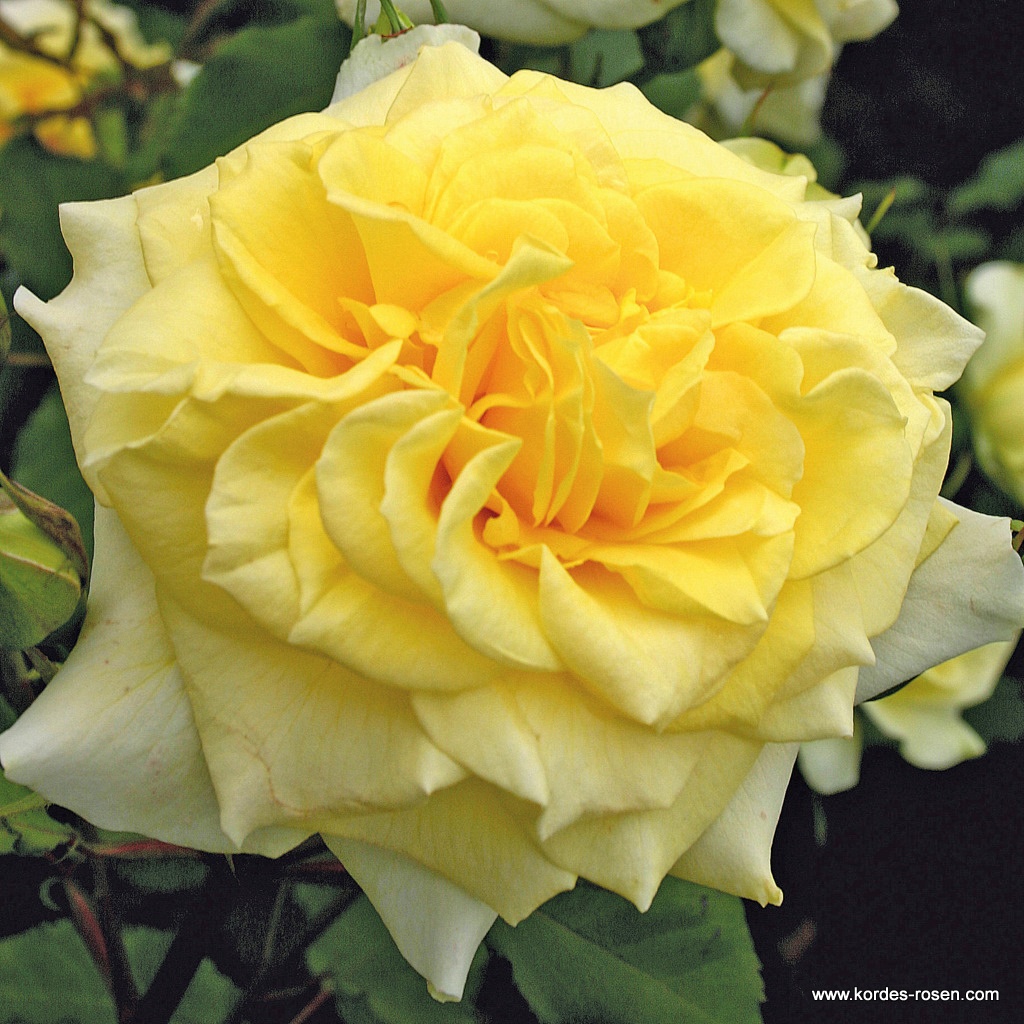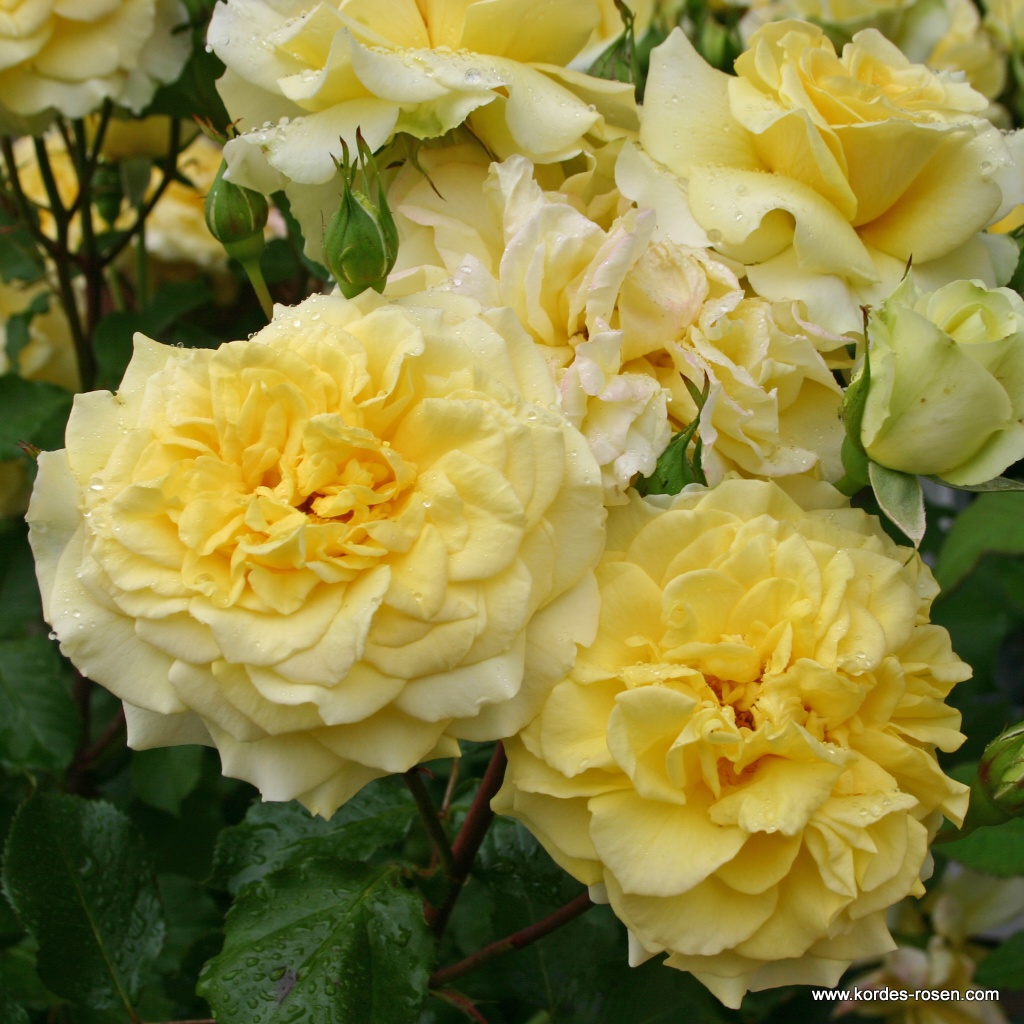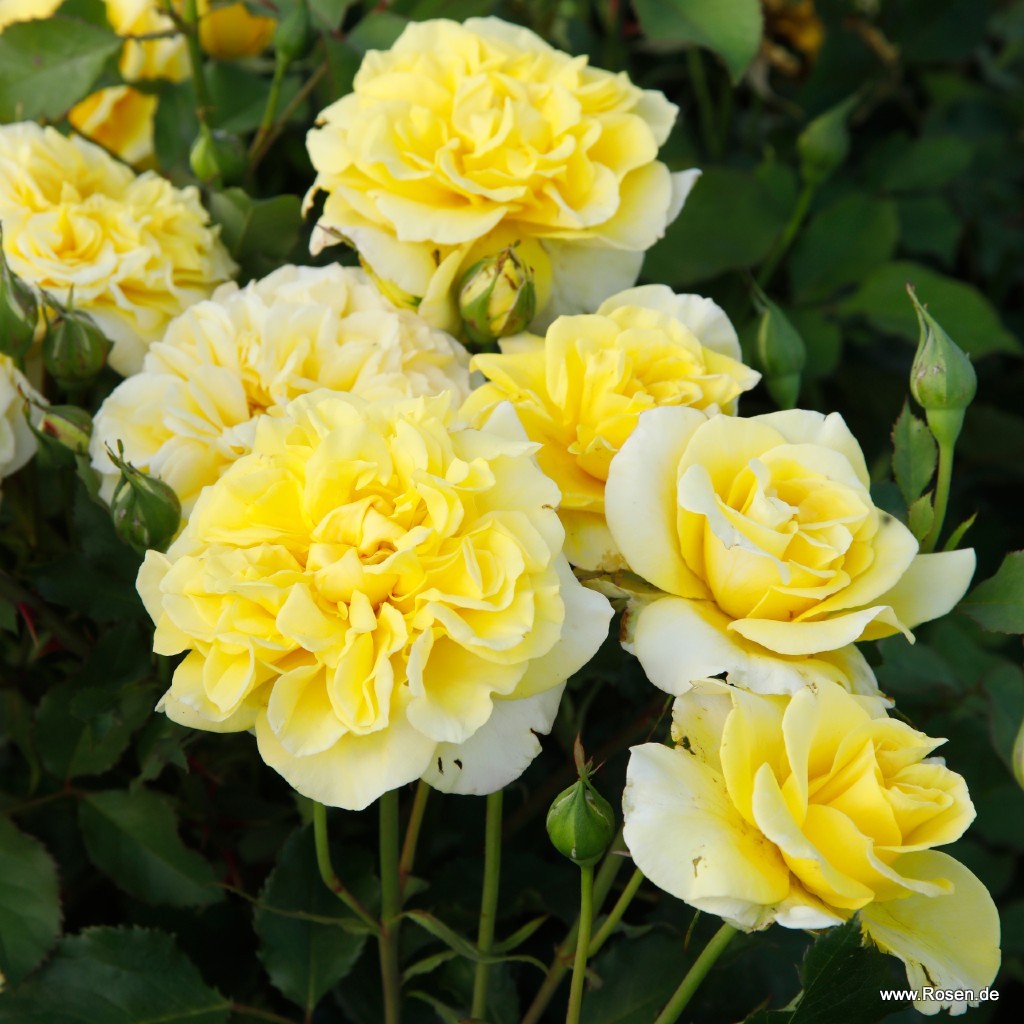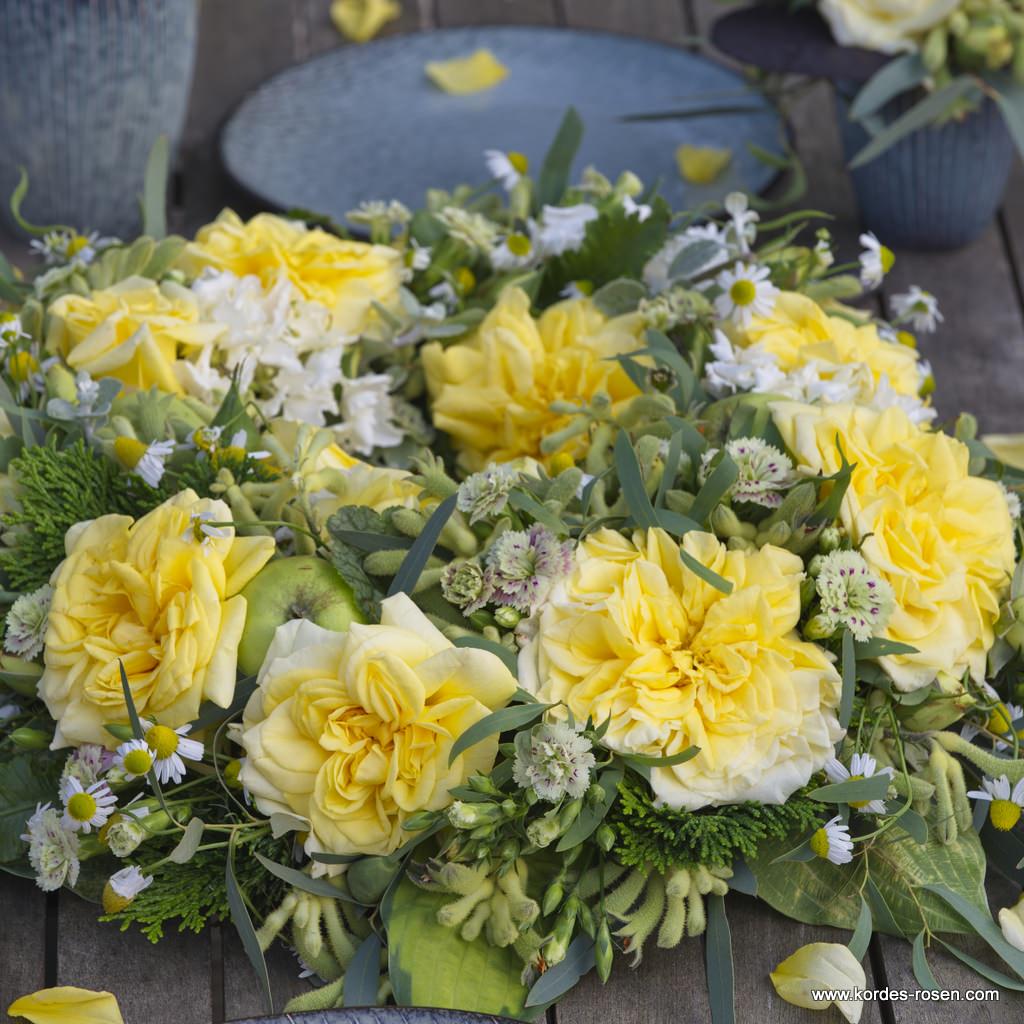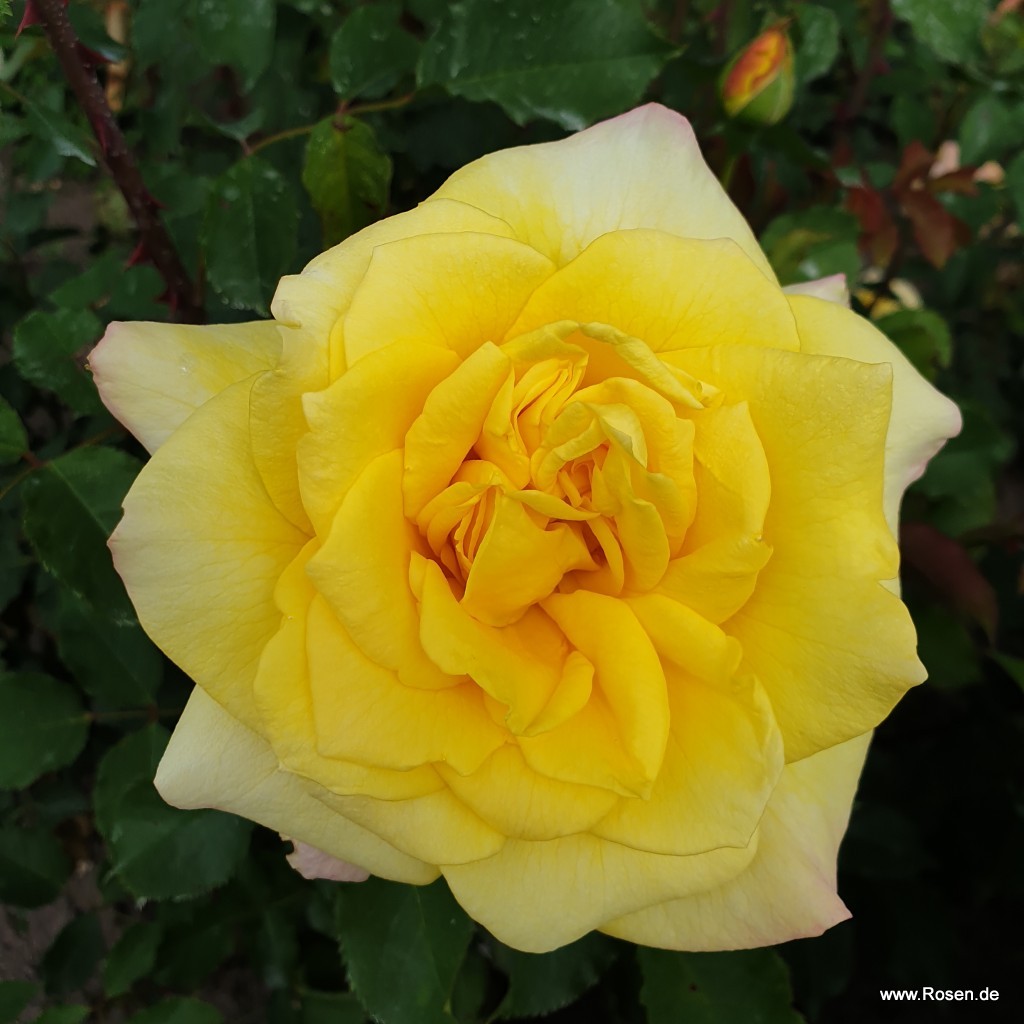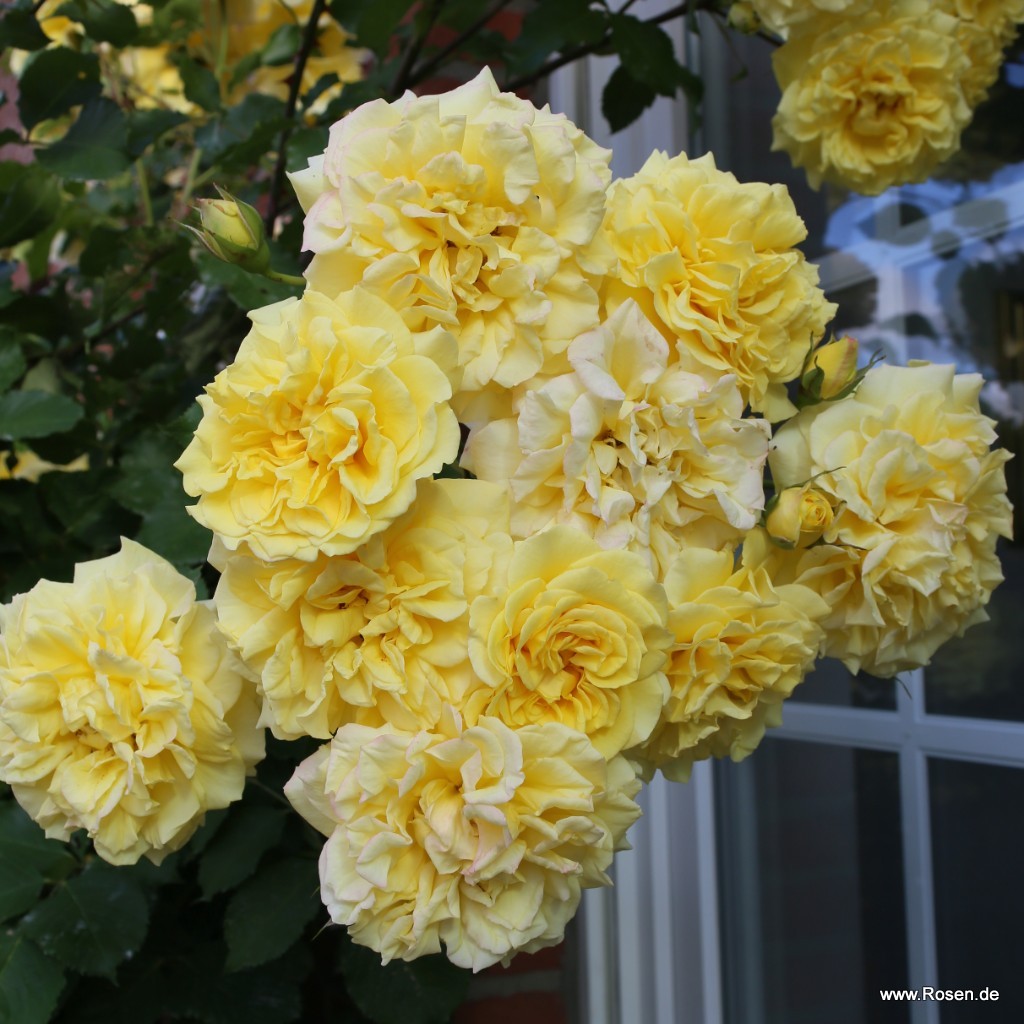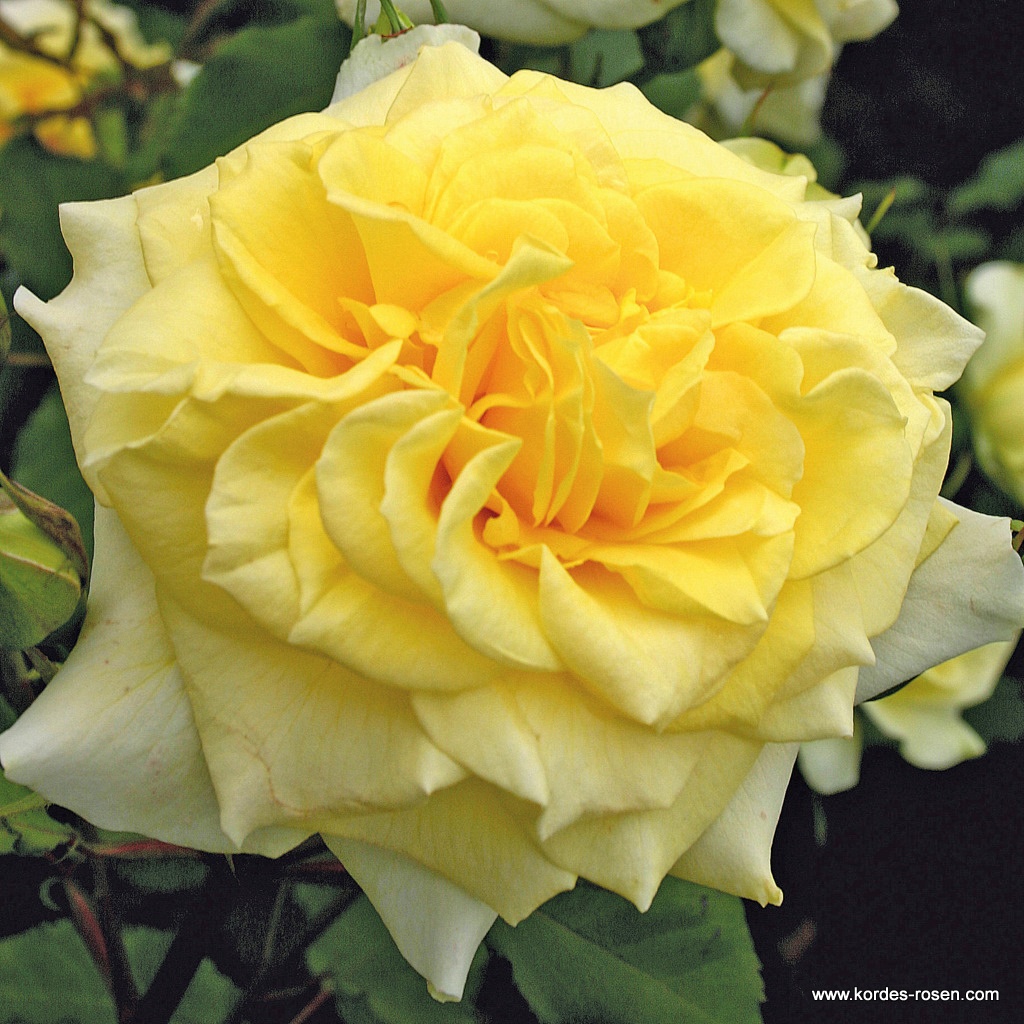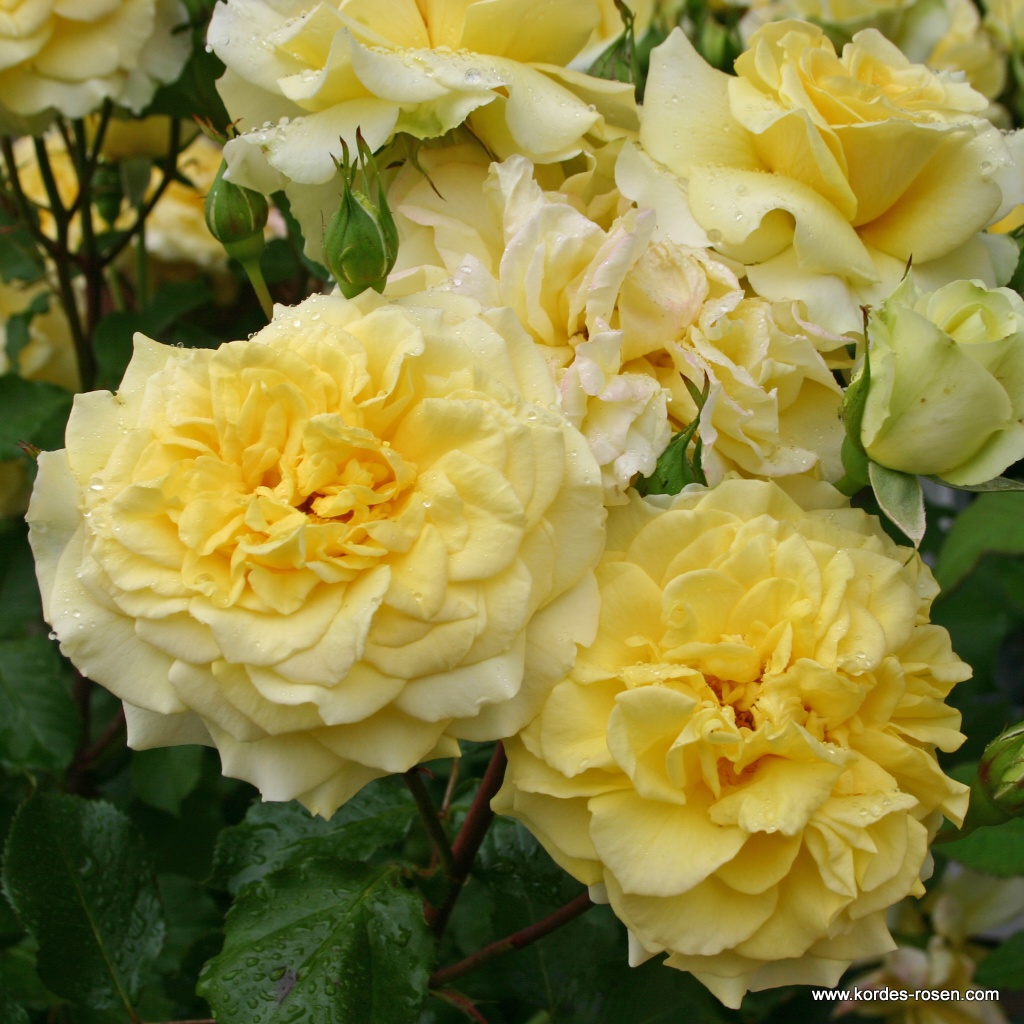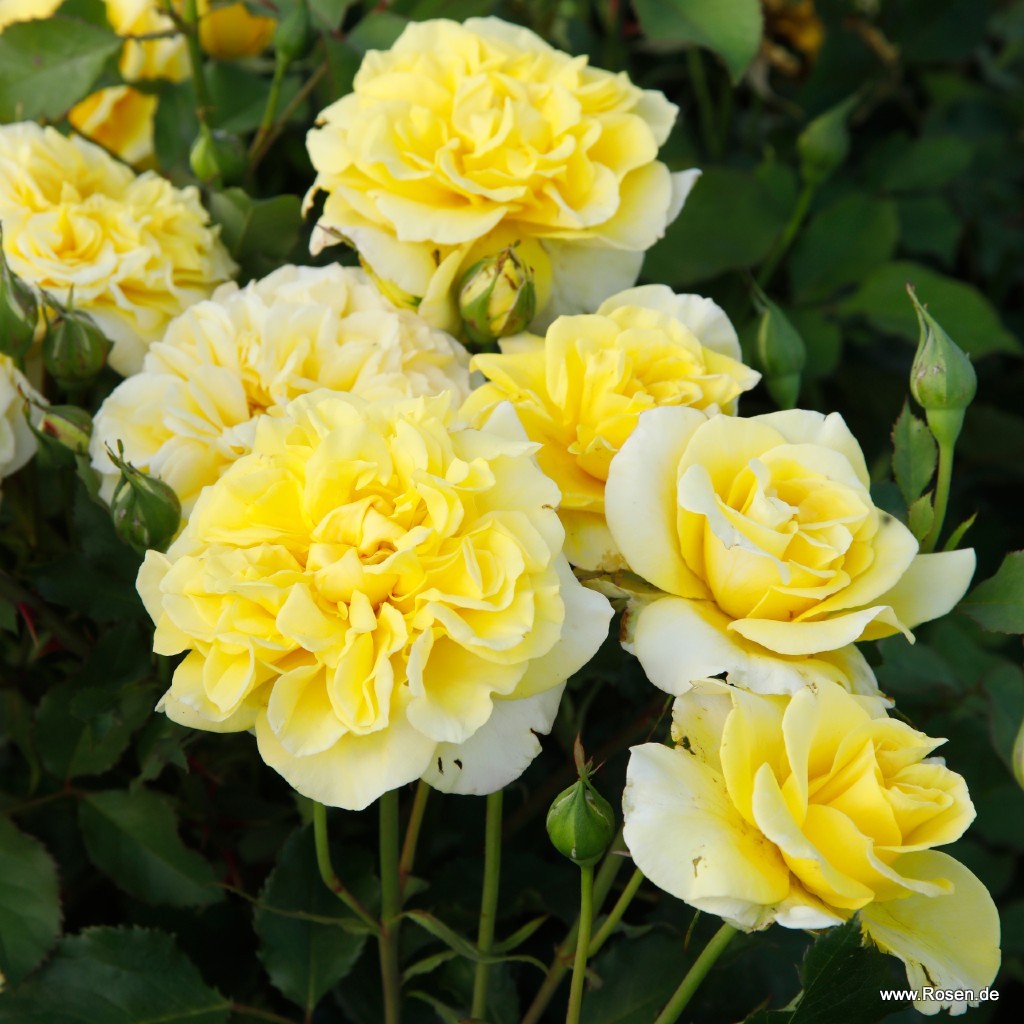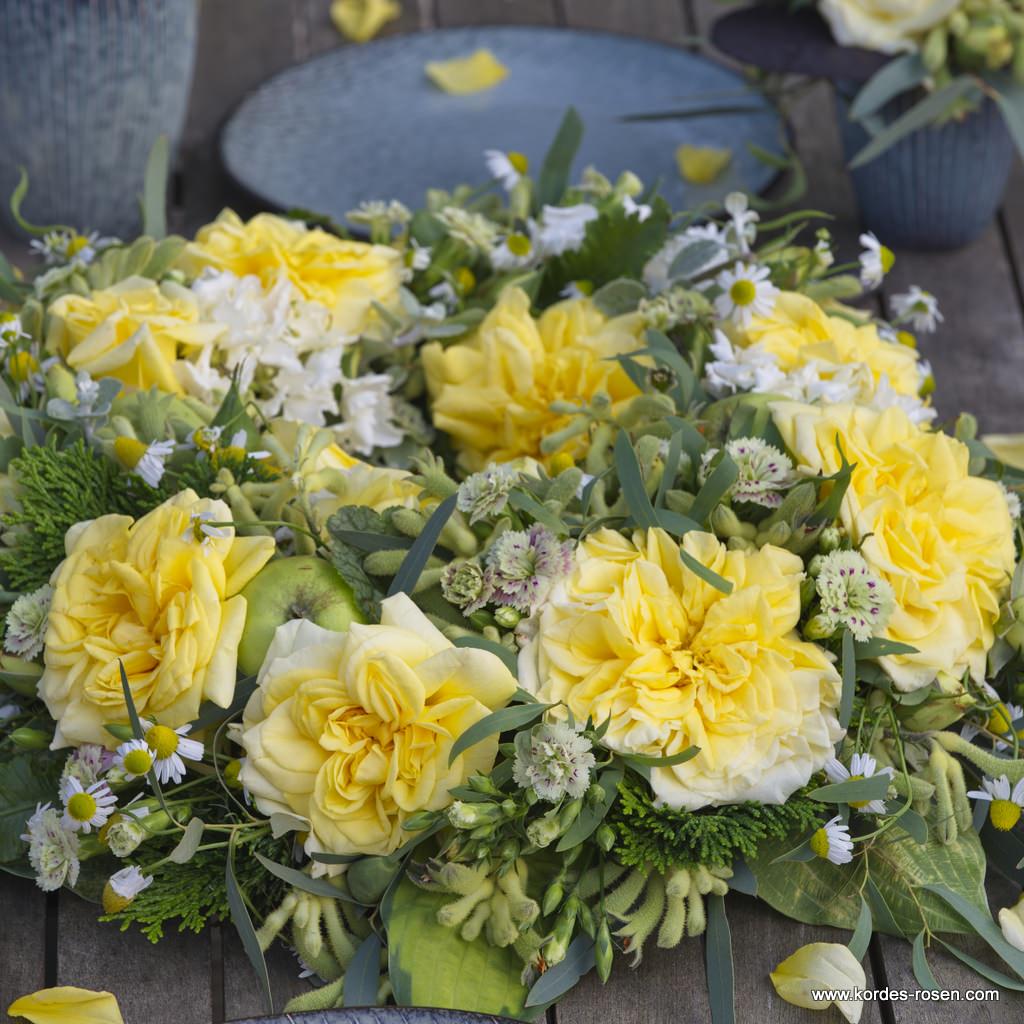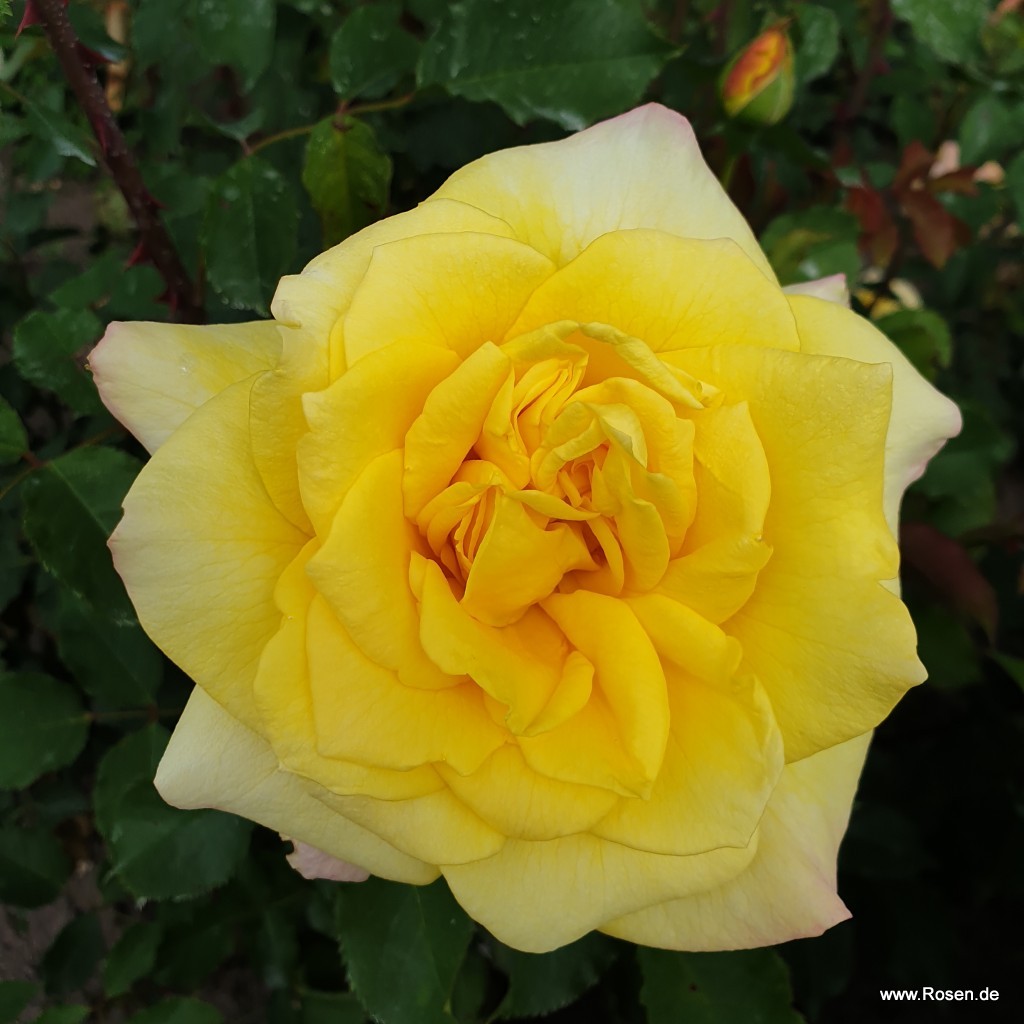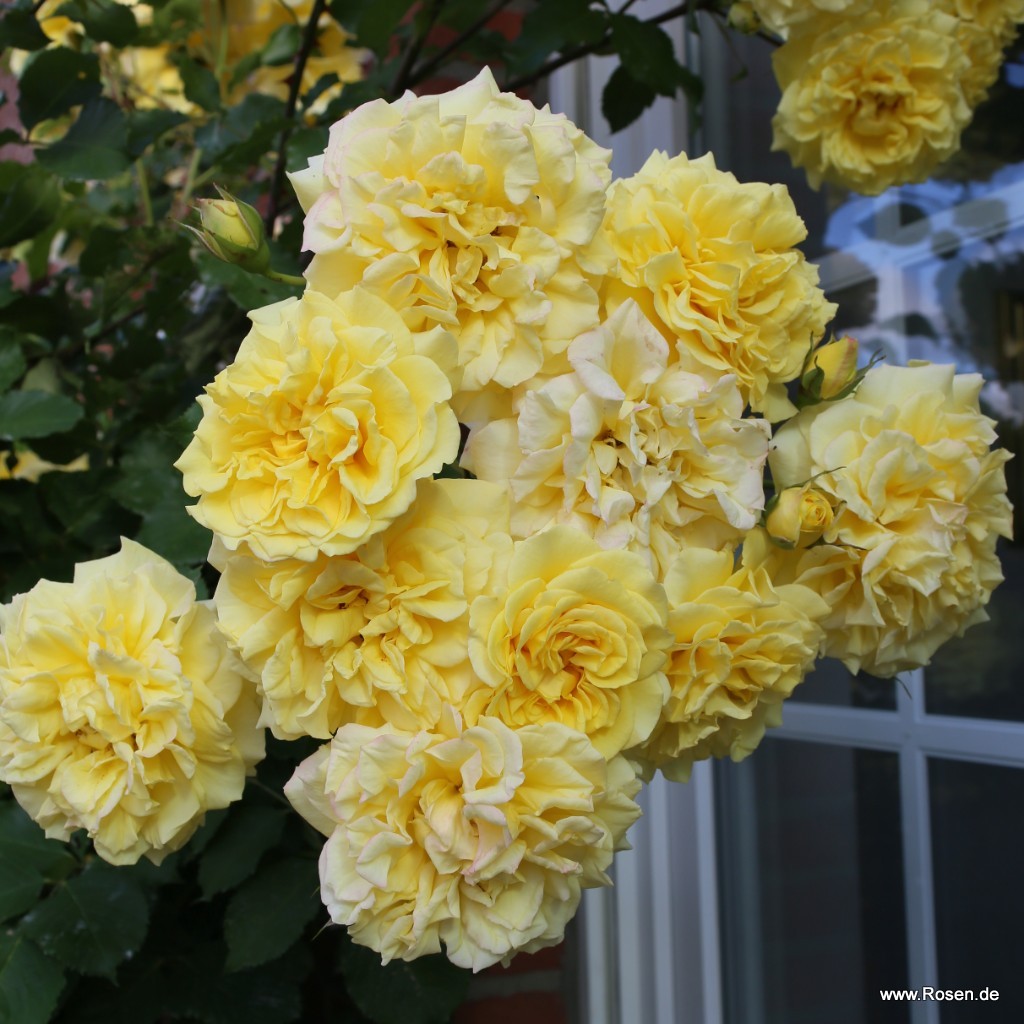 shrub rose
Sterntaler®
medium yellow, partly edged red

erect, upright

A Fairy Tale Rose, conspicious for its quartered and scented flowers and the healthy foliage. An ideal rose due to its strong fragrance, high disease resistance and winter hardiness. Has received several awards in International Rose Competitions.
Characteristics
| | |
| --- | --- |
| Fragrance | |
| Petal Count | |
| Winter-hardiness | |
| Black Spot | |
| Mildew | |
| Rust | |
plants per m²:

3

flowering period:

repeat blooming

award:

Award Winner - prizes in international rose competitions

, Silver Medal Kortrijk

diameter:

10 cm

, 12

natural height:

120 cm

natural width:

70 cm

parfume:

strong, intense

plant:

erect, upright

resistance to diseases:

high

breeder:

W. Kordes' Söhne

location / use :

well for cutting

year of introduction:

2004

collection:

Fairy Tale Rose

note:

The details refer to our location, soil and climate conditions and may vary.
---
Die Rose blüht schön und gesund, jedoch duftet sie gar nicht. Schade. Sie steht das erste Jahr im Topf auf meinem Balkon. Vielleicht duftet sie, wenn sie älter wird.
Très jolie rose jaune citron
Très jolie rose jaune citron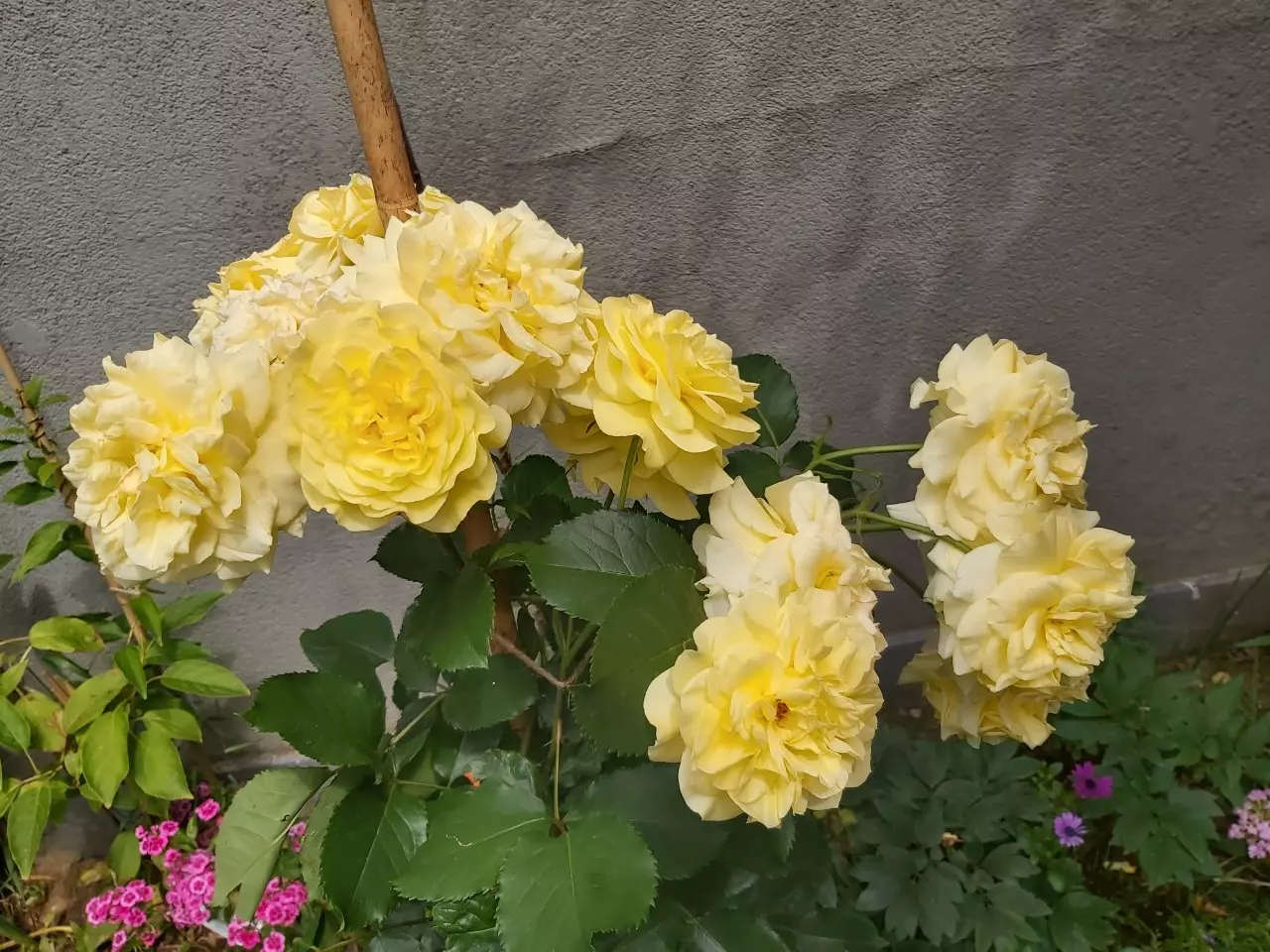 Wunderschön! Traumhaft in: Blüte, Wuchs, Duft, Farbe und Gesundheit! TOP!
Beste Rose von meinen 50 versch. Sorten
Durch Zufall kam sie in unseren Garten. Sie stand im Spätherbst noch im Gartencenter und wurde um 1 € verkauft! Diese Rose ist ein wahrer Traum!!! Hat wunderschöne große Blüten die noch dazu sehr gut duften. Sie wächst sehr schnell und hat uns auch im vergangenen Jahr bis zum Frost mit ihren wunderbaren gelben Blüten, die besonders schön auch bei Regenwetter leuchten, erfreut. Ich werde mir sicher noch 1 oder 2 Stück dieser Sorte kaufen, da die Blüten sehr lange halten und der Aufbau der Blüte ebenfalls sehr schön ist. Im Herbst etwas Sternrußtau, ansonsten sehr pflegeleicht.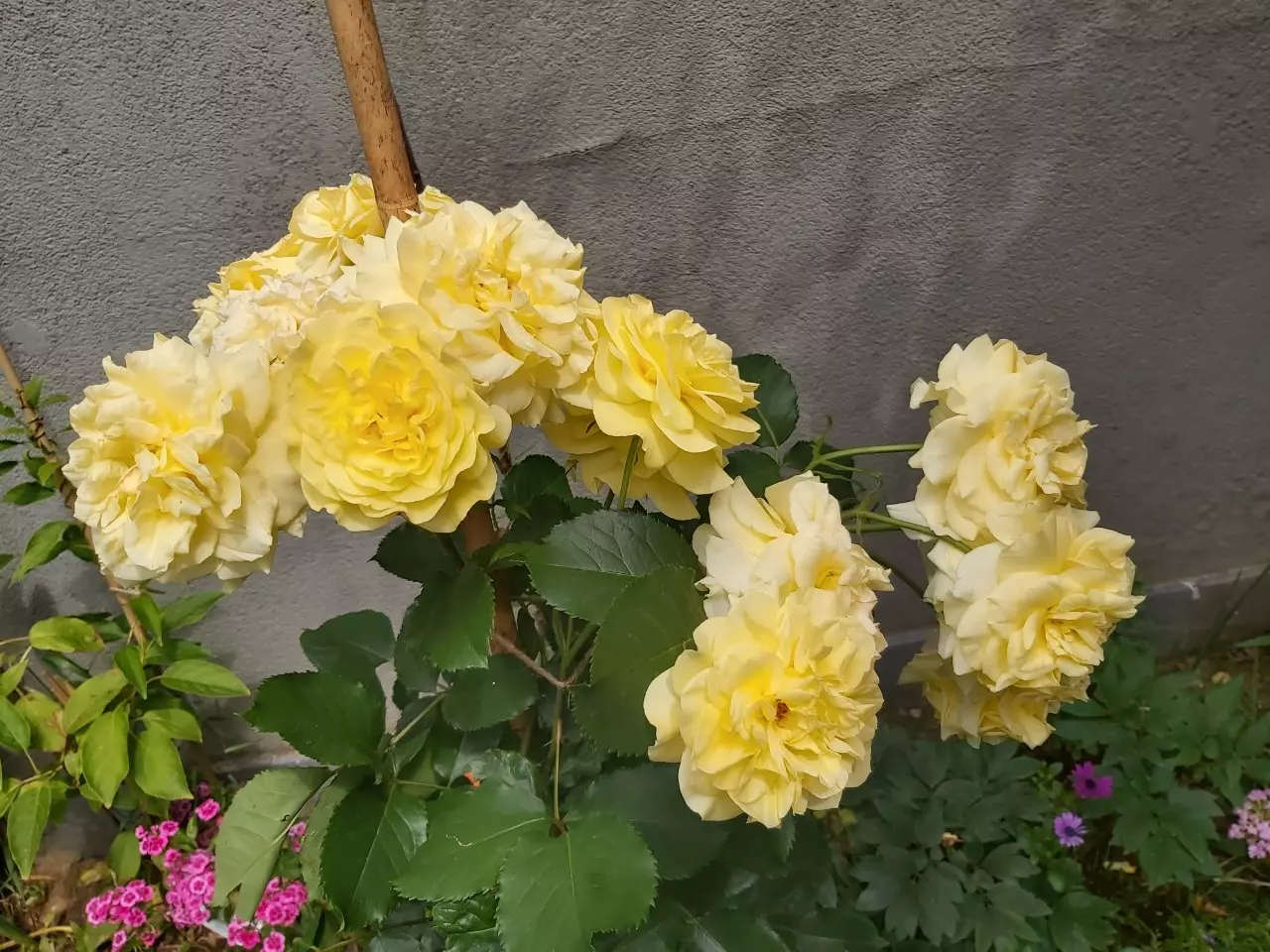 ---

shrub rose
- Sterntaler®
Bare-rooted rose, A-quality
delivery time:

from

09.10.2023
delivery period:

October

-

November
Plant-o-fix® pot, 2 liters, rooted

shrub rose
- Sterntaler®
2-l-Plant-o-fix Pot with growth guarantee
delivery time:

from

02.10.2023
delivery period:

October

-

November