About us
---
W. Kordes' Söhne is one of the most renowned and innovative breeders of garden roses, cut roses and pot roses in the world. A network of agents and licensees in over 30 countries assures sales and distribution across the globe and a prominent presence of Kordes roses not only in private gardens but also in public parks and other green spaces.
At our main location in Sparrieshoop, in the state of Schleswig-Holstein in North Germany, rose plants, perennials, cut roses and garden accessories can be viewed and purchased throughout the year. From July the blossoms in our rose garden provide a perfect source of inspiration for both private and public garden planning and landscaping. W. Kordes' Söhne is always worth a visit and can be reached easily from the city of Hamburg (A23 exit Horst/Elmshorn).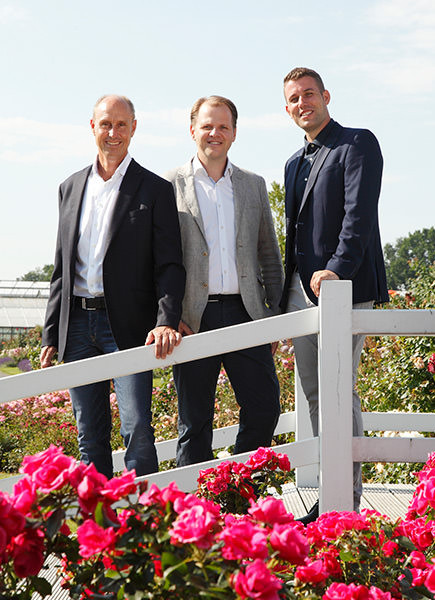 Breeding and plant production
Breeding and most production of garden roses take place at the Sparrieshoop site. All types of garden roses, such as climbers, shrub roses, hybrid teas, patio roses, shrublets and floribunda are bred here, with cut roses for greenhouse and outdoor planting, alongside the creation of new pot roses, also performed at other sites in Germany.A total of 25 million roses are produced every year at Sparrieshoop, which are delivered to private and trade customers from January to December as bare-rooted roses or in Plant-o-fix-pots
®
. In the summer, flowering container roses are sold directly to visitors or shipped to customers all over the world.In the 1990s, adapting to a new focus on healthy and disease-resistant garden roses, W. Kordes' Söhne implemented a complete moratorium on the use of fungicides on test fields. The initial results of this decision returned few benefits, indeed it seemed more a complete disaster through a blight of black spot causing defoliation to nearly the entire stock. Nevertheless, with perseverance and what seemed against all odds, several test varieties displayed extremely high levels of robustness and disease resistance, providing hope for the future. Many of these varieties were the product of novel strains and paved the way to a new generation of roses with outstanding plant health and disease resistance properties.
Family Business
Following more than 20 years' 4th generation management at Kordes Rosen, Tim-Hermann Kordes welcomes sons John Vincent and Wilhelm-Alexander of the 5th generation to the company board of directors.

A lot of Kordes rose varieties are awarded with the ADR award, they are really resistant to mildew and black spot and these are the most important criteria in developing new varieties. They do not need a lot care and will rise up the high level to enjoy roses. No breeder has more varieties awarded with ADR!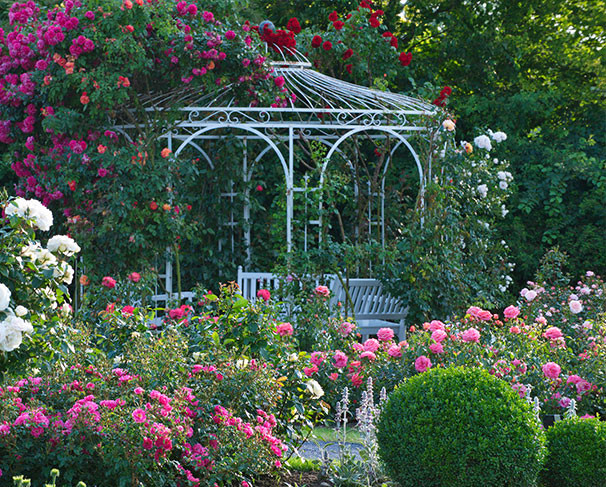 You are welcome to visit our rosegarden near to our company, you will feel as if you are in a rosy honeymoon. During the summer months our shopping zone is open during normal opening times. Our owner Tim, John and Wilhelm-Alexander Kordes invite you!