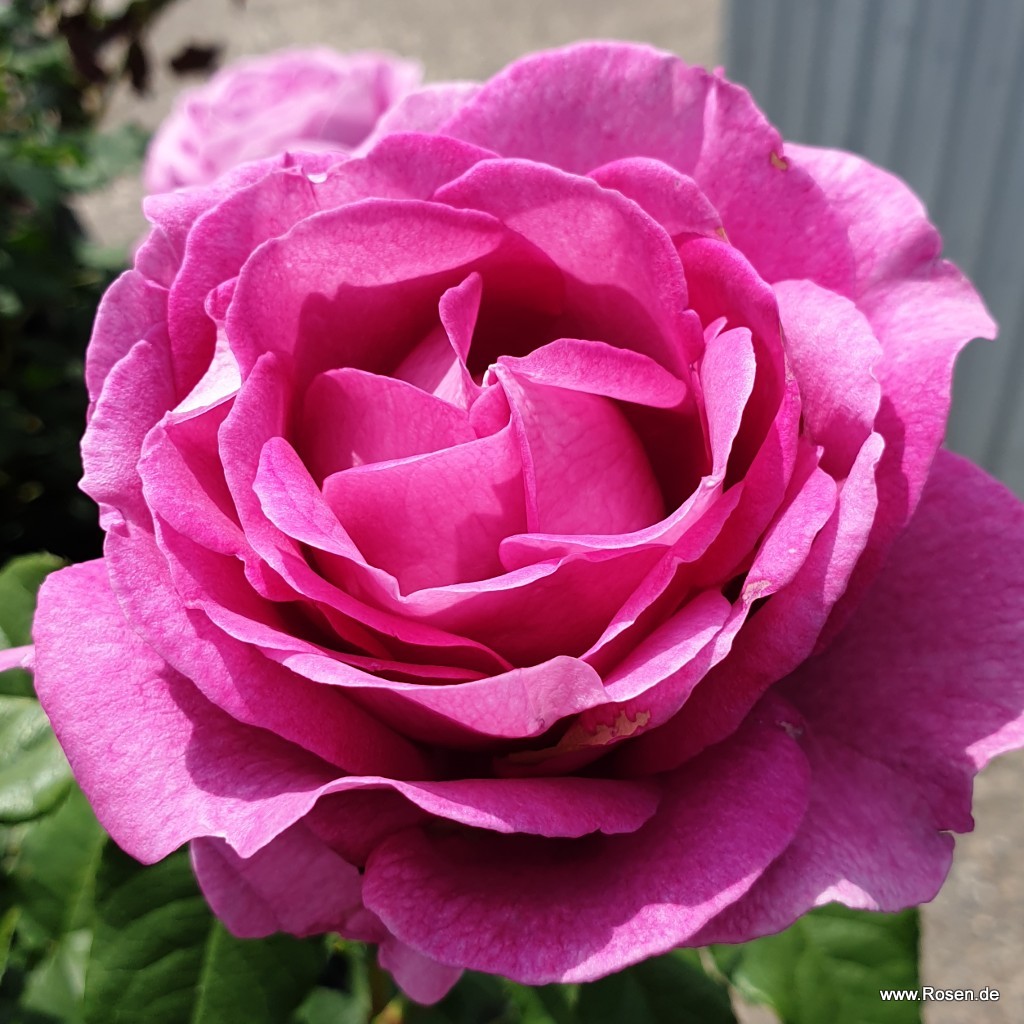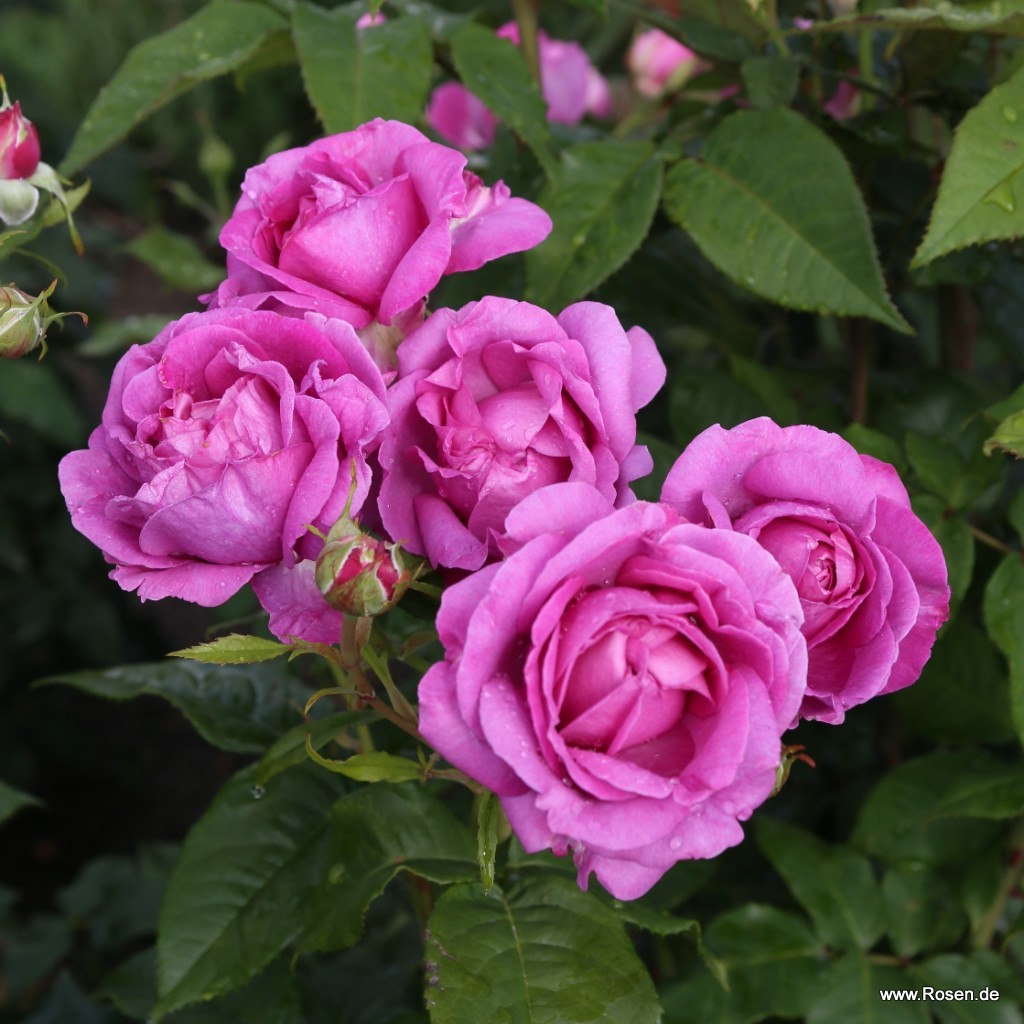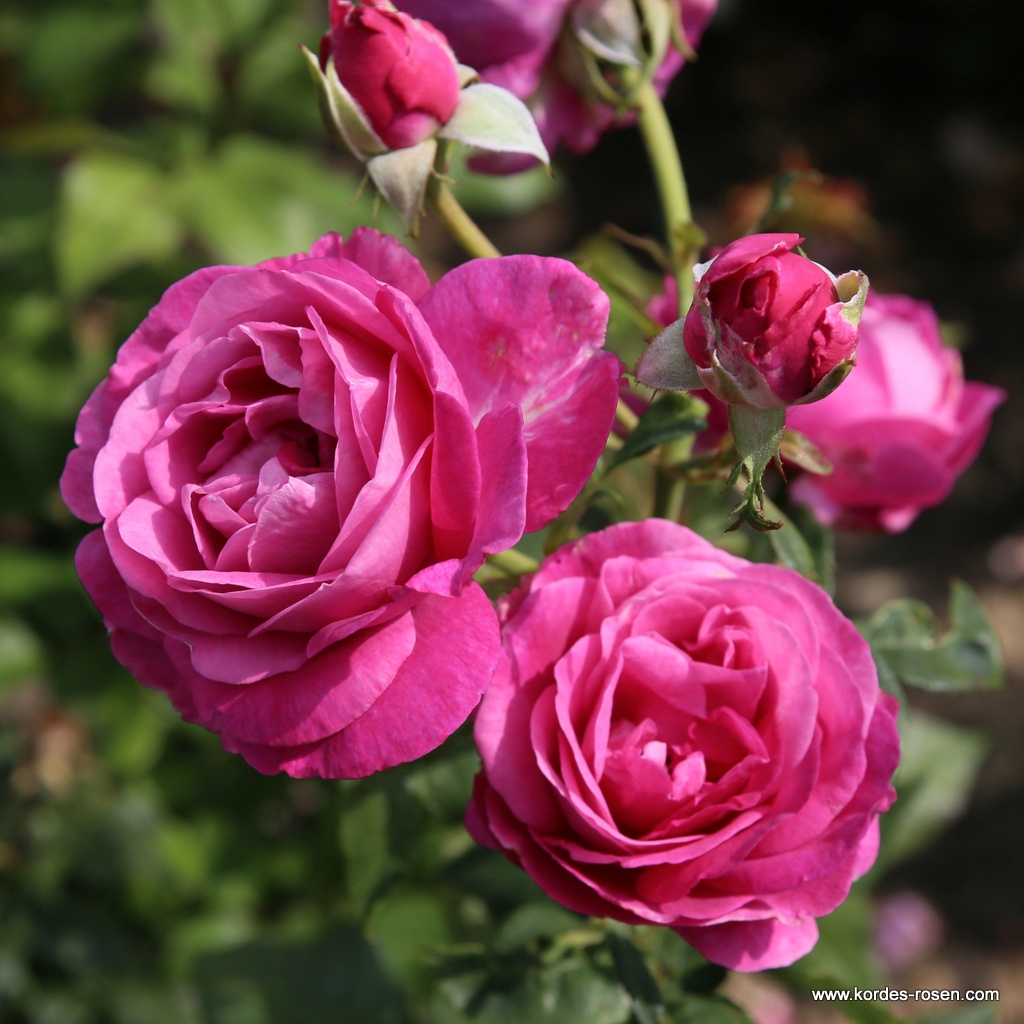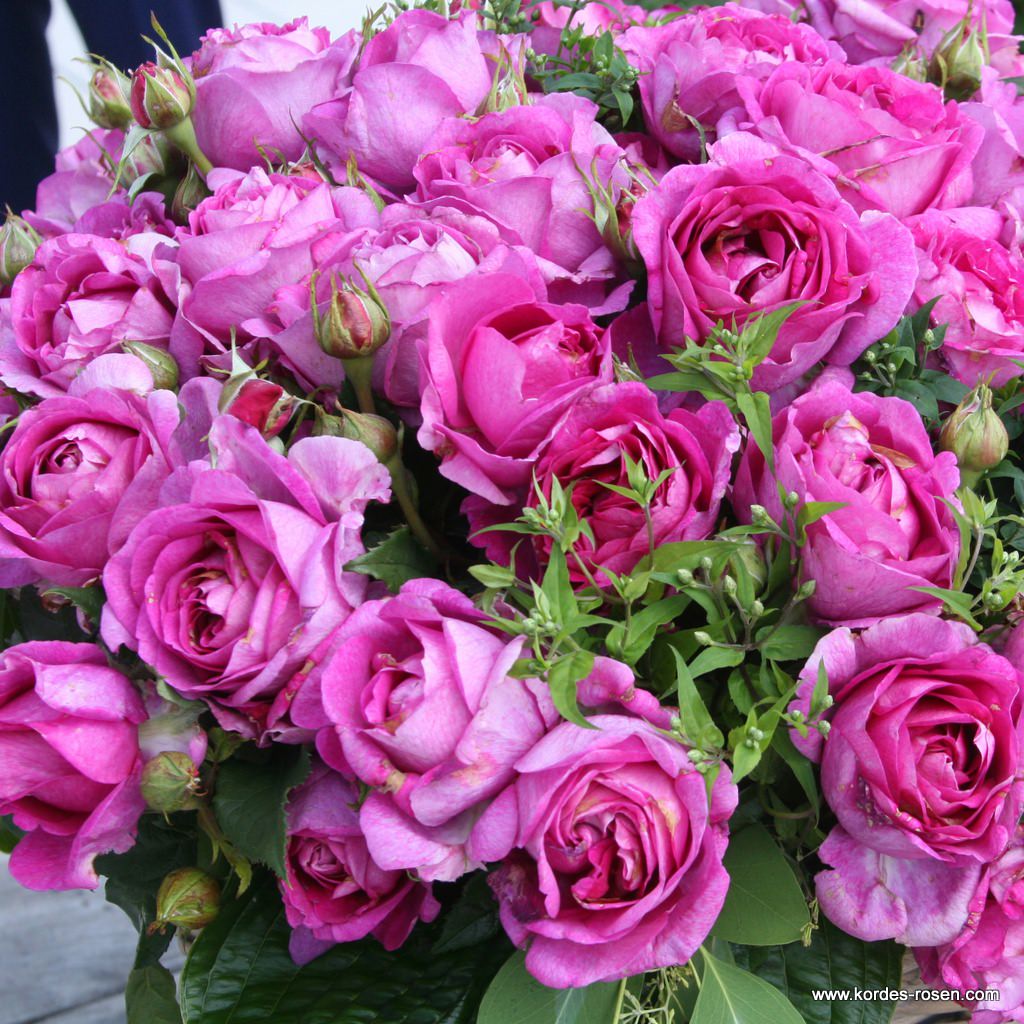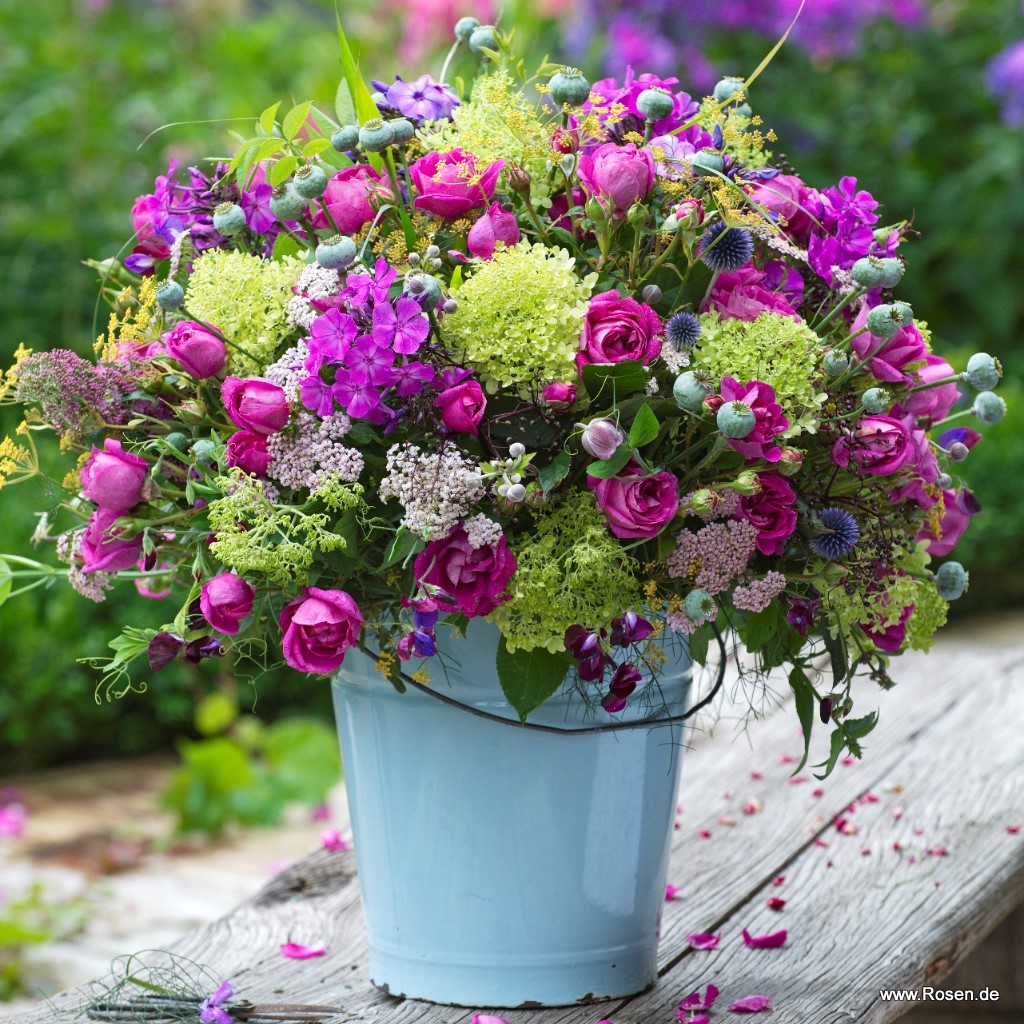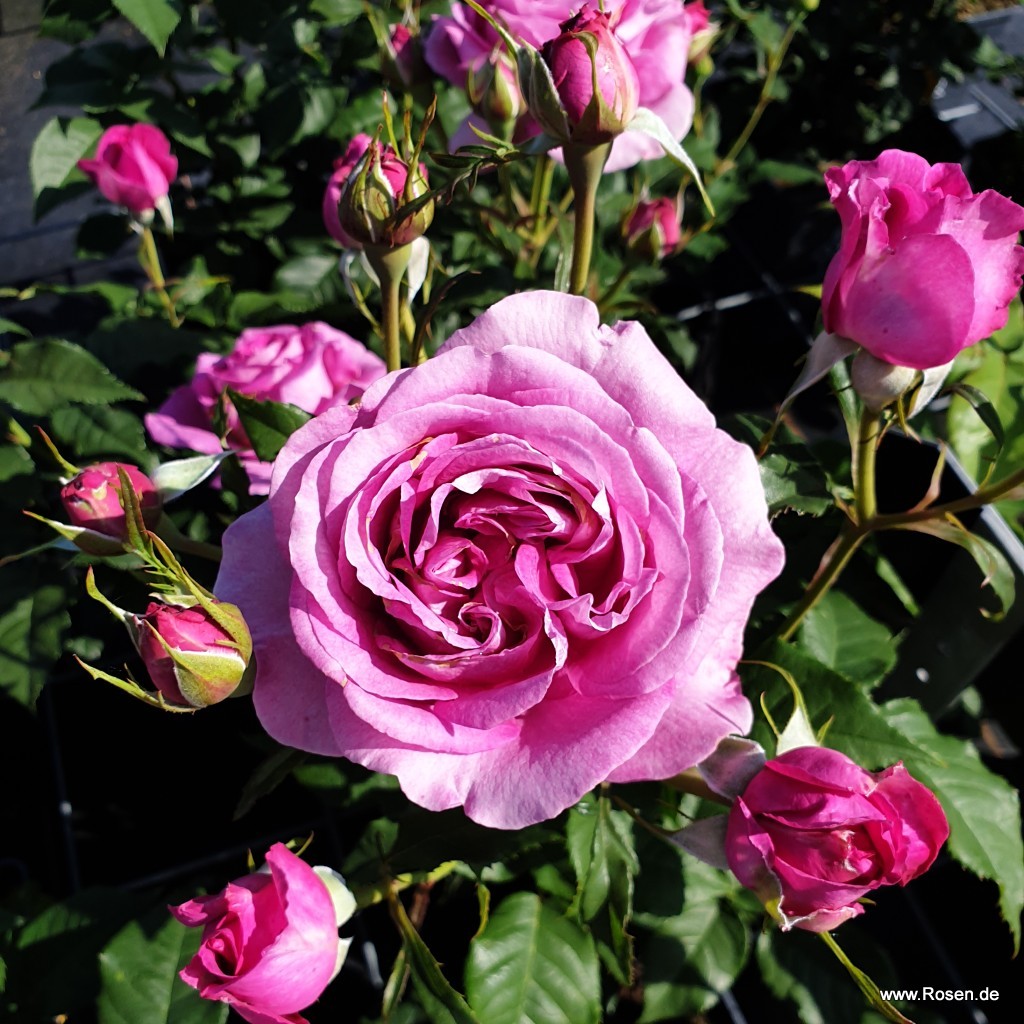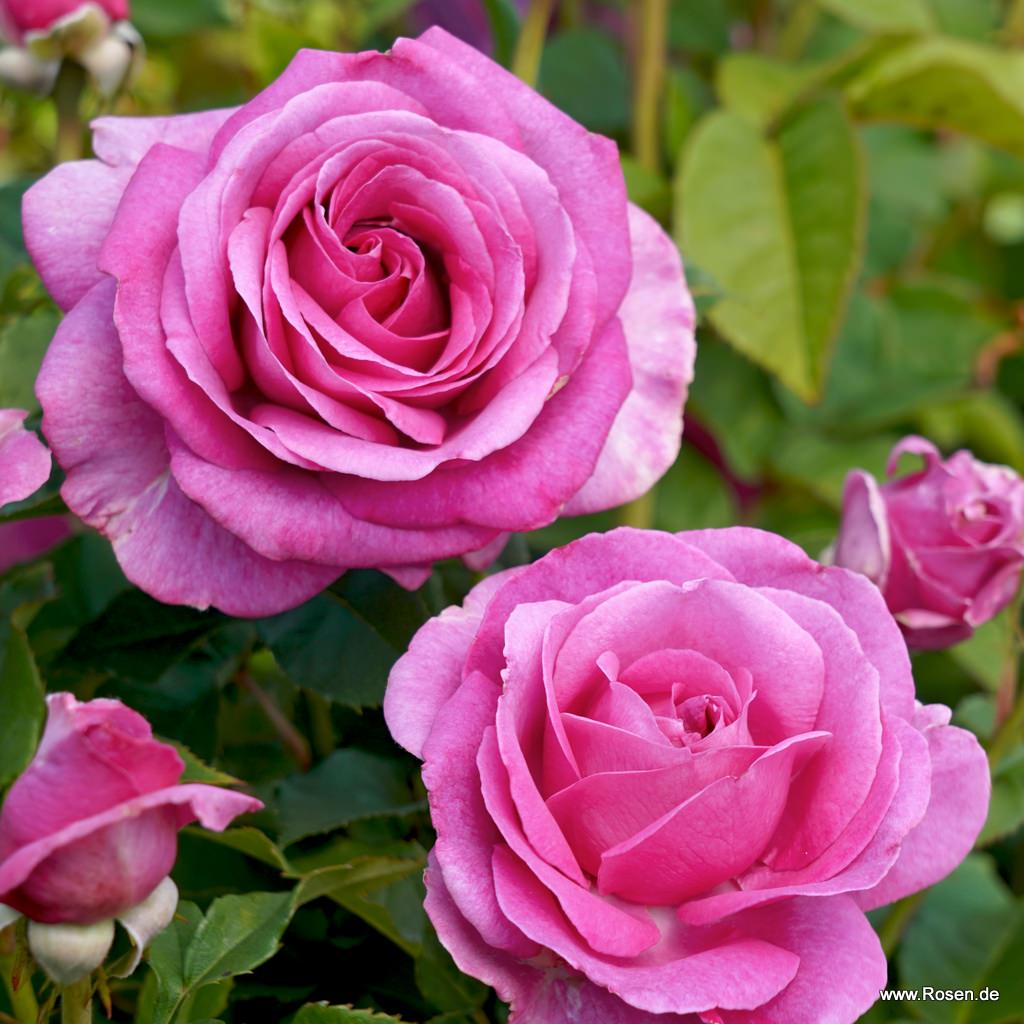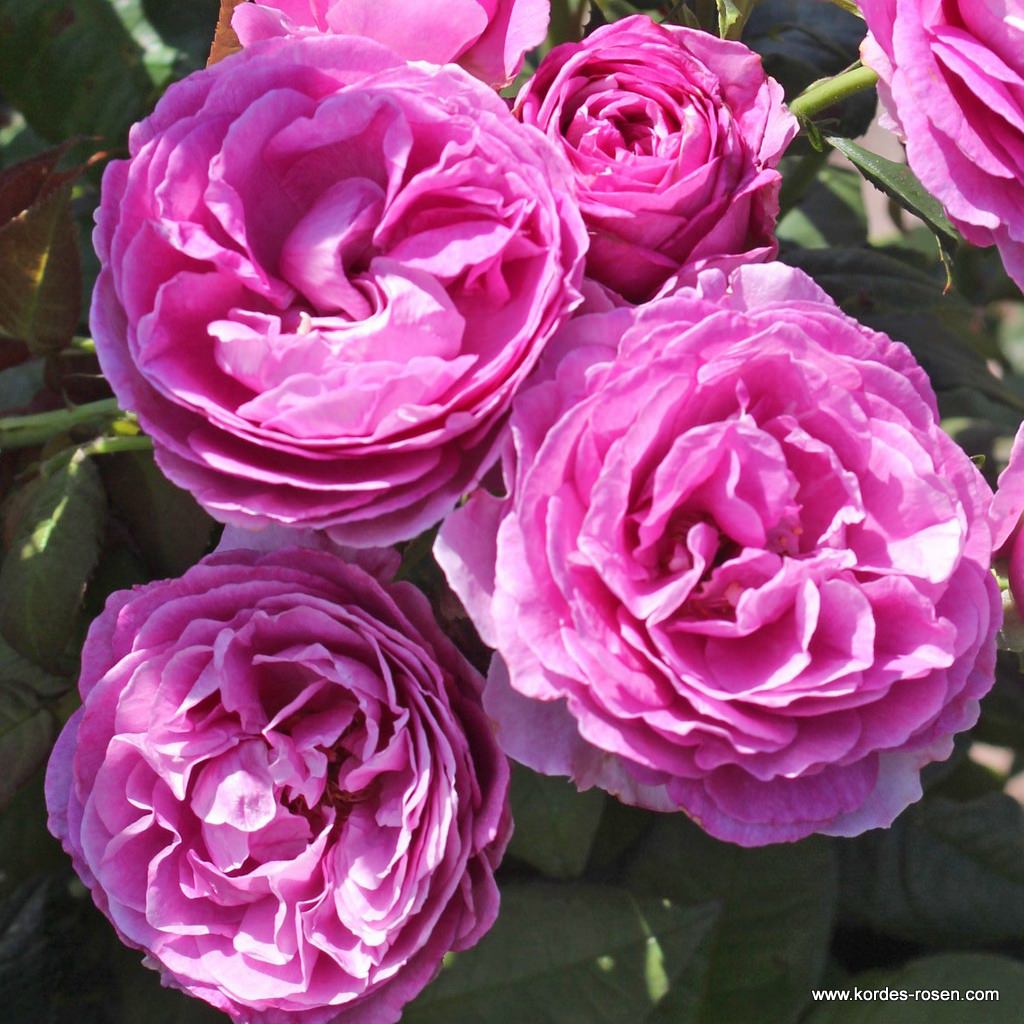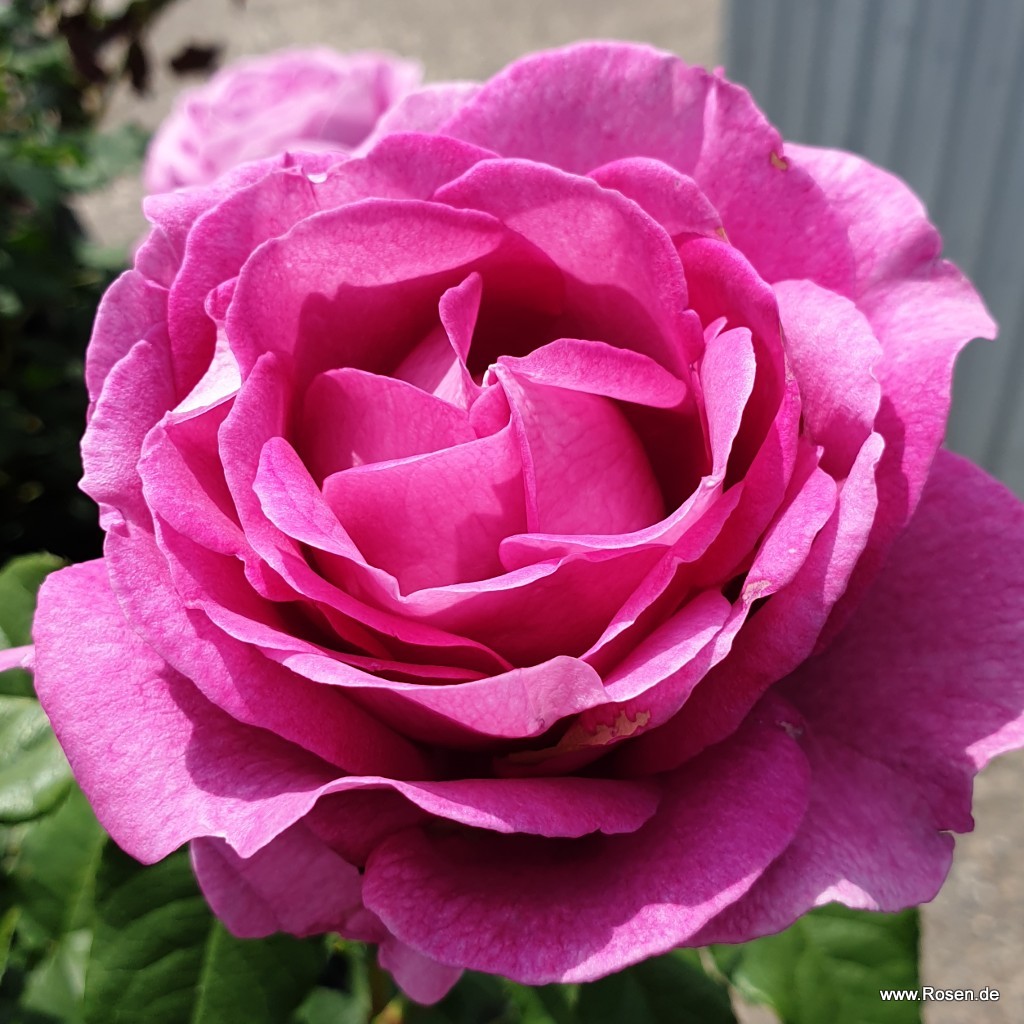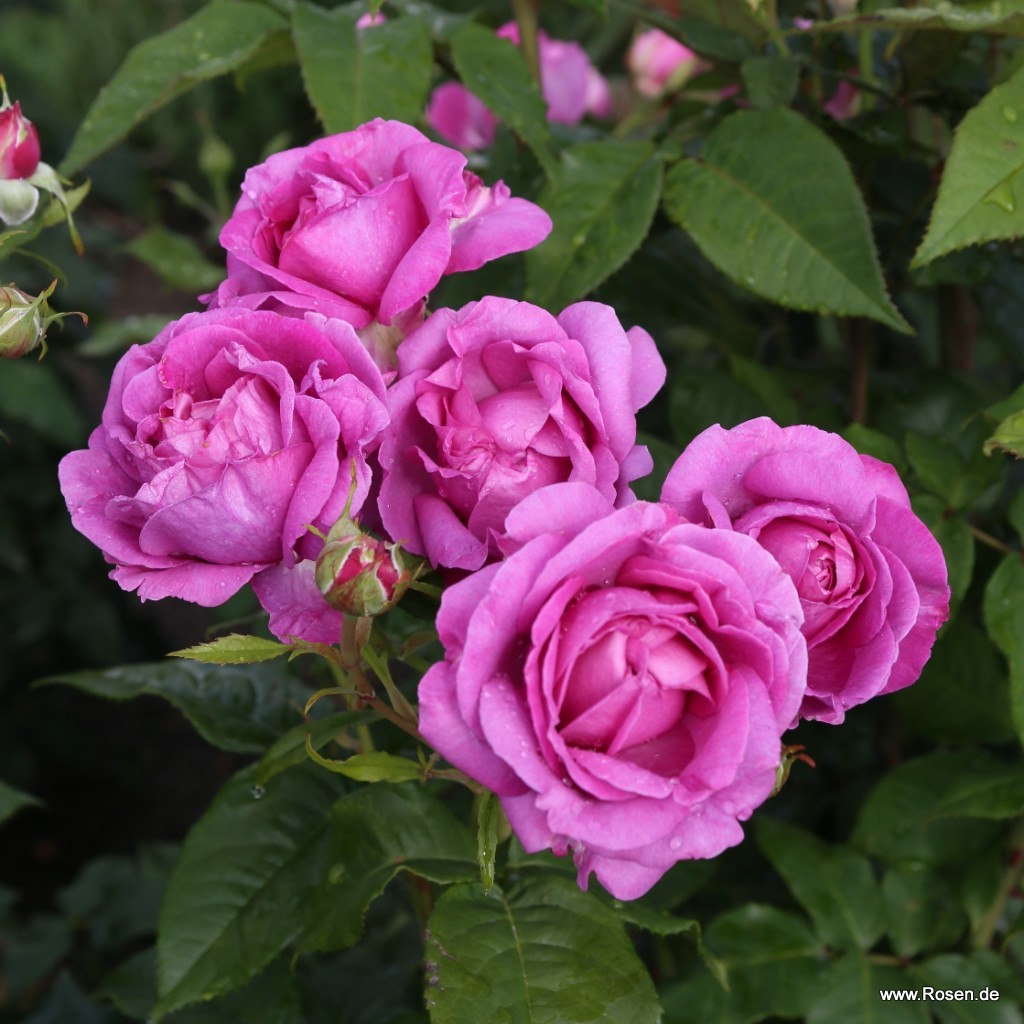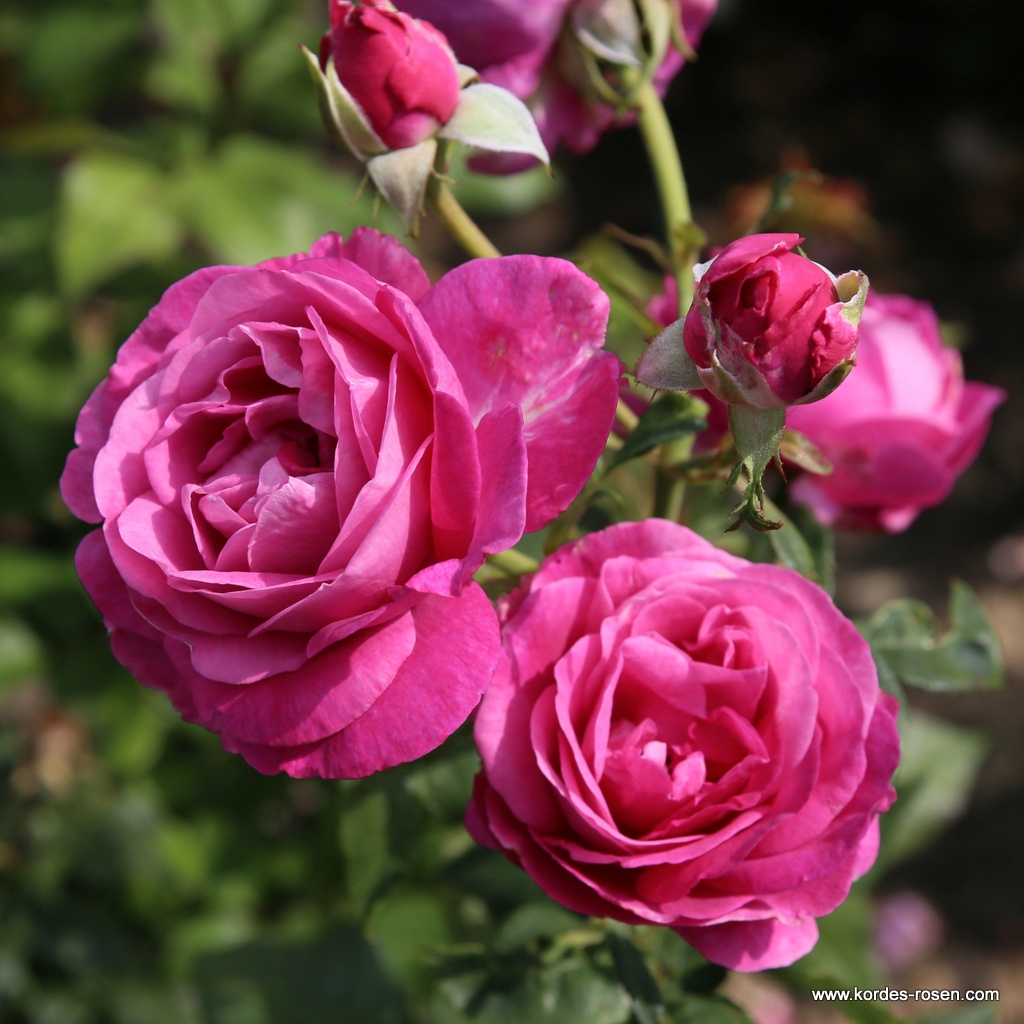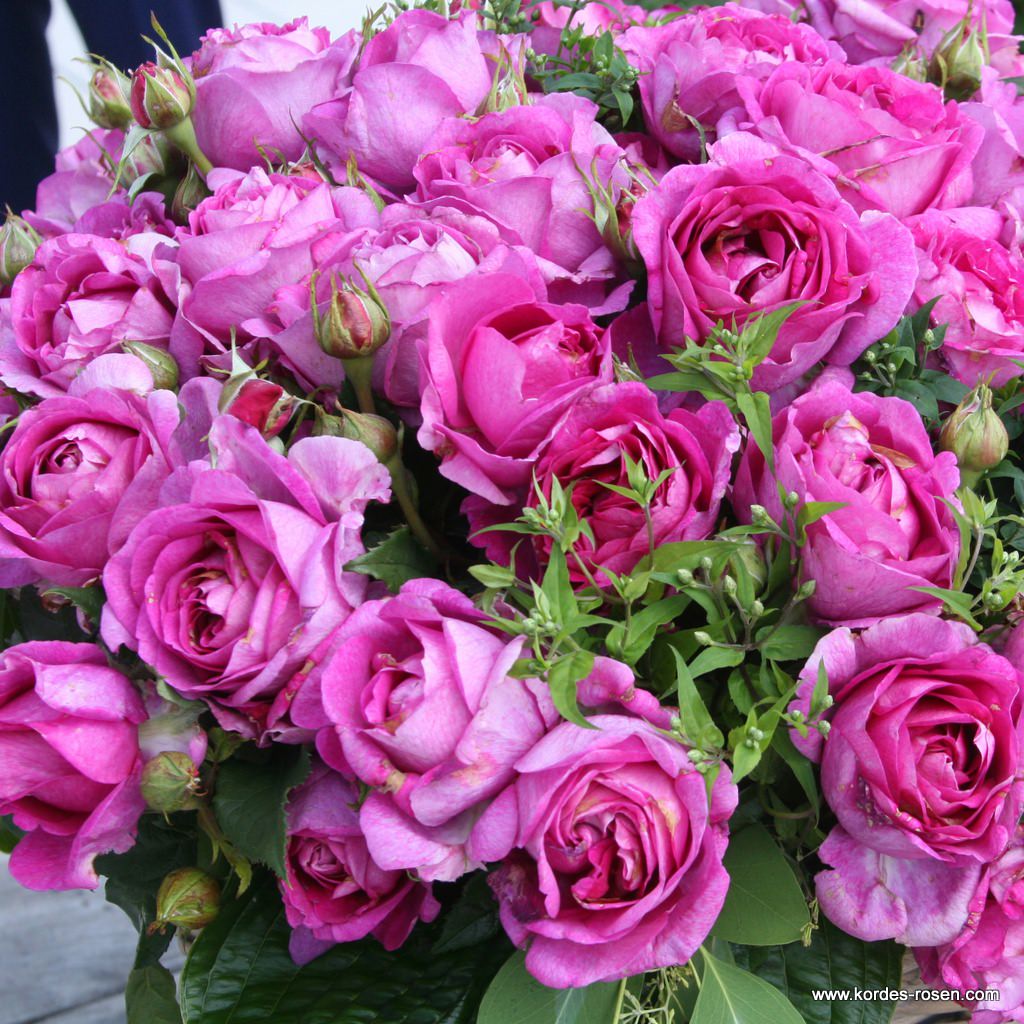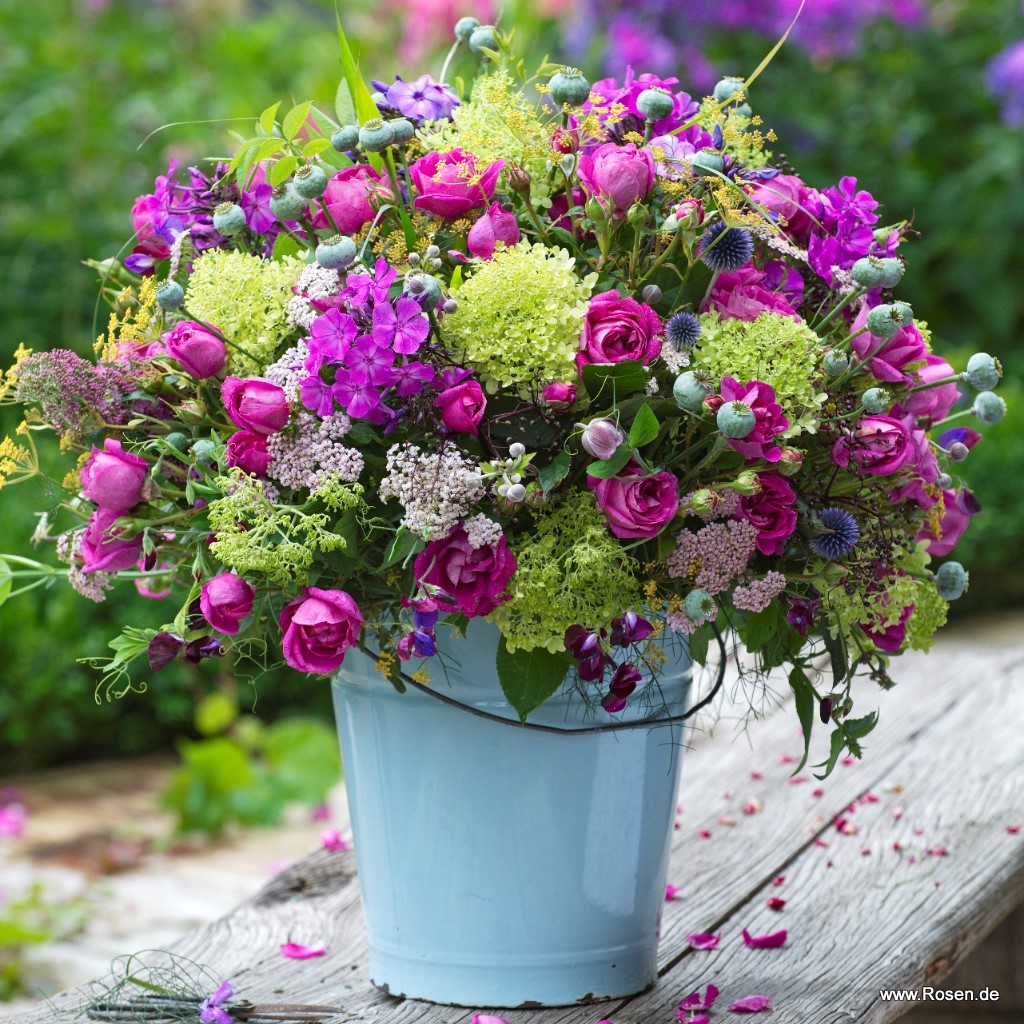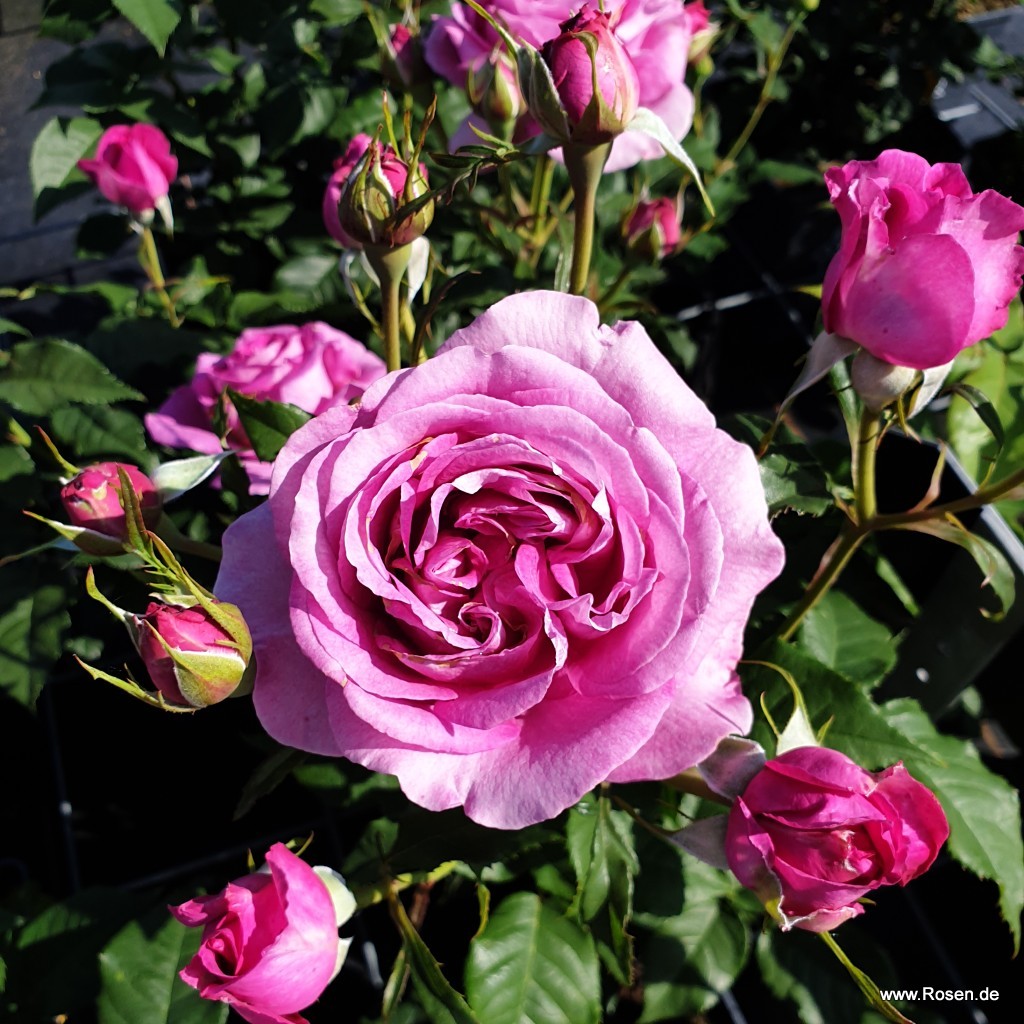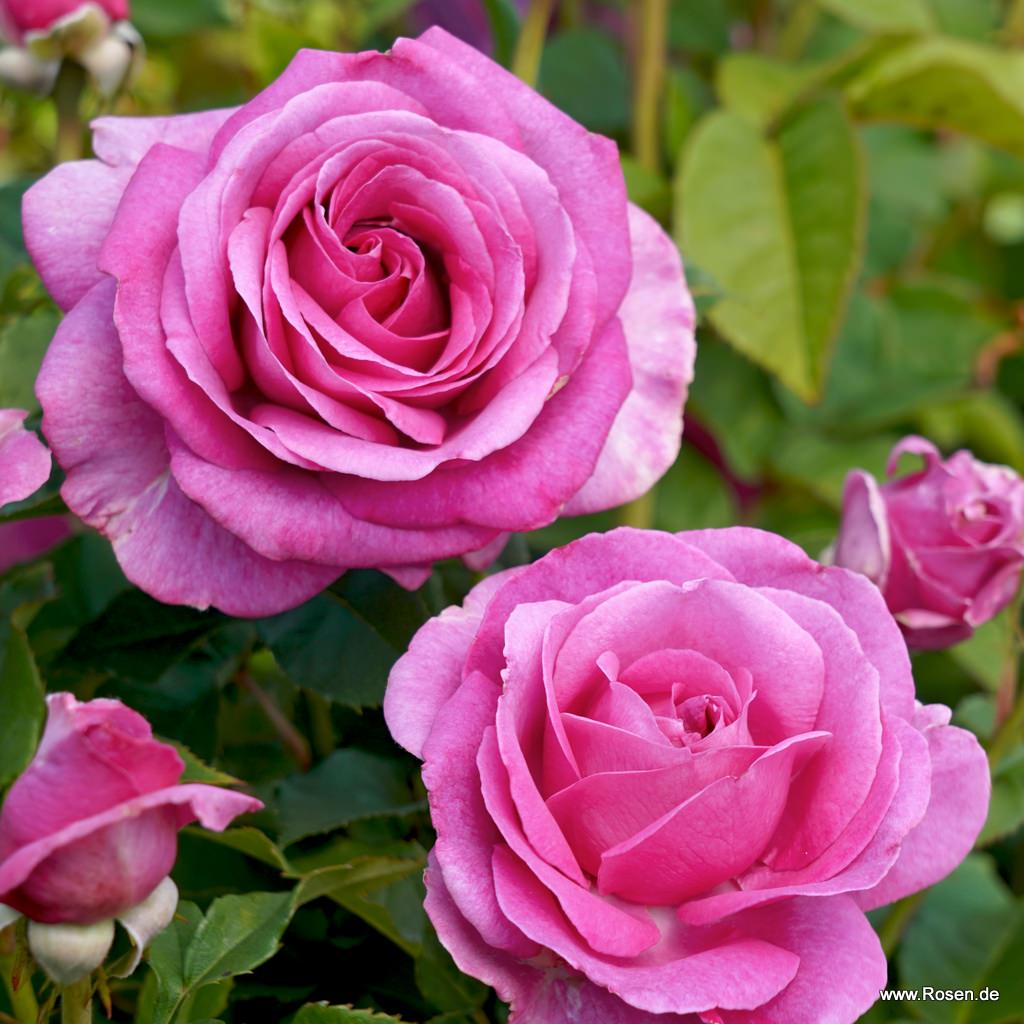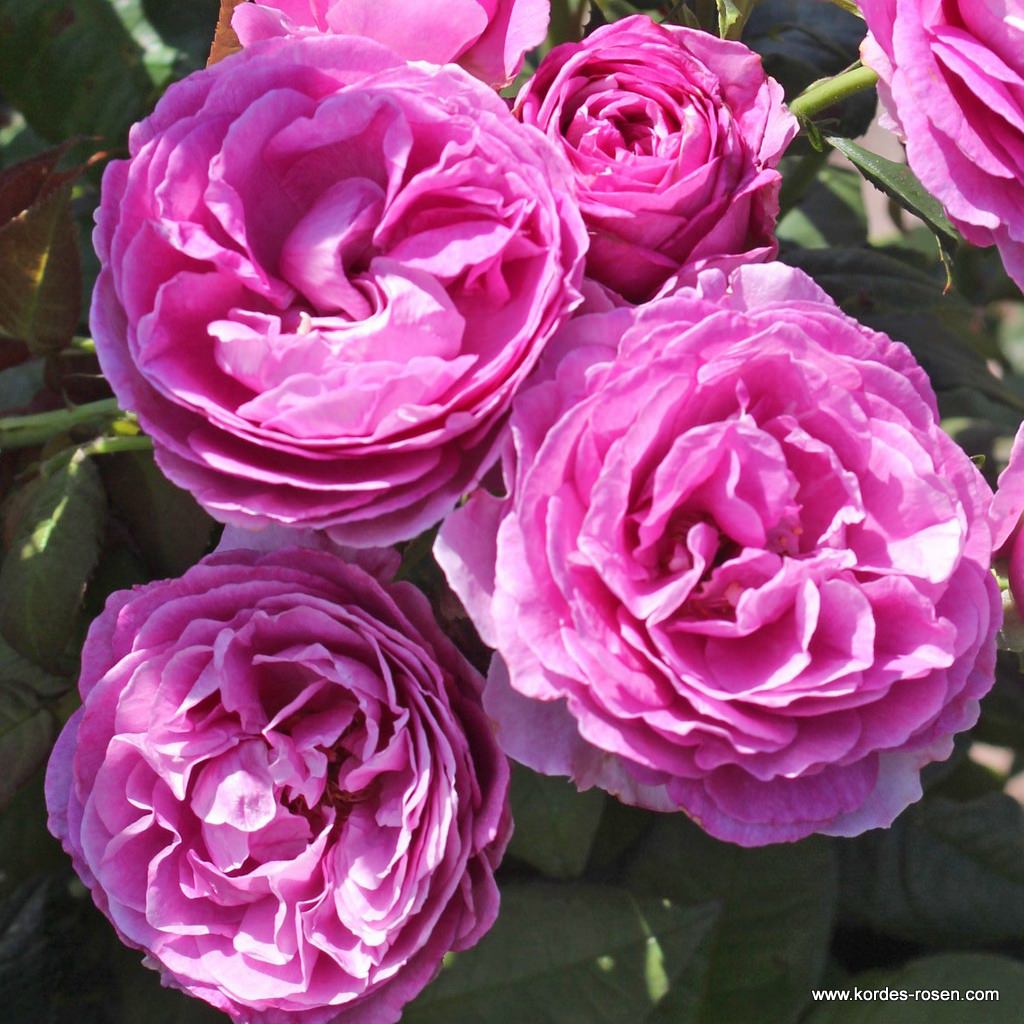 hybrid tea rose
Carmen Würth

erect, upright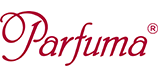 Erect growth habit, hybrid tea with fragrant, very doubled flower cups and very high disease resistance. Named after the spouse of entrepreneur WÜRTH. Member of Parfuma®-collection.


This rich and complex fragrance will welcome you with citric-fruity chords of litchi and apple in the head note. The heart note is mild and round. It will change into a creamy-soapy chord of geranium and fill the nose with a soft rose scent. The base surprises with a slighlty savoury flavour. The mixture of tingling, slightly sharp flavor reminds of earthy notes and patchouli. This very interesting aspects will give the certain specialness to the constant floral character of this fragrance.

maximal intensity of fragrance: at noon, in the evening
Characteristics
| | |
| --- | --- |
| Fragrance | |
| Petal Count | |
| Winterhardy | |
| Black Spot | |
| Mildew | |
| Rust | |
flowering period:

repeat blooming

plants per m²:

4 - 5

diameter:

7 cm

, 8 cm

natural height:

120 cm

natural width:

50 cm

parfume:

fruity

, very strong, intoxicating

plant:

erect, upright

resistance to diseases:

excellent

breeder:

W. Kordes' Söhne

year of introduction:

2018

collection:

Parfuma

note:

The details refer to our location, soil and climate conditions and may vary.
---
Diese Rose steht bei mir im 2. Jahr als Stämmchen. Wenn sie einmal aufblüht hat sie eine sehr schöne Farbe und einen guten, intensiven Duft. Leider ist sie sehr hitze- und regenempfindlich und die Blüten sind schon wieder kaputt bevor sie überhaupt komplett geöffnet sind. Außerdem ist die Rose sehr schwachwüchsig und hat bei mir noch nie mehrfach geblüht. Meine anderen Rosen von Kordes sind deutlich empfehlenswerter!
Sehr Sehr...!Schöne Rose !Klasse!
Gepflanzt mit Mutterkraut steht im Beet ein Blumenstrauß
Gepflanzt mit Mutterkraut steht im Beet ein Blumenstrauß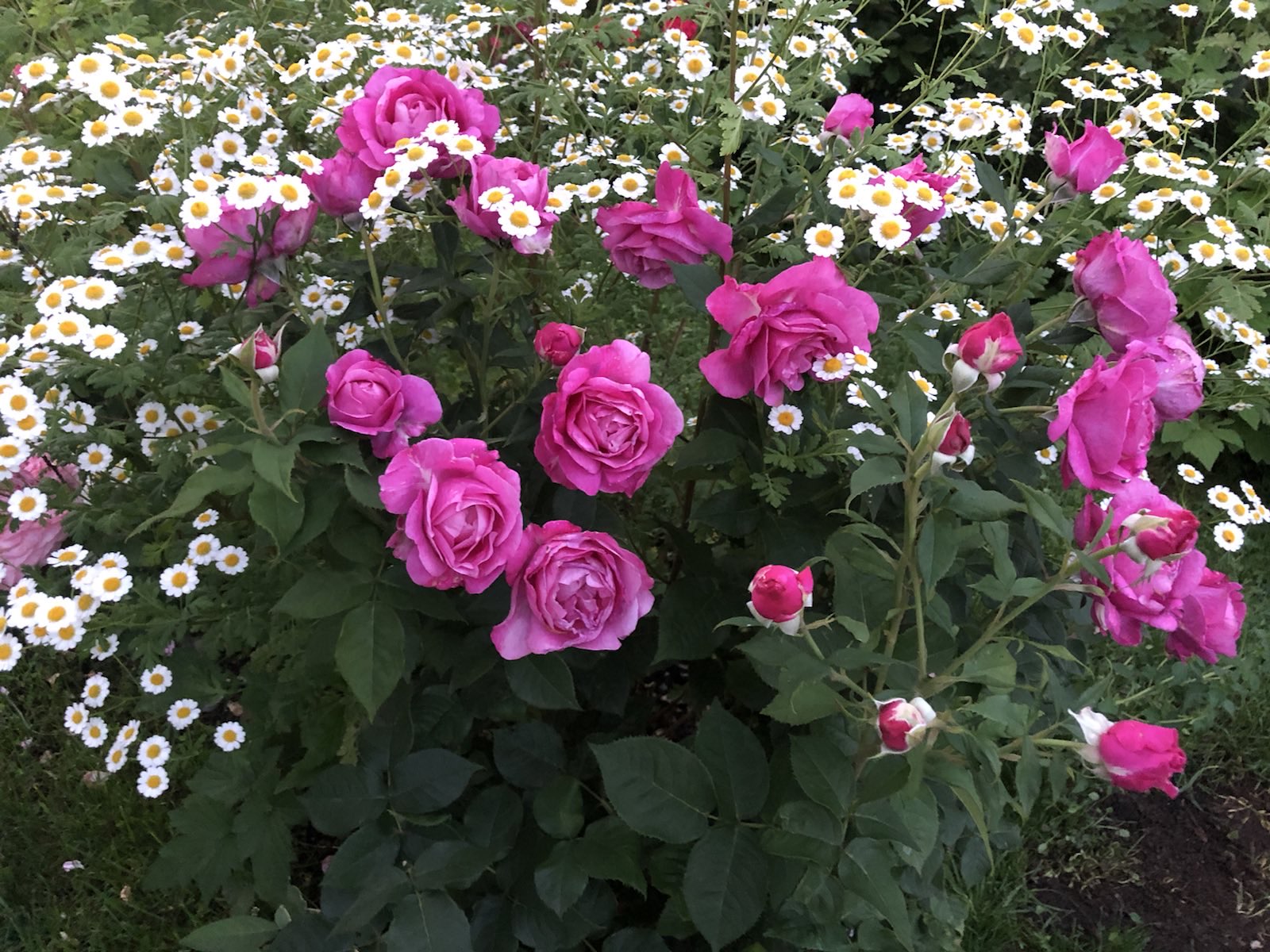 Sehr hübsche Rose, die im Frühjahr bei uns in einer 3er Gruppe gepflanzt wurde. Sie hält ihre Farbe, trotz des sehr sonnigen Standortes sehr gut, ist Blattgesund und hat uns schon zwei Blühintervalle mit zahlreichen, herrlich duftenden, bildhübschen Blüten geschenkt.
Die erste Rose seit 40 Jahren,die sich überhaupt nicht bewegt1
Ich habe um die 40 Rosen im Garten,mehrere schon sehr alt.Die Carmen Würth in diesem Frühjahr gepflanzt,so wie es sich für eine Rose gehört.Die dümpelt vor sich hin.kein Austrieb,keine Blüte,einfach keine Bewegung.So einen Schrott hatte ich noch nie im Garten,keine Ahnung,was mit diesem Teil nicht stimmt.
Ich habe die tolle Carmen Würth Rose vor zwei Jahren auf der Insel Mainau kennengelernt. Ich habe mich sooo sehr in den Duft verliebt, dass damals ich kaum die Lieferzeit abwarten konnte. Hab mir soeben wieder eine bestellt. Die Blüten sind einfach so schön und der Duft ist mein Lieblingsduft ? Ich wünschte ich könnte den ganzen Garten damit füllen ☺️
Erst im April 2021 gepflanzt als Würzelnackt, sehr gut gewachsen, sehr schöne Farbe . Bin begeistert. Leider noch kein Duft, aber ich warte , ich weiß das kommt noch.
Sehr schön und gesund!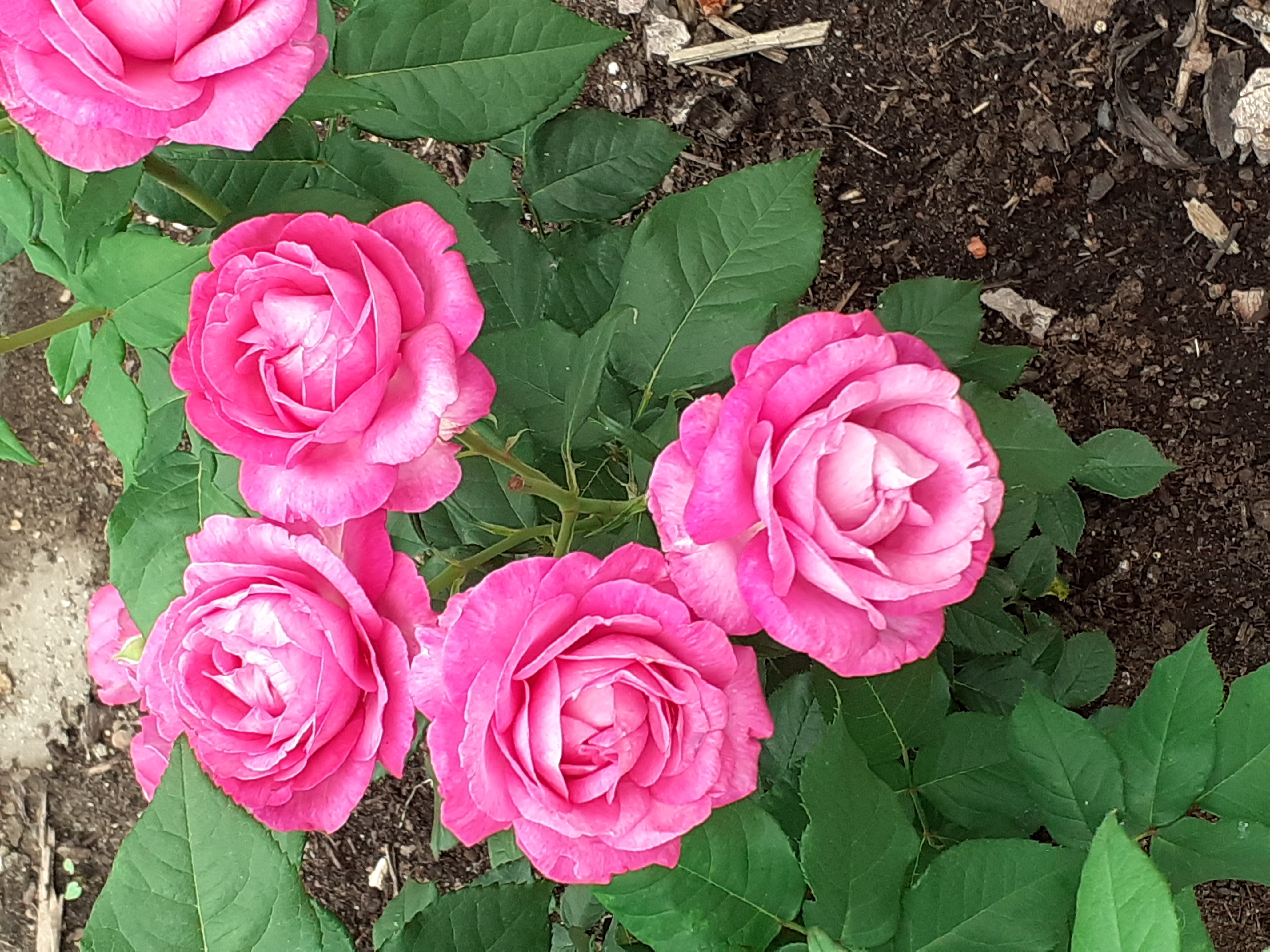 Nicht hitzeresistent, künstlicher Duft
Die Carmen-Würth-Rose ist nicht hitzeresistent. Die Blätter verbrennen schnell und werden braun. Der Duft ist nicht rosentypisch sondern eher zitronig, angezüchtet halt. Es ärgert mich, dass ich mich auf die ausschließlich tollen (?) Bewertungen verlassen habe. Meine anderen Rosen (Leonadro da Vinci) gleich daneben, sehen gut richtig dagegen aus. Ich empfehle diese Rose, die bereits zwei Jahre bei mir steht, nicht.
Rosier mis en place novembre 2020 je ne le regrette pas floraison de juin extraordinaire avec un parfum très intense, j'attends de voir éclore Bengali ainsi que Catherine de Médicis alors là se sera féerique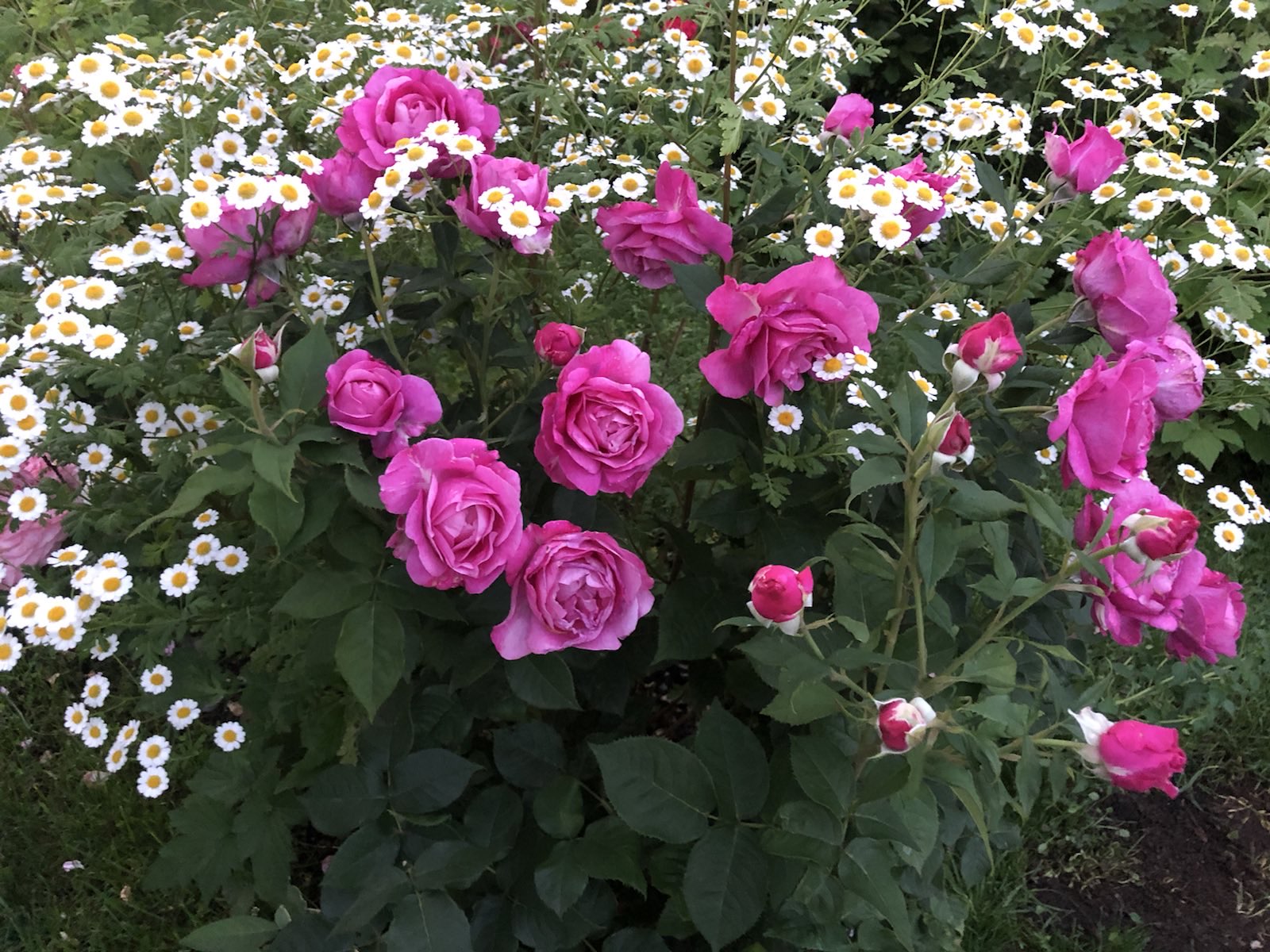 Gepflanzt mit Mutterkraut steht im Beet ein Blumenstrauß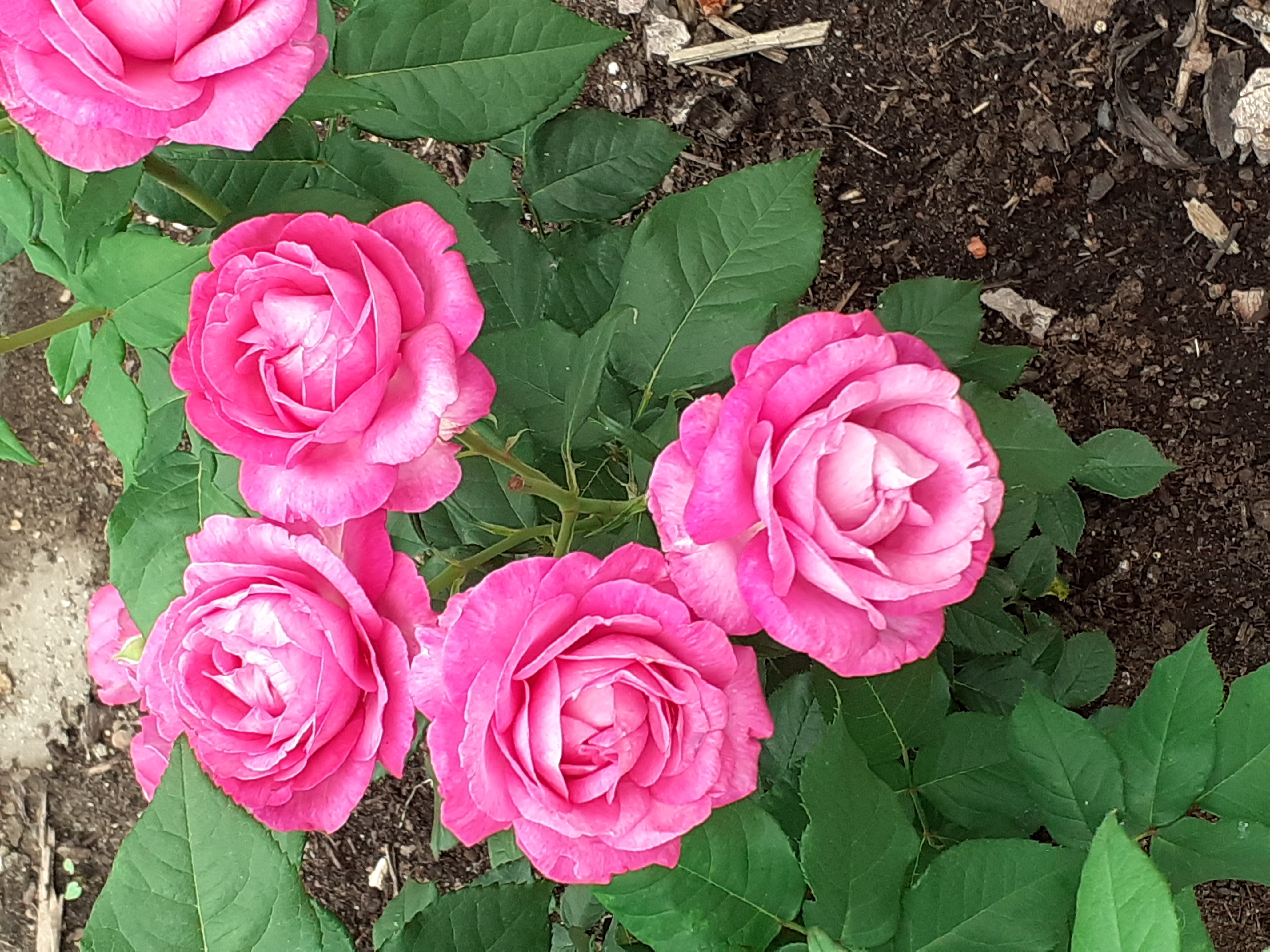 Sehr schön und gesund!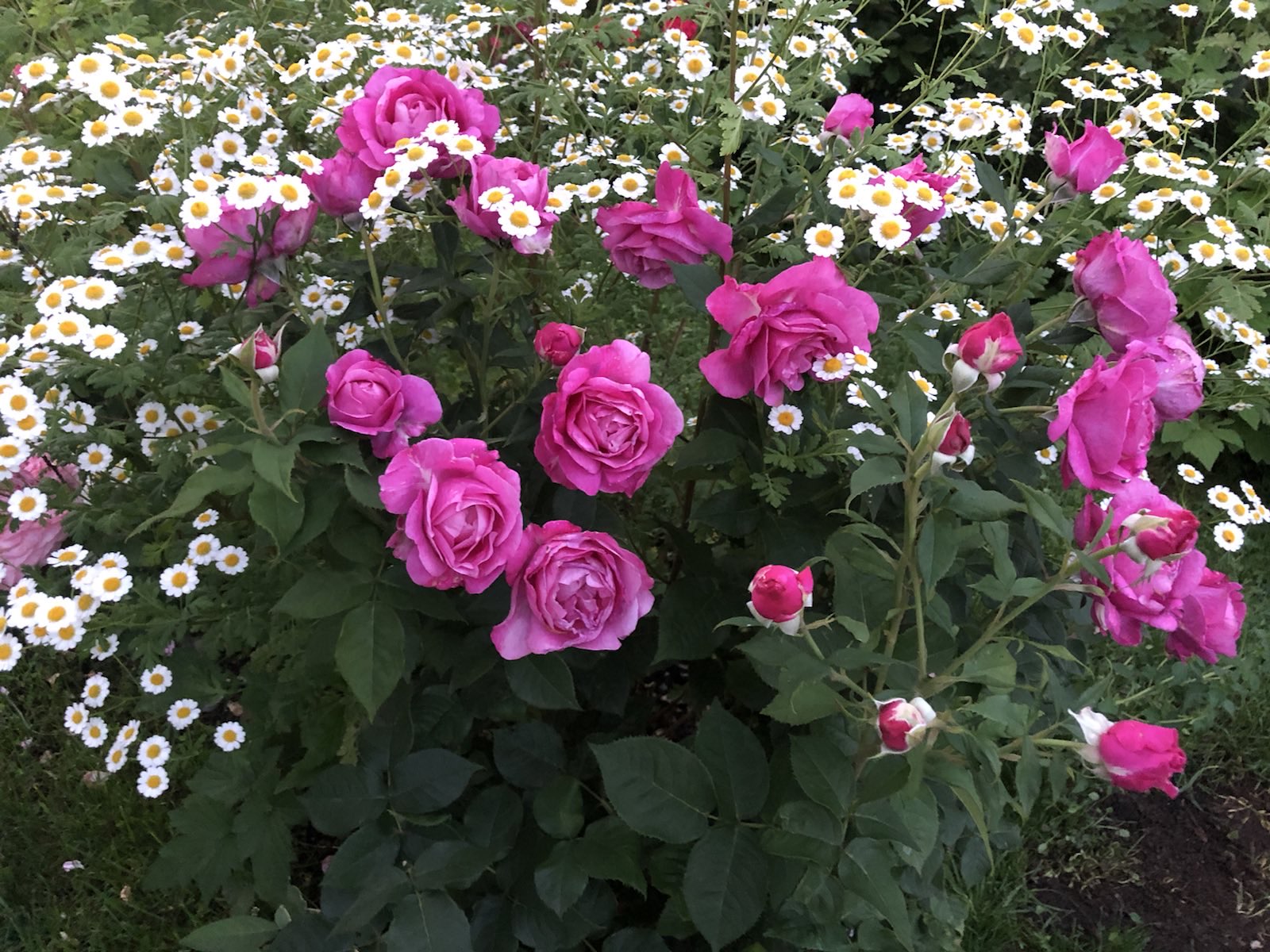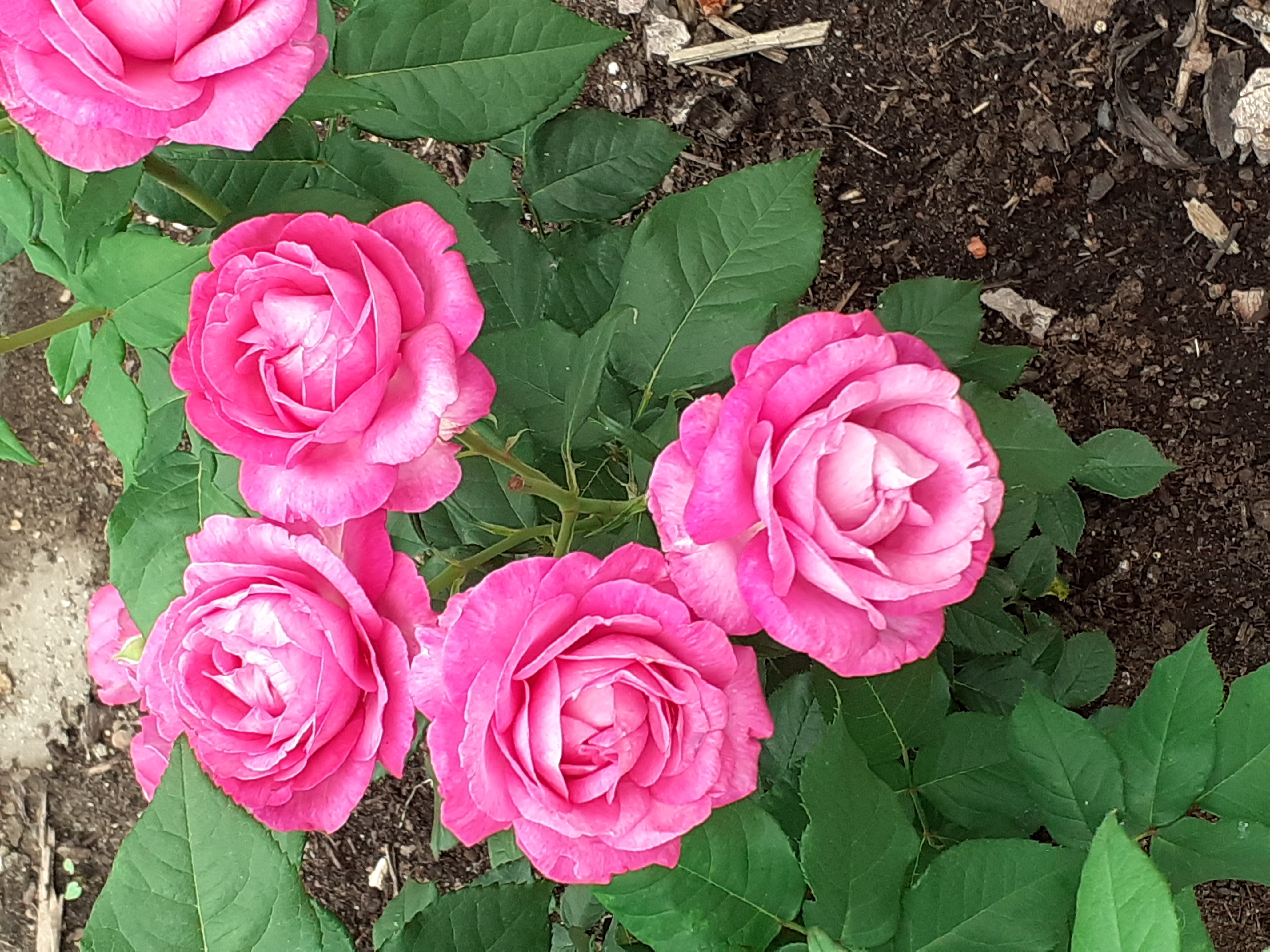 220px
floribunda rose
Rosengräfin Marie Henriette®
Intensely scented variety in the new PARFUMA-collection, upright-bushy growth habit, nostalgic flowers which are long lasting, even in the rain. Even growth, inspiring rose variety with captivating scent. ADR 2015. Those who are friends with the typical liquorice-like note of anise which is presented by some roses, will love this type. It combines intensely but not importunately this spicy note with the basic body of a classic rose scent. The connecting element is a smooth and soft flavor of fresh apple in the core note. The spicy aspect dominates mainly the fresh flower and makes room for the fruity character the more the flower opens. The fresh and tender rose impression underlines the fruity heart of the scent until the last moment. maximal intensity of fragrance:at noon, in the evening
floribunda rose
Freifrau Caroline®
Bushy floribunda with nostalgic flowers with intense fragrance and good resistance to diseases. A new color for the collection of PARFUMA - fragrant roses. The perfume of this rose is mainly marked by is head note. The scented and clear freshness of this note reminds of clear air after a summer rain. The sweet note of pear which reminds Williams-Christ pear, is characteristic and enchanting. It will change to a soft apple note when the blooms open. Even more fruity aspects like apricot will appear then. Classic rose scent and geranium odor create the flowery heart note. maximal intensity of fragrance: at noon, in the evening
floribunda rose
Nautica®
Floribunda with erect-bushy growth, very doubled flower balls in clusters and high resistance to disease, very charming and unusual array of flowers. ADR 2017.