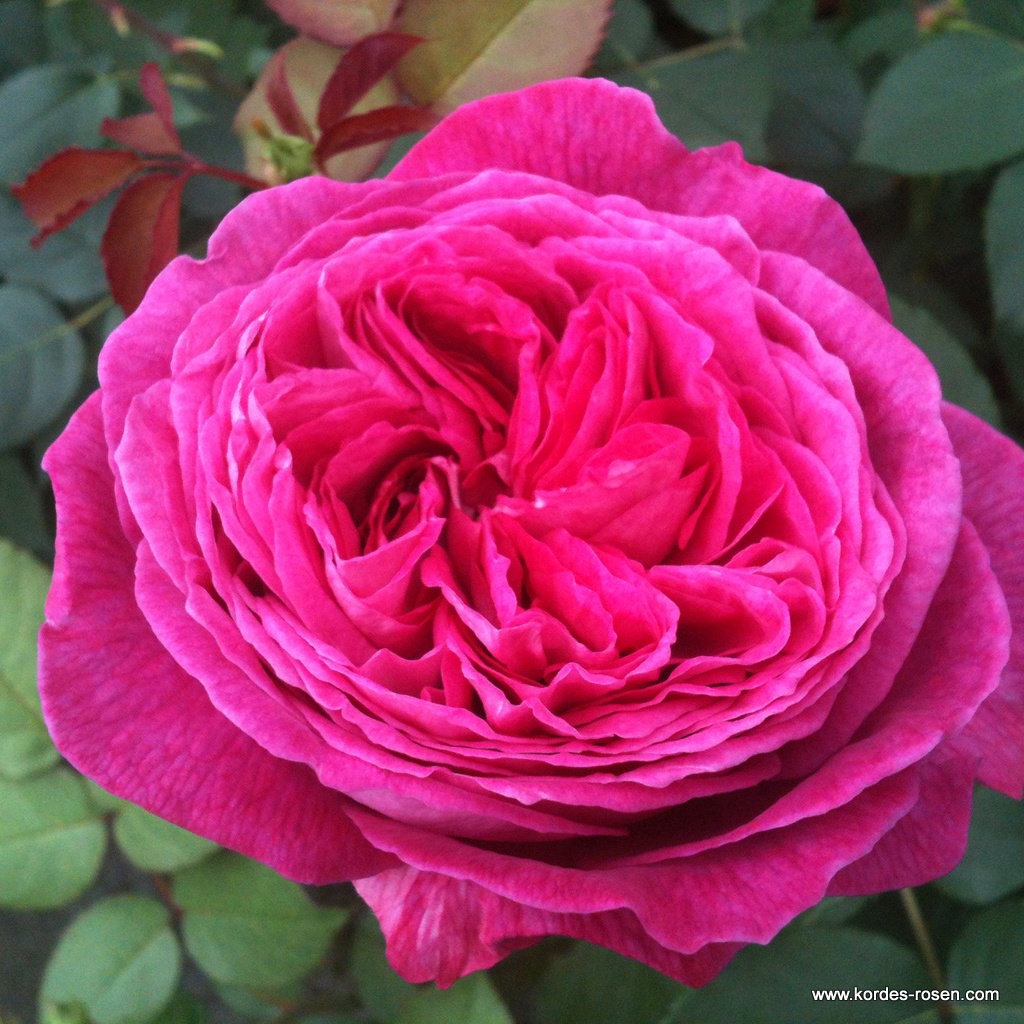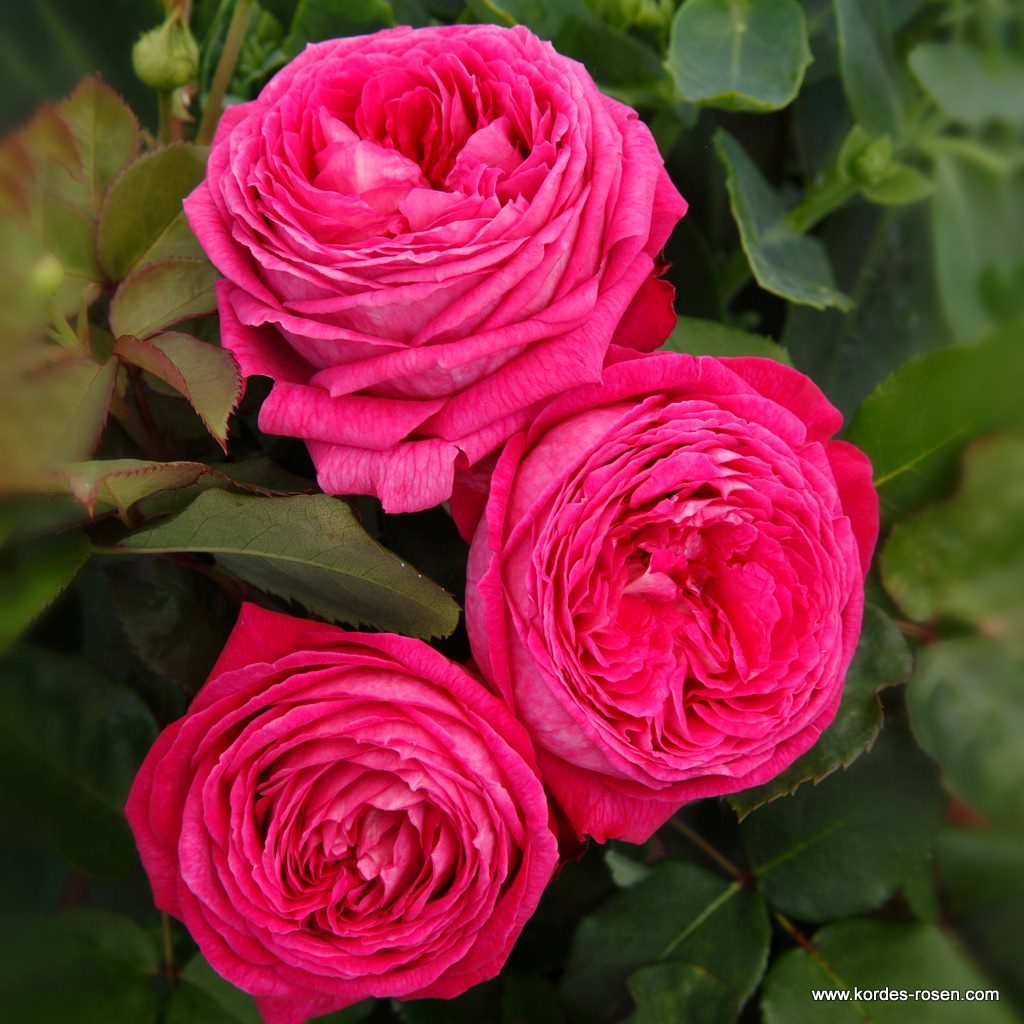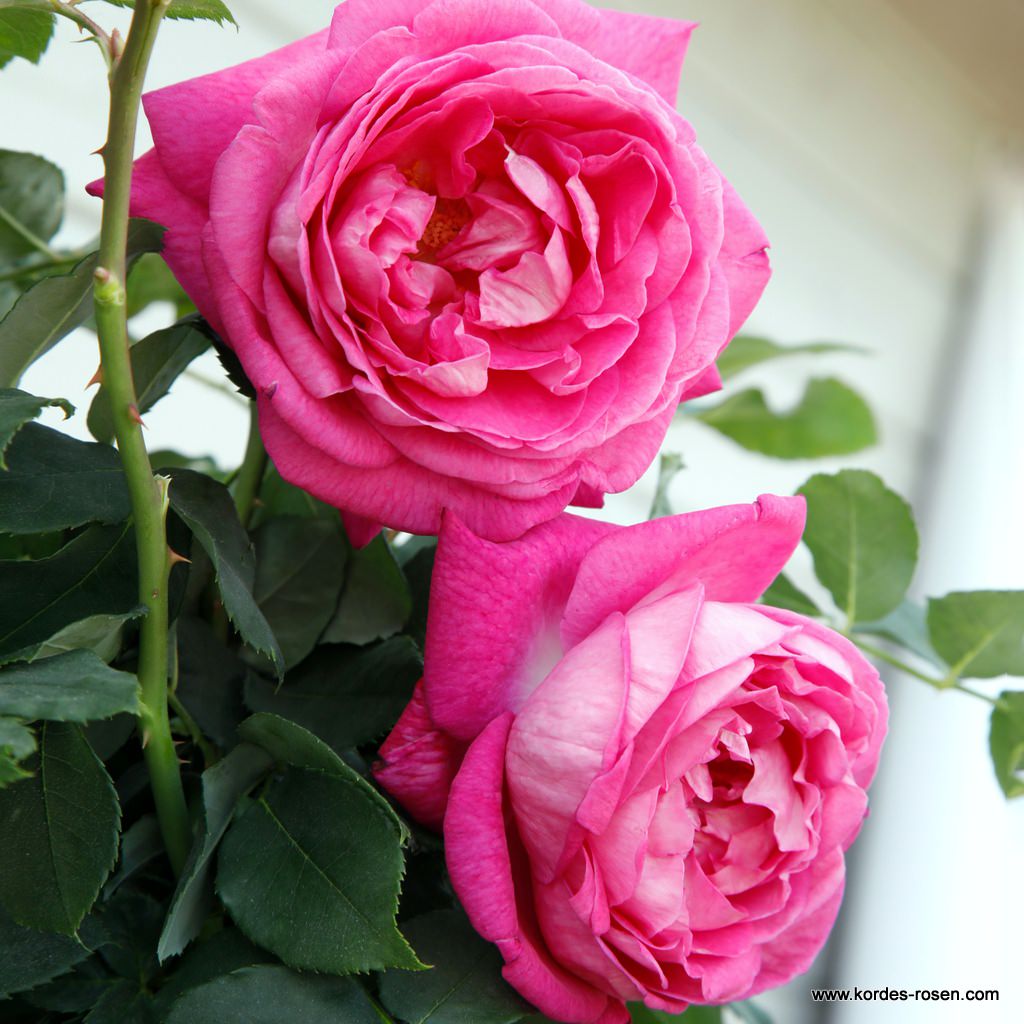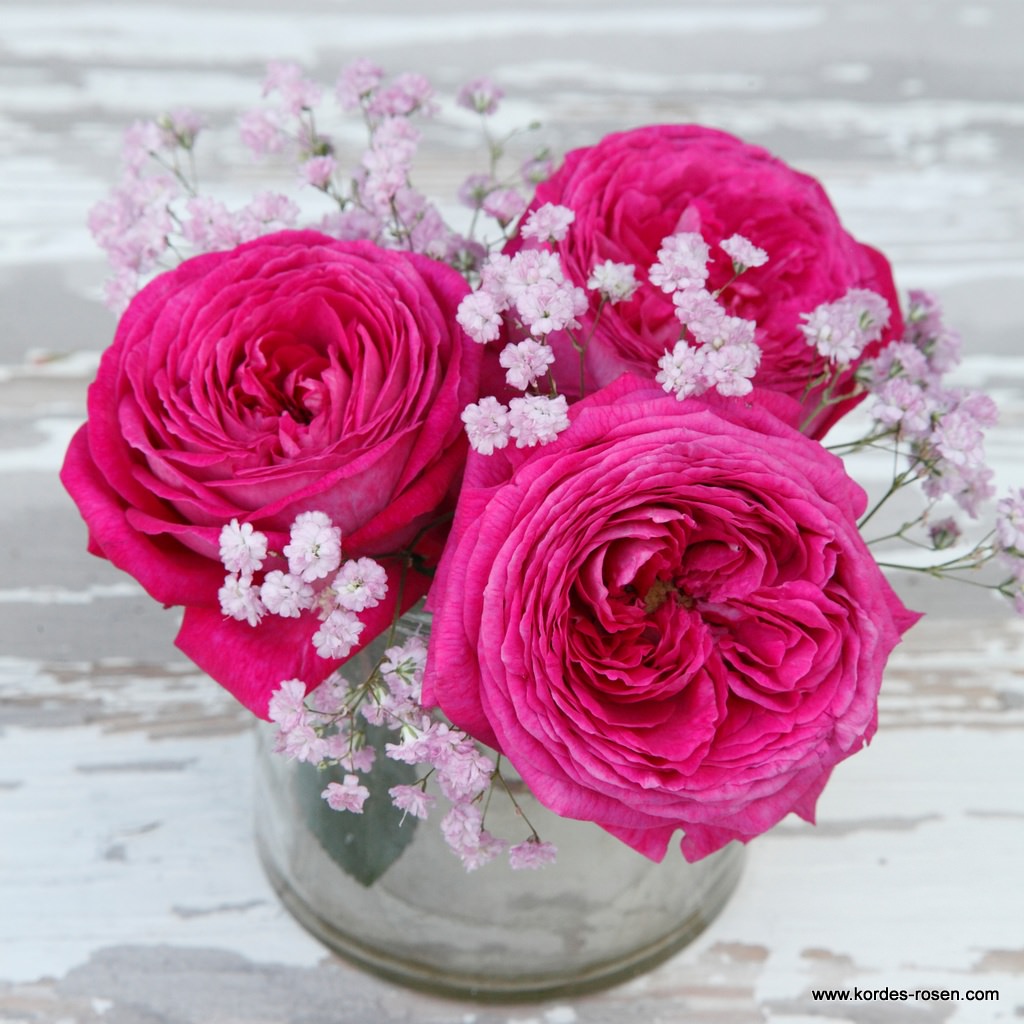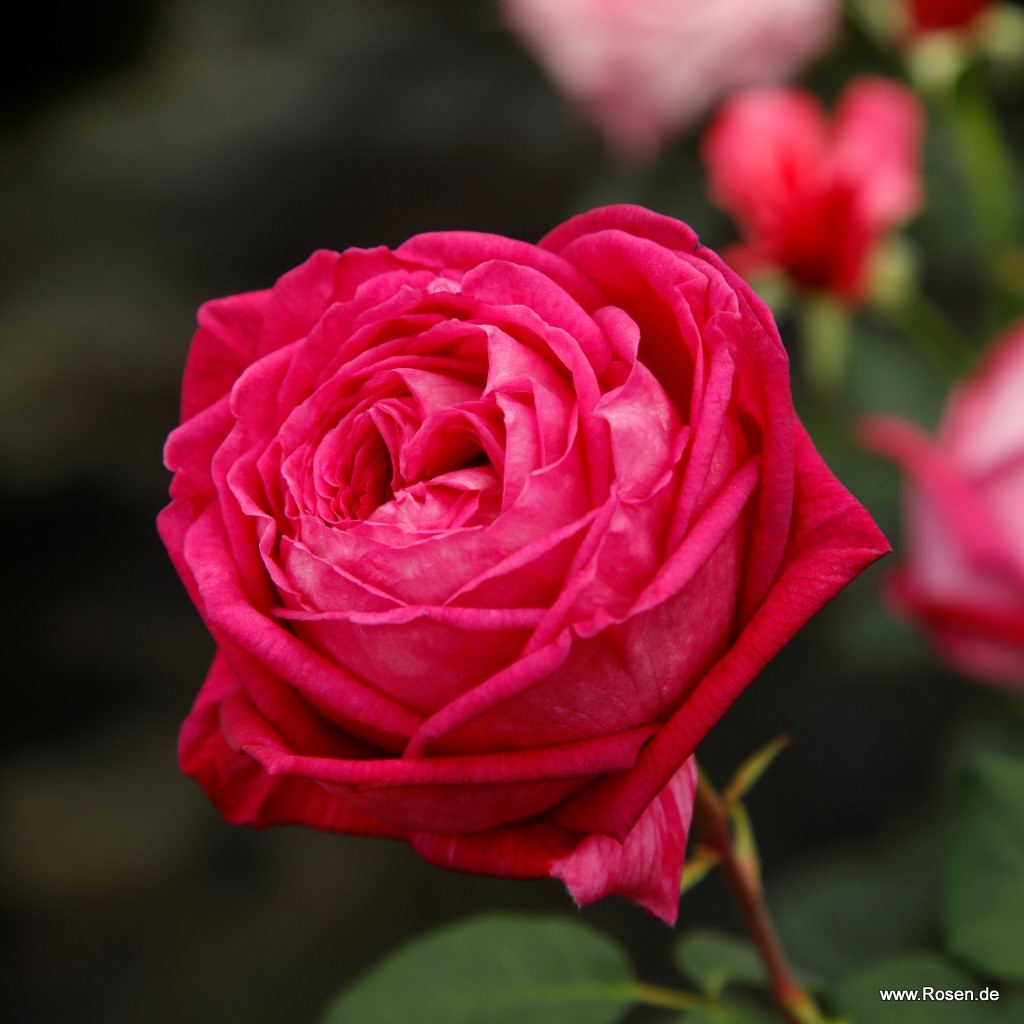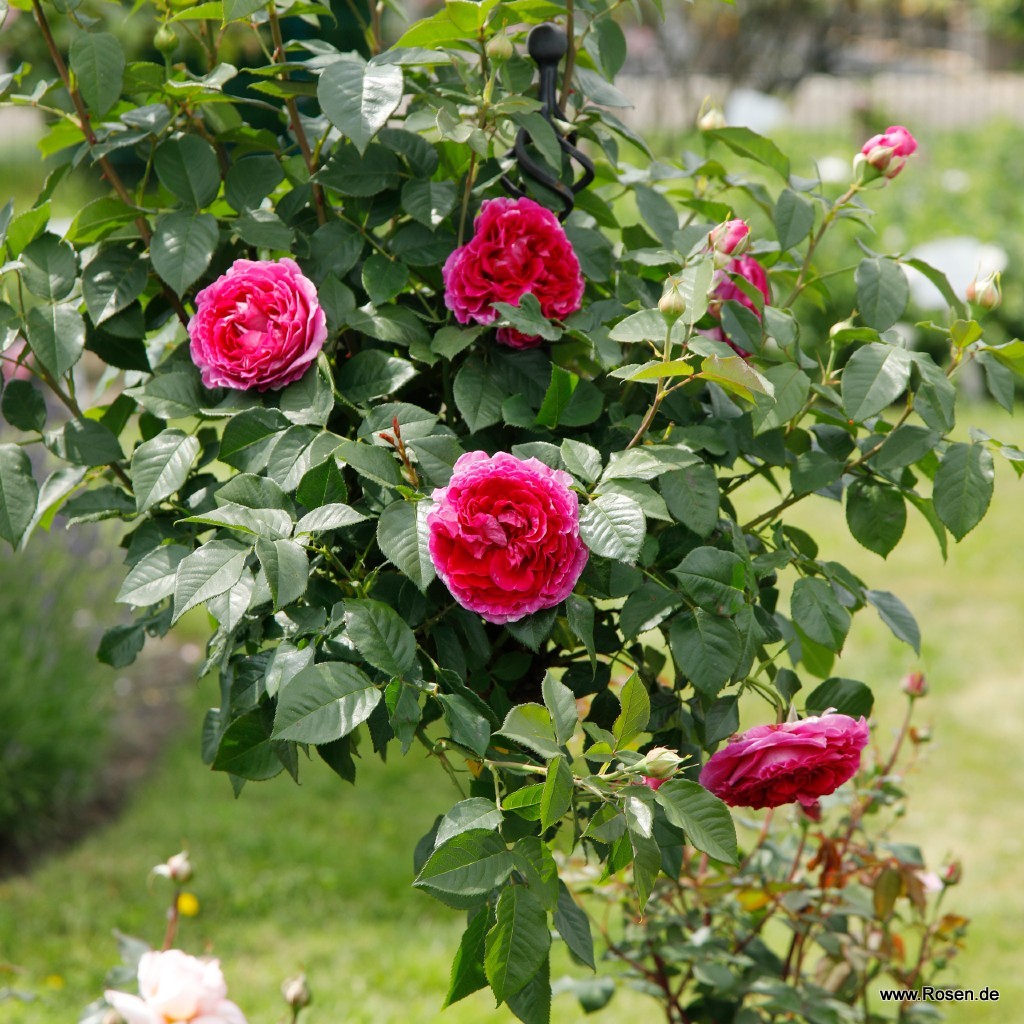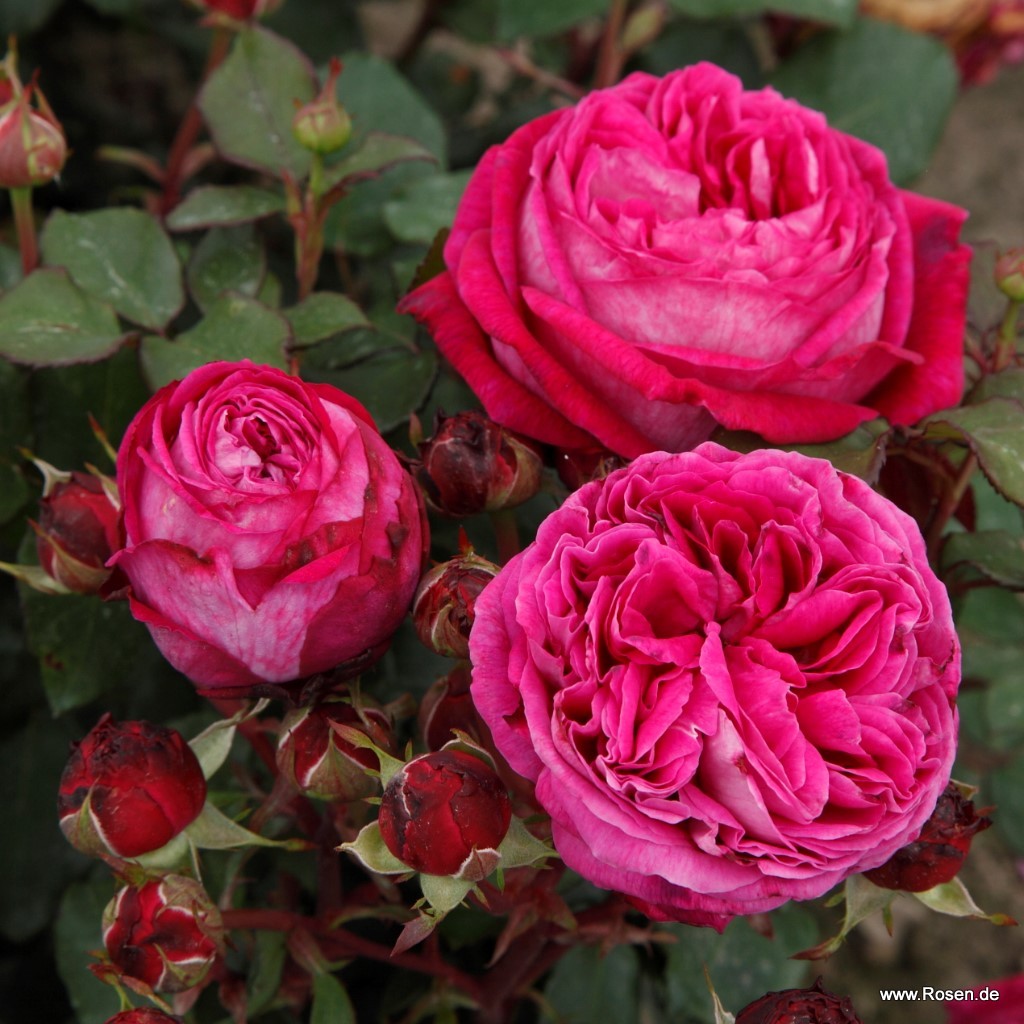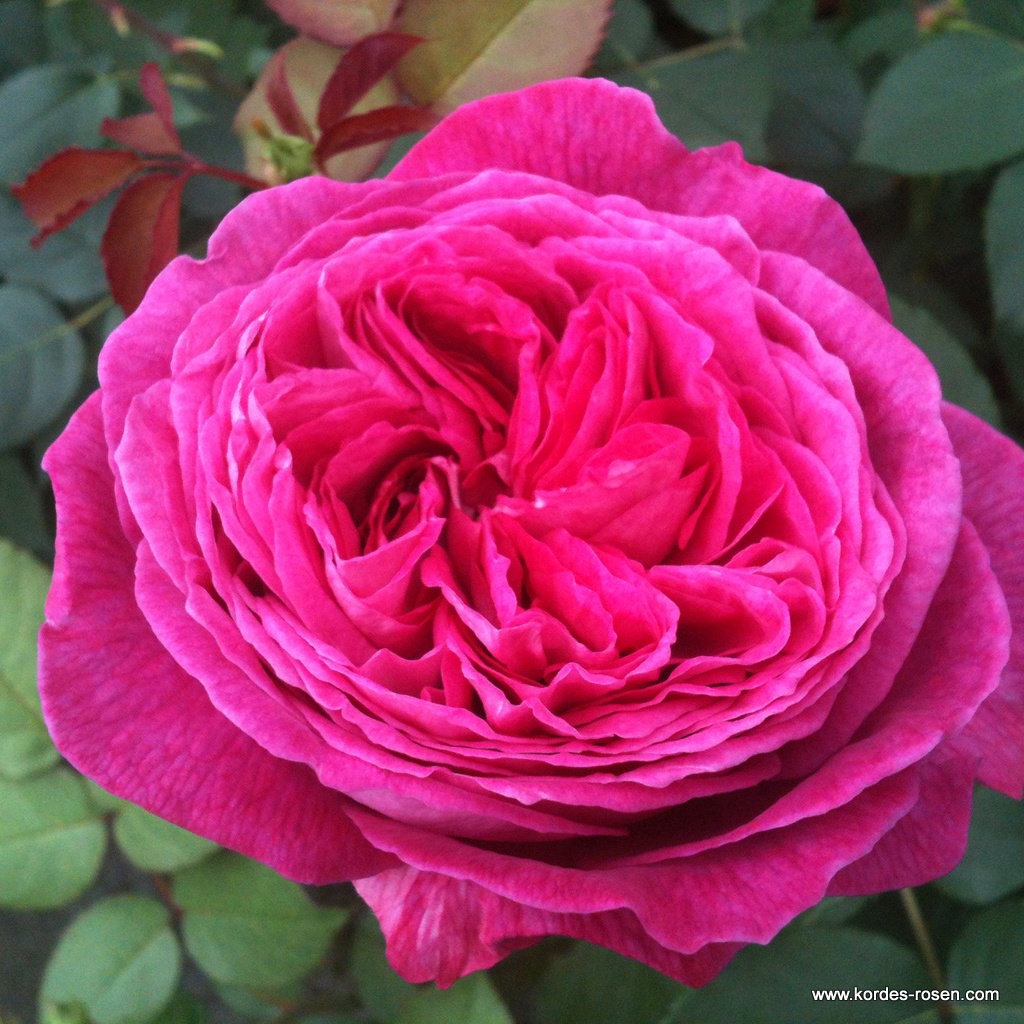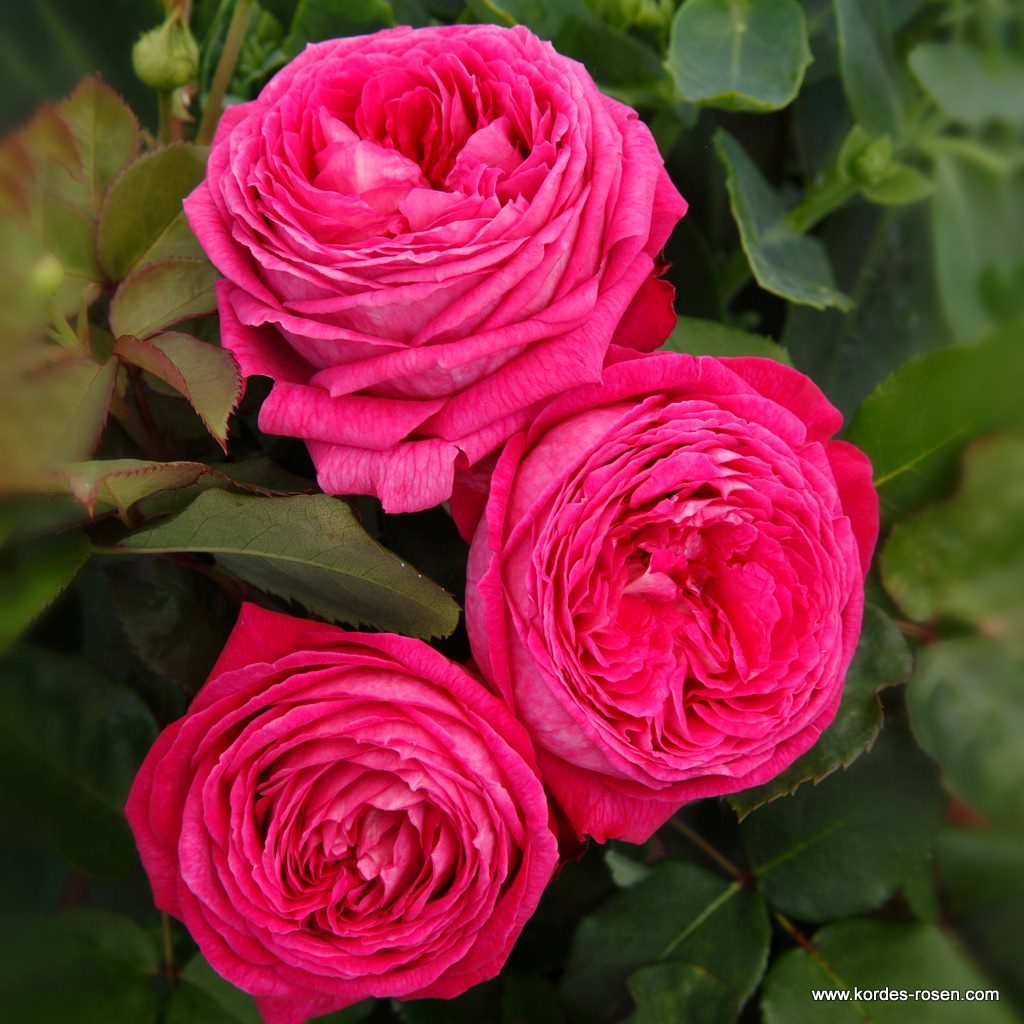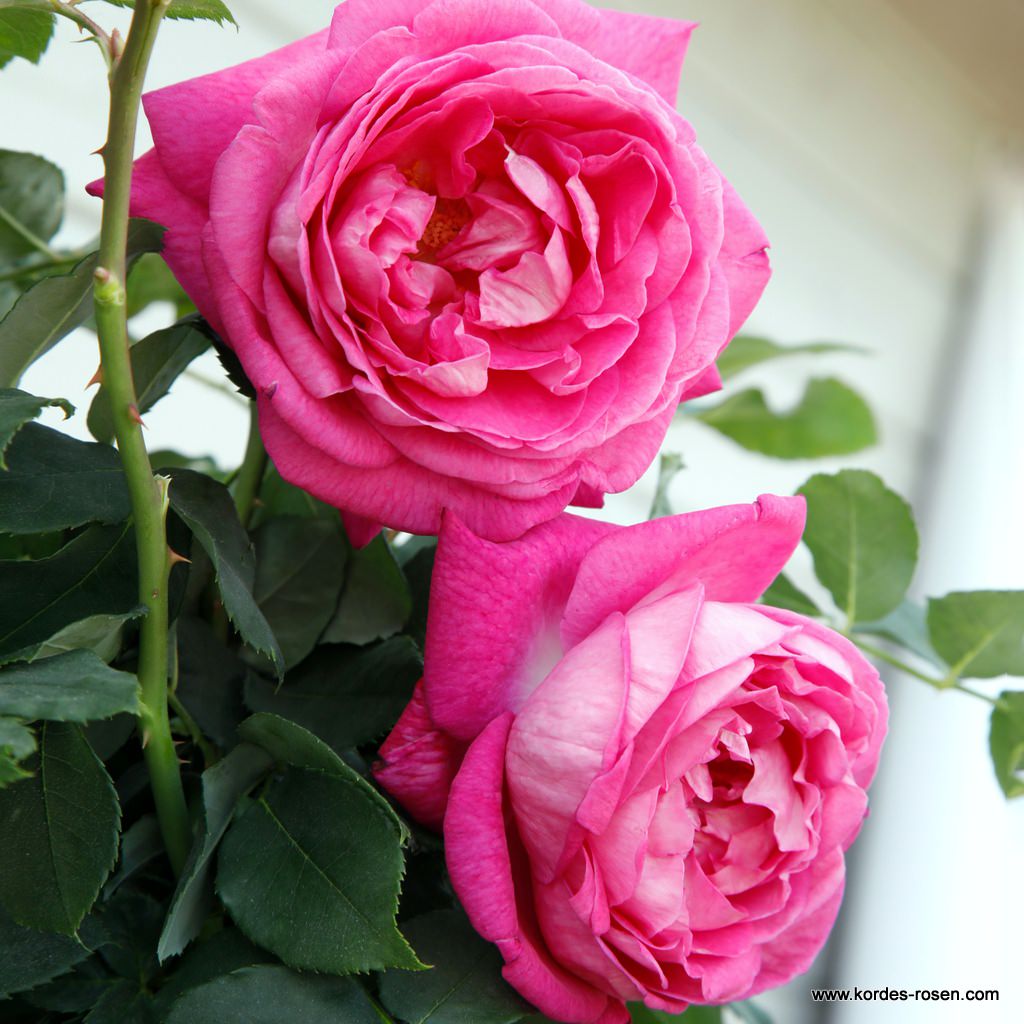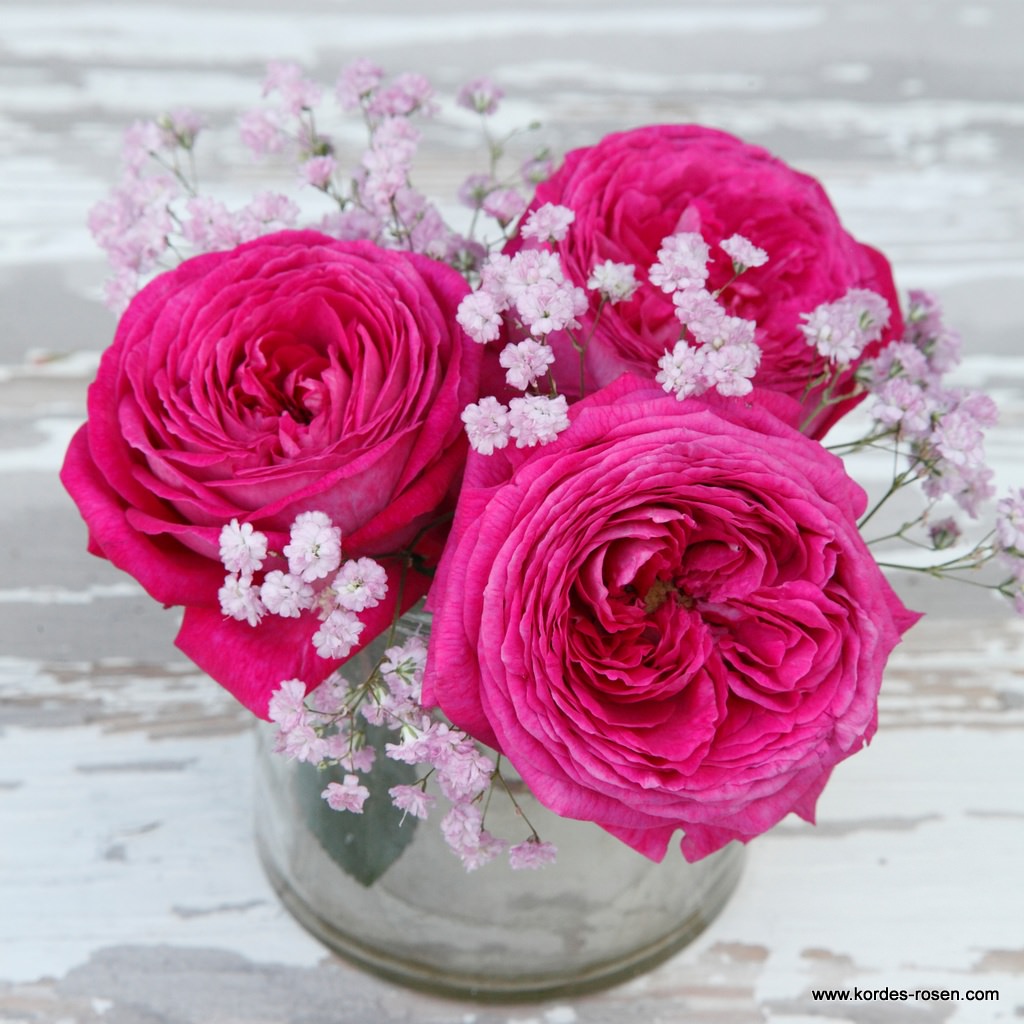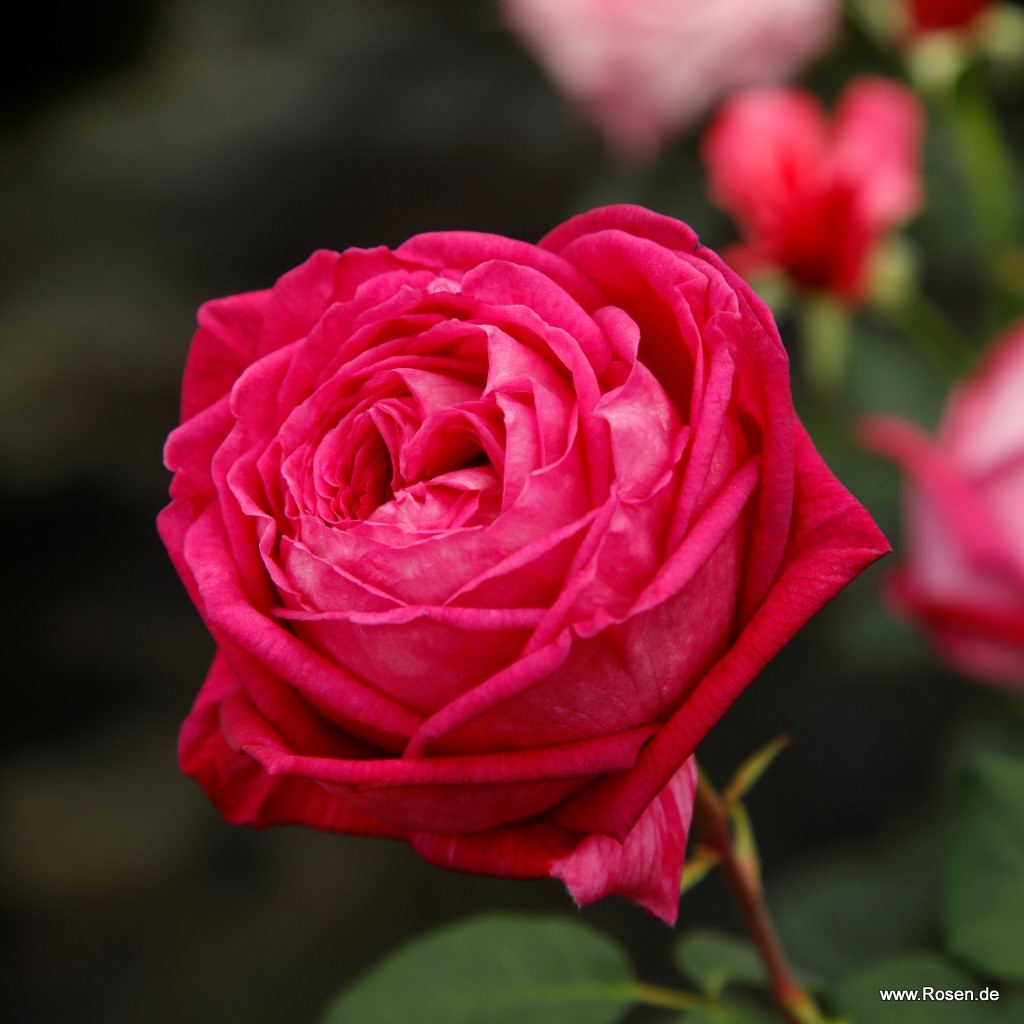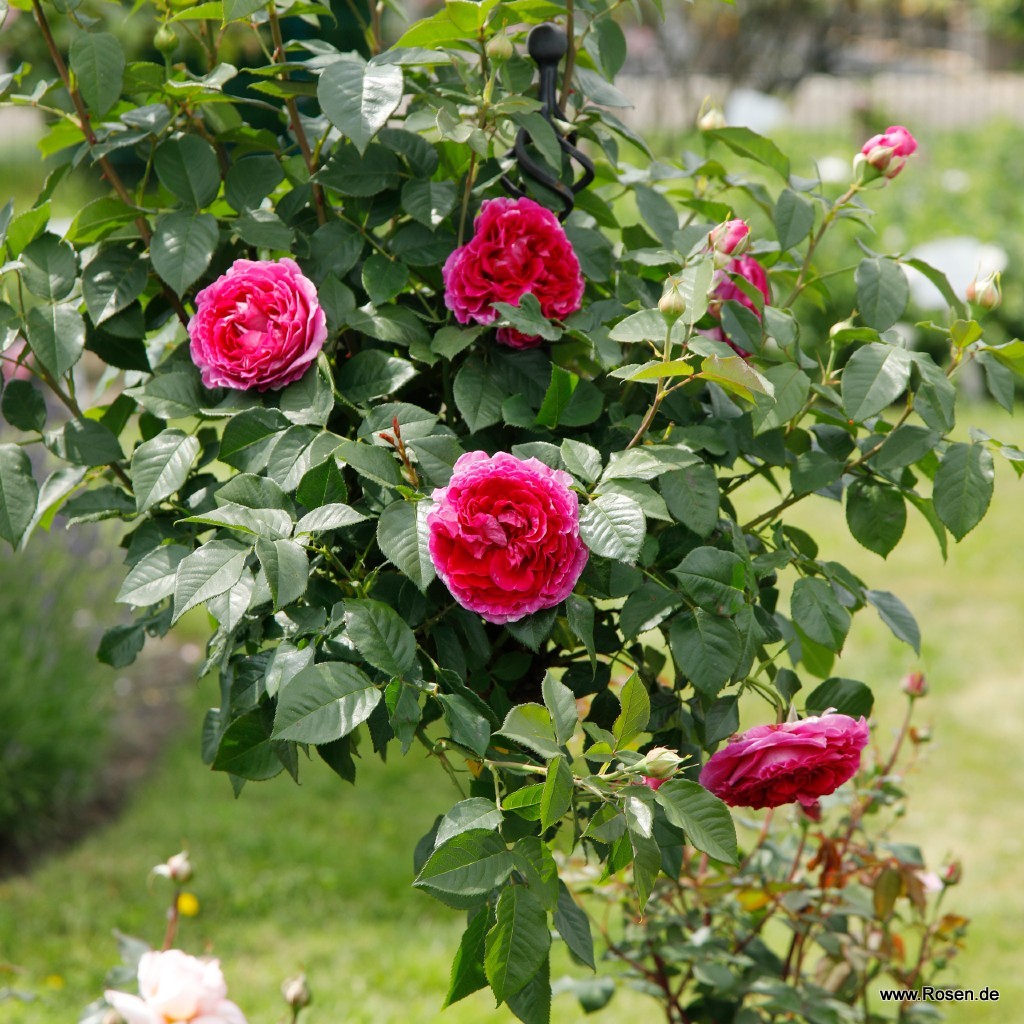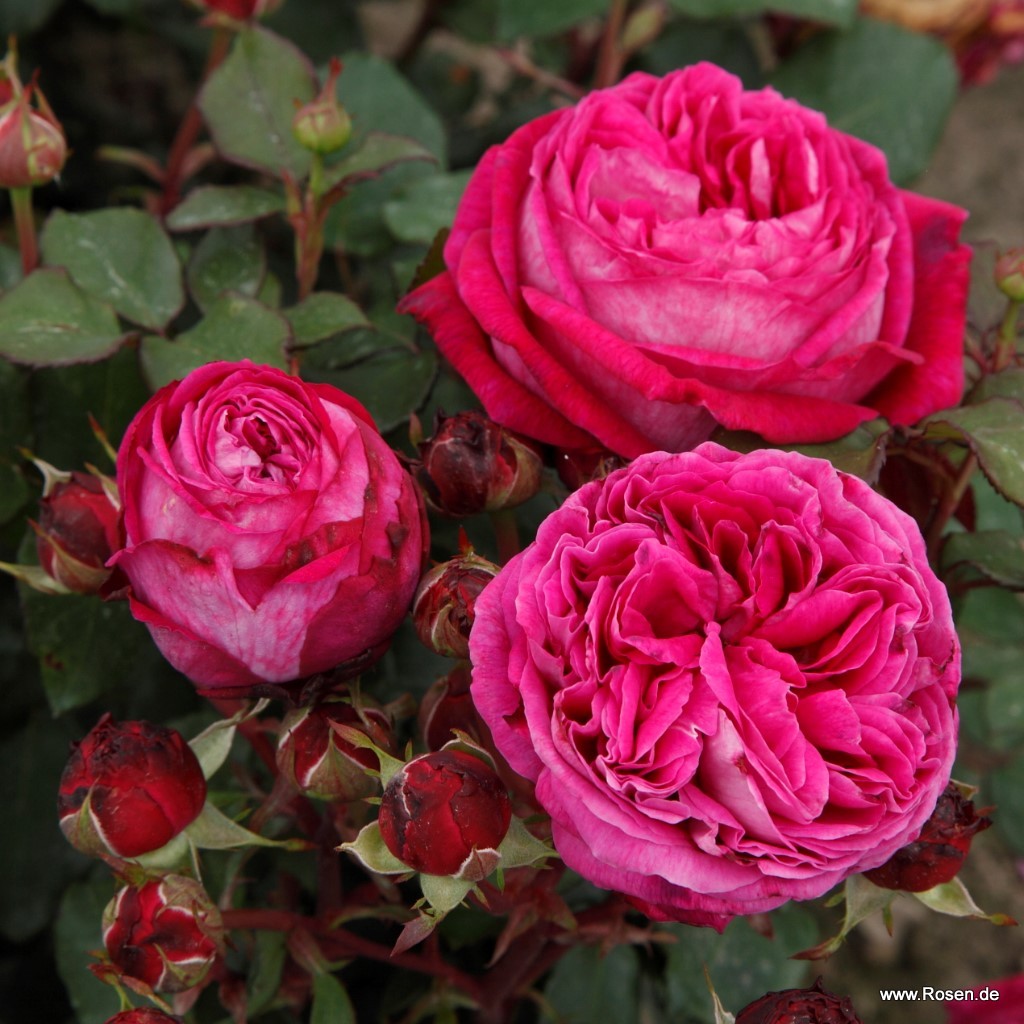 floribunda rose
Freifrau Caroline®

erect, upright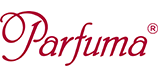 Bushy floribunda with nostalgic flowers with intense fragrance and good resistance to diseases. A new color for the collection of PARFUMA - fragrant roses.


The perfume of this rose is mainly marked by is head note. The scented and clear freshness of this note reminds of clear air after a summer rain. The sweet note of pear which reminds Williams-Christ pear, is characteristic and enchanting. It will change to a soft apple note when the blooms open. Even more fruity aspects like apricot will appear then. Classic rose scent and geranium odor create the flowery heart note.

maximal intensity of fragrance: at noon, in the evening
Characteristics
| | |
| --- | --- |
| Fragrance | |
| Petal Count | |
| Winterhardy | |
| Black Spot | |
| Mildew | |
| Rust | |
flowering period:

repeat blooming

plants per m²:

4 - 5

diameter:

7 cm

, 8 cm

natural height:

70 cm

natural width:

50 cm

parfume:

very strong, intoxicating

plant:

erect, upright

resistance to diseases:

high

breeder:

W. Kordes' Söhne

year of introduction:

2017

collection:

Parfuma

note:

The details refer to our location, soil and climate conditions and may vary.
---
Eine sehr schöne gesunde Rose mit herrlichen Blüten und Duft, mehr geht nicht…
Blüht schon das 3.Jahr im Garten
Blüht schon das 3.Jahr im Garten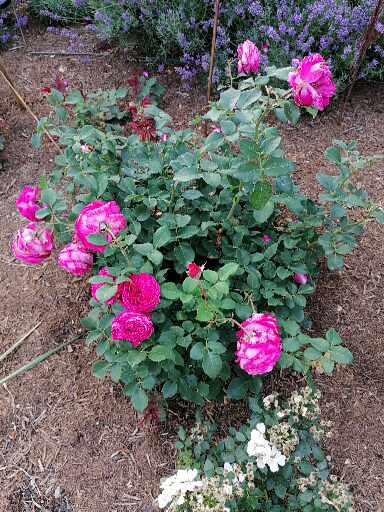 Nachdem die Rose anfangs sehr große Köpfe auf schwachen Stielen hatte, die sich auch nicht öffneten, ist sie nun im 3. Jahr eine wunderbare Rose mit voll geöffneten geviertelten Blüten geworden. Die Pflanze ist total gesund und kräftig und der Duft ganz wunderbar sowie auch die kräftige Farbe. Es stehen 2 Exemplare nebeneinander, so dass sie eine herrliche Fläche bilden, gerahmt mit blauem Salbei.
Ich habe die Rose im Herbst als 2 l Topf mit vieln Blättern geliefert bekommen.Bis Mai war ich begeistert von der Freifrau.Trotz sehr kalten Winter( natürlich richtig eingepackt ,da sie im Topf steht)kein Blatt verloren und bekam auch richtig viel Knospen.Die Punktabzüge bekommt die Rose weil,wenn die große ,volle Blüte 1 Tag aufgeblüt ist hängt die Blüte nach unten.Anscheinend ist der Stiel zu schwach oder sie muß noch älter werden und kräfitger.So etwas kenne ich nicht von meinen anderen Kordes Rosen .
Super Rose, blüht immer noch.Sehr viele Bluten und riecht sehr, sehr schön.
Die Rose ist sehr wüchsig und bildet auch reichlich Knospen aus. Eine Pflanze steht im Kübel, die andere im Garten. Beide gedeihen gut. Allerdings macht die Blüte etwas Probleme. Im letzten Jahr als einzige Sorte vom Blütenthrips befallen. Dieses Jahr sind alle Blüten die sich öffnen bereits schlapp und welk. Der Duft ist allerdings richtig toll. Schade. Die Rosen drumherum haben diese Probleme nicht. Werde mich wahrscheinlich wieder von der Freifrau trennen.
Bislang hat mich die Freifrau Caroline enttäuscht.
Die Freifrau Caroline macht Probleme. Da die beiden 12 l -Container-Pflanzen bei hochsommerlichen Temperaturen im Juli angeliefert wurden, erholte sich der reiche, jedoch welke Blütenbesatz trotz ausgiebigem Wasserbad nicht, was aufgrund der Hitze noch entschuldbar war. Jedoch bekamen sie nach wenigen Tagen als einzige meiner Rosen Mehltau. Desweiteren zeigten die meisten des zahlreichen neuen Knospenbesatzes mittig schwarze Verfärbungen und kamen nicht zum Aufblühen, was mich nach 40 jähriger Rosenerfahrung vor Rätsel stellt. Die wenigen voll erblühten Blüten allerdings erfüllen alle meine Wünsche hinsichtlich Farbe, Blütenform und überwältigendem Duft, hängen allerdings schnell aufgrund der Schwere der Blütenköpfe. Jetzt hoffe ich nur, daß die Freifrau mir in der nächsten Saison Ihre Sympathie erweist. Die gleichzeitig gelieferte 10 l- Container-Rose Rosengräfin Marie Henriette, die unmittelbar daneben steht, hat übrigens keine dieser Erscheinungen und hat mich den Sommer über mit einem reichen und gesunden Blütenflor beschenkt. Mit freundlichen Grüßen Susanna Pörtje
Schöne Rose - wenn sie aufblüht
Ich habe FF Caroline als Stämmchen und bin leider enttäuscht. Die Blüte und der Duft sind toll- wenn sie aufblühen. Bei mir gehen mindestens die Hälfte der Knopsen nicht richtig auf und sehen dann hart und trocken aus. Sehr schade, sie wurde als Blickfang gesetzt und nun erfüllt sie nicht meine Erwartung.
Fantastischer ungewöhnlicher Duft
Die Rose Freifrau Caroline kam in Frühjahr bestens verpackt dreifach als Wurzelware bei uns an. Die Rosen sind gut angewachsen und das Laub ist sehr gesund. Die Pflanzen haben auch schon reichlich geblüht, Die Blüten sind sehr hübsch, aber nicht sehr lange haltbar. Das besondere dieser Rose ist ihr unglaublicher Duft. Kein typischer Rosenduft sondern etwas Neues. "Als würde man an einer edlen Parfumflasche riechen!"war der Kommentar eines Besuchers.