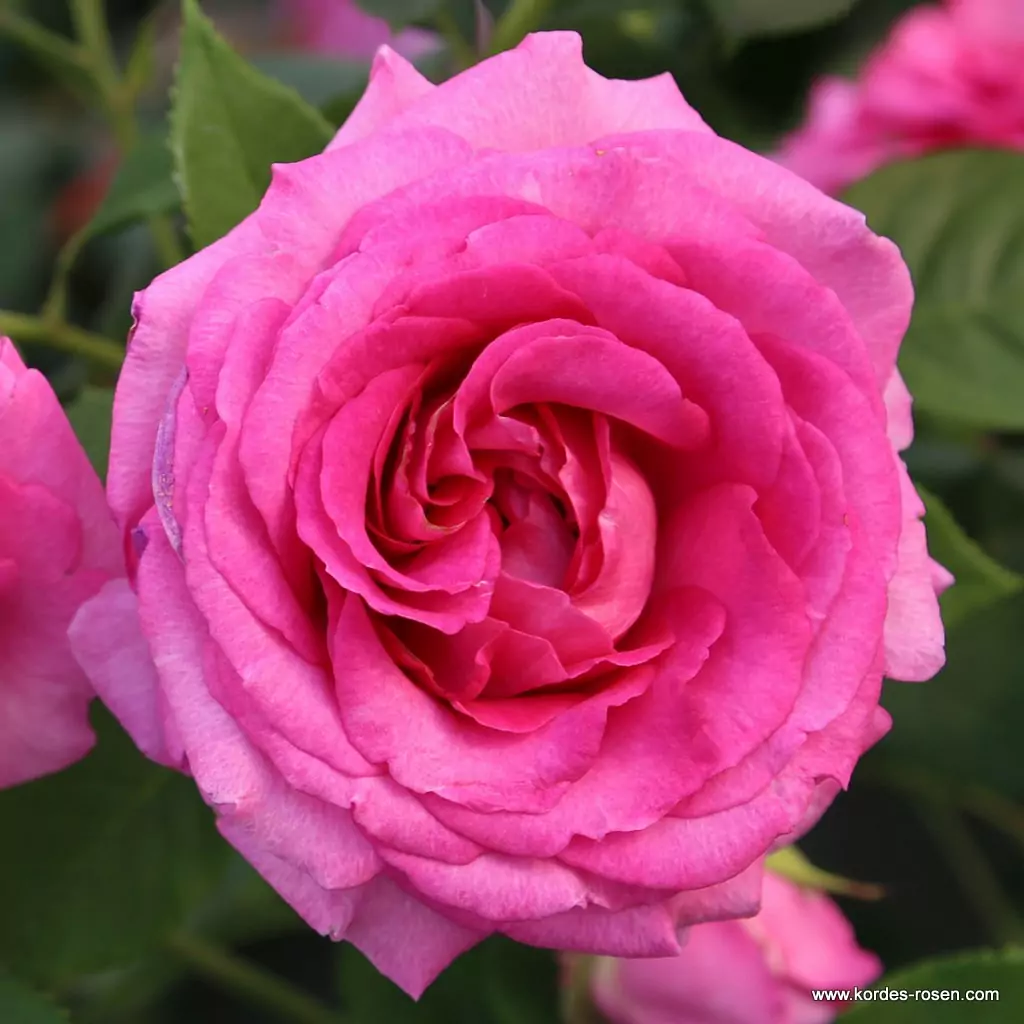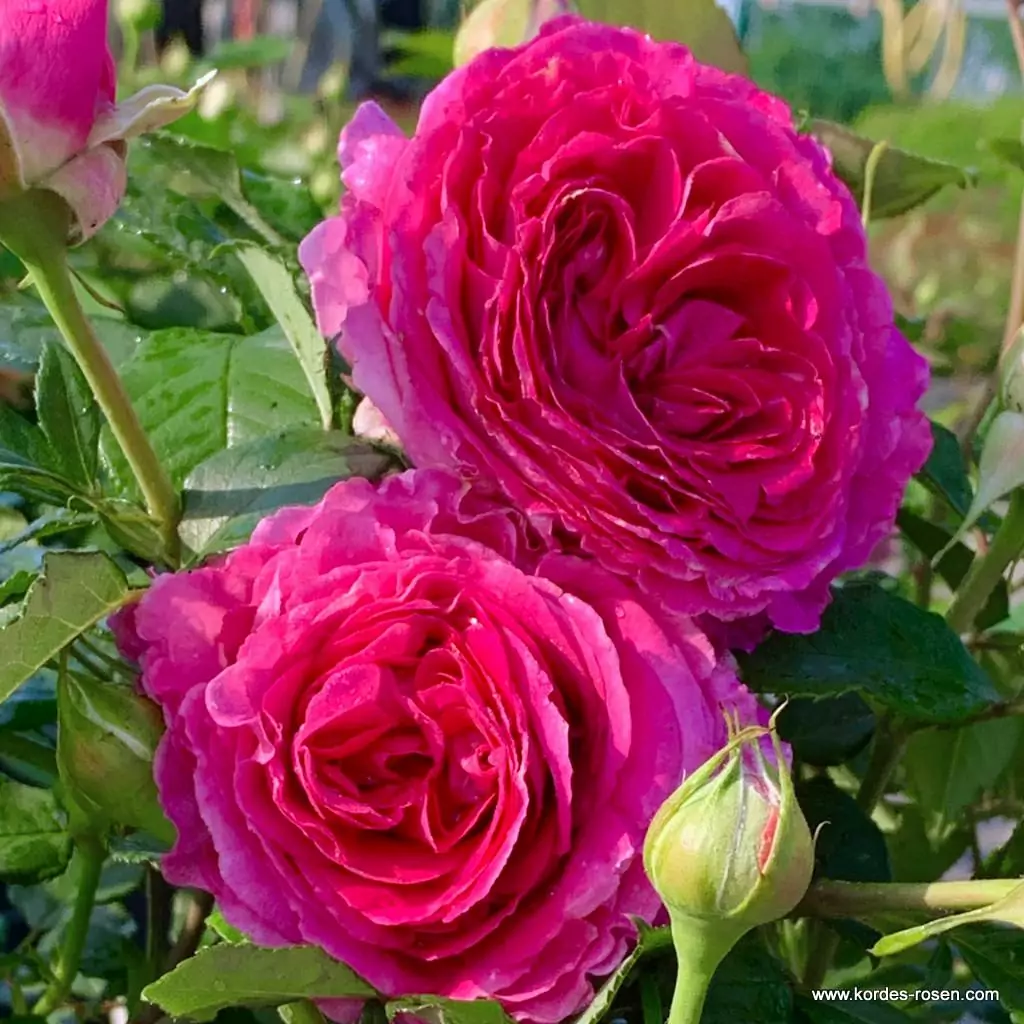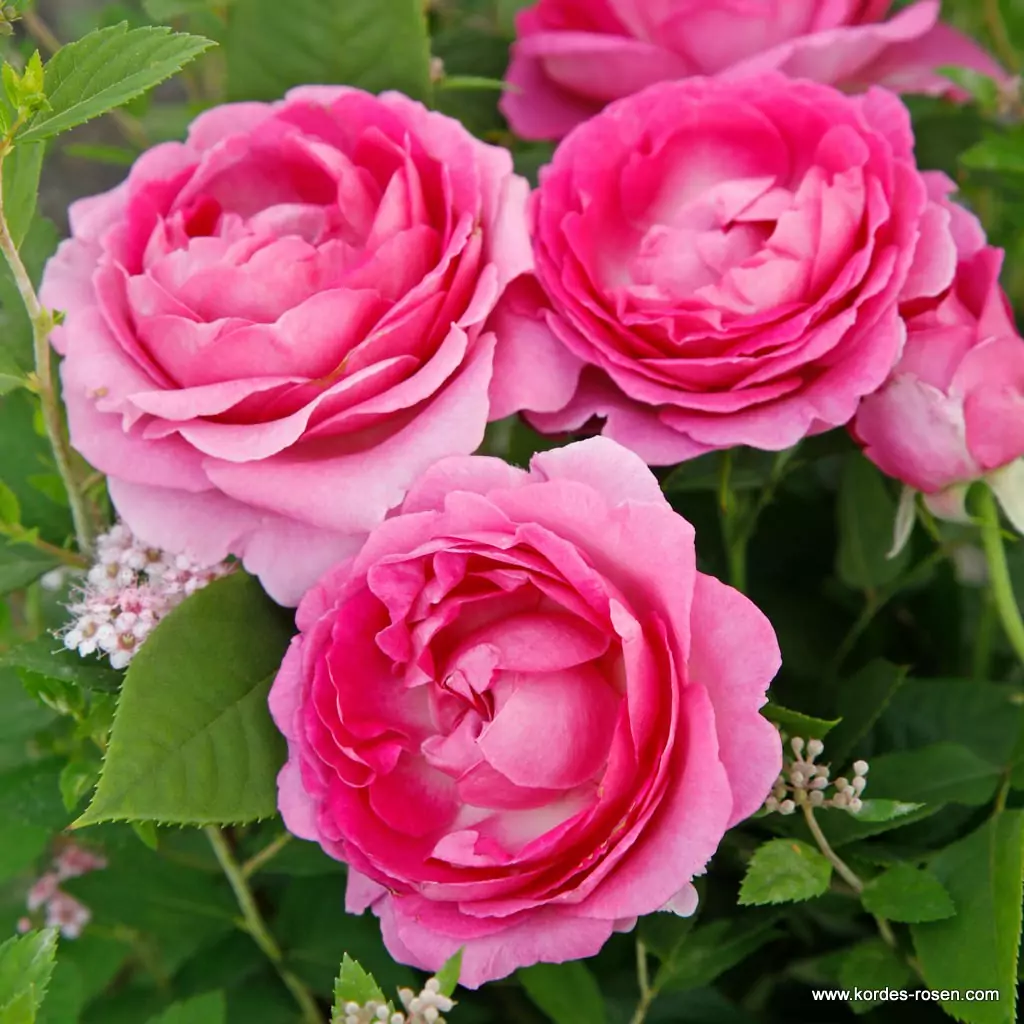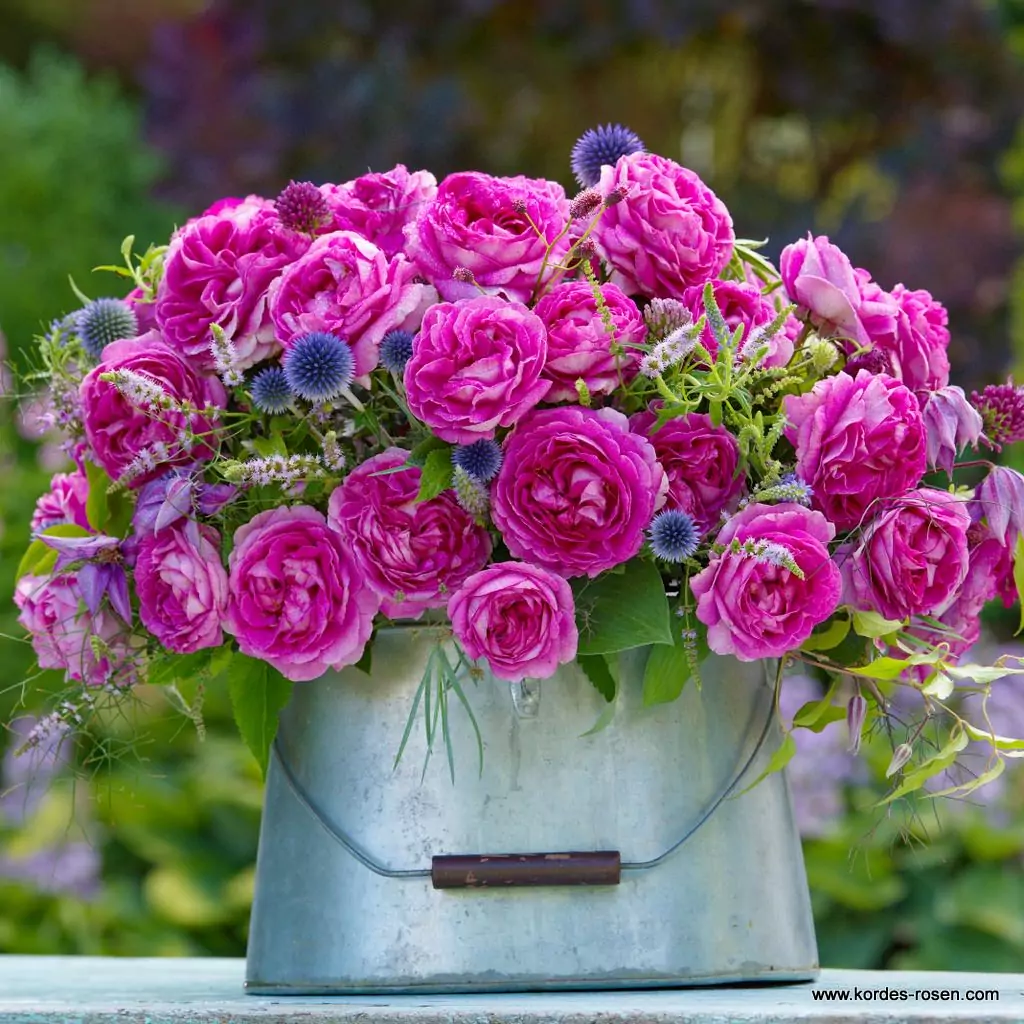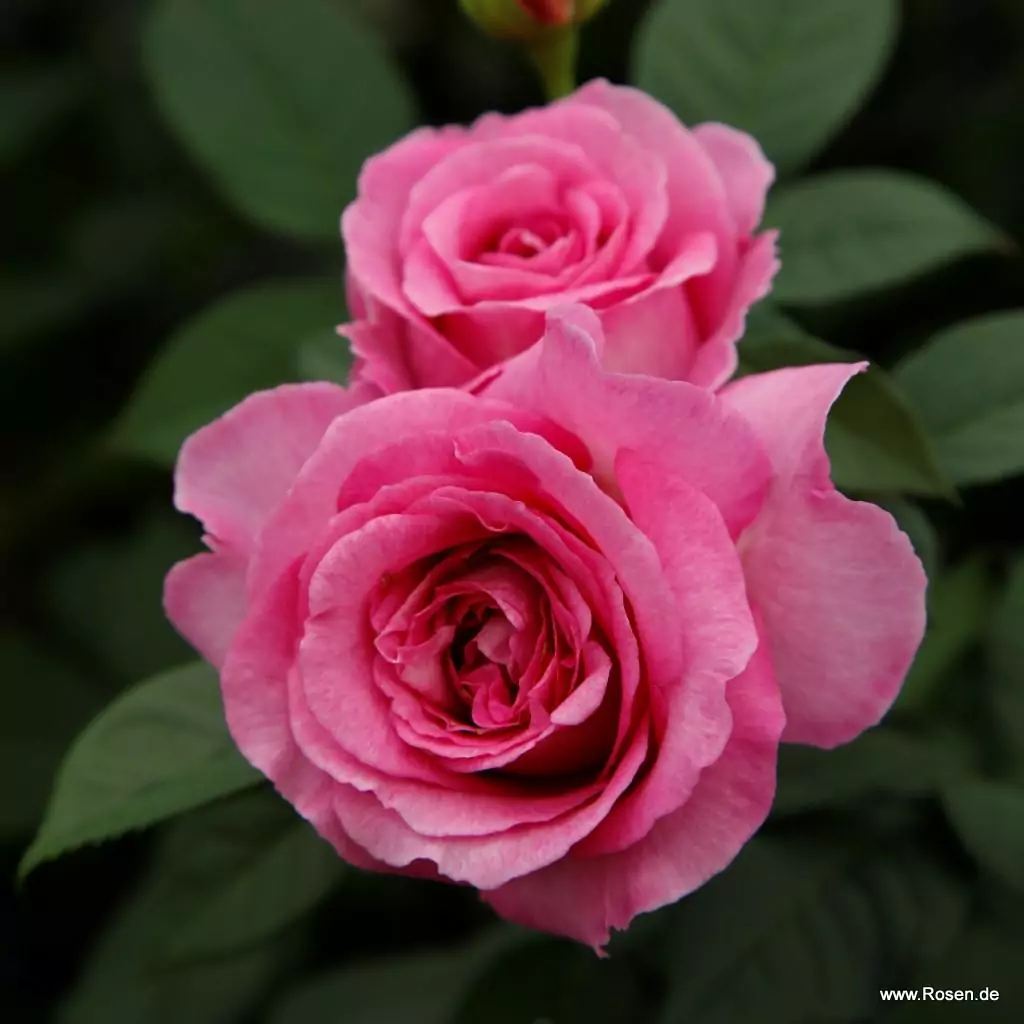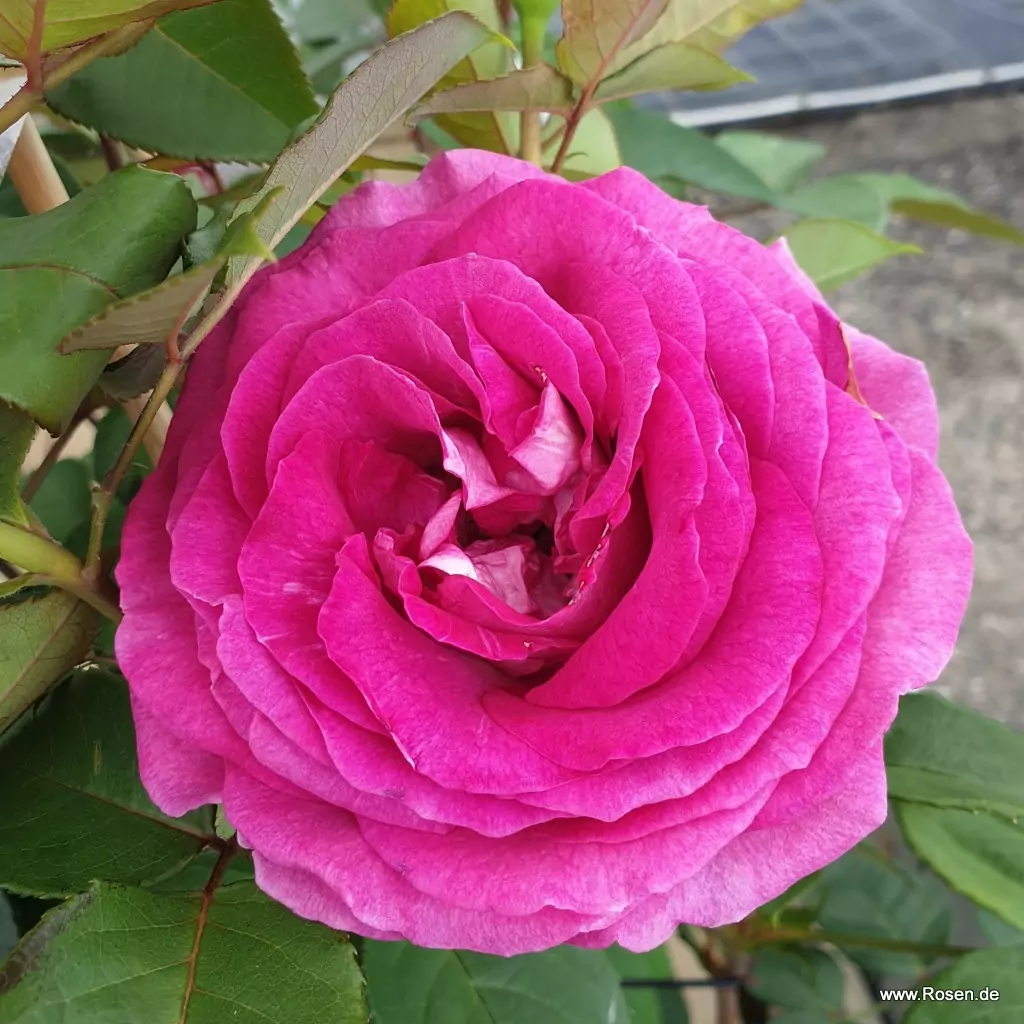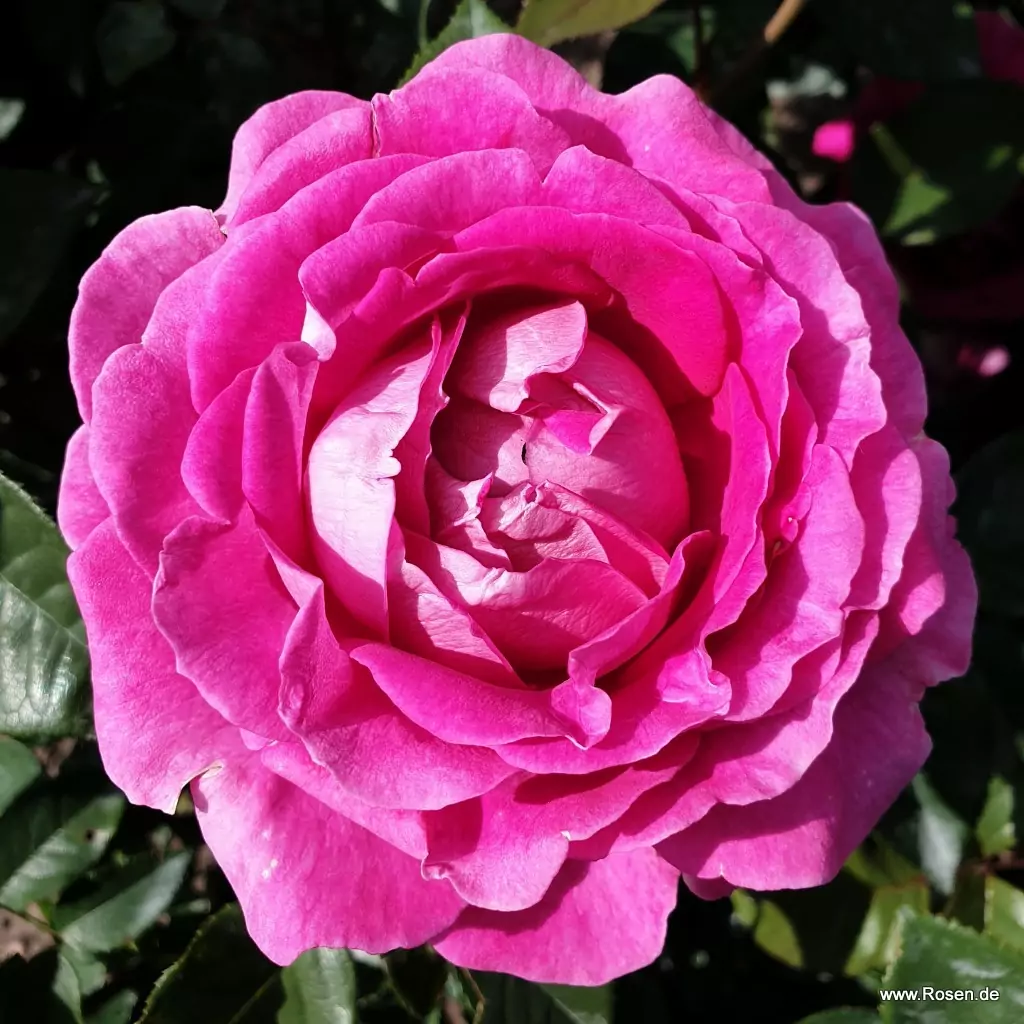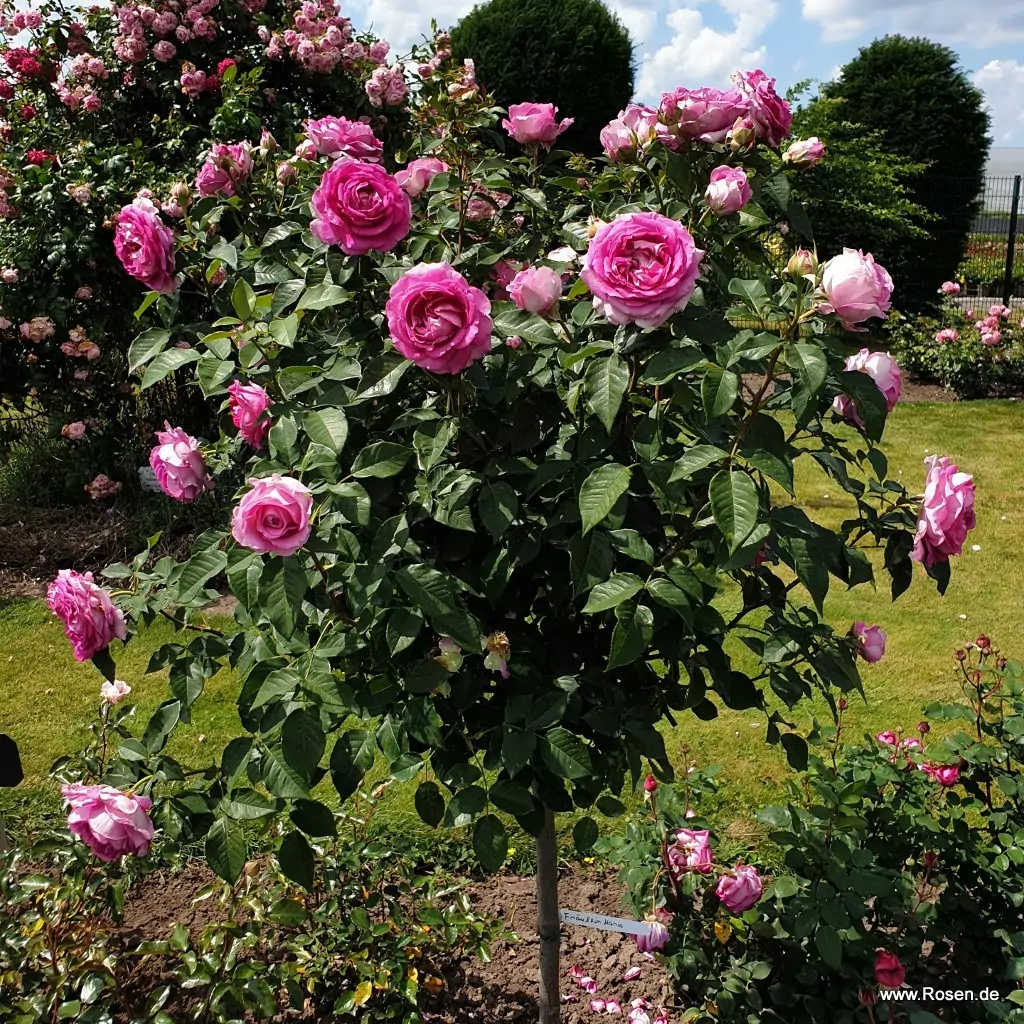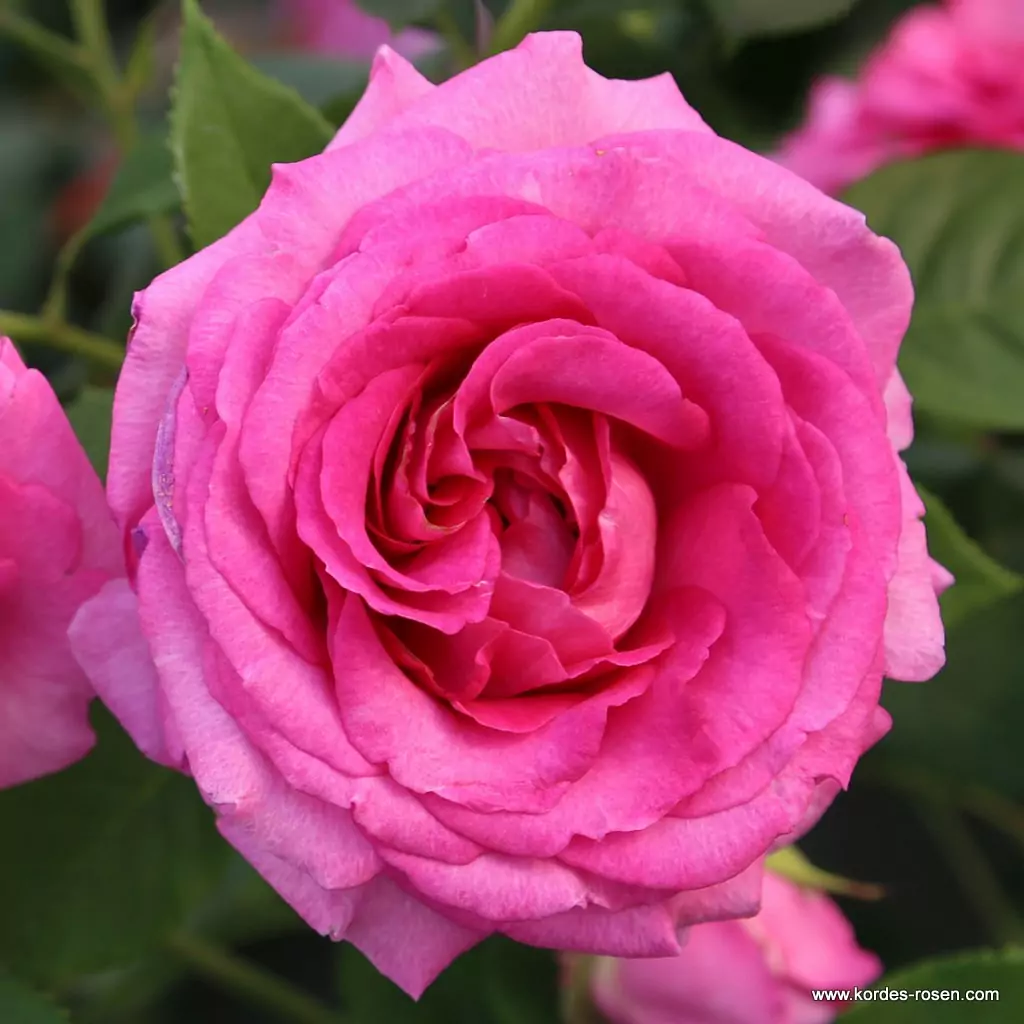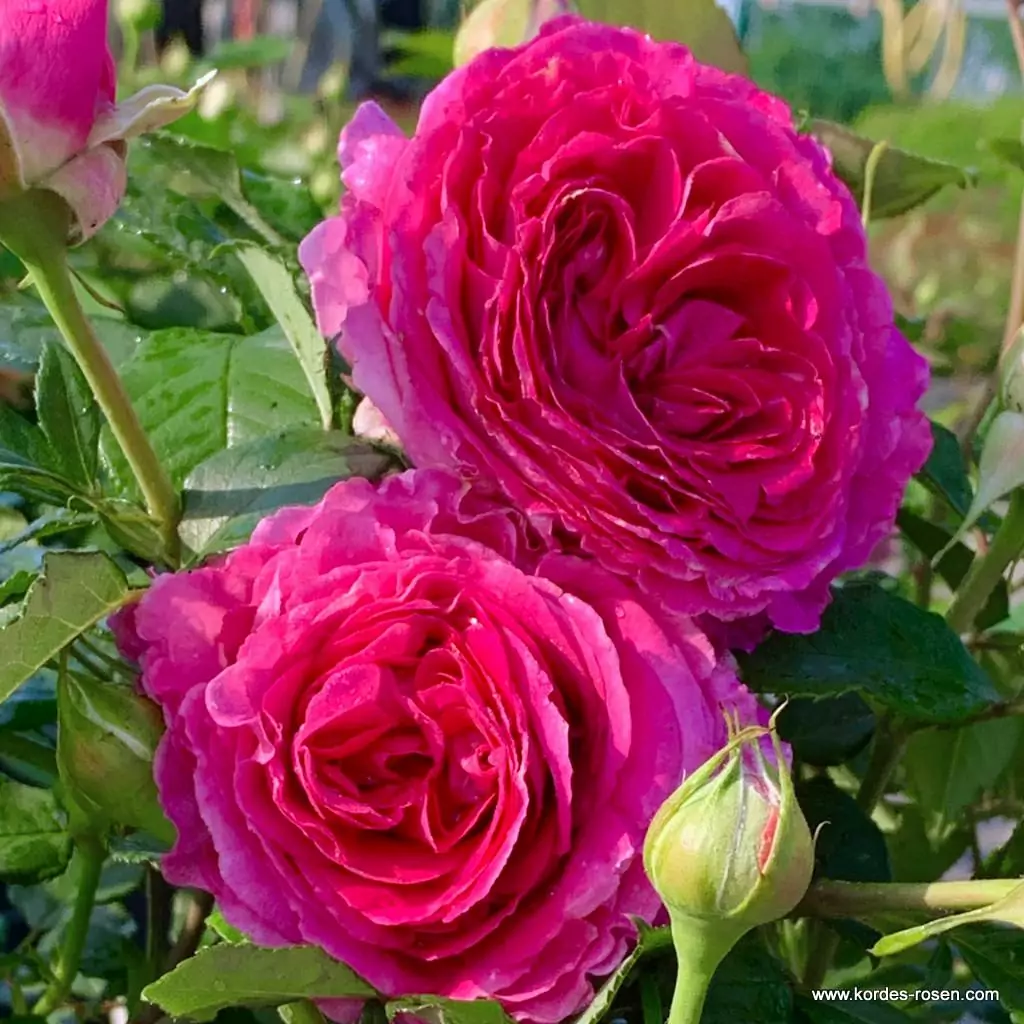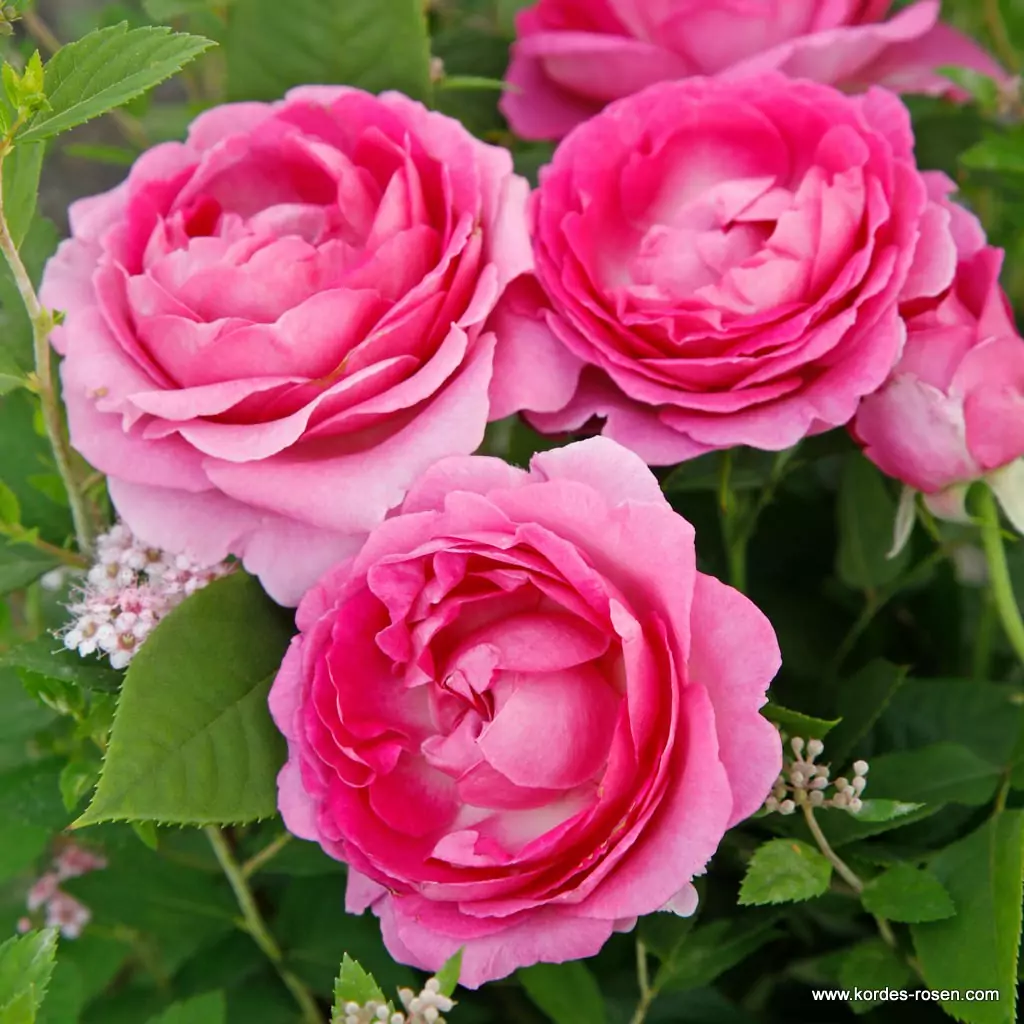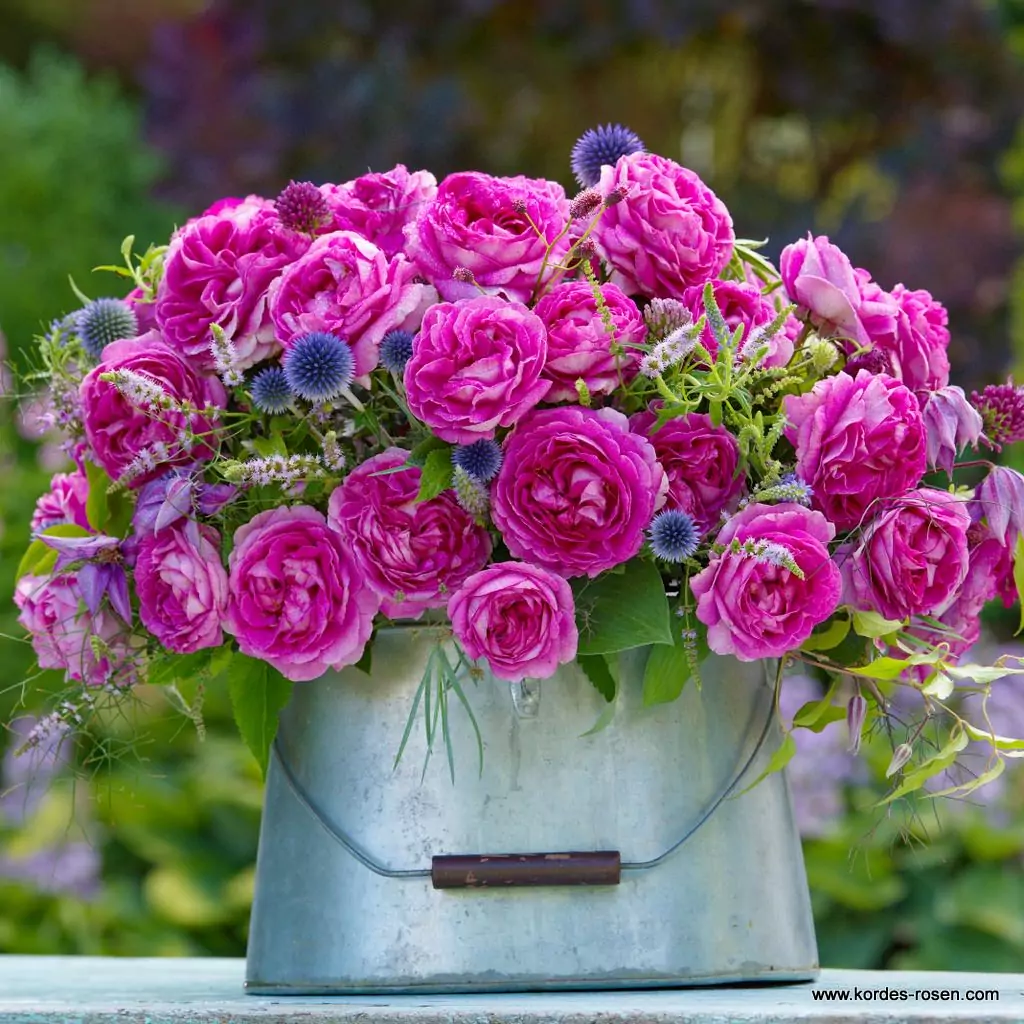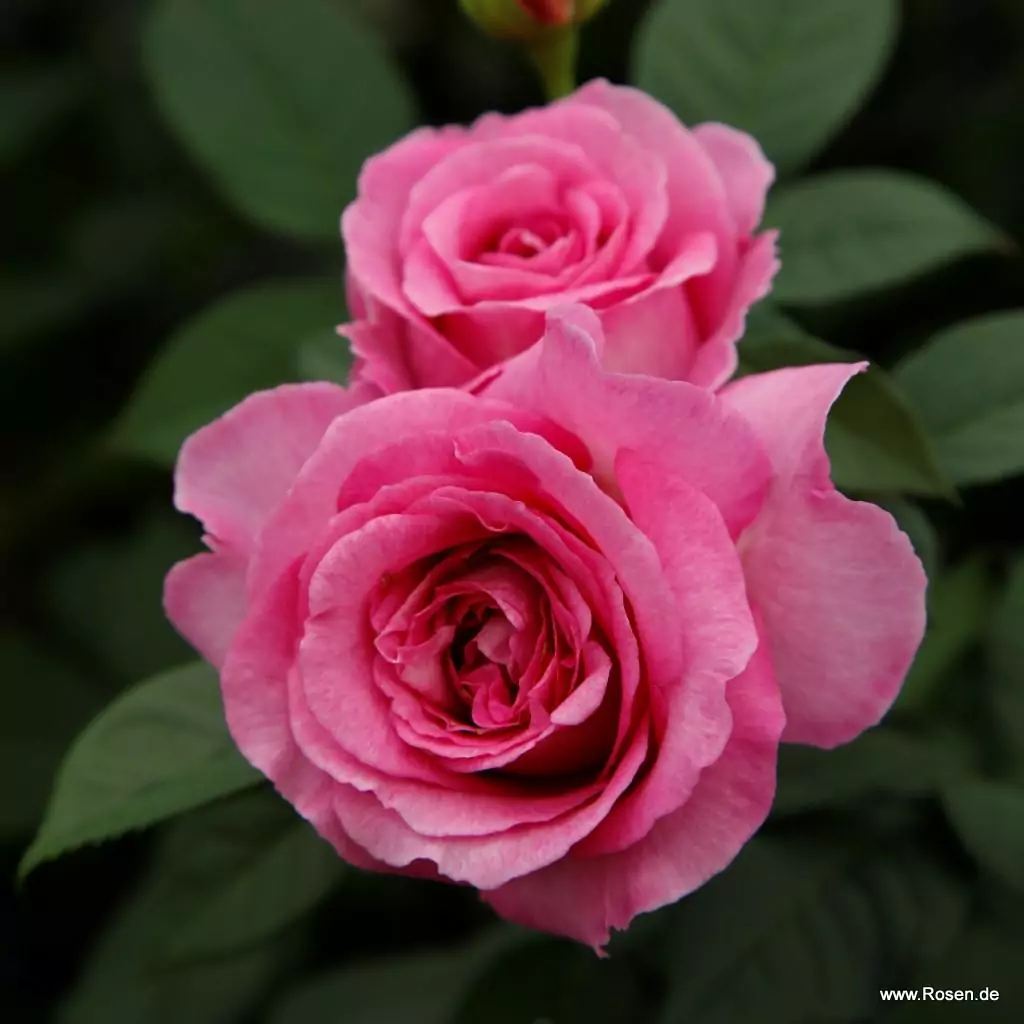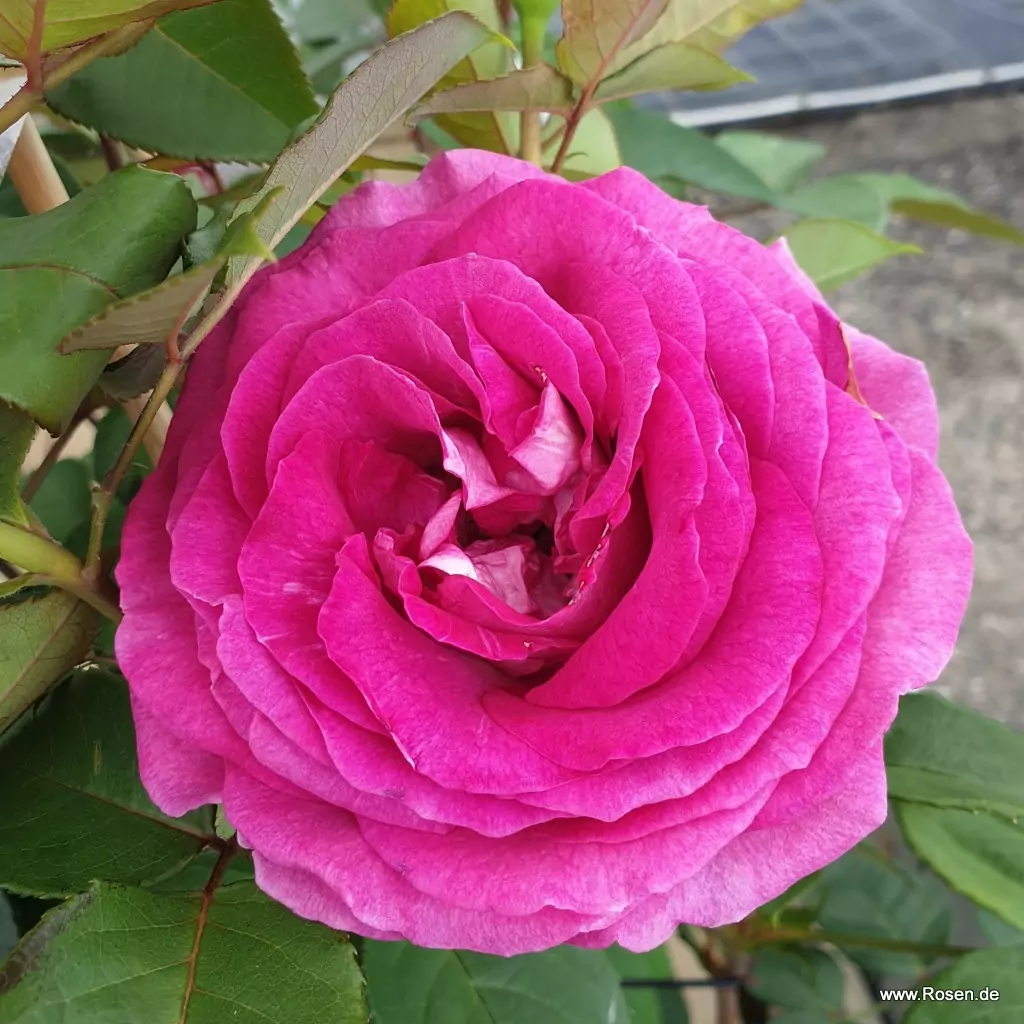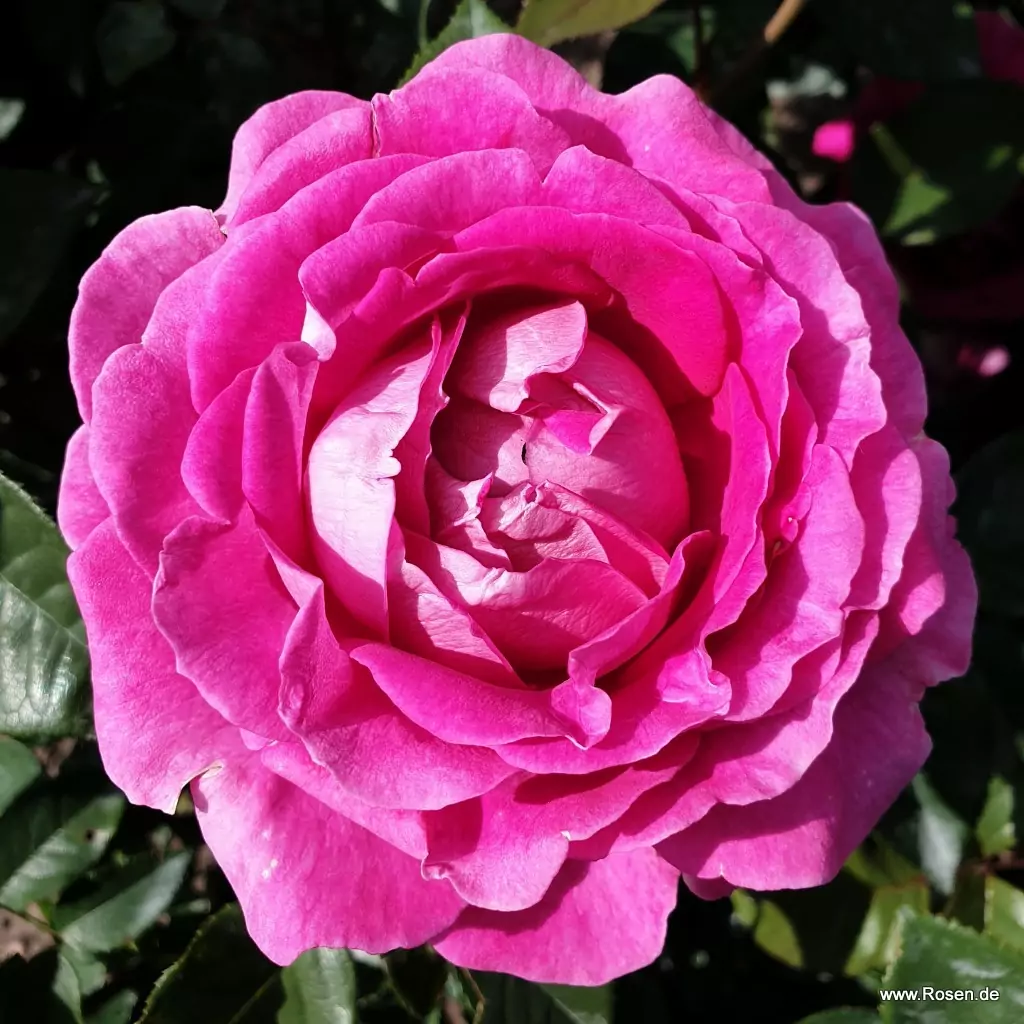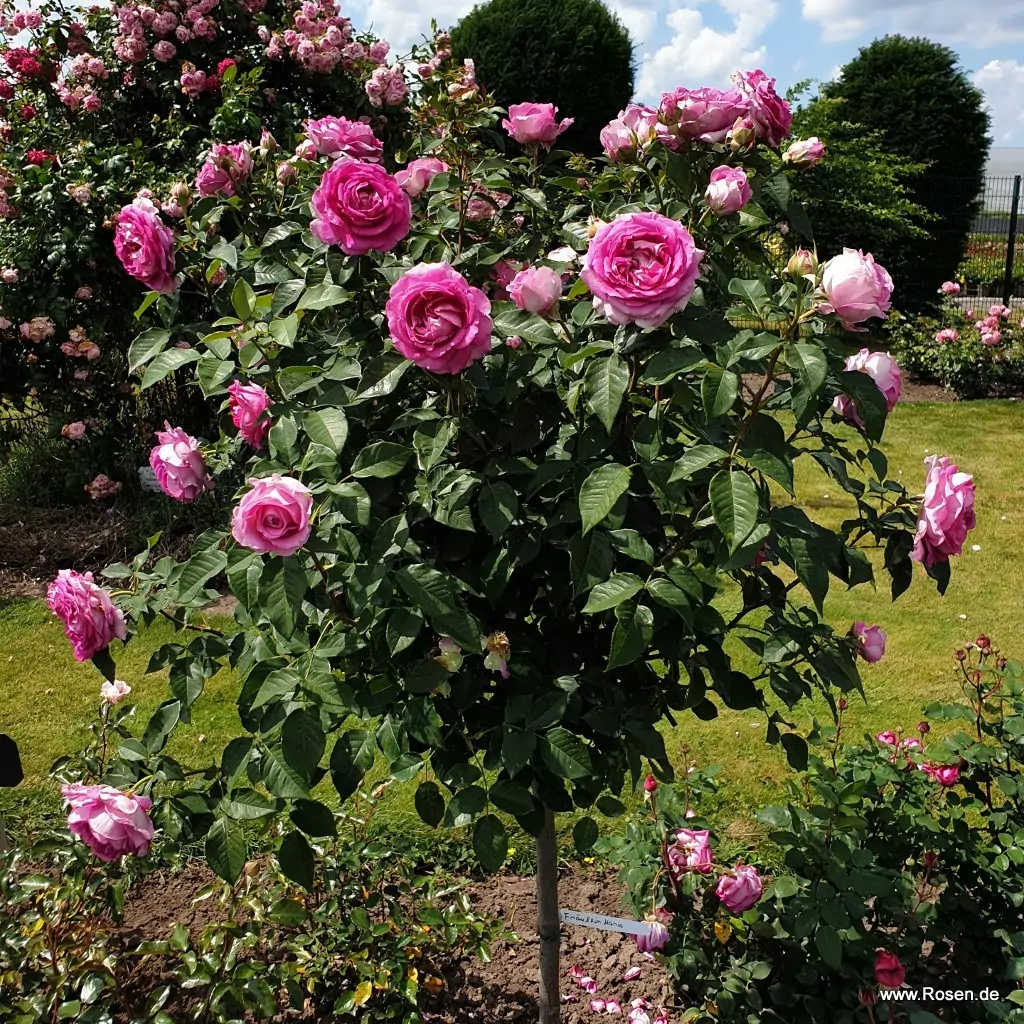 floribunda rose
Fräulein Maria

erect, upright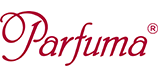 Bushy growing floribunda with a nostalgic anf intensly scented flower, combined with a good dieses resistance, it is catagorizes into our range of the PARFUMA® -collection. Named after Miss Maria of Jever, legendary and historic souvereign of the north german lands of Jever.


A sparkling note of fresh lemon characterizes the top note, which swops over into a creamy-soapy rose character. This you find combined with the smell of green apple and freshly cut gras. The core note presents also spicy aspects, which turn out during blossoming. Here you can find woody aspects that remind of Cedar wood, and – in the fully ripened flower – a deep spicy base note, which reminds of patchouli and lovage.

maximal intensity of fragrance: mainly in the morning, evening
Characteristics
| | |
| --- | --- |
| Fragrance | |
| Petal Count | |
| Winterhardy | |
| Black Spot | |
| Mildew | |
| Rust | |
plants per m²:

4 - 5

flowering period:

repeat blooming

award:

Award Winner - prizes in international rose competitions

diameter:

8 cm

, 10 cm

natural height:

70 cm

natural width:

50 cm

plant:

erect, upright

breeder:

W. Kordes' Söhne

location / use :

suitable for pots

year of introduction:

2019

collection:

Parfuma

note:

The details refer to our location, soil and climate conditions and may vary.
---
Keiner kommt an ihr vorbei ohne an ihr zu riechen… sie steht im zweiten Jahr und blüht und blüht. Ich überlege schon wo für eine zweite Platz ist…
Fräulein Maria duftet wunderbar. Die Blüte ist gefüllt und groß, oft aber zu schwer für den dünnen Stengel, sie beugt sich oft., sieht dann schlapp aus. Sie könnte gern auch länger als 4 Wochen blühen. Mit erneueter Blüte im gleichen Jahr tut sie sich schwer.
Eine wundervolle Rose, die uns mit ihrem Duft, ihrer Blühfreude und in ihrem 2. Jahr bei uns mit ihrem schönen gesunden Laub jeden Tag aufs Neue erfreut. Die Rosen haben sich prächtig entwickelt. Vielen Dank für ihre Rosenliebe Familie Kordes
Splendid!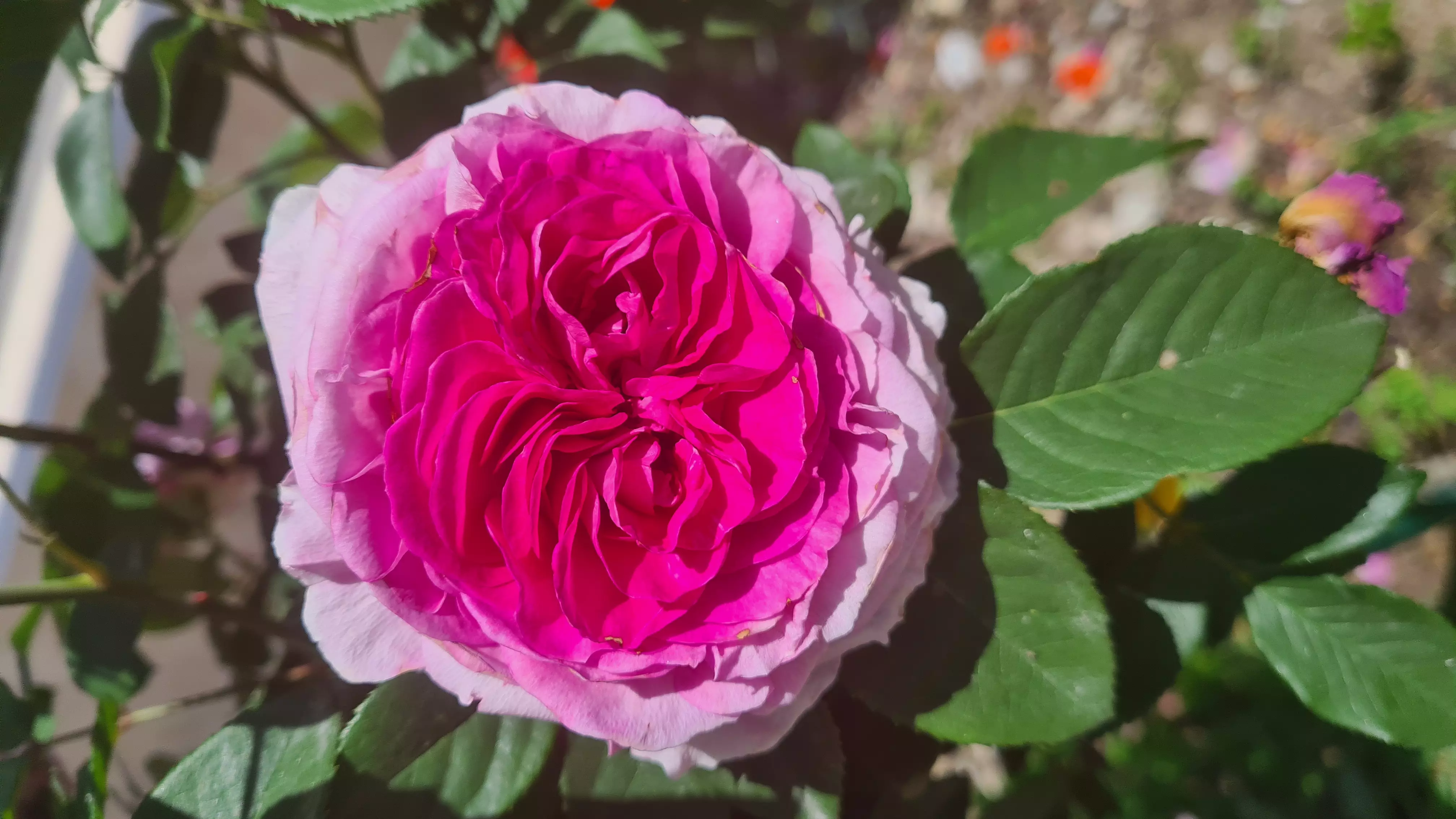 Fräulein Maria habe ich im Sommer gekauft für einen sehr großen Blumenkübel auf meiner Terrasse. Sie hatte bereits 5 Blüten die herrlich geduftet haben. Sie treibt fleißig weiter aus und das Blattwerk ist grün und gesund. Sicher nicht meine letzte Bestellung!
Der Duft ist betörenden von diesem Fräulein maria
Meine liebste Duftrose. So einen intensiven und herrlichen Duft habe ich bei einer Rose noch nie erlebt. Für mich das Prachtstück in meinem Garten.
Ich habe Fräulein Maria auch erst dieses Frühjahr in einen großen Topf auf der Terrasse eingepflanzt. Sie ist nicht nur sehr gut und gesund angekommen, sie riecht toll und treibt jetzt schon das 3 . Mal Knospen aus. Eine wunderbare Rose schon im 1. Jahr.
Meine Lieblingsrose,genannt "Mariechen"
Ich habe Fräulein Marie Ende Mai als 2-L-Pant-fix bestellt und Anfang Juni wurde sie hervorragend verpackt geliefert.Kein abgebrochener Trieb oder Blatt.Als Rosenanfänger beim Einpflanzen dachte ich noch, was ist die klein da werde ich wohl 1 Jahr warten müssen bis sie blüht. 14 Tage ging "Mariechen" in sich und dann legte sie los.Nach 4 Wochen war sie 60 cm hoch und hat 5 kräftige Knospen. Den Duft kann man jetzt schon leicht schnuppern.Jeder der an dieser Rose vorbei geht und sie begutachtet sagt: Was sieht diese Rose gesund und schön aus. Dank nochmal an Rosen Kordes aus dem Teutoburger Wald .
Fräulein Maria - 10 Tage nach der Pflanzung bereits soooo schön!
Fräulein Maria - 10 Tage nach der Pflanzung bereits soooo schön!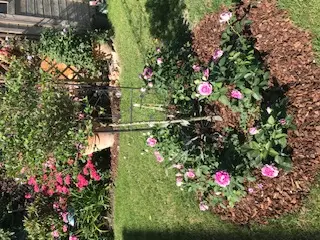 Vor nur zehn Tagen gepflanzt steht das neu angelegte Rundbeet mit fünf Containerrosen nun bereits in voller Blüte. Der Duft von "Fräulein Maria" ist ganz wunderbar. Bin wieder mal rundum zufrieden mit Qualität und Lieferung von Kordes. Liebe Grüße aus dem Rhein-Neckar-Kreis!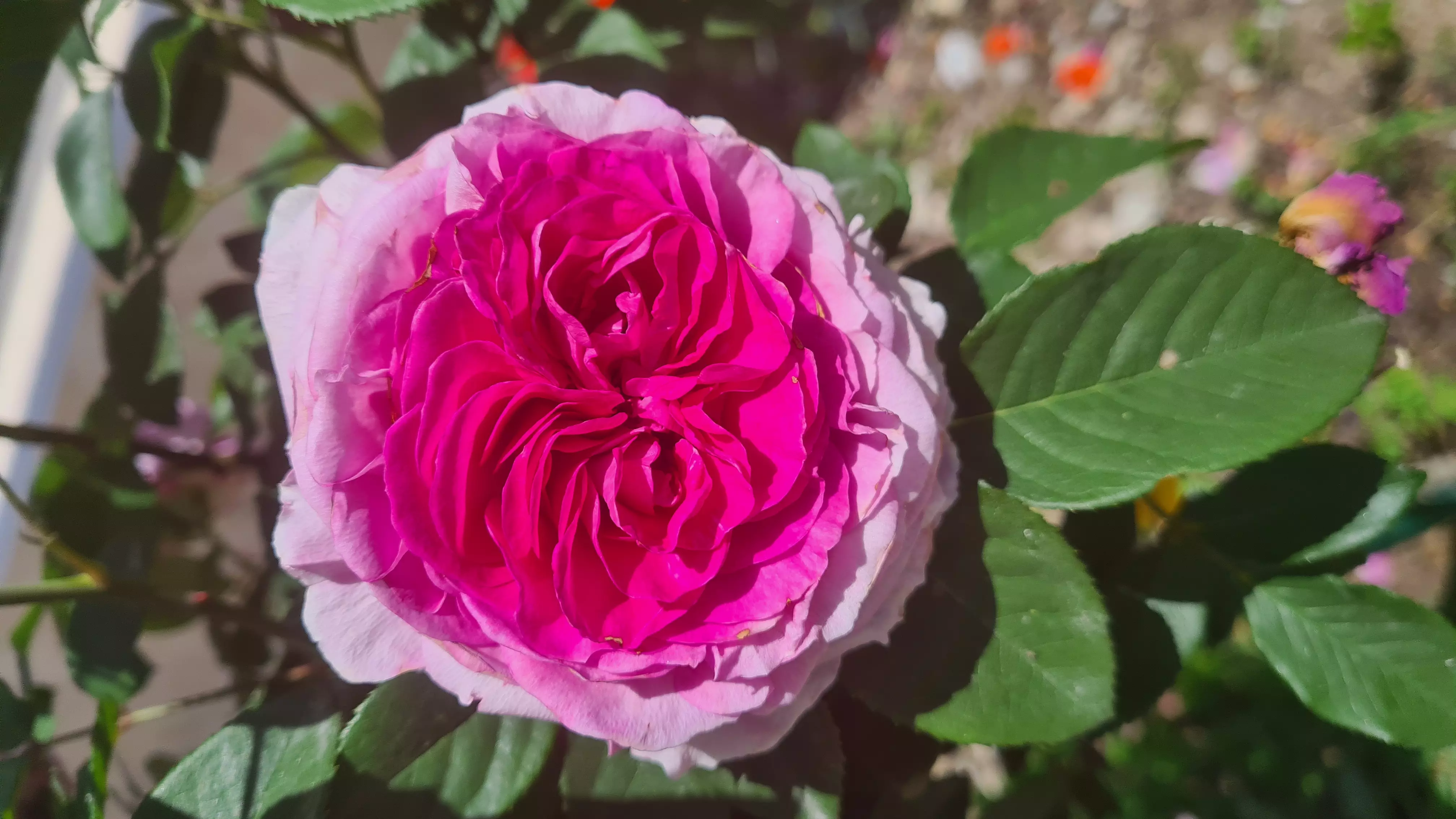 Splendid!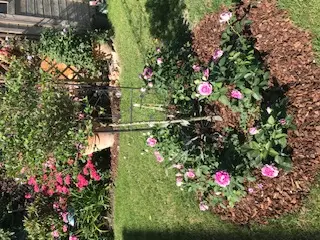 Fräulein Maria - 10 Tage nach der Pflanzung bereits soooo schön!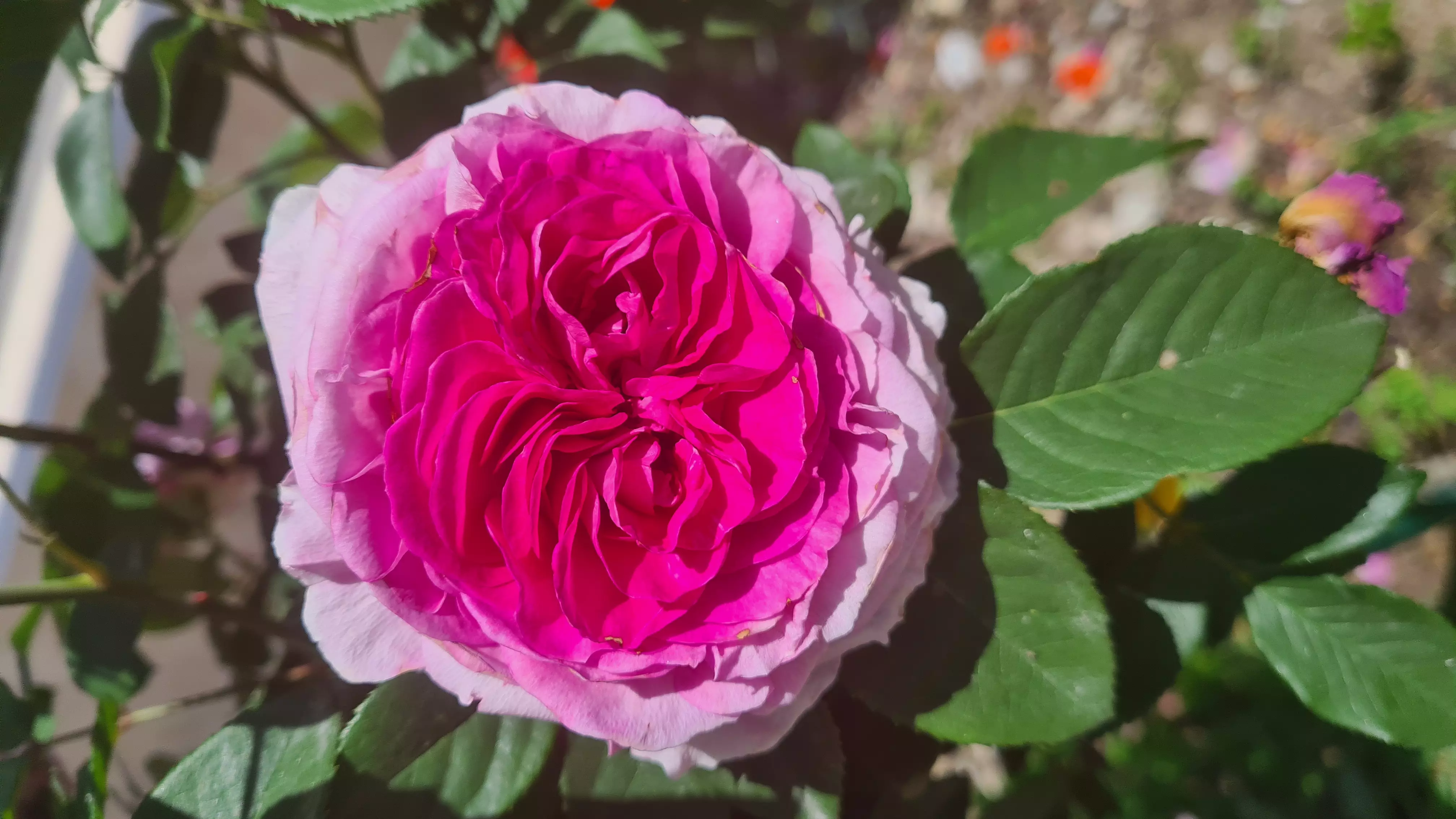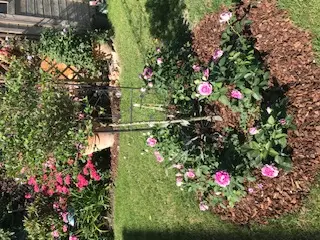 220px
floribunda rose
Gräfin Elke zu Rantzau
Bushy but upright growing and scented floribunda, the buds are double flowered and growing in small clusters. the disease resistance is especially strong against black spot, therefore it is a good addition to the Parfuma®-collection. Named to honor the Countess Elke of Rantzau who passed away in 2015 in the castle of Breitenburg, and founder of the golf club of Breitenburg. The scent starts tenderly. It turns out to be surprisingly deep and strong in its character, which develops step by step. In the top and heart note you can find refreshing notes of creamy-fruity apricot and apple. Whereas in the developing blossom, there is a base note consistent of an aromatic-woody tone. Myrrh, earthy and spicy aspects dominate here in a pleasant and intense way. Patchouli notes in the fond complete the harmonic ensemble. maximal intensity of fragrance: morning, mid day, evening