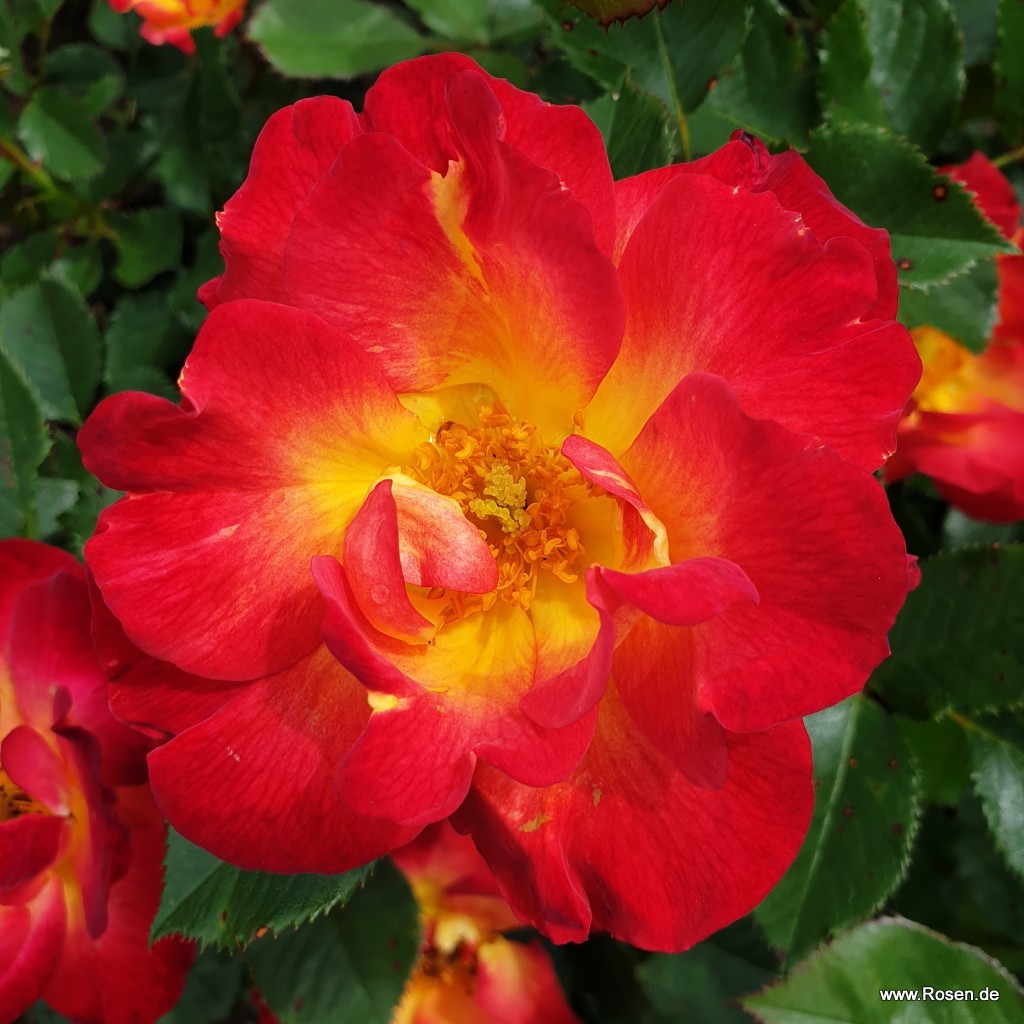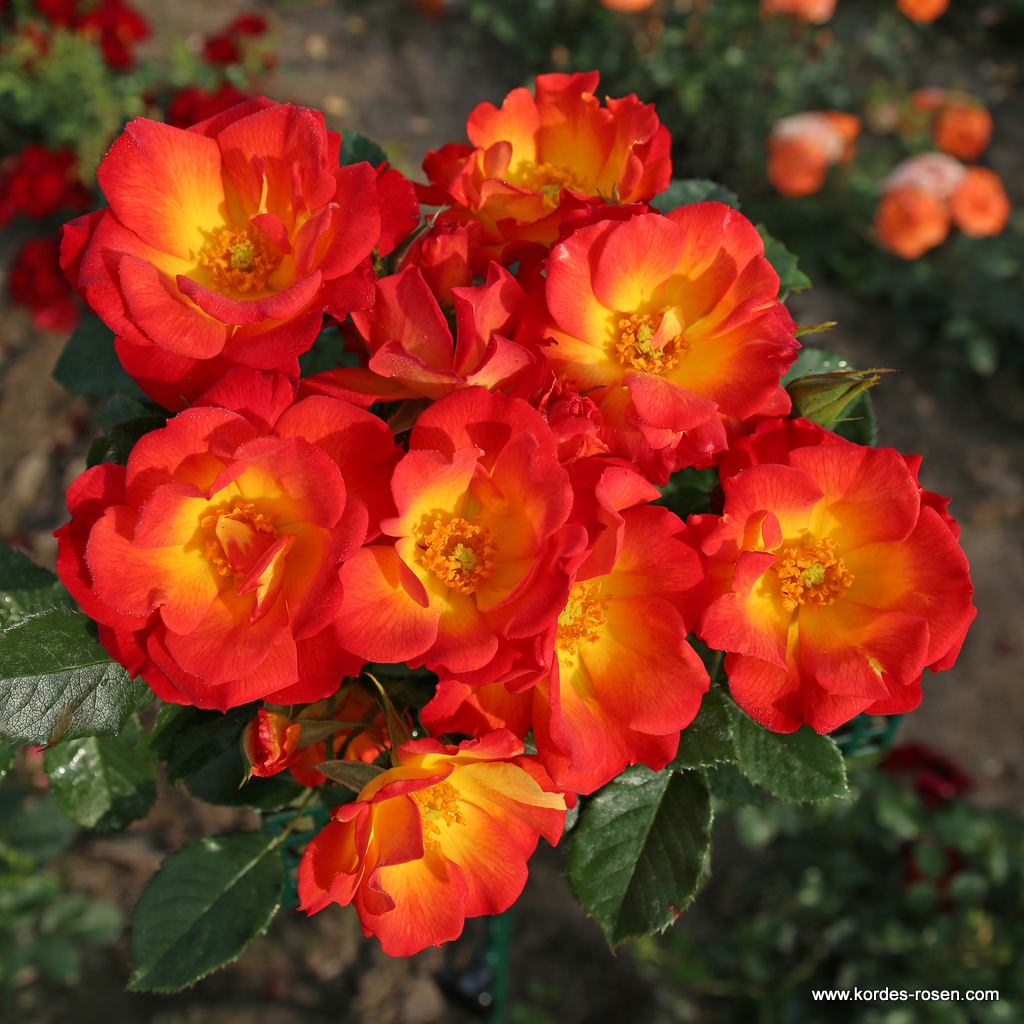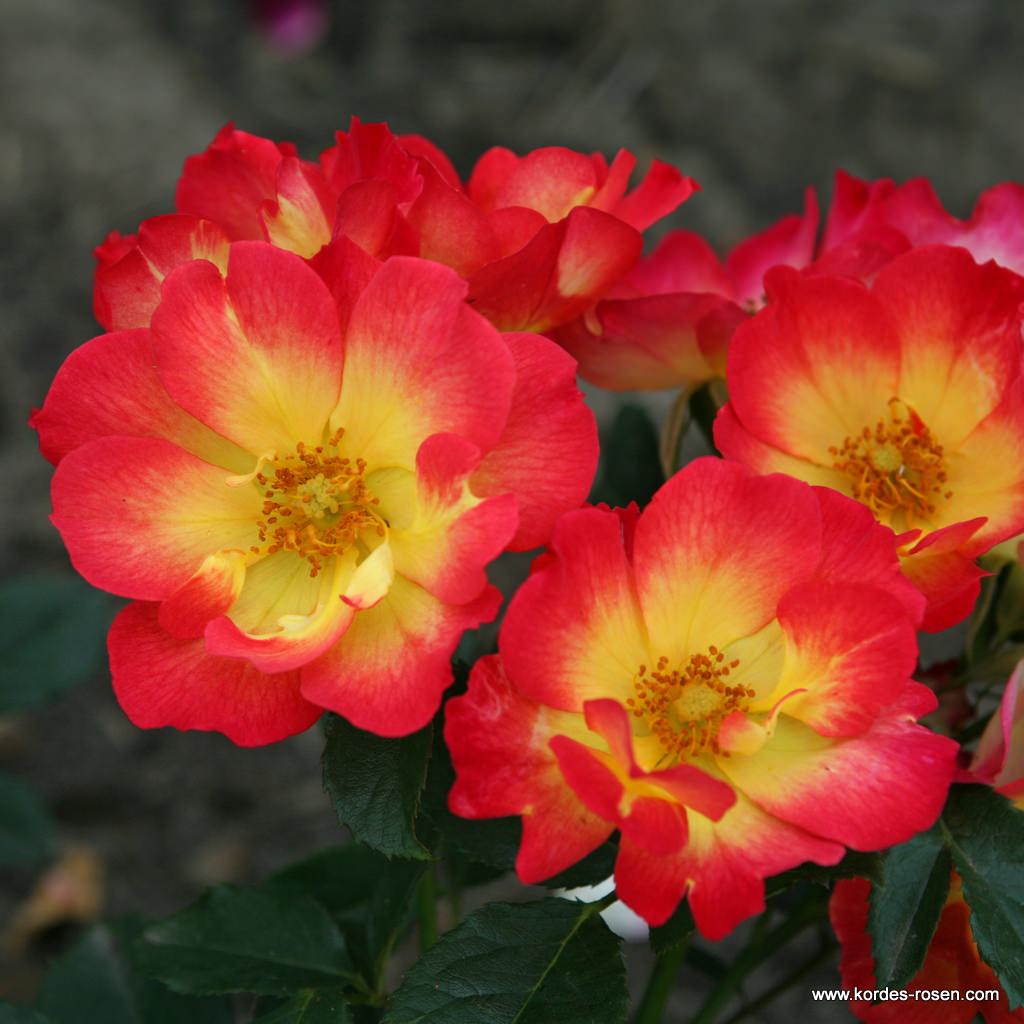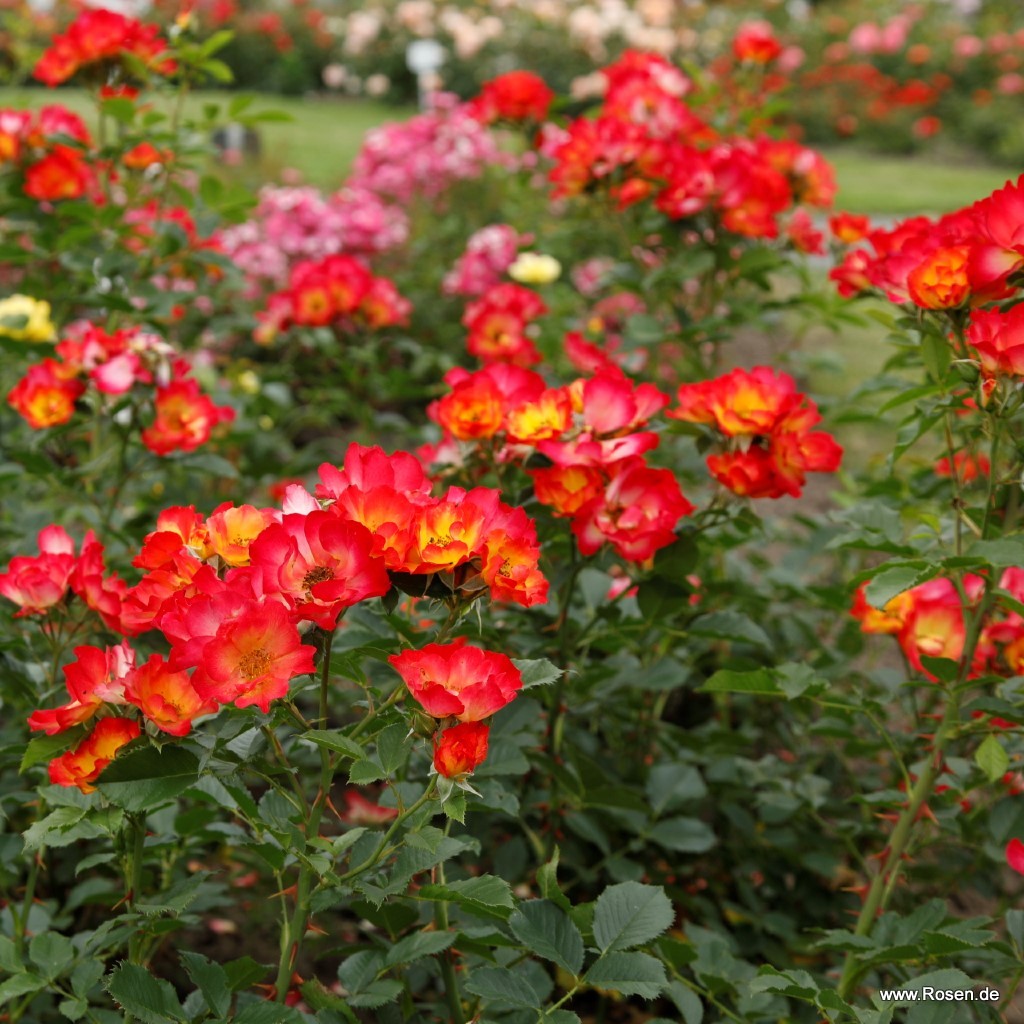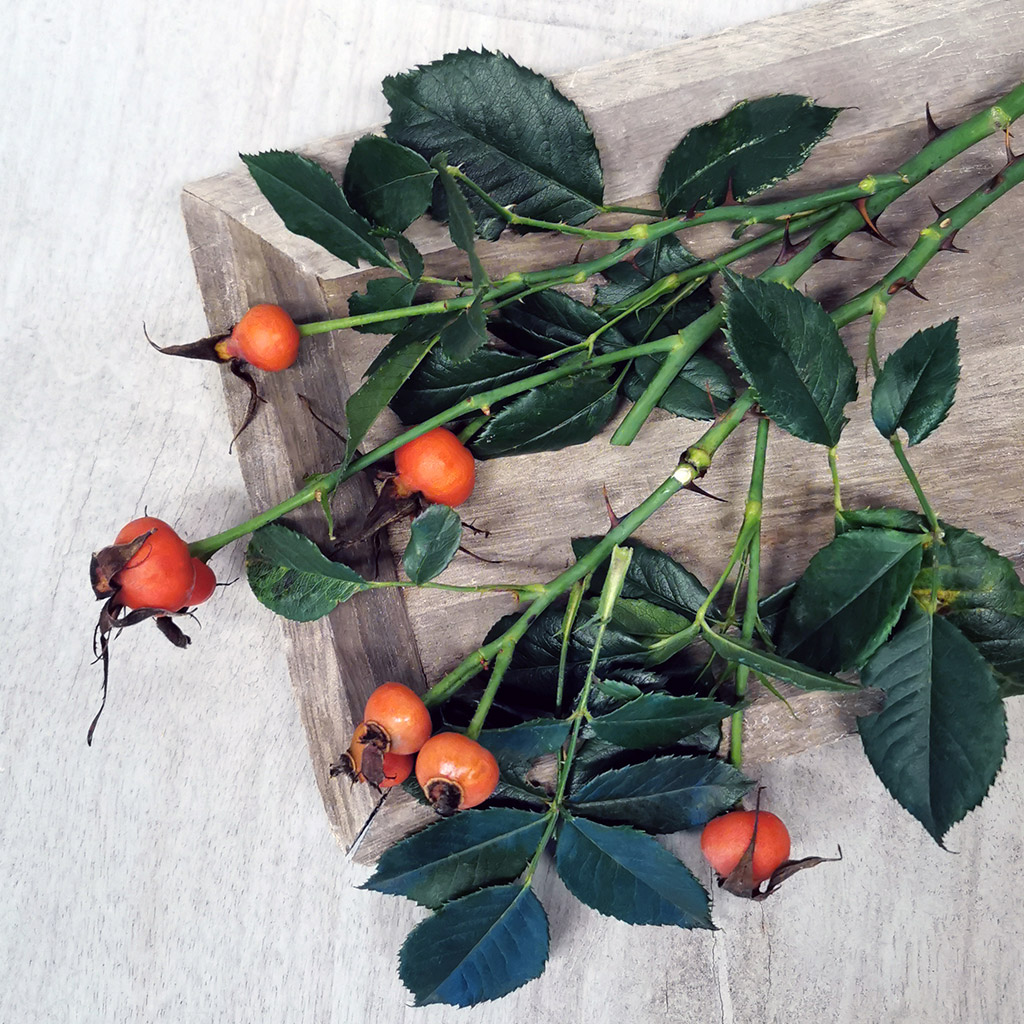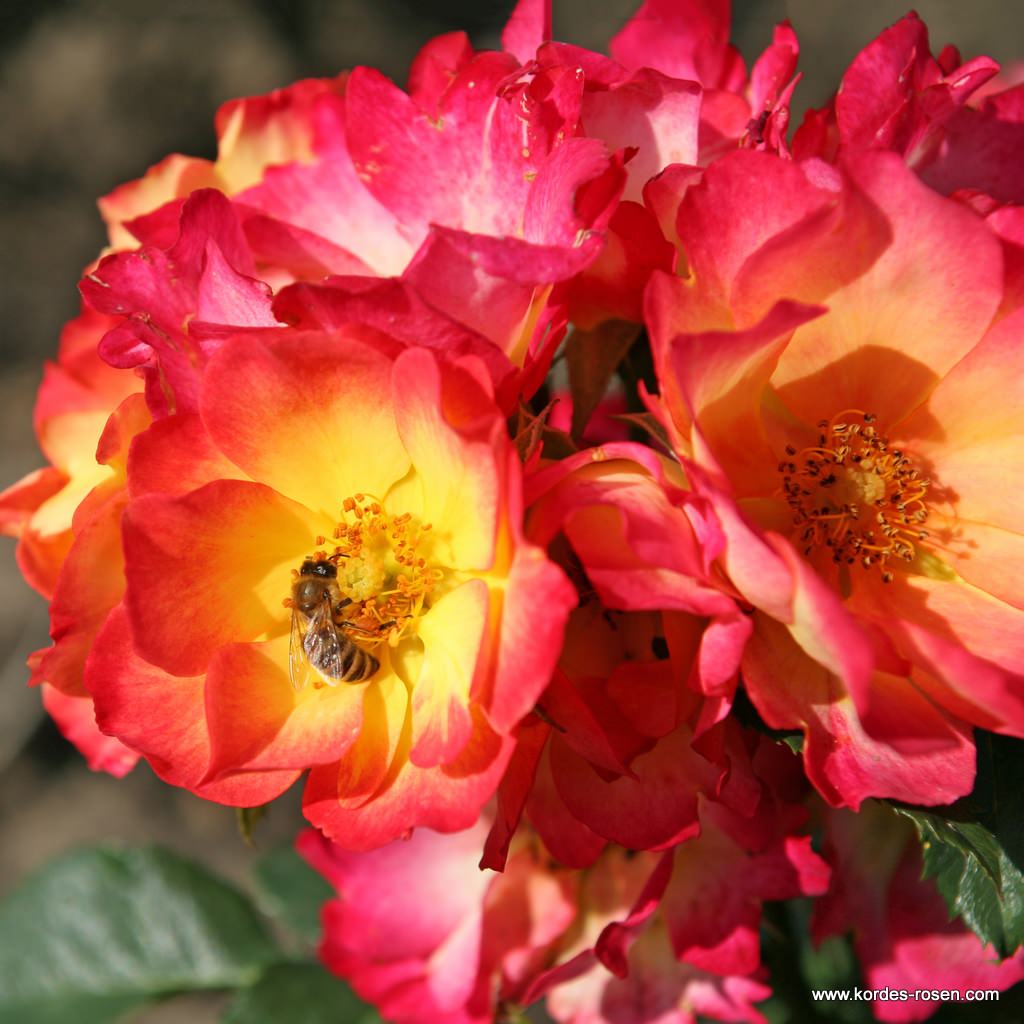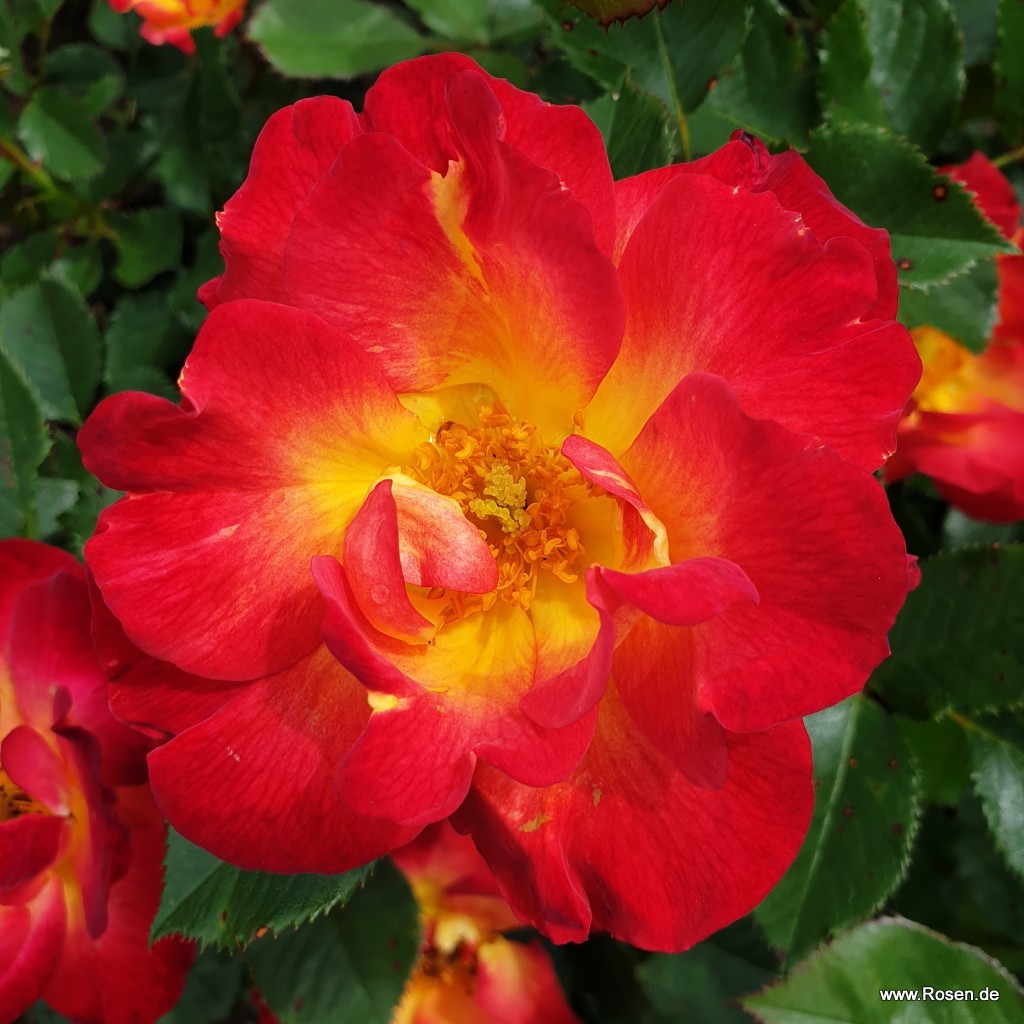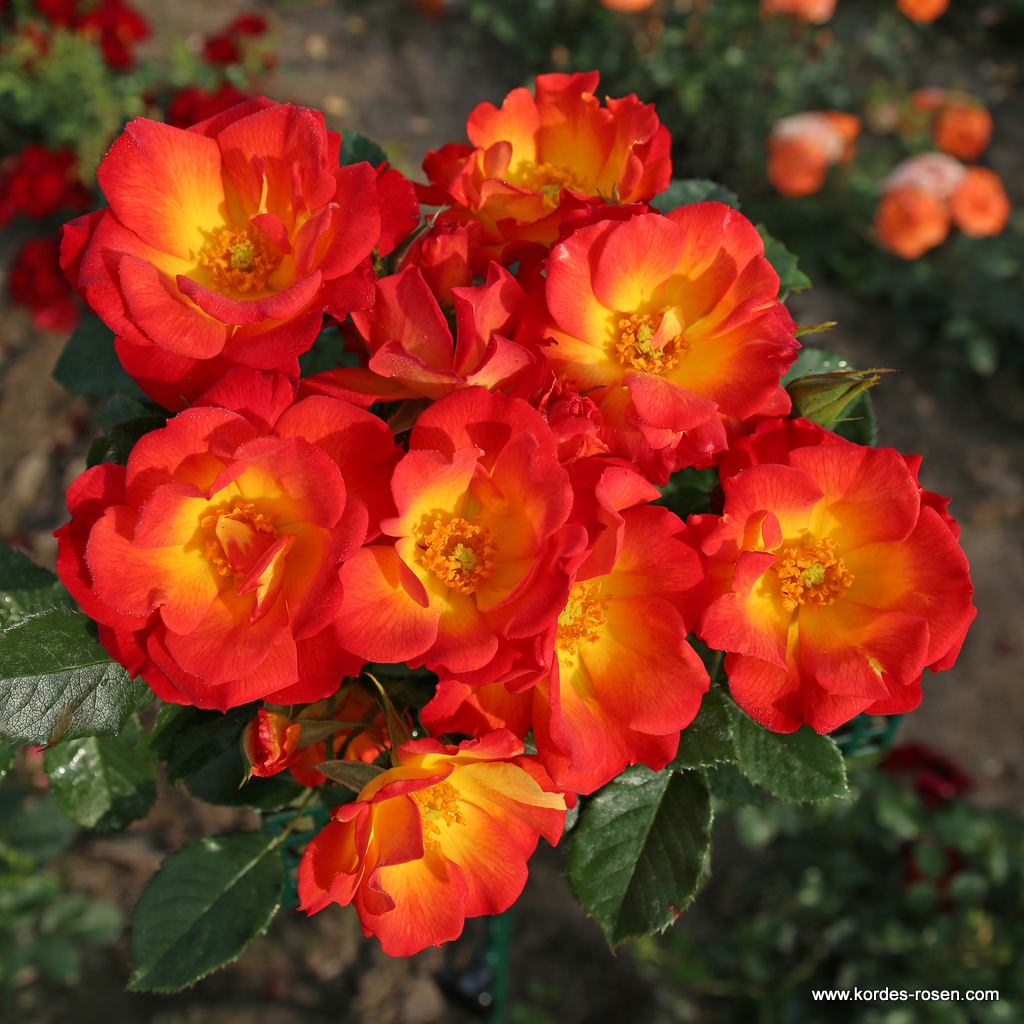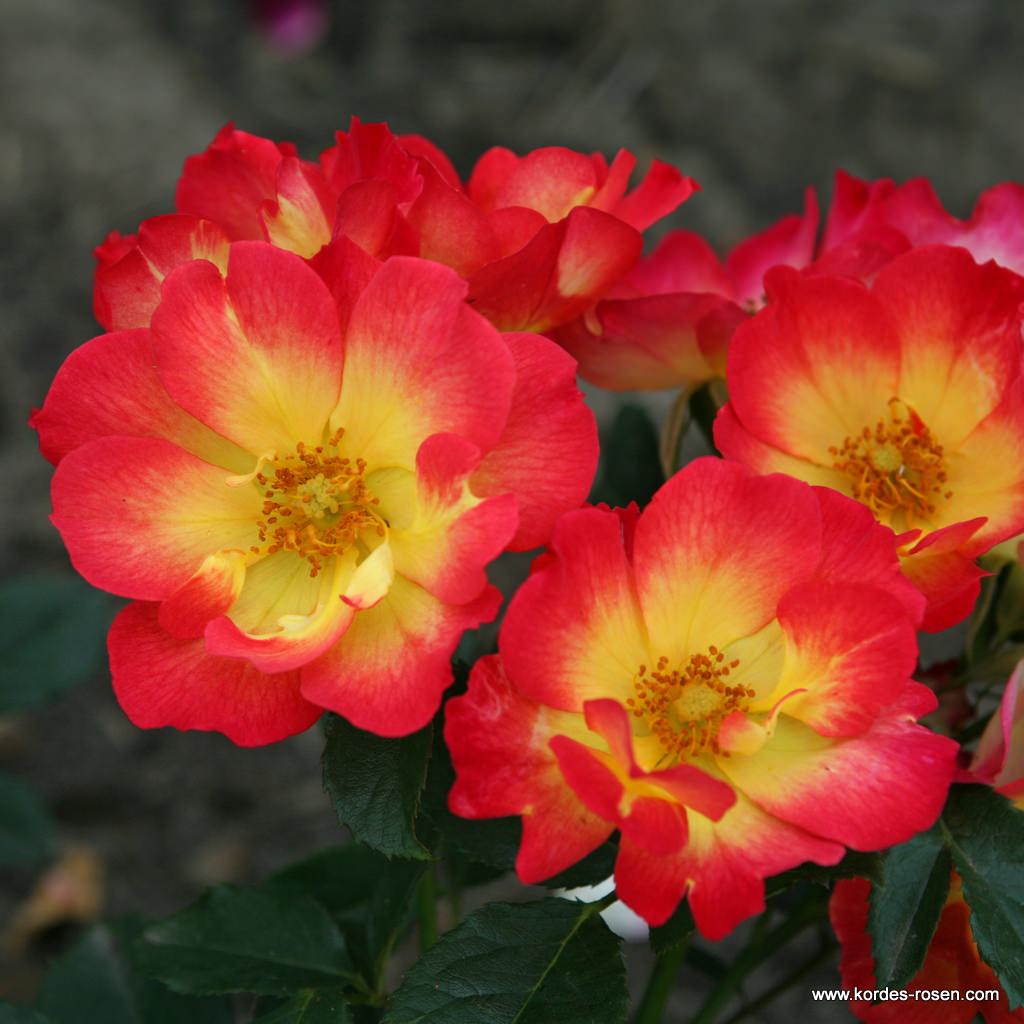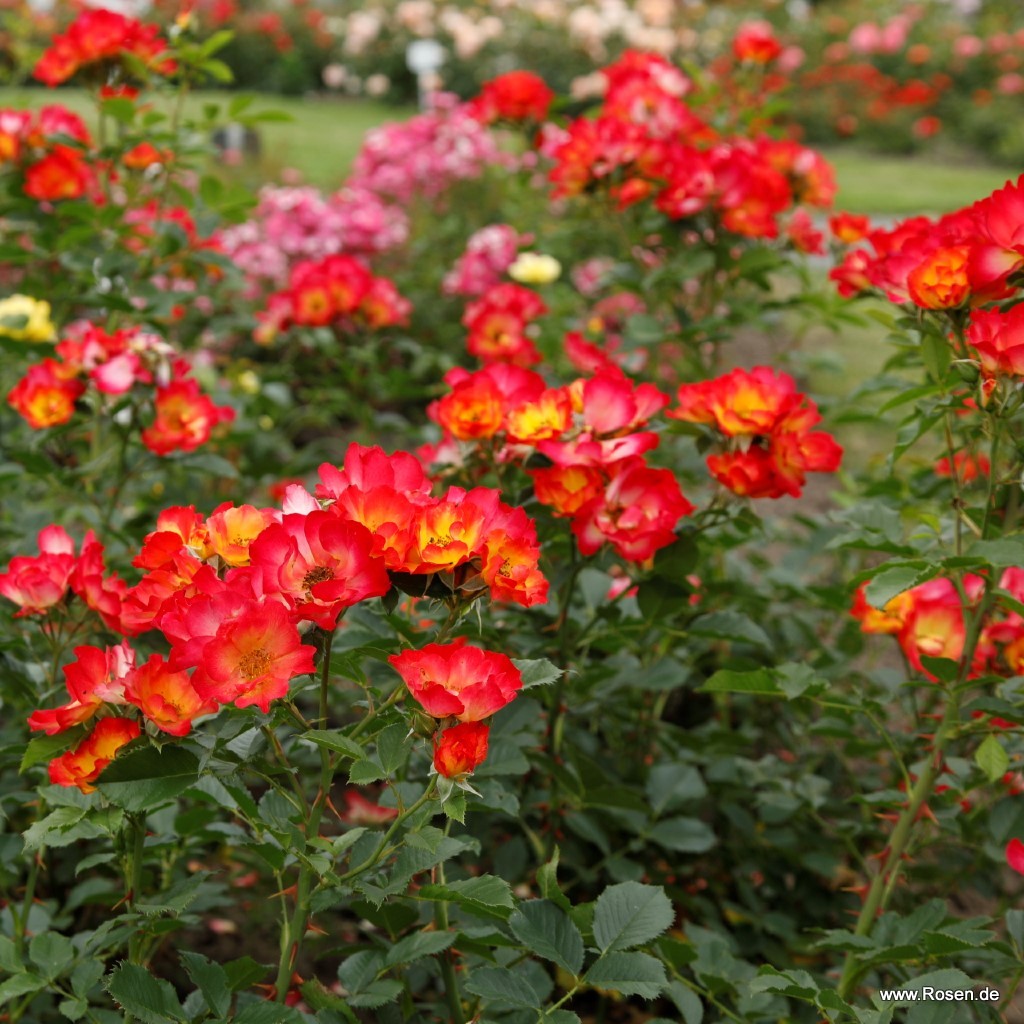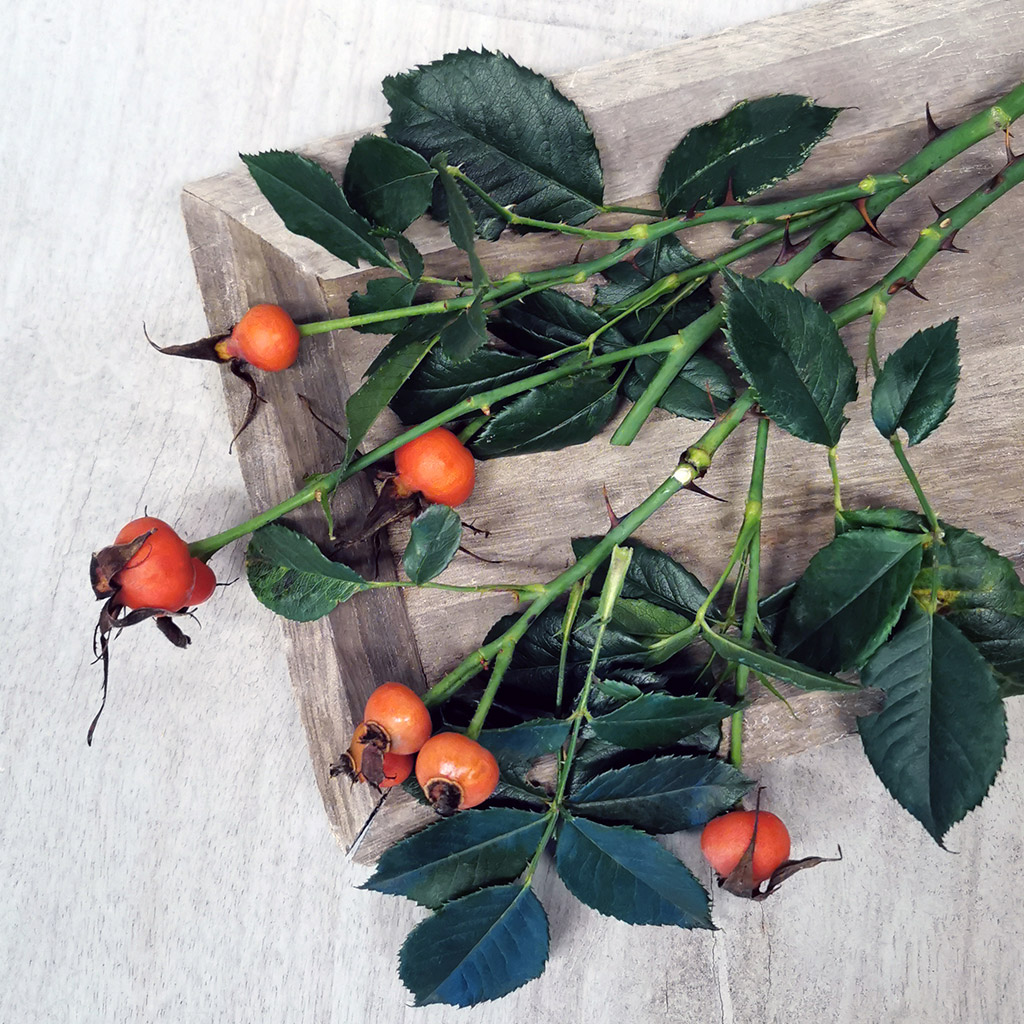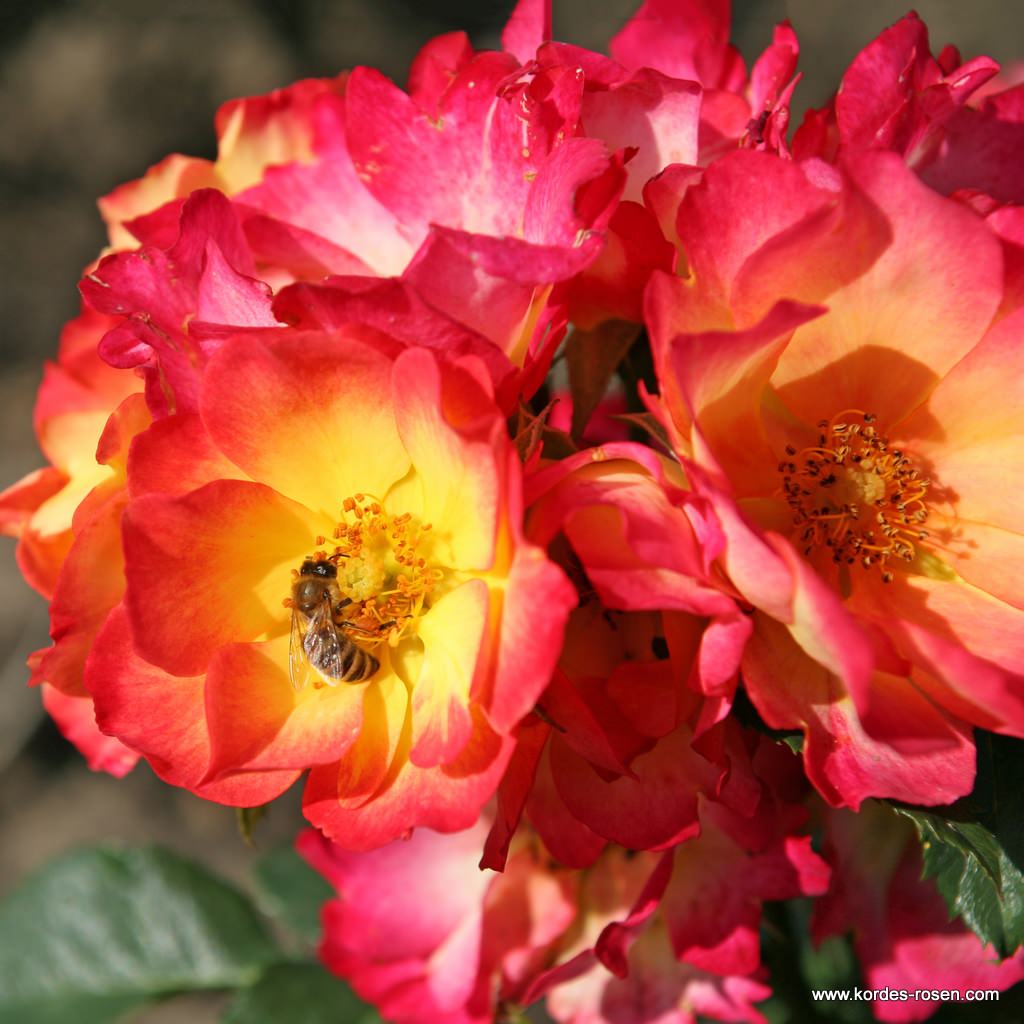 Floribunda/Shrublet
Summer of Love®
yellow with cherry red edges

erect, upright

Shrublet with bushy-erect growth habit, nearly single, bicolored flowers and high resistance to diseases. Member of NECTARGARDEN collection for natural gardening.
Characteristics
| | |
| --- | --- |
| Fragrance | |
| Petal Count | |
| Winter-hardiness | |
| Black Spot | |
| Mildew | |
| Rust | |
plants per m²:

4 - 5

flowering period:

repeat blooming

award:

ADR - label for the most beautiful and disease resistant roses

diameter:

5 cm

, 6 cm

natural height:

80 cm

natural width:

50 cm

plant:

erect, upright

resistance to diseases:

high

breeder:

W. Kordes' Söhne

location / use :

develop rose hips

, heat resistant

, honeybee pasture

year of introduction:

2017

collection:
Kordes' Klima-Rosen®
note:

The details refer to our location, soil and climate conditions and may vary.
---
Ich habe die Rose im vergangenen Jahr wurzelnackt gekauft. Sie hatte schon im Pflanzjahr schön geblüht. In diesem Jahr hat sie kräftig getrieben und fing schon früher als meine anderen Rosensorten an zu blühen. Die Blüte ist zunächst rot-gelb und nimmt während sie verblüht einen dunkleren Farbton an. Eine tolle Rose mit gesundem Laub.
Eine wunderbare Rose. Sie steht auf der Terrasse, Regen und Hitze machen ihr nichts aus. Sie blüht und gedeiht und überstrahlt mit Ihrer Farbe alles ringsherum.
Meine Lieblingsrose wegen der Farbe
Meine Lieblingsrose wegen der Farbe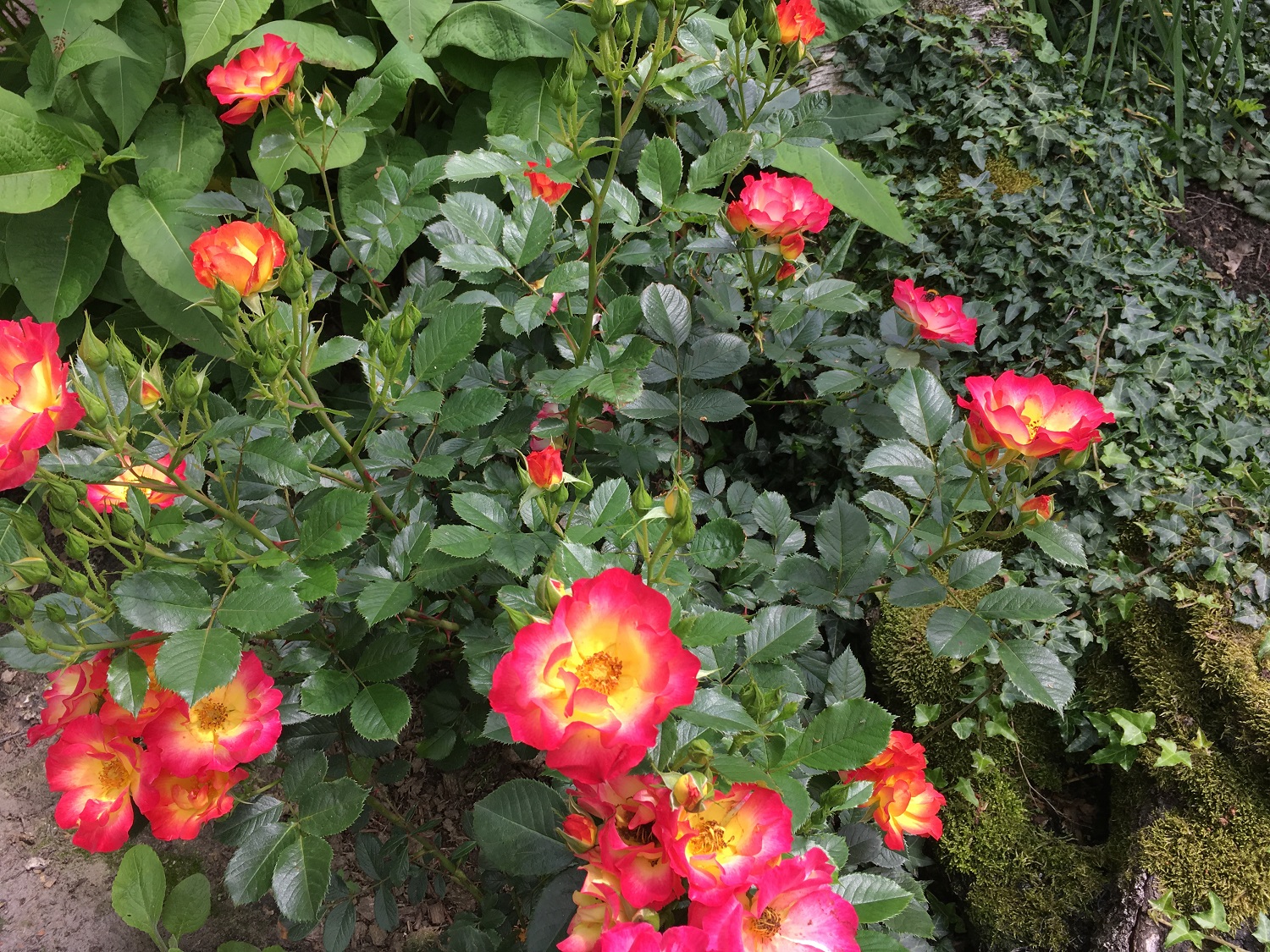 In ersten Jahr schon geblüht und im zweiten Jahr sehr gut verzweigt und viele viele Blüten.
Bestelle ich im Herbst wieder !!!
Superbe rosier de qualité supérieure. 2 ème année. Floribondité exceptionnelle en pot sur la terrasse. Couleurs superbes, Durée des fleurs extraordinaire.
Dieses Jahr erst vor ein paar Wochen gesetzt, hatte schon erste Blüten und ist super gesund. Ich und die Bienchen freuen sich über die tollen Blüten. Noch ist sie klein aber fleißig am wachsen. Ich freu mich schon auf´s nächste Jahr.