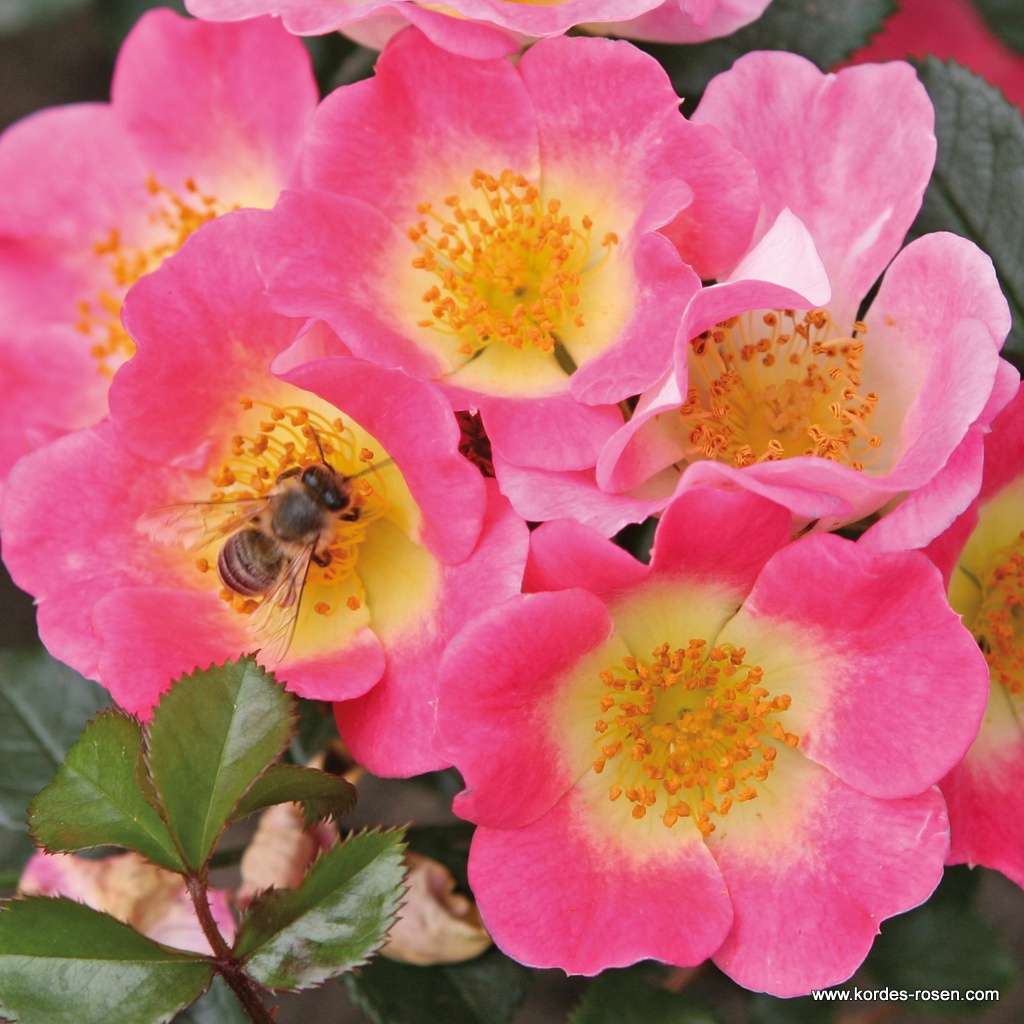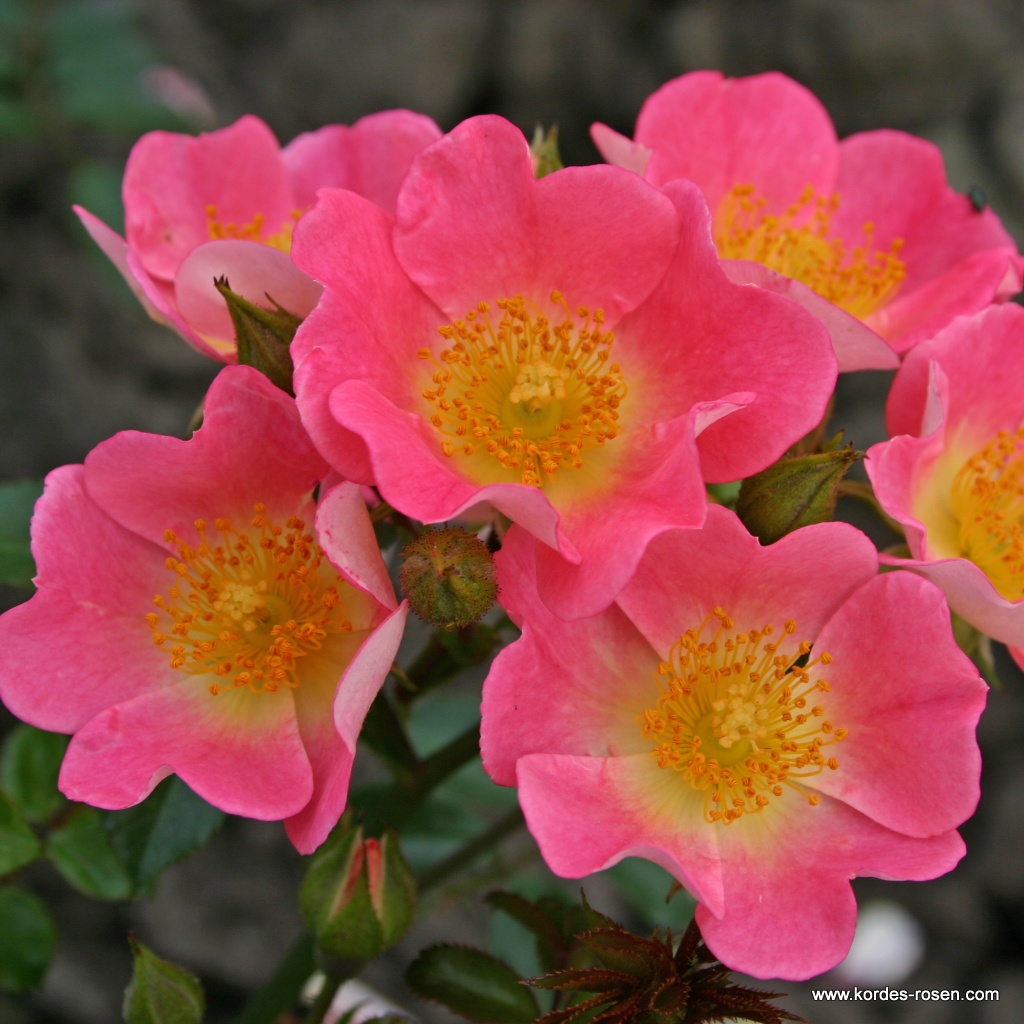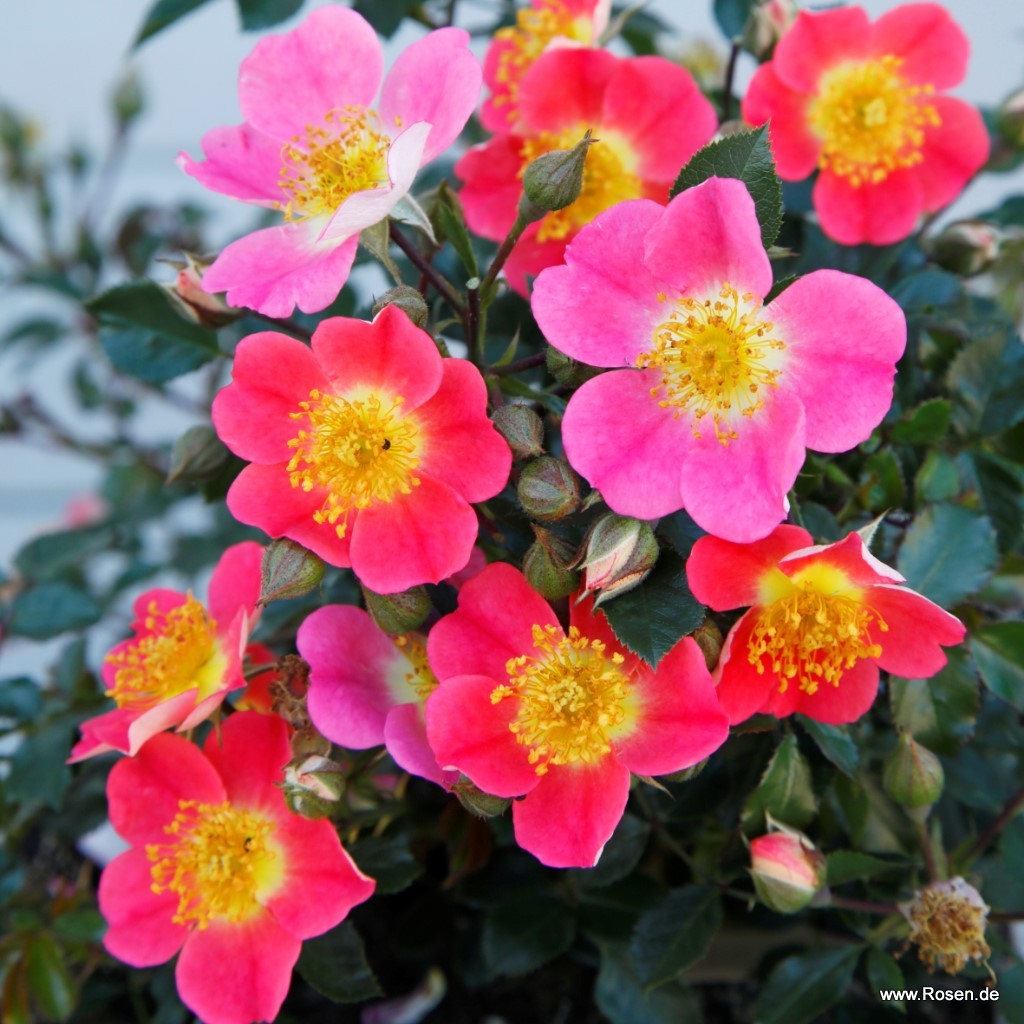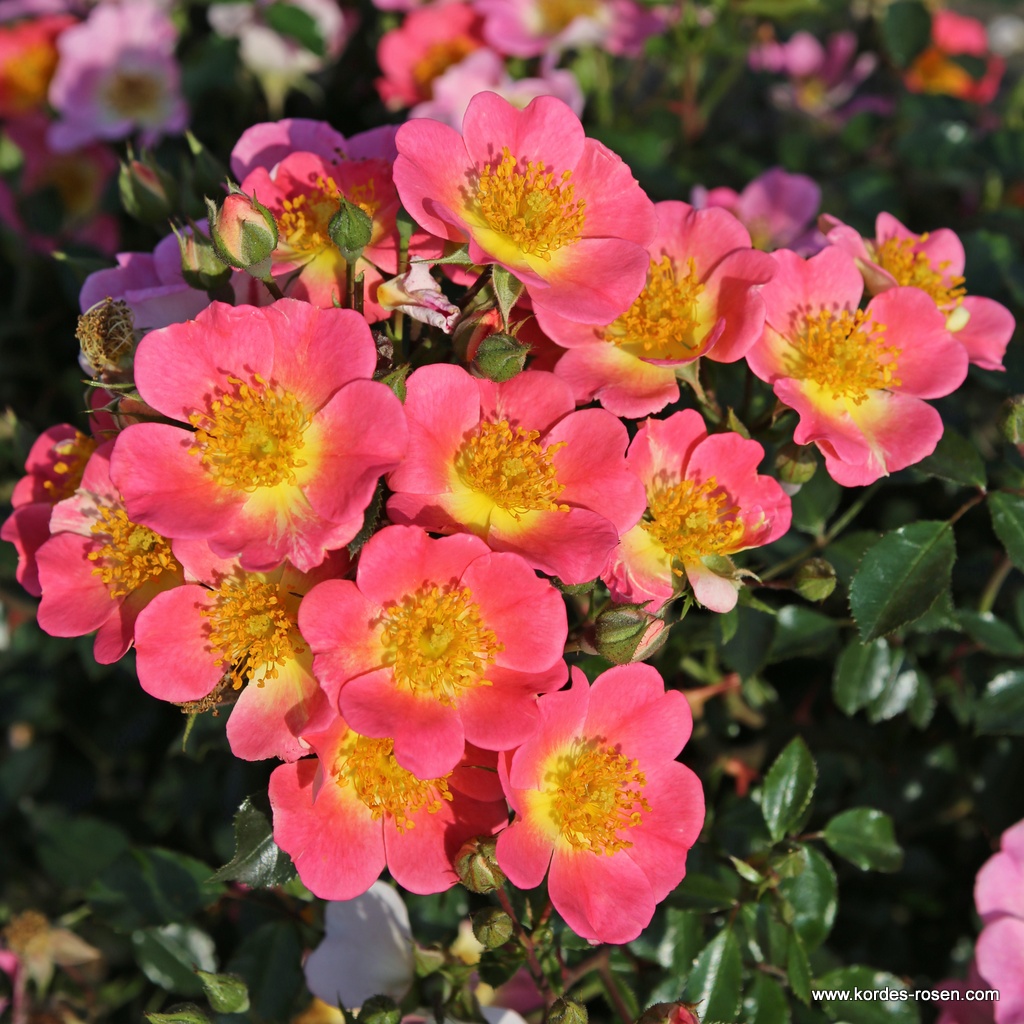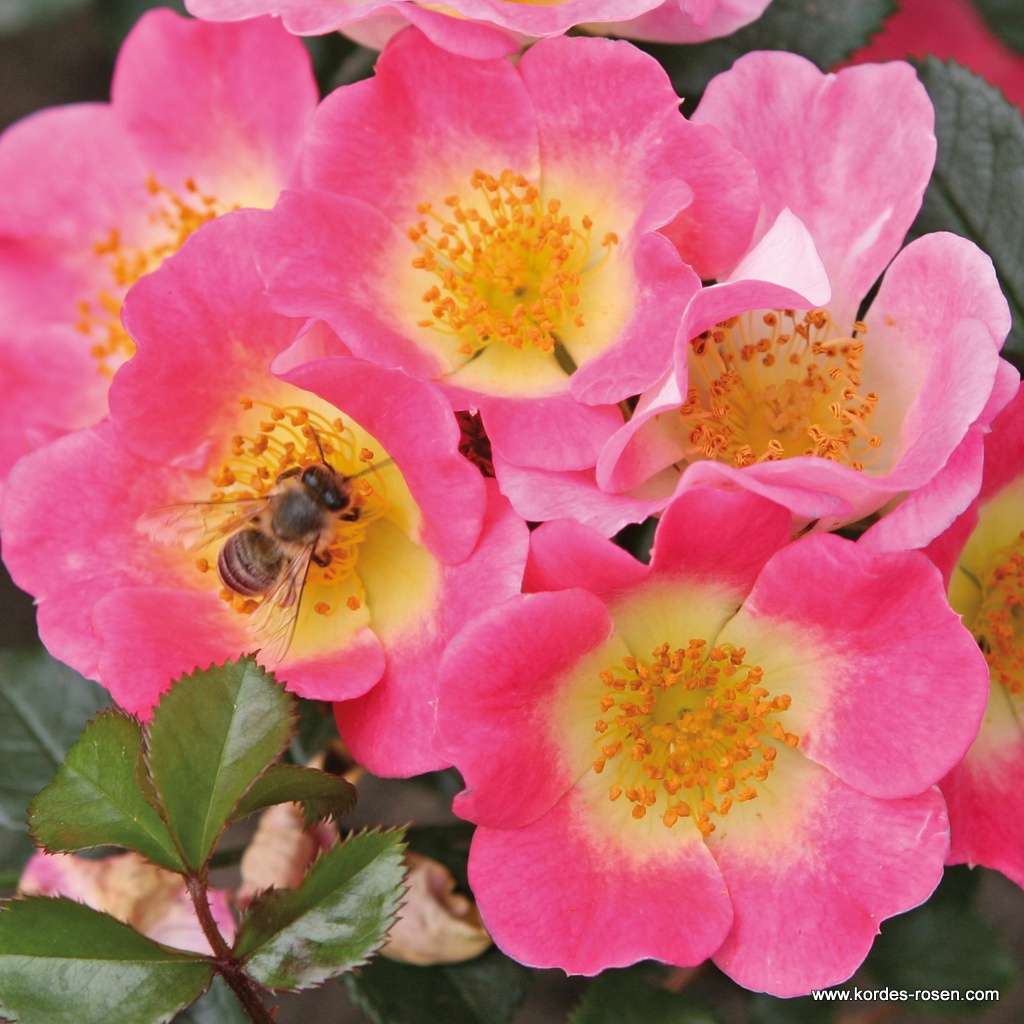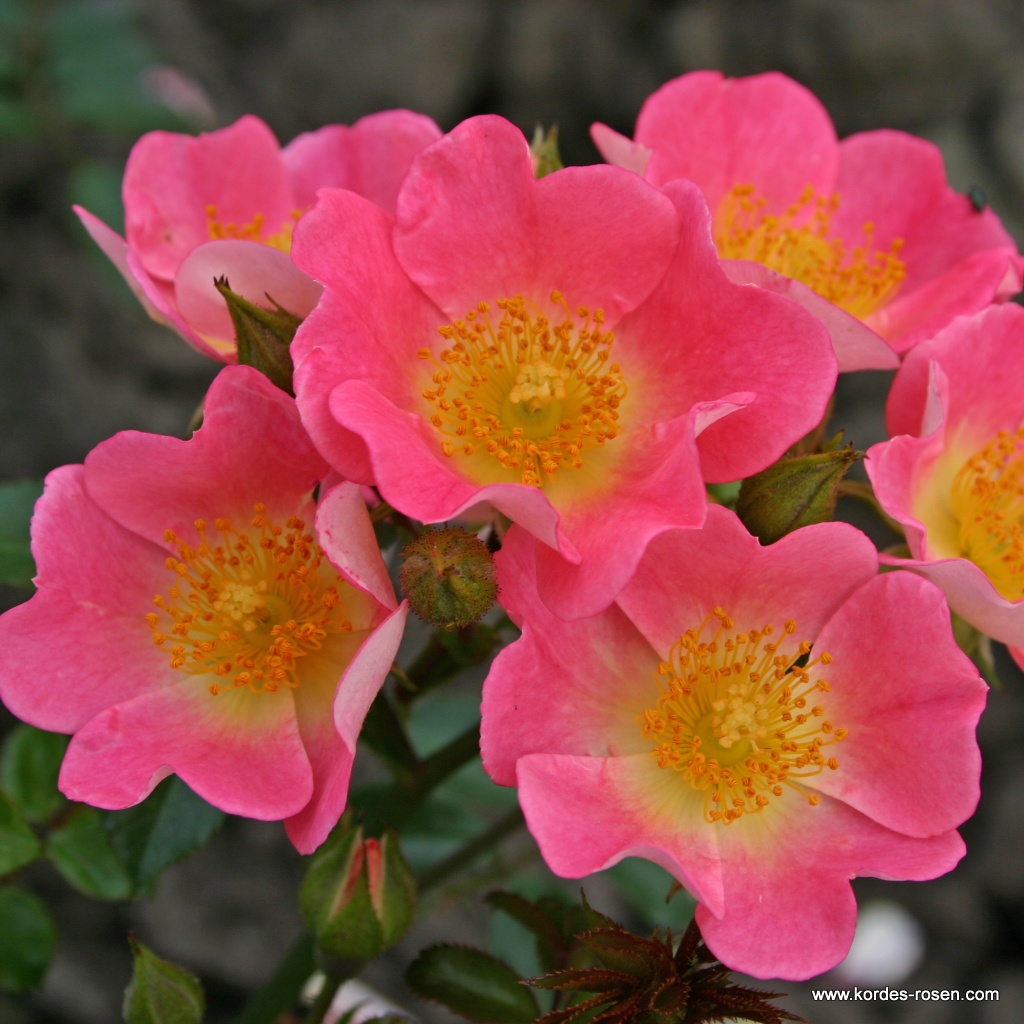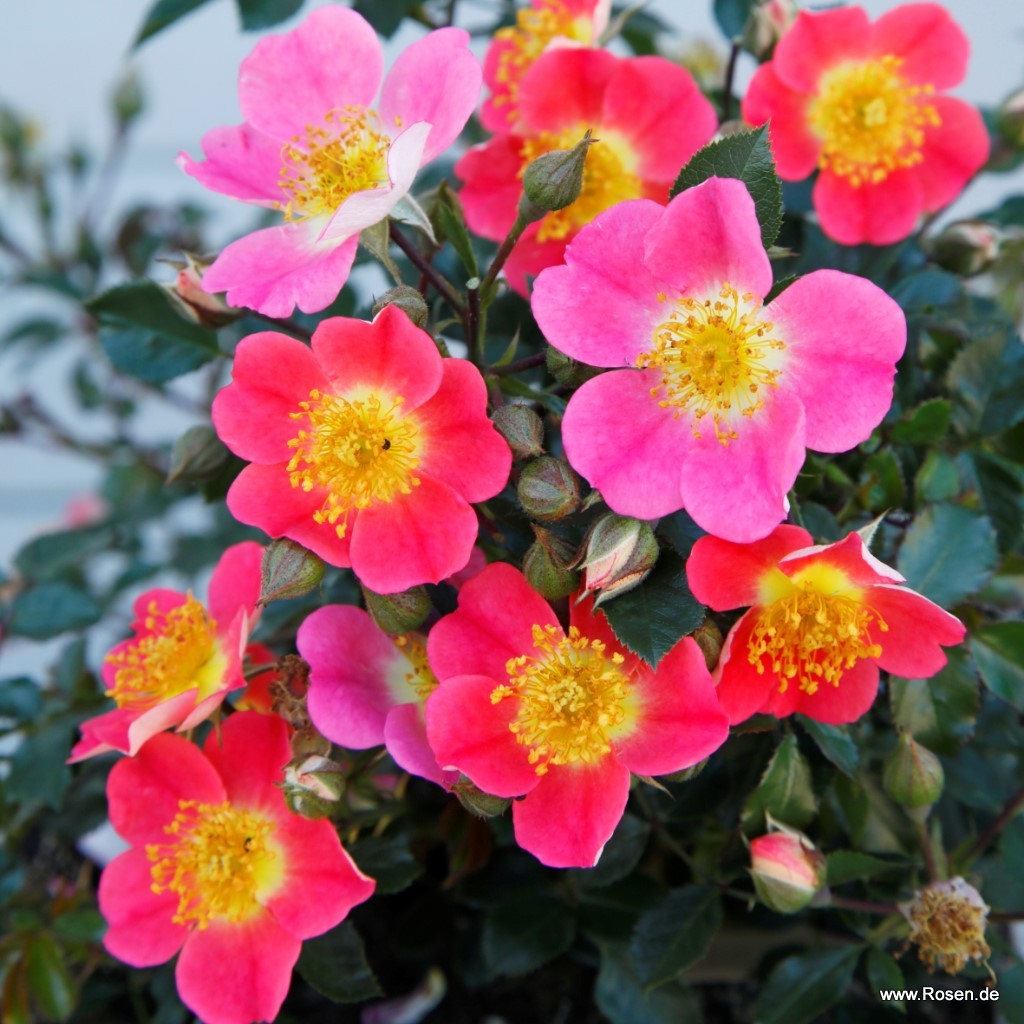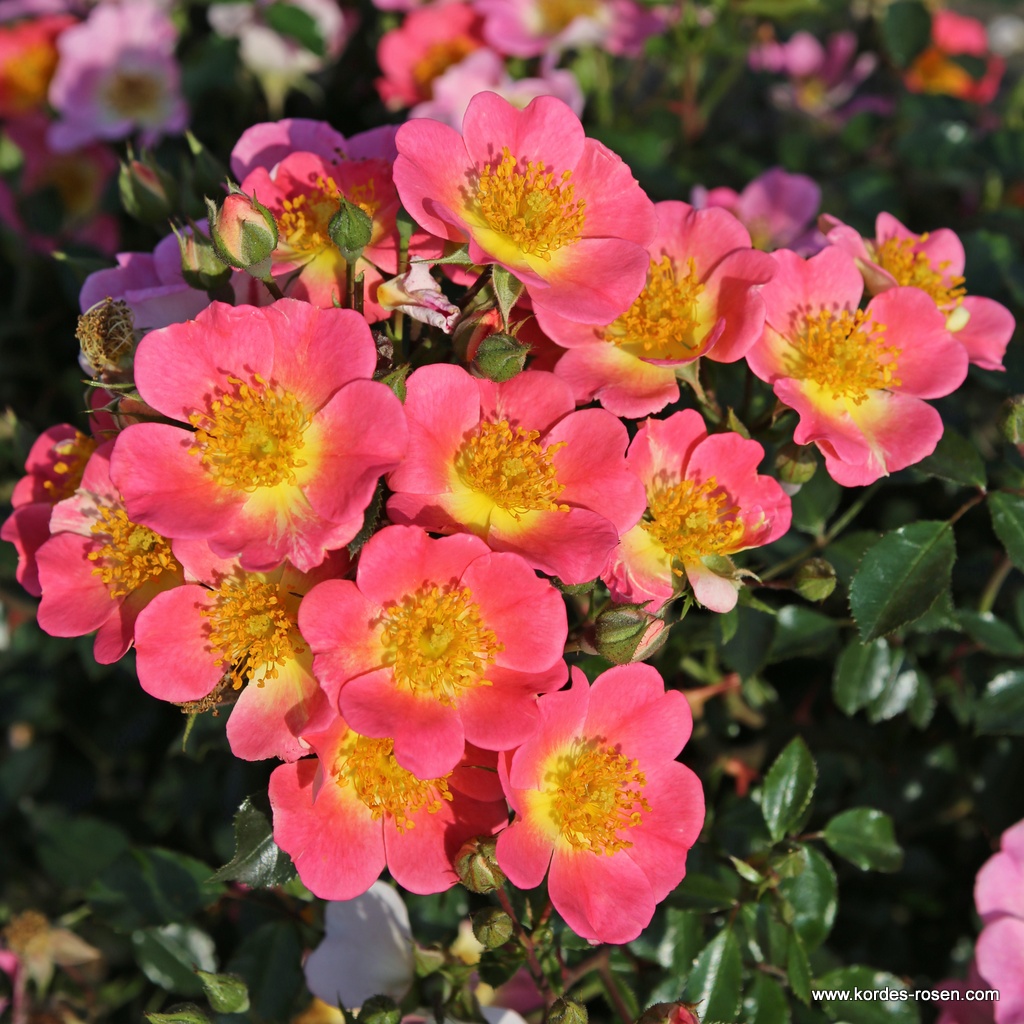 shrublet rose
Topolina®

low, creeping

A classical ground cover rose, with compact and low growth. The flowers are flat, open and single and will lure bees and other collectors of pollen. As self-cleaning and healthy plant this variety is ideal for mass planting, for borders and rock gardens. ADR 2010.
Characteristics
| | |
| --- | --- |
| Fragrance | |
| Petal Count | |
| Winter-hardiness | |
| Black Spot | |
| Mildew | |
| Rust | |
plants per m²:

3 - 4

flowering period:

repeat blooming

award:

ADR - label for the most beautiful and disease resistant roses

, Award Winner - prizes in international rose competitions

diameter:

3 cm

, 4 cm

natural height:

40 cm

natural width:

50 cm

plant:

prostrate

resistance to diseases:

high

breeder:

W. Kordes' Söhne

location / use :

honeybee pasture

, suitable for balcony boxes

, suitable for half-shades

, suitable for hang location

, weather resistant

year of introduction:

2012

collection:

Nectargarden

note:

The details refer to our location, soil and climate conditions and may vary.
---
Leider vom Wuchs nicht flach sondern eher hoch bis 60 cm und auch nicht so dicht wachsend wie ich mit eine Bodendecker Rose gewünscht hätte. Es gibt bessere Rosen zum Abdecken größerer Flächen. Die Blüte ist hübsch und wird gerne von Bienen besucht und es bilden sich Hagebutten die wir gerne stehen lassen was aber die Blühfreudigkeit sehr einschränkt da halt Früchte gebildet werden und keine Blüten nachtreiben.
Blühfreudige Naturschönheit
Sehr blühfreudige Rose, wächst allerdings eher buschig aufrecht bis zu 0,6m hoch, als bodenliegend. Bei mir steht die Rose zwischen gelbem Mädchenauge und Purpur-Sonnenhut und passt durch die große gelbe Mitte in der schönen Blüte sehr gut rein. Die Blühzeit ist etwas später als meine ebenfalls im Beet stehende Dolomiti-Rose aber dafür bis zum Frost reichlich. Bisher hatte die Rose keine Krankheiten oder Läuse und trieb im Gegensatz zu Herkules und Bonanza nach jedem Winter wieder gut aus.
Sehr schön und mehrfach blühend
Eine robuste Rose, die sich durch eine mehrfach Blüte auszeichnet. Die Farbe passt sich hervorragend in eine rosafarbene Umgebung ein. Die dunkelgrünen Blätter erweisen sich als sehr widerstandsfähig.
Unfortunately, there are no uploads yet.