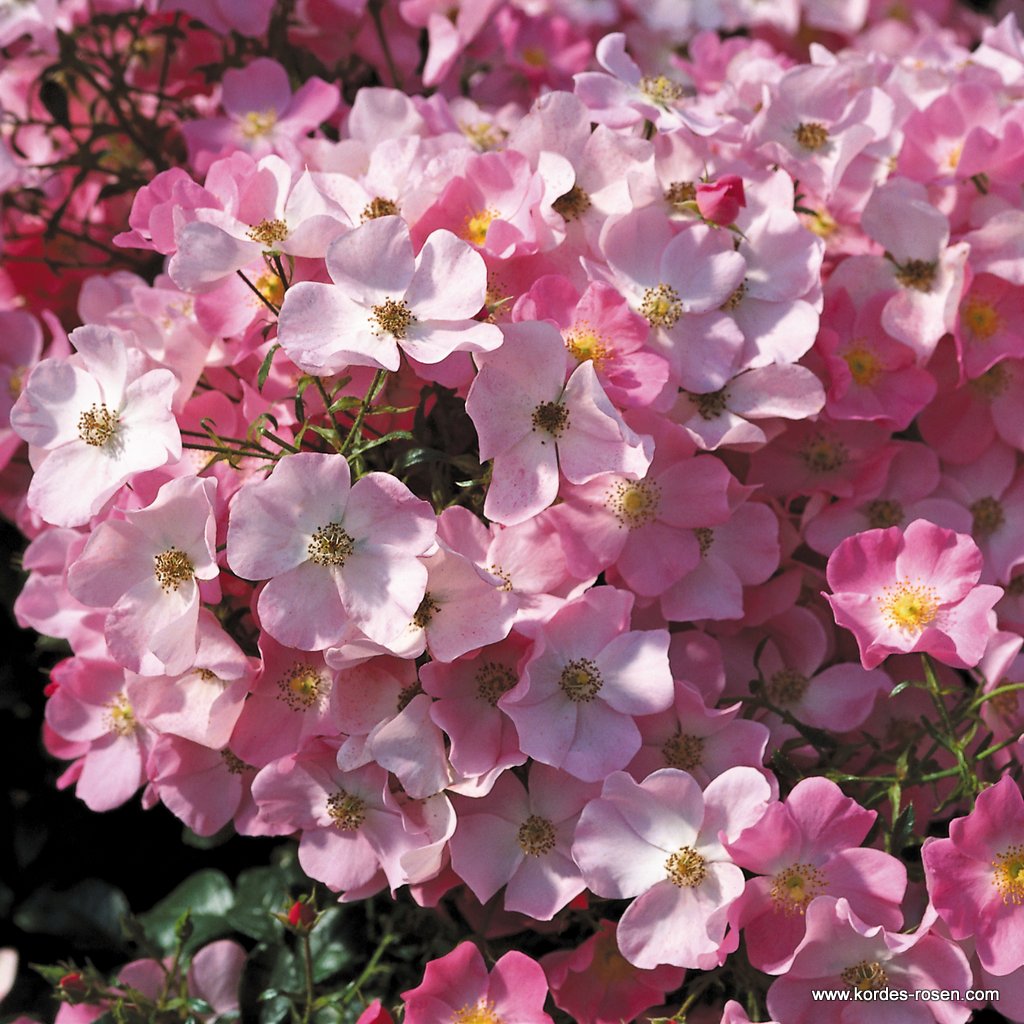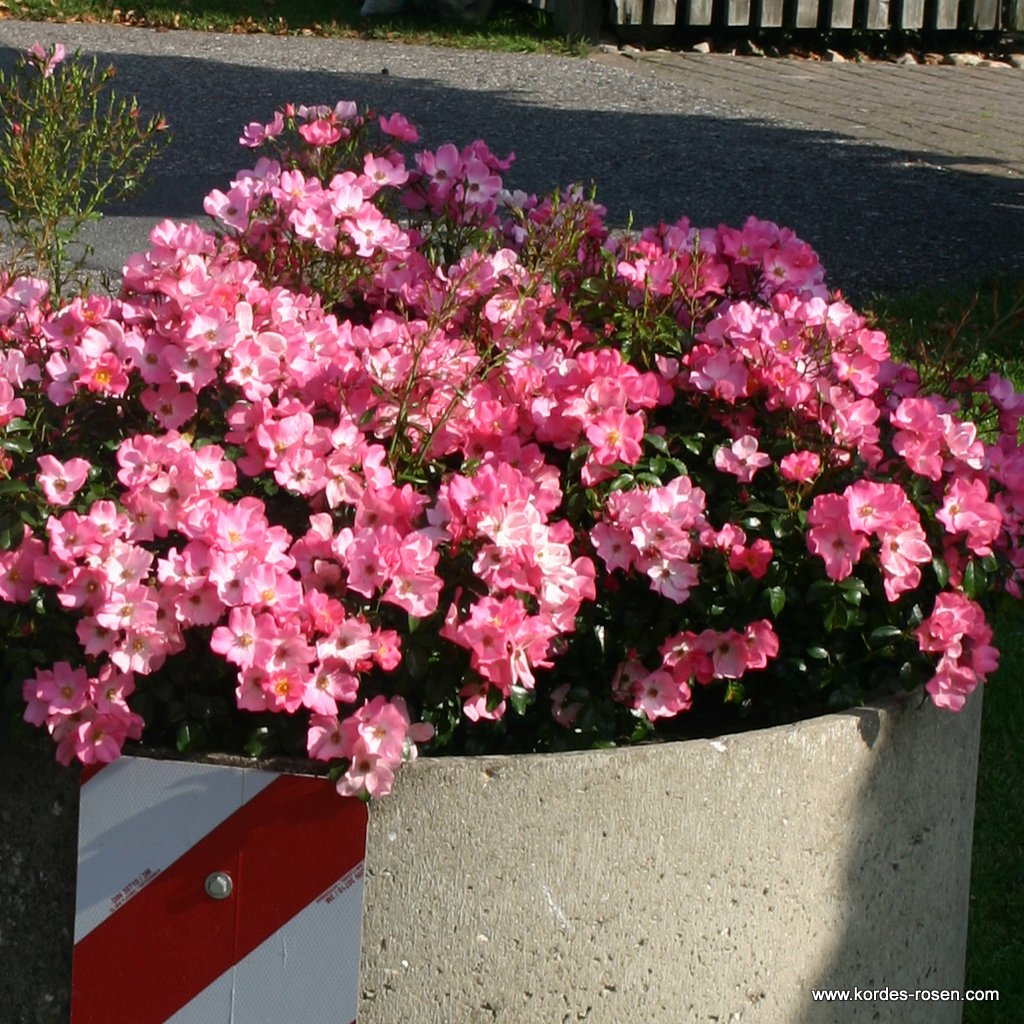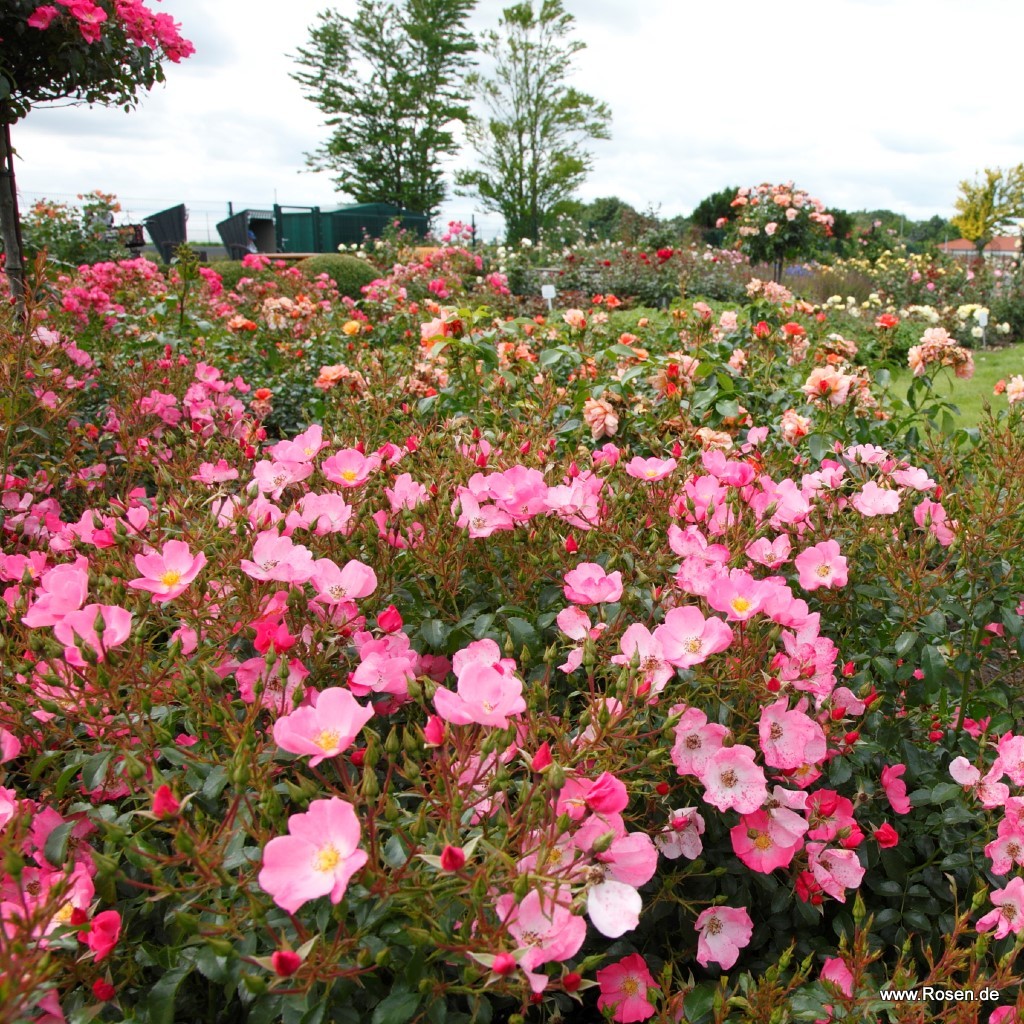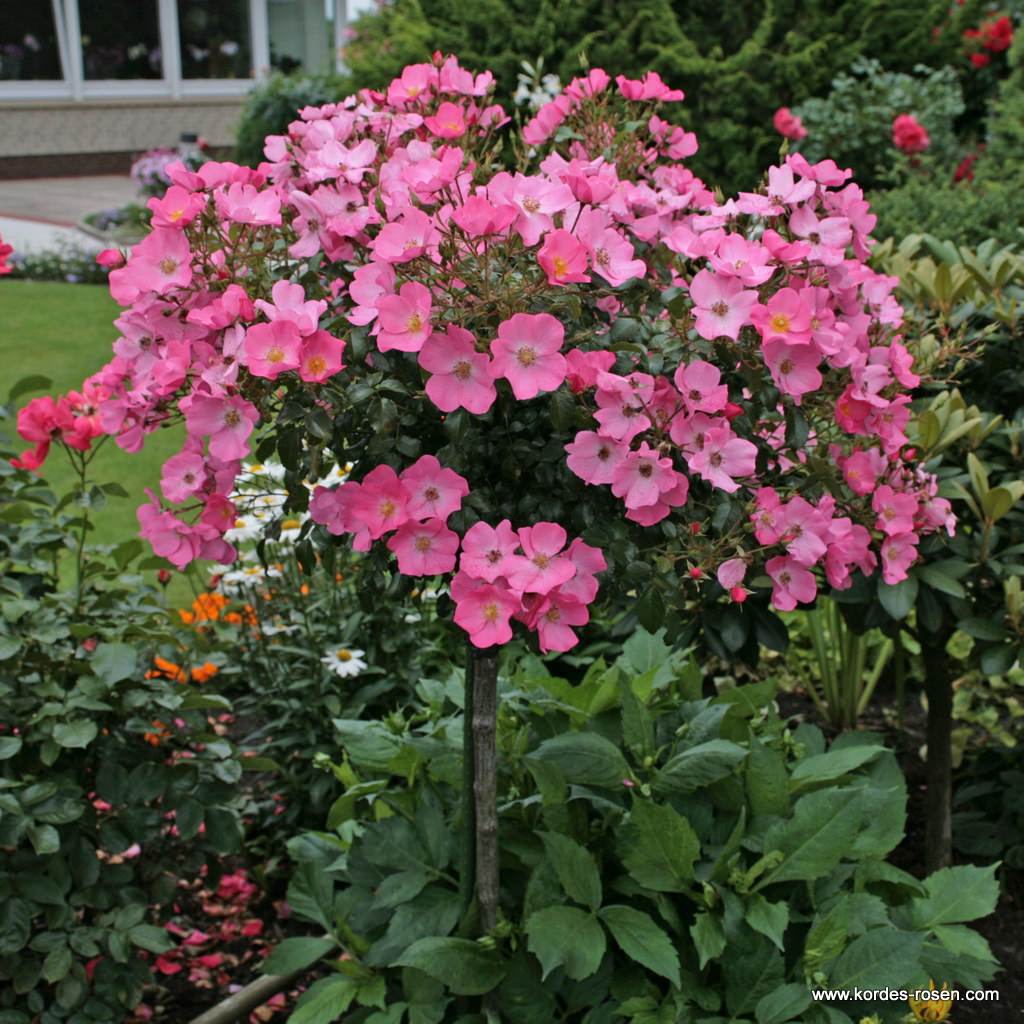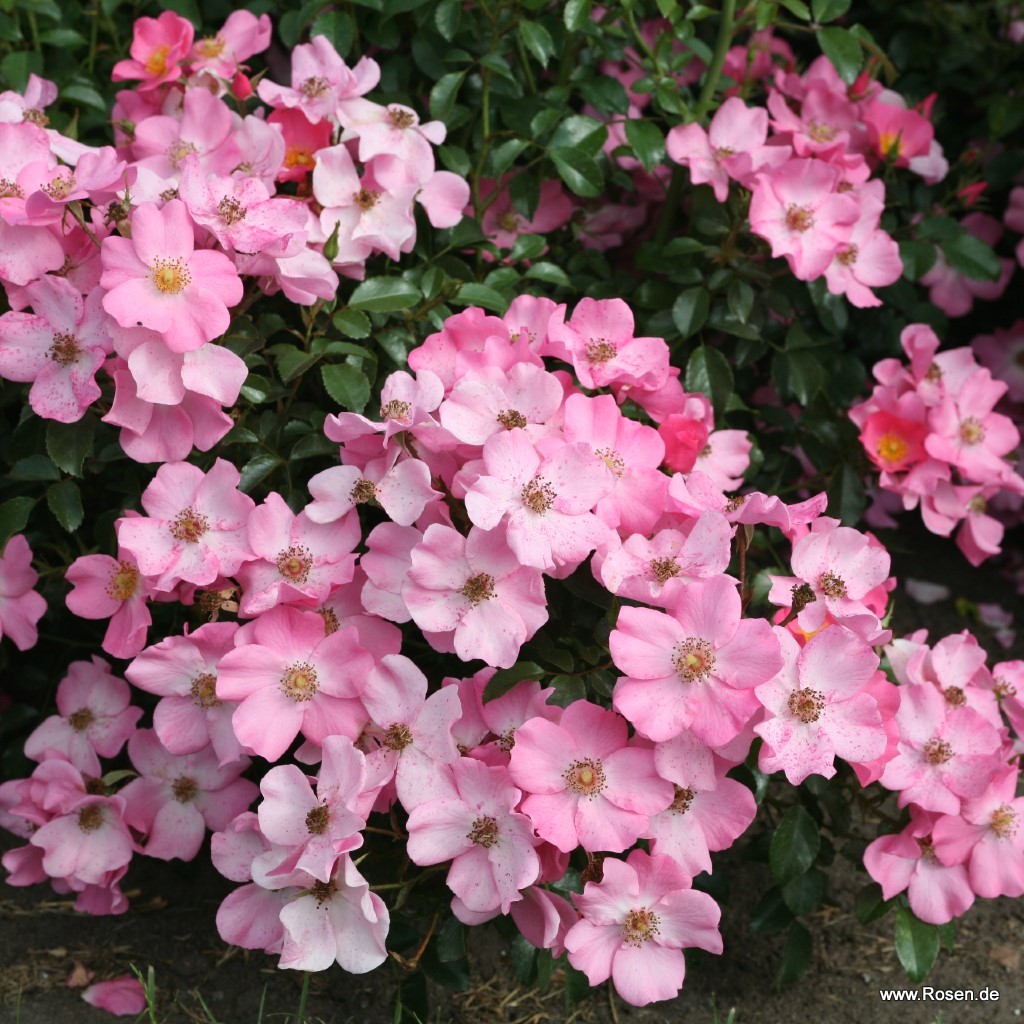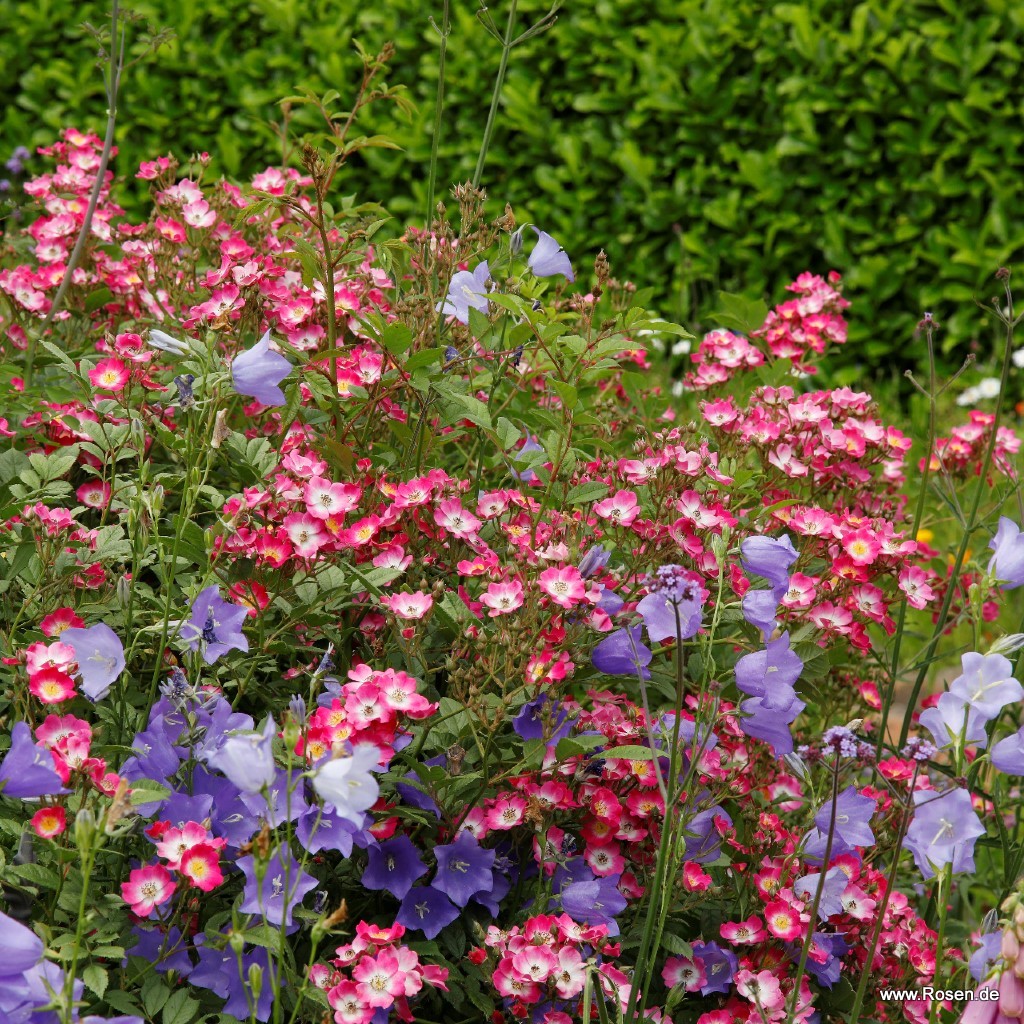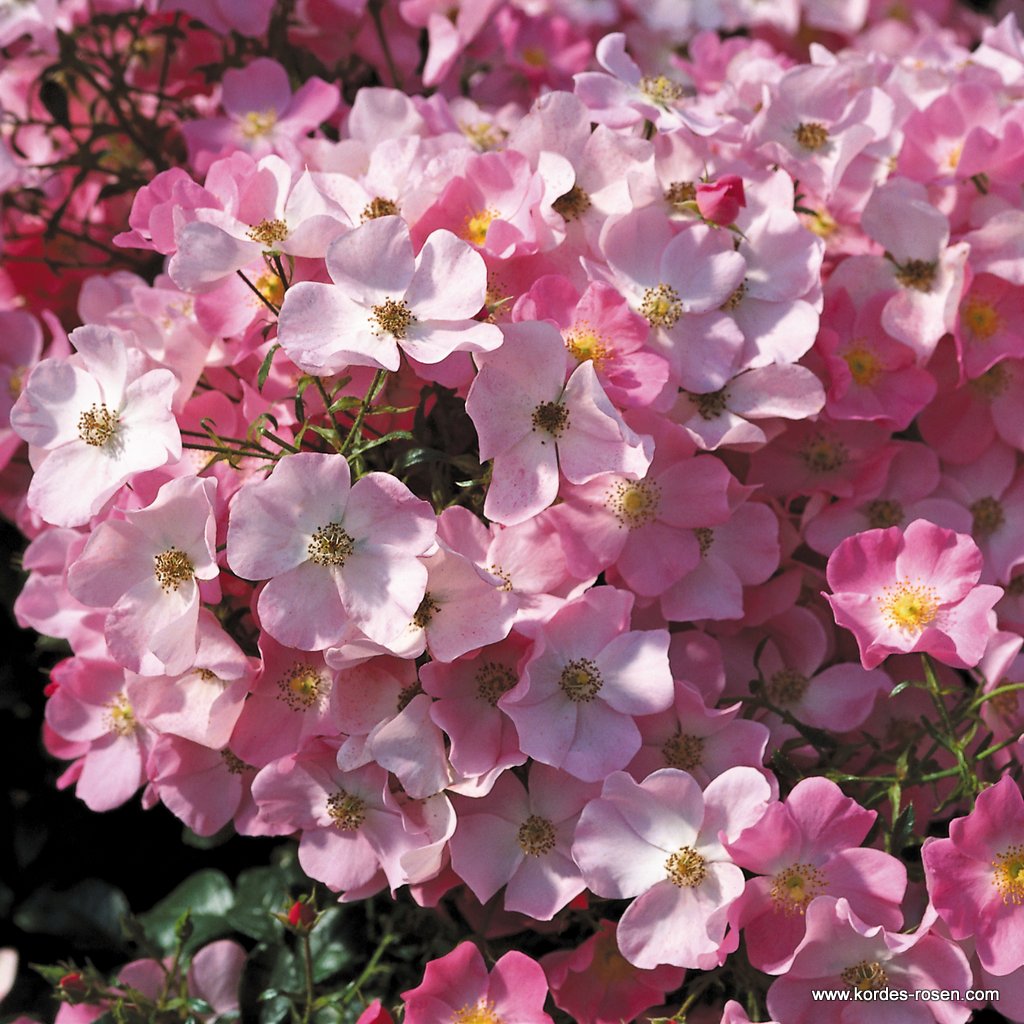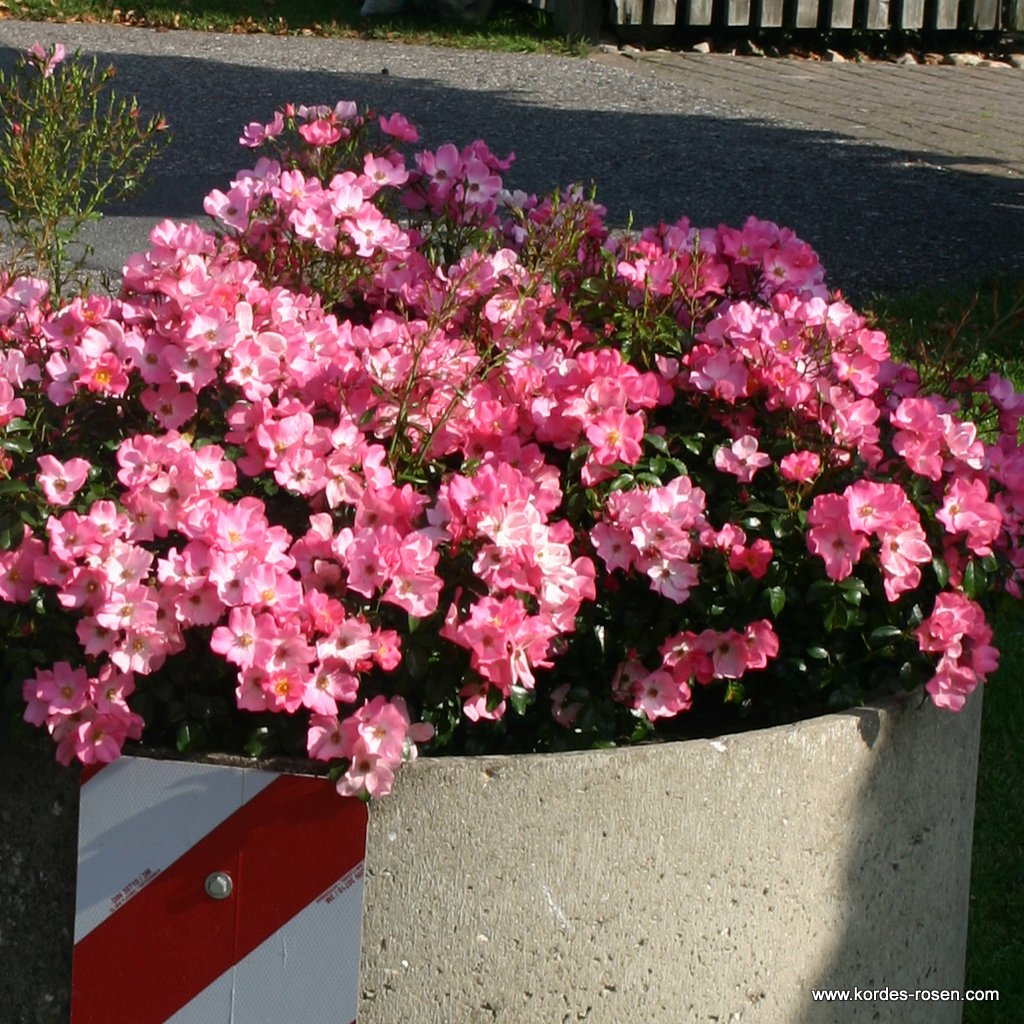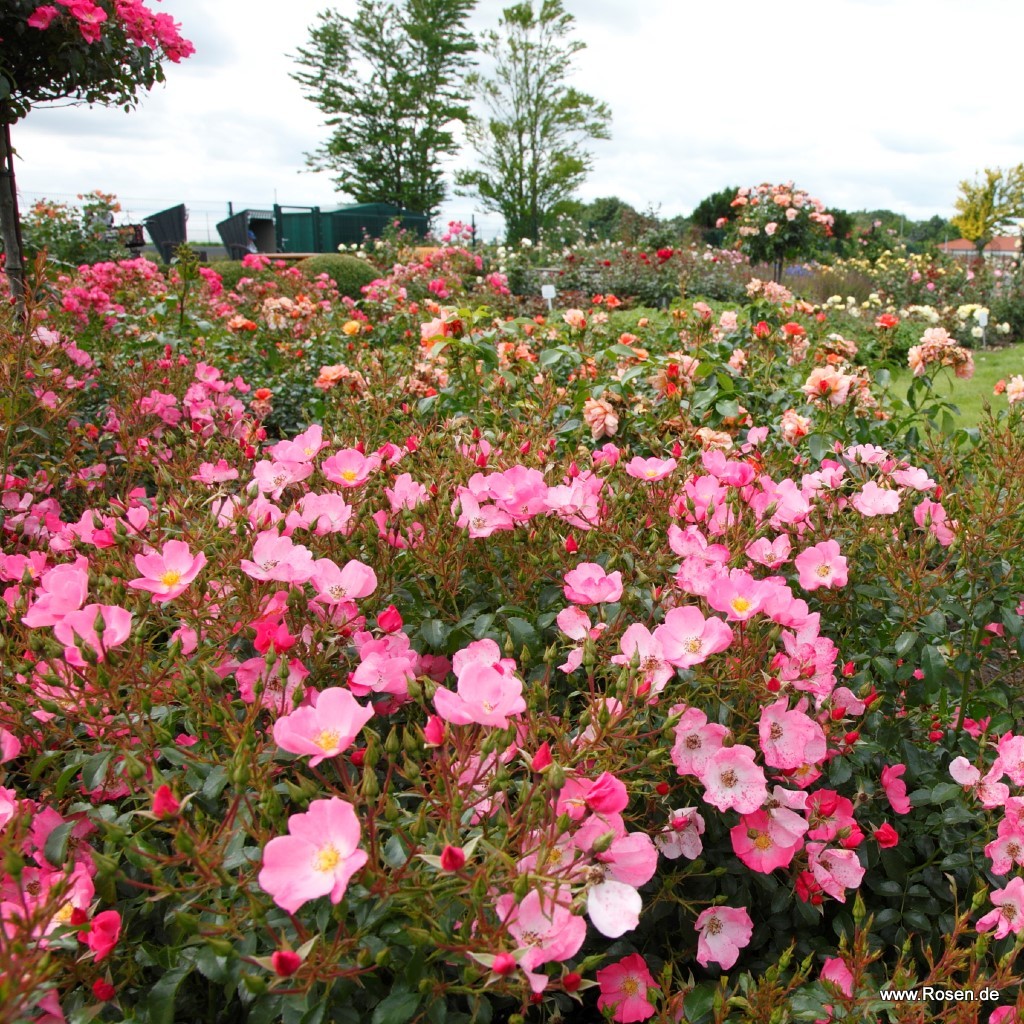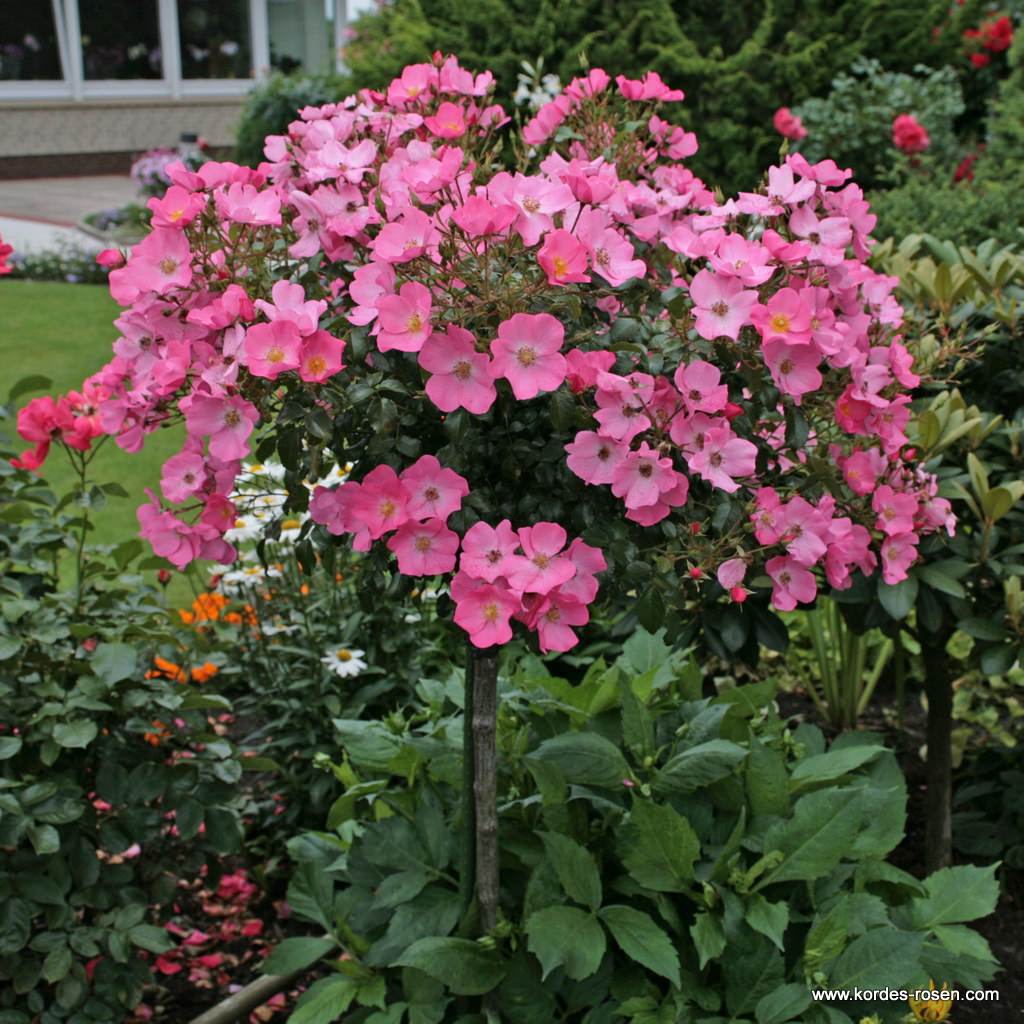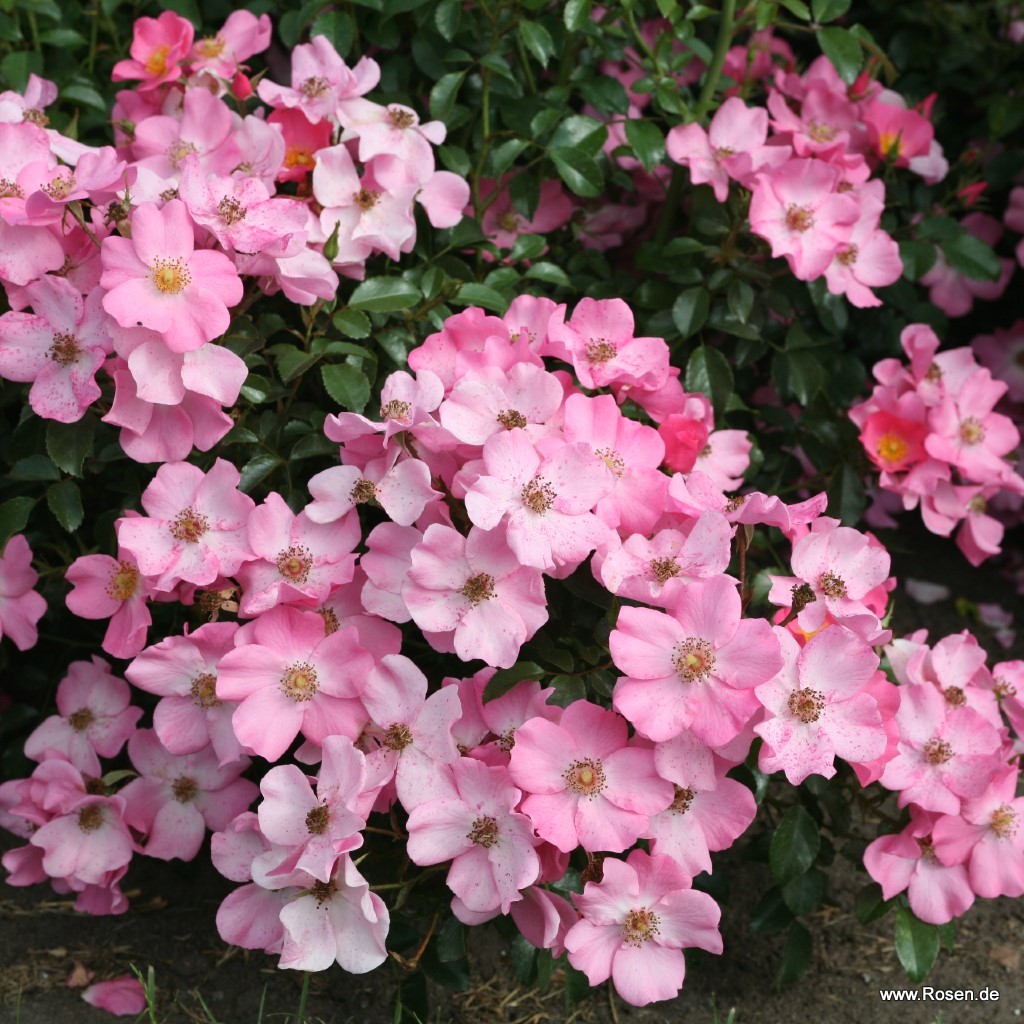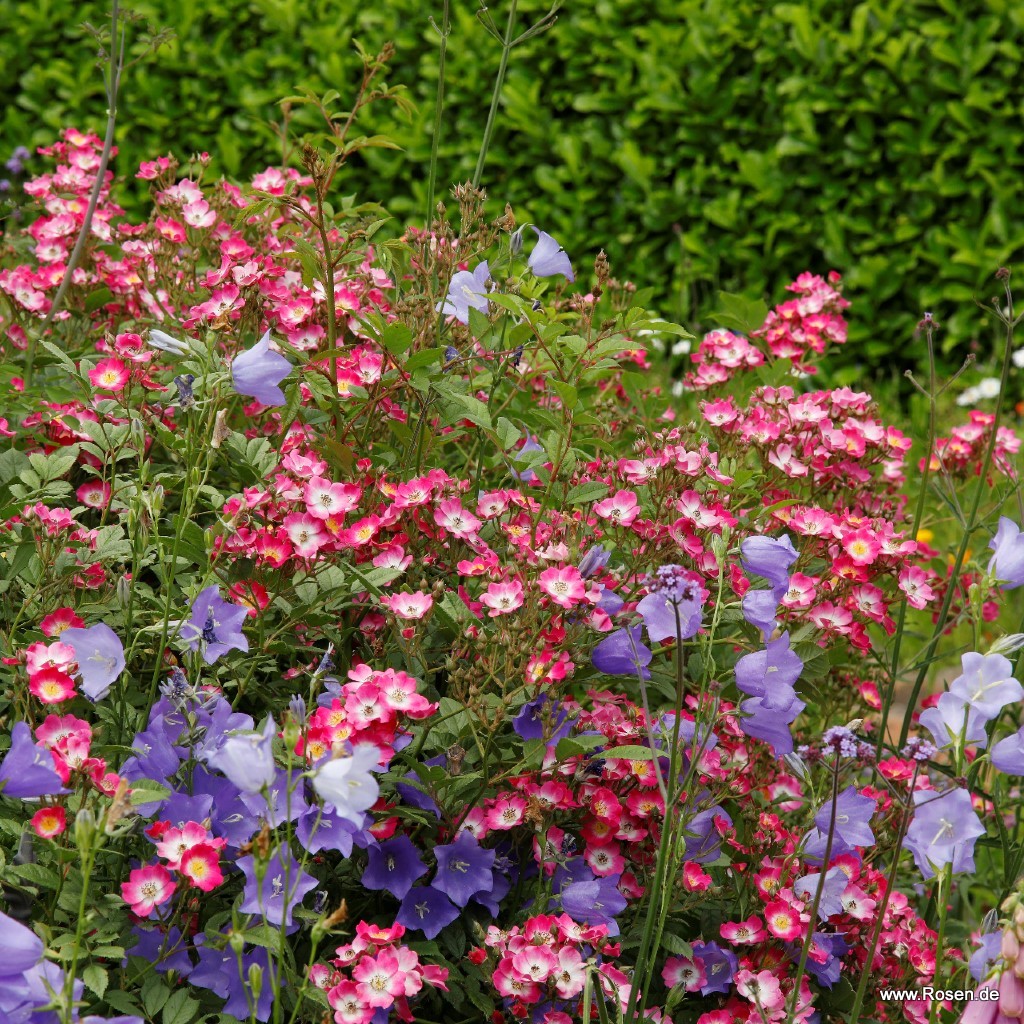 floribunda rose
Fortuna®
light salmon pink with a white center

bushy upright

Ideal for beds and mass plantings. Excellent for public green. Despite the single blooms the abundance of flowers has a good distance effect with a continual production until fall. The foliage has an excellent degree of disease resistance. ADR 2002 and Golden Rose of The Hague - among many other awards.
Characteristics
| | |
| --- | --- |
| Fragrance | |
| Petal Count | |
| Winter-hardiness | |
| Black Spot | |
| Mildew | |
| Rust | |
plants per m²:

4 - 5

flowering period:

repeat blooming

award:

ADR - label for the most beautiful and disease resistant roses

, Award Winner - prizes in international rose competitions

diameter:

3 cm

, 4 cm

natural height:

60 cm

natural width:

50 cm

plant:

bushy upright growth

breeder:

W. Kordes' Söhne

location / use :

heat resistant

, honeybee pasture

, suitable for balcony boxes

, suitable for graveyards

, suitable for half-shades

, suitable for hang location

, suitable for pots

, suitable for ramparts

, weather resistant

year of introduction:

2002

collection:

Rigo-Roses

note:

The details refer to our location, soil and climate conditions and may vary.
---
Dieses Jahr gepflanzt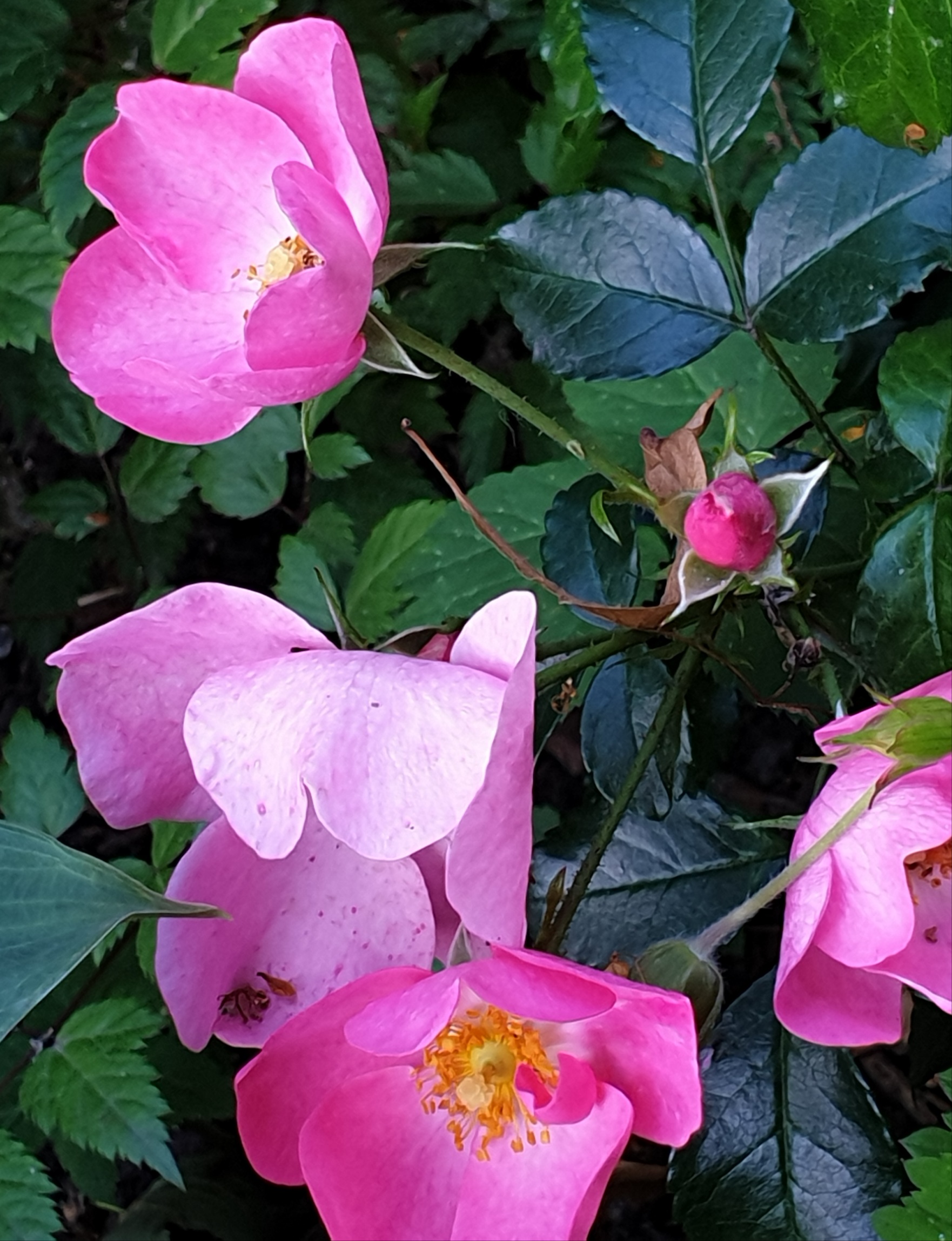 kann mich dem Lob nur anschließen Blickfang an der Strasse
Wir freuen uns schon viele Jahre an diesem robusten wunderschönen Blickfang. Sie blüht lange, ich muss sie kaum zurückschneiden. Im Verblühen auch noch wunderschön und dann fallen die meisten Blüten von selber ab und es kommen dabei schon ständig neue. Sandiger Standplatz,sie nimmt nichts übel. Duft brauche ich dort nicht, also optimal.
Sie ist erst 4 Wochen bei mir und blüht schon so toll
Sie ist erst 4 Wochen bei mir und blüht schon so toll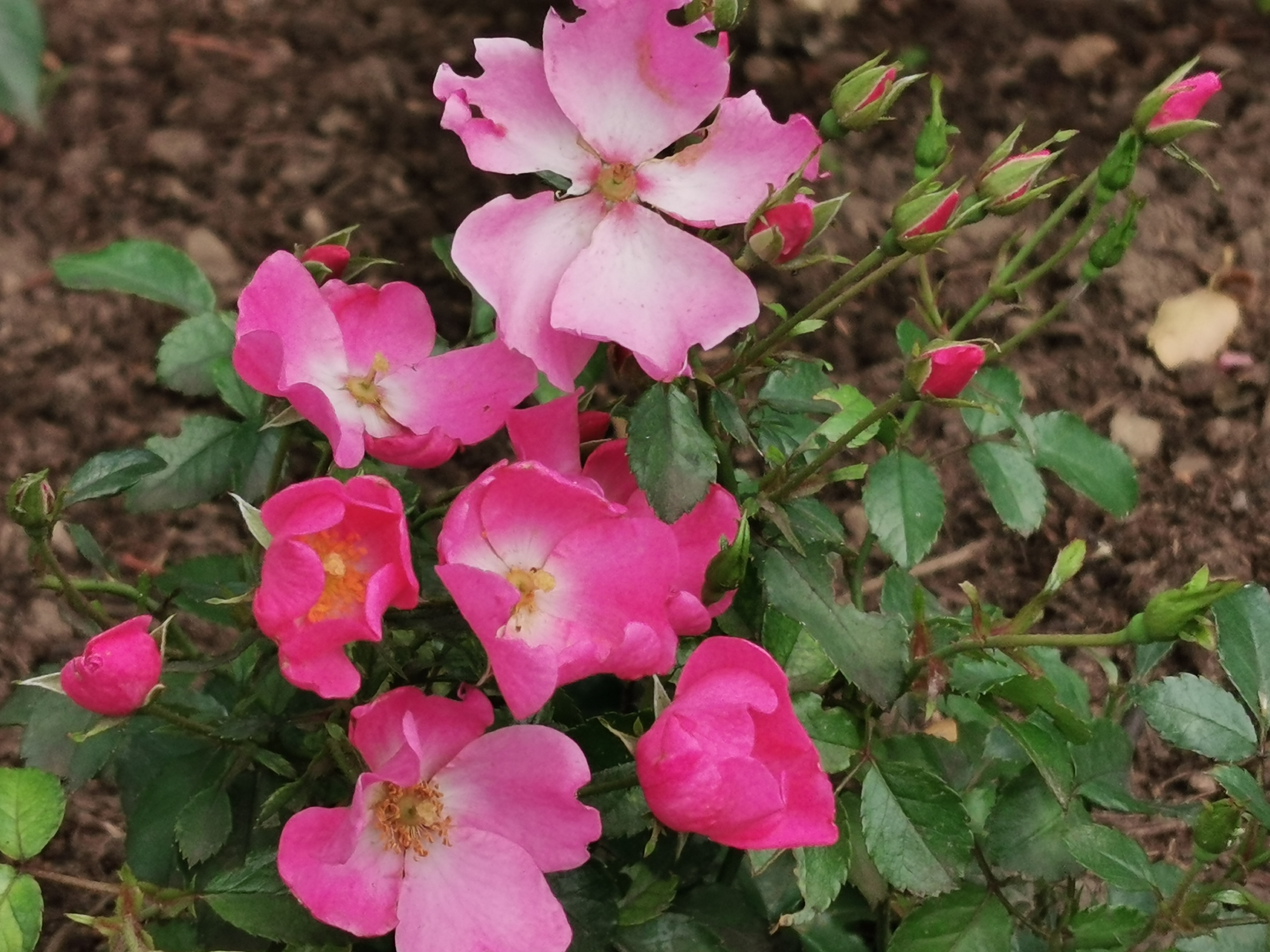 Ich habe zwei dieser Rosen "Fortuna" vor 4 Wochen gepflanzt. Sie sind beide sehr gut angewachsen und blühen sogar schon ? Die Blütenfarbe ist wie beschrieben, zartes rosa mit weißer Mitte. Ich bin gespannt wie sie sich weiter entwickeln.
Voller Blüten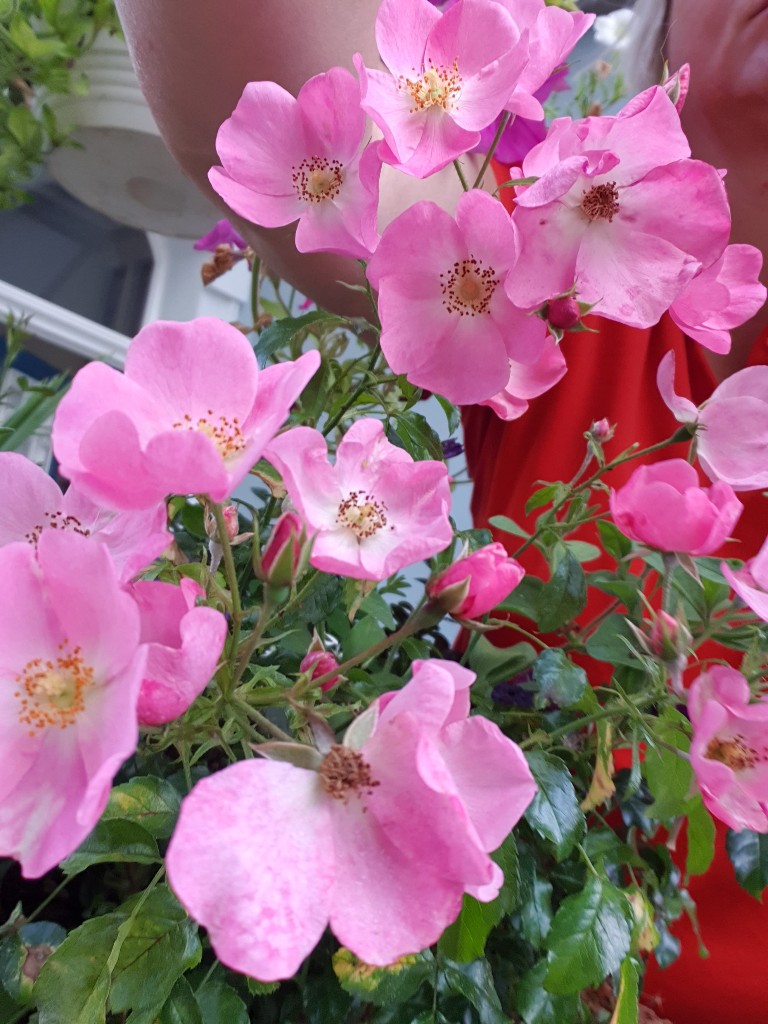 Wunderschö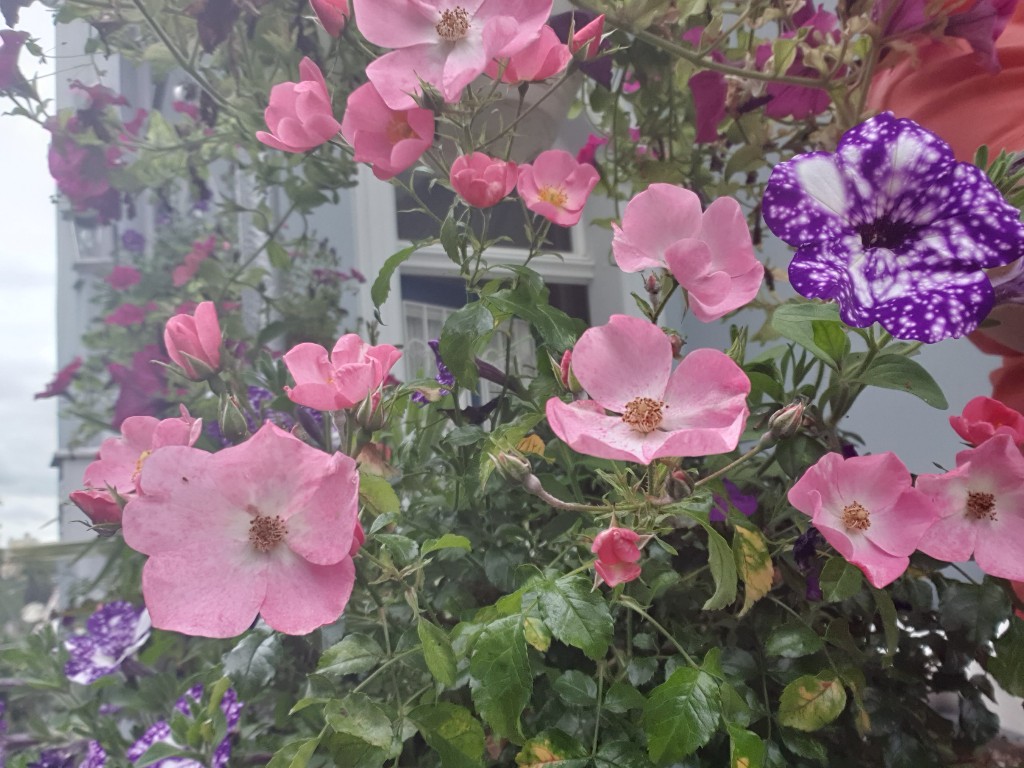 Geeignet auch für Balkonkästen
Geeignet auch für Balkonkästen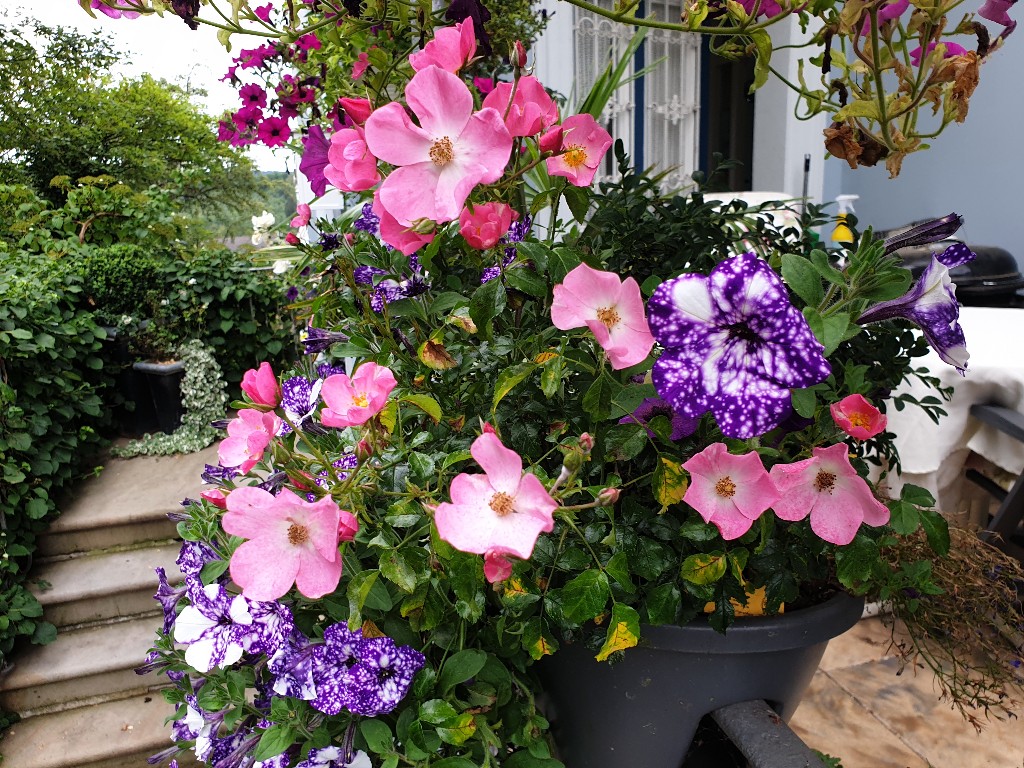 Am Aufblühen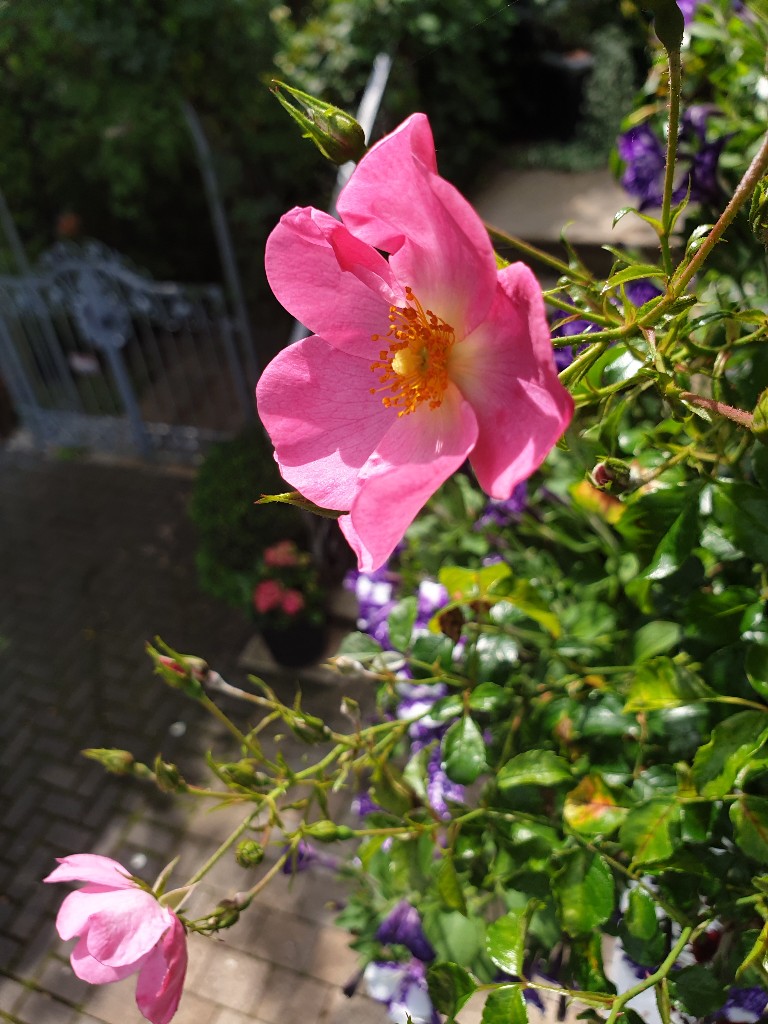 einfach toll und blühfreudig
Gesund und munter, blüht und blüht, kann man als Anfäger daran herumschnippel, nimmt einem nichts krumm und bleibt gesund (obwohl Frühjahr/ Sommer viel Regen), Blüten gefallen mir auch im Verblühen
Ich habe diese Rose seit ca. 5 Jahren. Wir haben recht sandigen Boden, was es für Rosen hier schwer macht. Diese Sorte aber ist wirklich dankbar. Sie hat sich bei guter Blattgesundheit zu fast einem Kleinstrauch entwickelt, der wahnsinnig blüht. Eine dankbare Sorte, die bis zum Frost blüht und einfach Freude macht.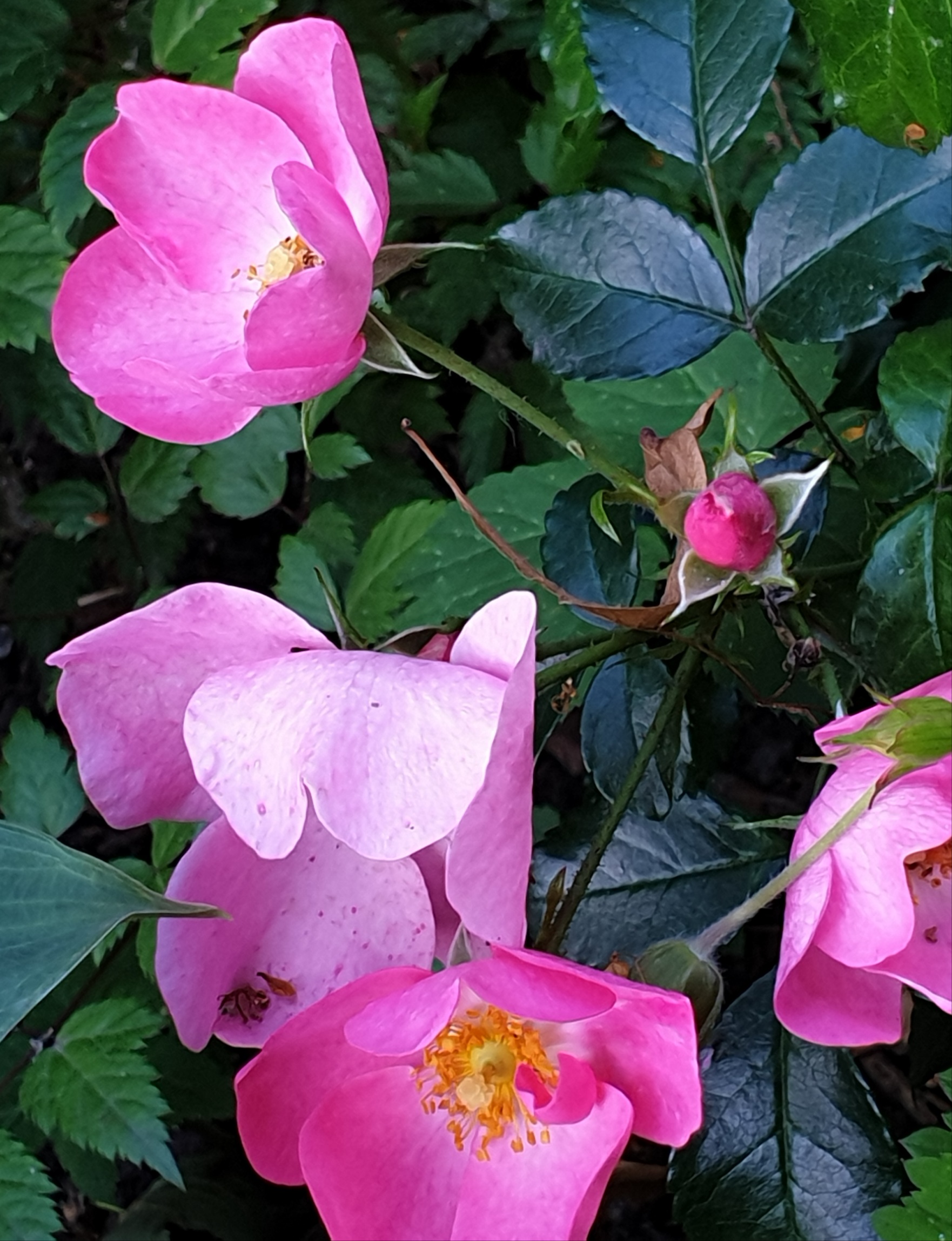 Dieses Jahr gepflanzt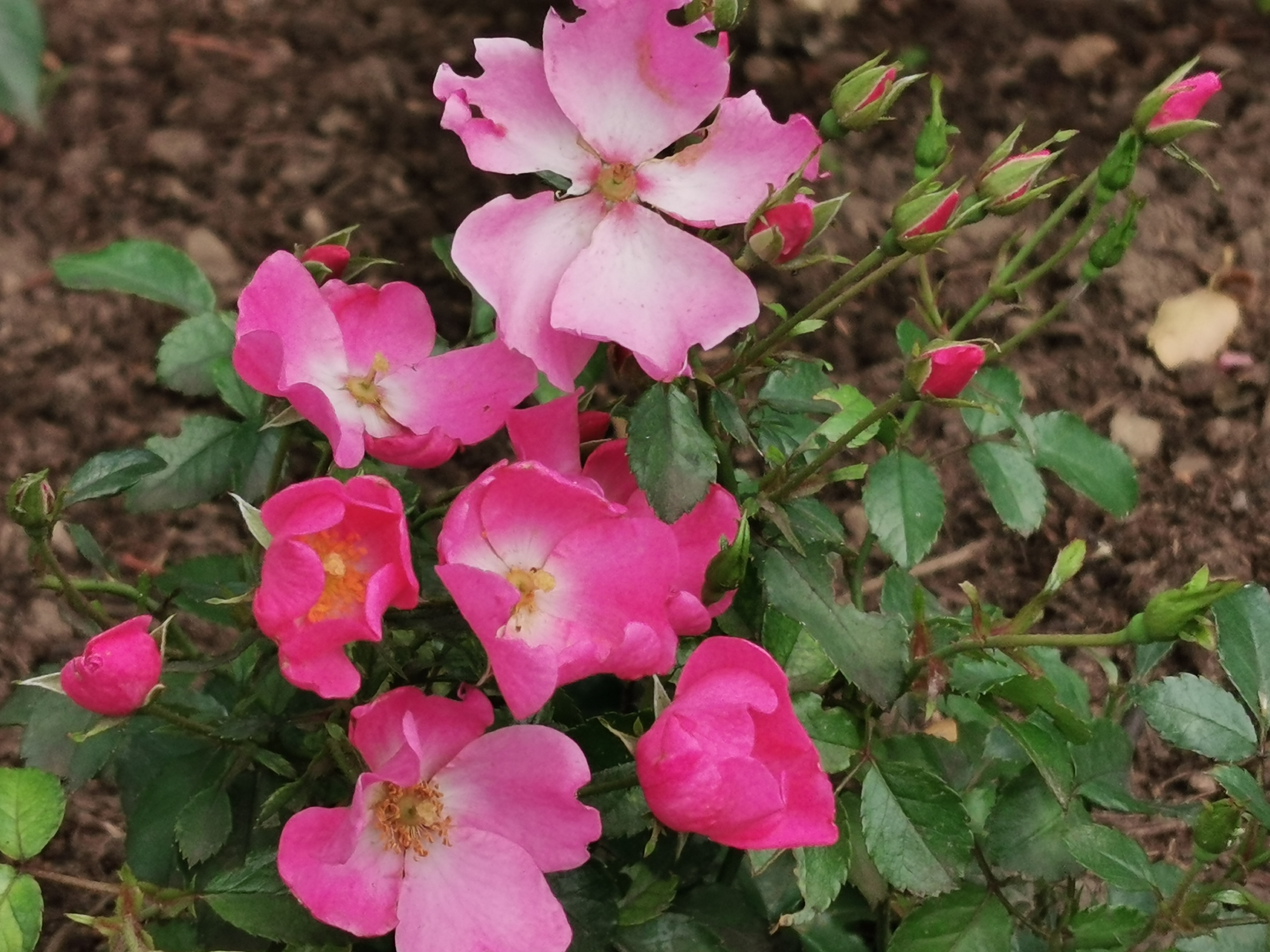 Sie ist erst 4 Wochen bei mir und blüht schon so toll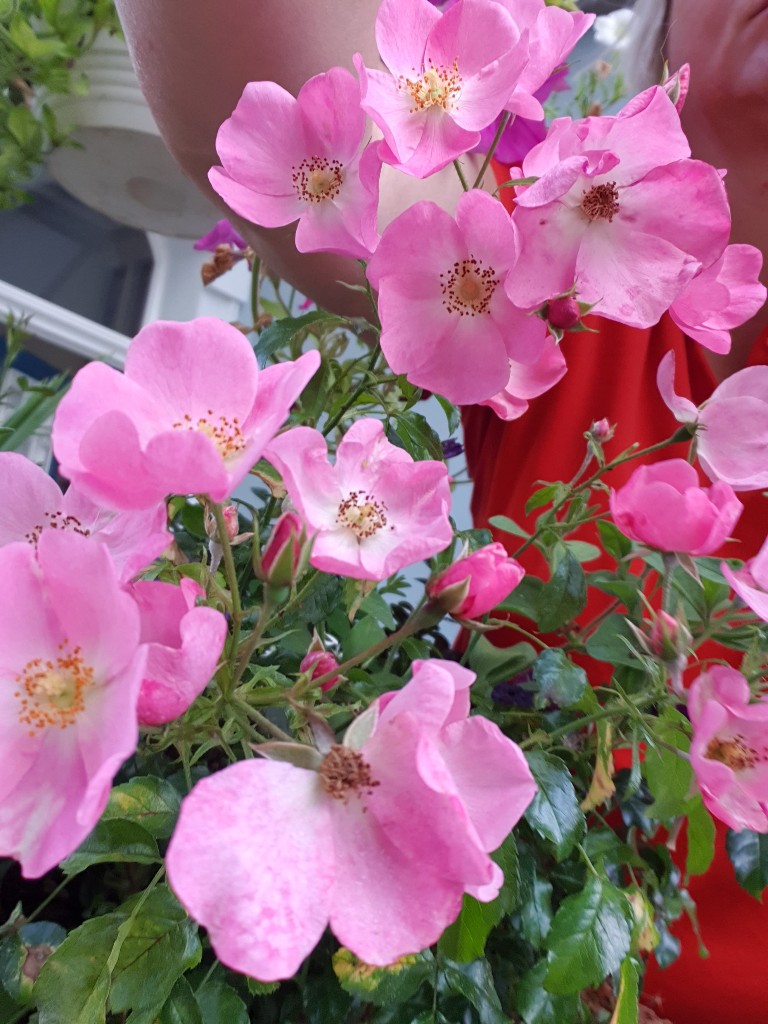 Voller Blüten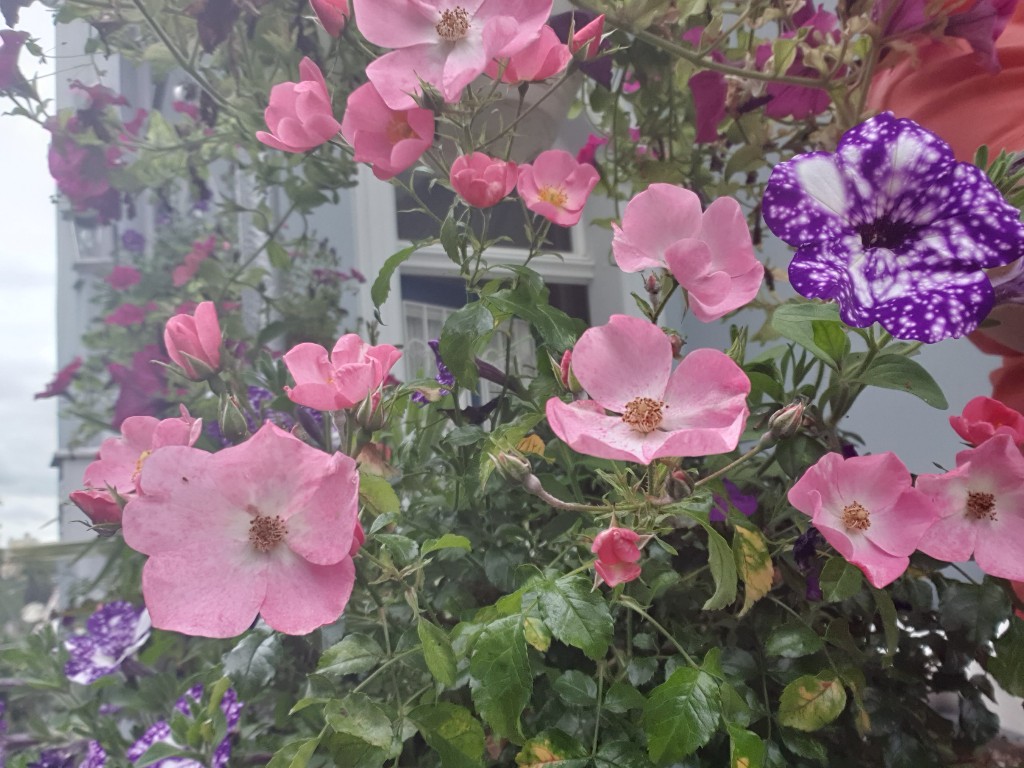 Wunderschö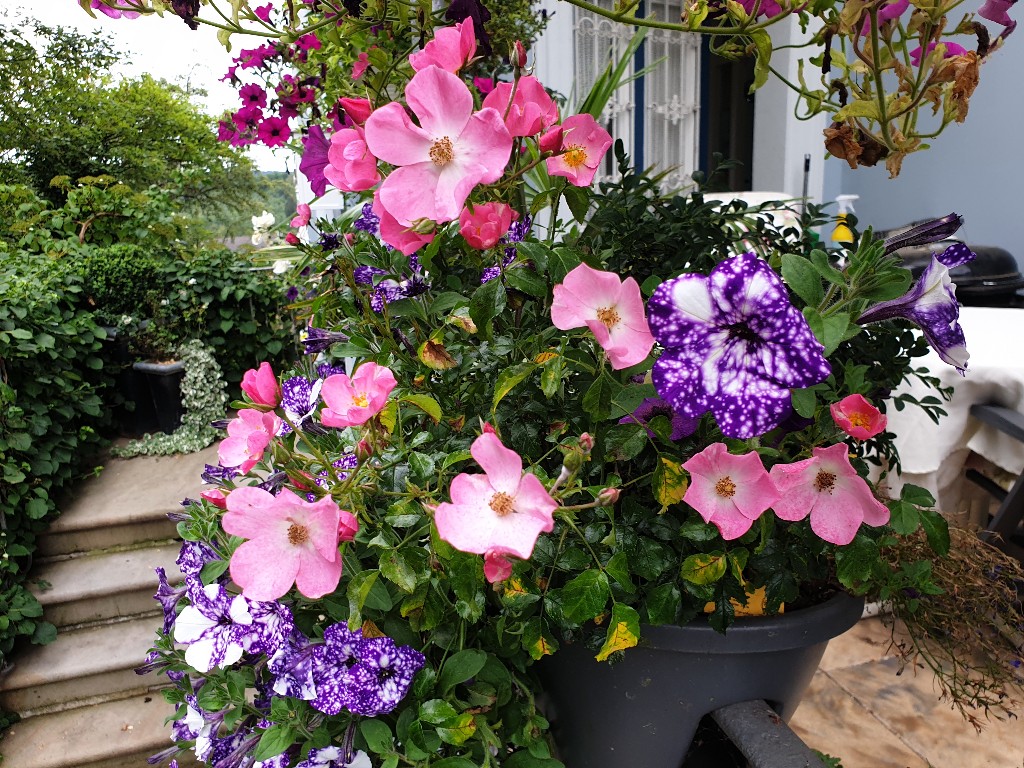 Geeignet auch für Balkonkästen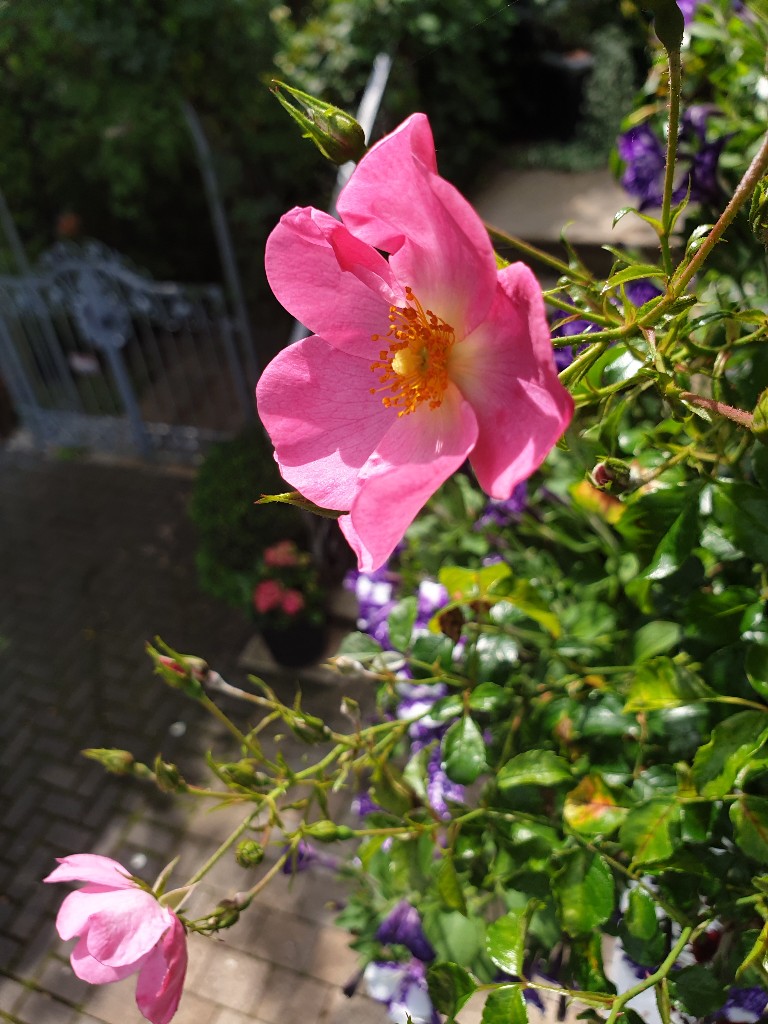 Am Aufblühen