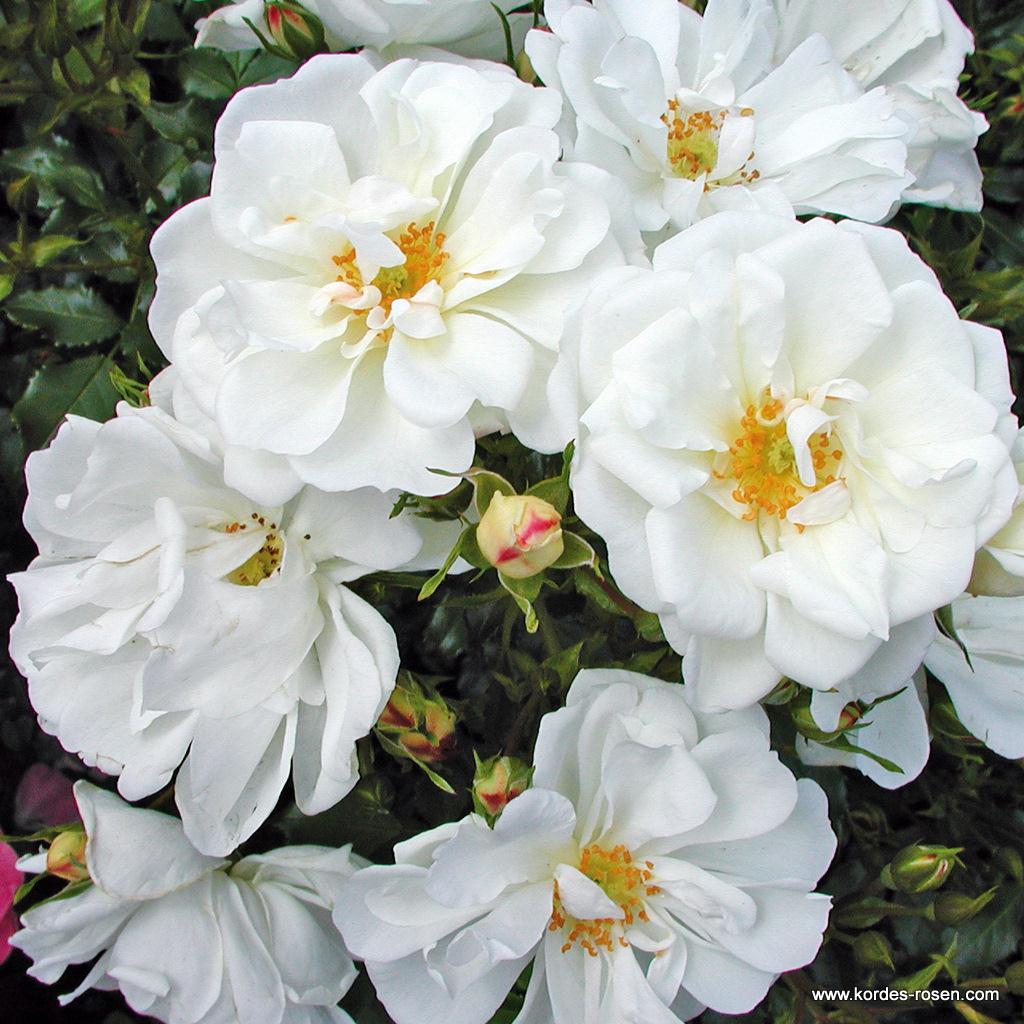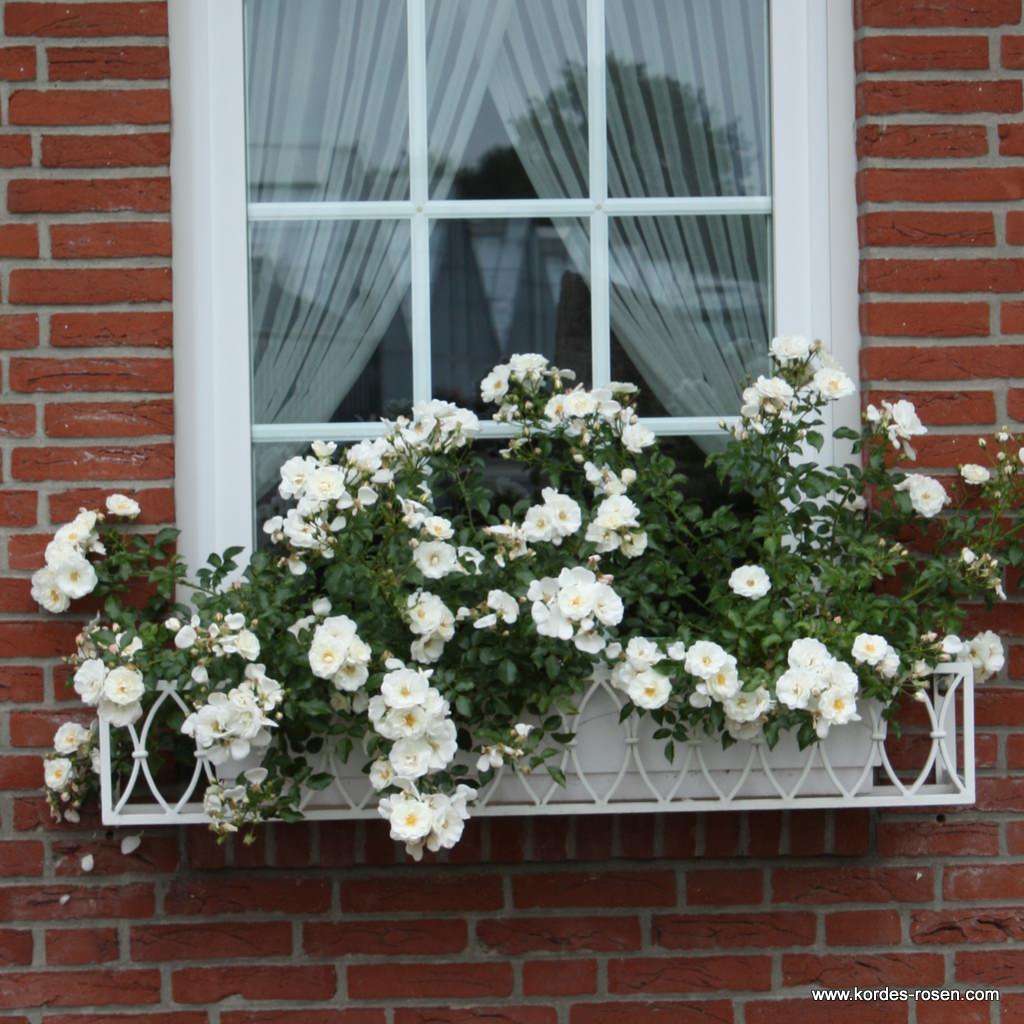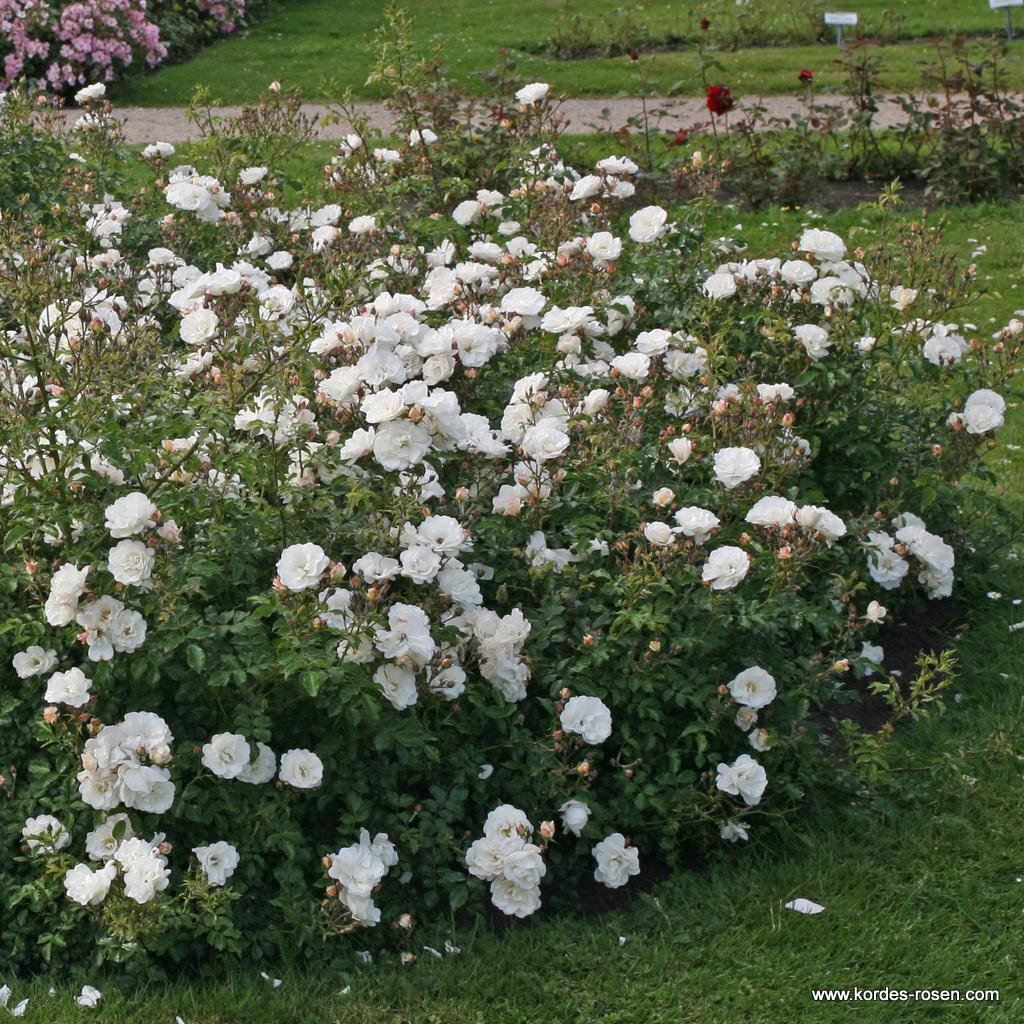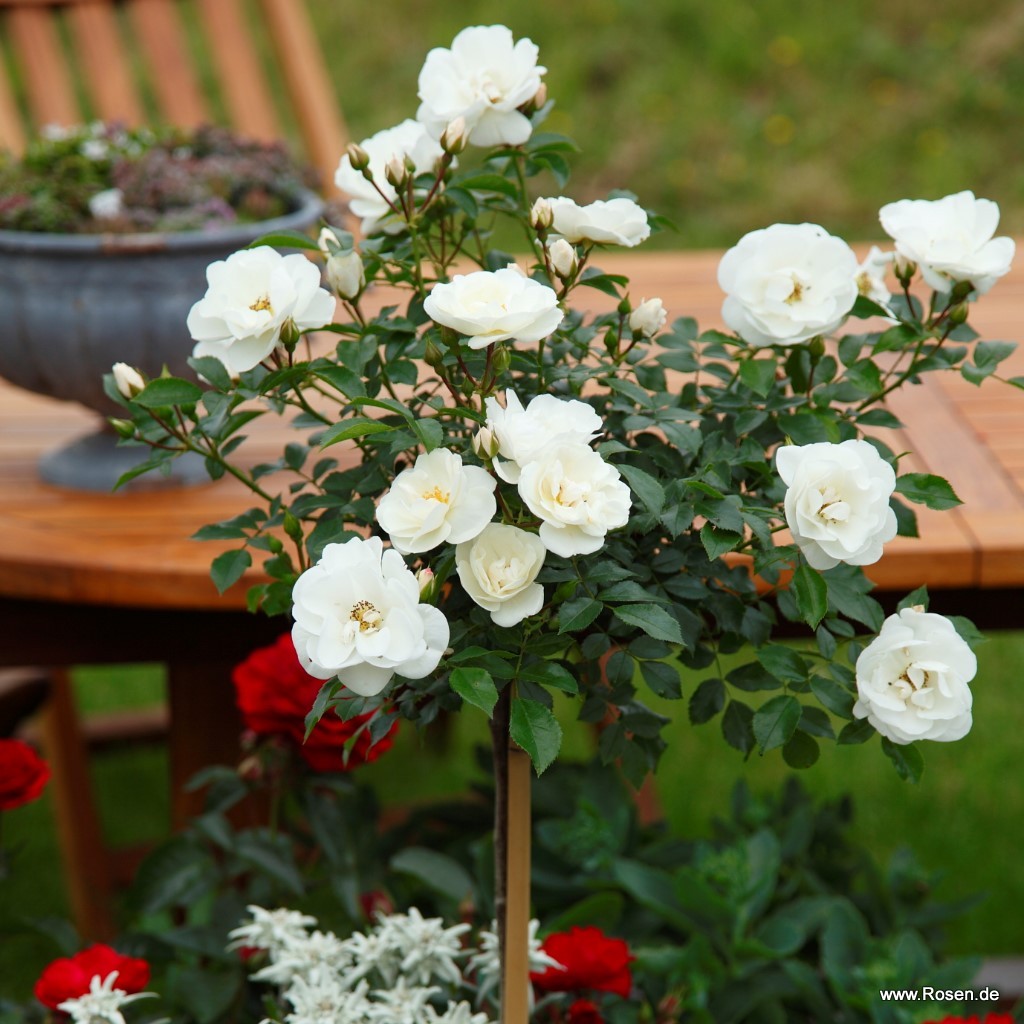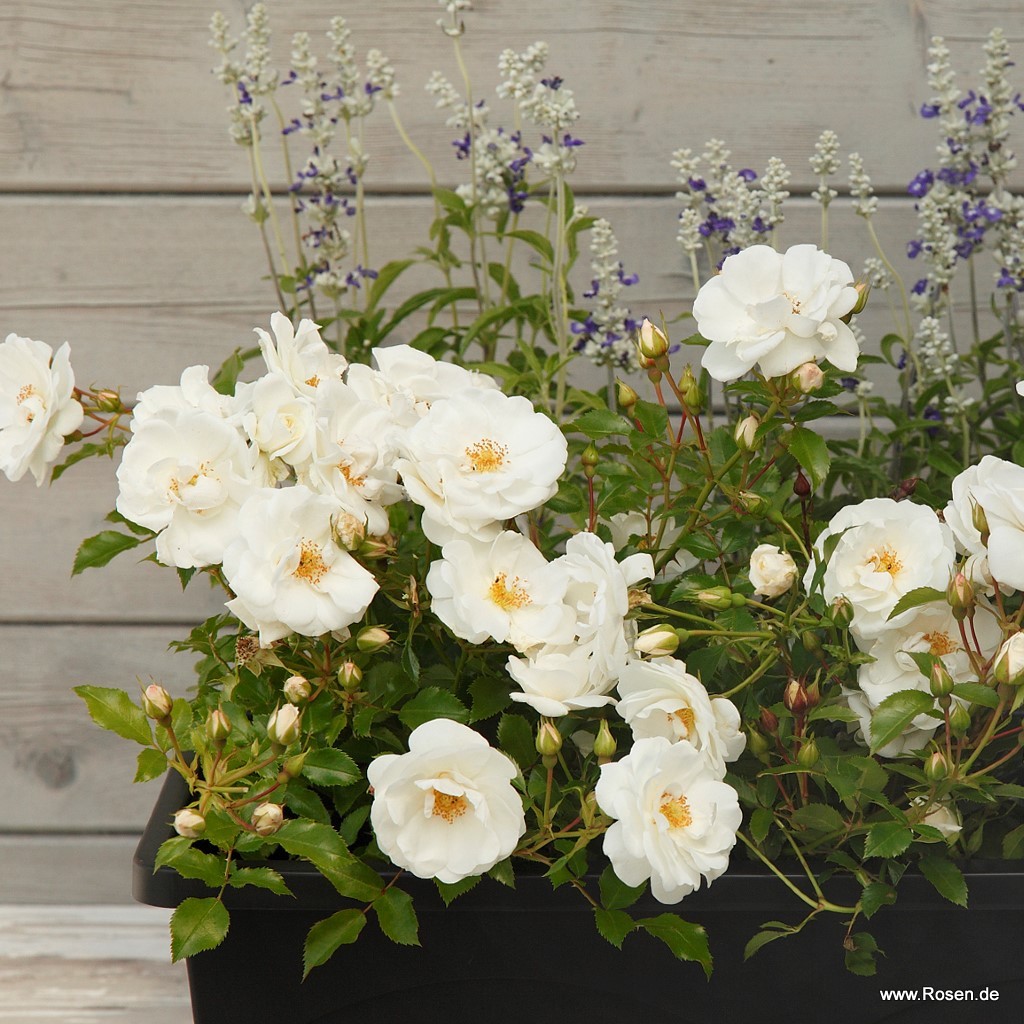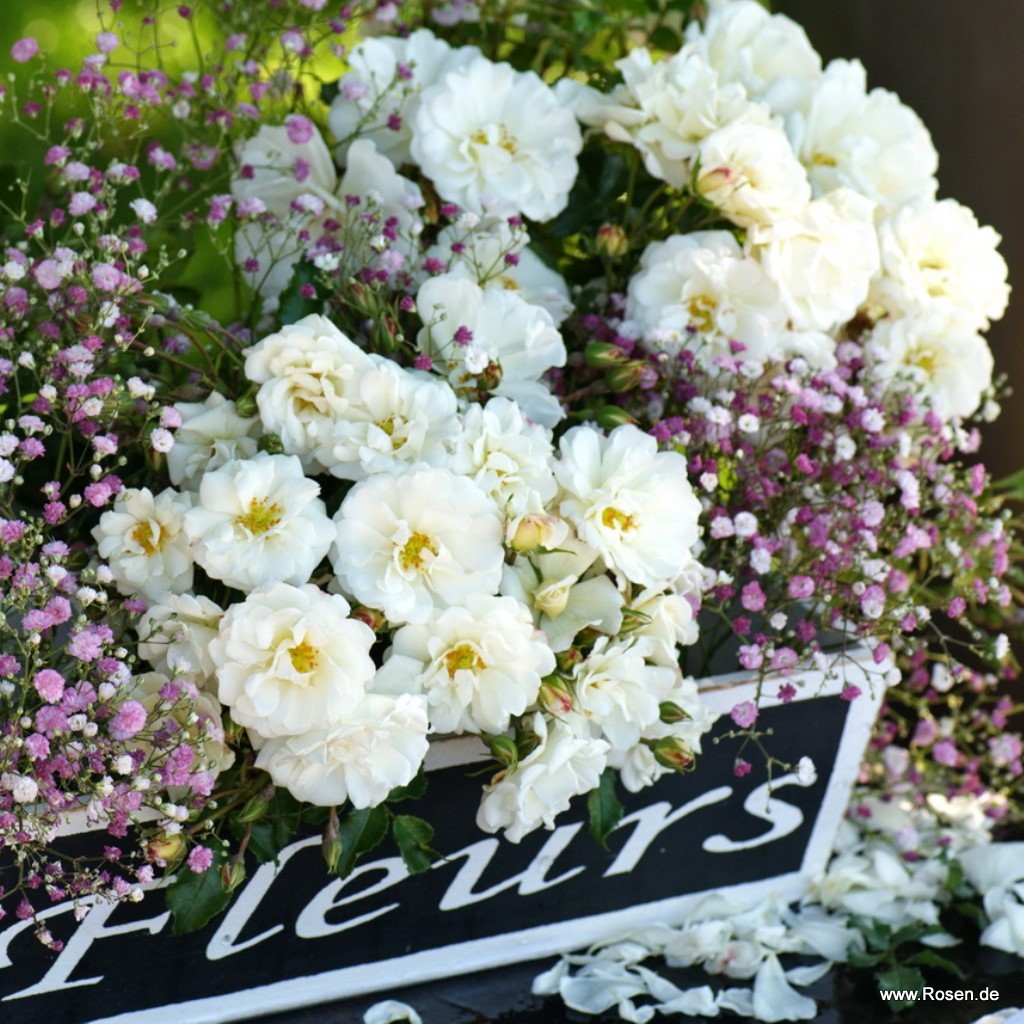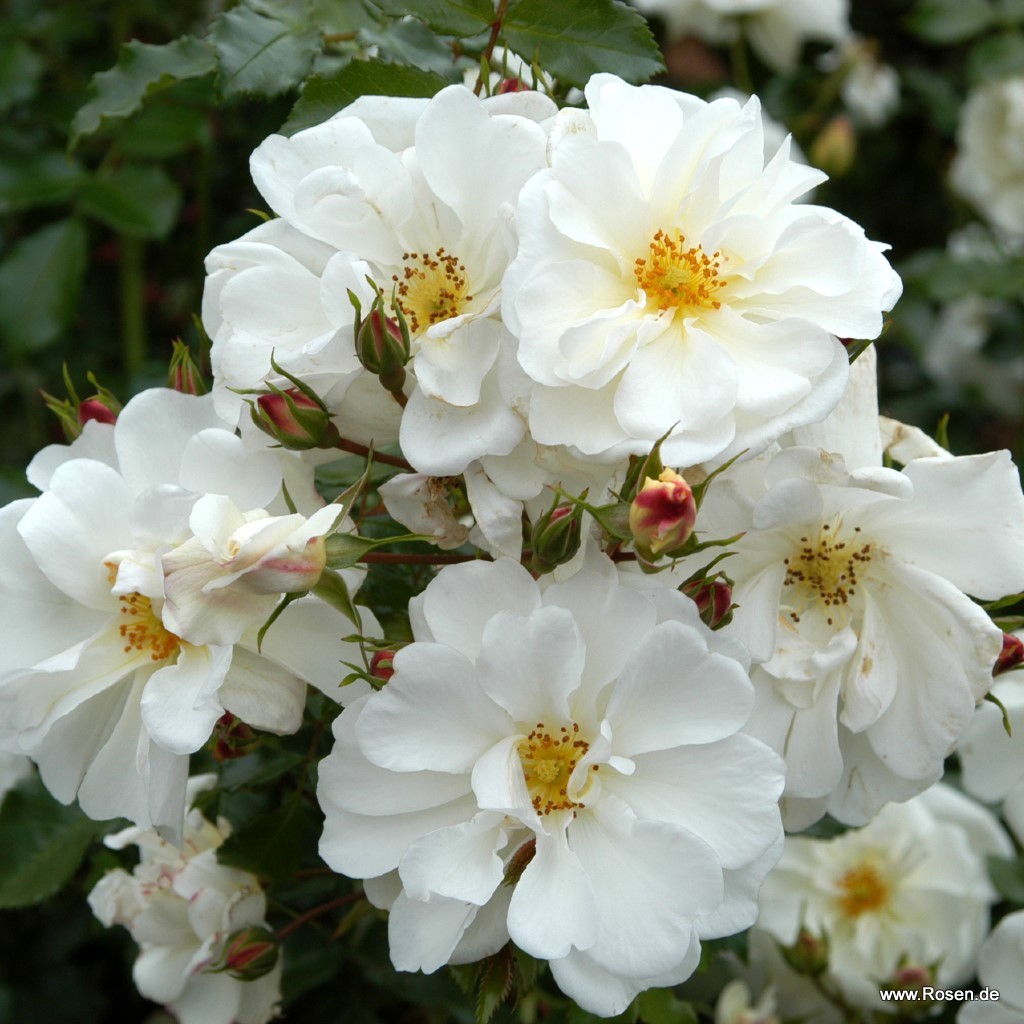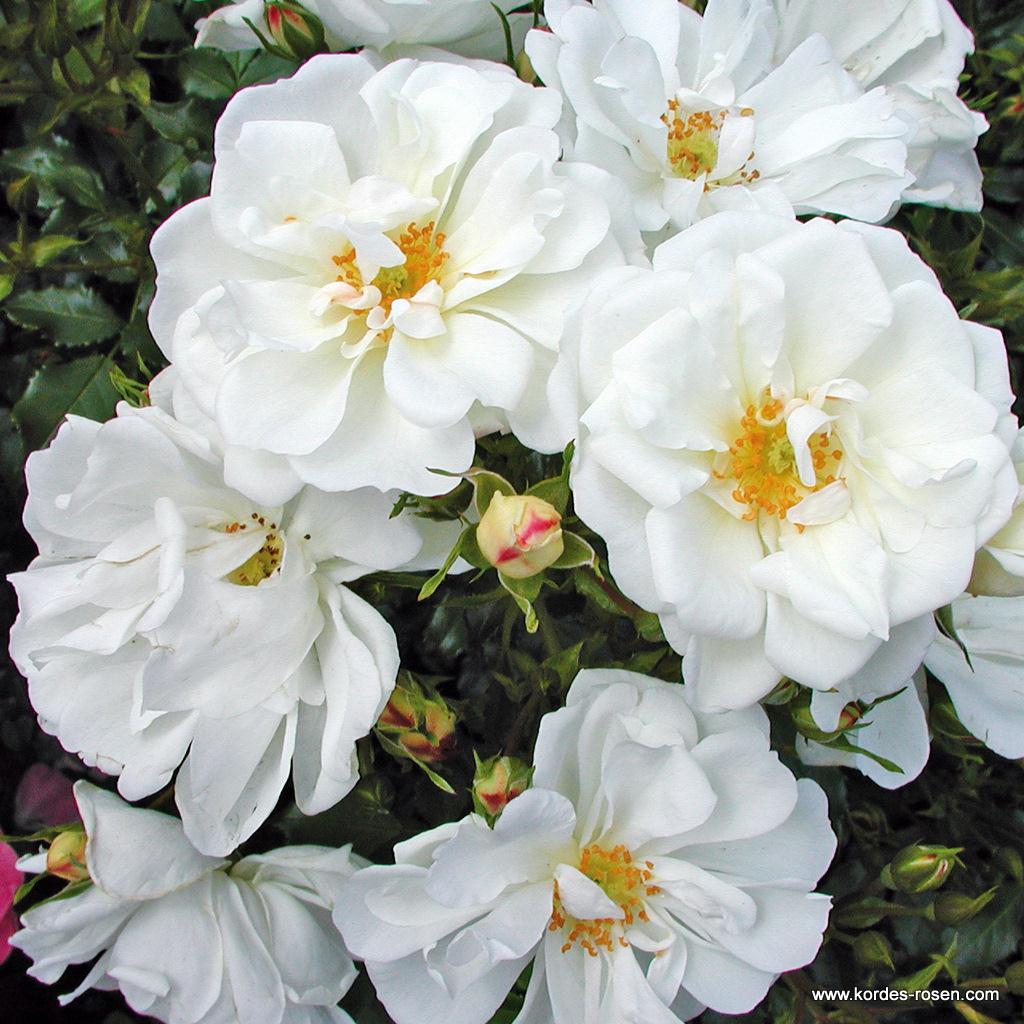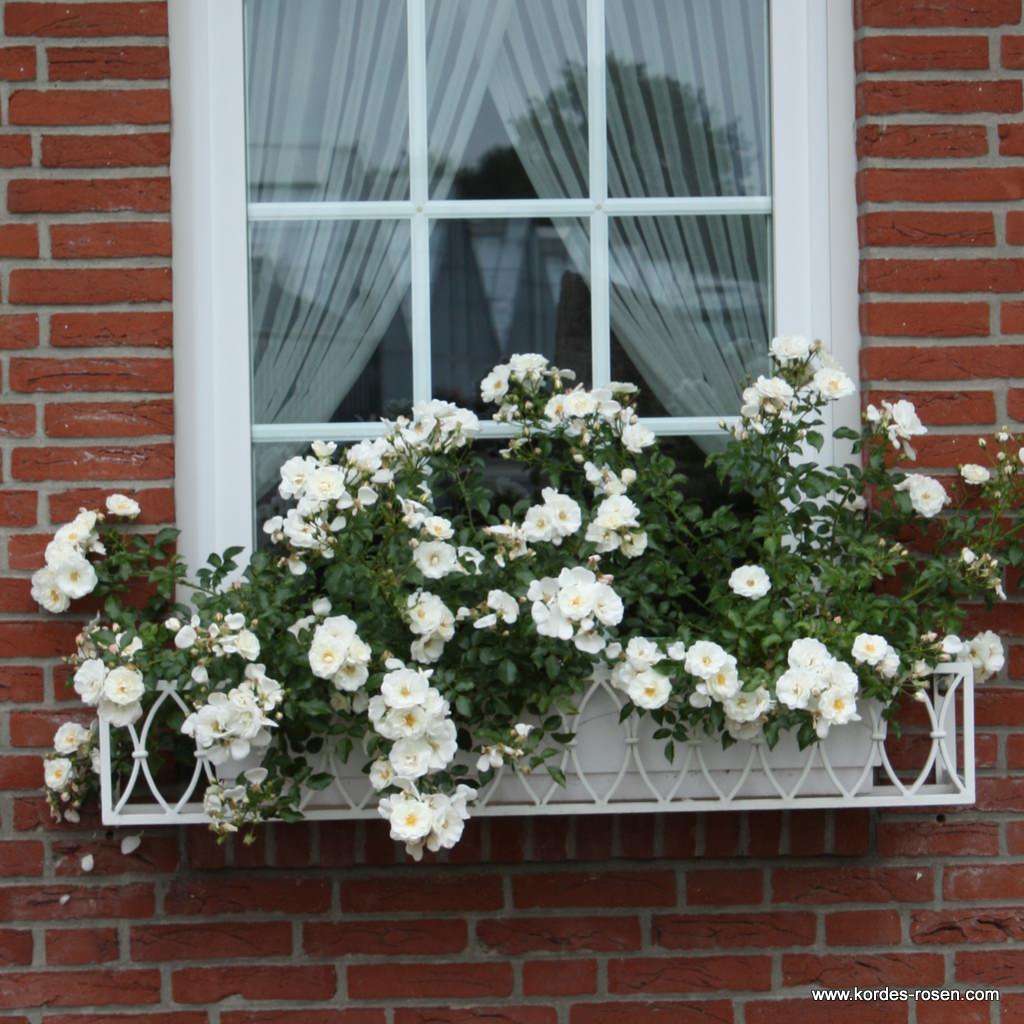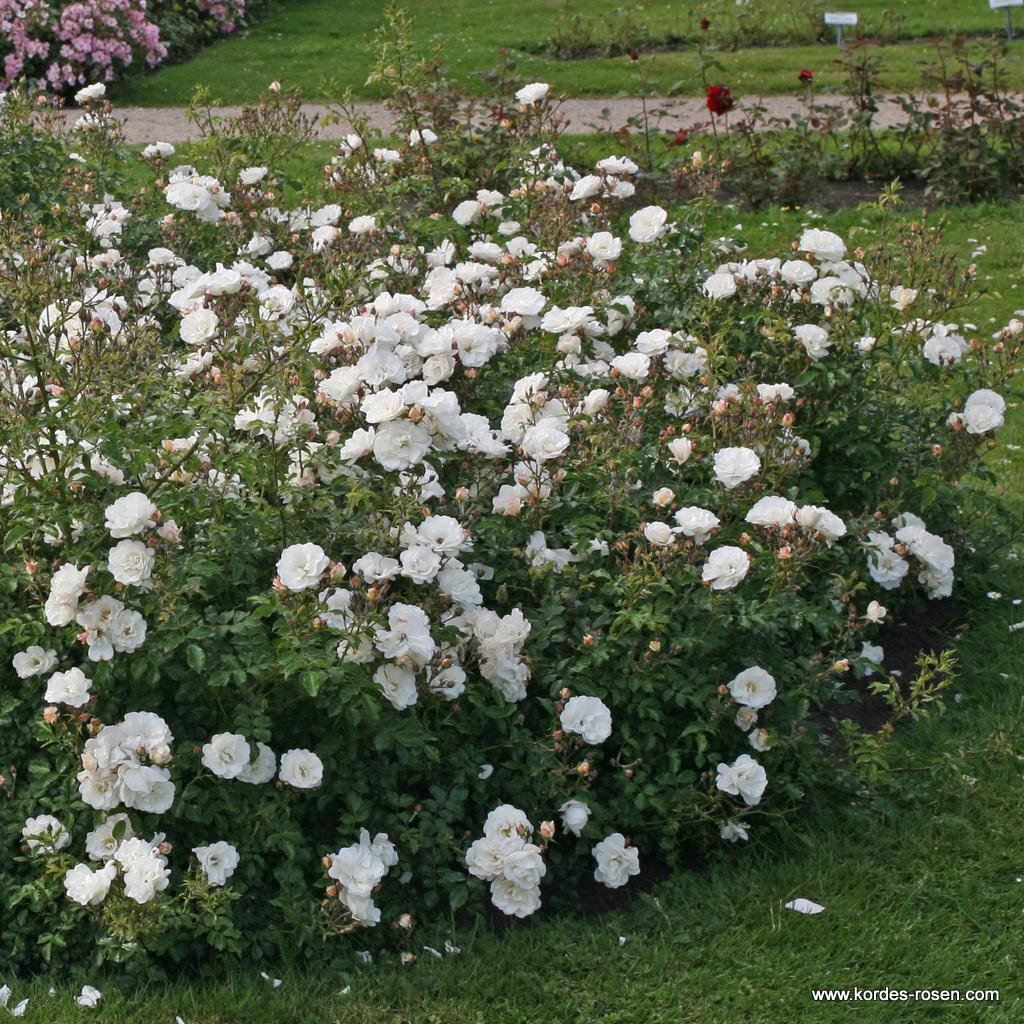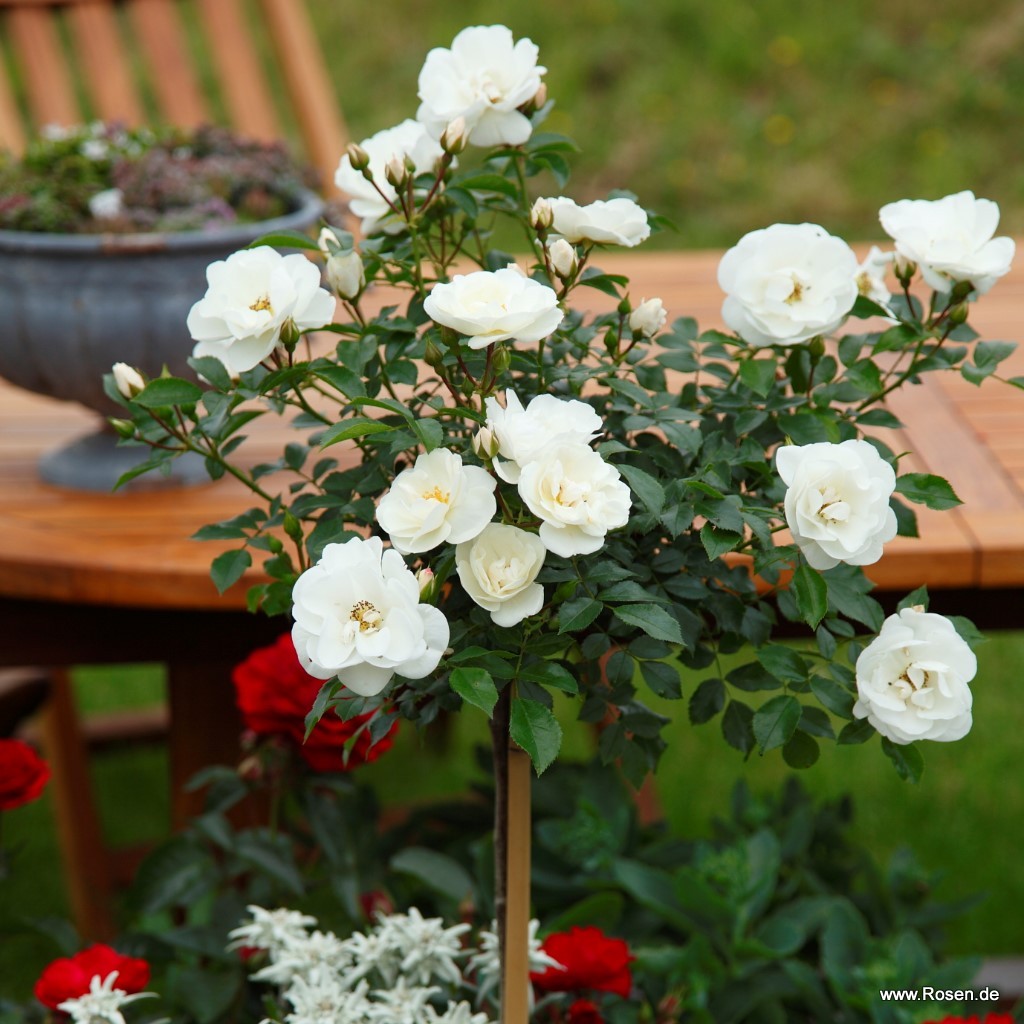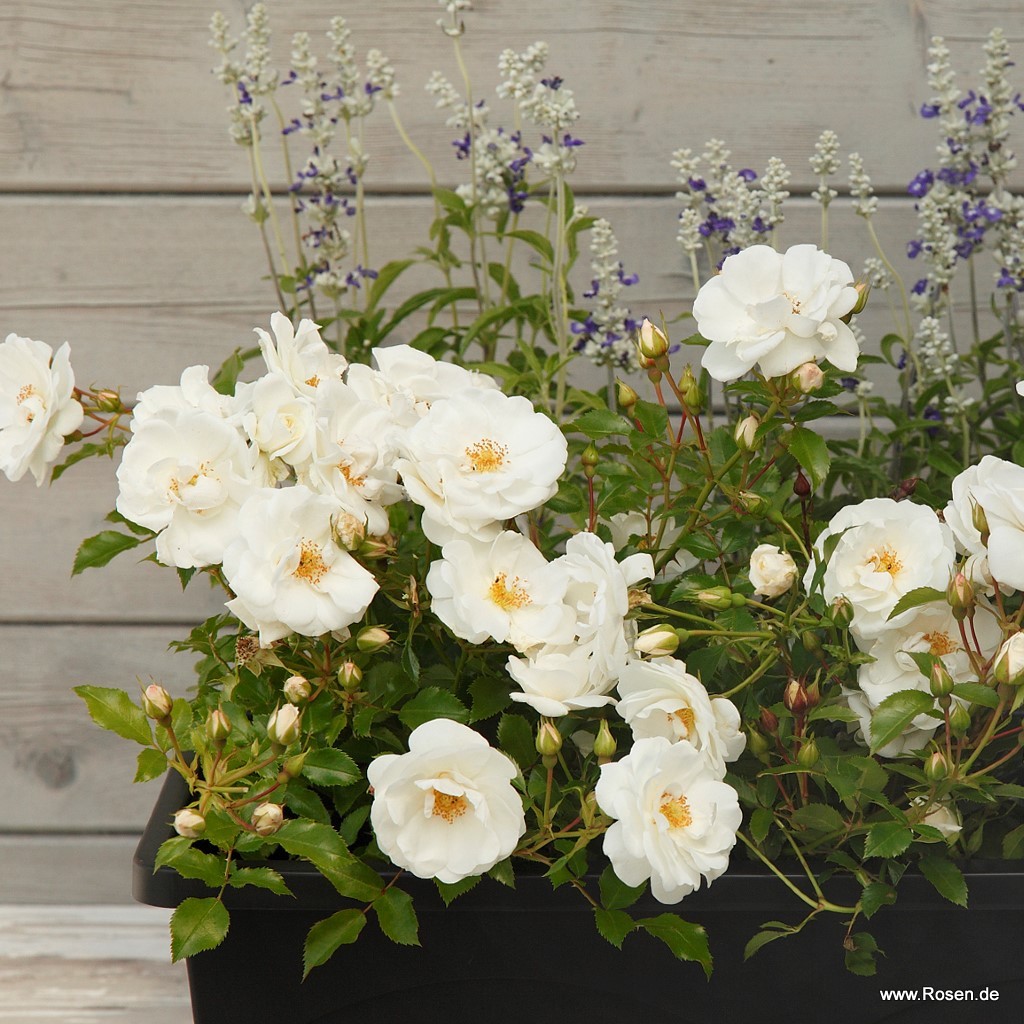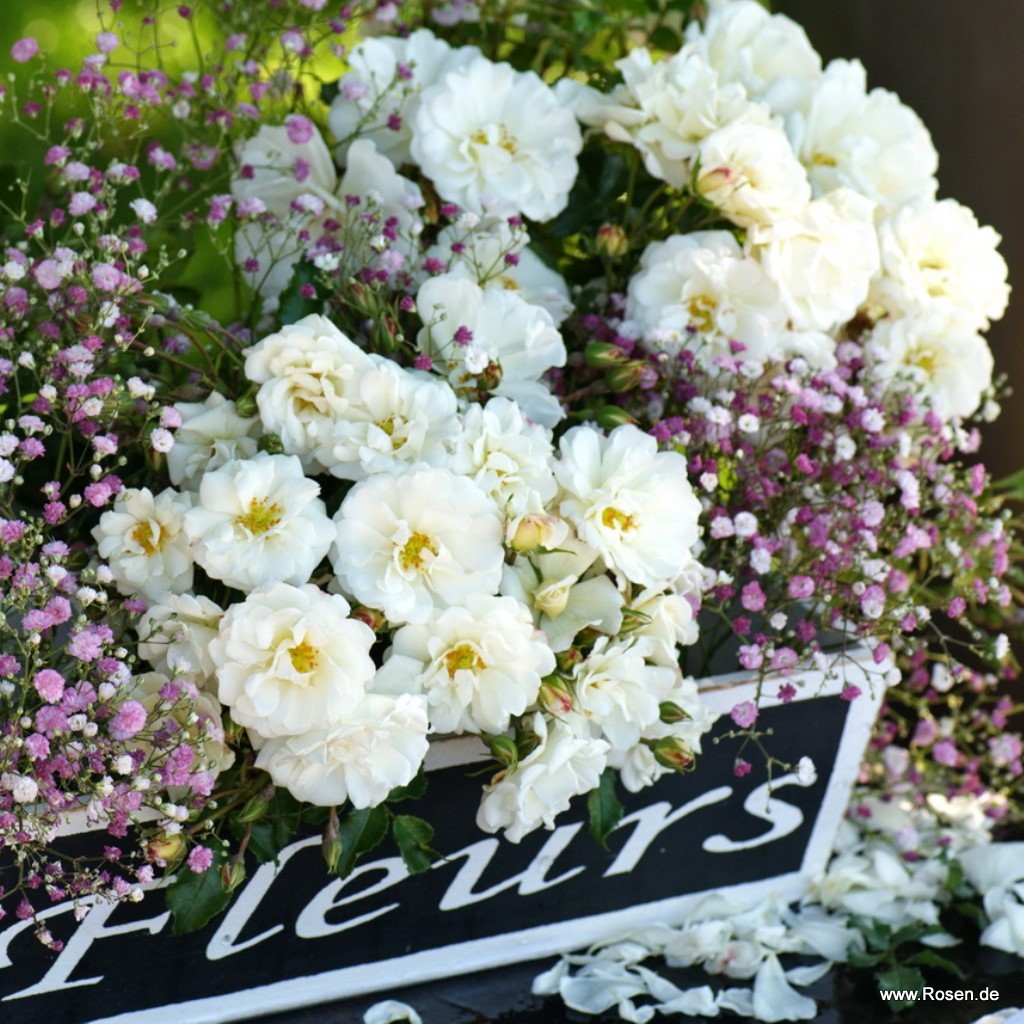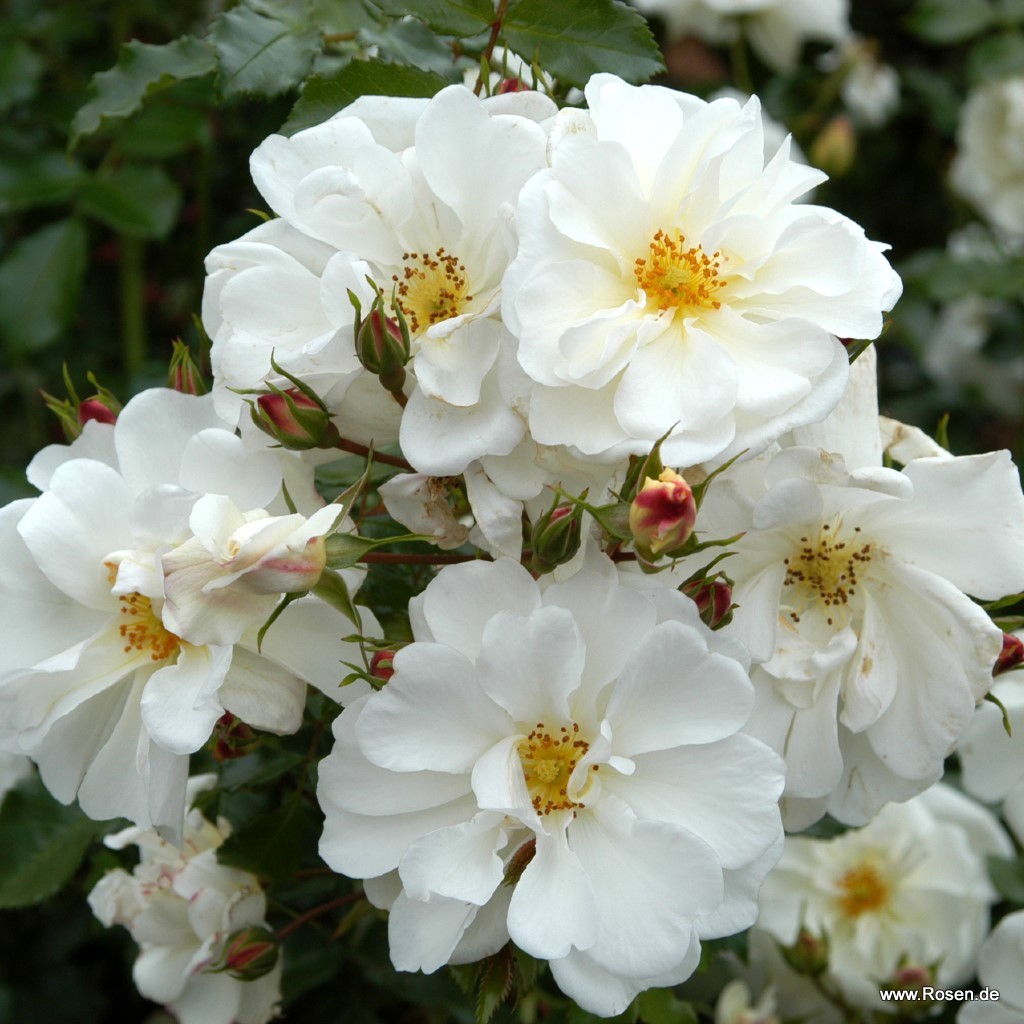 shrublet rose
Diamant®

bushy upright

Shrublet rose with an extremely healthy foliage, which is covering the ground very fast, therefore very suitable for public green or to cover large surfaces. Was awarded ADR in 2002 and several awards, like gold medals in Den Haag, Hradec and Kortrijk.
Characteristics
| | |
| --- | --- |
| Fragrance | |
| Petal Count | |
| Winterhardy | |
| Black Spot | |
| Mildew | |
| Rust | |
plants per m²:

4

flowering period:

repeat blooming

award:

ADR - label for the most beautiful and disease resistant roses

, Award Winner - prizes in international rose competitions

diameter:

6 cm

, 7 cm

natural height:

60 cm

natural width:

50 cm

plant:

bushy upright

resistance to diseases:

excellent

breeder:

W. Kordes' Söhne

location / use :

heat resistant

, suitable for graveyards

, suitable for half-shades

, suitable for hang location

, suitable for pots

, suitable for ramparts

, weather resistant

year of introduction:

2001

collection:

Rigo-Roses

note:

The details refer to our location, soil and climate conditions and may vary.
---
Wundervolle, blühfreudige und ausdauernde Rose. Sehr robust und sehr beliebt bei Hummeln
Wundervolle, blühfreudige und ausdauernde Rose. Sehr robust und sehr beliebt bei Hummeln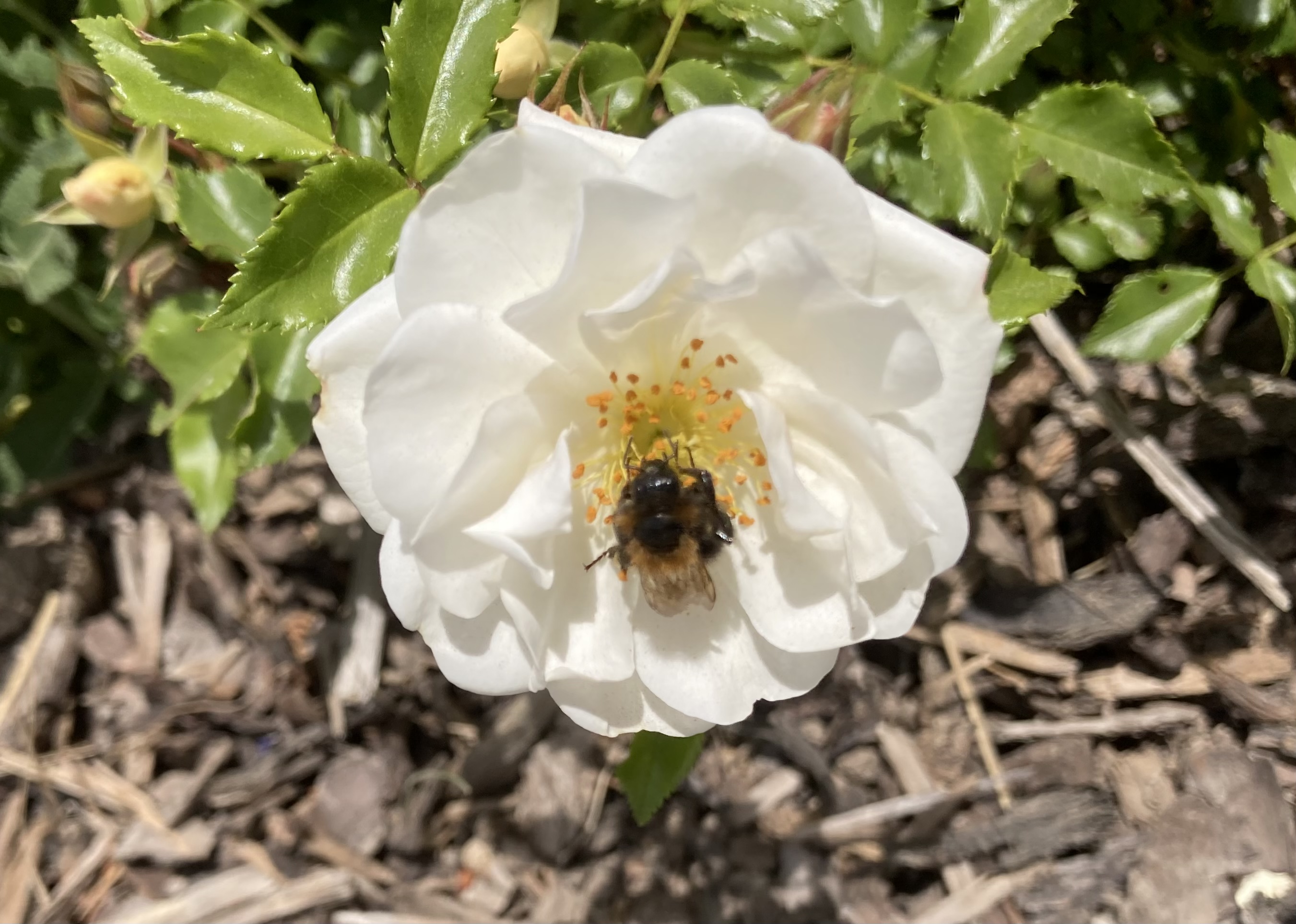 Was für eine Schönheit!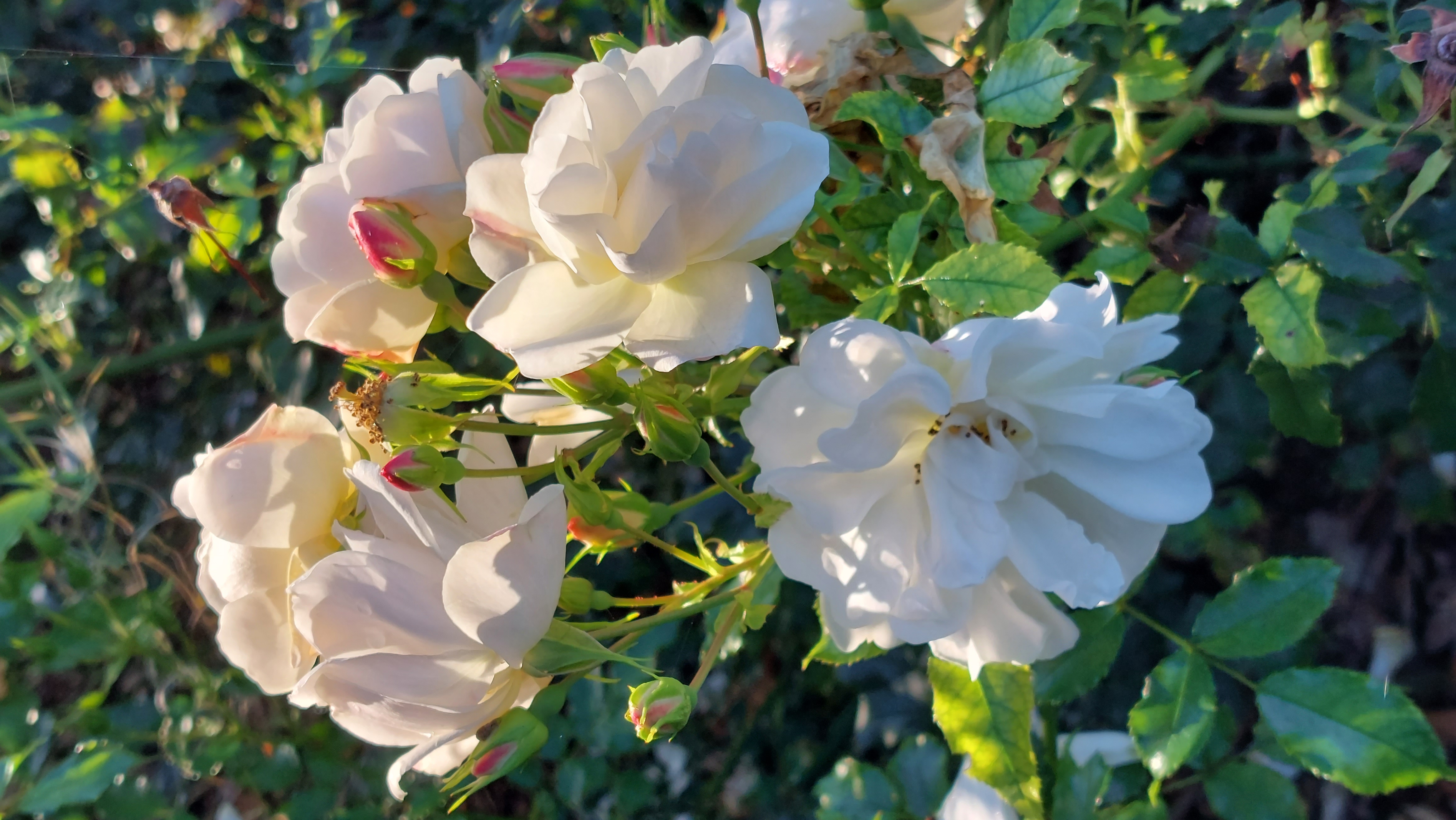 Diamant- eine Empfehlung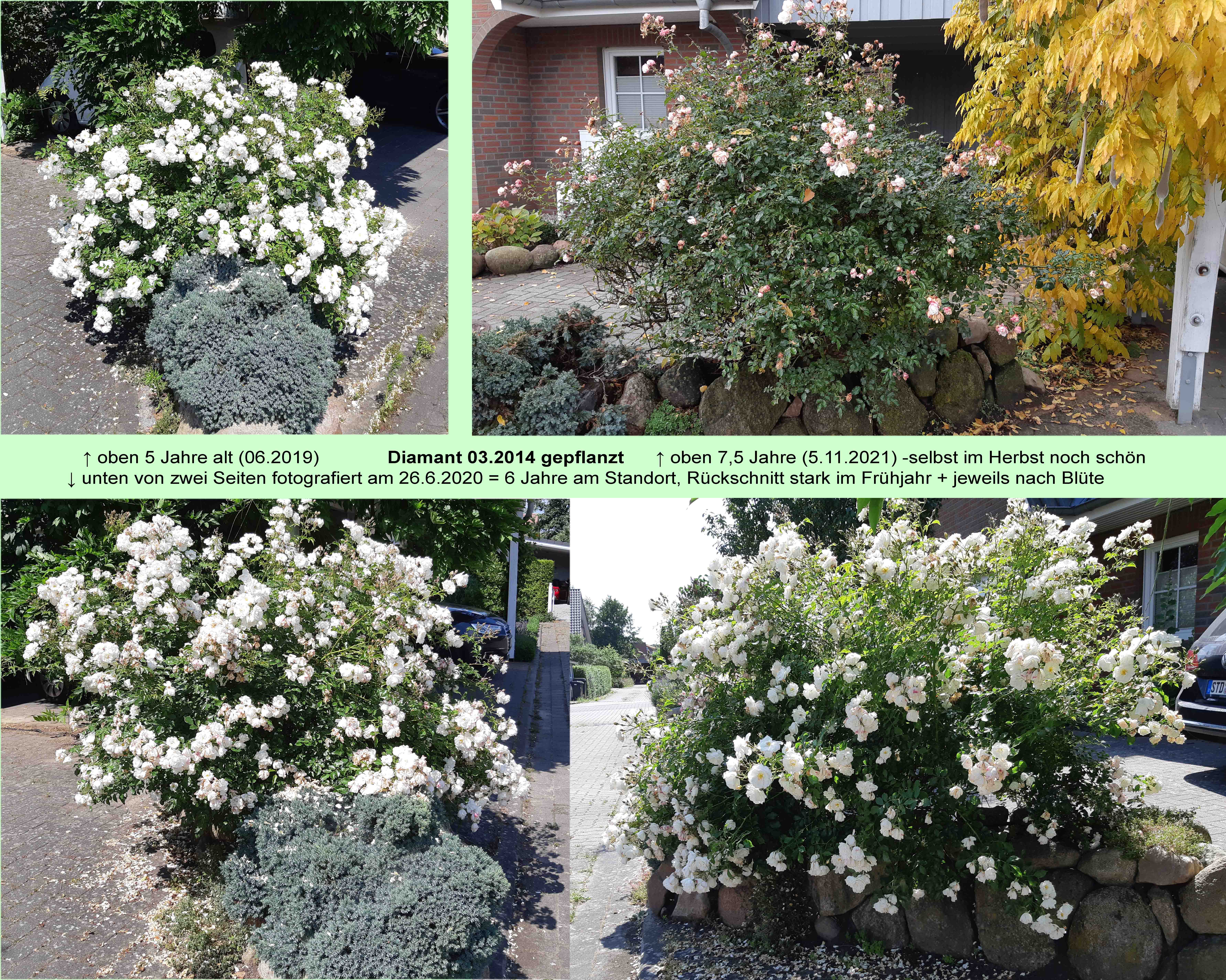 Sehr schöne Bodendeckerrose Diamant
Alle Rosen sind wirklich schön angewachsen trotz wurzelnackter Lieferung im März und nicht optimalen Bodenverhältnissen vor der Hainbuchenhecke. Zumindest bis jetzt sehr blühfreudig, gesundes Blattgrün und eine Freude für Bienen und Menschen! Hoffe es bleibt lange so :-)
wunderbare und unkomplizierte pflegeleichte Rose Bienen lieben sie
Ich habe diese Rose jetzt schon viele Jahre und die ist gesund und blüht einfach toll. In Strassennähe werde ich öfter darauf angesprochen. Bienen sind immer da und freuen sich wohl , weil sie nicht gefüllt ist. Jede Rose schneide ich nach dem ersten Blühen wie üblich zurück und dann geht gleich der nächste Flor los. Wahscheinlich kaufe ich sie noch mal, weil ich jetzt weiß, dass ich viel enger pflanzen kann. Der Boden ist nicht optimal, eher sandig. Beim Pflanzen hatte ich nur etwas Lehm mit untergemischt, sie kommt wunderbar zurecht. Kann ich empfehlen. Hab gerne ADR gewählt . Ich kann gar nicht verstehen, warum sie jemnand wieder rausreißen will, weil sie mal geschnitten werden soll. Macht man doch bei allen Rosen. Hoffentlich kann ein anderer diese Rosen übernehmen. Freude vorprogrammiert.
Die verblühten Blütenblätter fallen nicht ab, das Beet ist lange unansehnlich. Ich habe vor 3 Jahren ca. 80 Rosen gekauft und reiße sie jetzt alle wieder raus.
Vor einigen Wochen erst gesetzt und schön blüht sie. Ich kann mich der Bewertung mit dem ausputzen nicht anschließen, denn ich putze meine Rosen immer und alle aus. Was keine aufwendige Arbeit ist. Ich habe hier Sandboden und trotzdem sieht die Rose super gesund aus. Ich hoffe jetzt nur das es so bleibt. Aber bisher hatte ich mit Rosen von Kordes keinen Kummer.
Die abgeblühten braunen Blütenblätter bleiben an der Rose und fallen nicht von alleine ab. Man muss also ständig ausputzen damit die Bepflanzung gut aussieht.
Eine ganz entzückende Rose, die durch ihre offenen, wenig gefüllten Blüten ein starker Bienenmagnet und deshalb eine hervorragende Naturschützerose ist. Bei mir hier in Niederayern wird sie ca. 1 m hoch, was aber nichts ausmacht. Sie leuchtet richtig aus dem Beet. Kann sie nur empfehlen!
Ein Diamant der hält was er verspricht
Eine Rose, die hält was der Züchter verspricht!! Blätter sehen aus wie poliert,schön dunkelgrün,die Knospen erst hellrot dann öffnen sie sich zu einem strahlenden weiß. Sehr gesund, d.h. kein Mehltau(und das in diesem Sommer) und kein SRT. Eben ein Diamant!!!!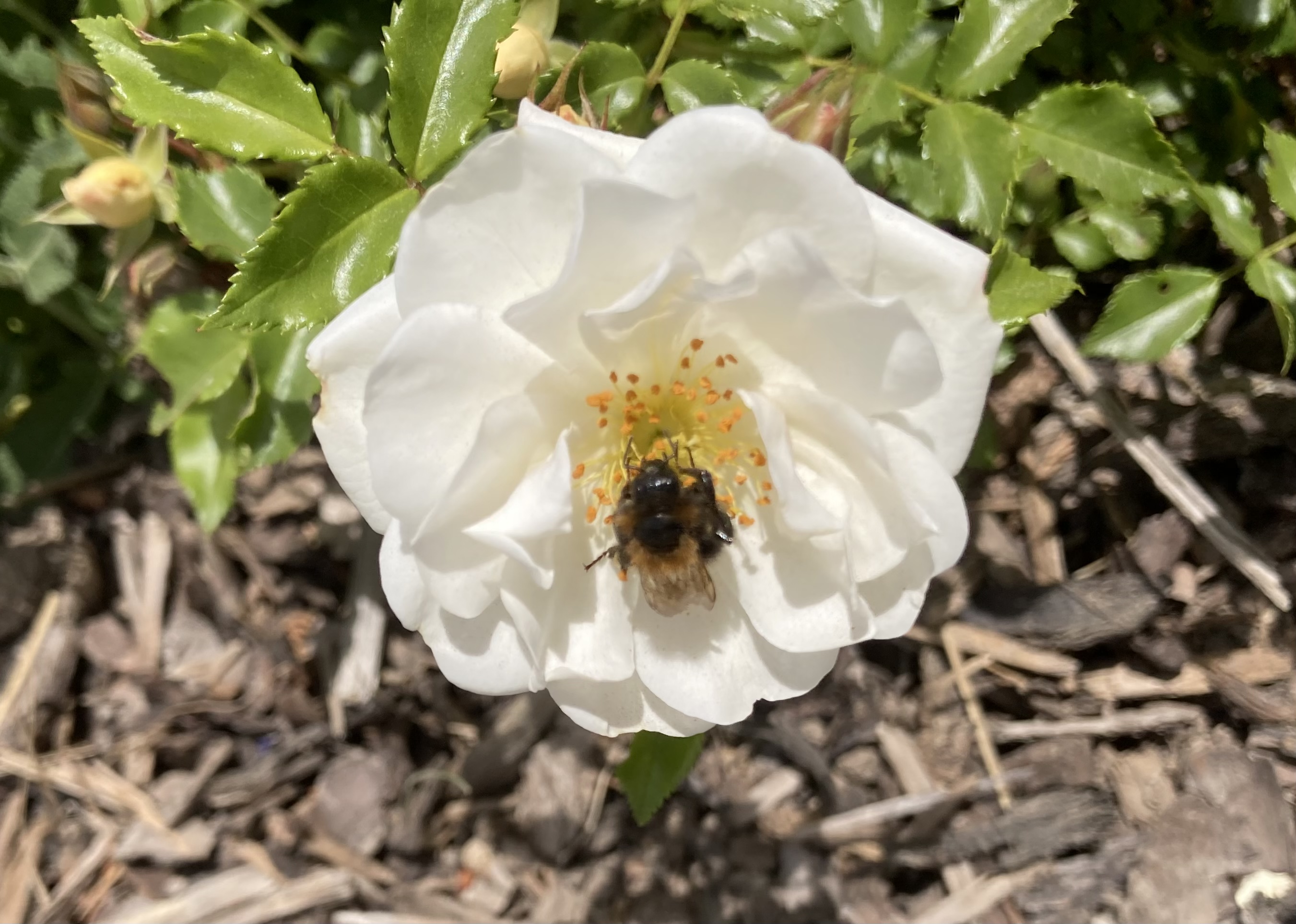 Wundervolle, blühfreudige und ausdauernde Rose. Sehr robust und sehr beliebt bei Hummeln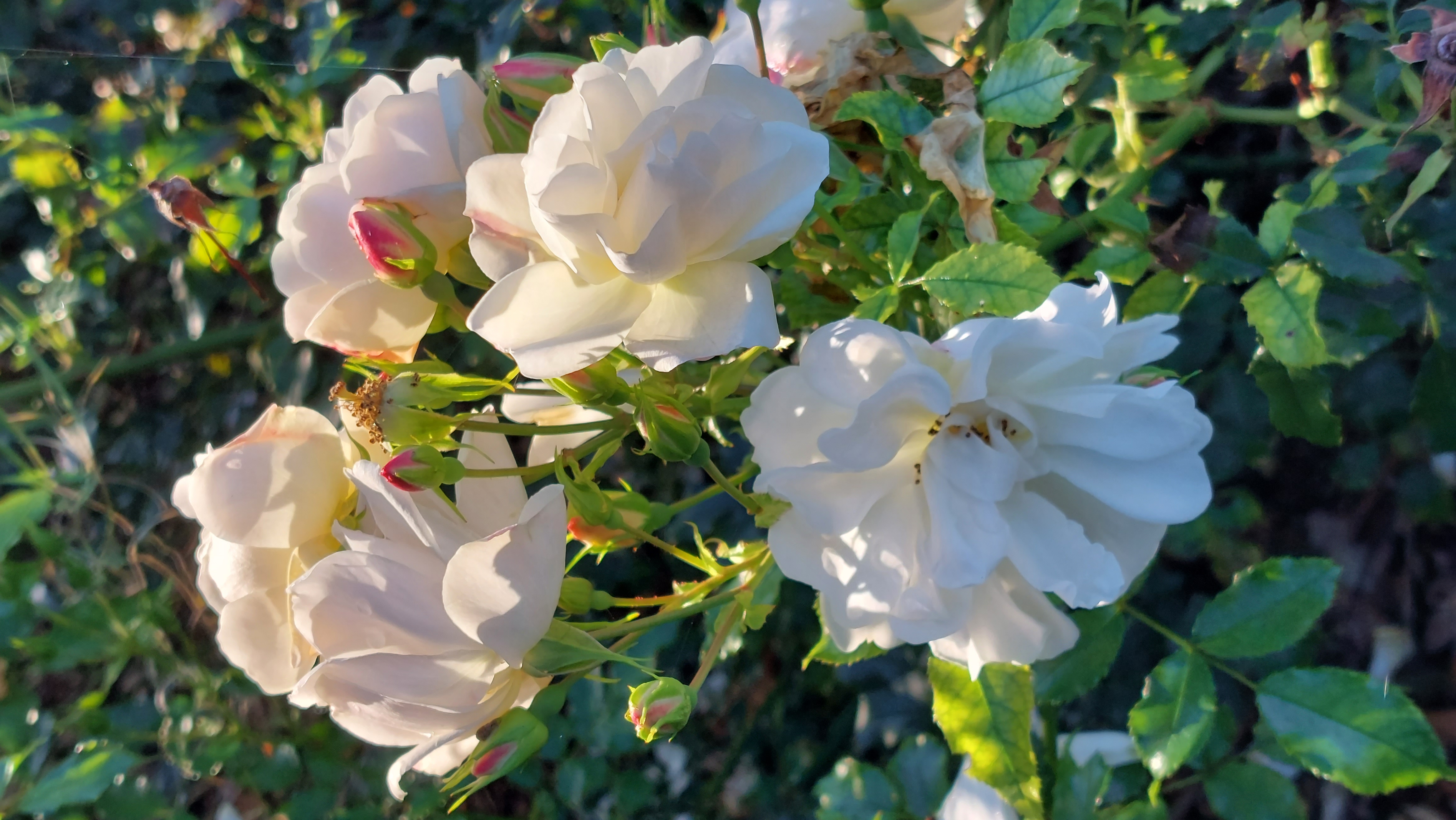 Was für eine Schönheit!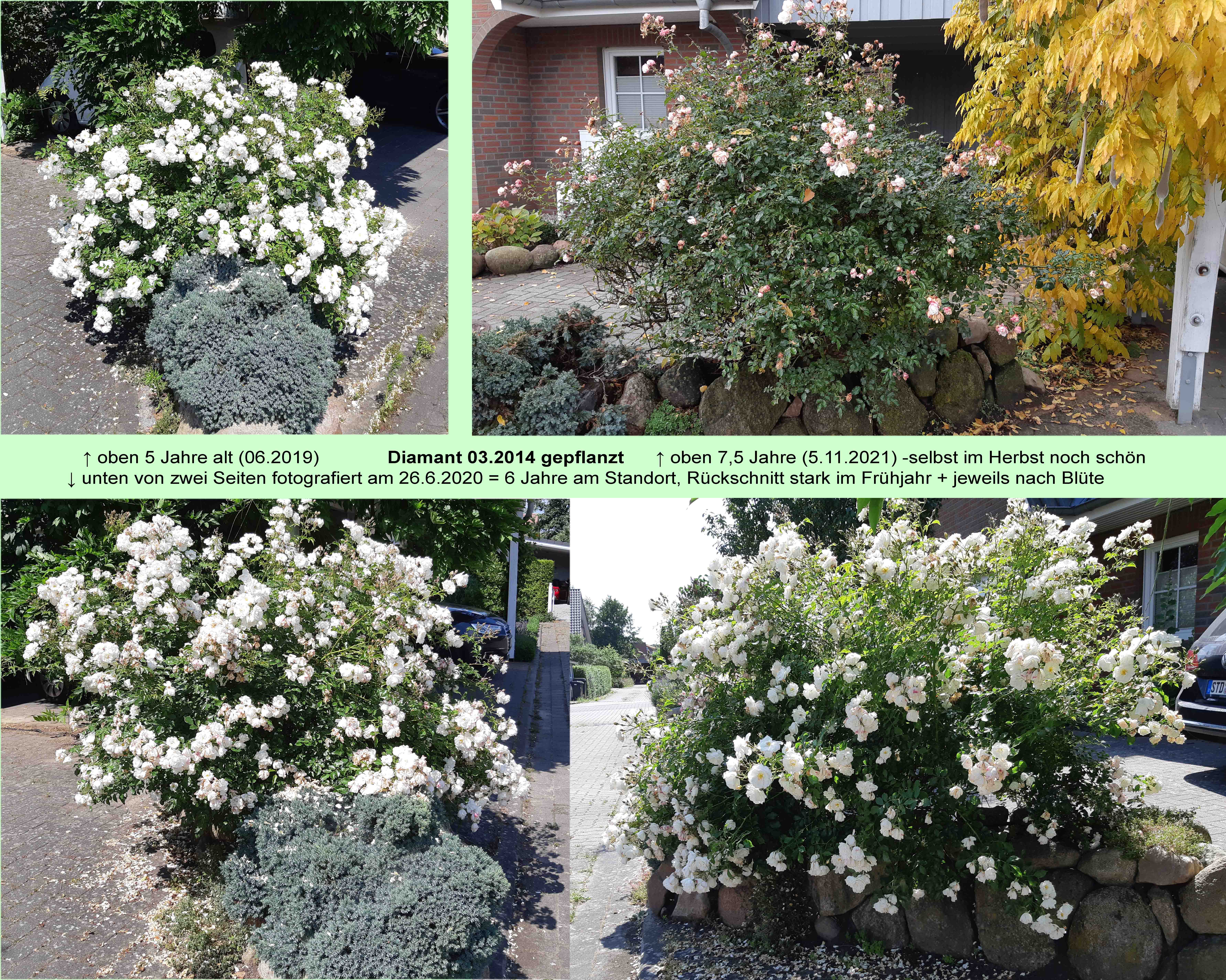 Diamant- eine Empfehlung