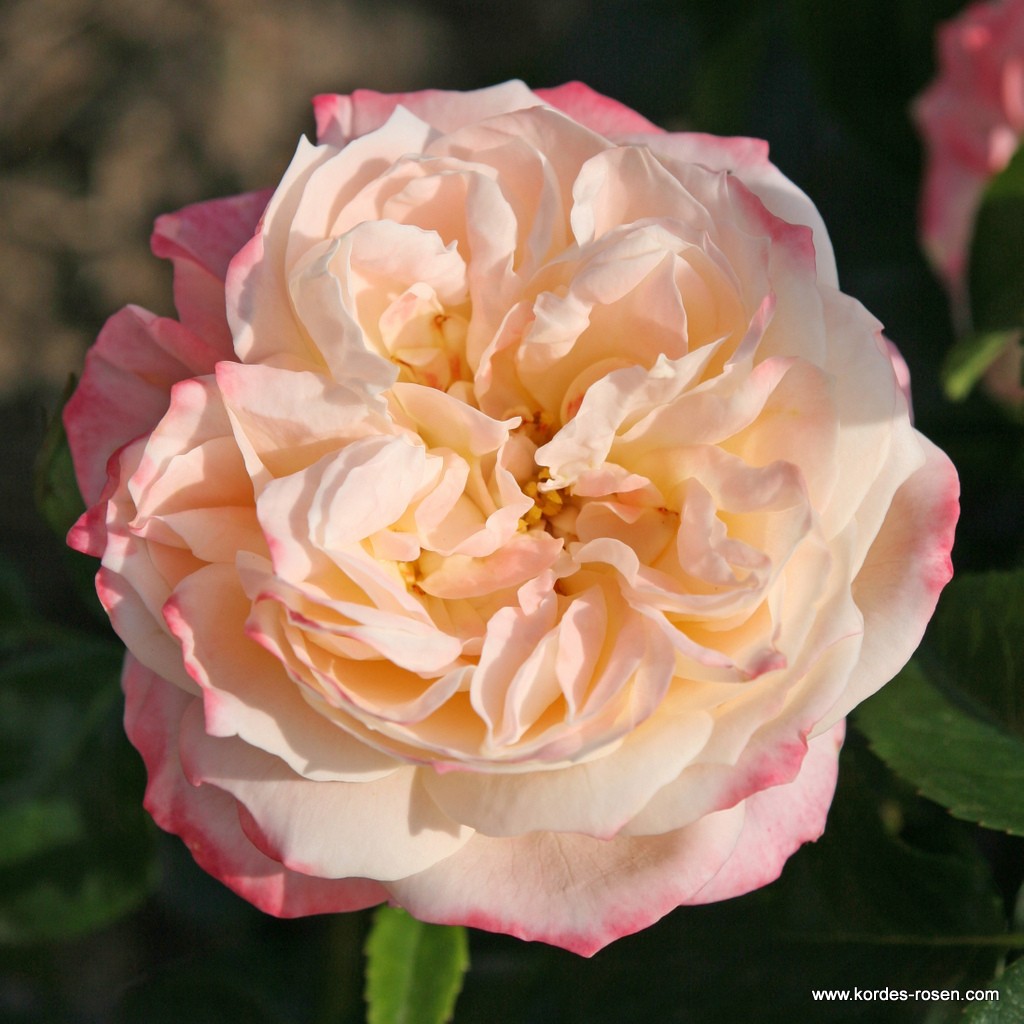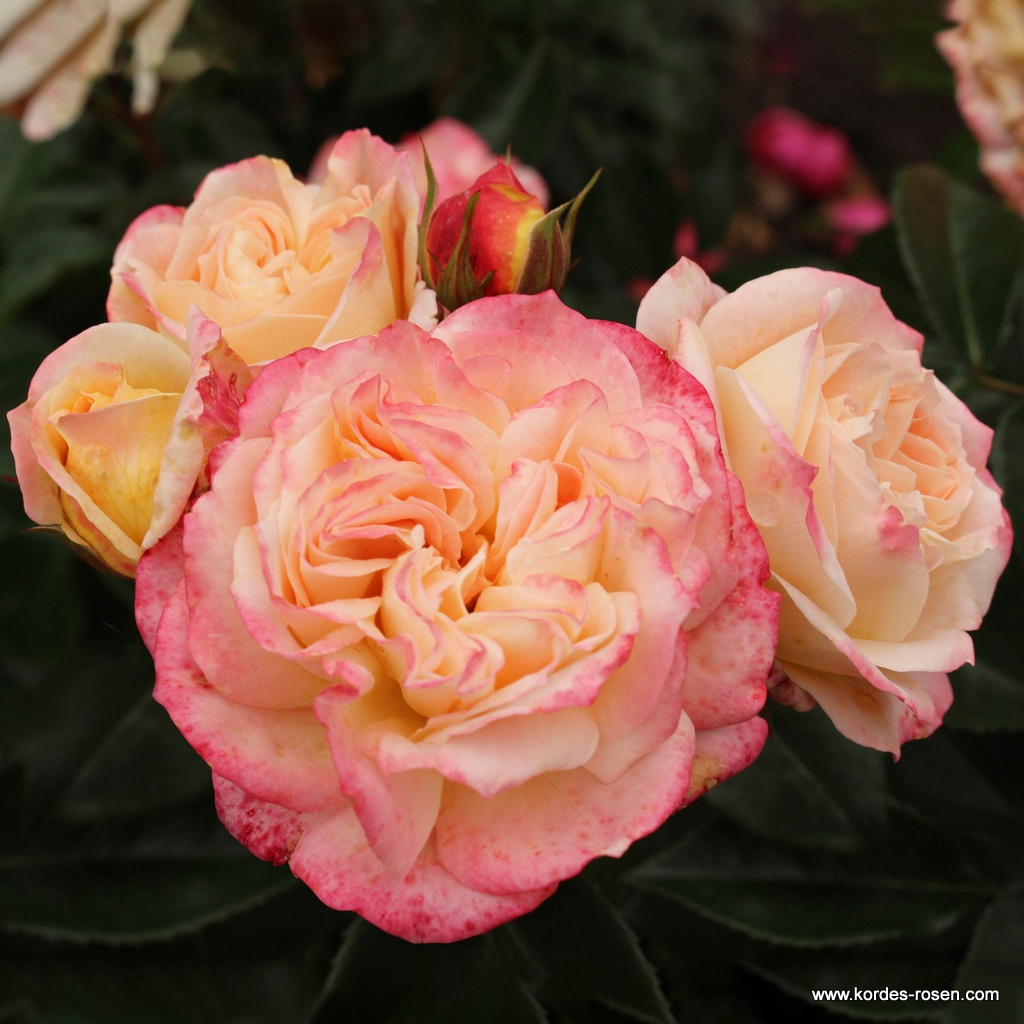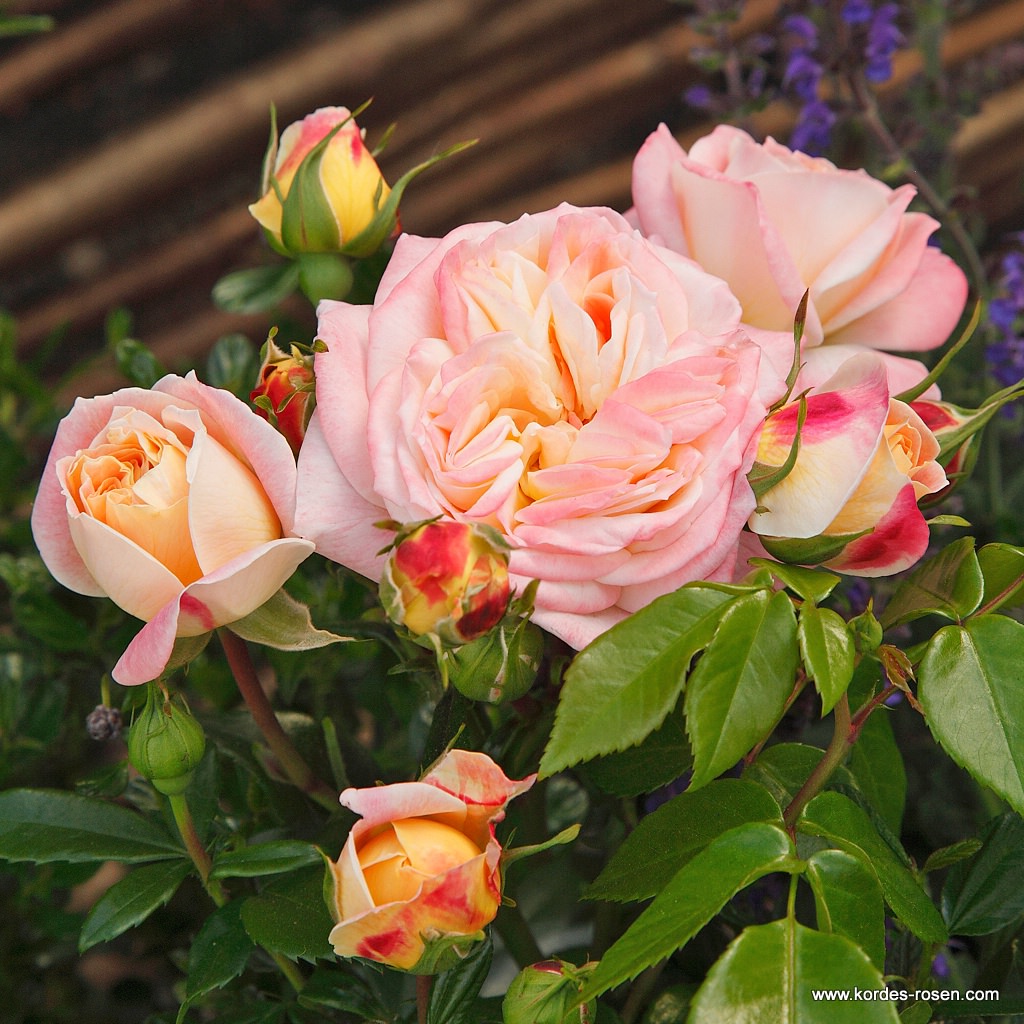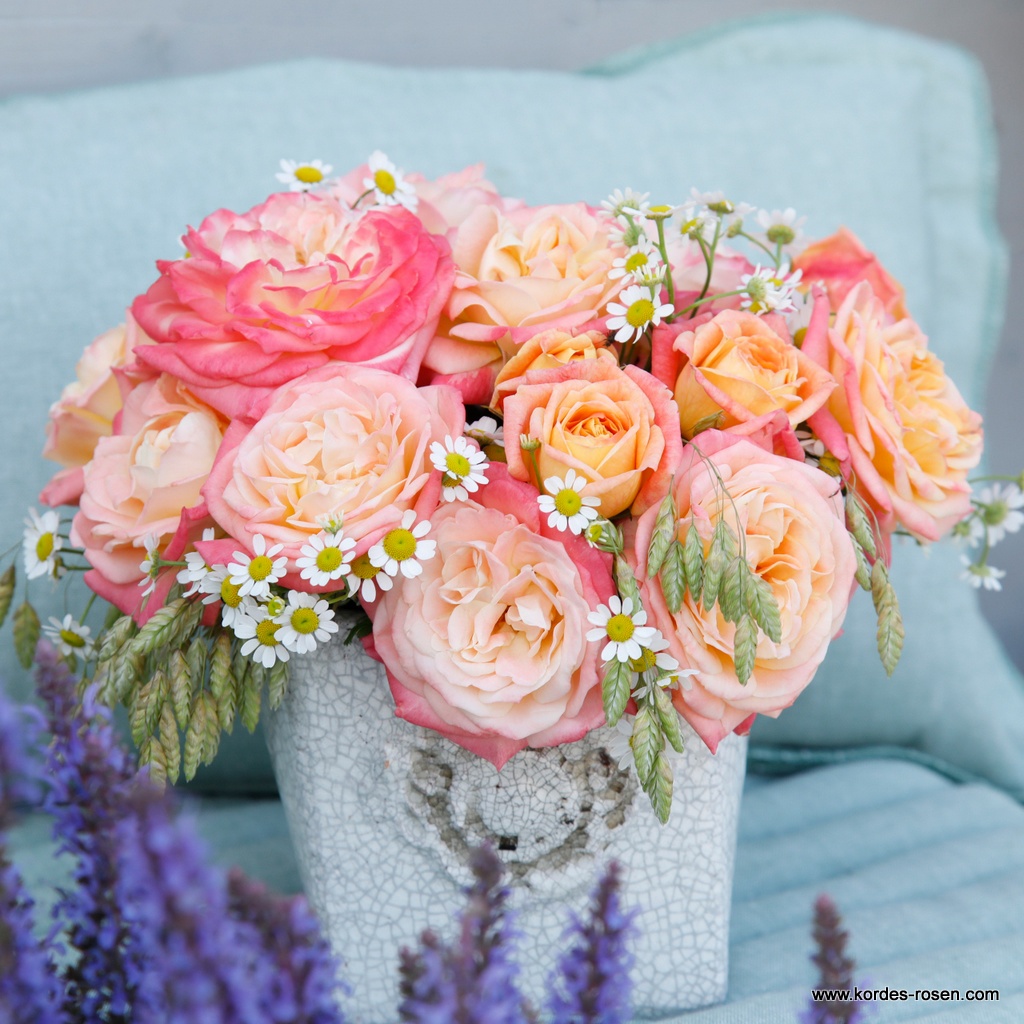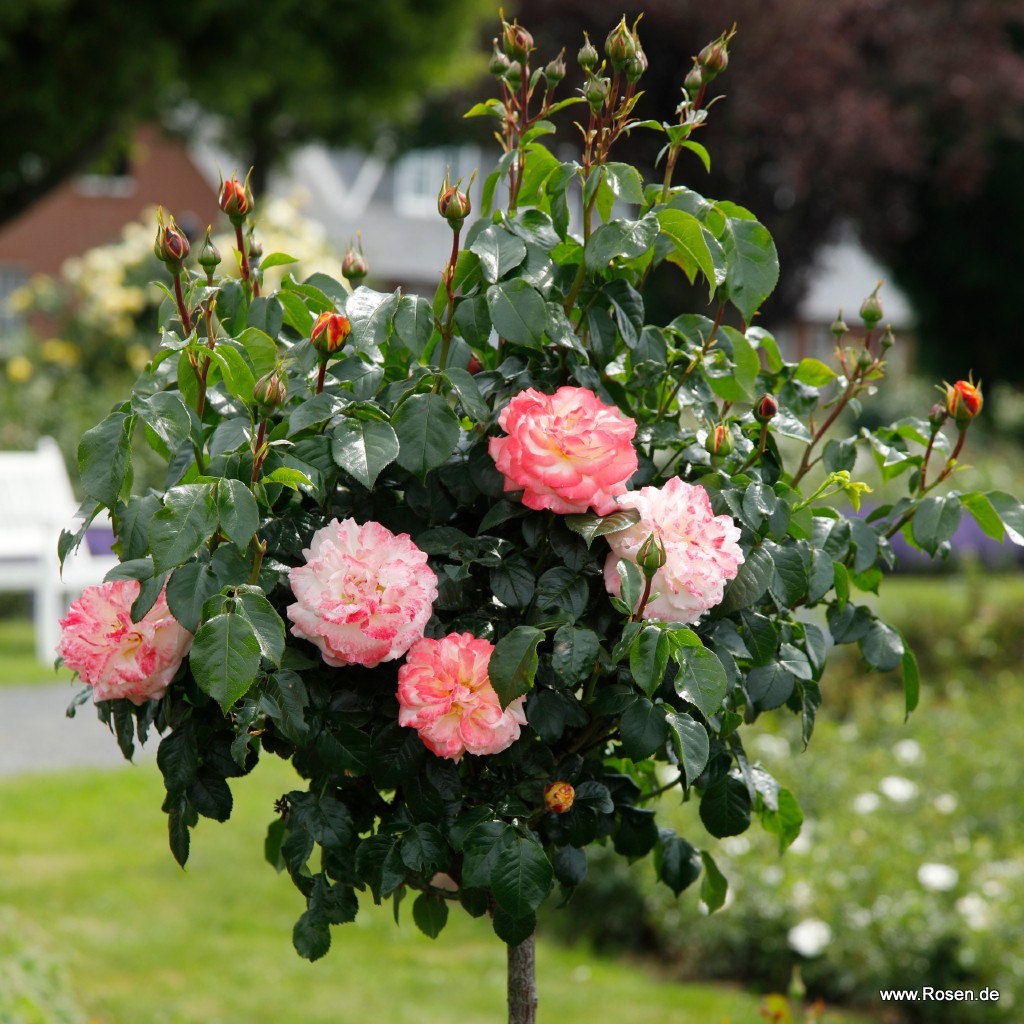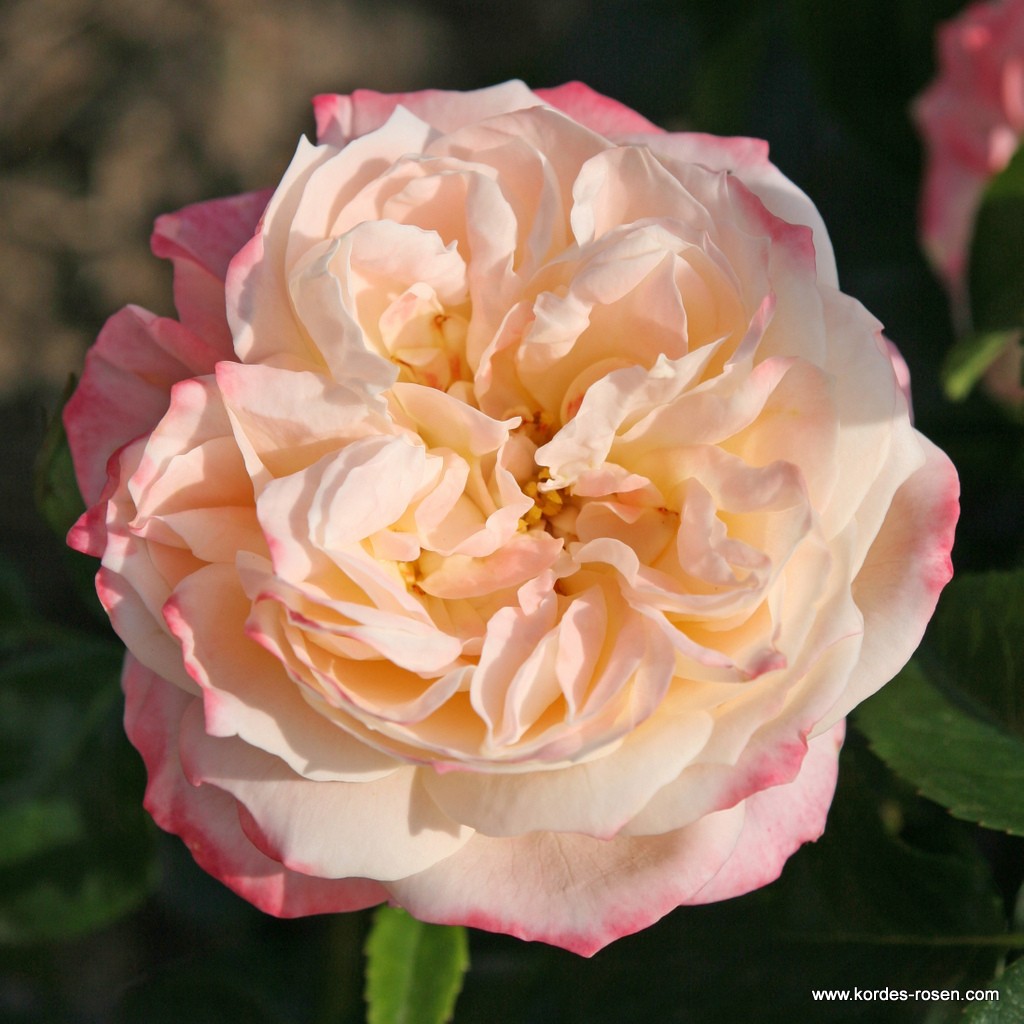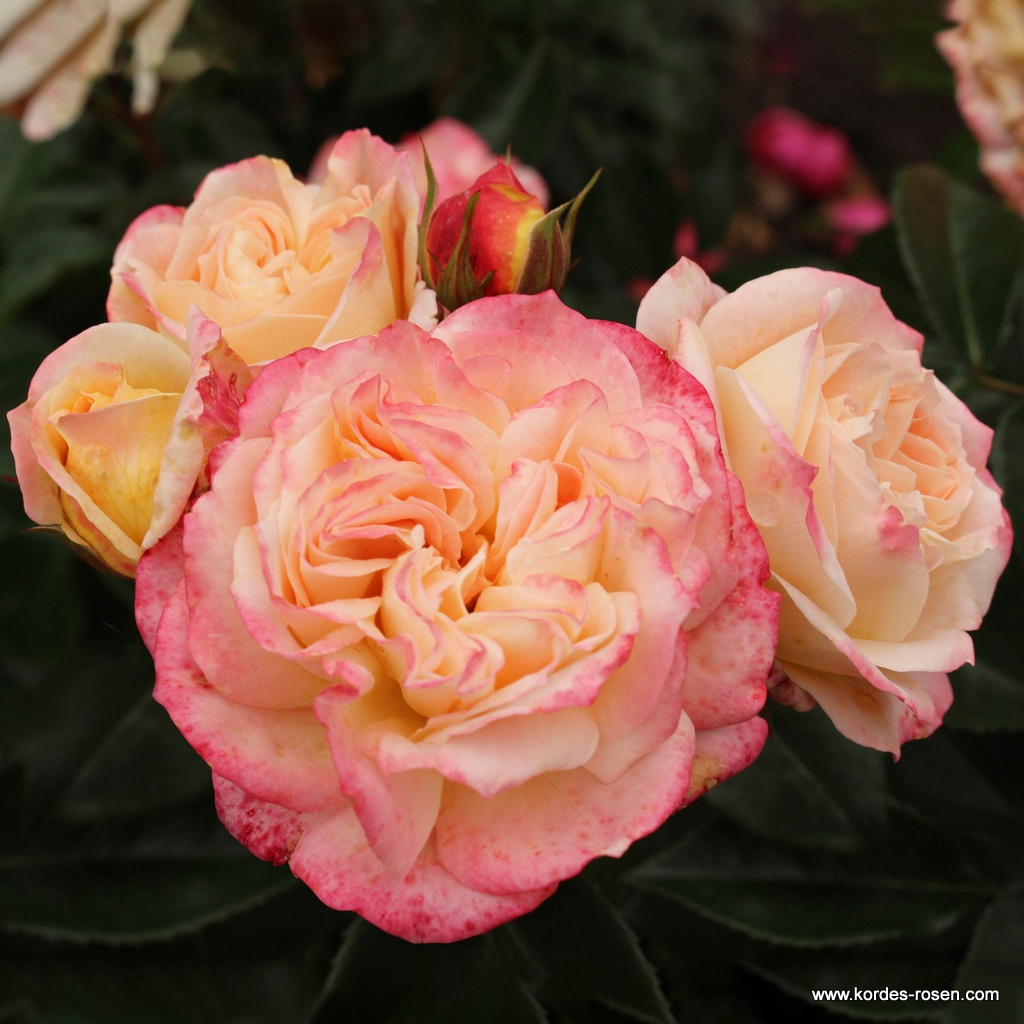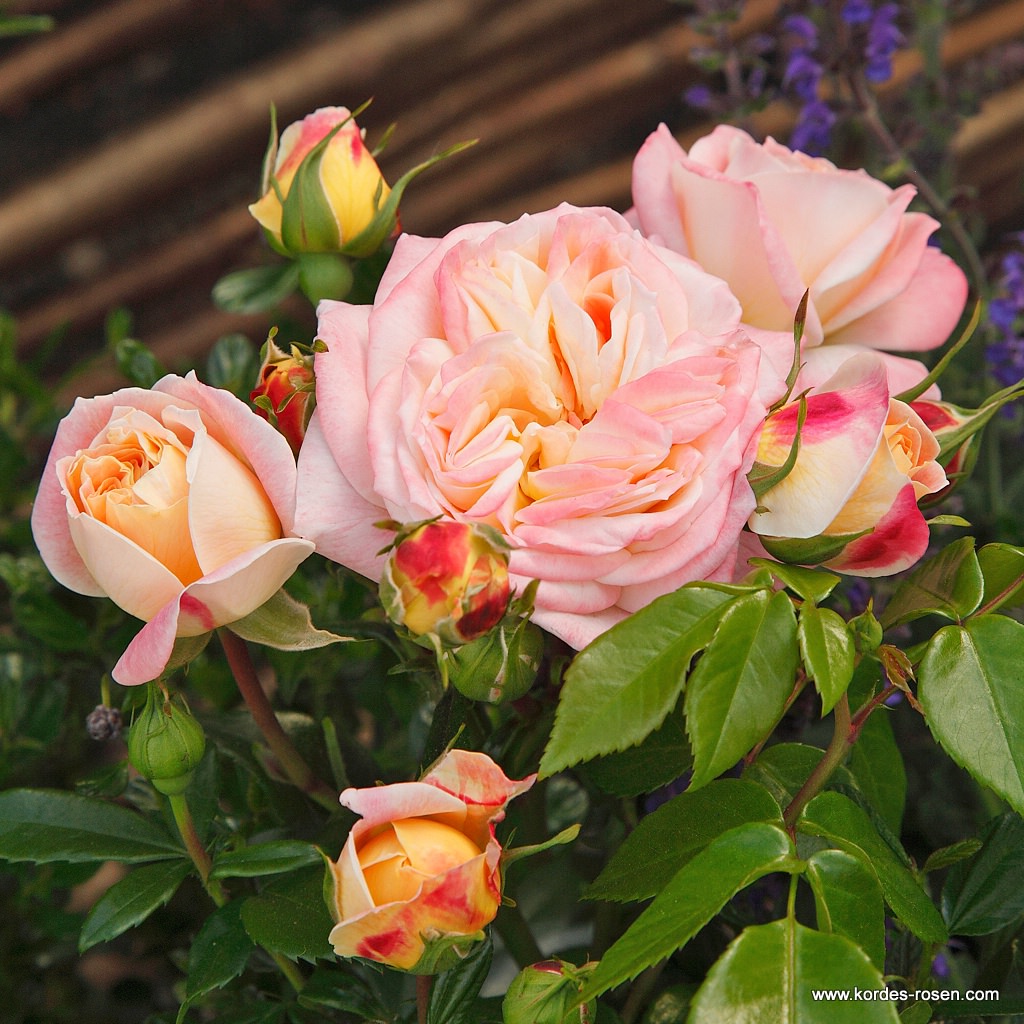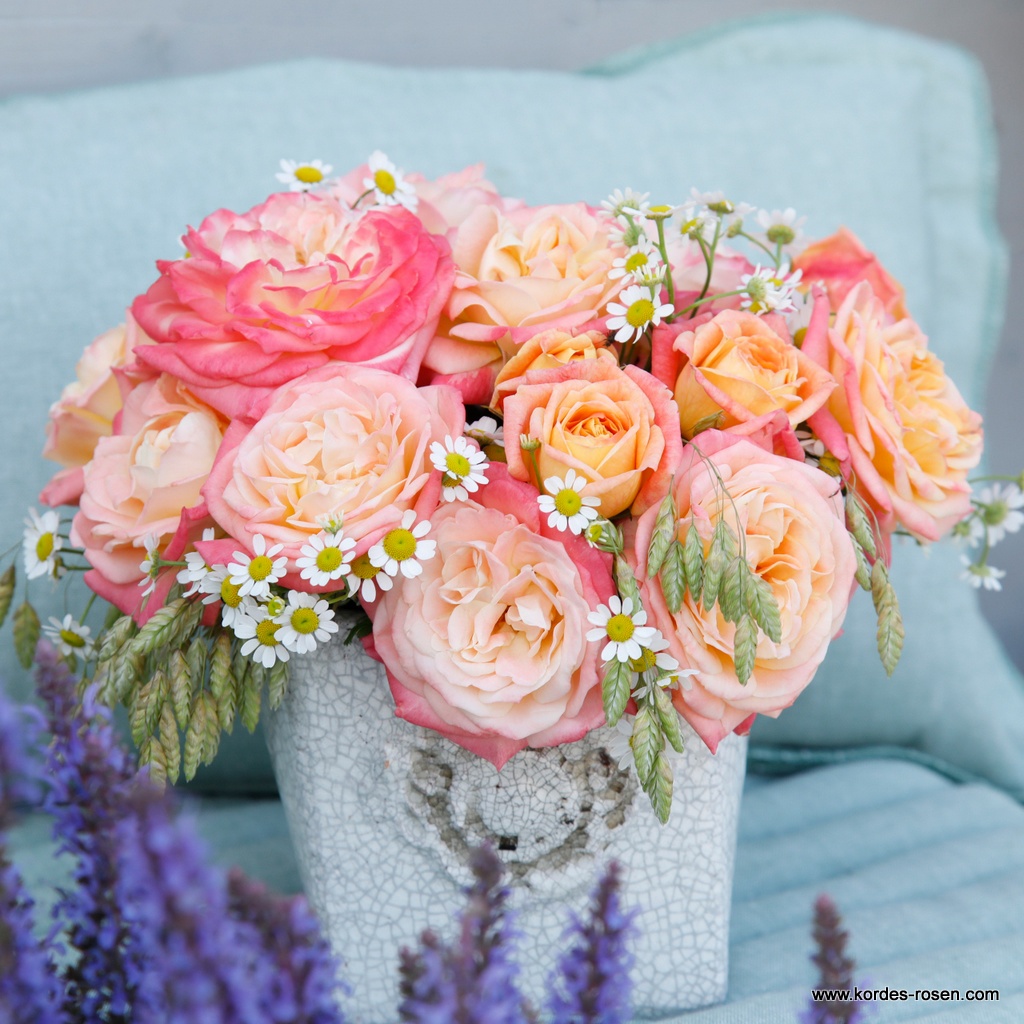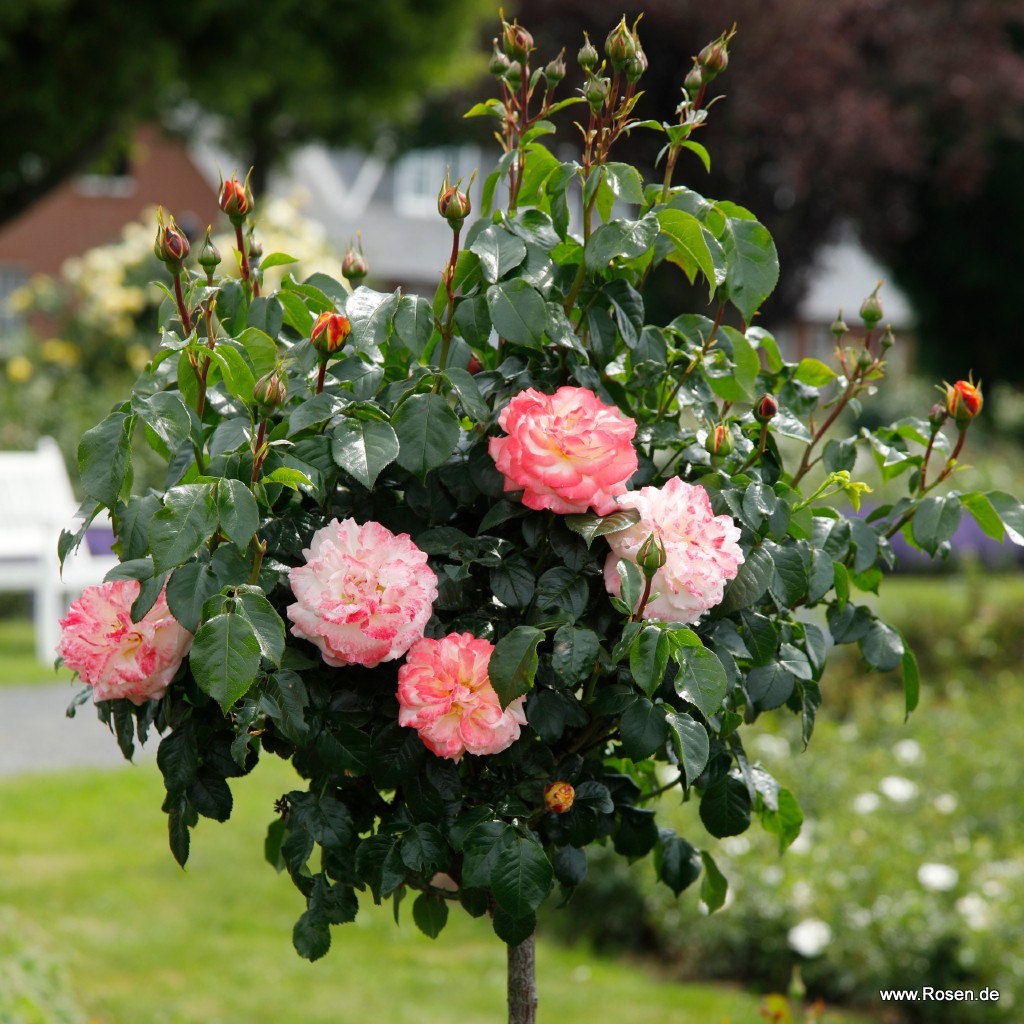 hybrid tea rose
Concorde®
cream yellow with a pink border

erect, upright

Bushy-erect growth habit, Hybrid tea rose / Grandiflora with very doubled, nostalgically formed flowers and slight fragrance. Glossy foliage with high resistance to diseases. Named after caravan deluxe 'Concorde'.
Characteristics
| | |
| --- | --- |
| Fragrance | |
| Petal Count | |
| Winter-hardiness | |
| Black Spot | |
| Mildew | |
| Rust | |
plants per m²:

4 - 5

flowering period:

repeat blooming

diameter:

7 cm

, 8 cm

natural height:

100 cm

natural width:

50 cm

plant:

erect, upright

breeder:

W. Kordes' Söhne

location / use :

well for cutting

year of introduction:

2018

collection:
Eleganza® Antique®
note:

The details refer to our location, soil and climate conditions and may vary.
---
Une rose gracieuse et élégante / A graceful and elegant rose :o)
Auch wir erhielten die Rose anlässlich des Concordtreffen als die Rose getauft wurde Sie hat sich prächtig entwickelt viele Blüten während der ganzen Sommerzeit. Vorallem die verschiedene Blütenfarben gefallen mir gut. Dank der Pflege, keinerlei Krankheiten. Schade, dass ich kein Bild anhängen kann. Grüße aus der Pfalz Gabi Kellner
Sehr gut angewachsen,aber mit Mehltau erkrankt
Eine Edelrose die alle Erwartungen übertroffen hat. Sie stand als Testrose in 2017 bei mir im Garten, und blüte von Mai bis Oktober 4 mal.Die einzelne Blüte zeigte mindestens 7 mal eine andere Farbe in ihrer Blütezeit. Ich durfte am 22.08 2018 mit der Firma Concorde Reisemobile und dem Reisemobil Club CFN diese schöne Edelrose taufen.
220px
floribunda rose
Lions-Rose®
Elegant Fairy Tale Rose in soft colour presenting a very healthy foliage. Ideal for beds, but also for single planting or in smaller groups. ROTY 2006.
hybrid tea rose
Athena®
Hybrid Tea Rose with highcentered flowers, good resistance to diseases and charming colour. New member of ELEGANZA - Collection.
hybrid tea rose
Tiamo®
Erect growing Hybrid tea rose / Grandiflora with very doubled, nostalgically shaped flowers in medium red. Always in small clusters with relatively weather resistant petals. Glossy foliage with high disease resistance.