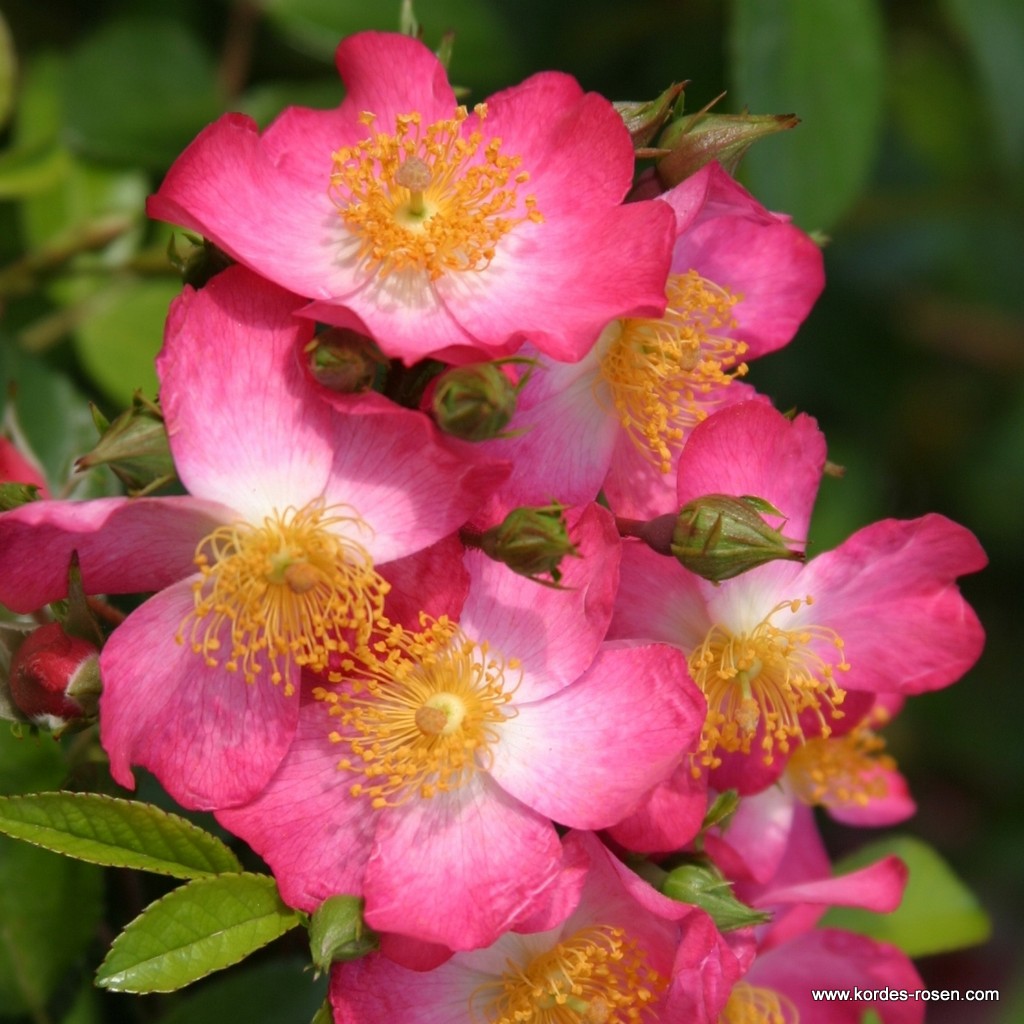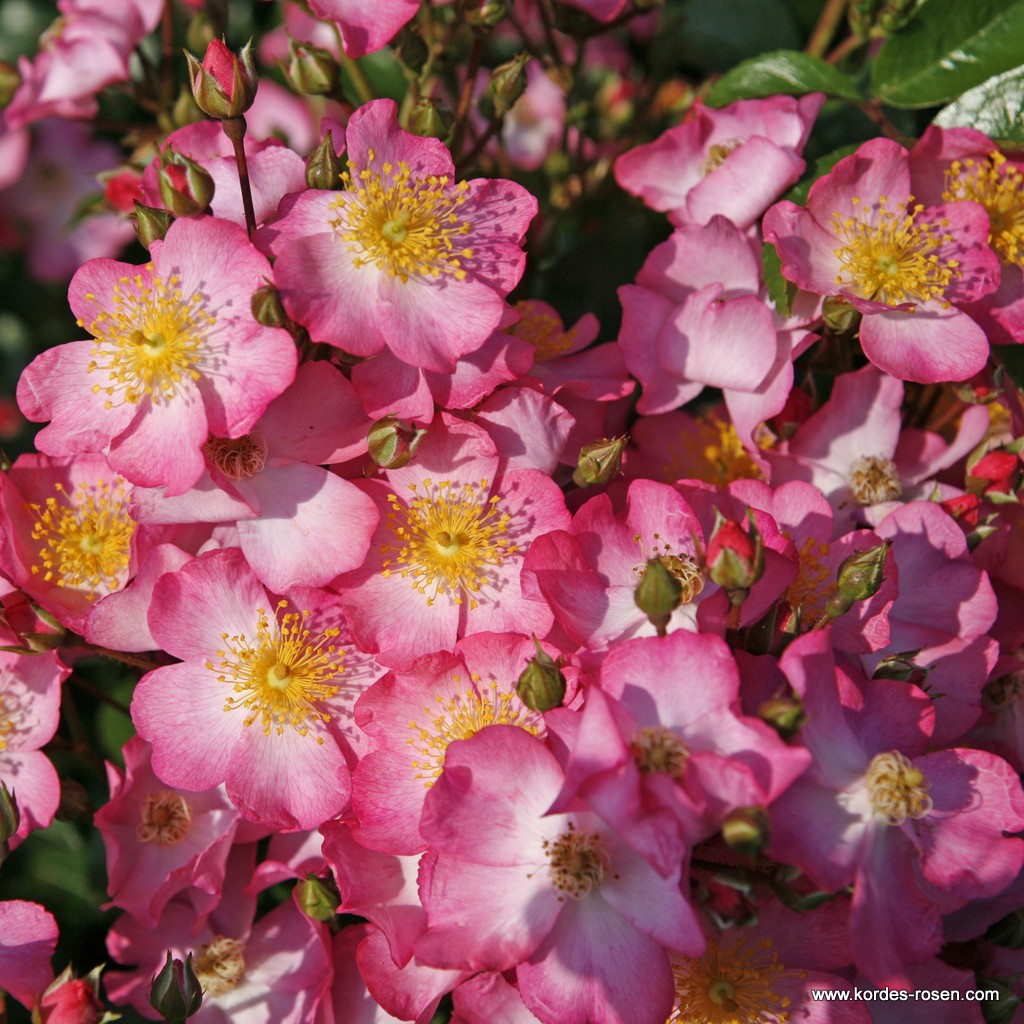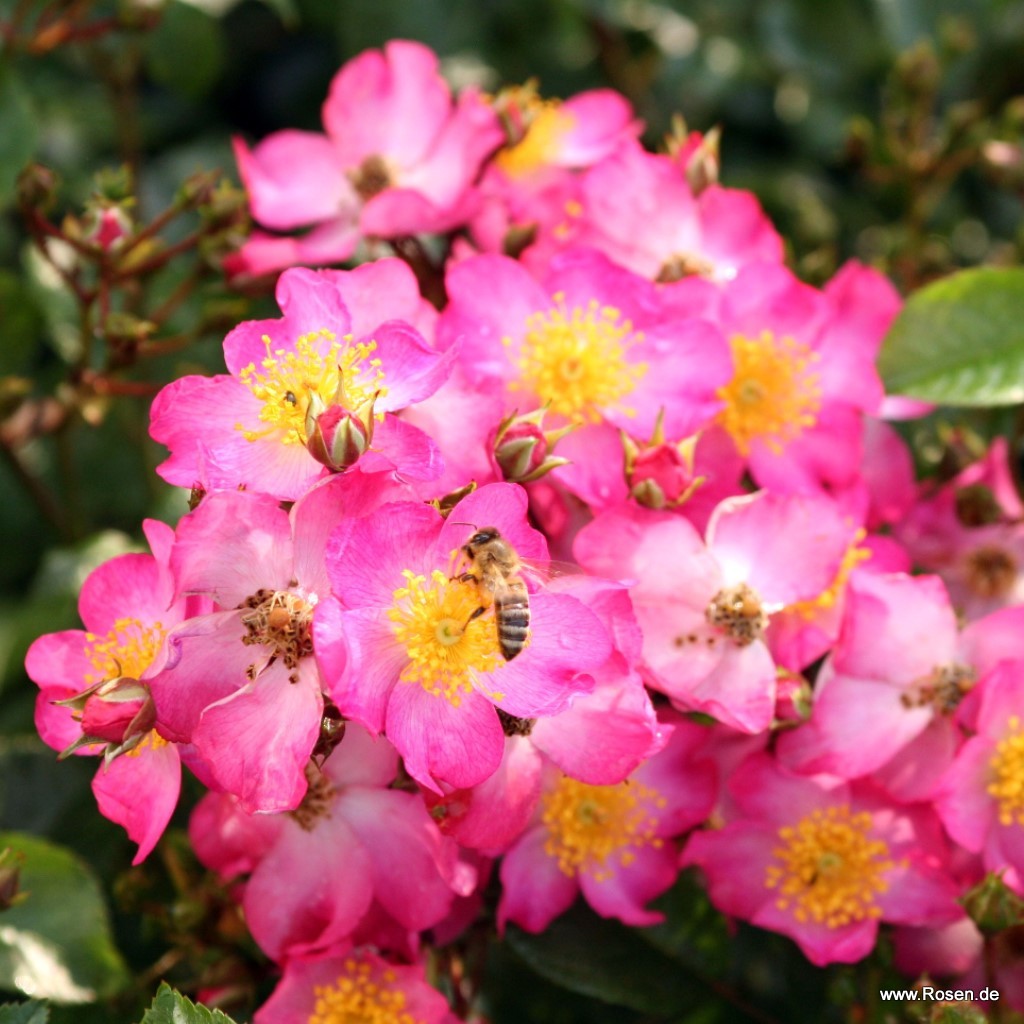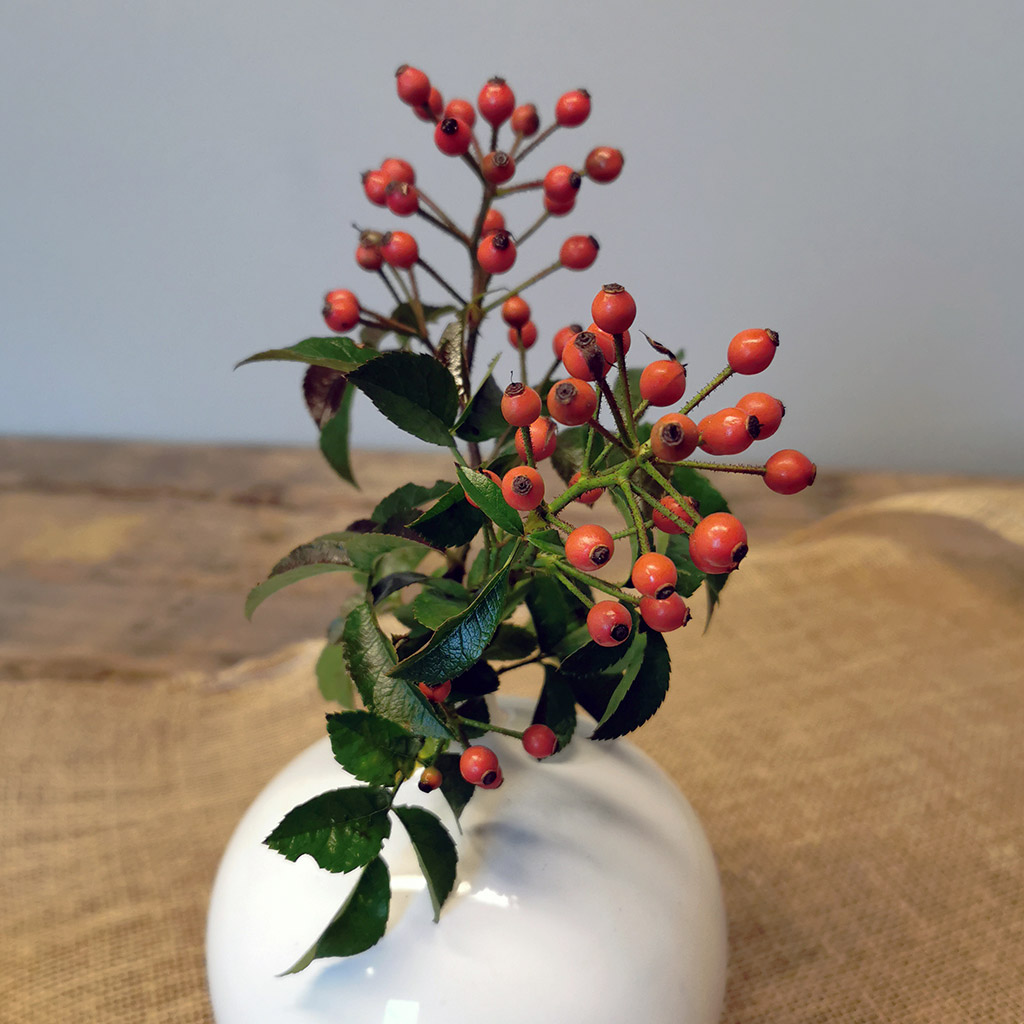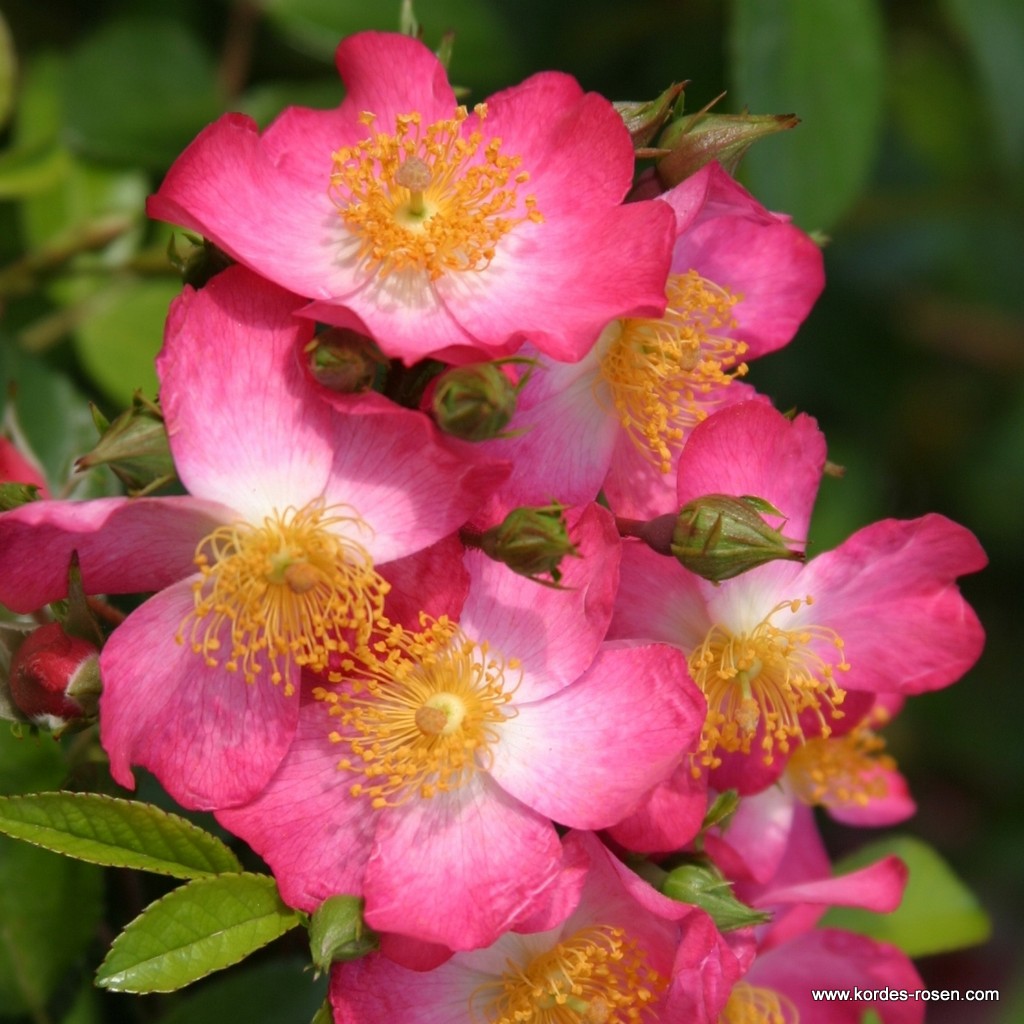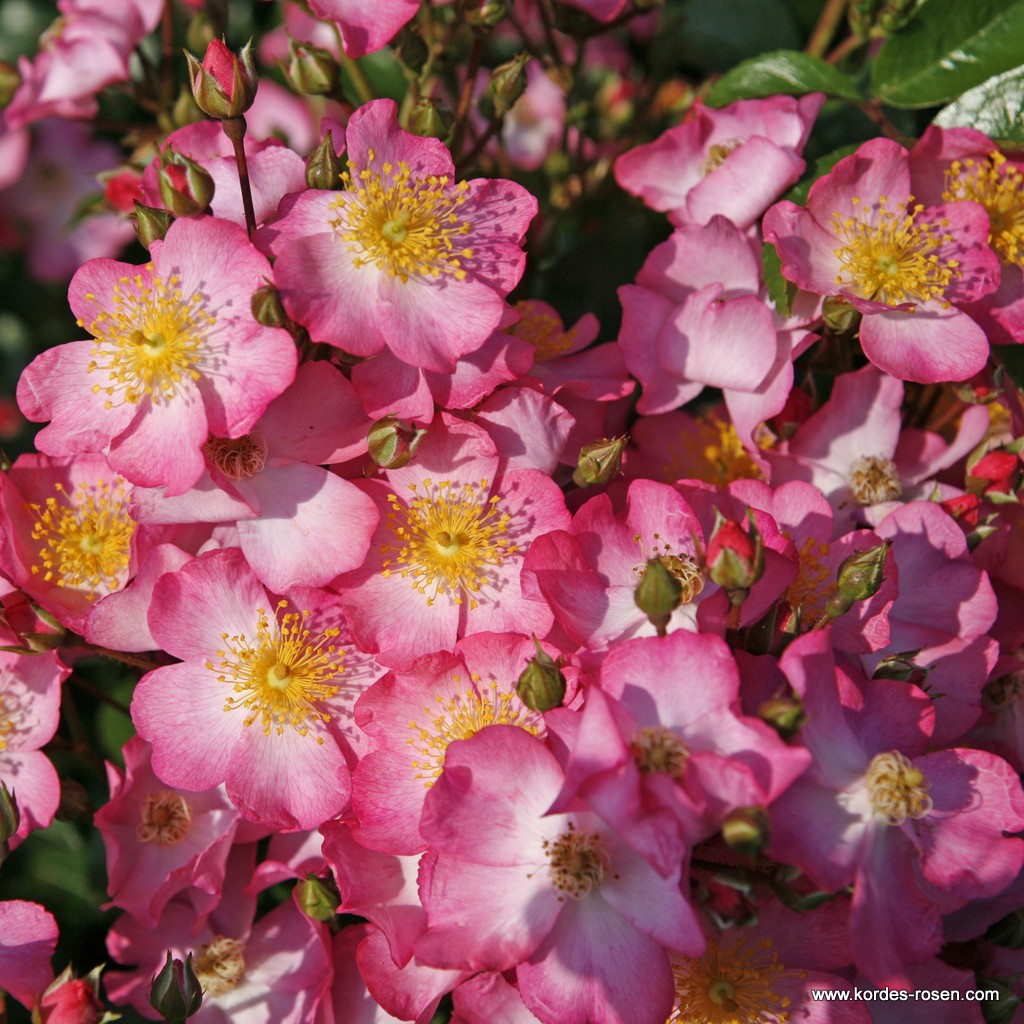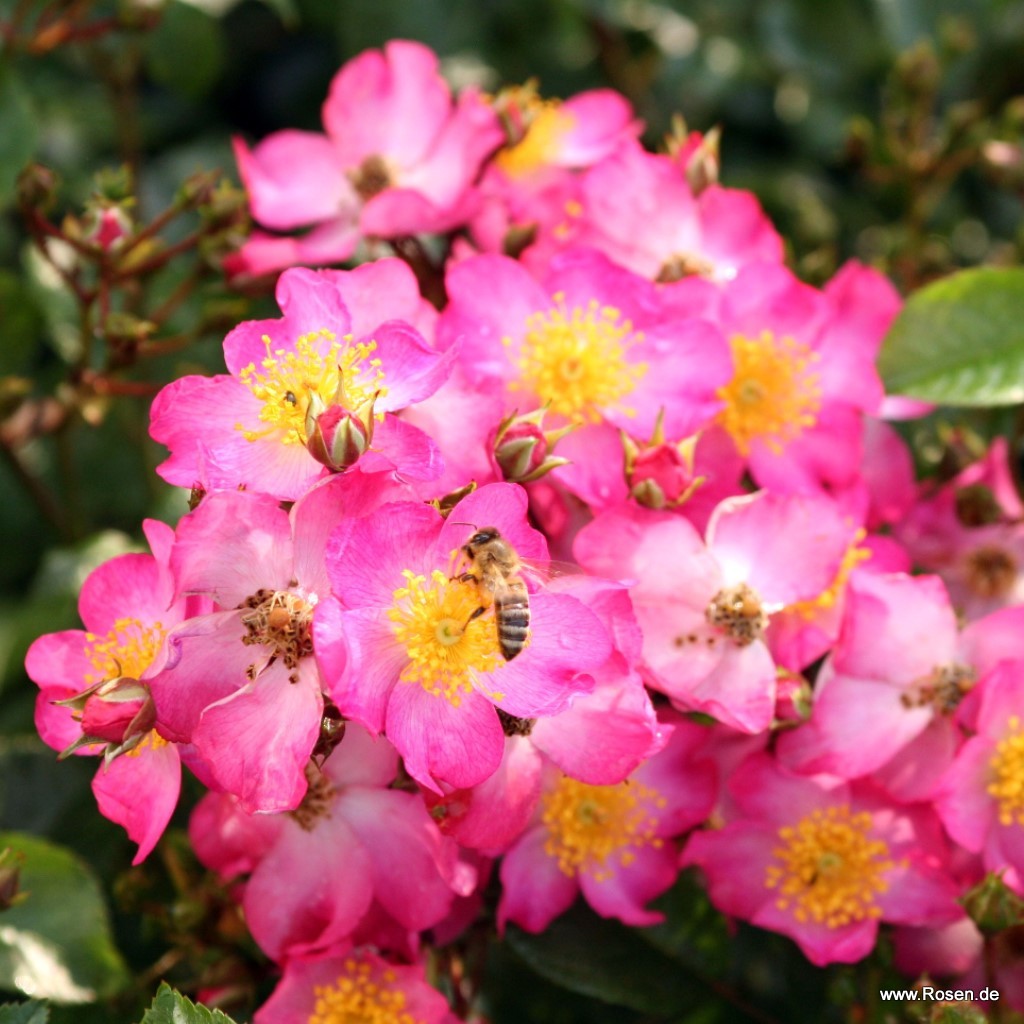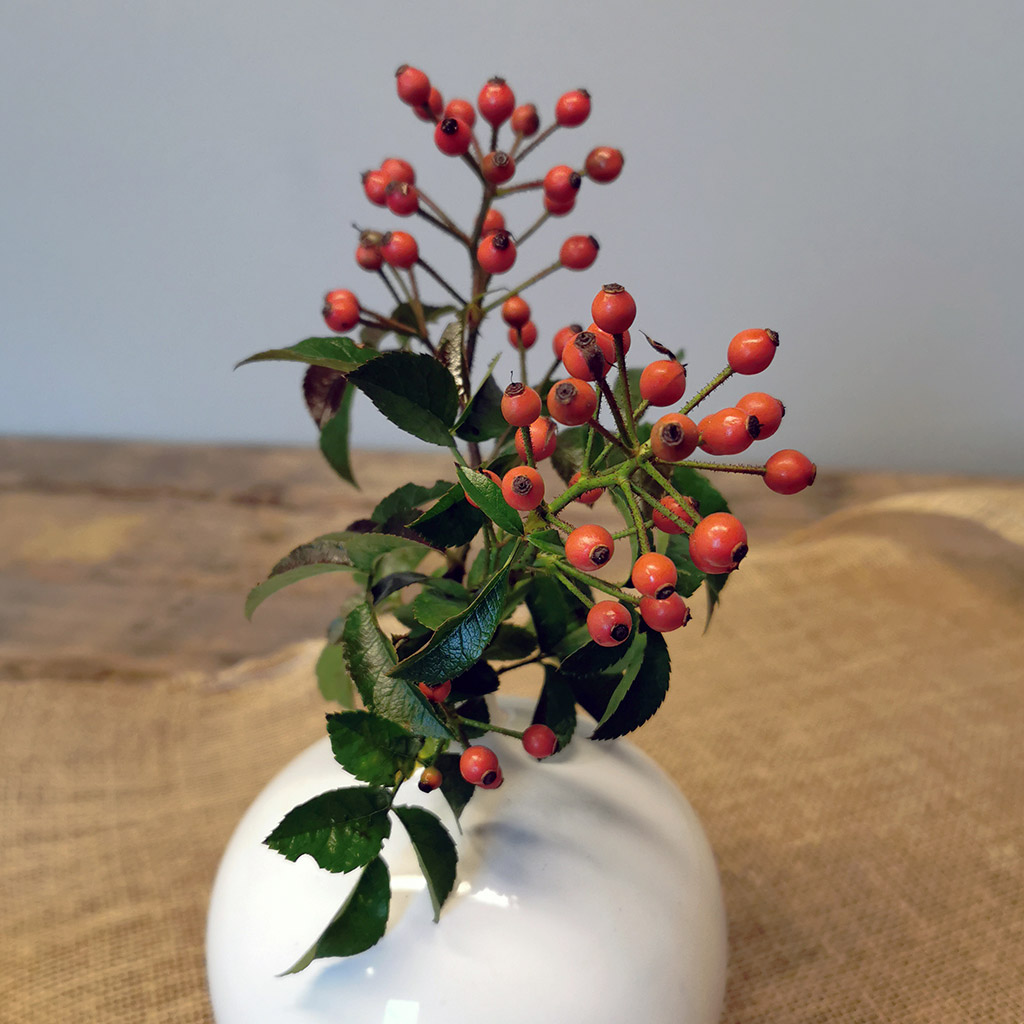 shrublet rose
Juanita®

bushy upright

Smaller shrub rose with the charm of species, very floriferous, very healthy. Ideal for private gardens but also for mass planting in public green. ADR 2006.
Characteristics
| | |
| --- | --- |
| Fragrance | |
| Petal Count | |
| Winter-hardiness | |
| Black Spot | |
| Mildew | |
| Rust | |
plants per m²:

1 - 2

flowering period:

repeat blooming

award:

ADR - label for the most beautiful and disease resistant roses

, Award Winner - prizes in international rose competitions

diameter:

3 cm

, 4 cm

natural height:

80 cm

natural width:

100 cm

plant:

bushy upright growth

resistance to diseases:

excellent

breeder:

W. Kordes' Söhne

location / use :

develop rose hips

, honeybee pasture

, suitable for half-shades

, weather resistant

year of introduction:

2007

collection:

Nectargarden

note:

The details refer to our location, soil and climate conditions and may vary.
---
Habe die Rose letzten Sommer im Plant-o-fix Topf gekauft. Sie hat glänzendes Laub und ist auch sofort super angewachsen und hat viele Blüten hervorgebracht. Jetzt im zweiten Jahr hat sie ordentlich an größe und vorwiegend Breite zugelegt. Die Blüten halten nicht allzu lange, was aber nicht stört, da dann schon wieder gefühlt hundert andere nachkommen. Sonne und Regen machen der Rose nicht aus. Steht bei mir auf voller Südseite. Bin sehr zufrieden mit der Rose und auch besonders das glänzende Laub gefällt mir. Achja die Bienchen erfreuen sich natürlich auch den vielen gelben Staubgefäßen.
Eine sehr gesunde Rose mit kräftigem, glänzenden Laub. Viele Blütenbüschel, die Einzelblüte verblüht relativ schnell, was aber nichts macht, da es viele Büschel mit sehr gutem Blütenansatz gibt, die als ganzes gesehen recht lange blühen. Schöner Hagenbuttenschmuck im Herbst, der sich gut für Dekozwecke eignet. Die Rose hat sehr lange Triebe, die schon im ersten Jahr locker über einen Meter lang werden. Höhe mit 80 cm ist meiner Meinung nach etwas untertrieben, sie wird gut einen Meter hoch, da die Triebe nicht flach oder seitlich wachsen sondern in alle Richtungen, die Form der Rose ist mehr eine Kugel. Regen und Hitze machen ihr nichts aus. Die Rose ist wirklich sehr gesund. Fazit eine gesunde hervorragende Rose, der man aber auch genügend Platz einräumen sollte.
Diese Rose treibt sehr stark, sie steht das erste Jahr und Triebe von 1m. Länge bekommen. Sie hat viele zarte Blüten, die wunderschön sind aber leider viel zu kurz blühen. Die Rose ist sehr gesund.
Unfortunately, there are no uploads yet.
---

shrublet rose
- Juanita®
Bare-rooted rose, A-quality
delivery time:

from

09.10.2023
delivery period:

October

-

November
Plant-o-fix® pot, 2 liters, rooted

shrublet rose
- Juanita®
2-l-Plant-o-fix Pot with growth guarantee
delivery time:

from

02.10.2023
delivery period:

October

-

November
Cutted roses in 5-l-container

shrublet rose
- Juanita®
Well-rooted rose in 5-l-container
delivery time:

from

02.10.2023
delivery period:

October

-

November