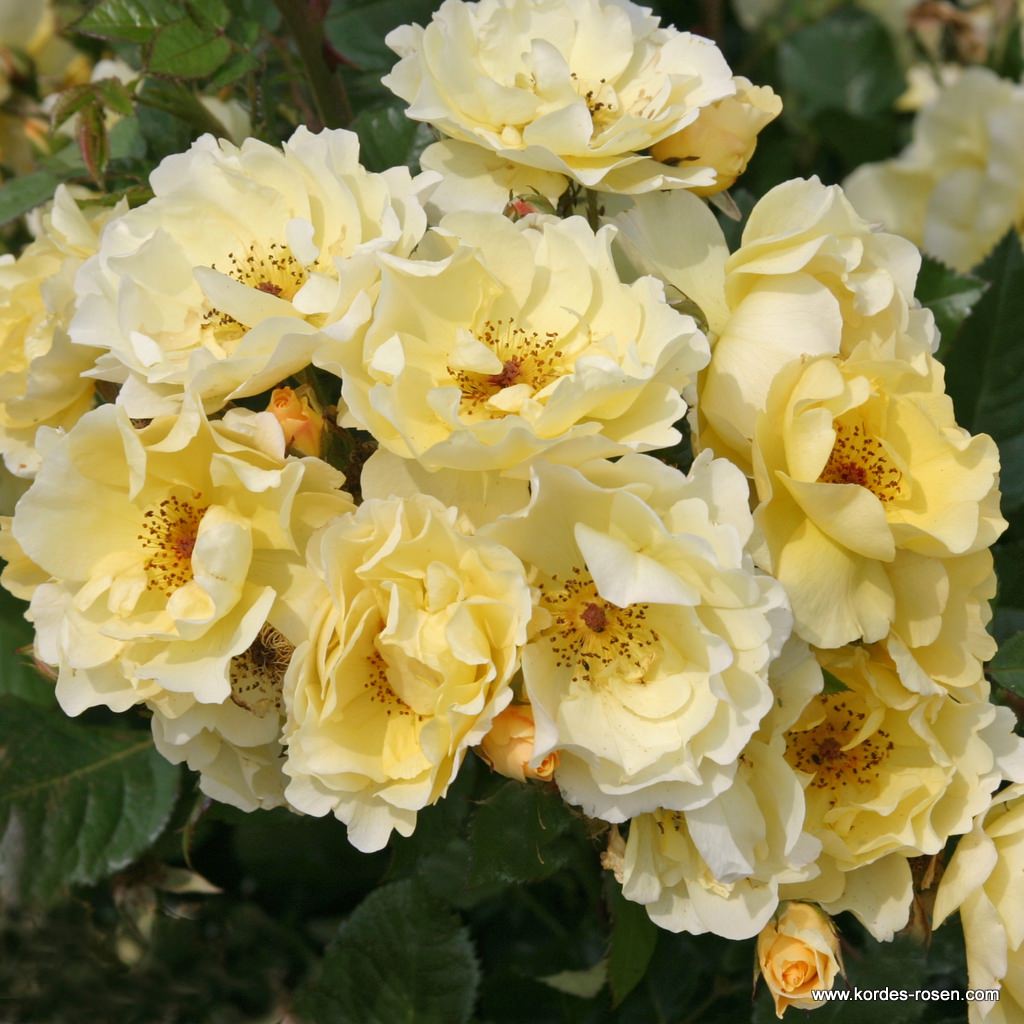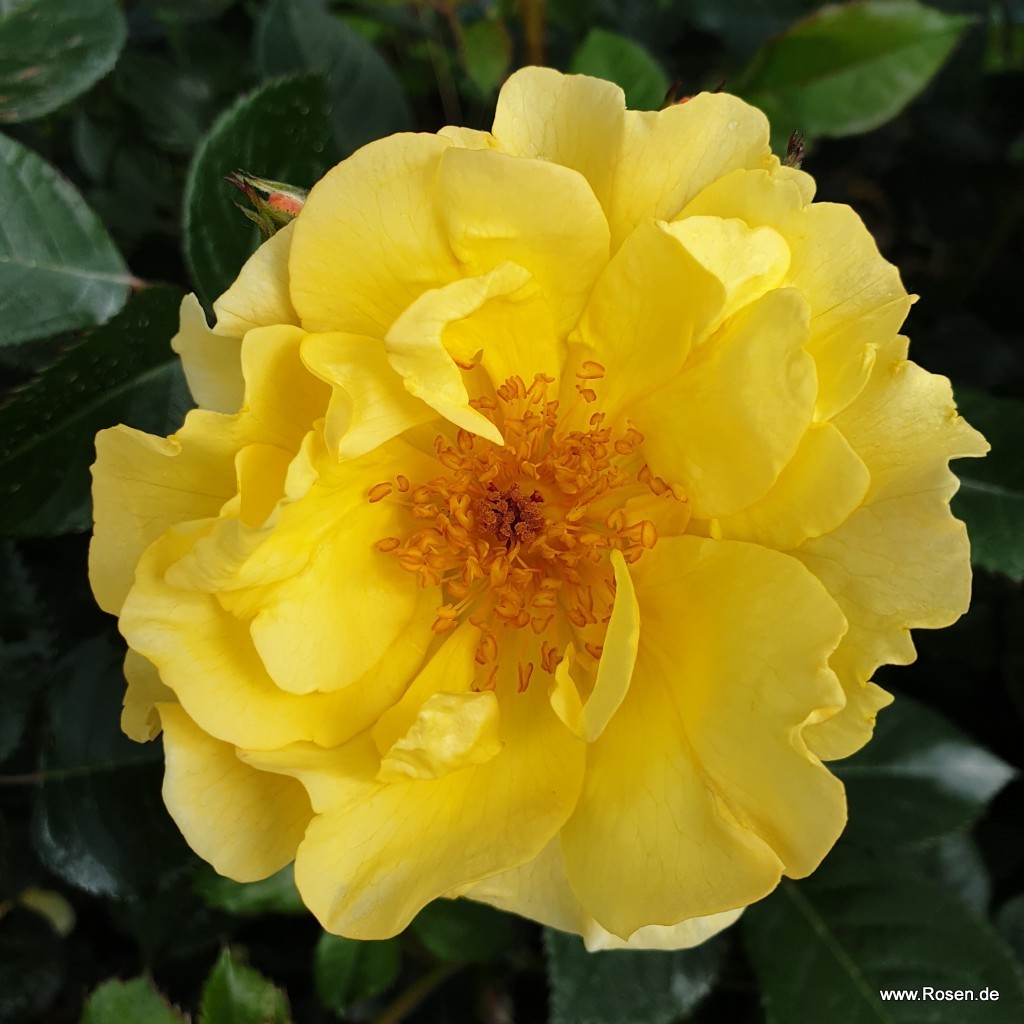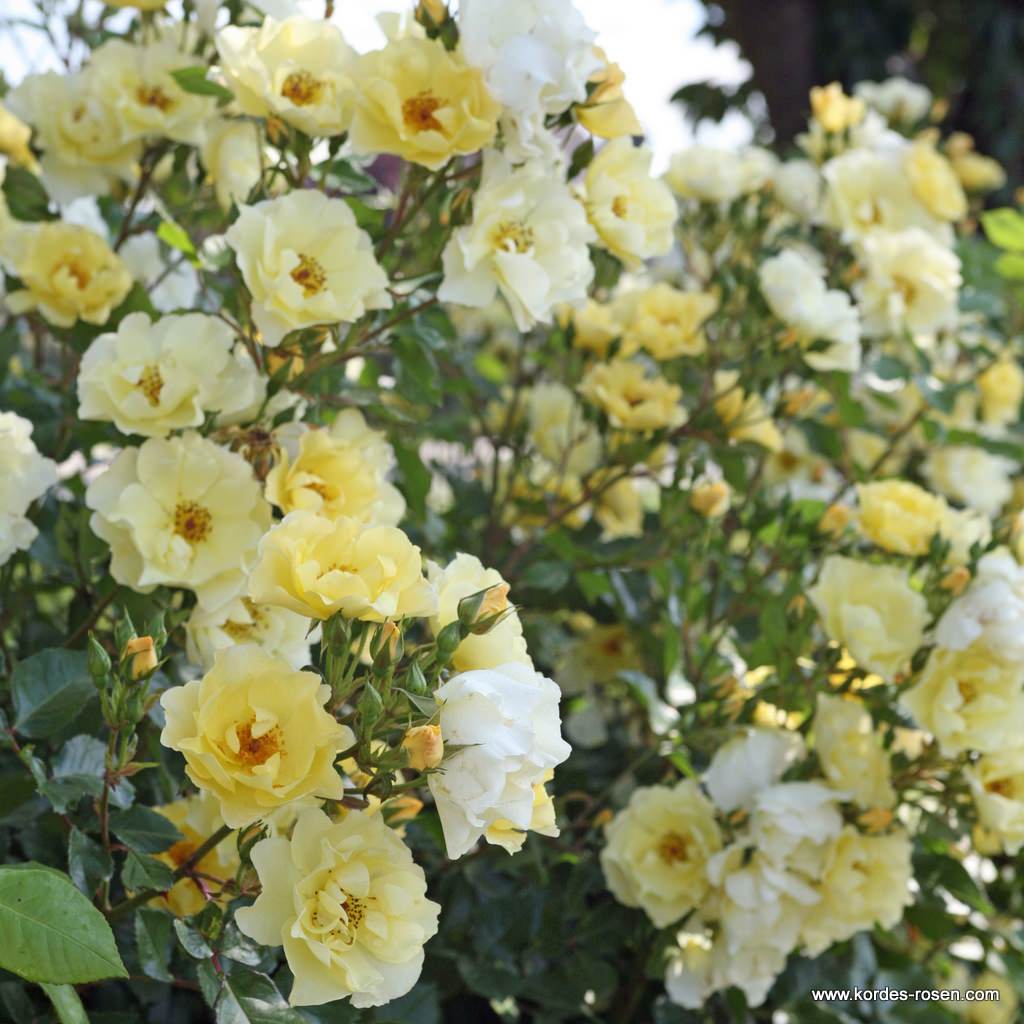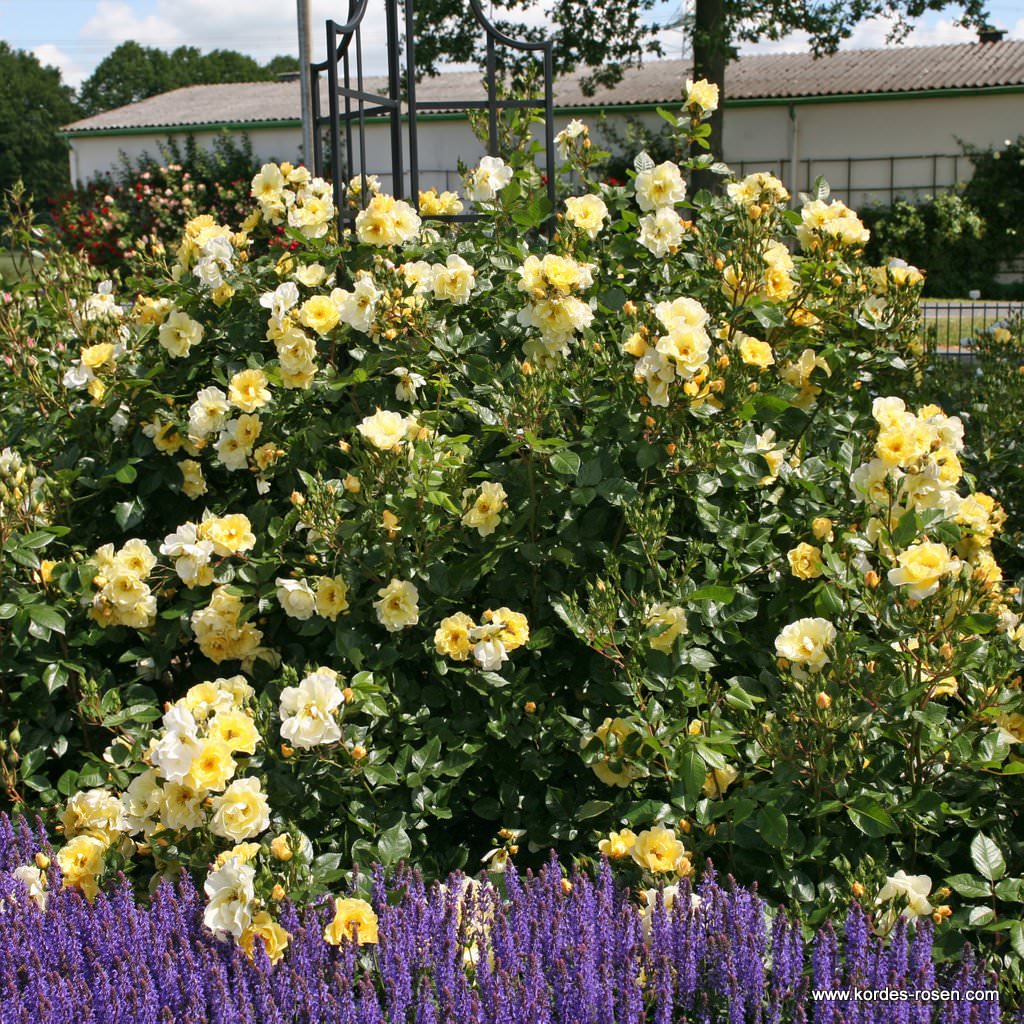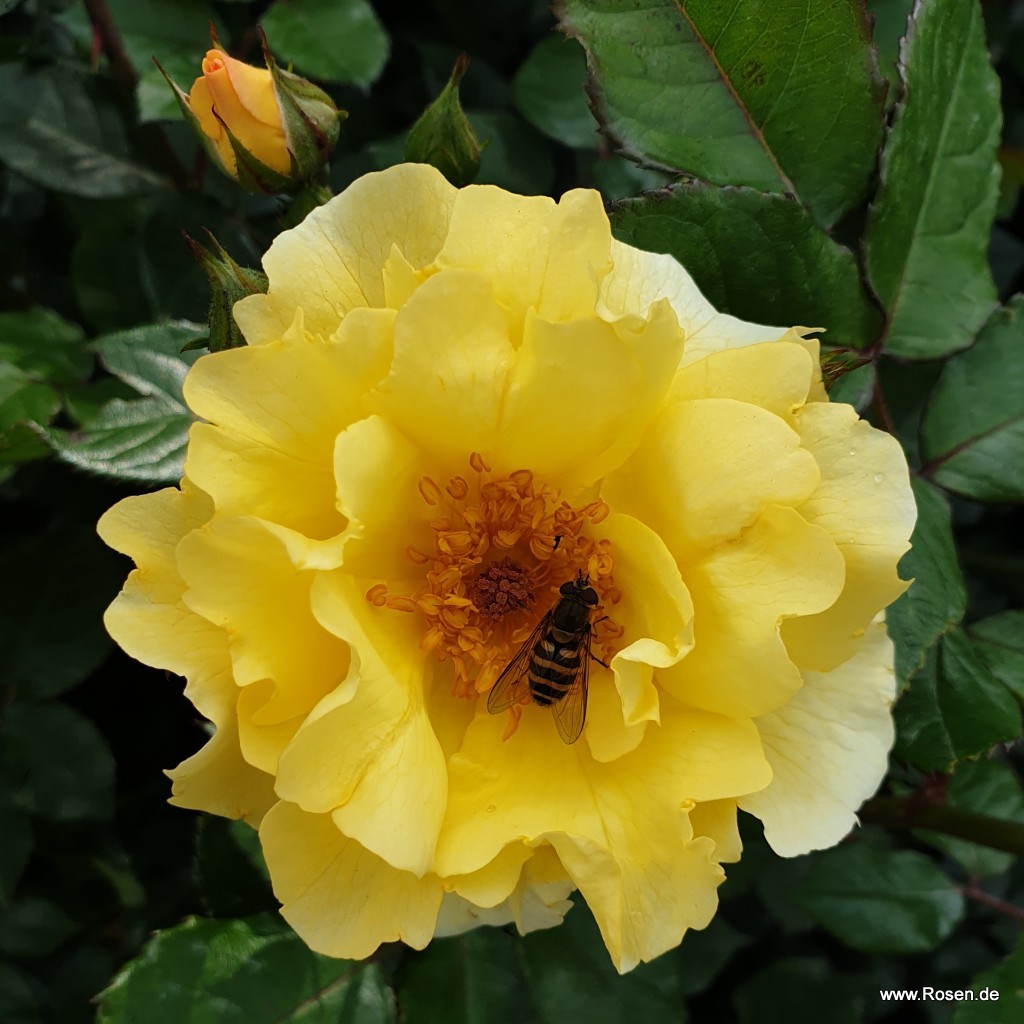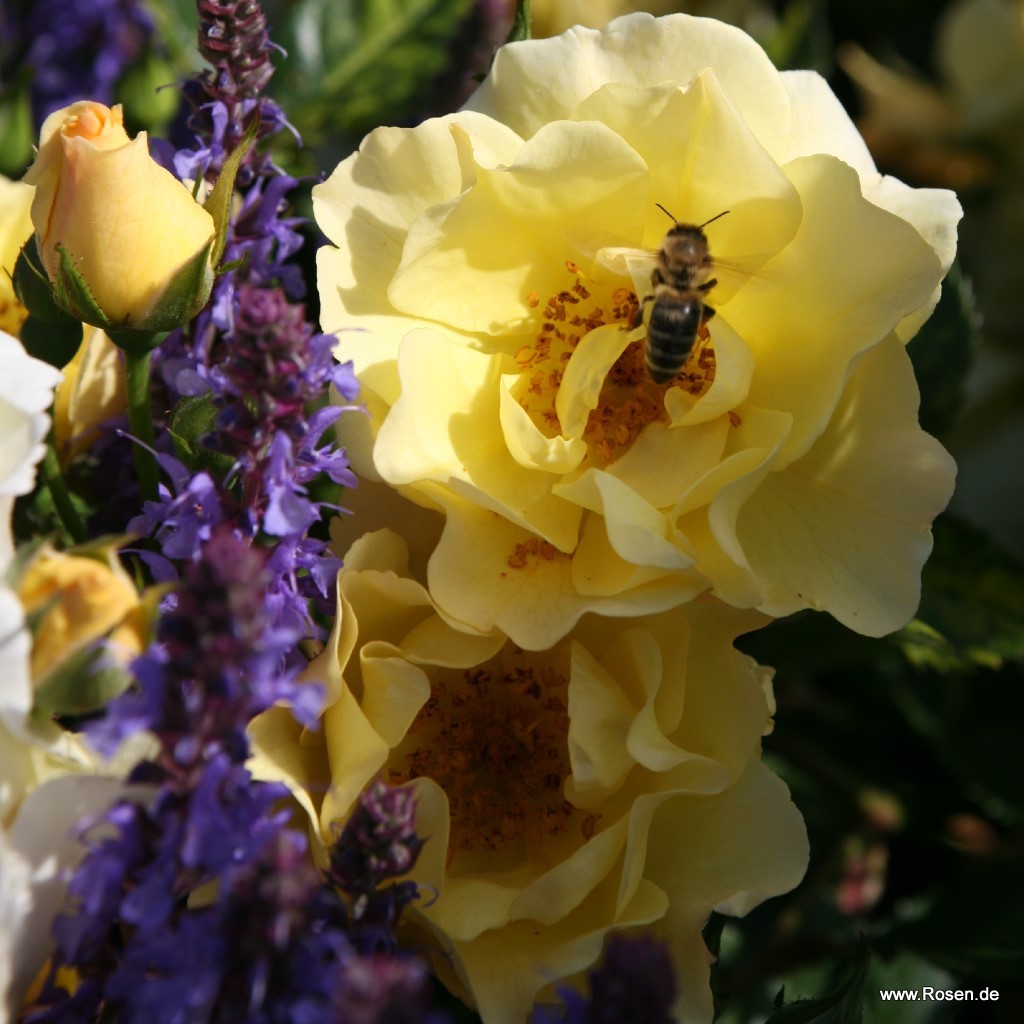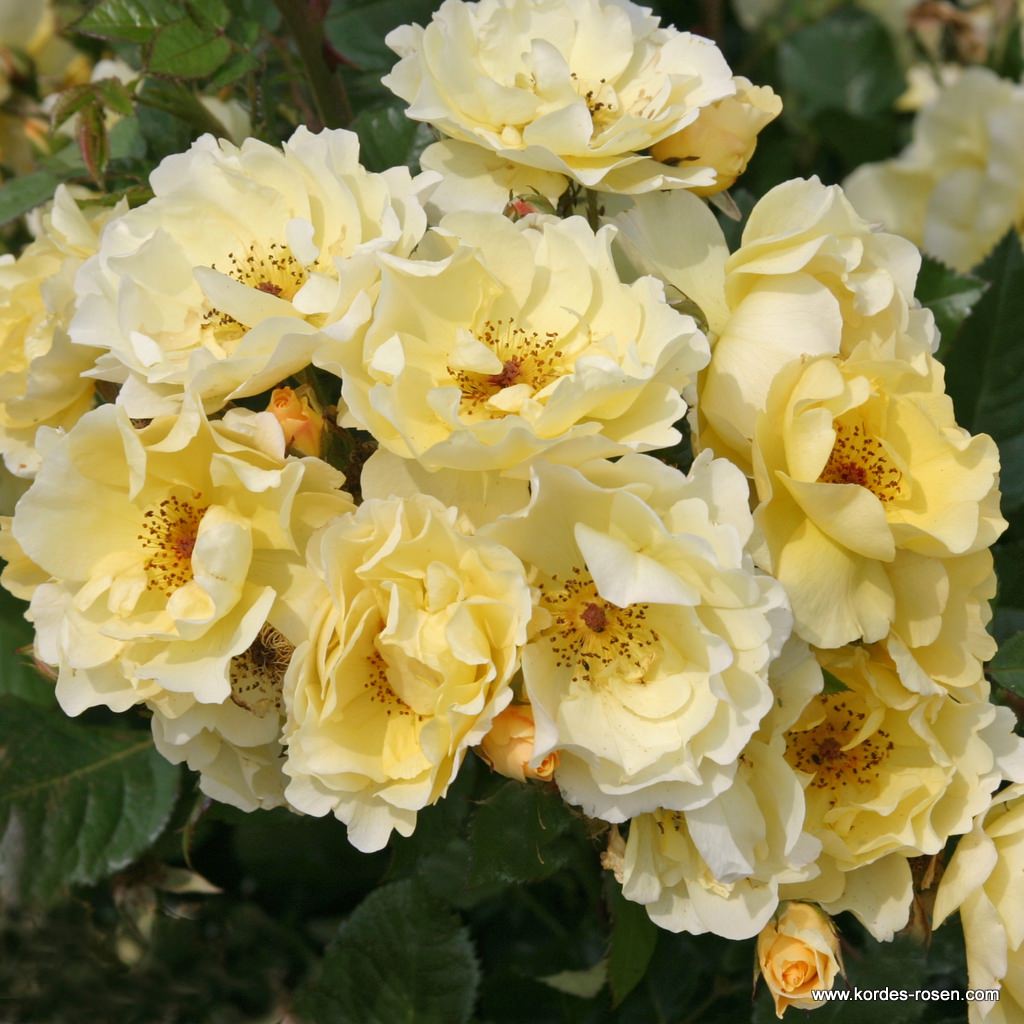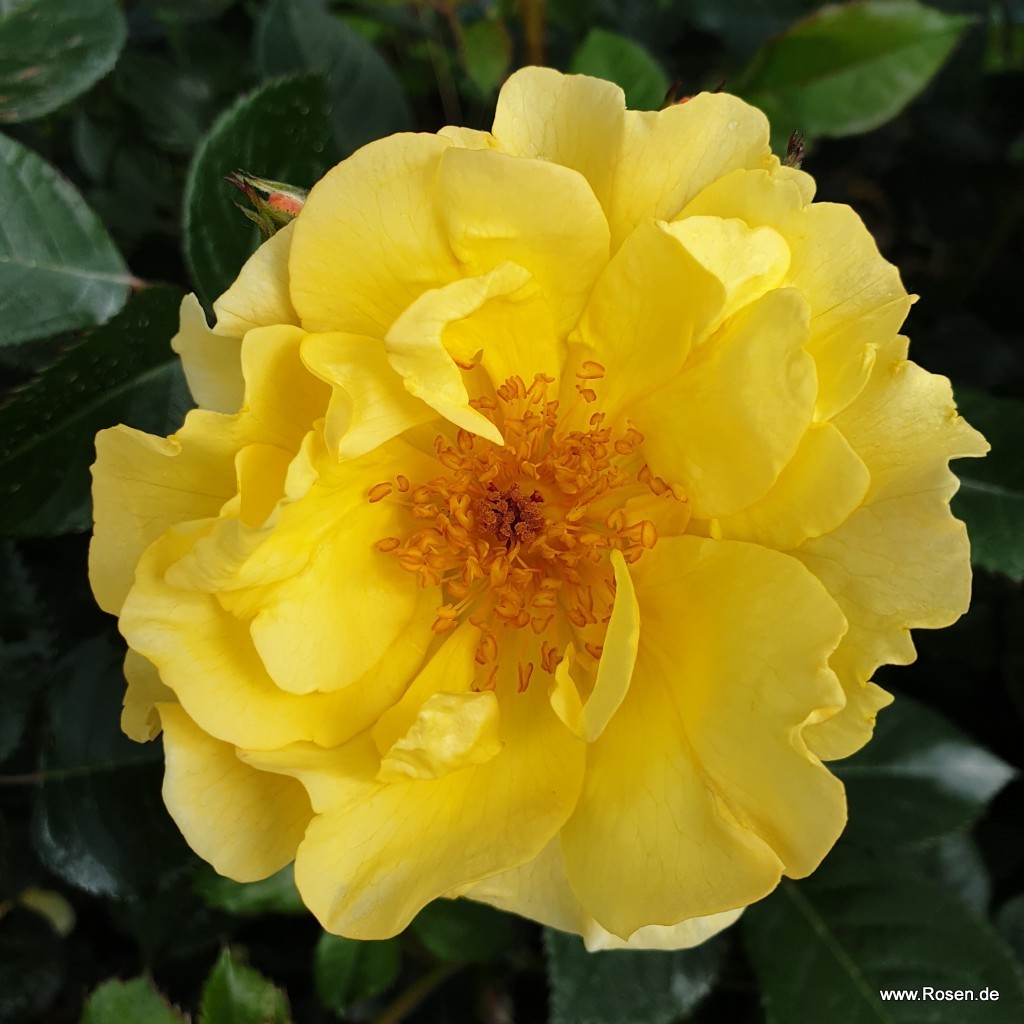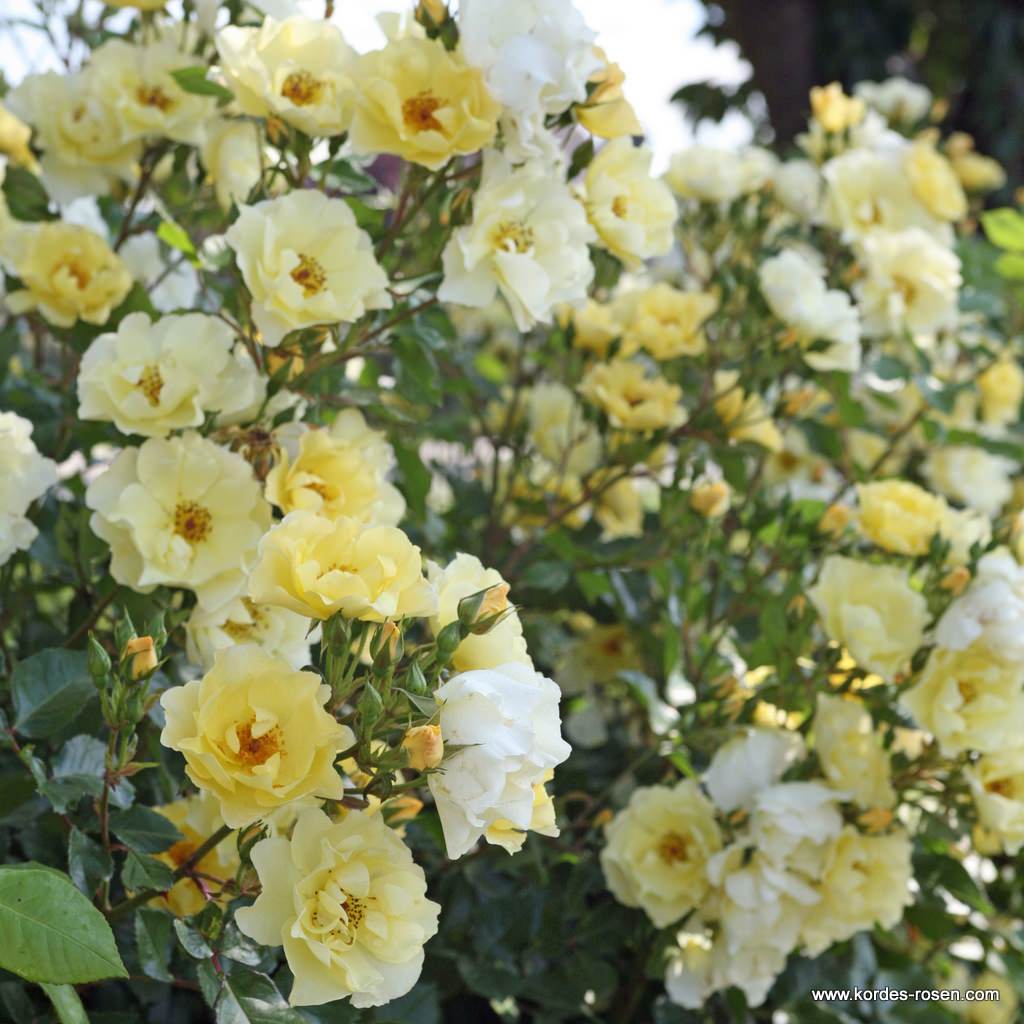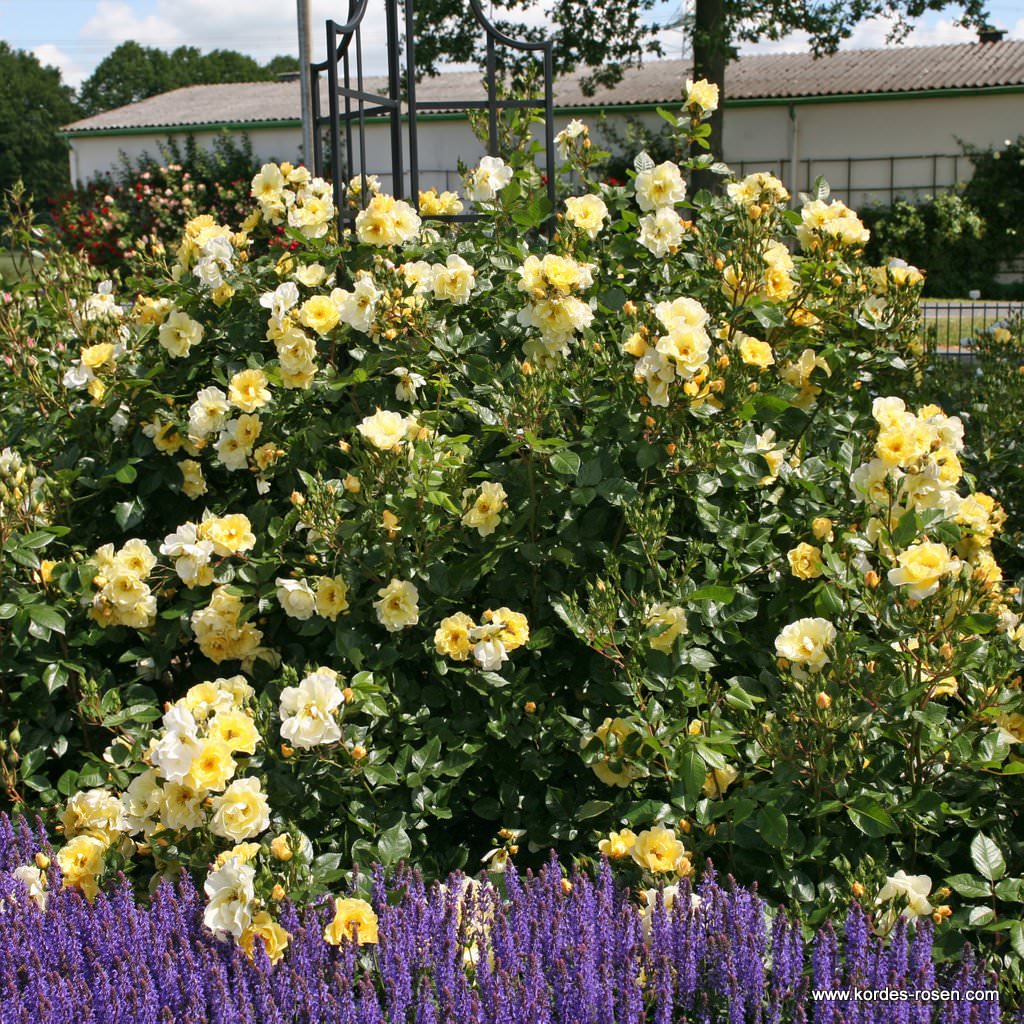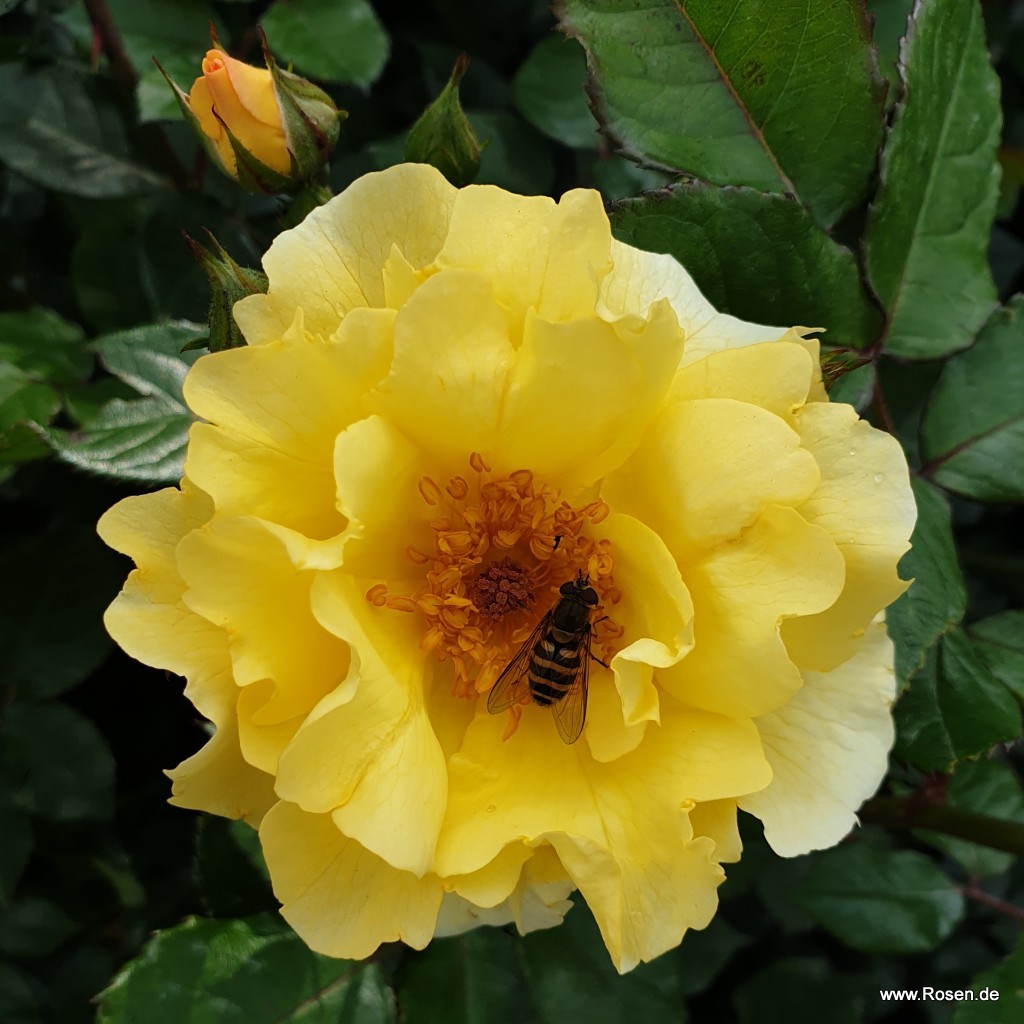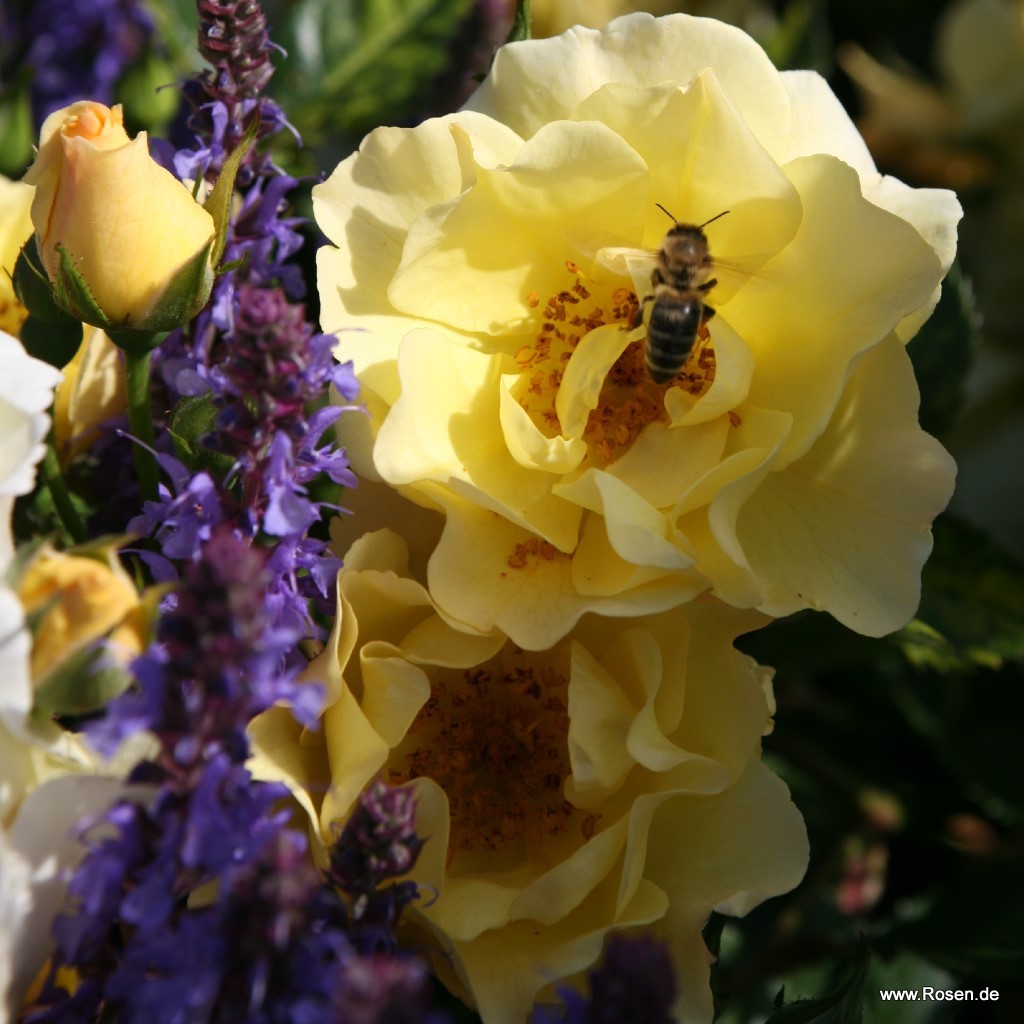 shrub rose
Goldspatz®

arching

Bushy shrub rose with medium-sized, semi-doubled blooms. The foliage is extremely healthy, growth is first compact then arching, is decorated with beautiful hips in autumn, ADR 2009
Characteristics
| | |
| --- | --- |
| Fragrance | |
| Petal Count | |
| Winter-hardiness | |
| Black Spot | |
| Mildew | |
| Rust | |
plants per m²:

2

flowering period:

repeat blooming

award:

ADR - label for the most beautiful and disease resistant roses

, Award Winner - prizes in international rose competitions

diameter:

4 cm

, 5 cm

natural height:

150 cm

natural width:

80 cm

plant:

arching canes

resistance to diseases:

high

breeder:

W. Kordes' Söhne

location / use :

develop rose hips

, honeybee pasture

, suitable for half-shades

, suitable for hedges

, weather resistant

year of introduction:

2011

collection:
Heckenzauber®
note:

The details refer to our location, soil and climate conditions and may vary.
---
Goldspatz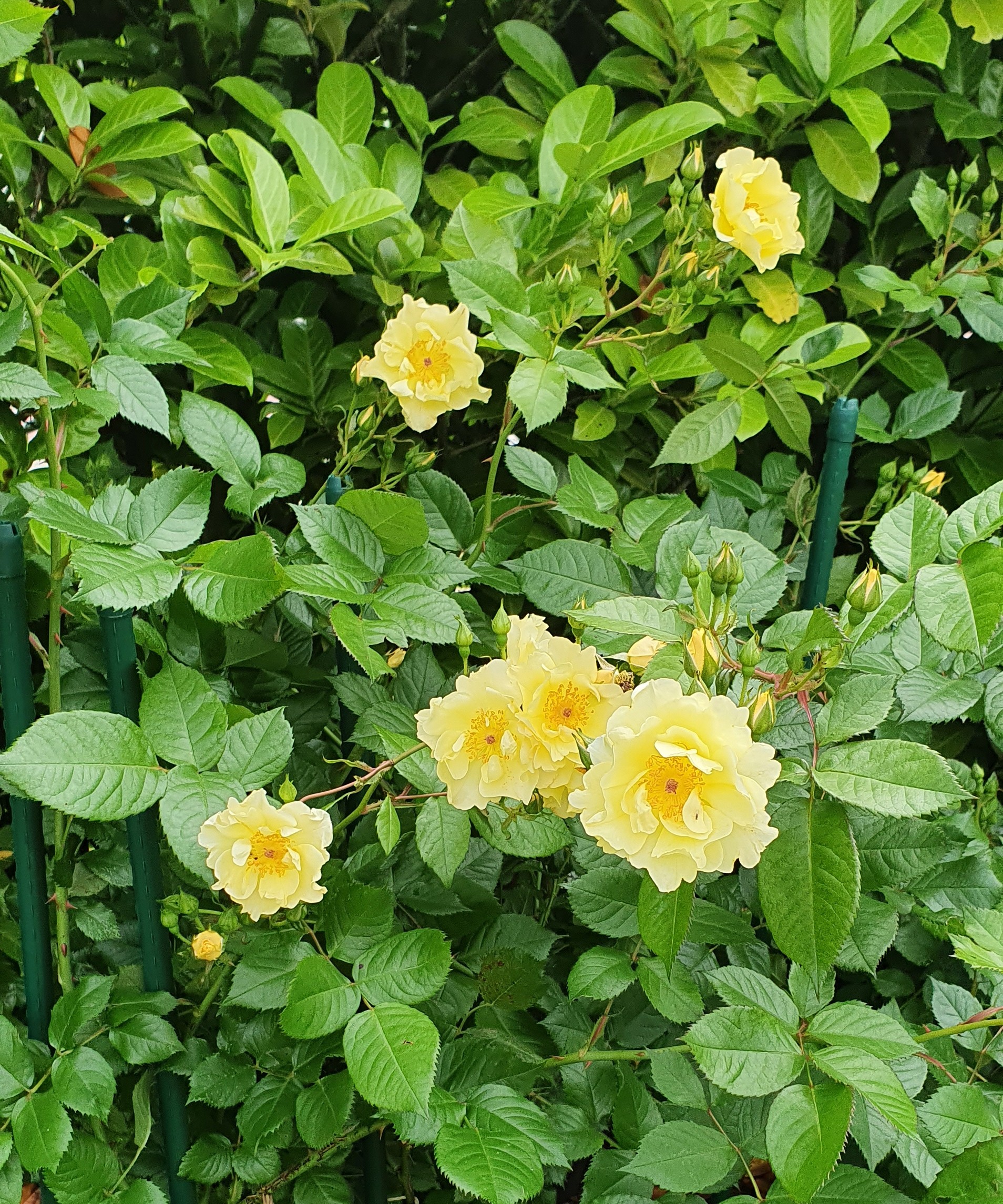 Goldspatz, eine herrlich reich blühende Rose
Goldspatz, eine herrlich reich blühende Rose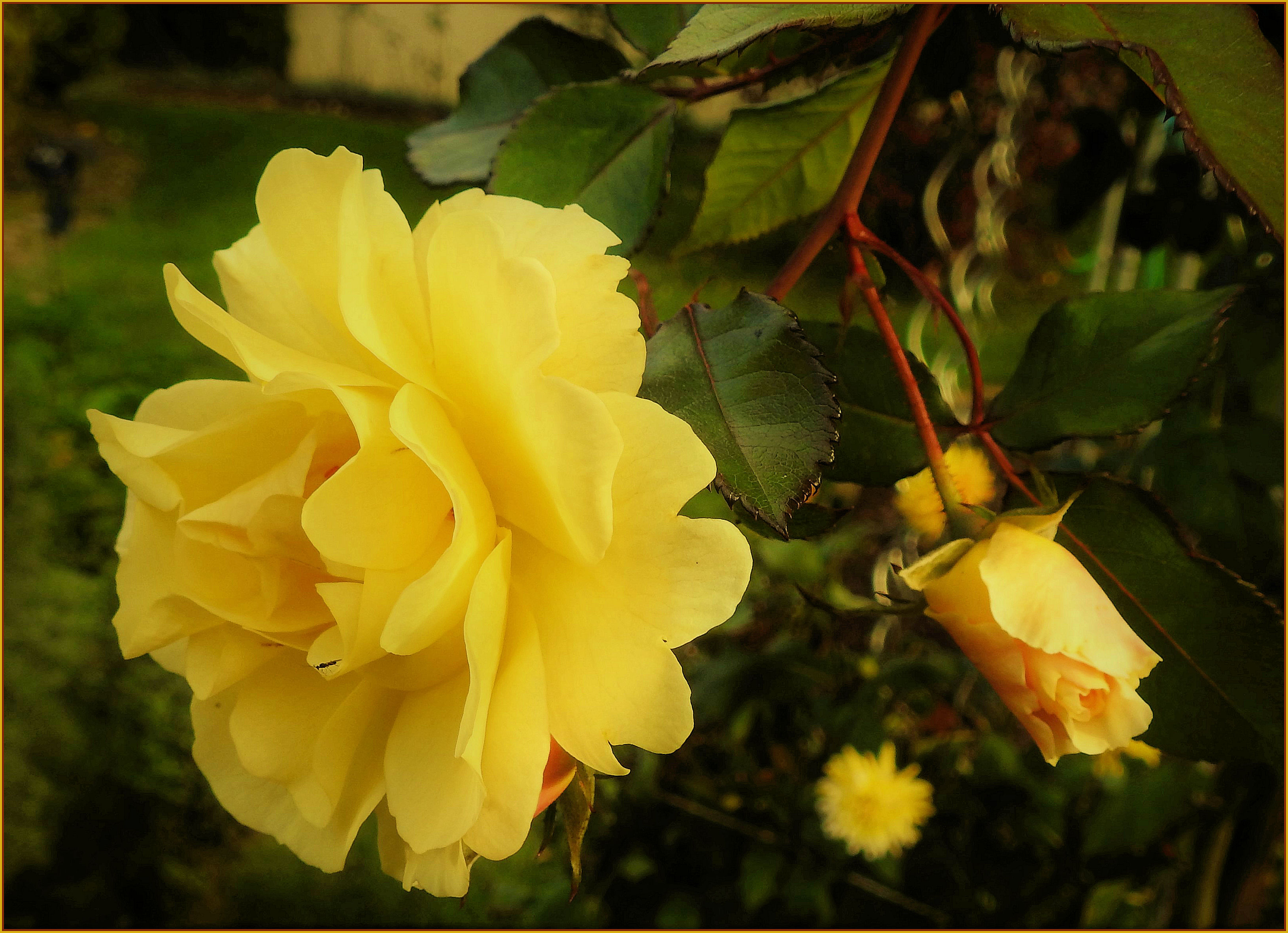 Überzeugende Qualitäts Züchtung
Hatte nie wirklich Erfolge mit Rosen, aber seit ich KORDES Rosen besitze , gelingt es auch mir einen Traum von Rosengarten zu gestalten.... Dazu gehört auch der Goldspatz (im Frühjahr wurzelnackt gepflanzt und jetzt im Sommer schon voller Blüten) mit seiner zartgelbe Blüte ist auch er ein schmuckstück in meinem Garten!
Unkompliziert und immer wieder blühend
Diese Rose steht bei mir leider weit weg in einer wilden Gartenecke. Ungepflegt, ungespritzt, ungedünkt und macht trotz gärtnerischer Vernachlässigung einen tollen Eindruck, wenn sie sich immer wieder mit Blüten bedeckt. Der fehlende Duft ist da auch kein Minus. Ausserdem ist sie ein Bienenmagnet mit ihren einfachen bis halbgefüllten Blüten. Sie wird bei mir trotz schlechter Bodenverhältnisse ziemlich ausladend, da reicht ein Exemplar. Ein echter Goldspatz!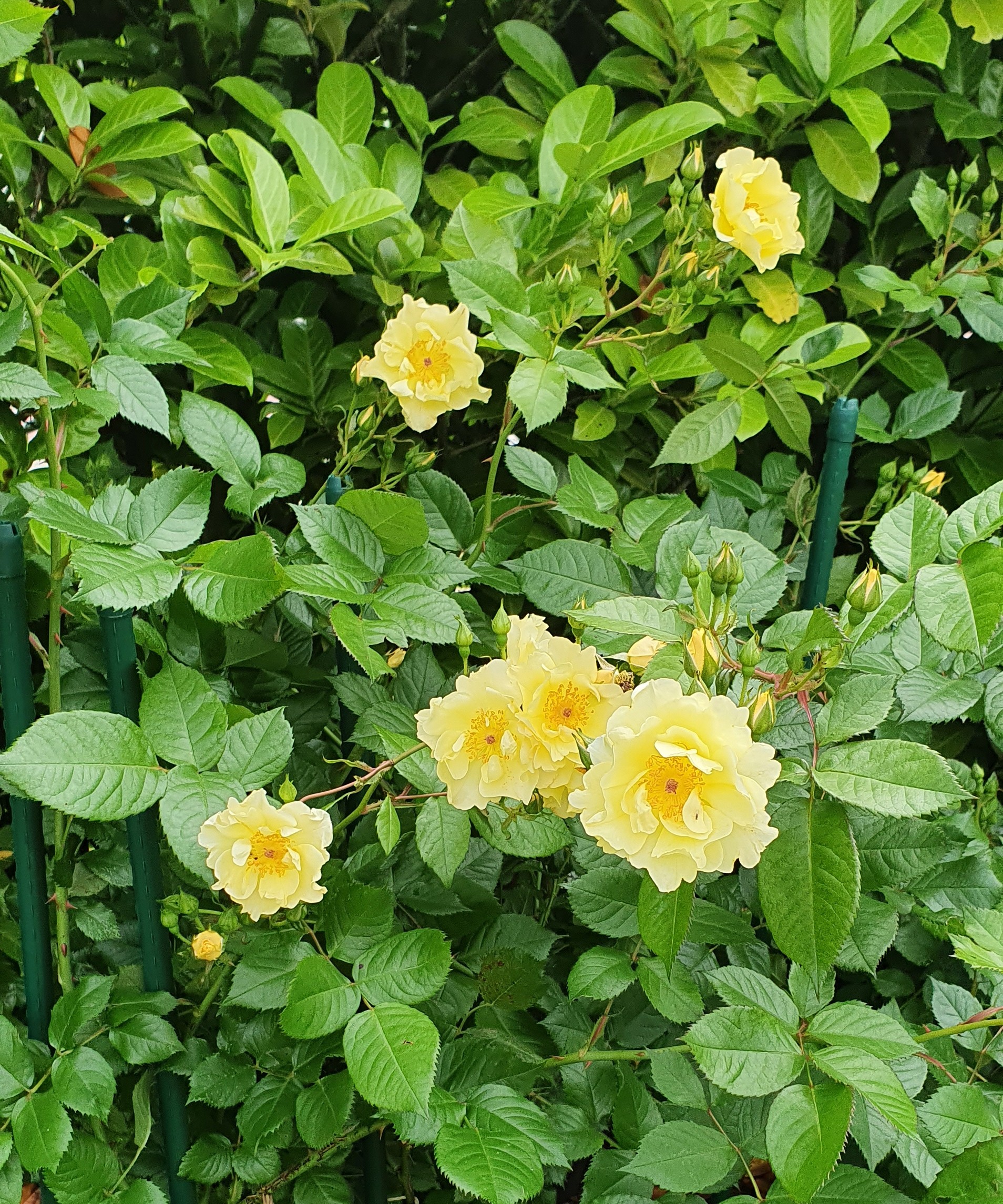 Goldspatz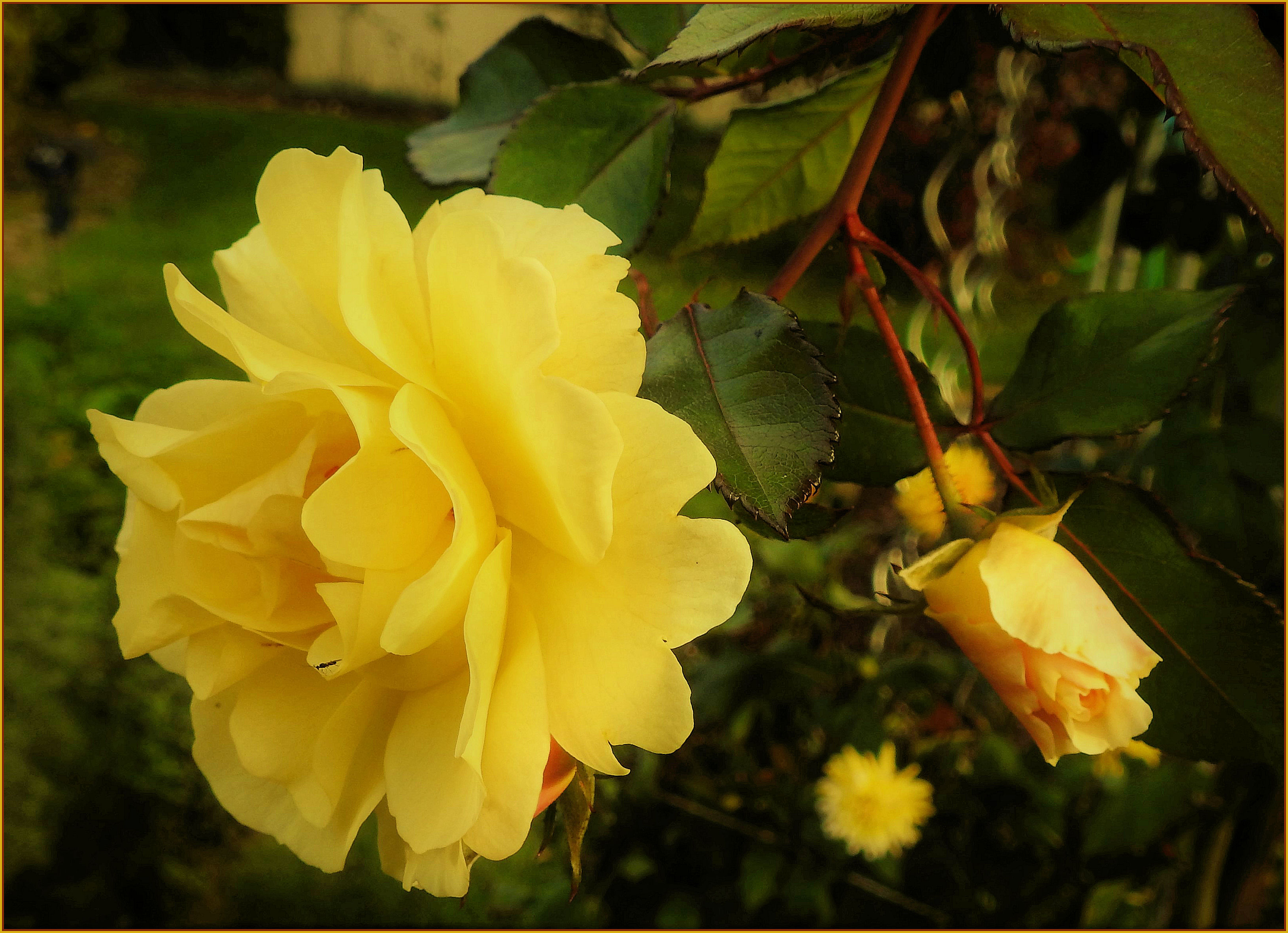 Goldspatz, eine herrlich reich blühende Rose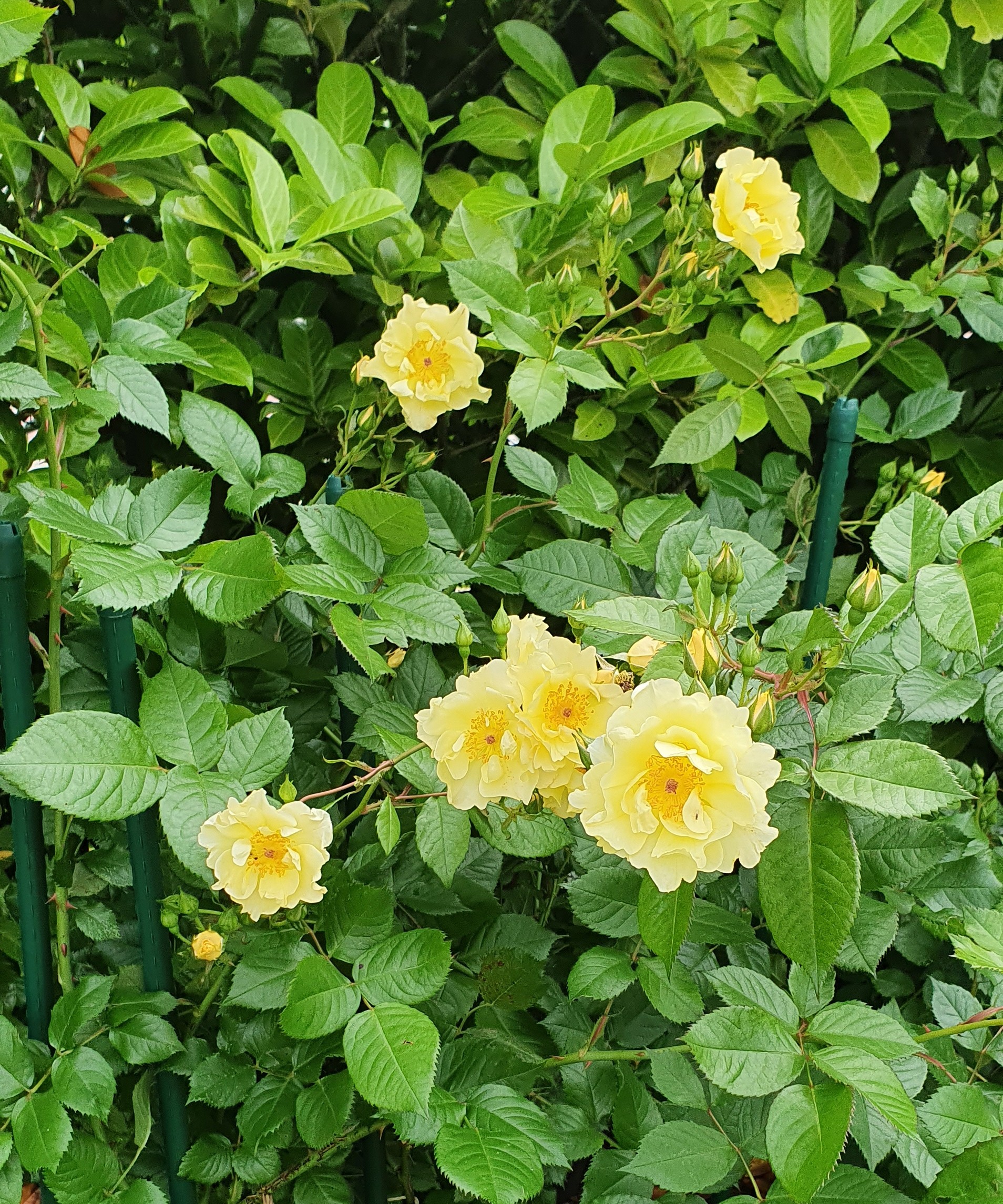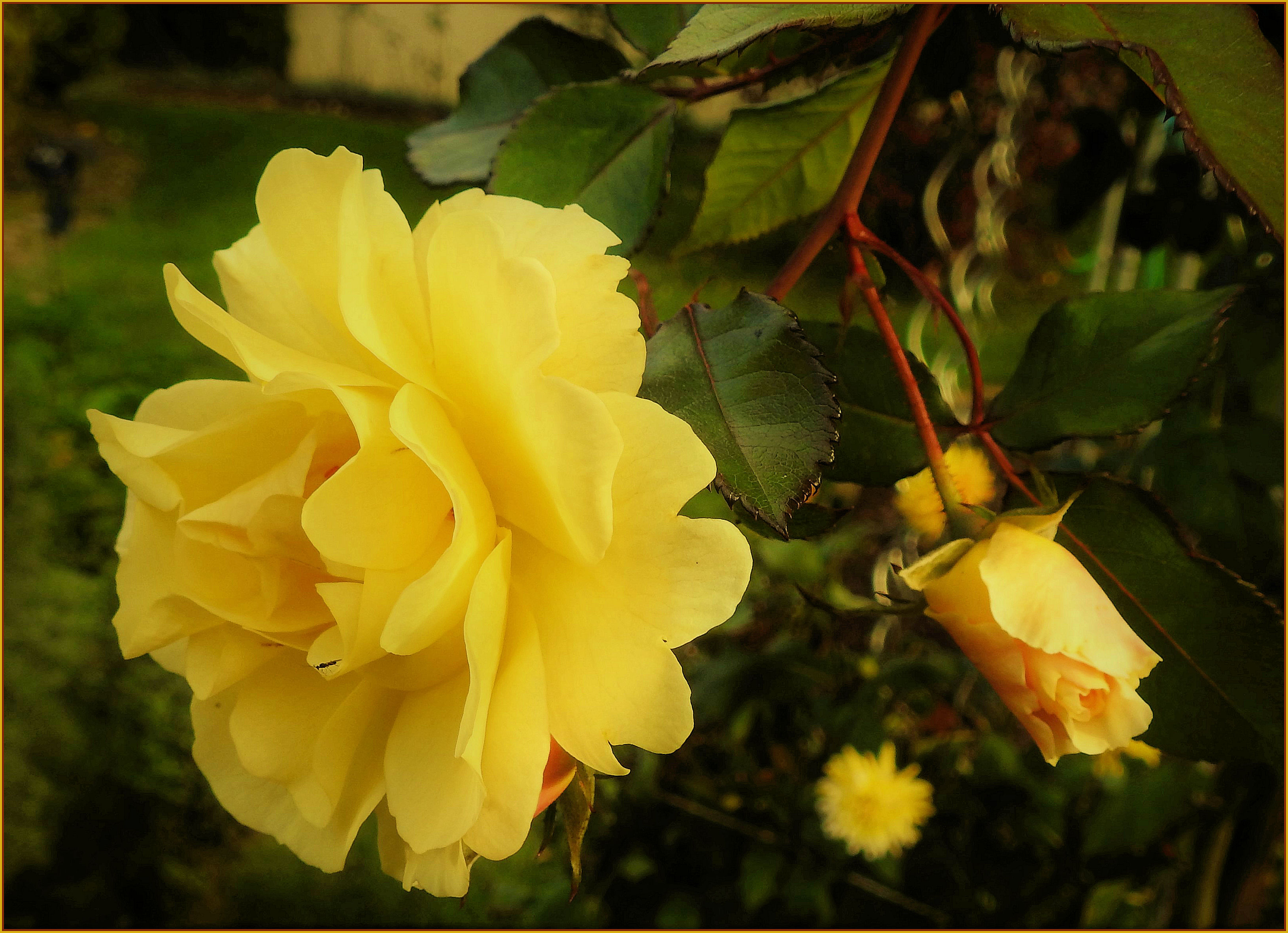 ---

shrub rose
- Goldspatz®
Bare-rooted rose, A-quality
delivery time:

from

09.10.2023
delivery period:

October

-

November
shrub rose
- Goldspatz®
2-l-Plant-o-fix Pot with growth guarantee
delivery time:

from

09.10.2023
delivery period:

October

-

November