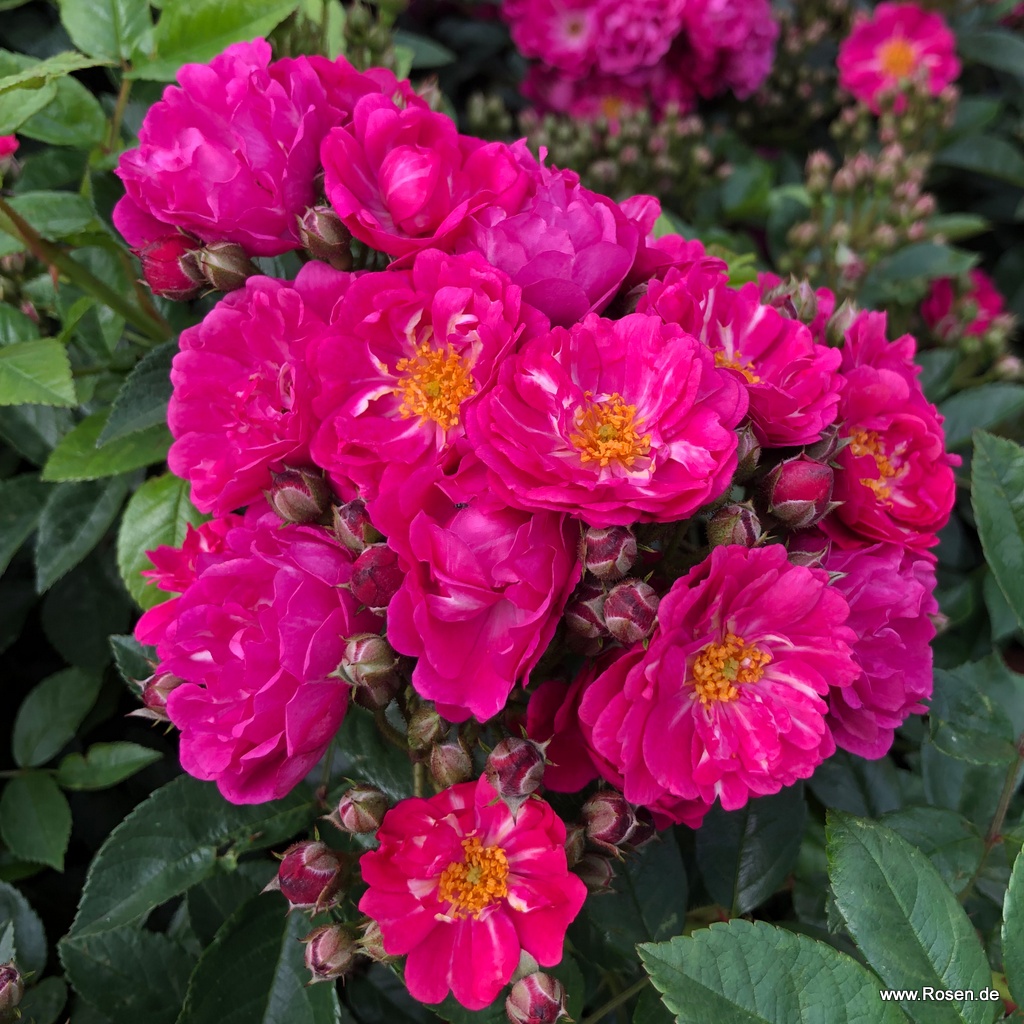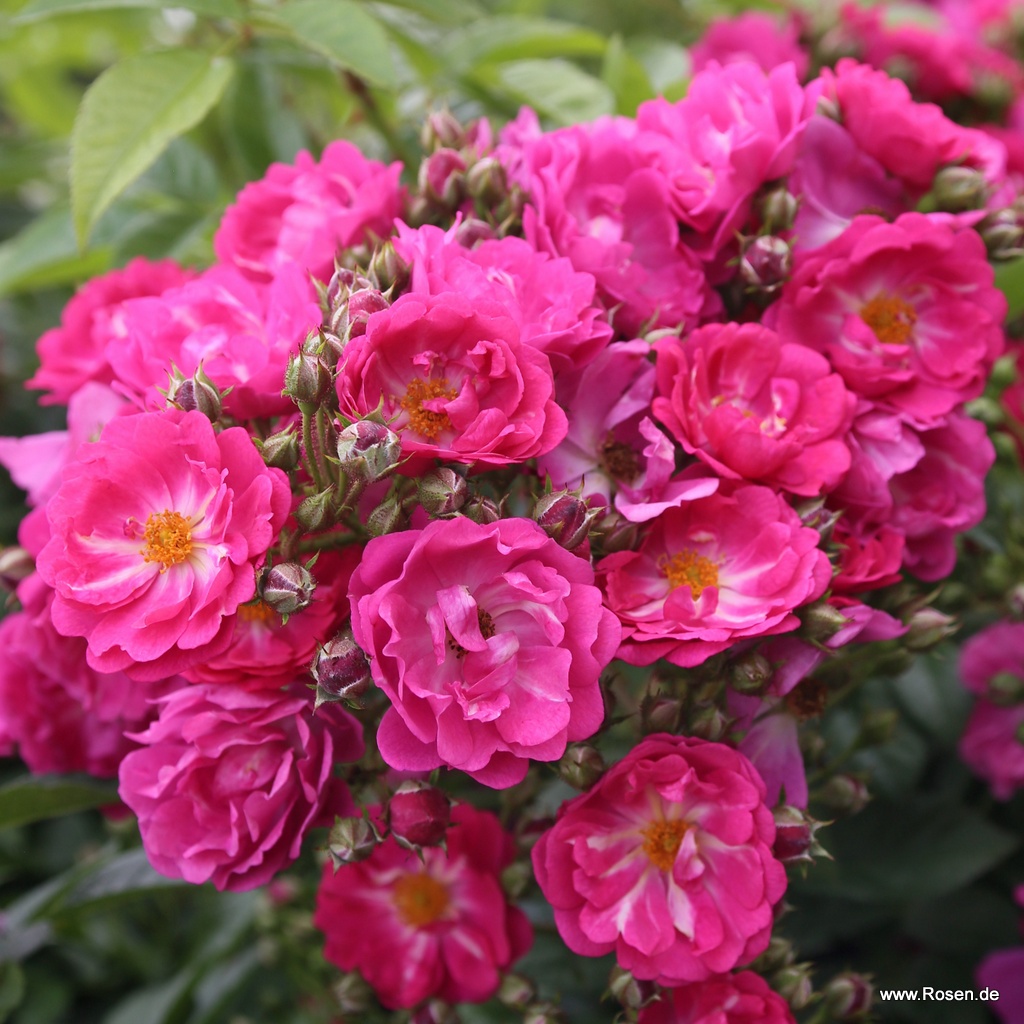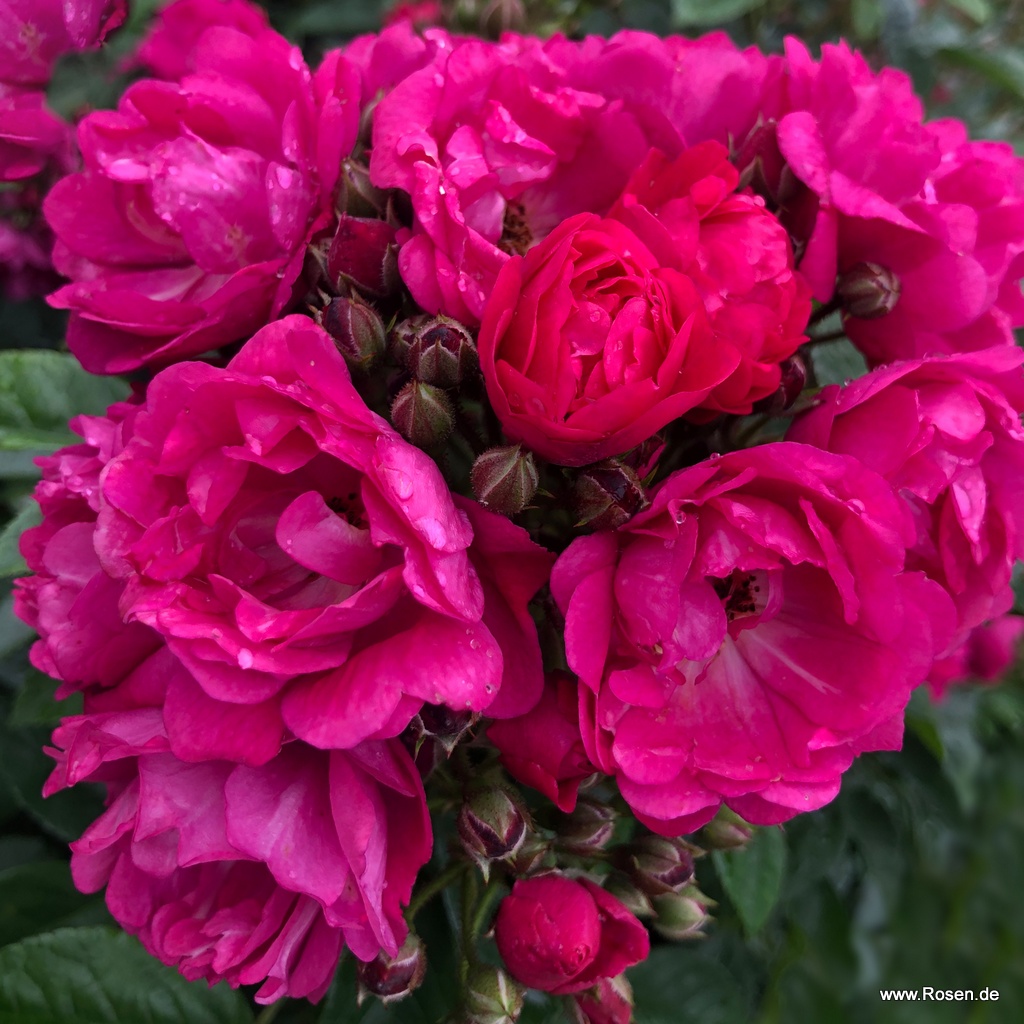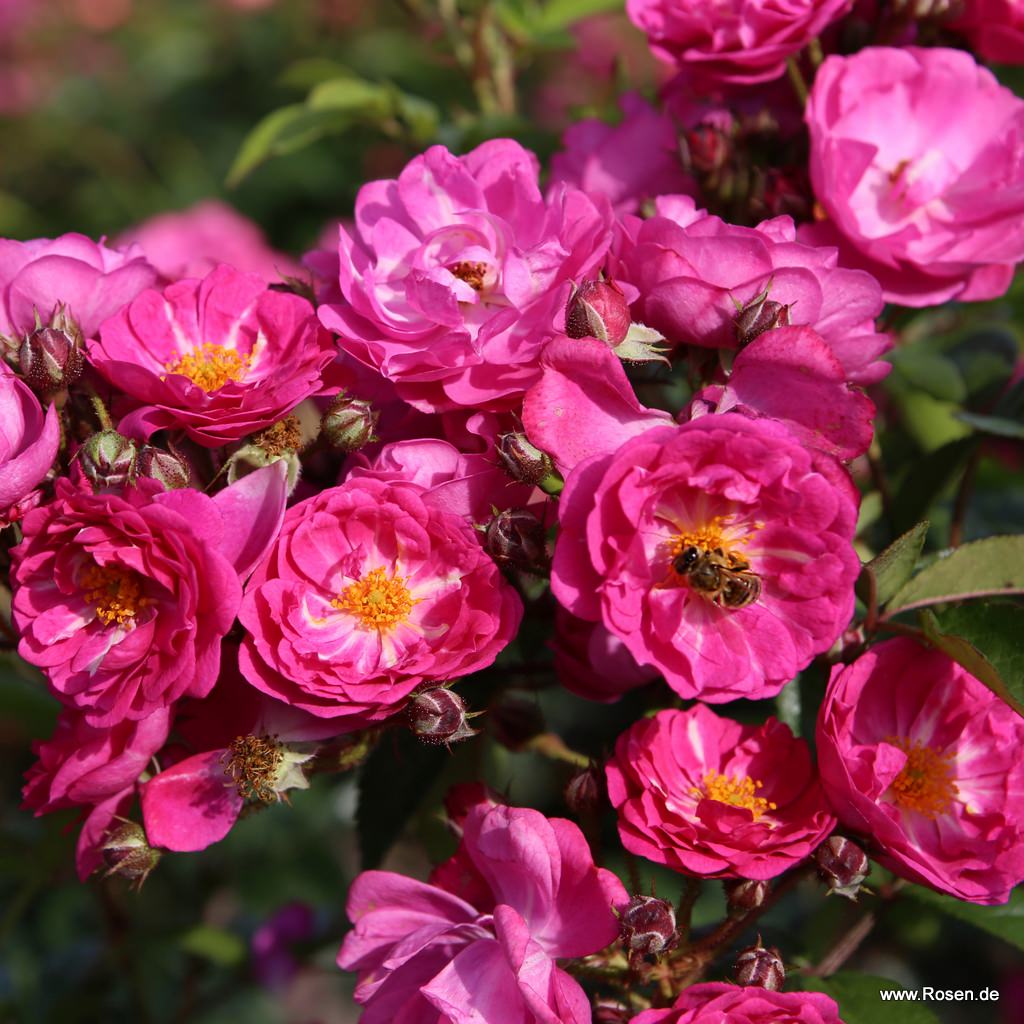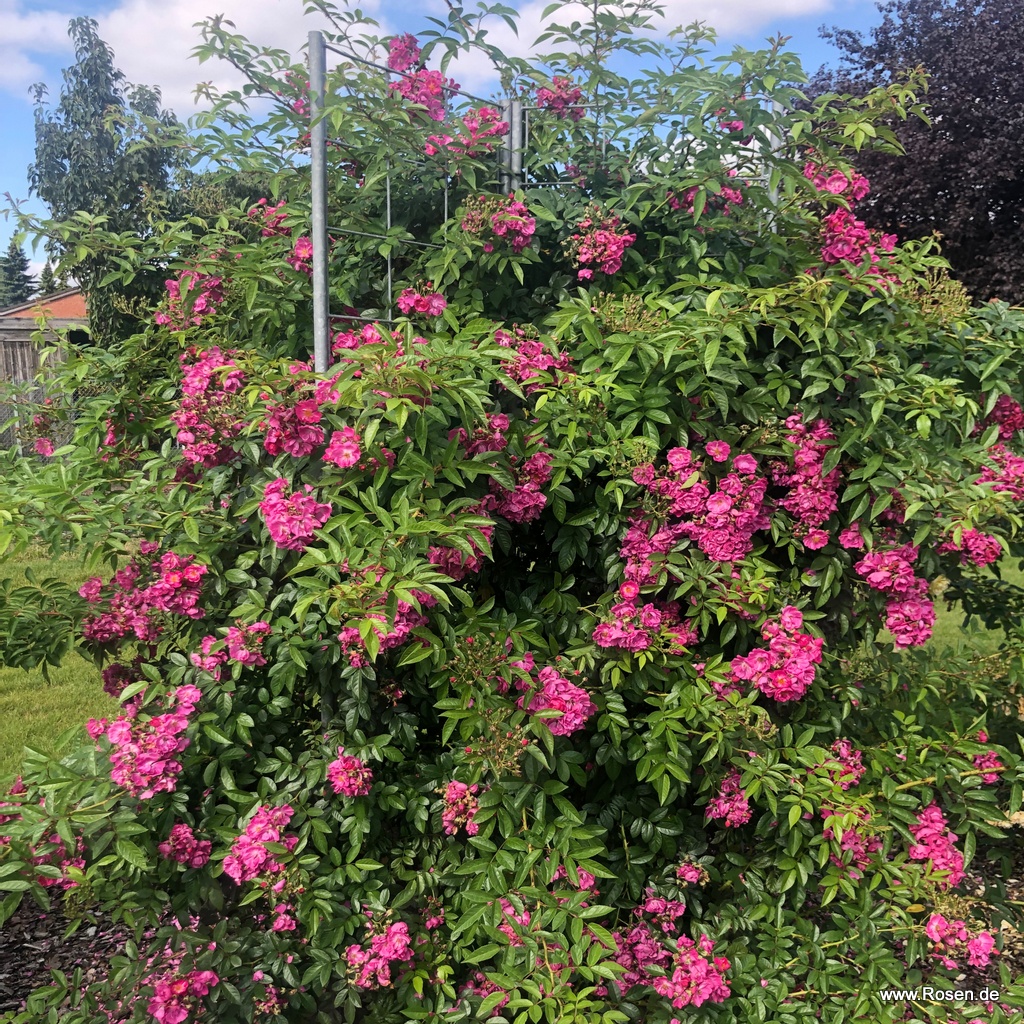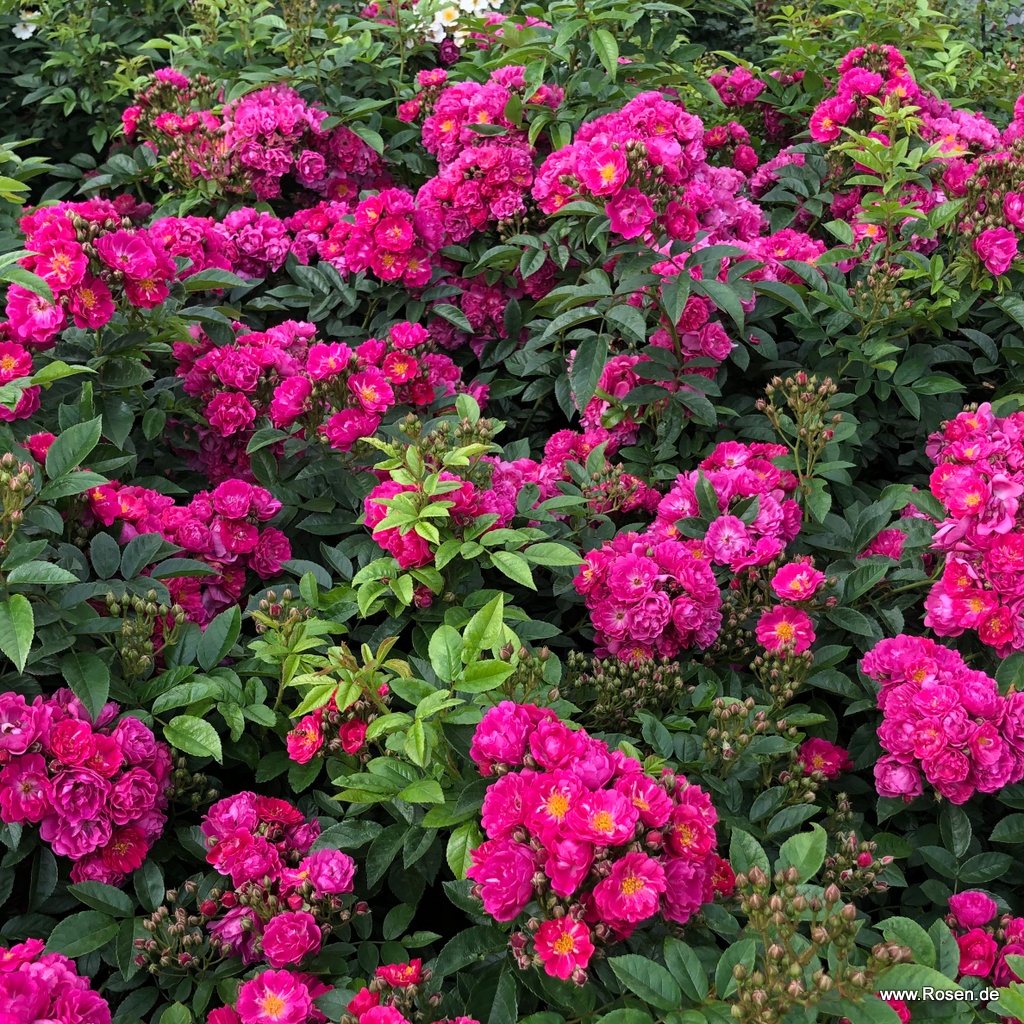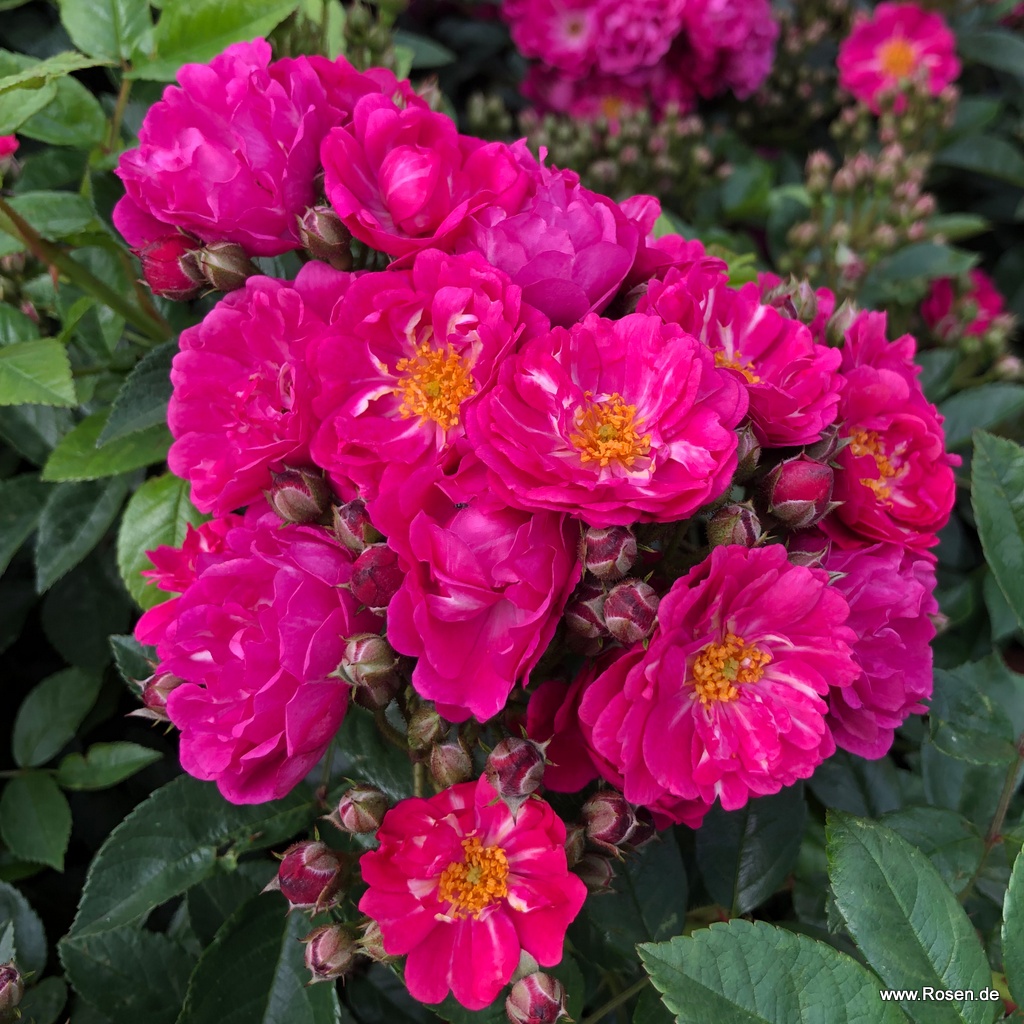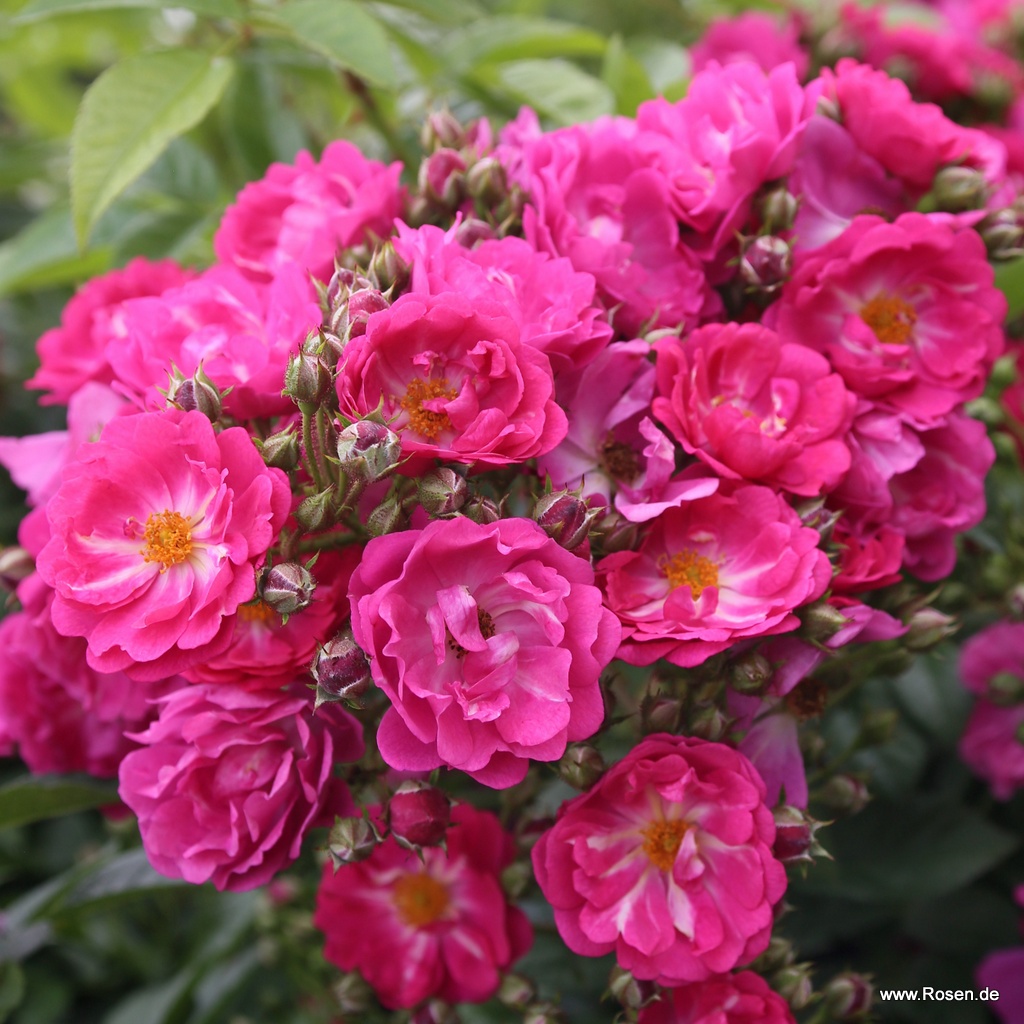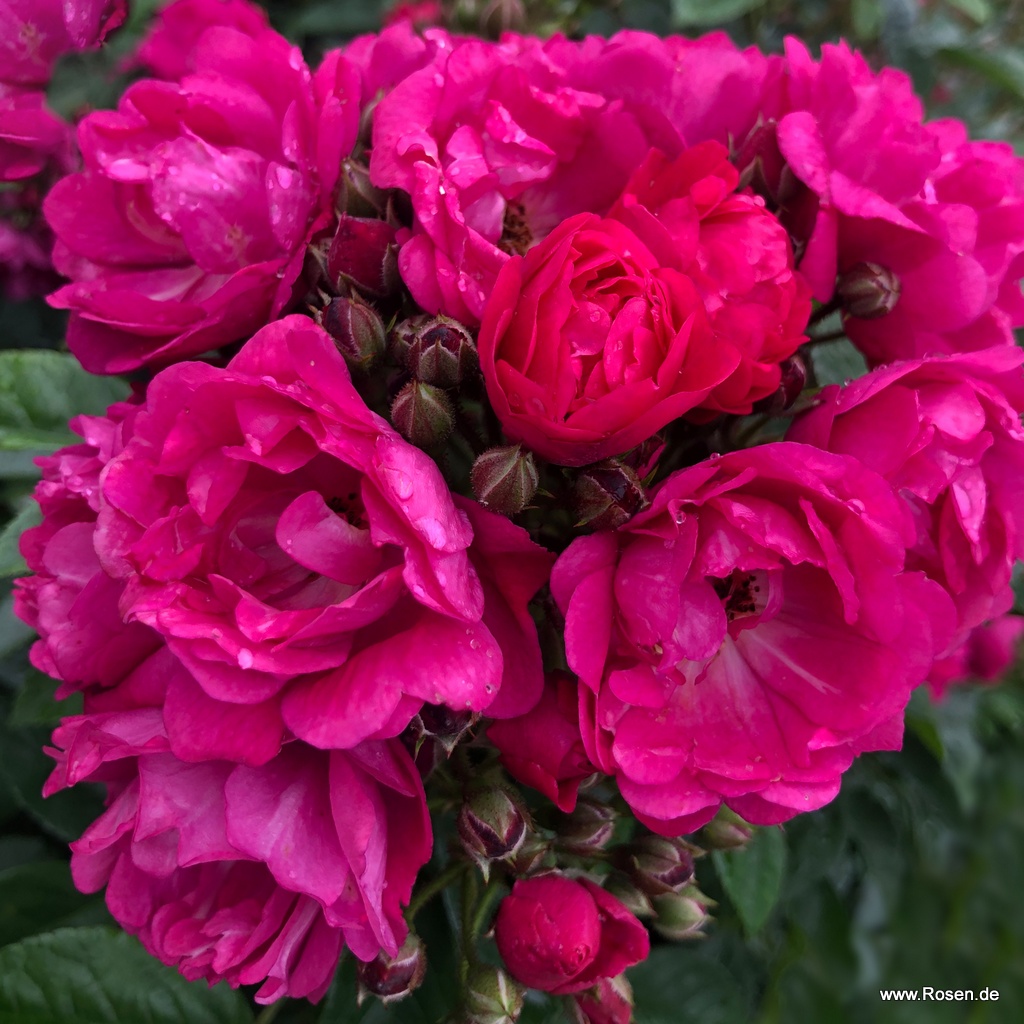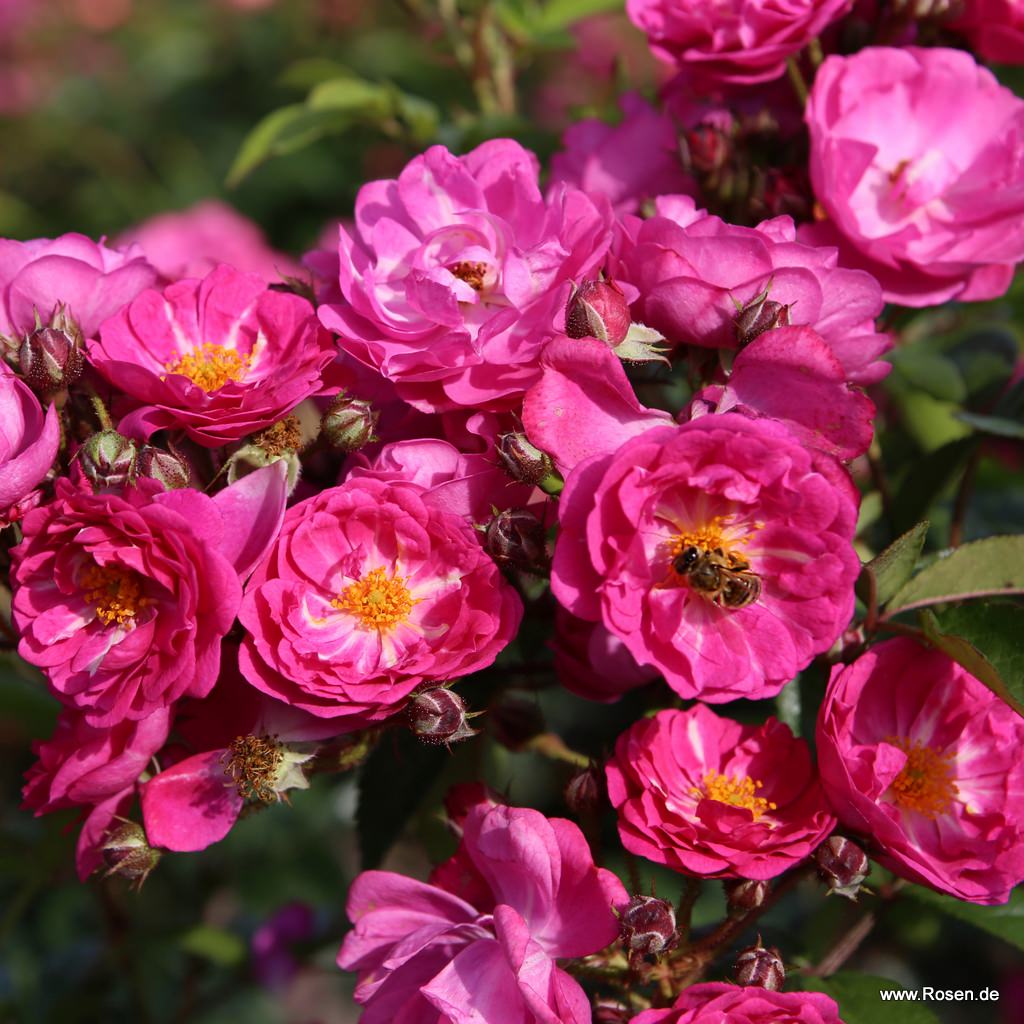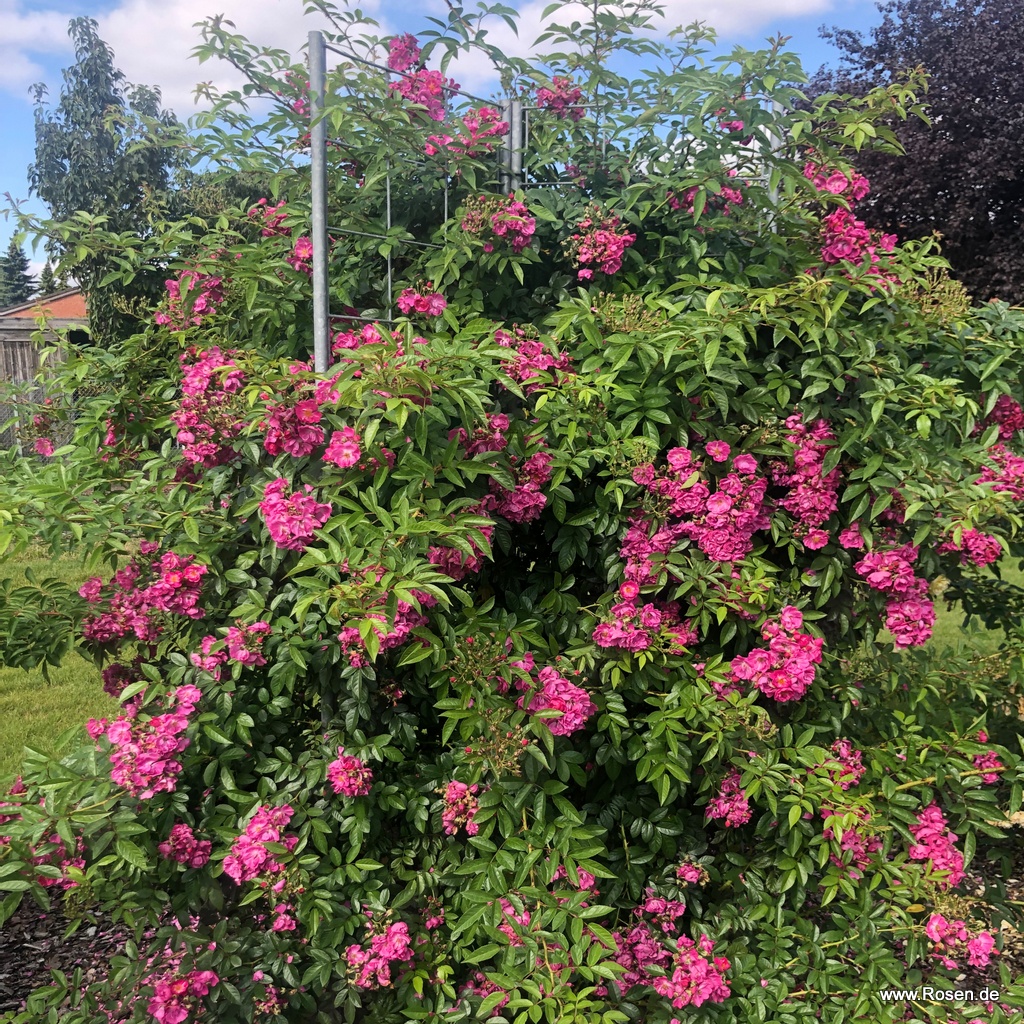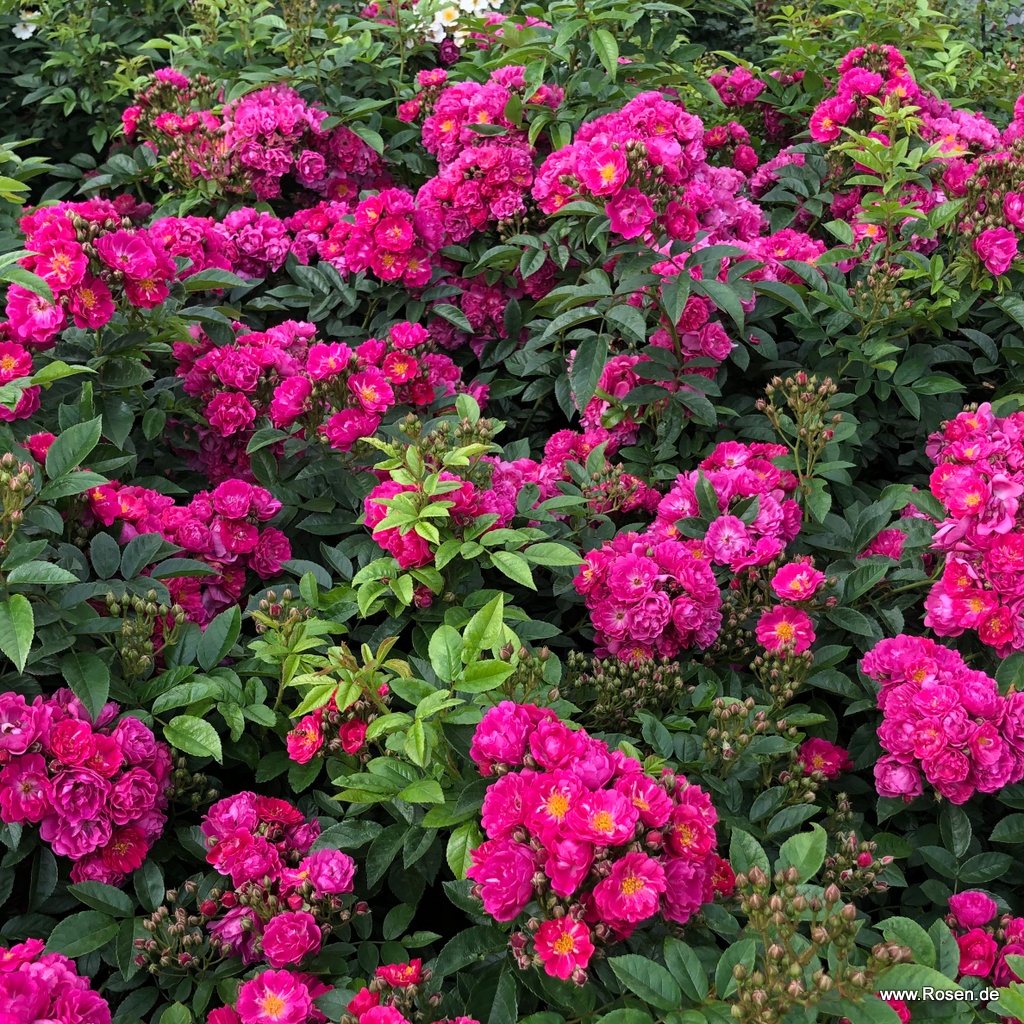 climbing rose
Perfumy Siluetta®

climbing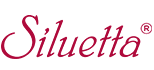 Re-blooming, lovely scenting Rambler with intense coloured blooms and excellent disease resistance. Due to moderate vigour ideal for containers on terrace or balcony and utilisation in smaller gardens. Valuable enrichment to our popular SILUETTA assortment.
Characteristics
| | |
| --- | --- |
| Fragrance | |
| Petal Count | |
| Winter-hardiness | |
| Black Spot | |
| Mildew | |
| Rust | |
plants per m²:

1 - 2

flowering period:

repeat blooming

diameter:

3 cm

, 4 cm

natural height:

170 cm

natural width:

70 cm

plant:

climbing

breeder:

W. Kordes' Söhne

location / use :

suitable for half-shades

year of introduction:

2022

collection:
Siluetta®
note:

The details refer to our location, soil and climate conditions and may vary.
---
Überraschend starker Duft
Im Februar wurzelnackt gepflanzt. Hat sofort ausgetrieben und bereits Anfang April (Südspanien) die ersten Blüten geöffnet. Große Dolden mit kleinen Blüten mit guter Fernwirkung und sehr starkem süßen Duft der den ganzen Tag über wahrnehmbar ist wenn man daran vorbei geht. Sie wächst schnell - ein Trieb hat bereits nach zwei Monaten den oberen Rand des Zauns (120cm) erreicht. Wie wuchsfreudig sie sich insgesamt erweist werde ich im kommenden Jahr berichten.
Unfortunately, there are no uploads yet.