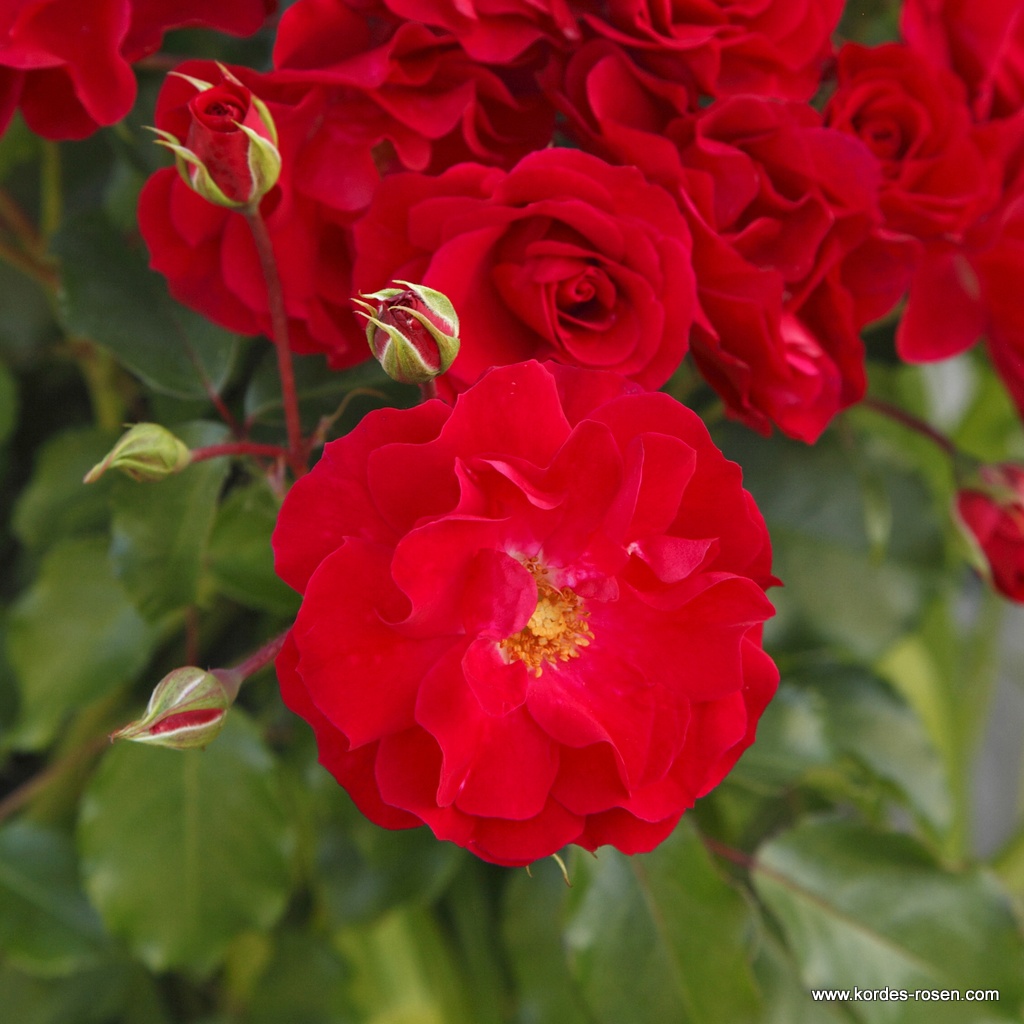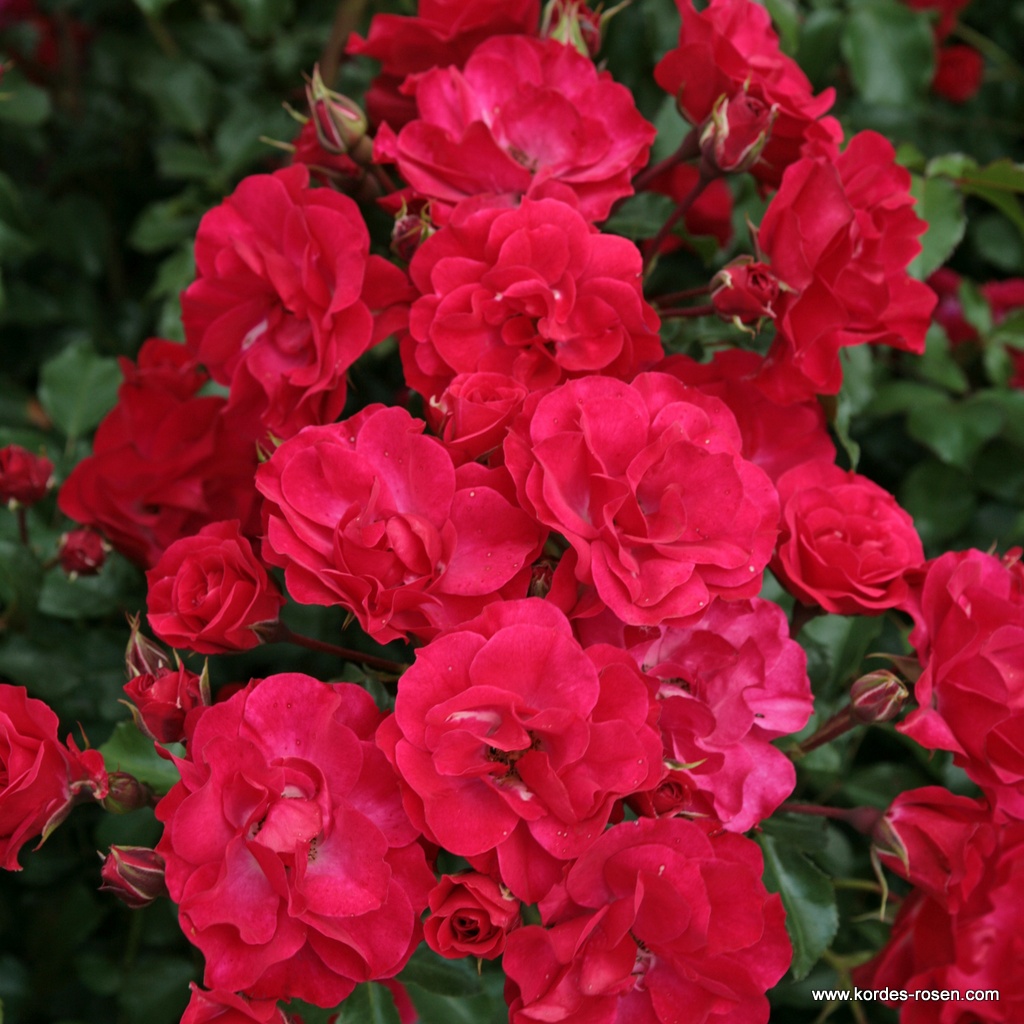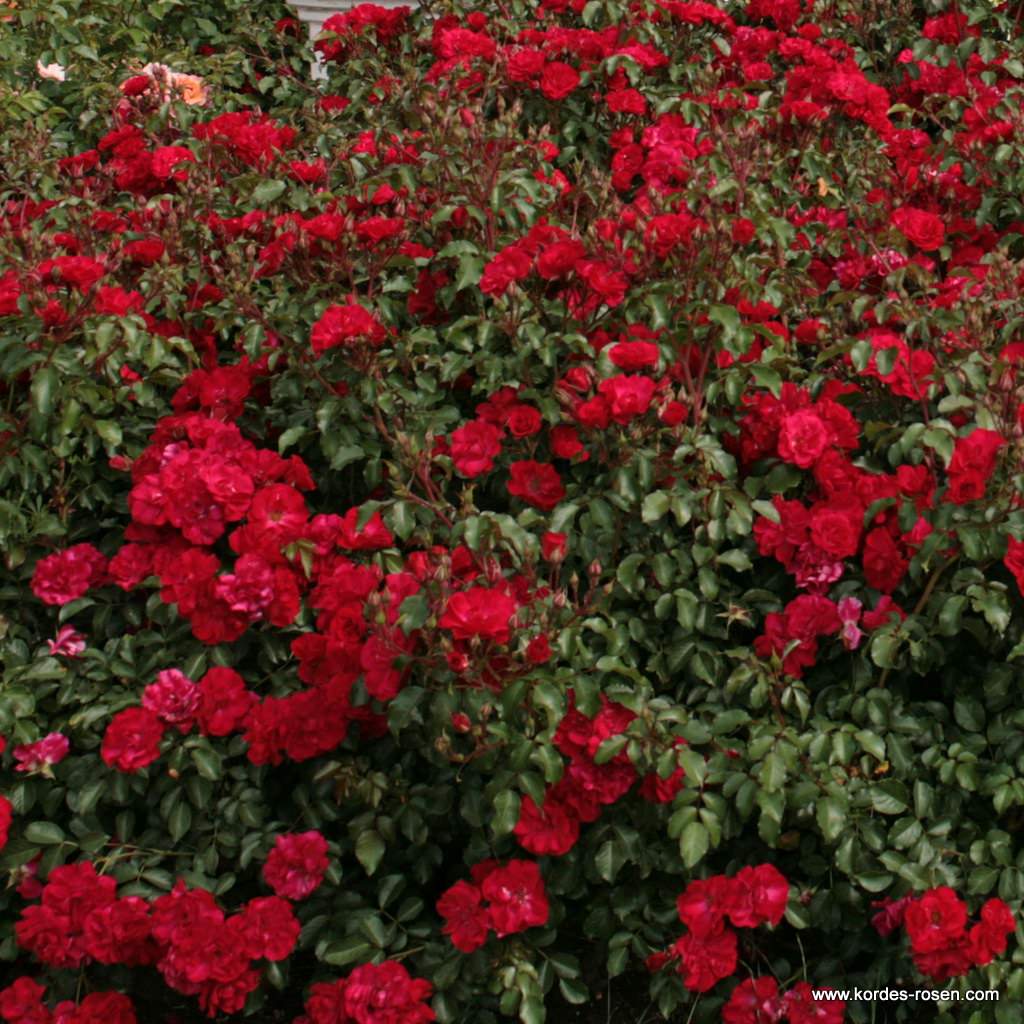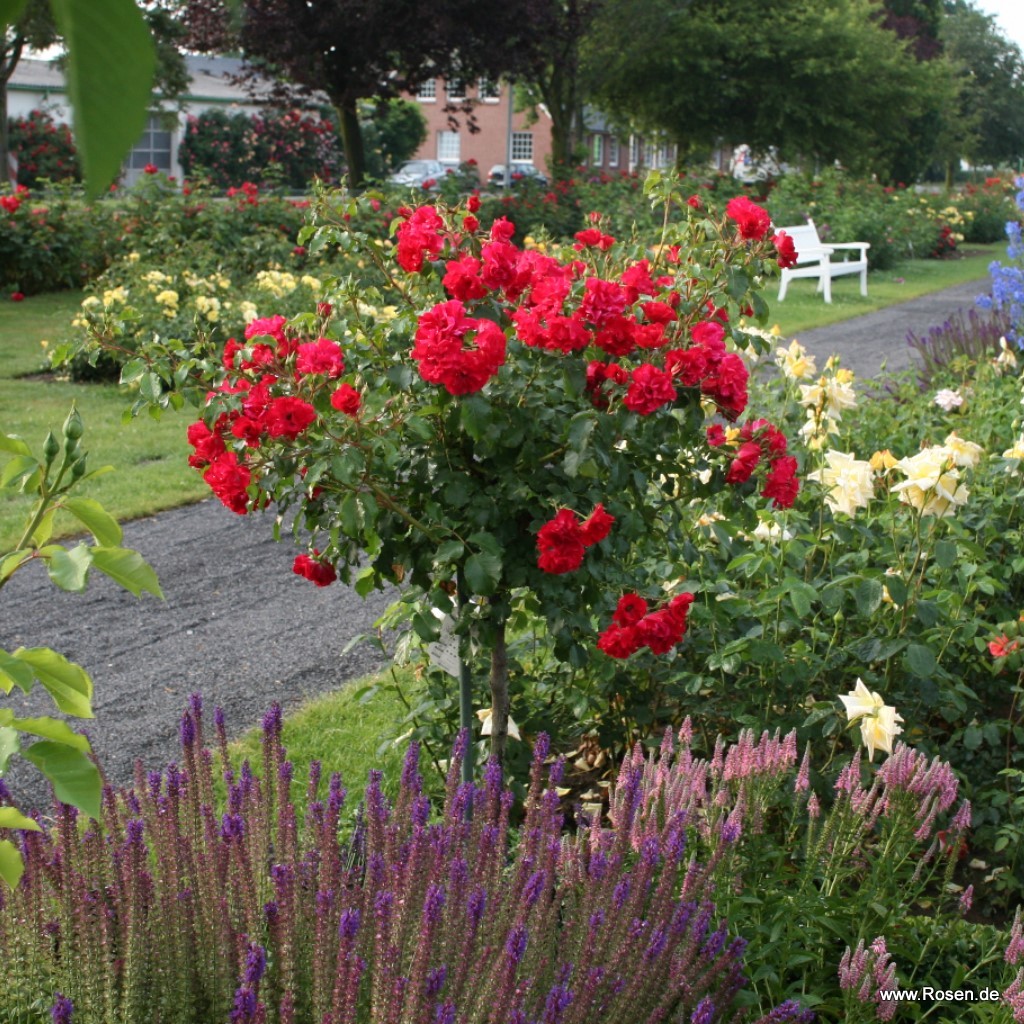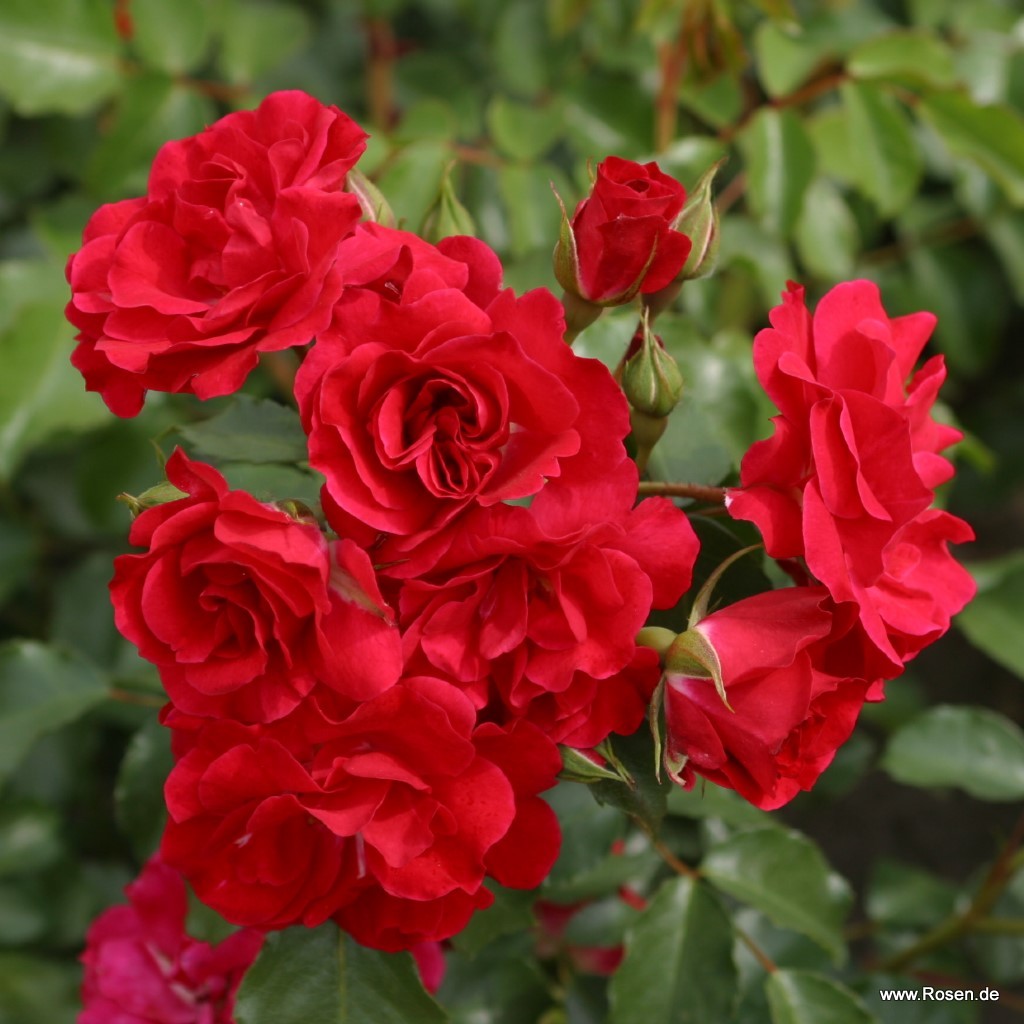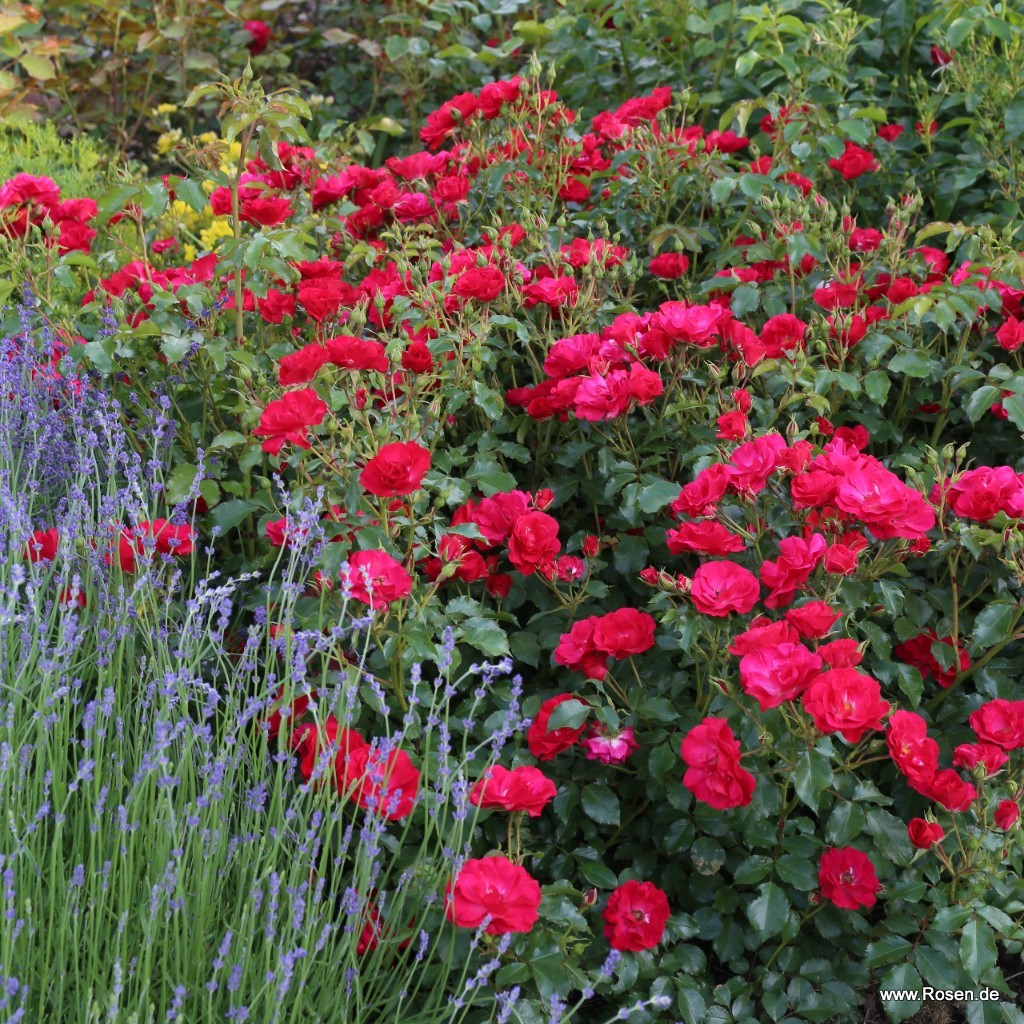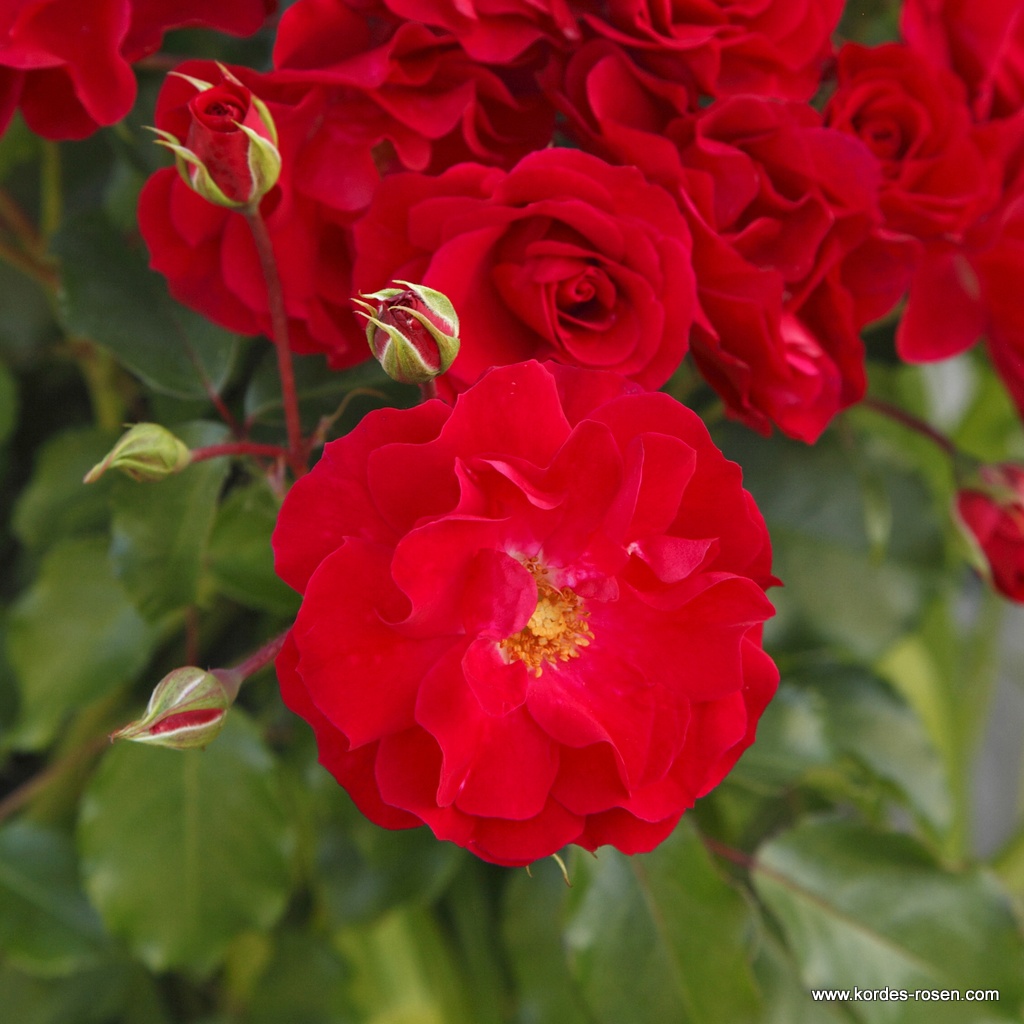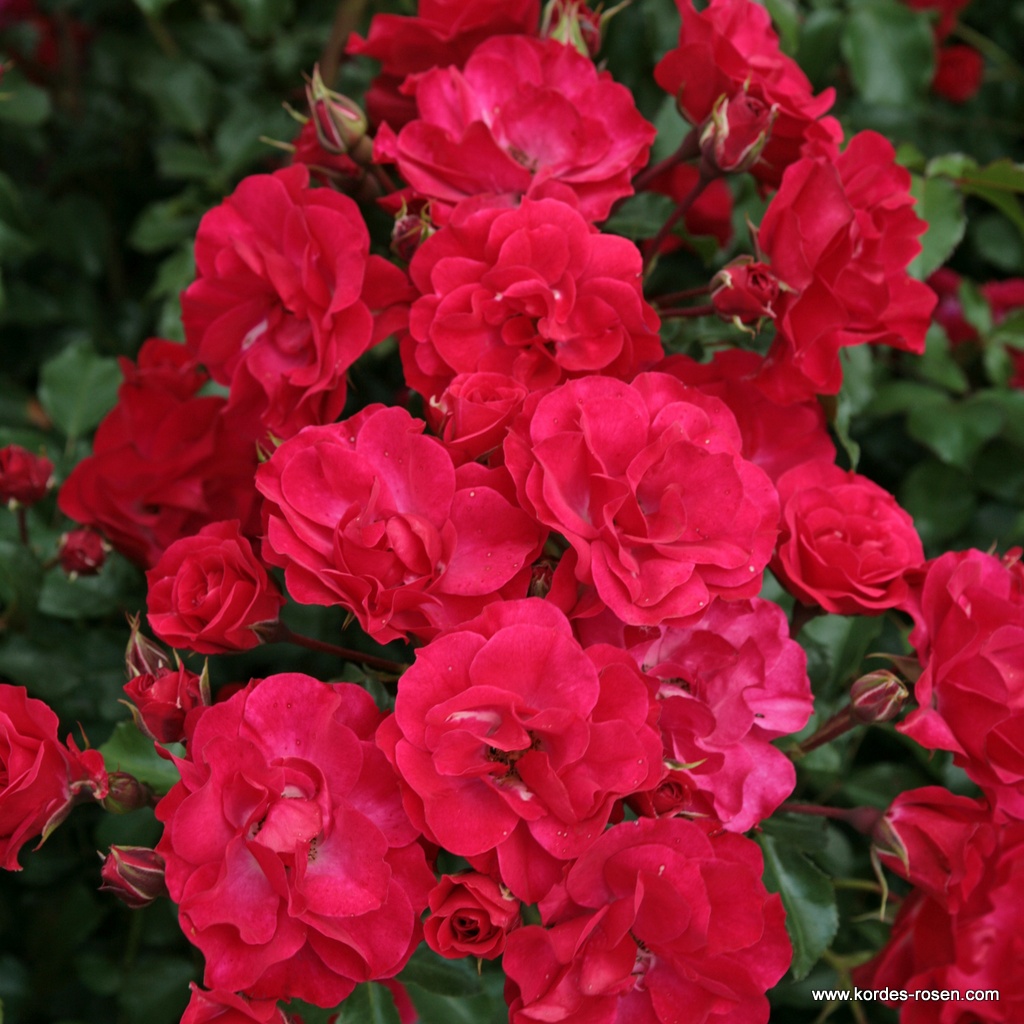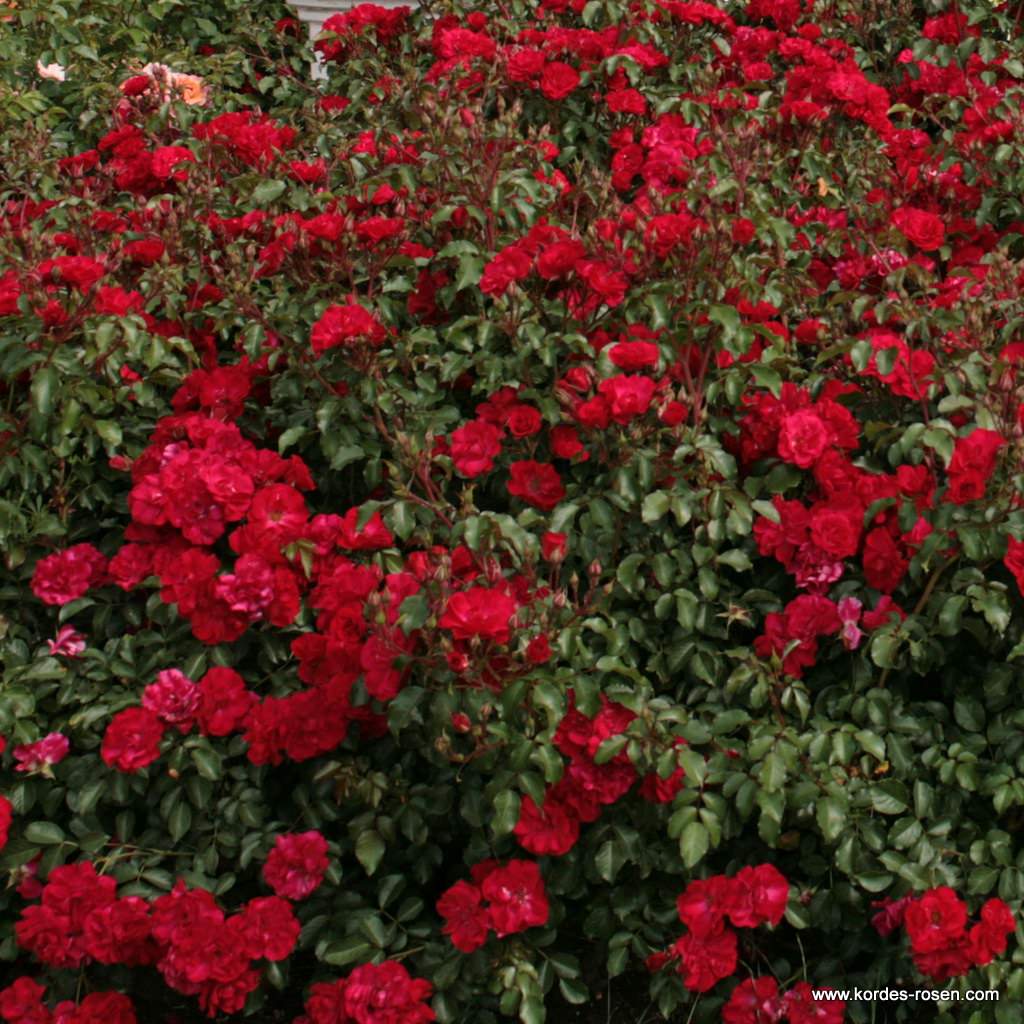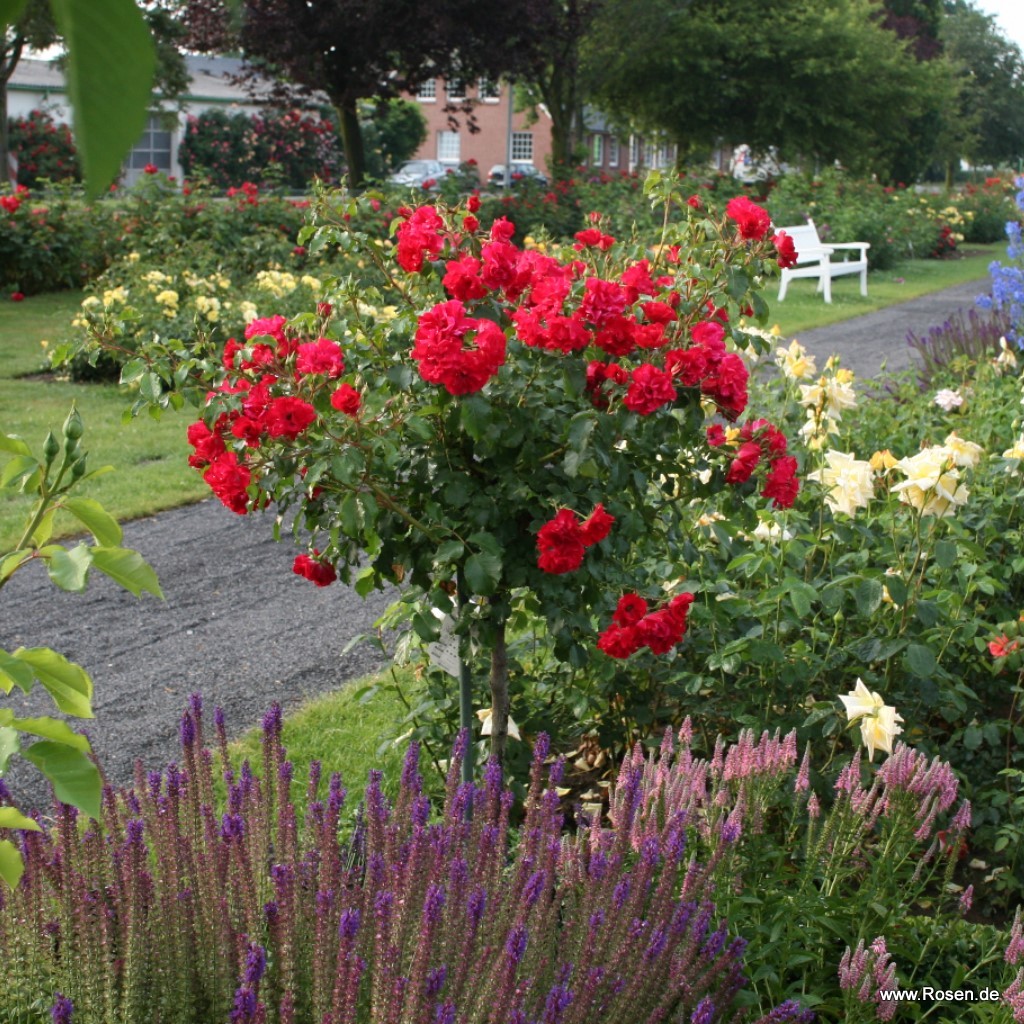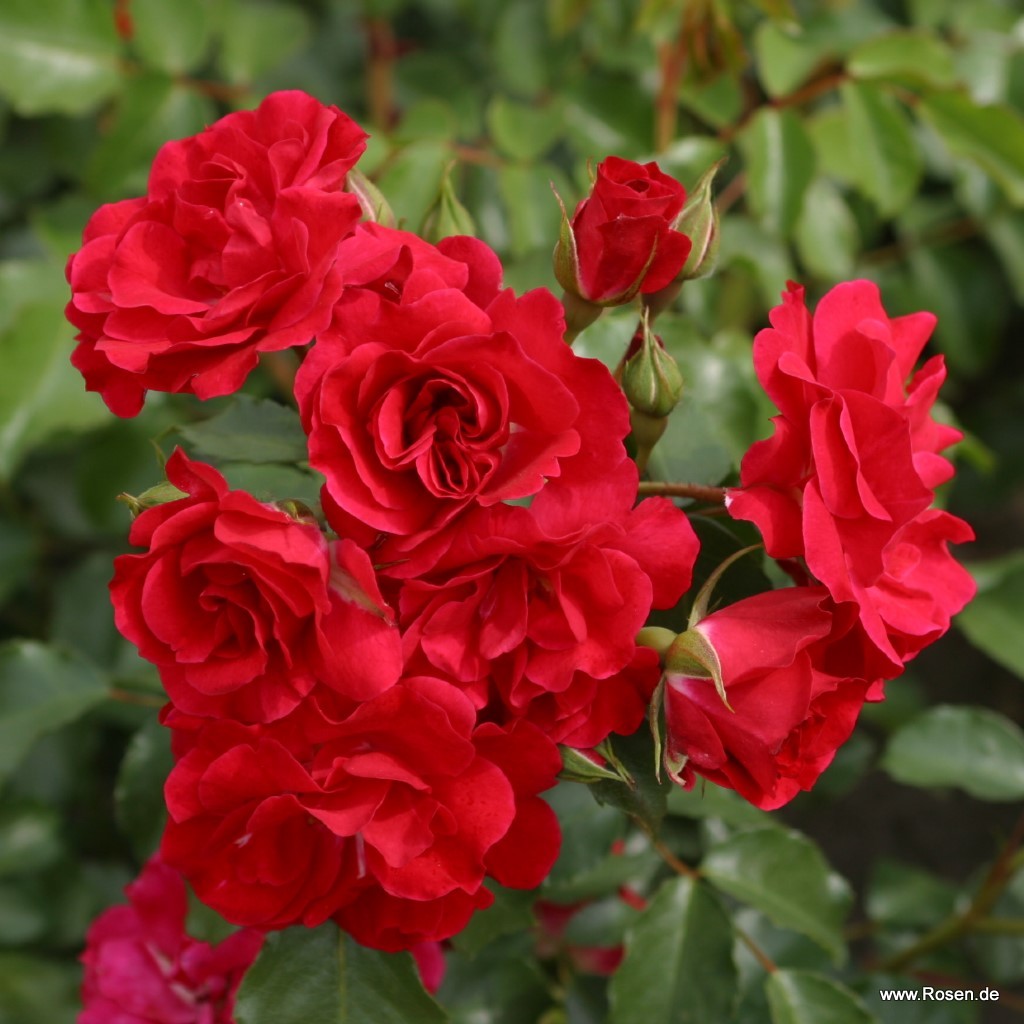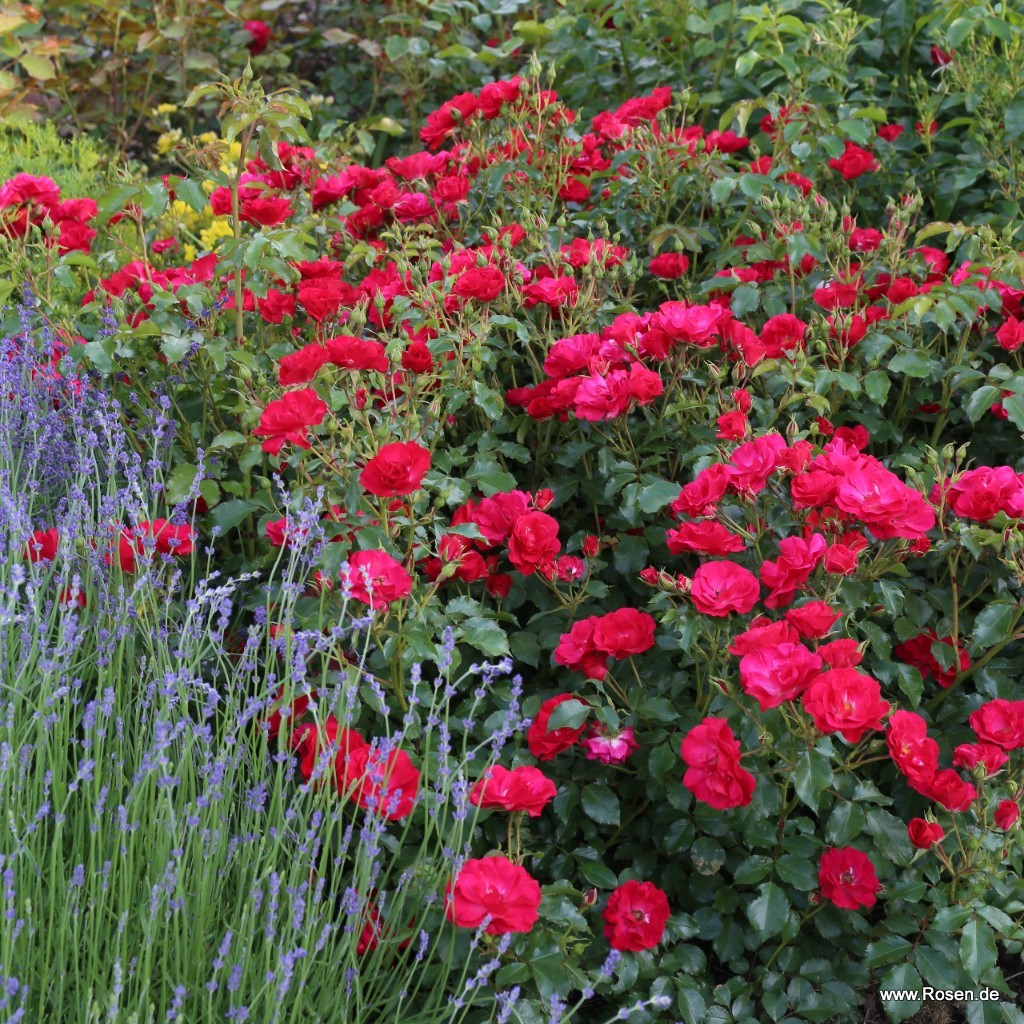 floribunda rose
Rotilia®

erect, upright

Like all Rigo Roses 'Rotilia' captivates due to its abondance of flowers and excellent diease resistance. Rewards pruning after blooming with a very abundant flowering in the next season. A real award winning variety: ADR in 2002, Golden Rose of The Hague and Hradec and many gold and silver medals.

Characteristics
| | |
| --- | --- |
| Fragrance | |
| Petal Count | |
| Winter-hardiness | |
| Black Spot | |
| Mildew | |
| Rust | |
plants per m²:

4

flowering period:

repeat blooming

award:

ADR - label for the most beautiful and disease resistant roses

, Award Winner - prizes in international rose competitions

diameter:

5 cm

, 6 cm

natural height:

80 cm

natural width:

50 cm

parfume:

like wild roses

plant:

erect, upright

resistance to diseases:

excellent

breeder:

W. Kordes' Söhne

location / use :

suitable for balcony boxes

, suitable for half-shades

, suitable for pots

, weather resistant

year of introduction:

2000

collection:

Rigo-Roses

note:

The details refer to our location, soil and climate conditions and may vary.
---
Rotilia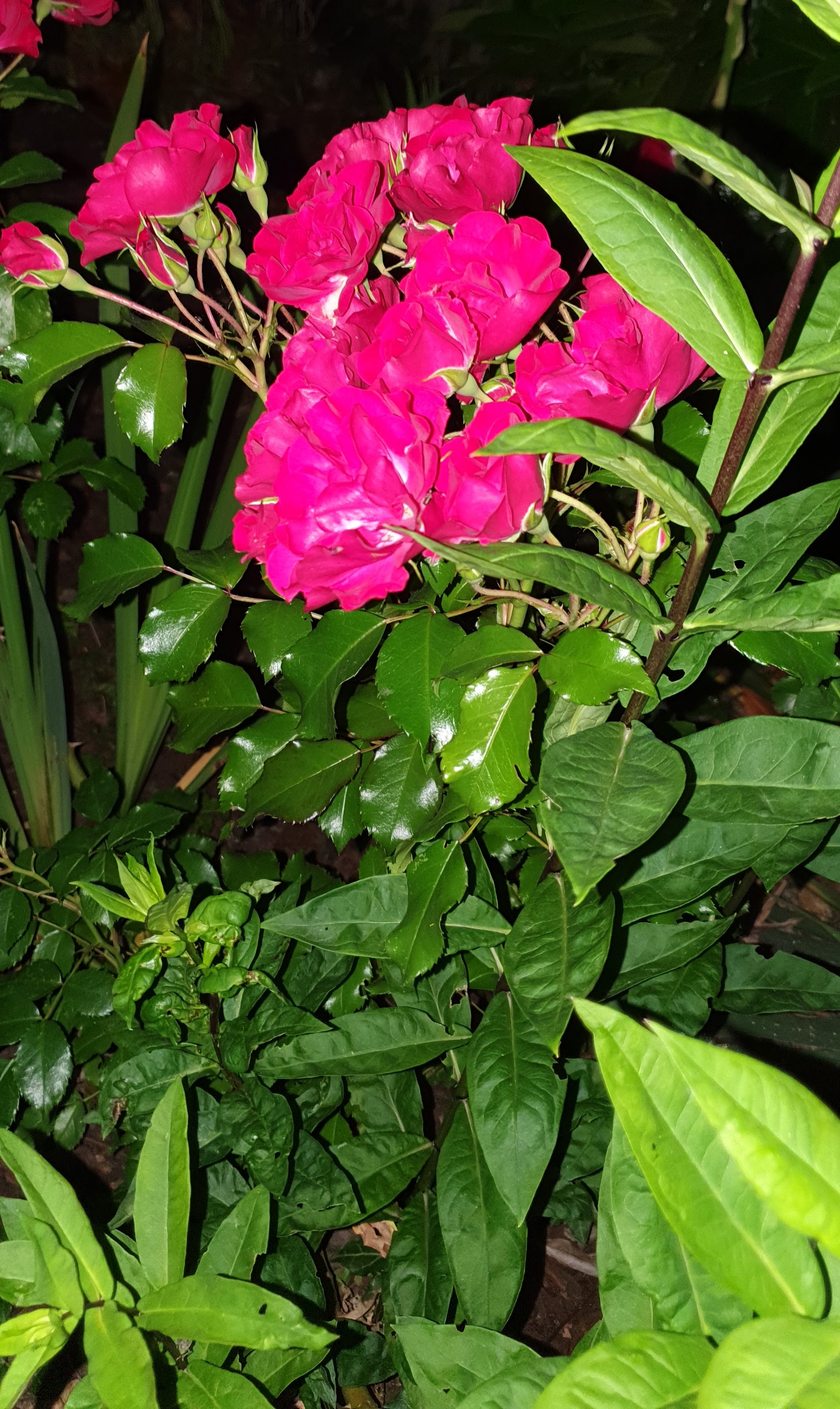 Meine geschätzte Beetrose
Habe die Rotilia im Plant-o-fix Topf, 2 Liter mehrfach gekauft und sie in Kübel und ins Beet gepflanzt. Dann habe ich sie ein Jahr beobachtet und war sehr zufrieden. Sie blüht und blüht und blüht und macht dabei wenig " Abwurf/Schmutz". Wenn die Blüten verwelkt sind kann man sie noch gut ausbrechen-ausschneiden. Reinigt sich aber auch selbst, wenn gar keine Zeit bleibt. Noch begeisterter bin ich von den wurzelechten. Da ihr Topf/Ballen so klein ist, konnte ich ihn an Stellen pflanzen, wo kaum Erdarbeiten möglich waren (alles voller Zwiebeln/Knollen/ Frühblüher, die sonst zerstört würden). Die Rotilia ist gut eingewachsen.
Ich habe mehrere Rosen von Kordes und habe mir diese für ein neu gebautes Gabionenhochbeet bestellt. Plant-o-fix. Nach 4 Wochen sind die 3 Pflanzen angewachsen und über und über mit Knospen versehen. Das Laub sieht traumhaft gesund aus. Ich freue mich auf die Blüte in den nächsten Tagen, ich hätte damit nicht mehr in diesem Jahr gerechnet. TOPWARE
Seit sechs Jahren verleiht die Rotilia unserem Steinwall sommerlichen Glanz. Eine Rosensorte, robust, überaus blühfreudig und buschig wachsend, ich kann sie guten Gewissens weiterempfehlen!
Habe die Rotilia 10 Stück im Beet, nun schon das 3. Jahr, im ersten Jahr kam sie etwas zaghaft, blühte jedoch unentwegt. Jetzt im dritten Jahr ist sie zur Hochform aufgelaufen. Super Blatttwerk, dunkelgrün keine Krankheiten. Die Farbe der Blüten einfach fantastisch.
Habe diese Rose seit einigen Jahren als Halbstamm in meinem Rosenbeet. Im ersten Jahr war ich ein wenig enttäuscht aber jetzt blüht sie fleißig und zeichnet sich durch ihre Robustheit aus. Sehr zu empfehlen!
Die Beetrose Rotilia ist eine Schönheit in Rot. Sie ist sehr Blattgesund, wird immer buschiger und höher. Sie blüht sehr schön, denn sie bekommt von Jahr zu Jahr mehr Blüten und ist kaum noch zu übersehen in meinem Garten, obwohl dort so circa 85 Rosen stehn. Für Roseneinsteiger wärmstens zu empfehlen.
Die Rotilia ist ein echter Hingucker. Sie ist blühfreudig, ausdauernd, pflegeleicht und bietet bei jedem Wetter eine wundervolle Optik. Ich bin jedesmal stolz, die Pracht beim Nach-Hause-Kommen zu sehen.
Rotilia hat ein wunderschönes Rot. Sie wächst bei mir im ersten Jahr schon kräftig, und blüht unenwegt.Sie bringt ständig neue Blüten hervor. Mit rosenrost hat Sie kaum Probleme. Rose ist für Anfänger zu empfehlen.
Ich habe vor ca.5 Jahren eine Pflanze an eine sehr exponierte Stelle (in CZ- Kontinentalklima) gepflanzt, mit der Annahme, dass es wahrscheinlich nichts wird. Zu meiner grossen Überraschung habe Rotilia dort nicht nur überlebt, sondern sie scheint ja total glücklich zu sein. Ihre gesunde Blätter und strahlend rote Blüten sind nicht zu übersehen.