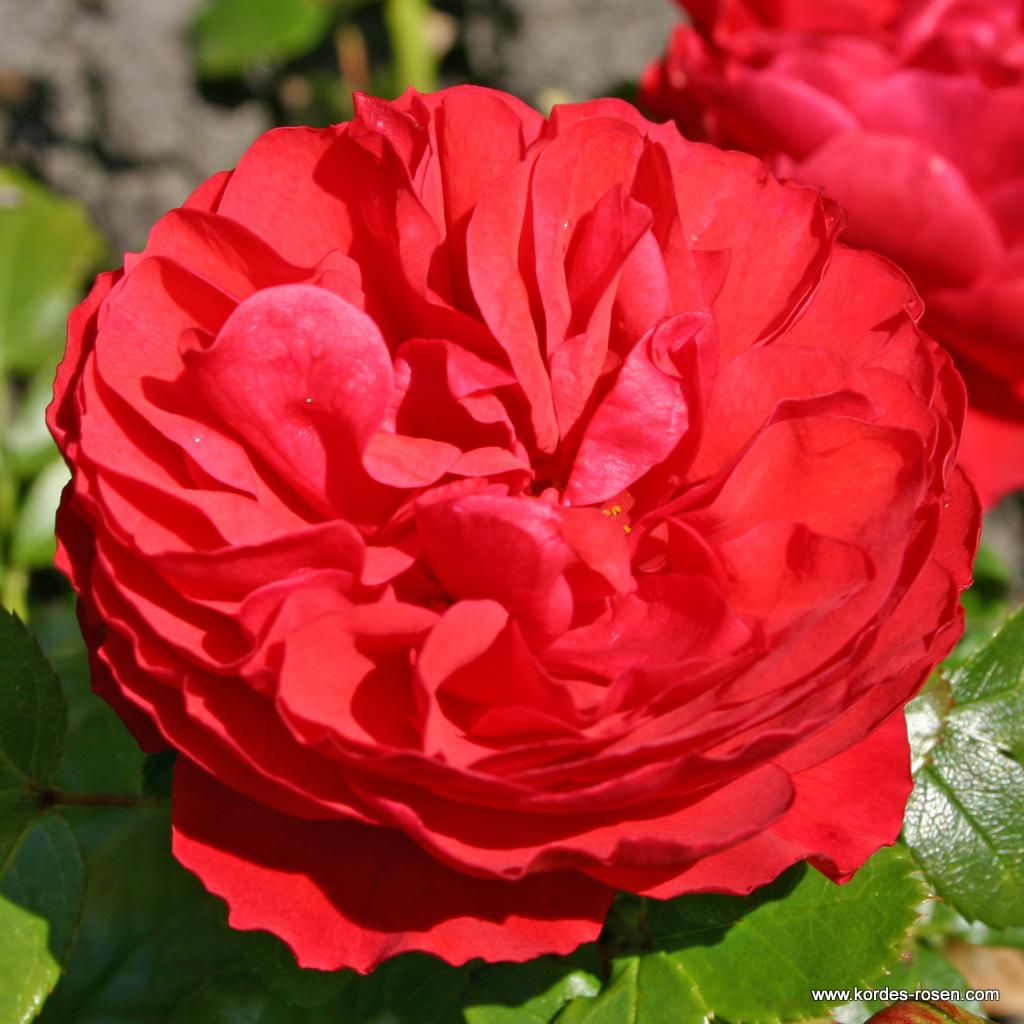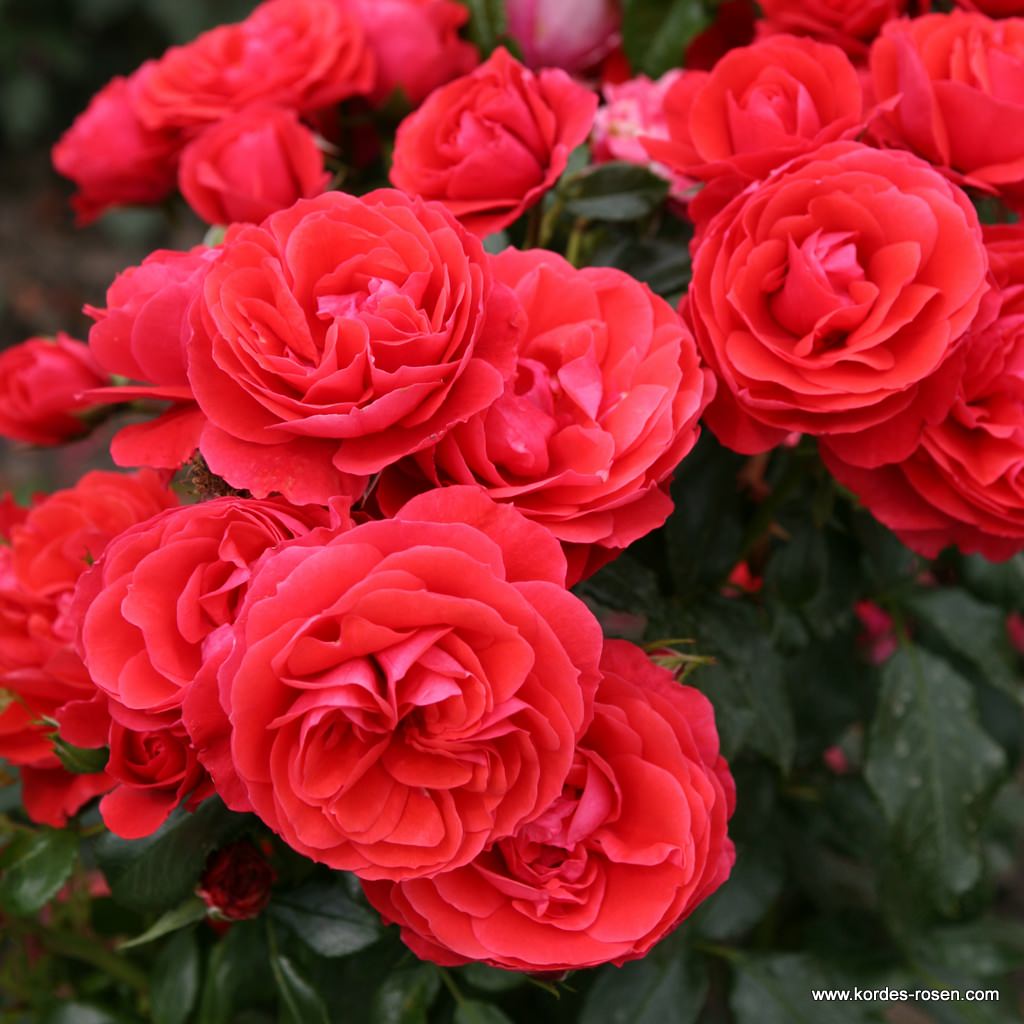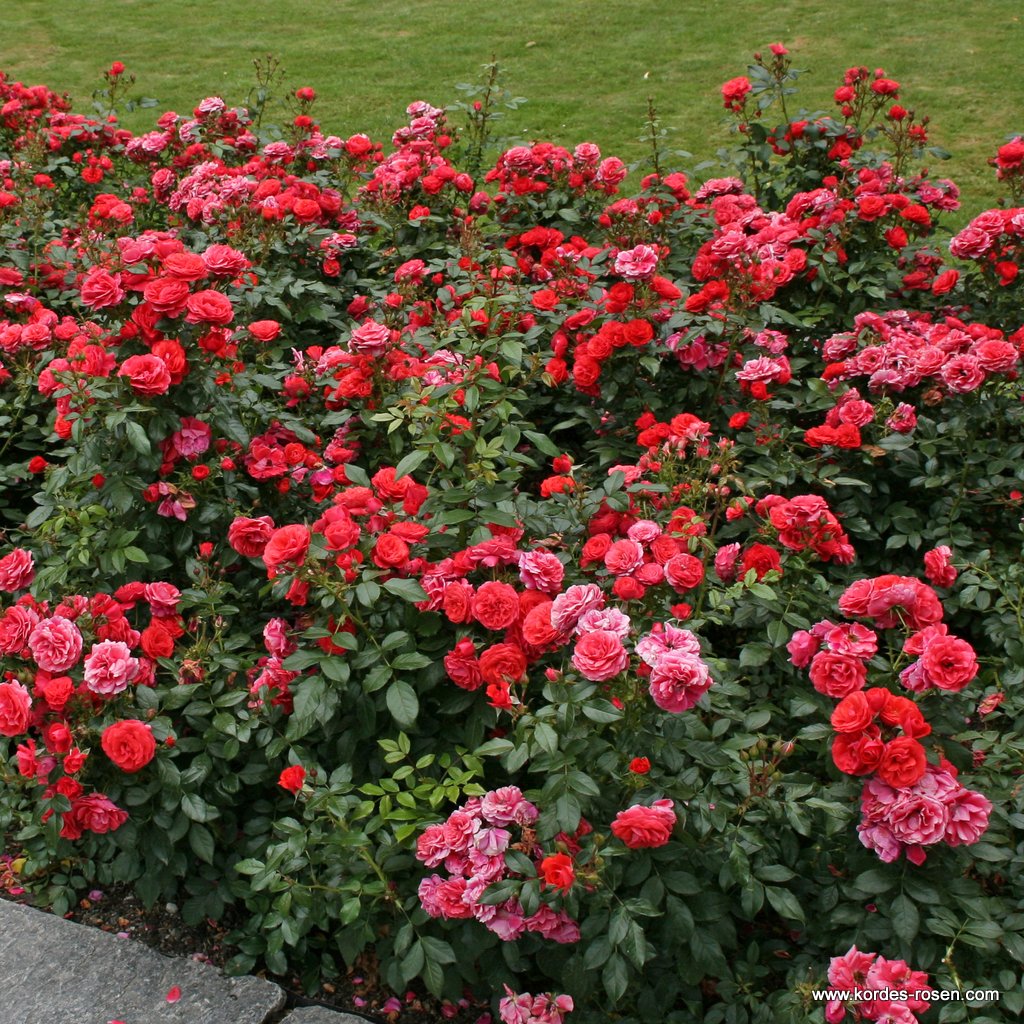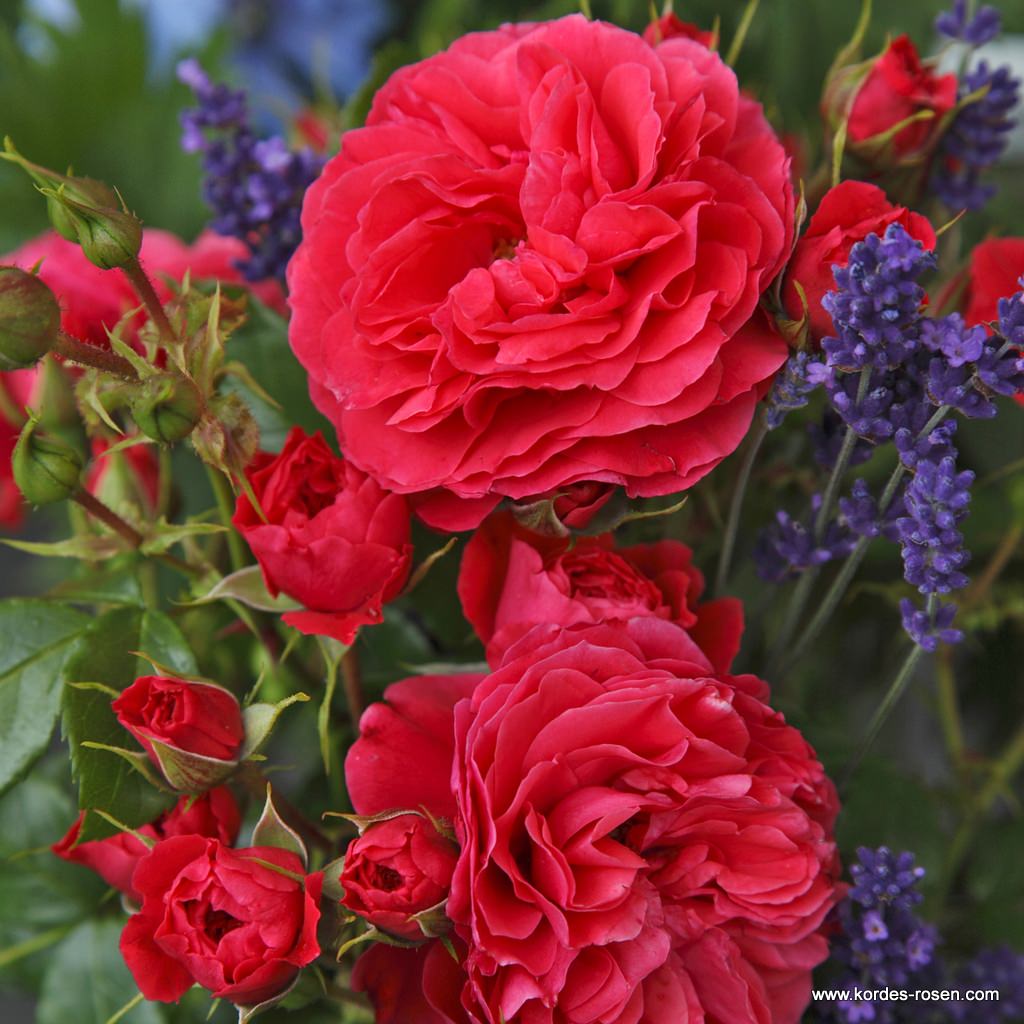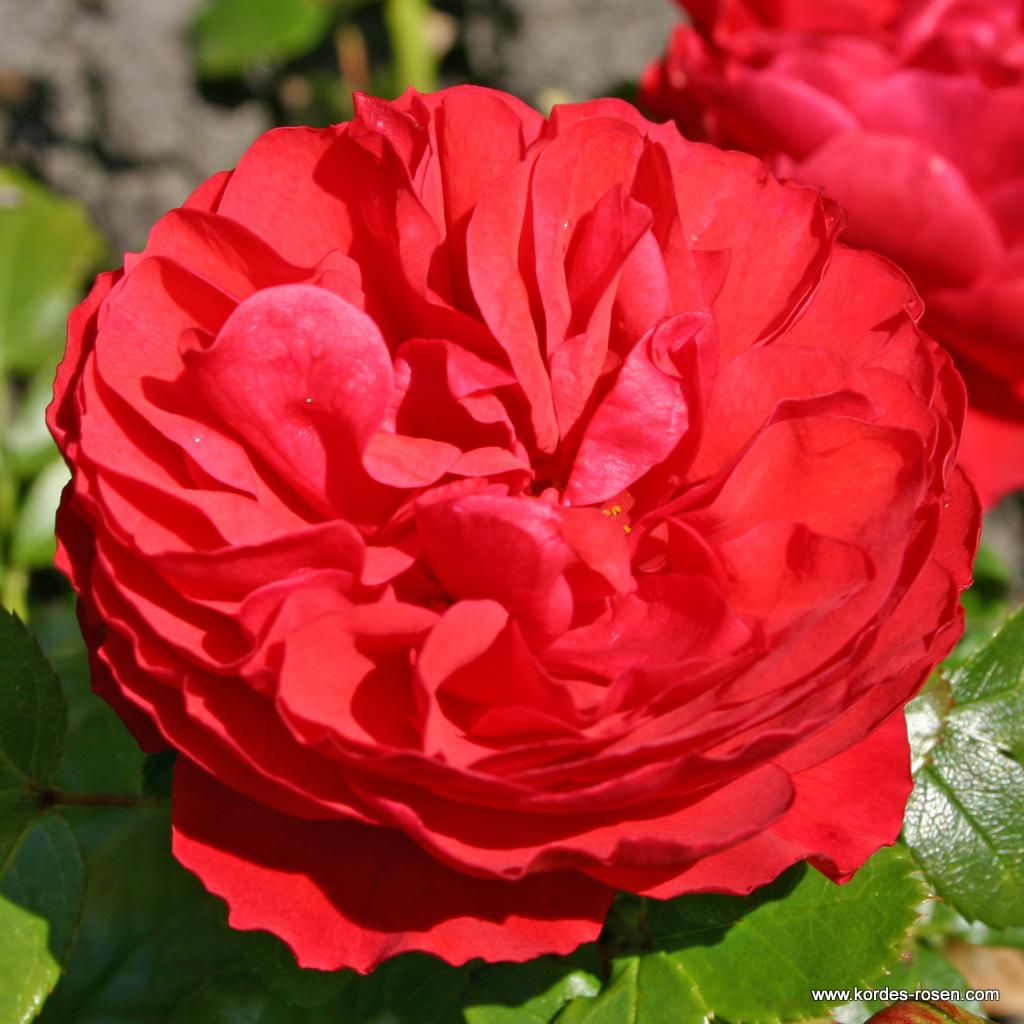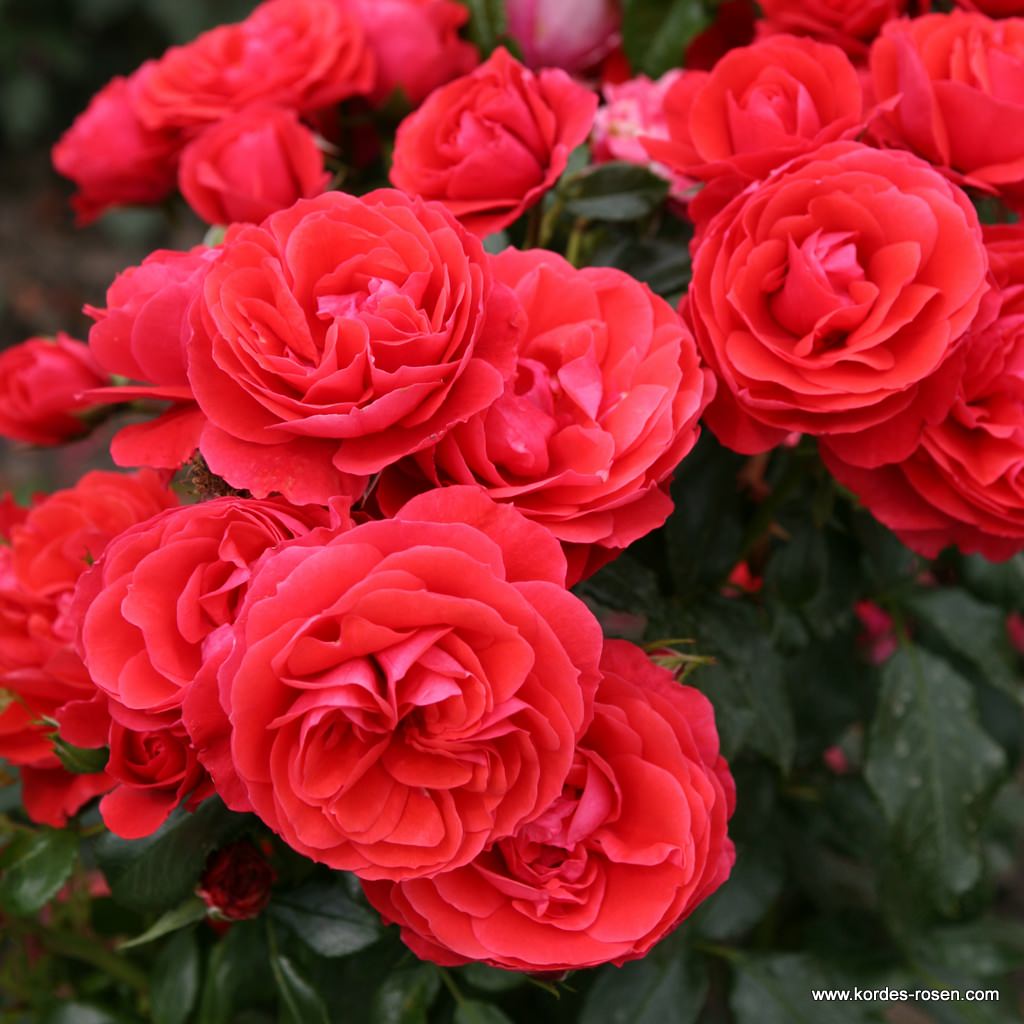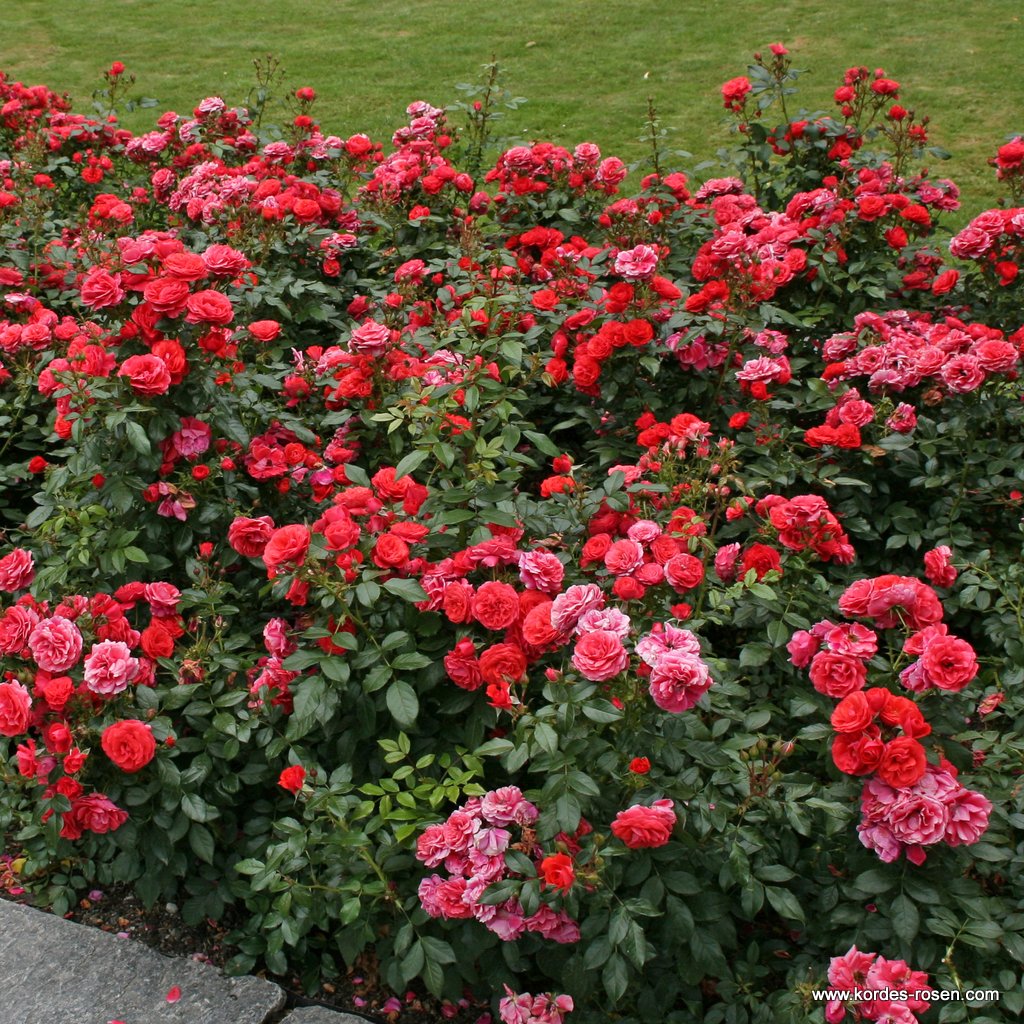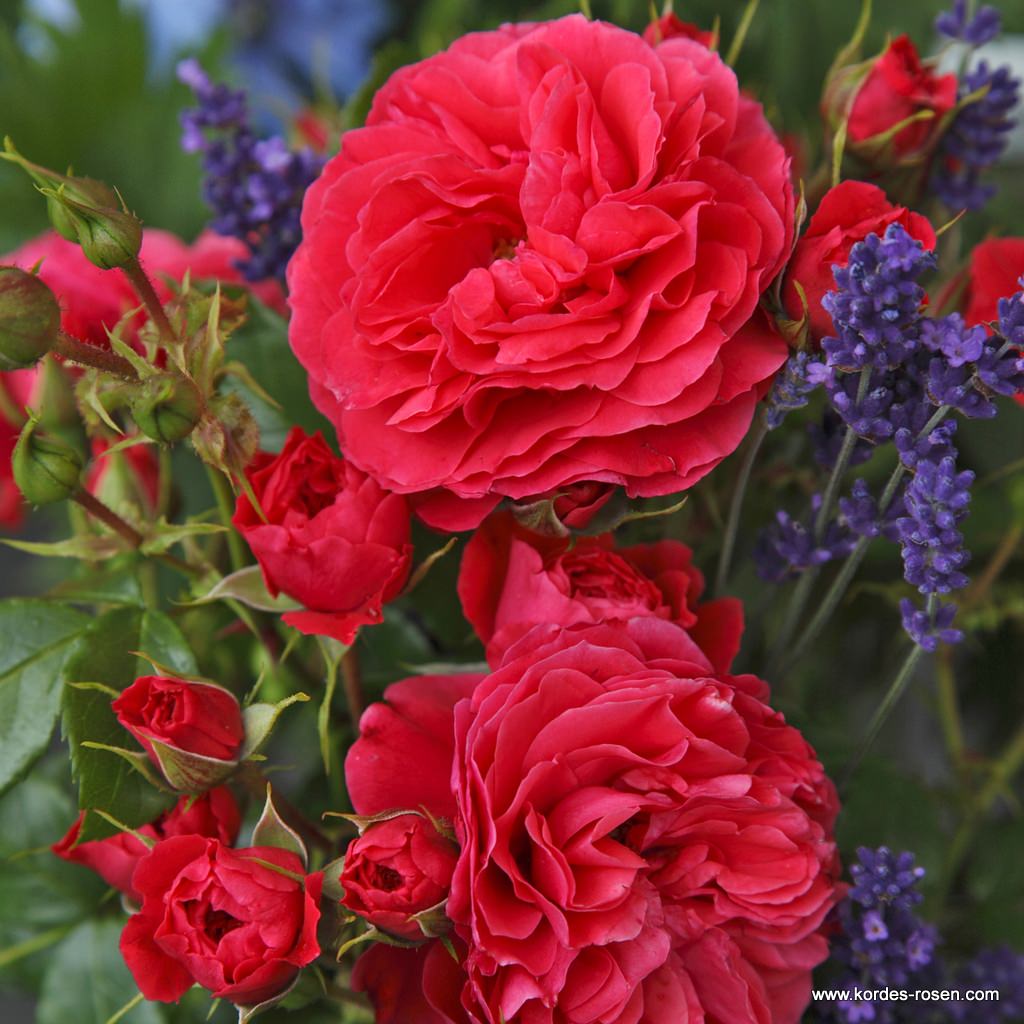 floribunda rose
Cherry Girl

erect, upright
This wonderful rose fascinates with its very doubled nostalgic flowers in a fresh colour. The very harmonic growth habit and the height of 70 cm make it an ideal plant for classic rose beds or cultivation in pots on balcony or terrace. ADR 2007 and Golden Rose of Hradec.
Characteristics
| | |
| --- | --- |
| Fragrance | |
| Petal Count | |
| Winter-hardiness | |
| Black Spot | |
| Mildew | |
| Rust | |
plants per m²:

4

flowering period:

repeat blooming

award:

ADR - label for the most beautiful and disease resistant roses

, Award Winner - prizes in international rose competitions

diameter:

5 cm

, 6 cm

natural height:

70 cm

natural width:

50 cm

plant:

erect, upright

resistance to diseases:

high

breeder:

W. Kordes' Söhne

location / use :

suitable for half-shades

year of introduction:

2009

note:

The details refer to our location, soil and climate conditions and may vary.
---
Ein Leuchtfeuer!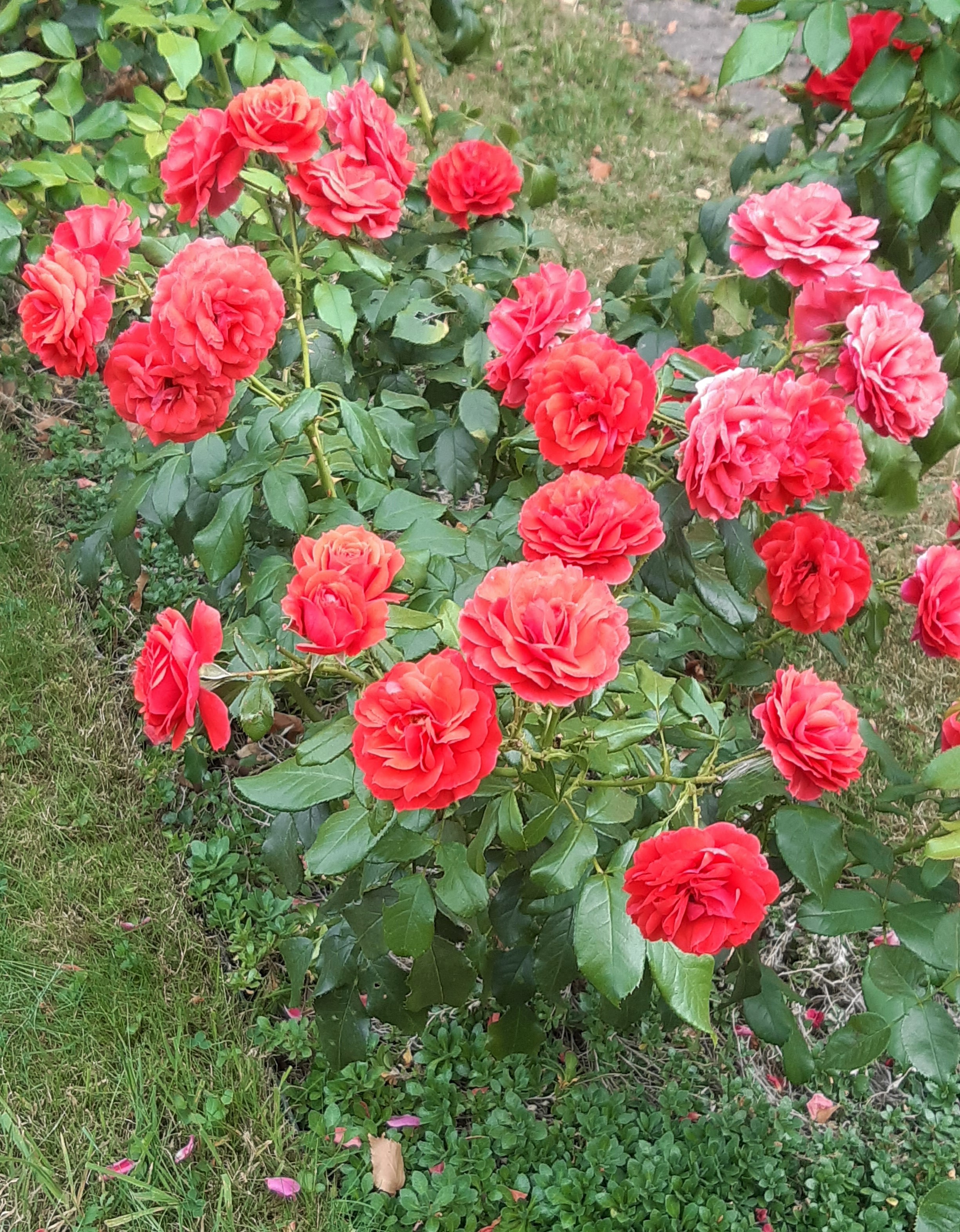 Sie blüht bei uns etwas später als andere Sorten, dann aber mit umso mehr Blüten - ein wahres Feuerwerk an roten Dolden! Die Blüten halten dazu noch sehr lange, sind farbstabil und die Pflanze ist absolut robust gegenüber Blattkrankheiten - klasse!
Cherry Girl besticht durch ihre Kirschrote Farbe, Blattgesundheit - kein Sternrußtau, kein Mehltau,; wunderschöne Blüten-Fülle, Duft und exzellente Winterhärte. Ich habe mehrere Sträucher das 2. Jahr und habe mir noch einige dazu bestellt. Also sehr empfehlenswert.
Pflegeleicht, duftend, blütenreich
Ich habe diese Rose vorletzten Herbst als wurzelnackte Pflanze für einen Kübel auf meinem Balkon gekauft. Letztes Frühjahr hat sie gleich sehr vital ausgetrieben und ab der ersten Blüte eigentlich durchgehend bis zum Frost geblüht. Die Blüten sind mittelgroß, duften fruchtig und die Farbe ist pink mit orangem Einschlag. Die Pflanze ist bis jetzt sehr gesund, ich konnte keinerlei Krankheiten entdecken und die Blätter weisen keinerlei Flecken o. ä. auf.
Habe Sie als Stämmchen gekauft. Die Blüte viel gerade in die heißen Tage (38 Grad) und ein paar Regengüsse hat sie auch abbekommen. Aber die Blüte sieht noch immer großartig aus. Leider konnte sie nur spät in die Erde, so dass sie vor dem Einpflanzen einige Tage im Kübel mit Sand gestanden hat, ich hatte mir große Sorgen um das Anwachsen gemacht. Denoch ist das Wurzelnackte Bäumchen, das noch im späten April versandt wurde schön angewachsen und hat auch viele Blüten gebracht. Die Farbe ist ebenfalls umwerfend. Zu erst Kirschrot, dann ein extrem leuchtendes Pink-Rot. Die Rose kann man als Ampel verwenden, weil die Farbe leuchtet extrem. Kann sie nur empfehlen. Vor allem die Haltbarkeit der Blüte ist bemerkenswert.