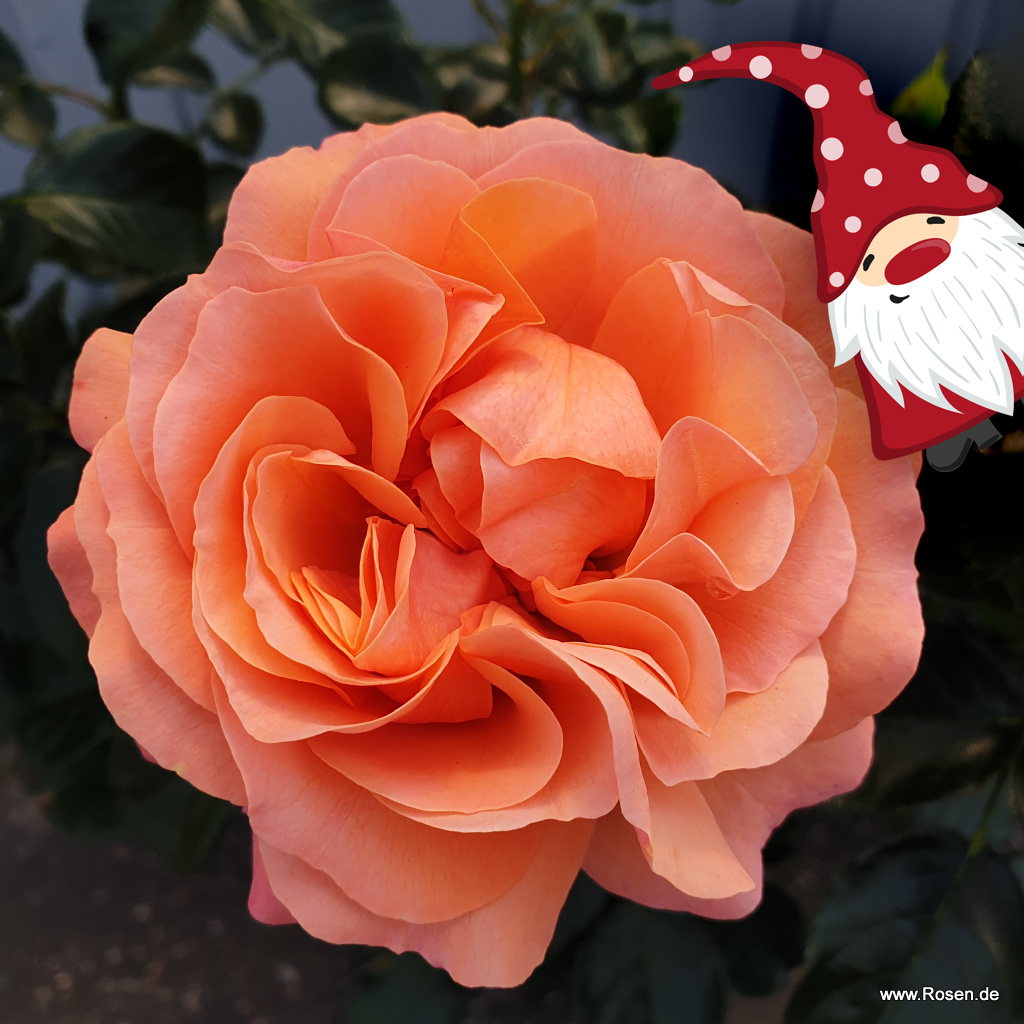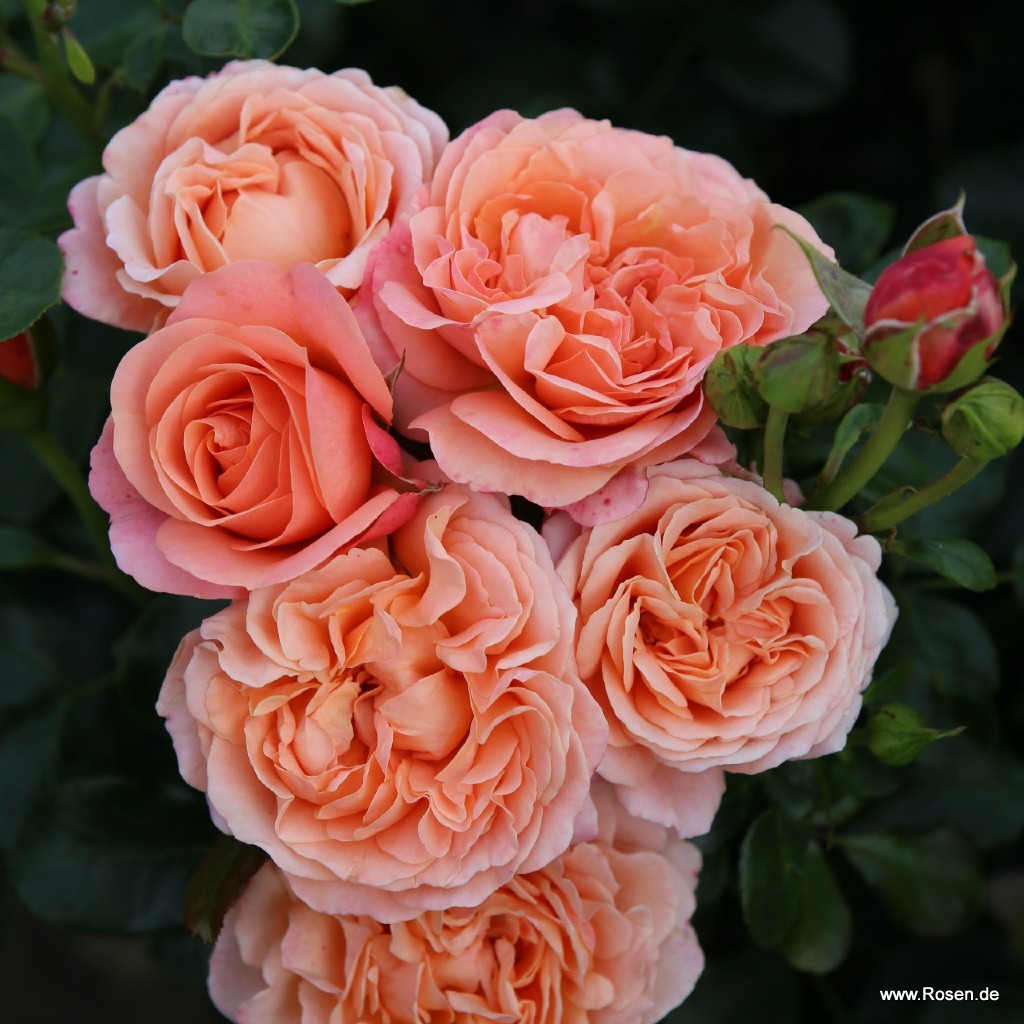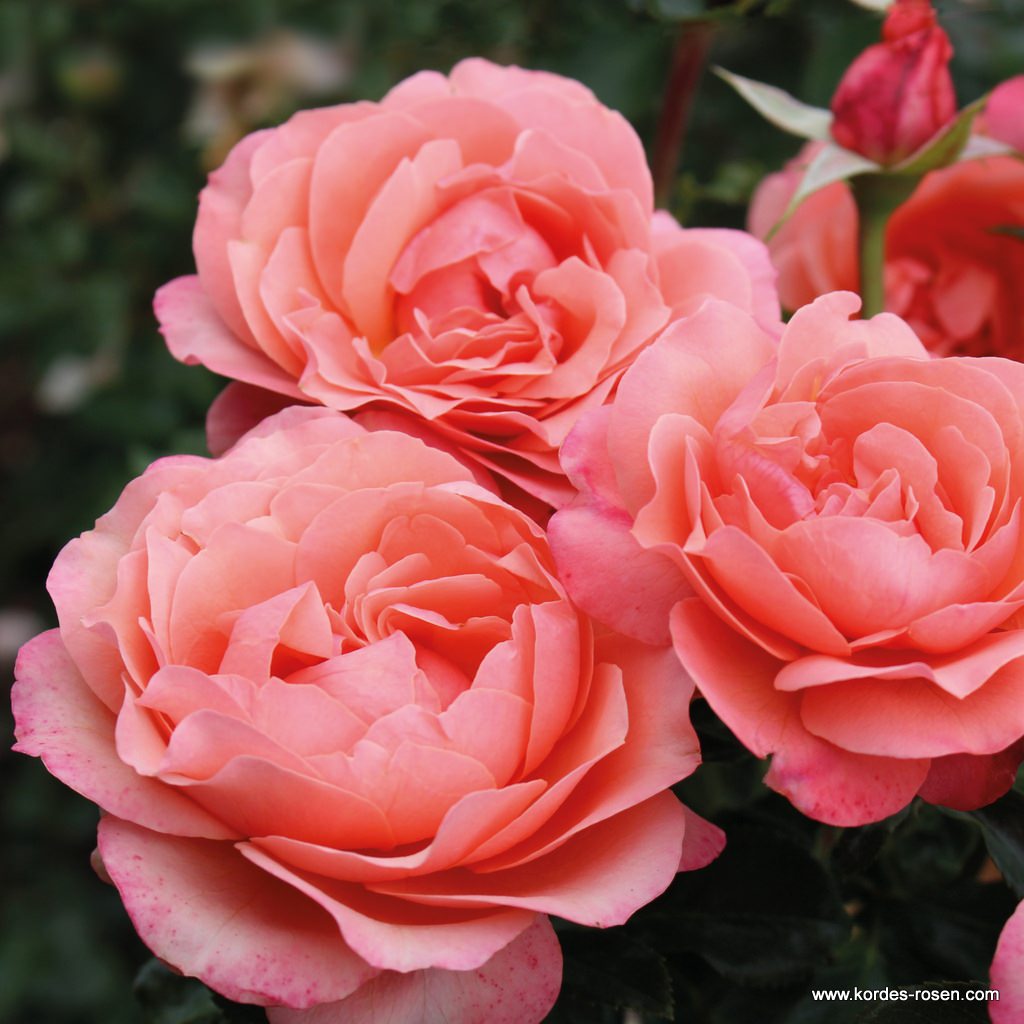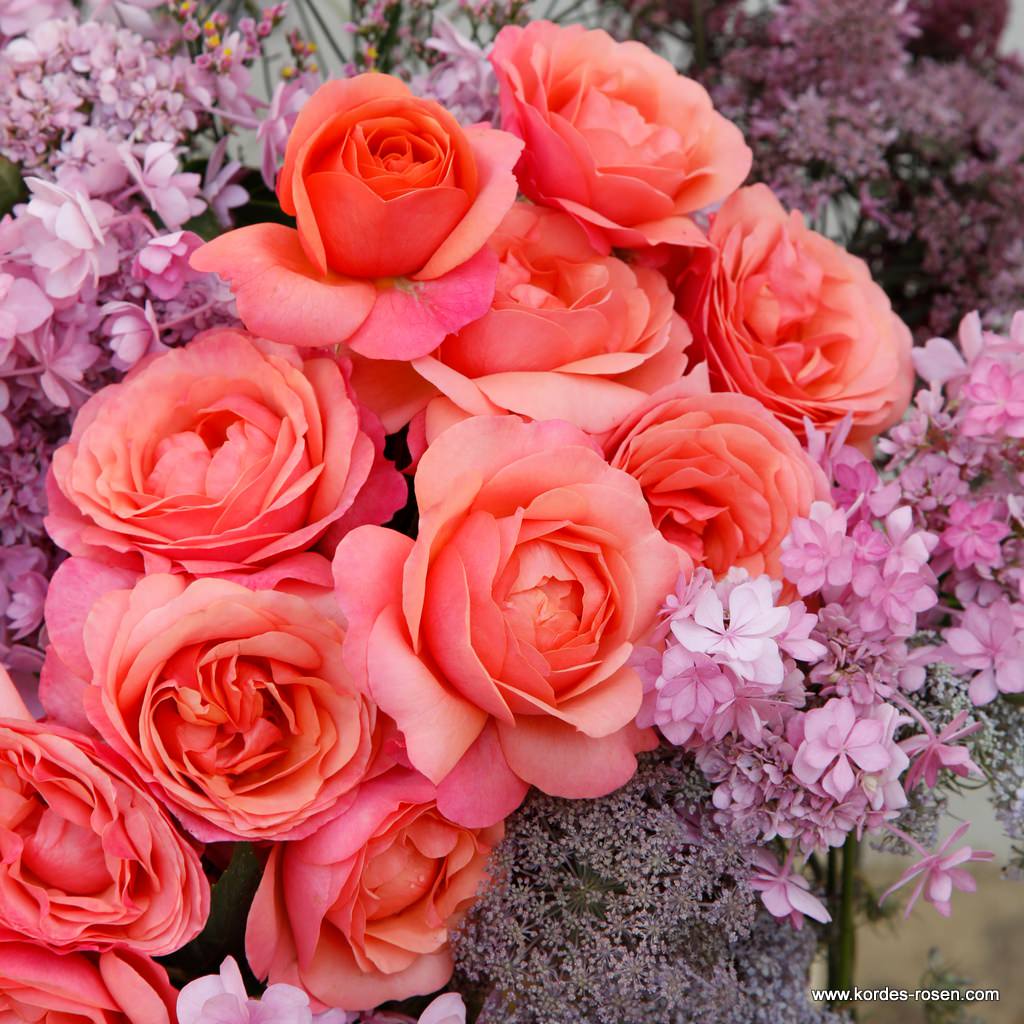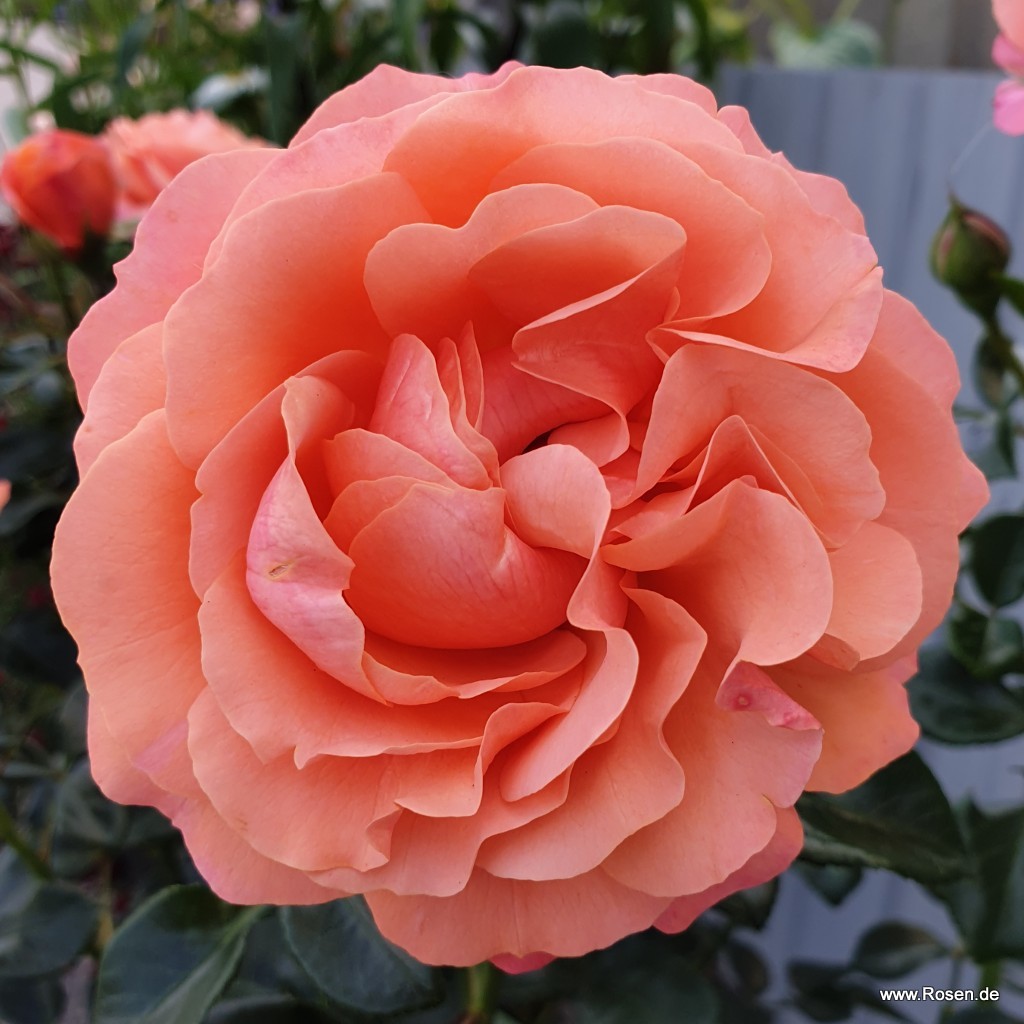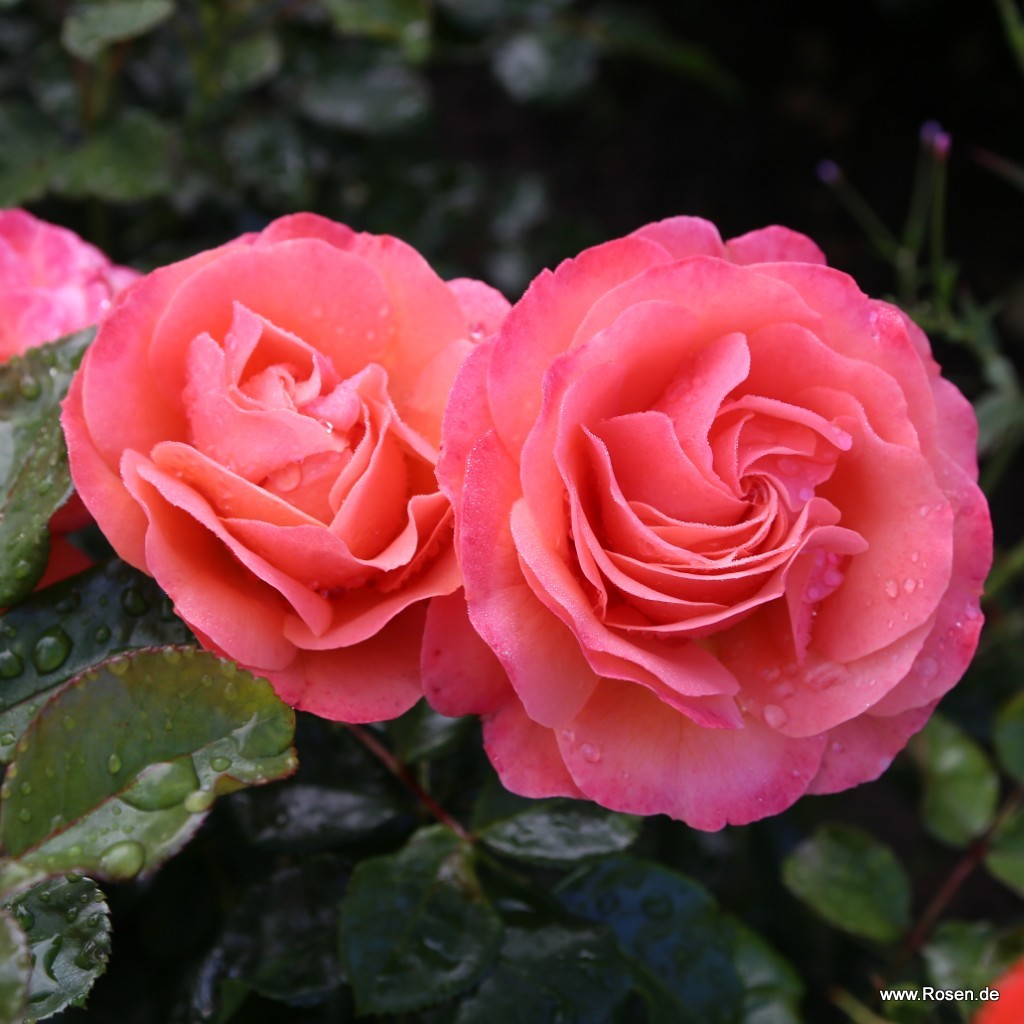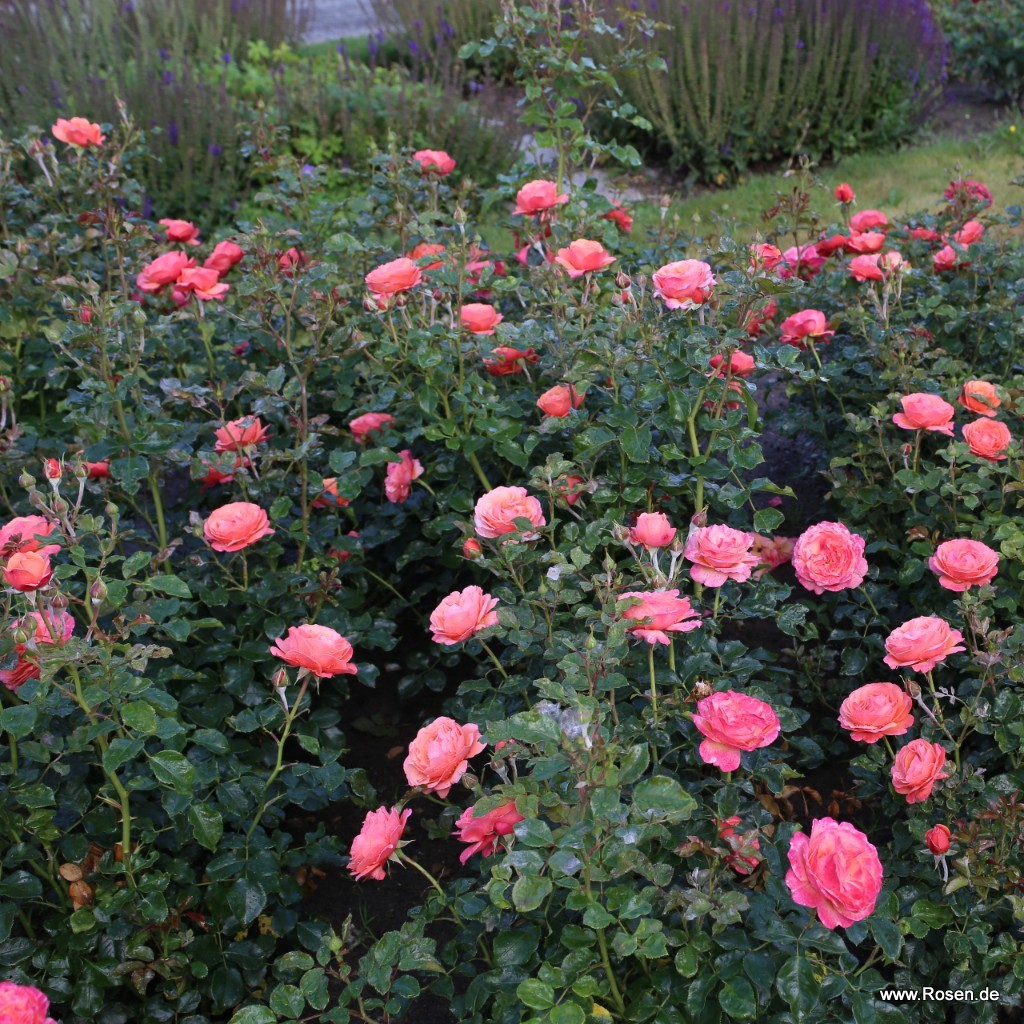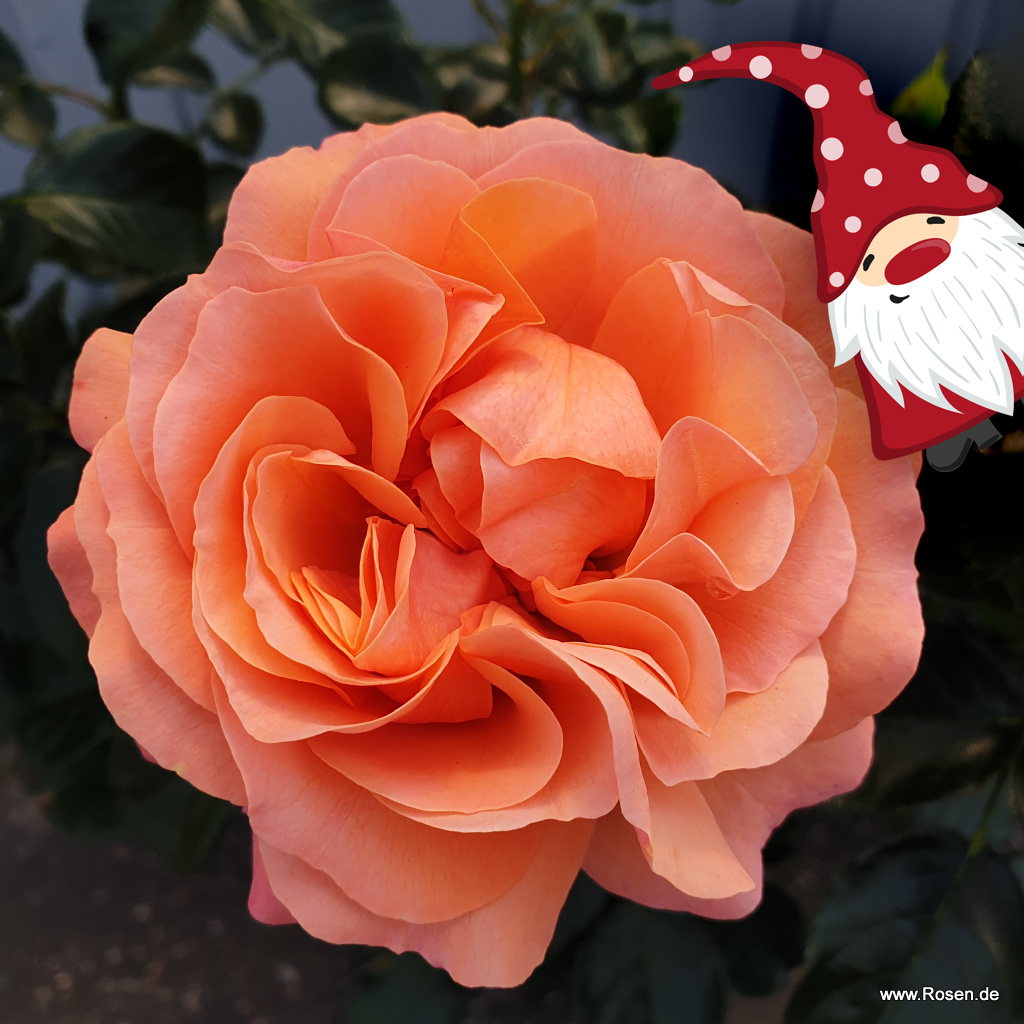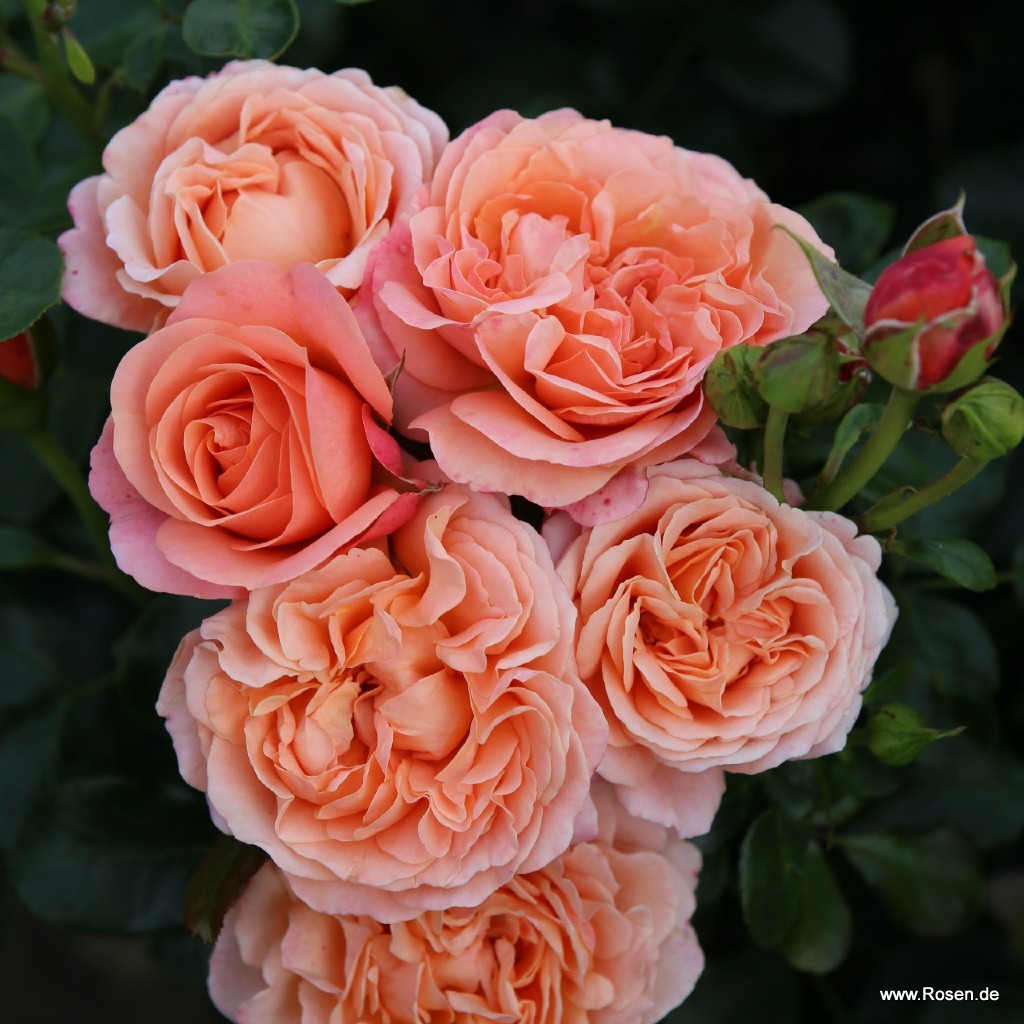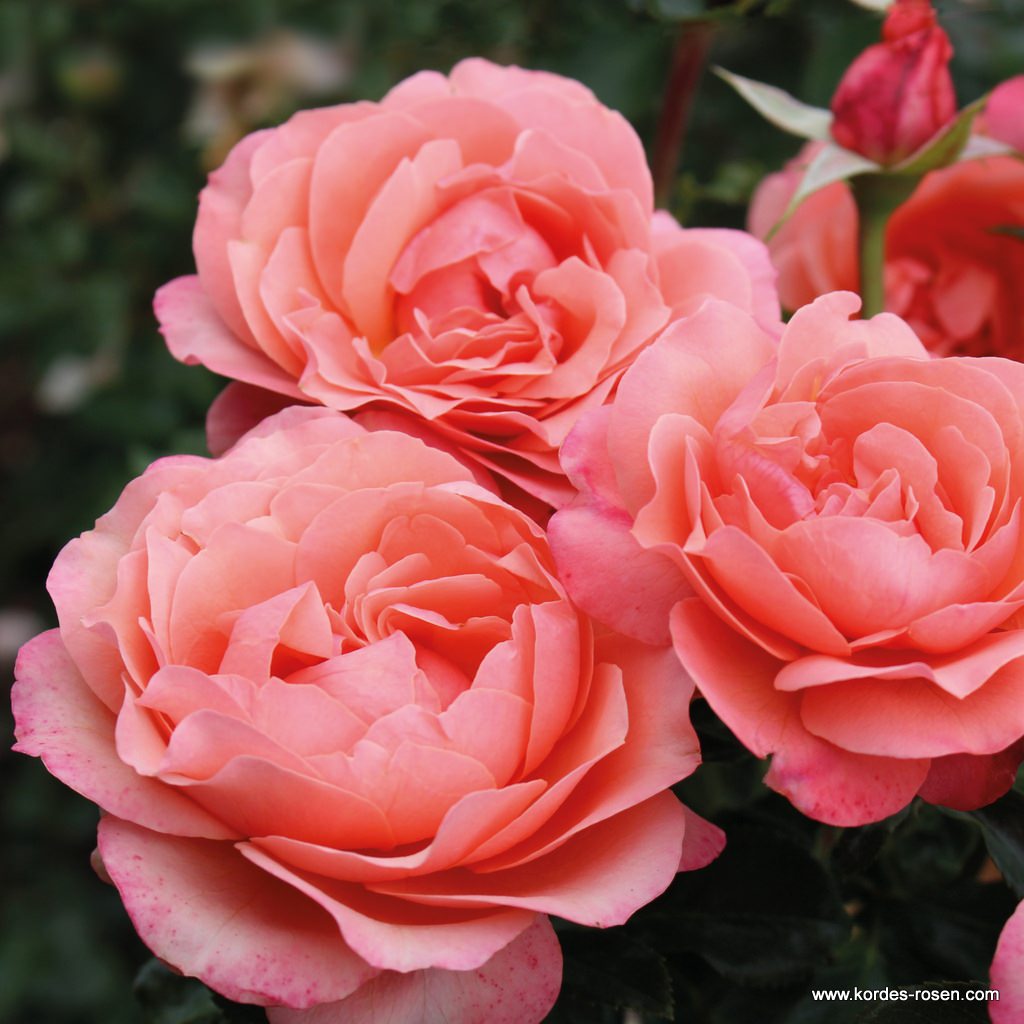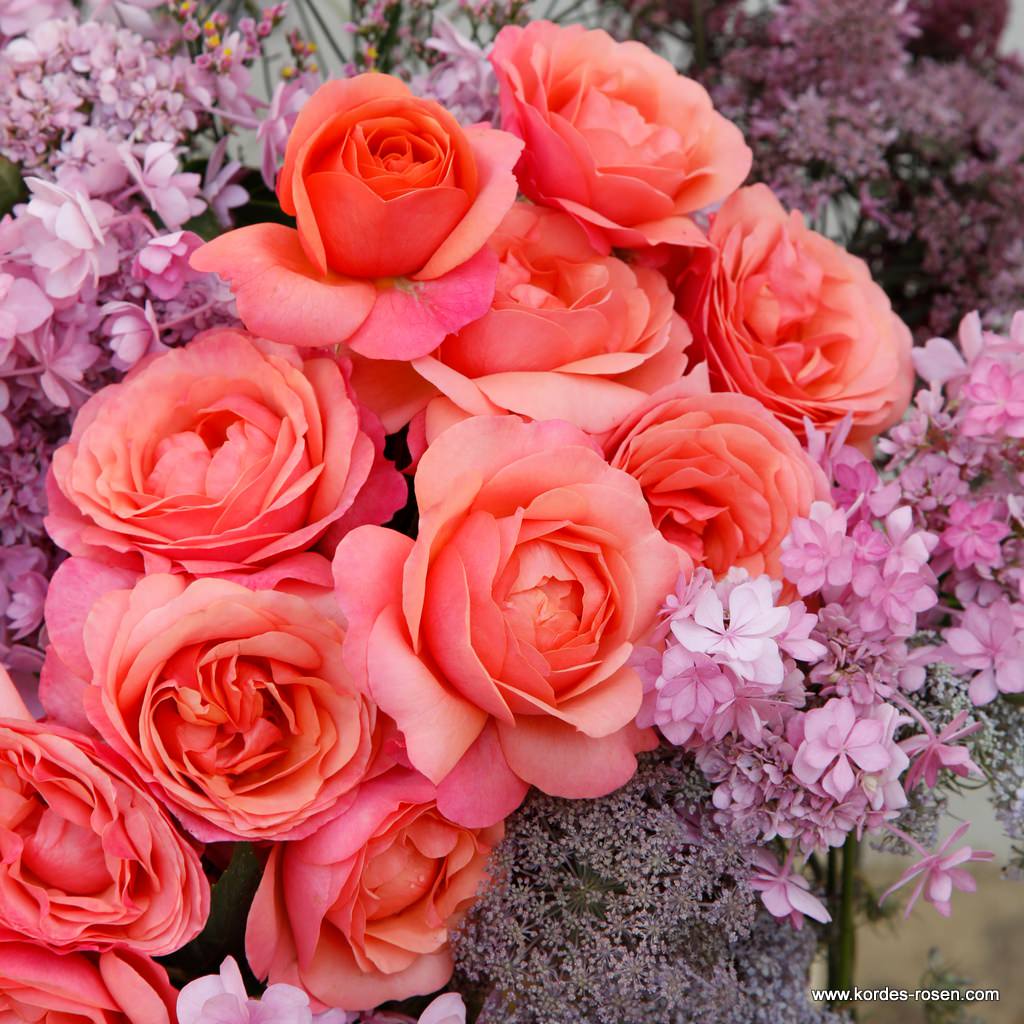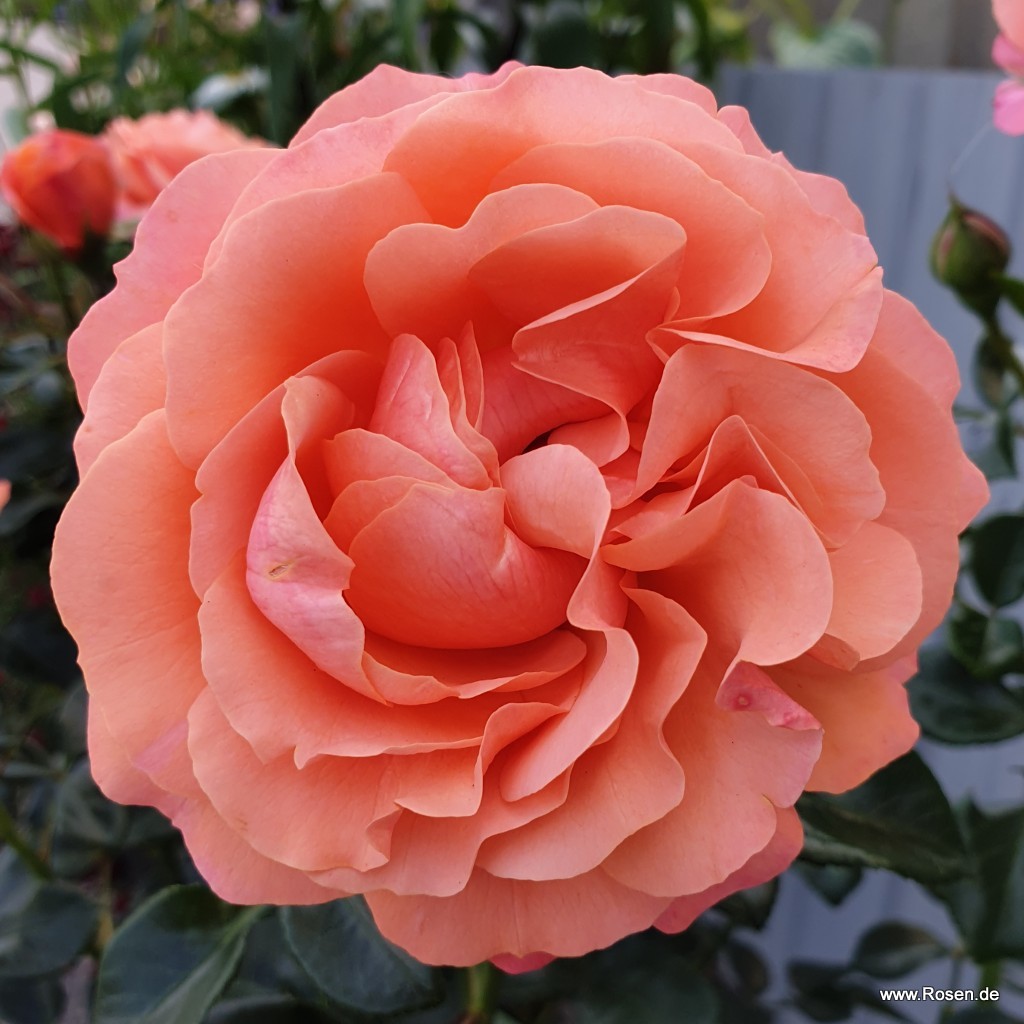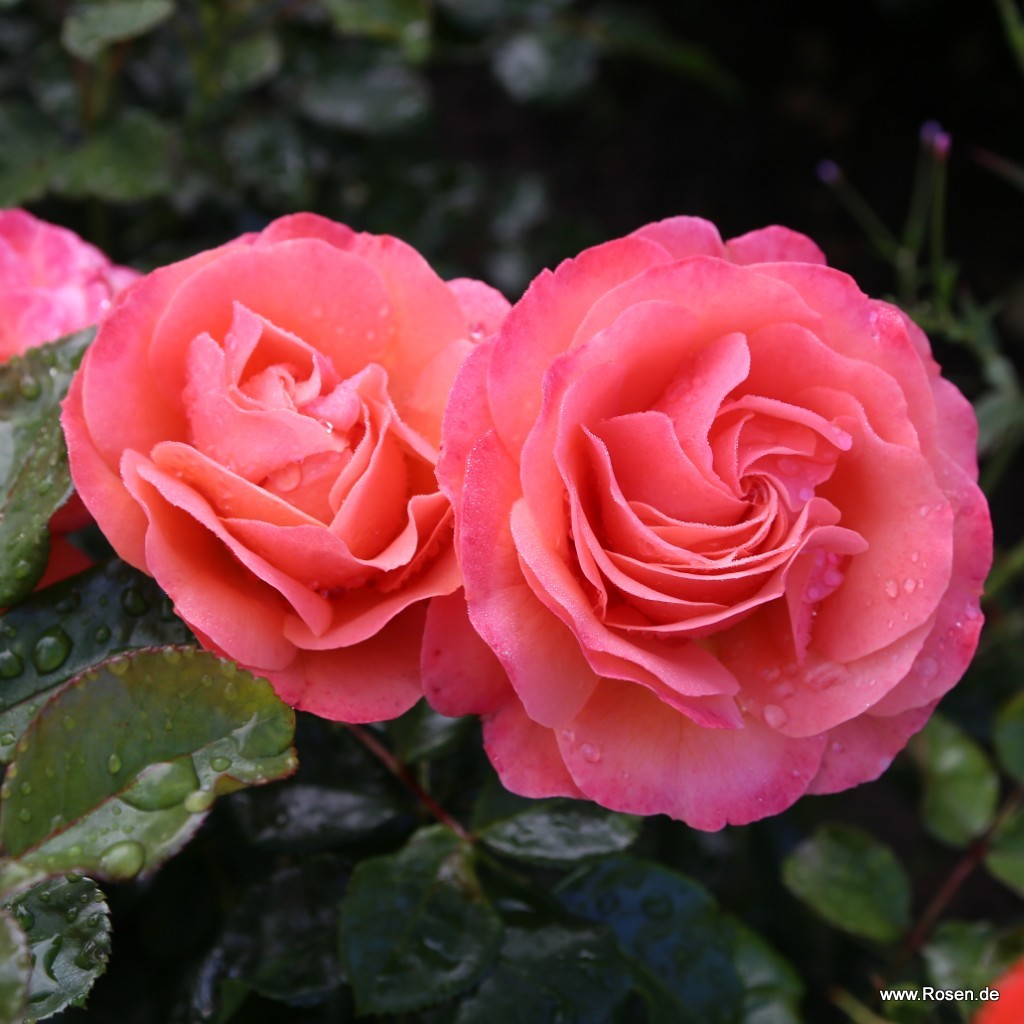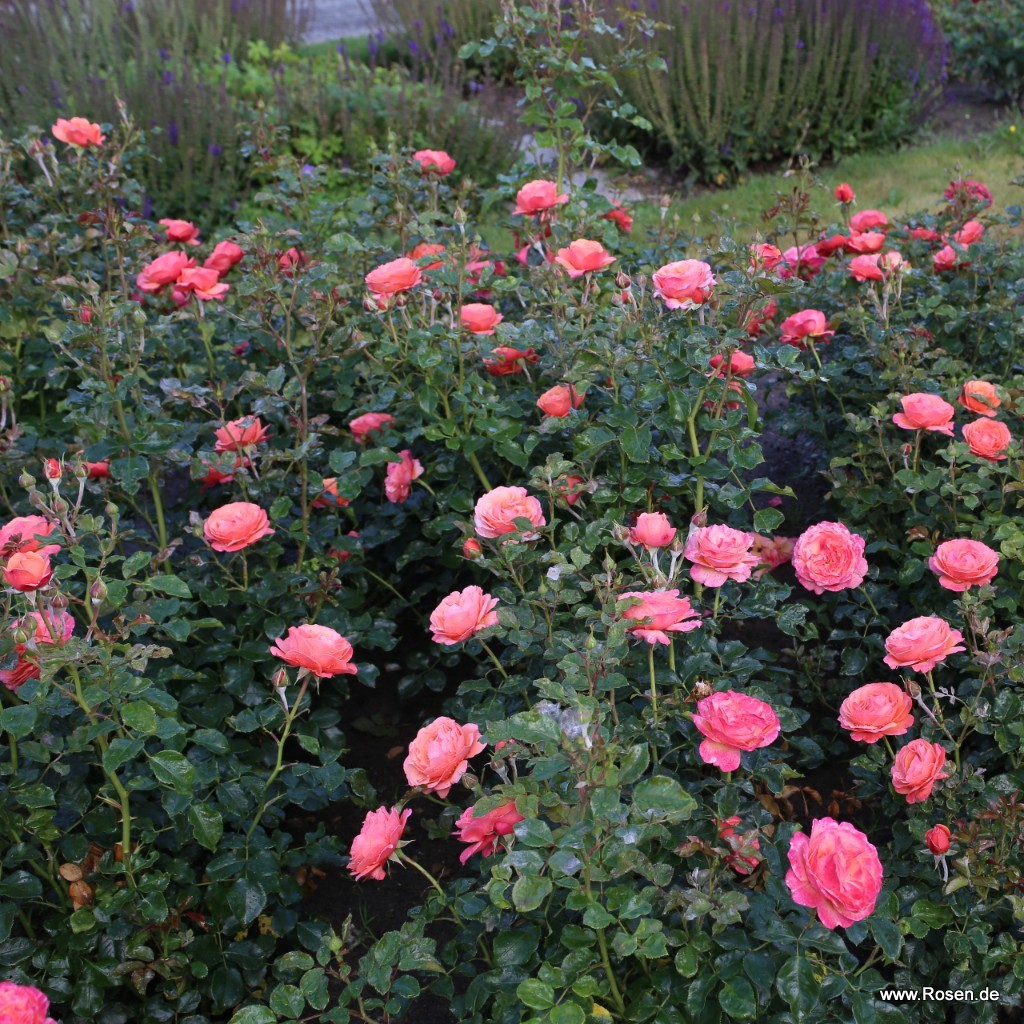 floribunda rose
Coral Lions-Rose®

erect, upright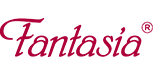 Bushy but upright growing floribunda with double filled flowers which grow in small clusters combined with a high disease resistance. a delicate scent with a hint of fruits and a graceful play of colours between apricot and pink. Named after the town of Elmshorns' Lions' Club
Characteristics
| | |
| --- | --- |
| Fragrance | |
| Petal Count | |
| Winter-hardiness | |
| Black Spot | |
| Mildew | |
| Rust | |
plants per m²:

4 - 5

flowering period:

repeat blooming

award:

Award Winner - prizes in international rose competitions

diameter:

7 cm

, 8 cm

natural height:

80 cm

natural width:

50 cm

plant:

erect, upright

resistance to diseases:

excellent

breeder:

W. Kordes' Söhne

location / use :

suitable for pots

year of introduction:

2019

collection:
Fantasia®
note:

The details refer to our location, soil and climate conditions and may vary.
---
Wetterfeste, reich blühende Rose
2 wurzelnackte Hochstämmchen (80cm hoch) im Dezember 2020 in Kübel gepflanzt, reich blühend, bisher keine Blühpause! Dauerblüher? Hervorragende Blattgesundheit, Blüten halten sehr lange, kaum verblassende Farbe, äußerst regenfest. Keine meine 28 Rosensorten ist so wetterfest, nicht mal Rosarium Uetersen. Eine phantastische Züchtung.
Wunderschöne Rose, im April gepflanzt, bereits seit einem Monat in Blüte mit weiterhin JEDER Menge Knospen. Haben die weißen Lions-Rosen schon einige Jahre und diese ist eine wunderschöne Ergänzung :-)
Unfortunately, there are no uploads yet.
220px
floribunda rose
Lions-Rose®
Elegant Fairy Tale Rose in soft colour presenting a very healthy foliage. Ideal for beds, but also for single planting or in smaller groups. ROTY 2006.