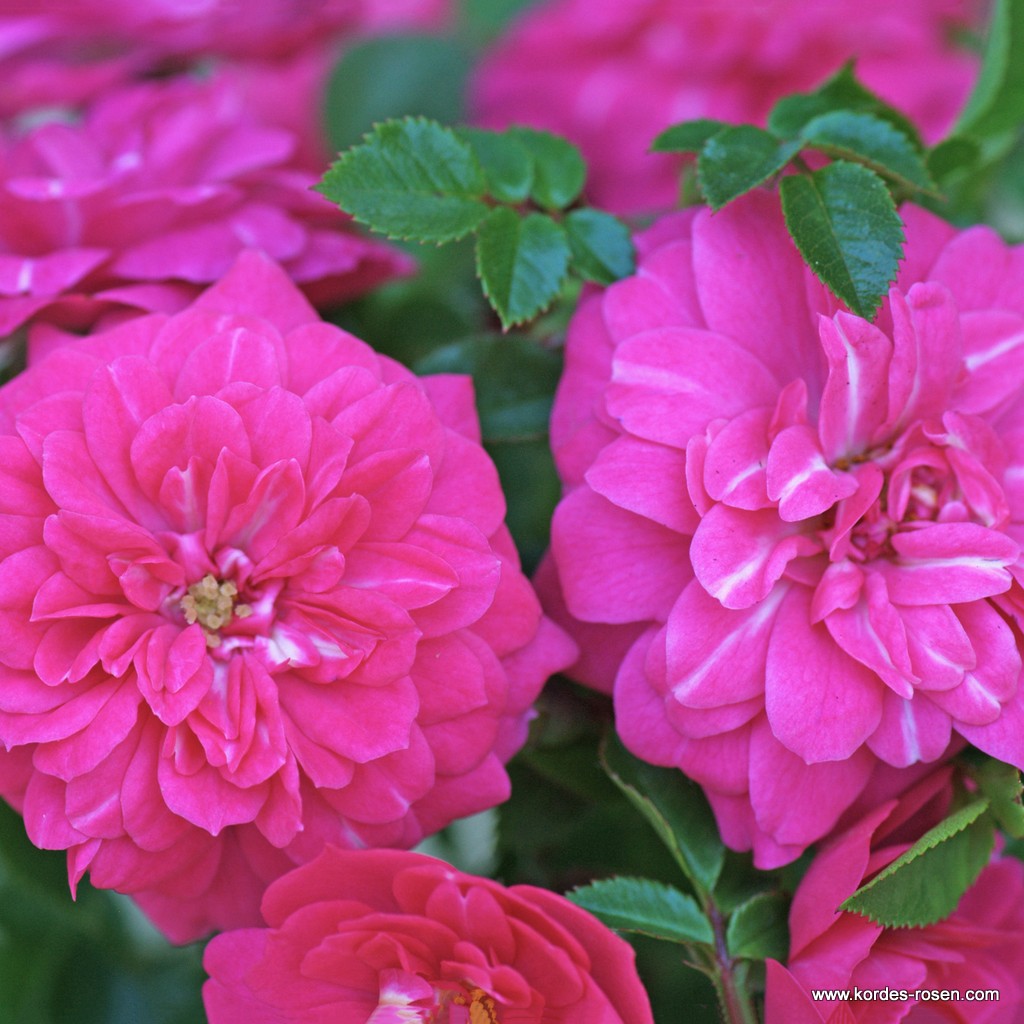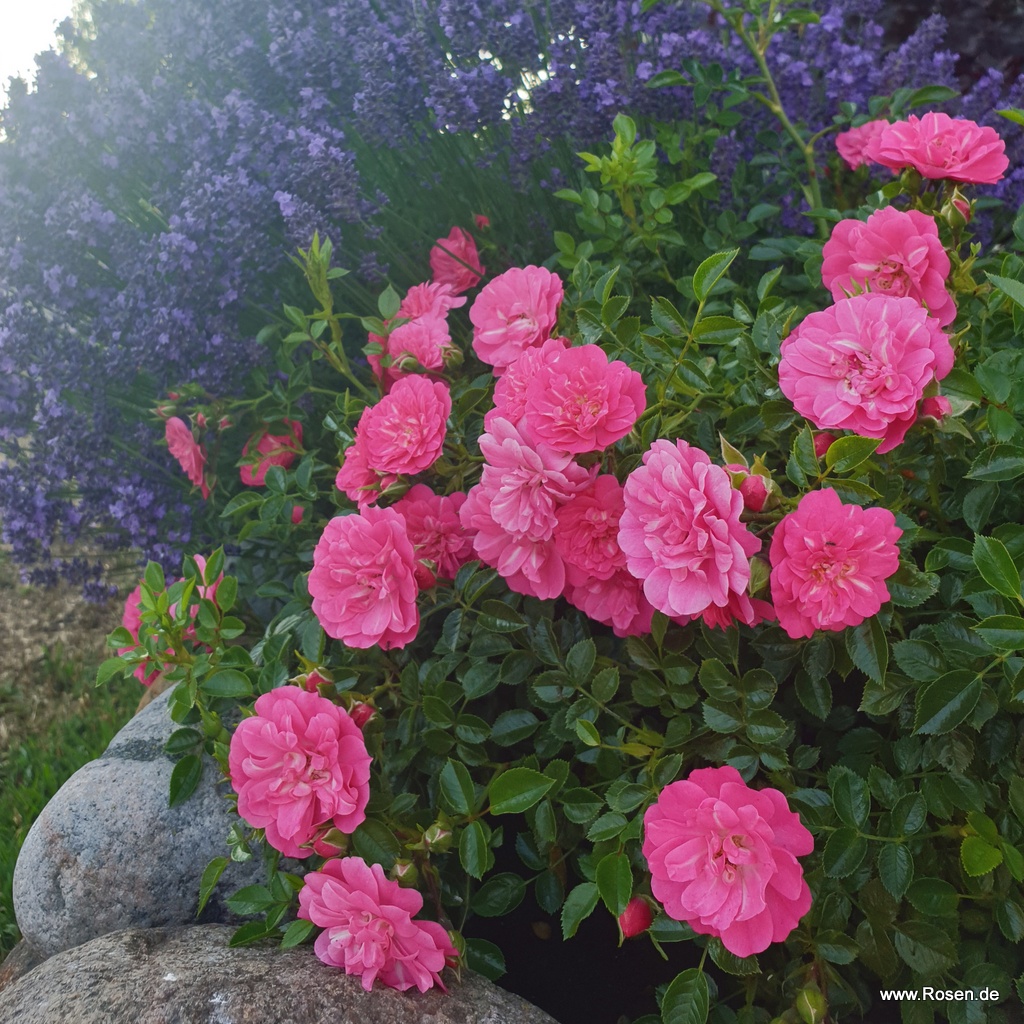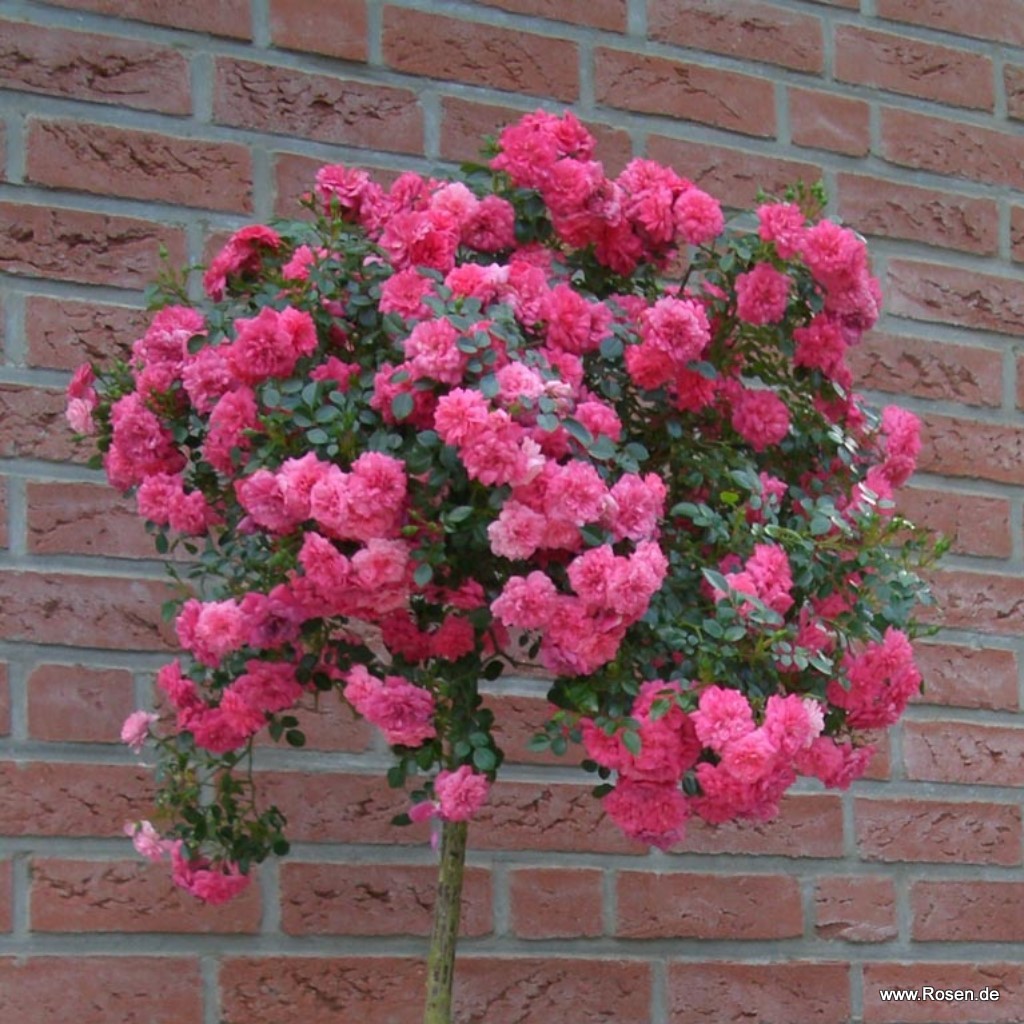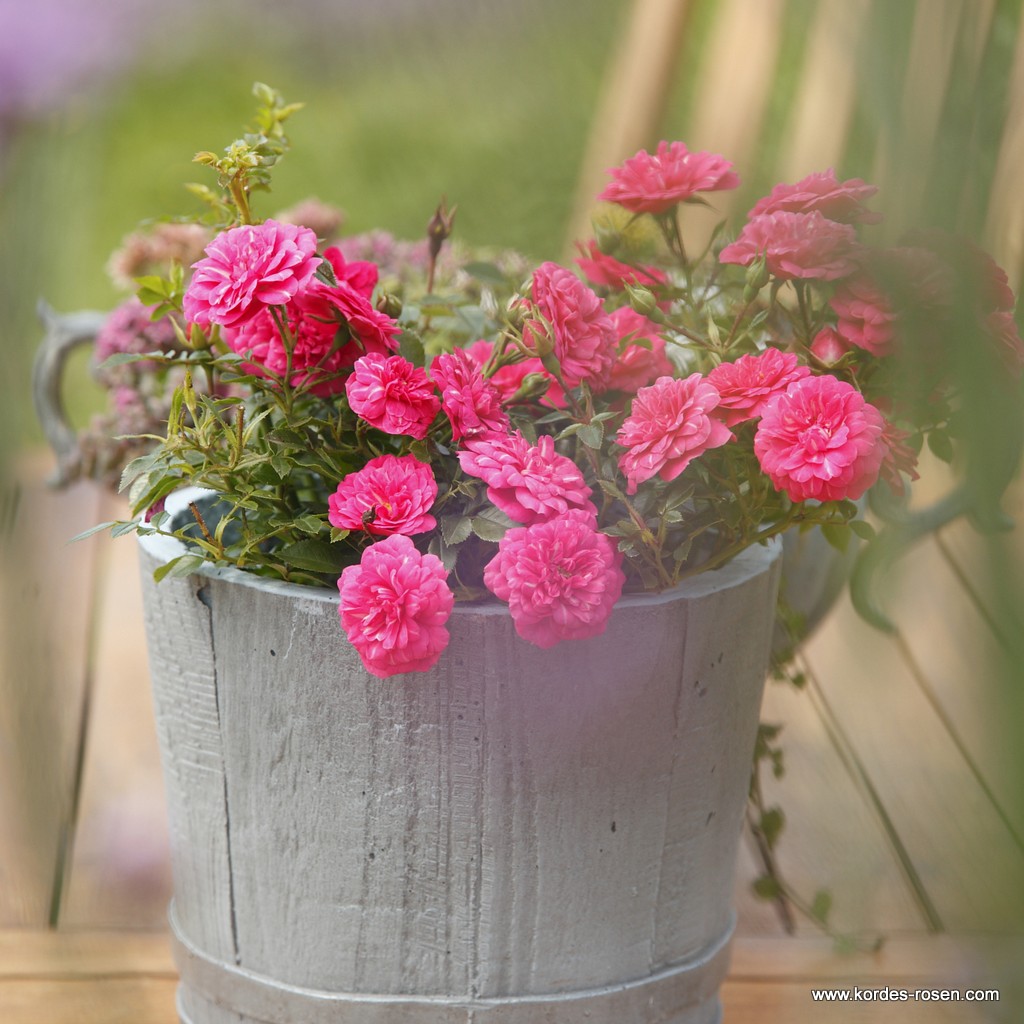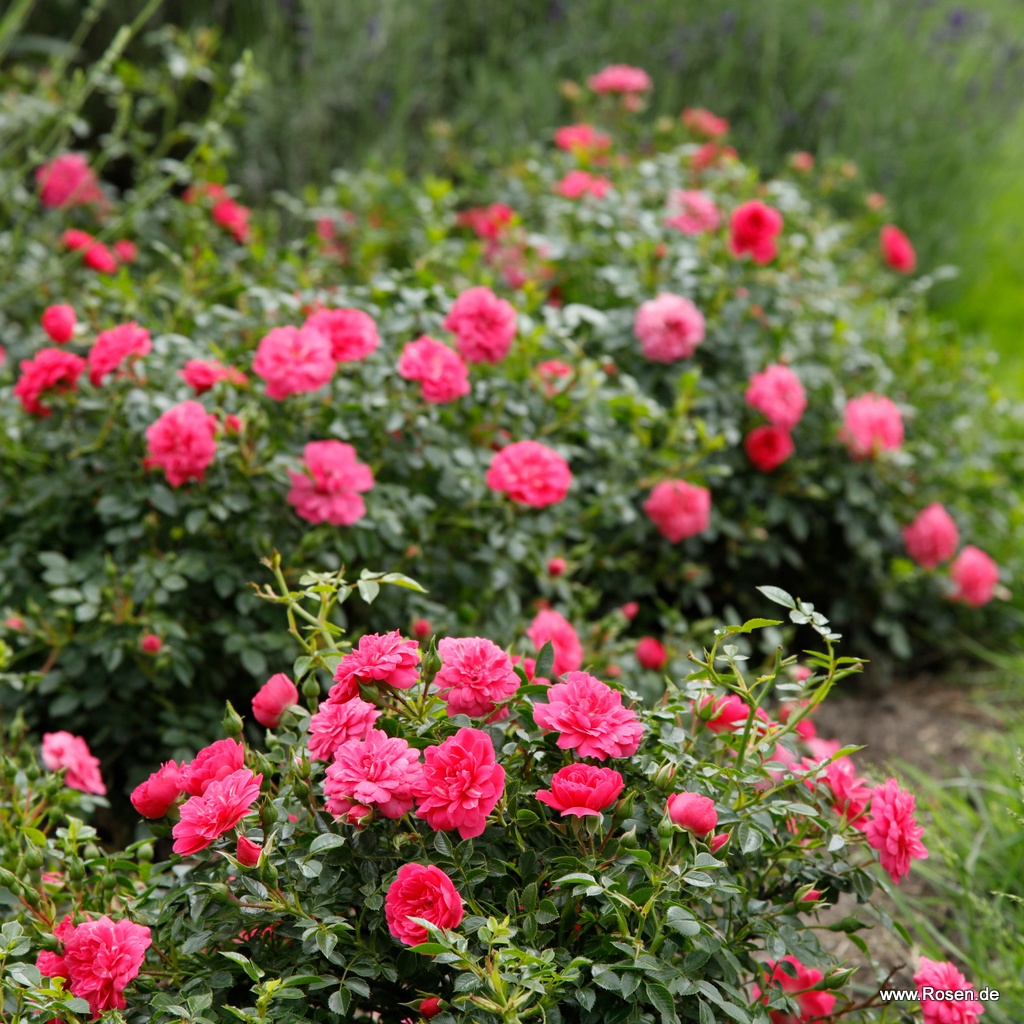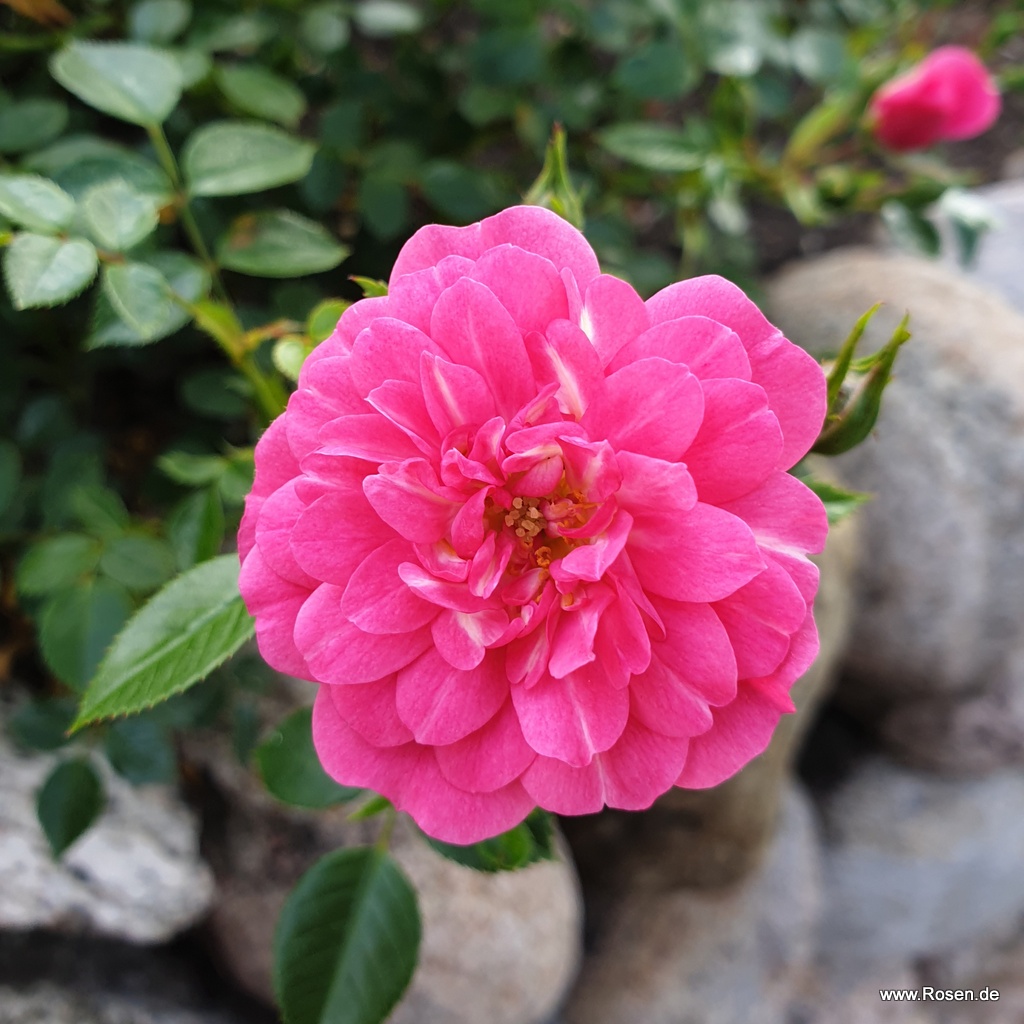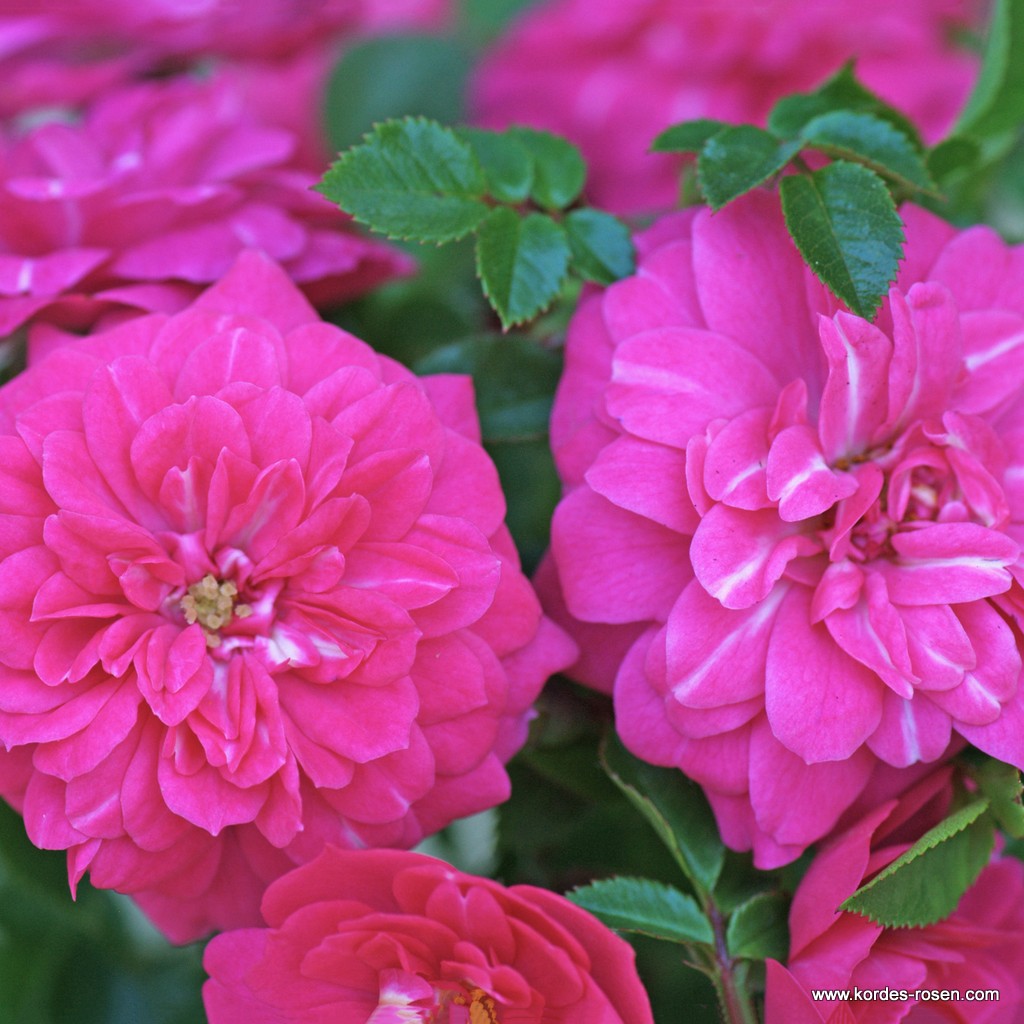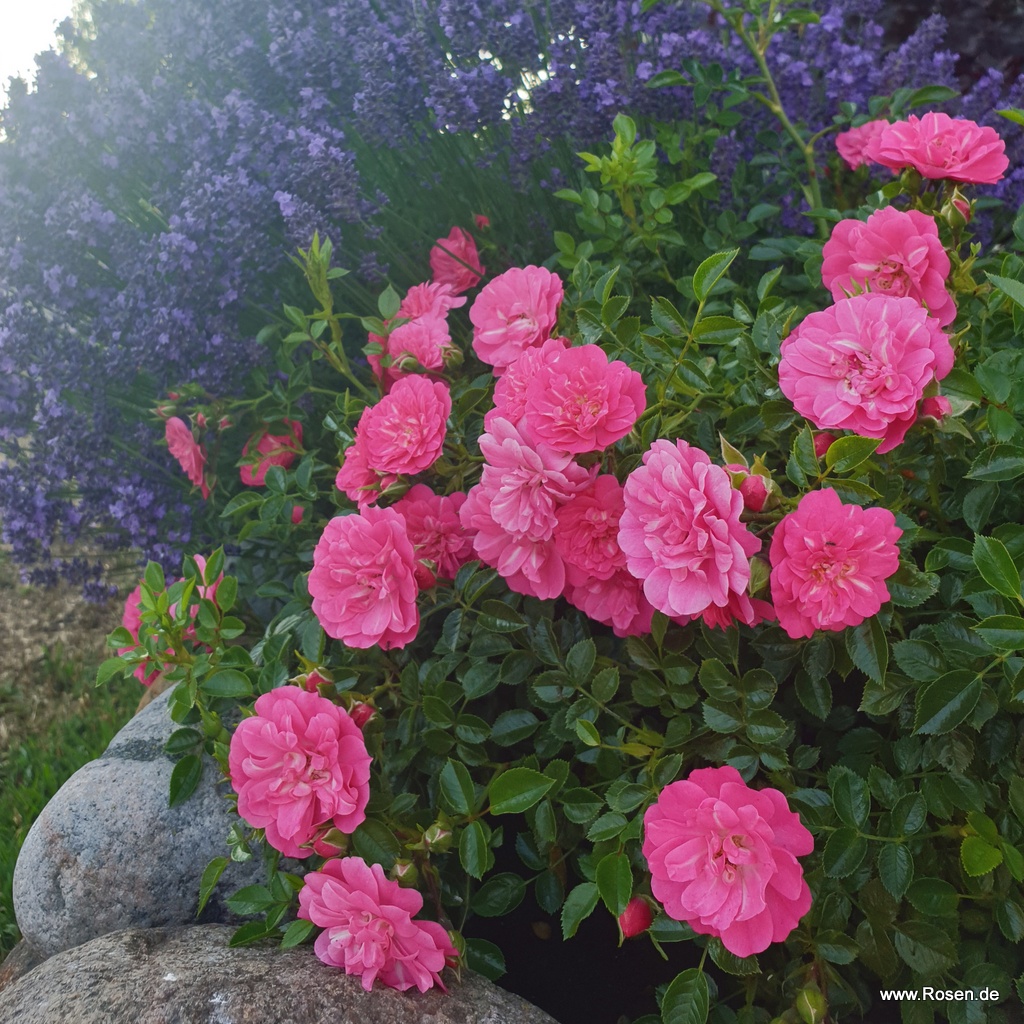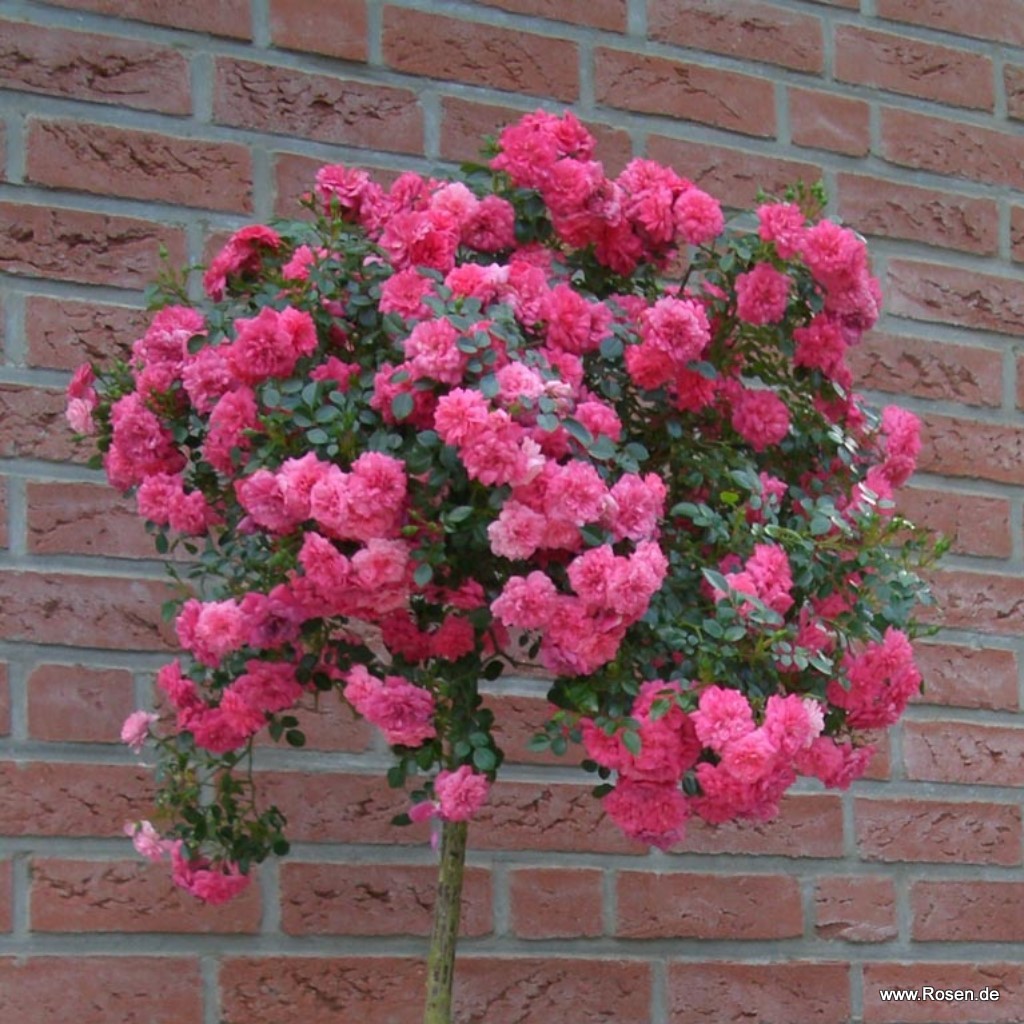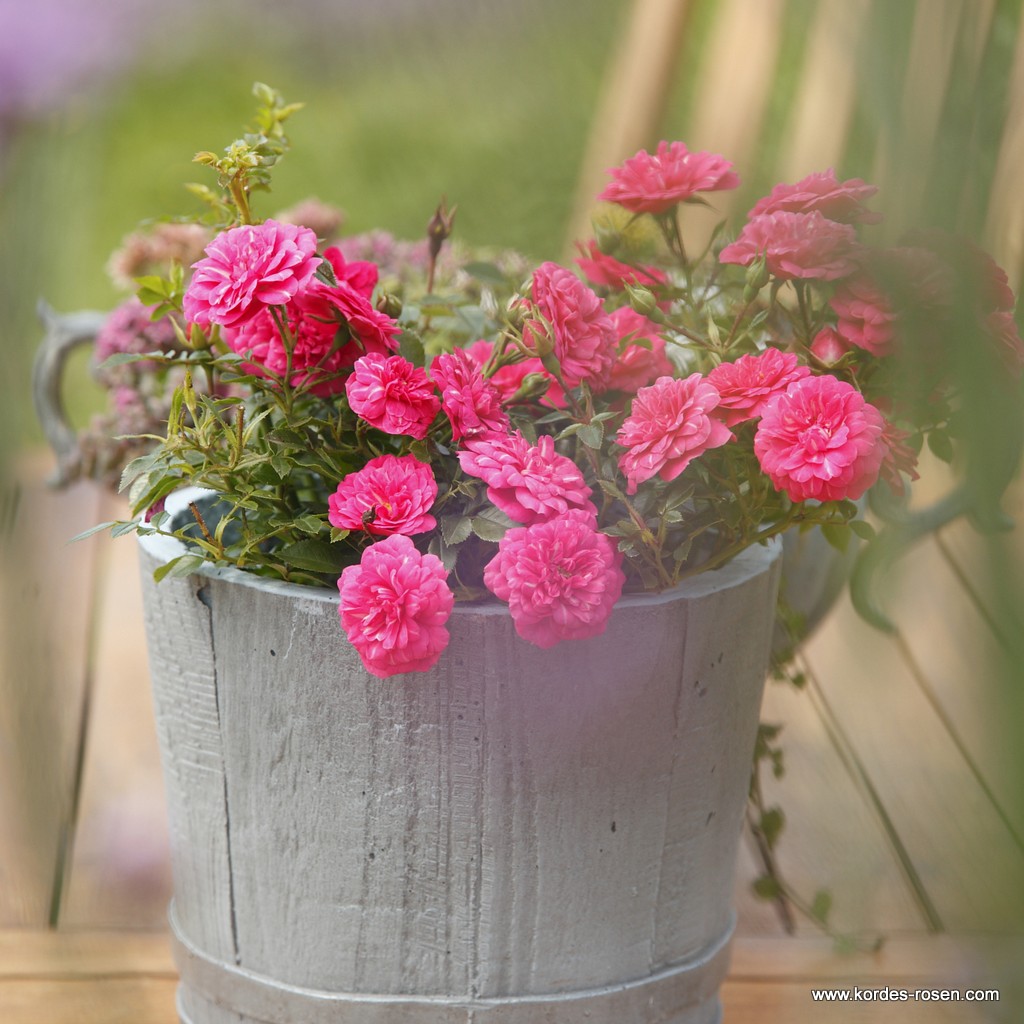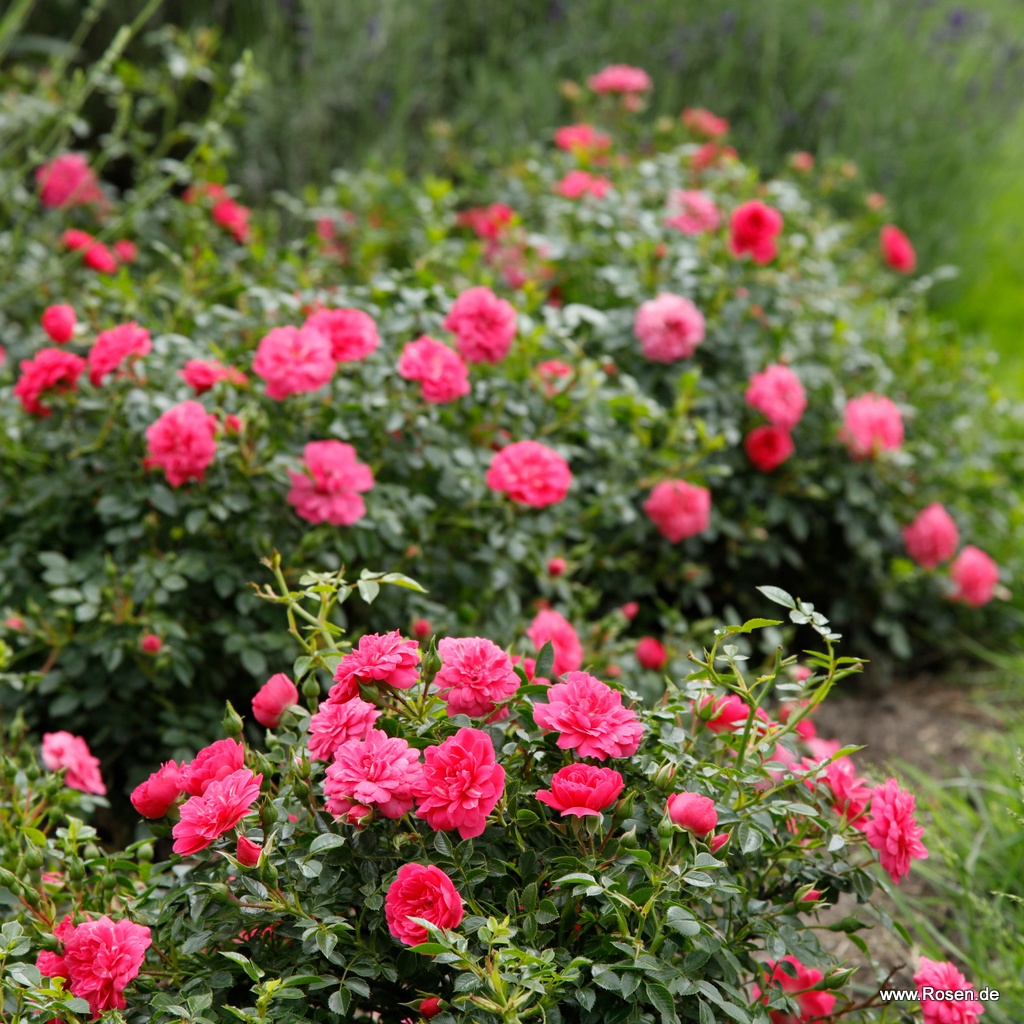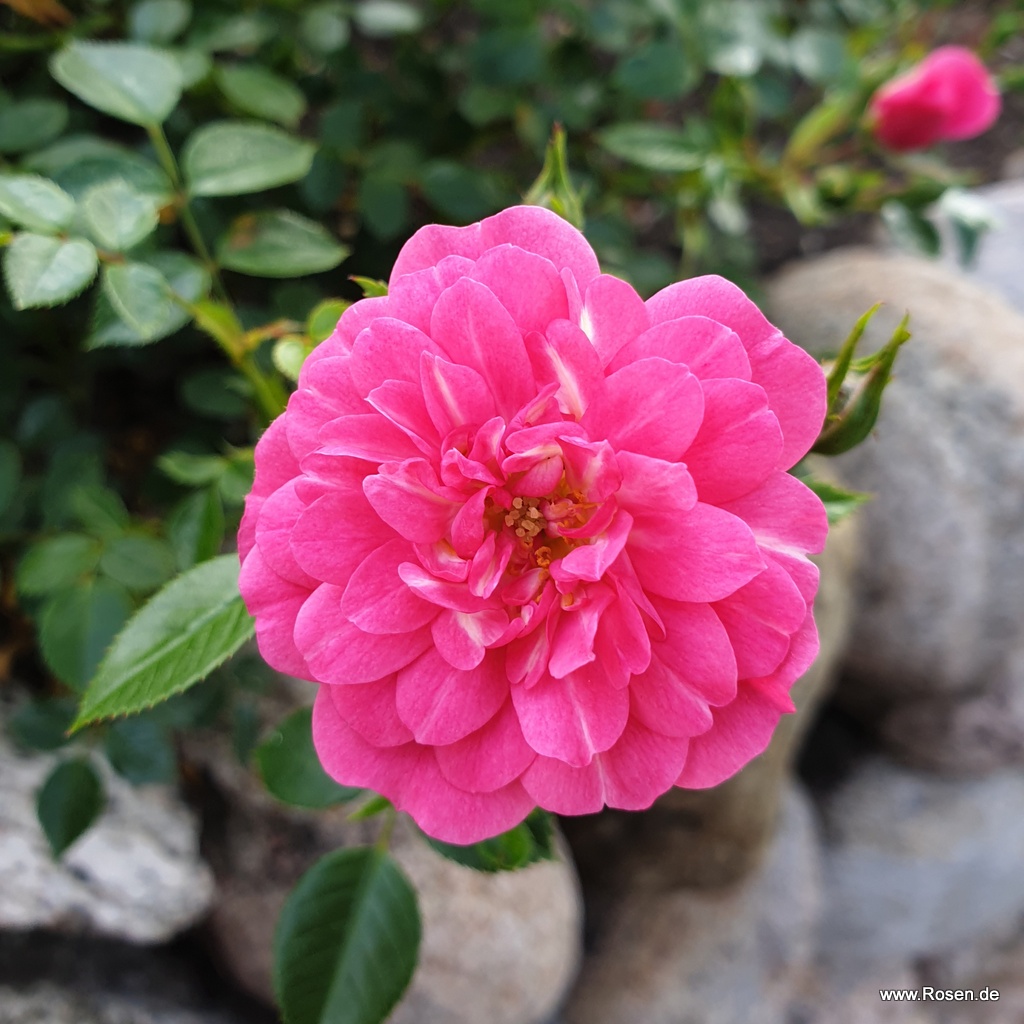 shrublet rose
Knirps®

low, creeping
An ideal ground cover rose for many applications, in small gardens or tubs and pots. We recommand plants on own roots for planting in not so deep tubs or balcony boxes. ADR 2004.
Characteristics
| | |
| --- | --- |
| Fragrance | |
| Petal Count | |
| Winter-hardiness | |
| Black Spot | |
| Mildew | |
| Rust | |
plants per m²:

4

flowering period:

repeat blooming

award:

Award Winner - prizes in international rose competitions

diameter:

3 cm

, 4 cm

natural height:

30 cm

natural width:

60 cm

plant:

prostrate

resistance to diseases:

excellent

breeder:

W. Kordes' Söhne

location / use :

heat resistant

, suitable for balcony boxes

, suitable for half-shades

, suitable for hang location

, suitable for pots

, suitable for ramparts

year of introduction:

1997

note:

The details refer to our location, soil and climate conditions and may vary.
---
Ich habe ihn vor 4 Wochen gepflanzt und der Knirps blüht schon ?
Ich habe ihn vor 4 Wochen gepflanzt und der Knirps blüht schon ?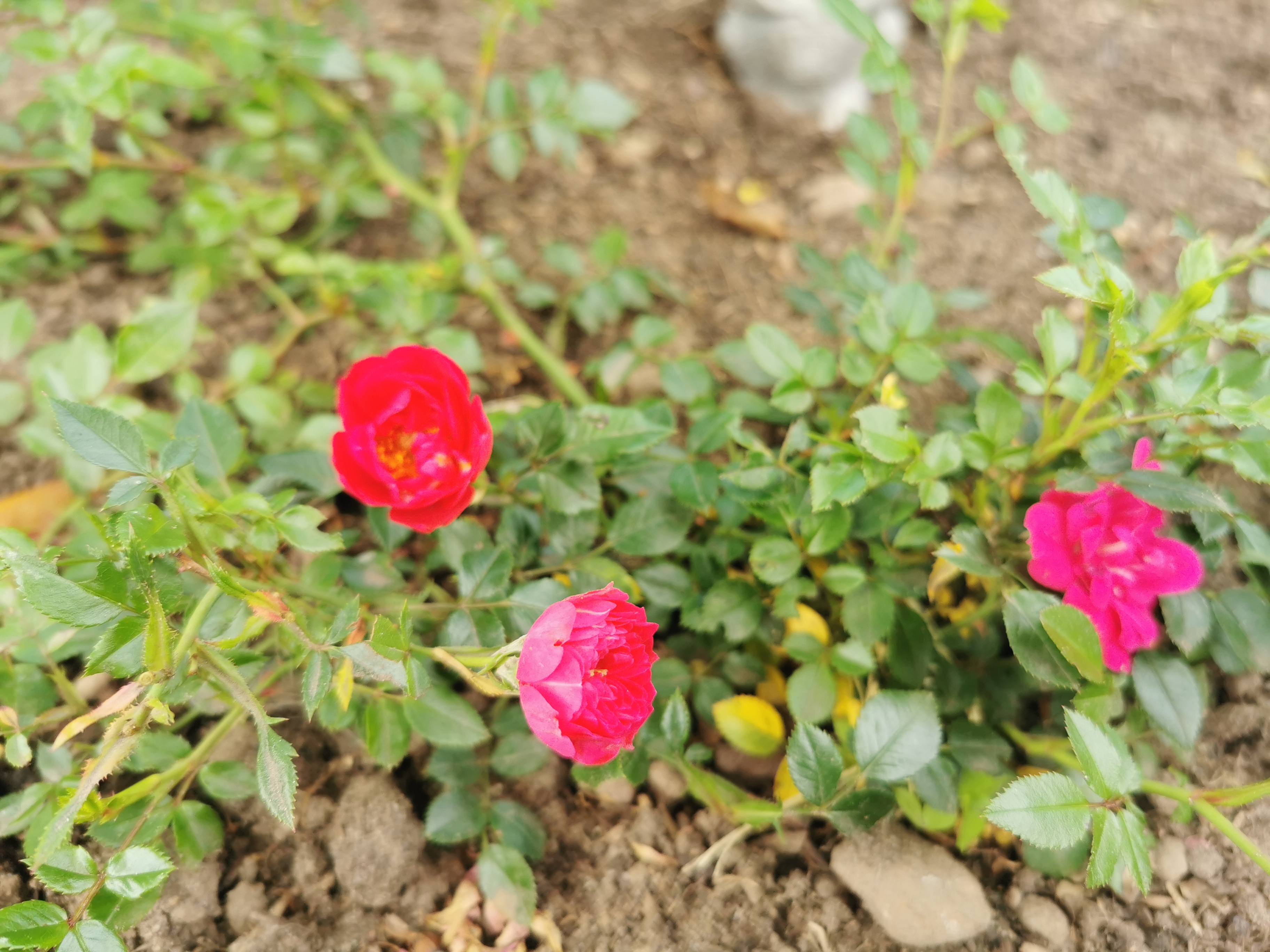 Wunderschöner Bodendecker
Ich habe den Knirps vor 4 Wochen eingepflanzt und er hat sich fast verdoppelt, wahnsinn ? Er trägt viele Knospen und hat auch schon einige Blüten, die Farbe ist richtig toll, wie auf den Bilden, sehr starke Leuchtkraft. Er wächst bei mir übrigens im Halbschsten und im eher sandigen Boden.
Macht ihren Namen alle Ehre, ist winzig, aber voller Blüten
Macht ihren Namen alle Ehre, ist winzig, aber voller Blüten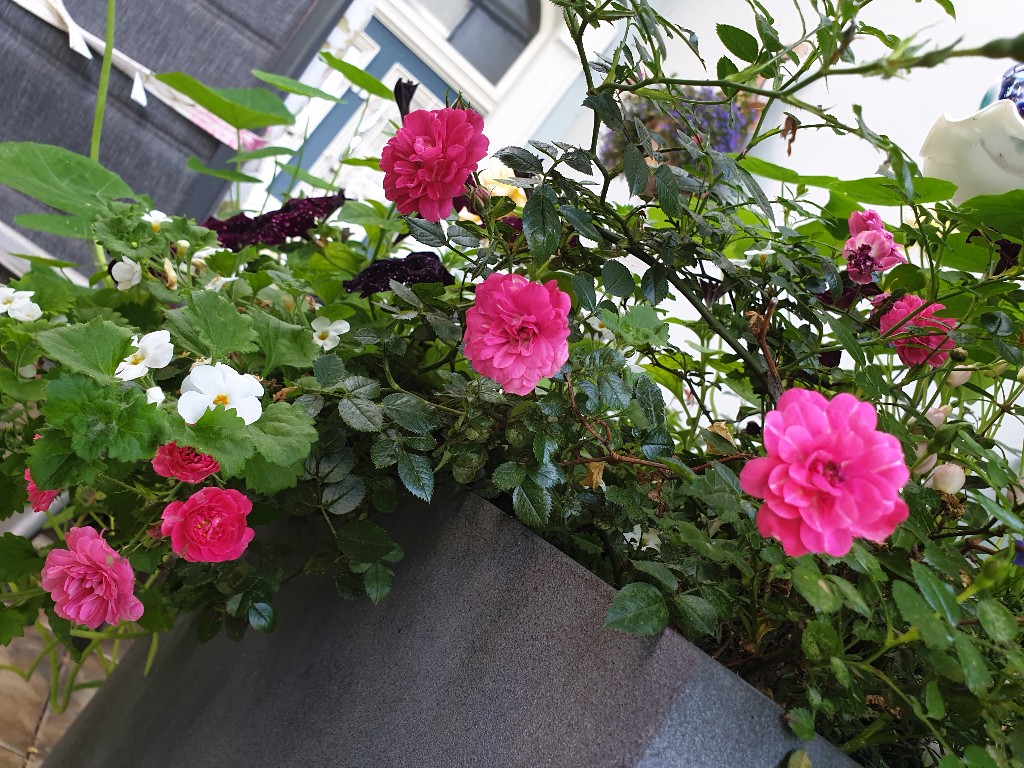 Blüht unermüdlich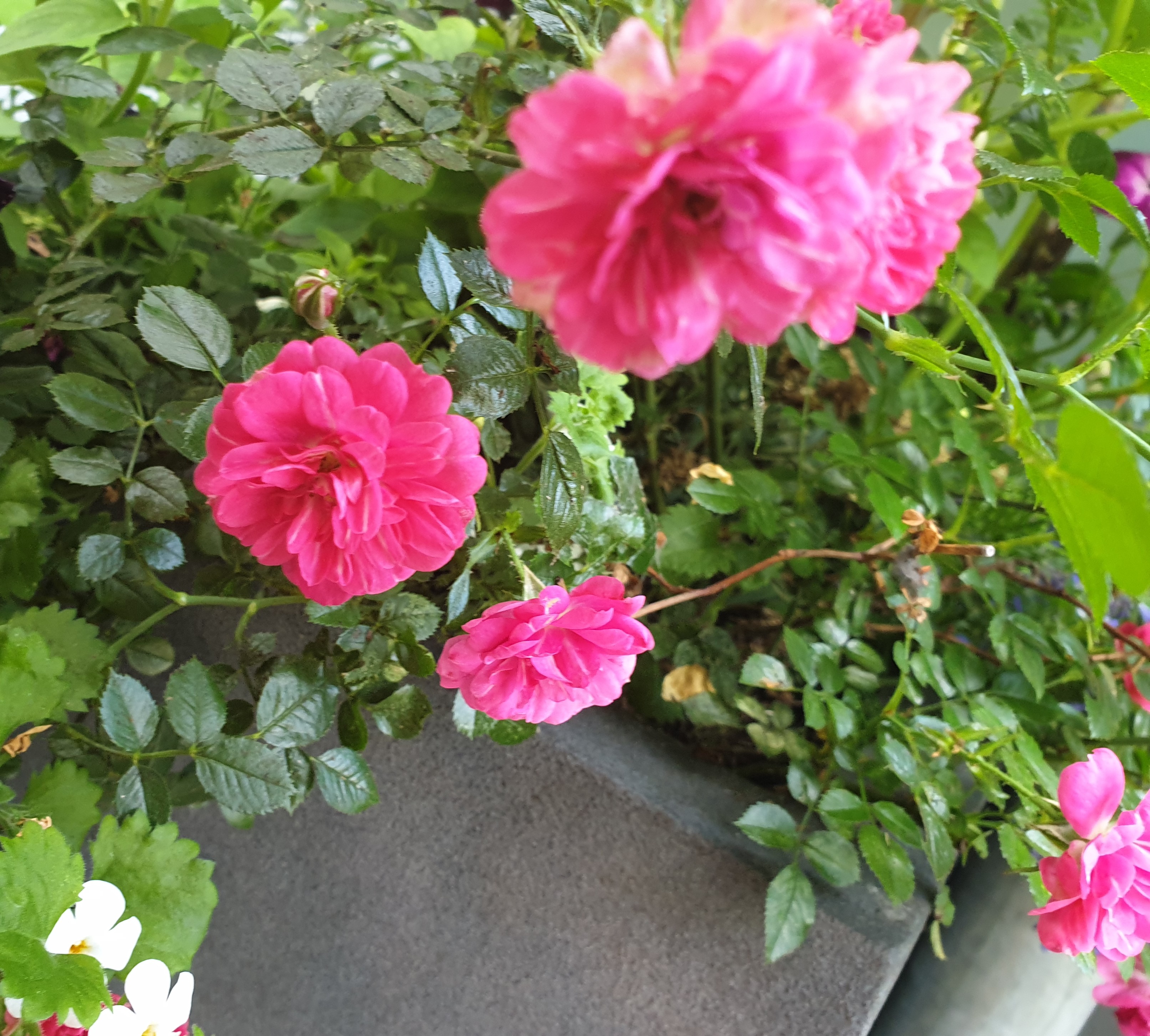 Knirps in 2 Formen immer schön
Knirps in 2 Formen immer schön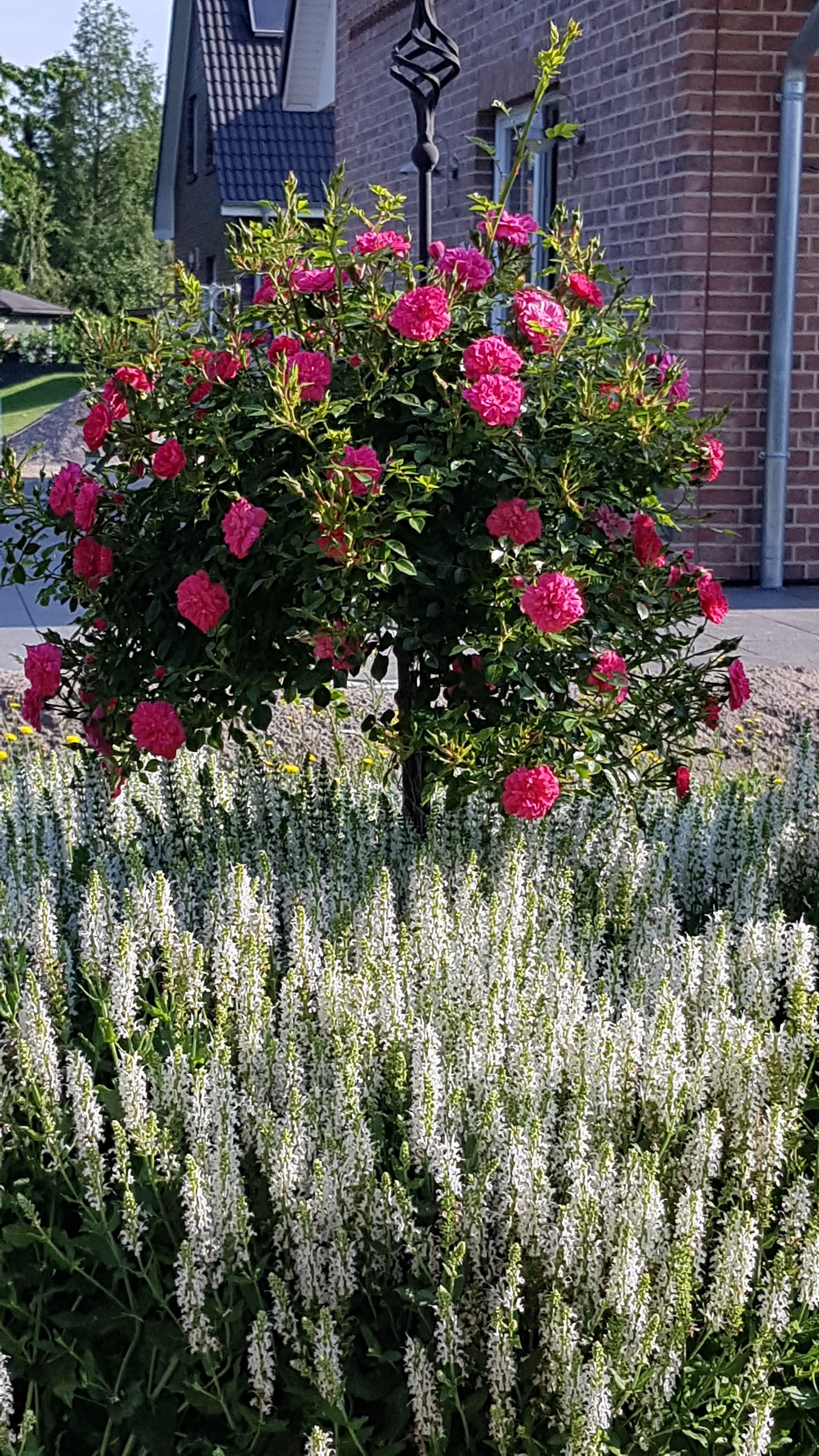 Kann mich den Kommentaren anschließen, super Rose, hübscht alle Beete und Kübel auf. Eine Beobachtung aus diesem Jahr: Nacktschnecken "verputzten" meine feine Hortensie - es blieb nur noch ein Stiel mit einem Blatt. Alles abgefressen. Dann kam Knirps (unbeabsichtigt)und breitete sich unter der Hortensie aus und rankte noch ein wenig nach oben in die kahlen Stiele. Nach einiger Zeit stellte ich fest, dass die Hortensie sich erholt hatte (wieder viele Blätter) und Knirps auch hier eine gut Figur macht. Sie hält auch die riesigen Nacktschnecken von dieser Pflanze fern. Mit der Hortensie wäre es das sonst gewesen.
Ich habe diese Rose als wurzelechte Pflanze zusammen mit Gärtnerfreude in einen Balkonkasten gepflanzt. Die Pflanze ist sehr gesund und blüht durchgehend üppig in kleinen Büscheln. Die Blüten sind hellpink, viele mit einem weißen Streifen. Die starke Sonneneinstrahlung scheint ihr nichts auszumachen.
Schöne Rosensorte, schöne Blütenfarbe, lange, haltbare Blüten, gute Selbstreinigung
Sehr zu empfehlen, gut für kleine Gärten, Blüten fallen zum Teil von selbst ab, sind dann aber stark verblasst. Setzt dann einen Kontrast zu den Knospen und neuen Blüten dar, wer es mag sollte sie nicht ausputzen, fallen dann von alleine ab. Vor 20 Jahren 2 kleine Stammrosen und 1 Wurzelechten Bodendecker geschenkt bekommen, ist noch ein Stämmchen an der Veredlungsstelle spärlich ausgetrieben und blüht noch immer. Das Stämmchen ist aber sehr verwittert. Diese Rosen haben sich regelrecht tot geblüht
Hatte vom Gärtner aus Versehen 5 x Knirps bekommen und diese dankenswerterweise behalten dürfen. Ich habe sie ins Beet eingesetzt ohne zu wissen was mich erwartet - lediglich das sie nicht hoch und die Farbe rosa wird ist mir bekannt. Knirps hat schnell den Gartenboden eingenommen und wächst sehr gut. Auch mit Feuchtigkeit kommt sie gut zurecht. Nach 2 Jahren war der Bereich quasi mit Knirps bedeckt wobei das eigentliche Highlight die Blüten sind - sehr zahlreich und ständig wiederkehrend. Tolle Fern- und Nahwirkung.
Bodendecker sollten für mich wirklich bodendeckend und relativ flach sein. Der Knirps erfüllt diese Ansprüche. Wuchs, Blüte und Blattgesundheit sind mit überdurchschnittlich zu bezeichnen. Etwas enger gesetzt lassen sich Beete mit dem Knirps füllen. Nach 1 Jahr waren keine Erdstellen mehr zu sehen. Schön finde ich auch das die Rose nicht nach oben schießt, die Triebe legen sich leicht über die anderen und ergeben dann diesen herrlichen Teppich der bis zum ersten Frost quasi ununterbrochen blüht. Knirps ist sehr zu empfehlen.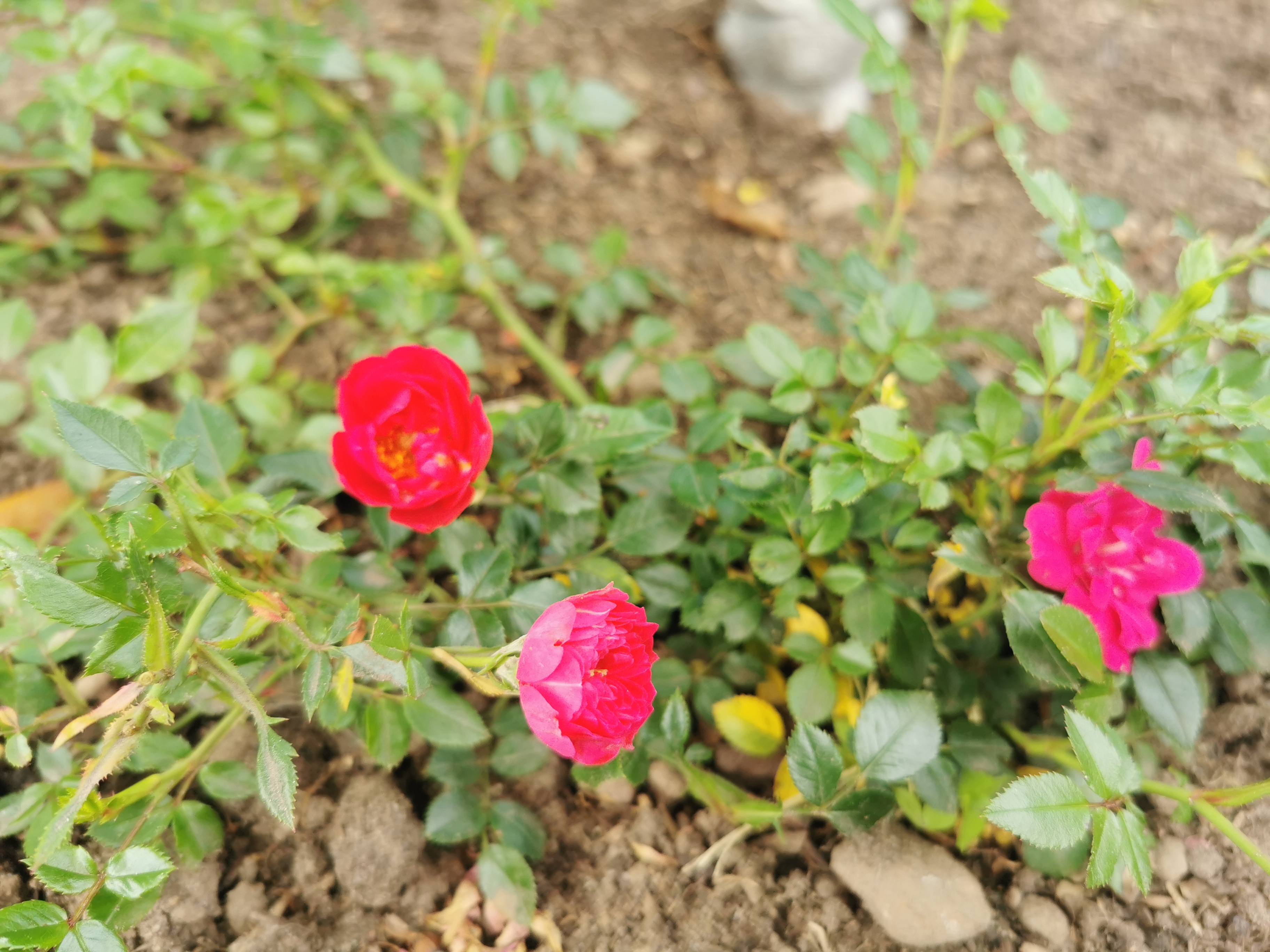 Ich habe ihn vor 4 Wochen gepflanzt und der Knirps blüht schon ?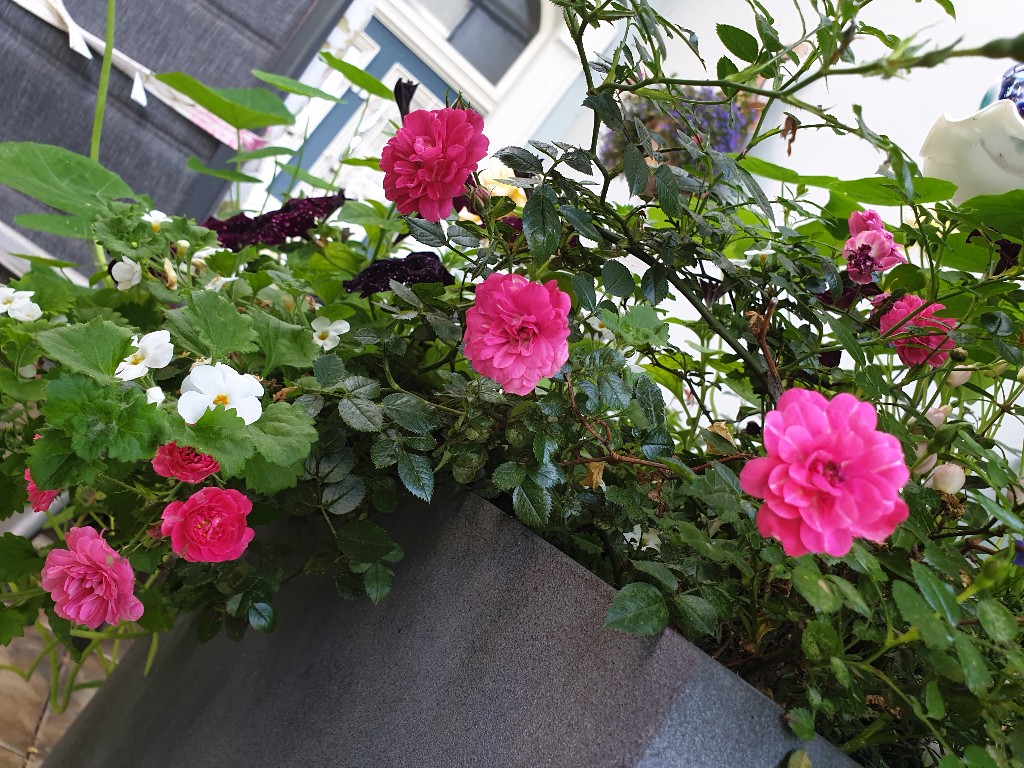 Macht ihren Namen alle Ehre, ist winzig, aber voller Blüten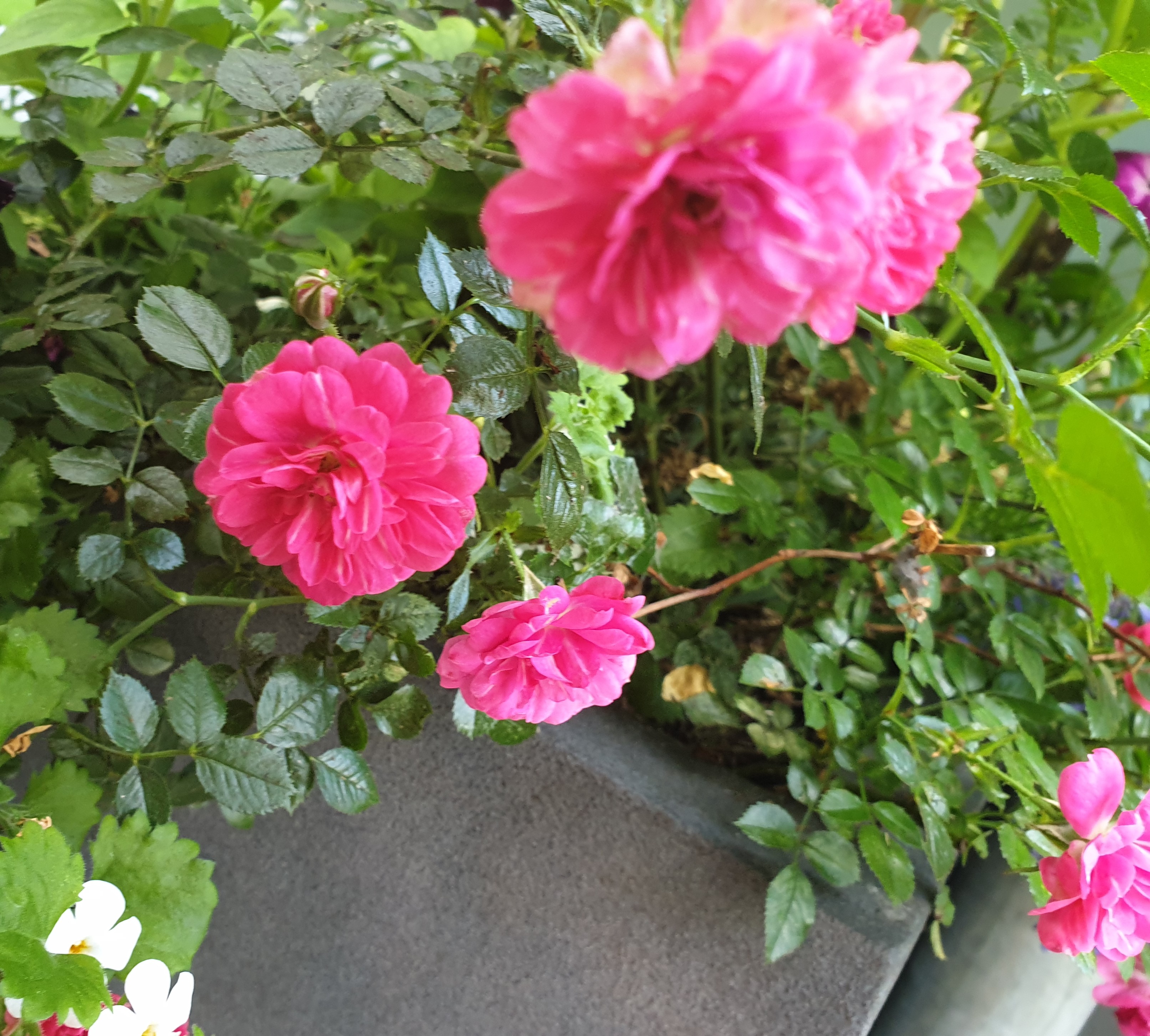 Blüht unermüdlich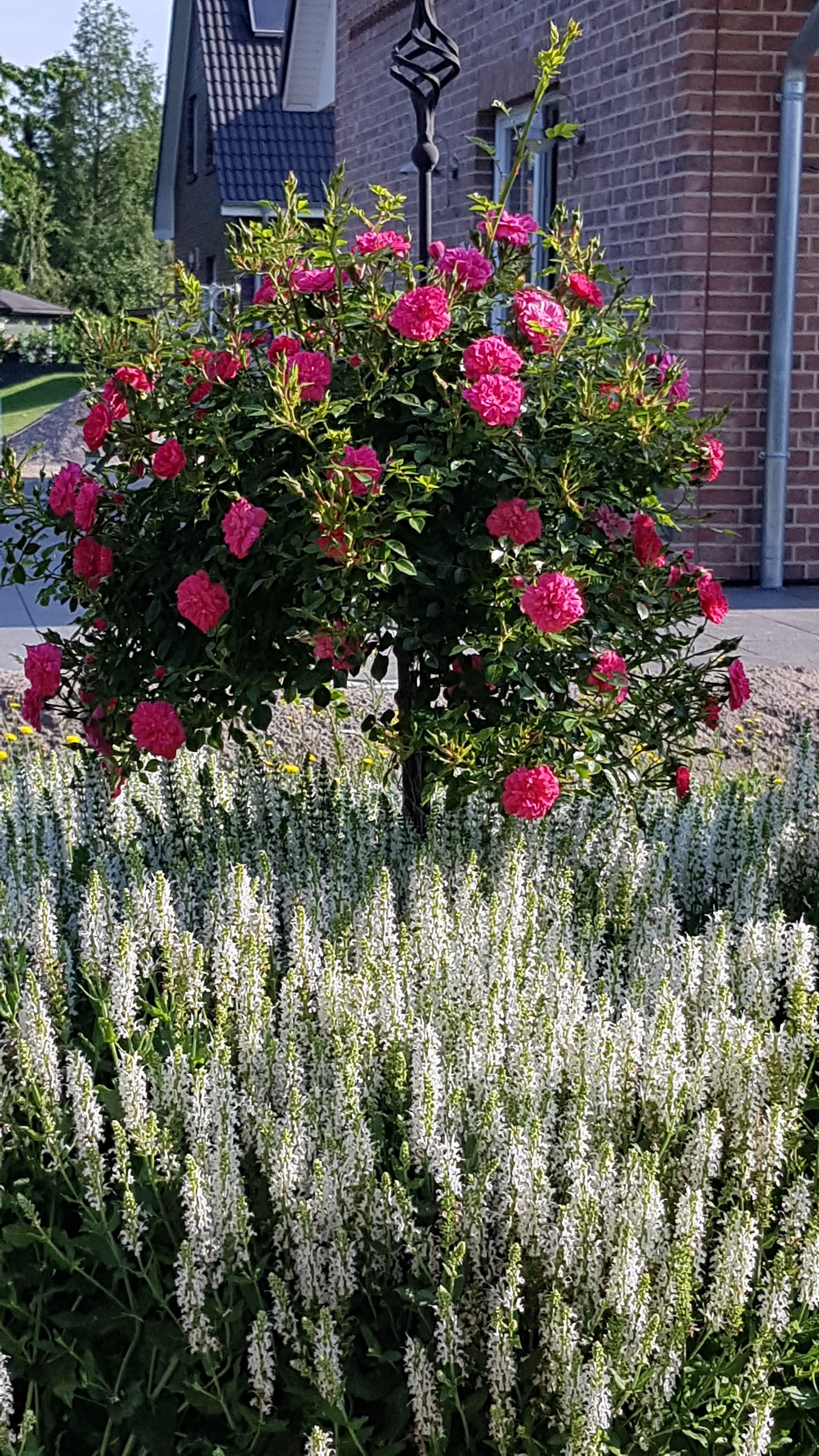 Knirps in 2 Formen immer schön