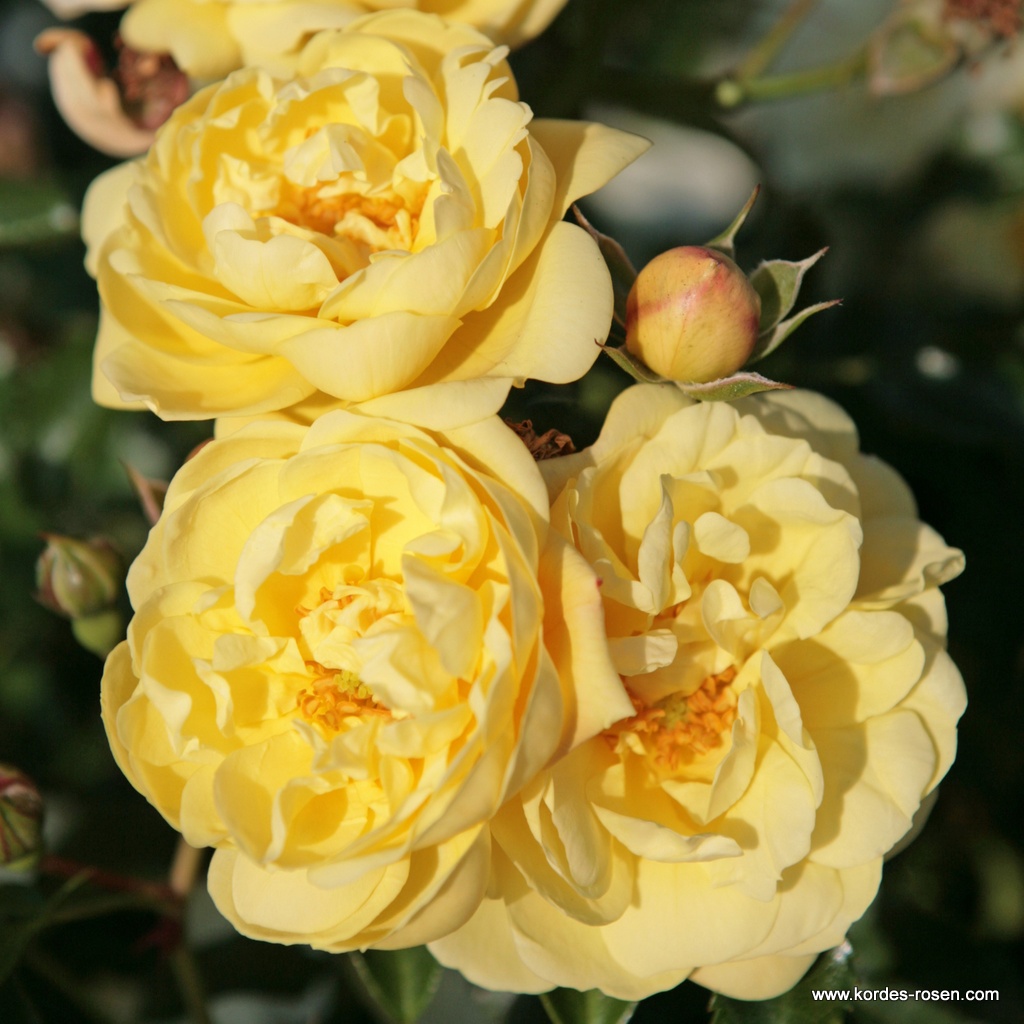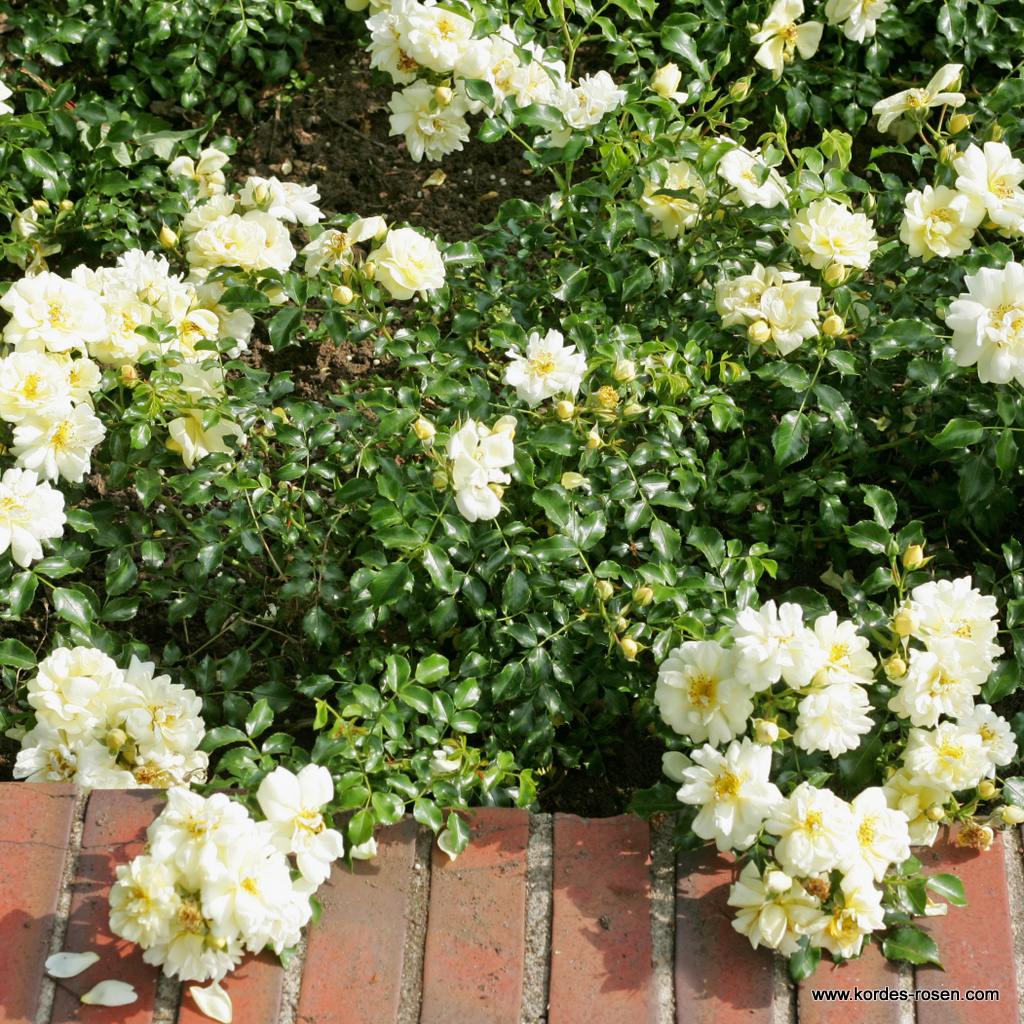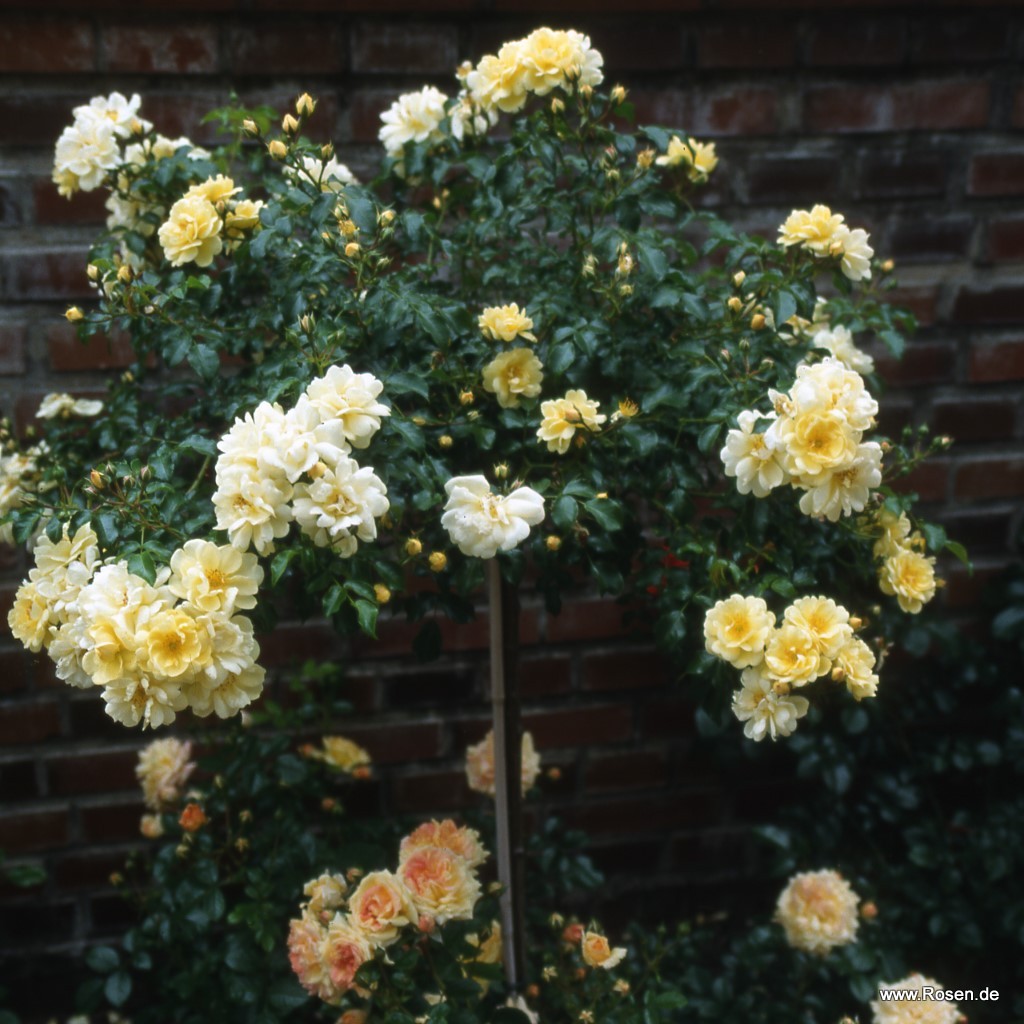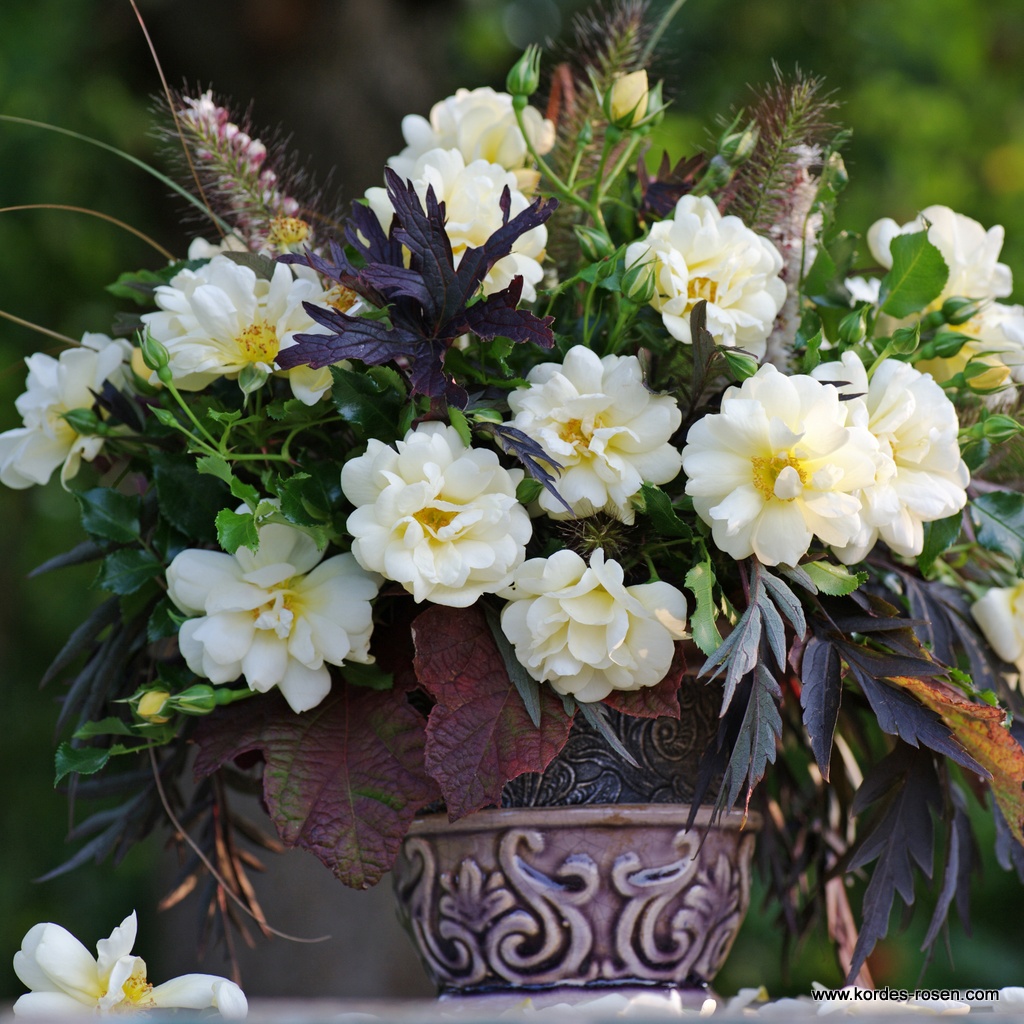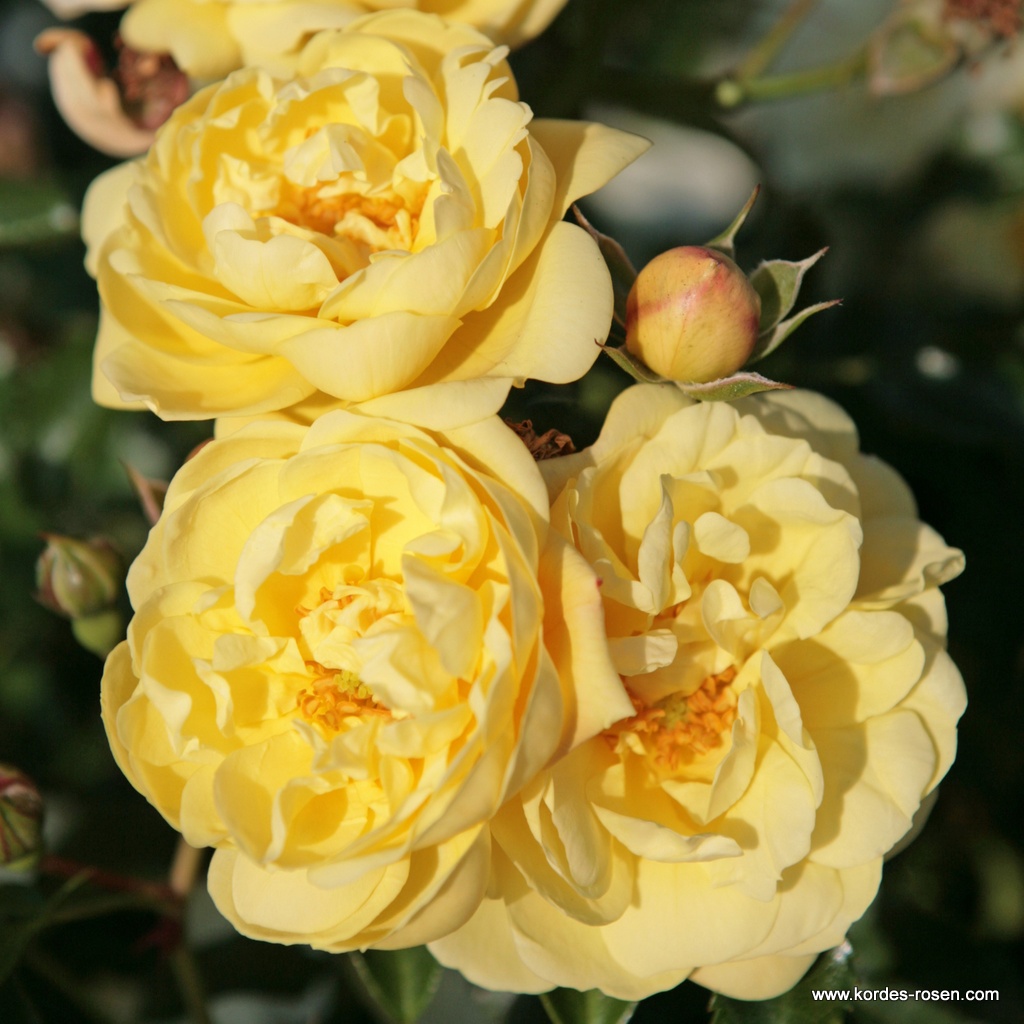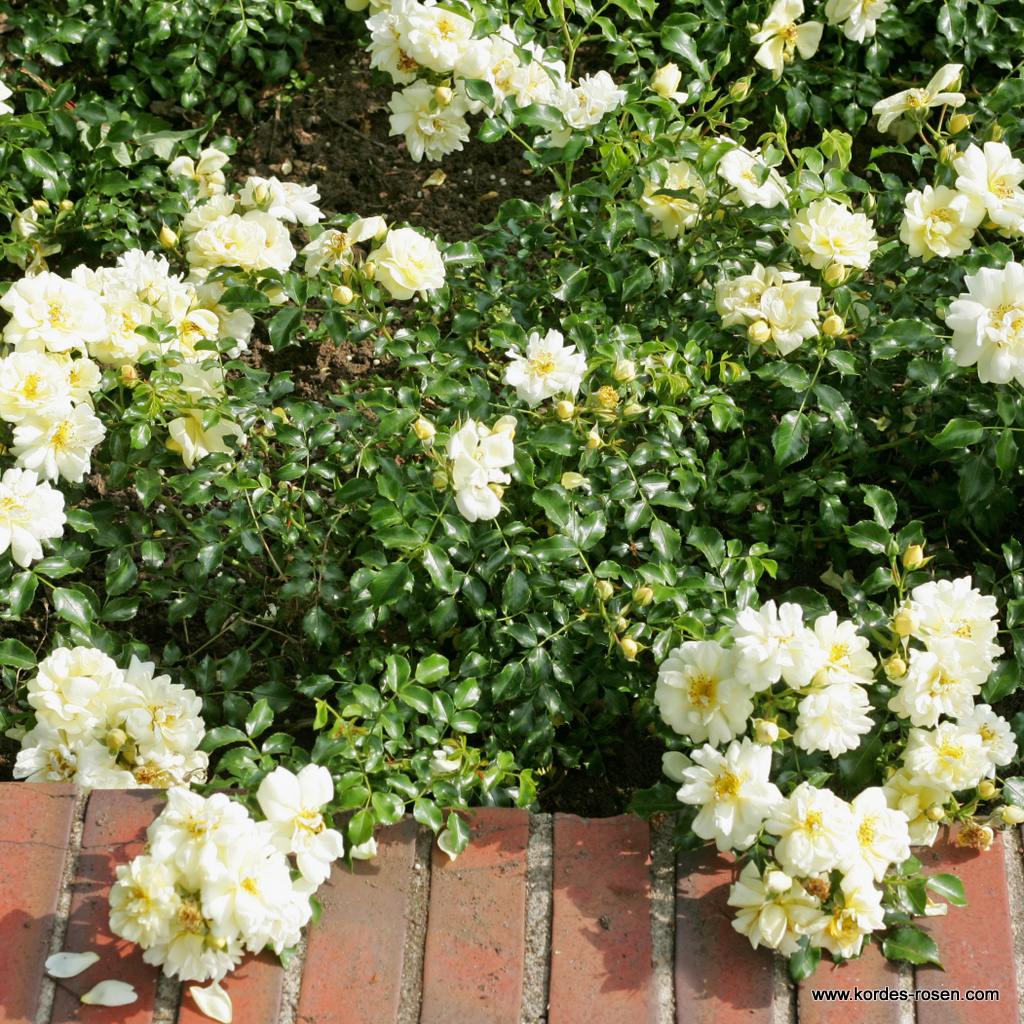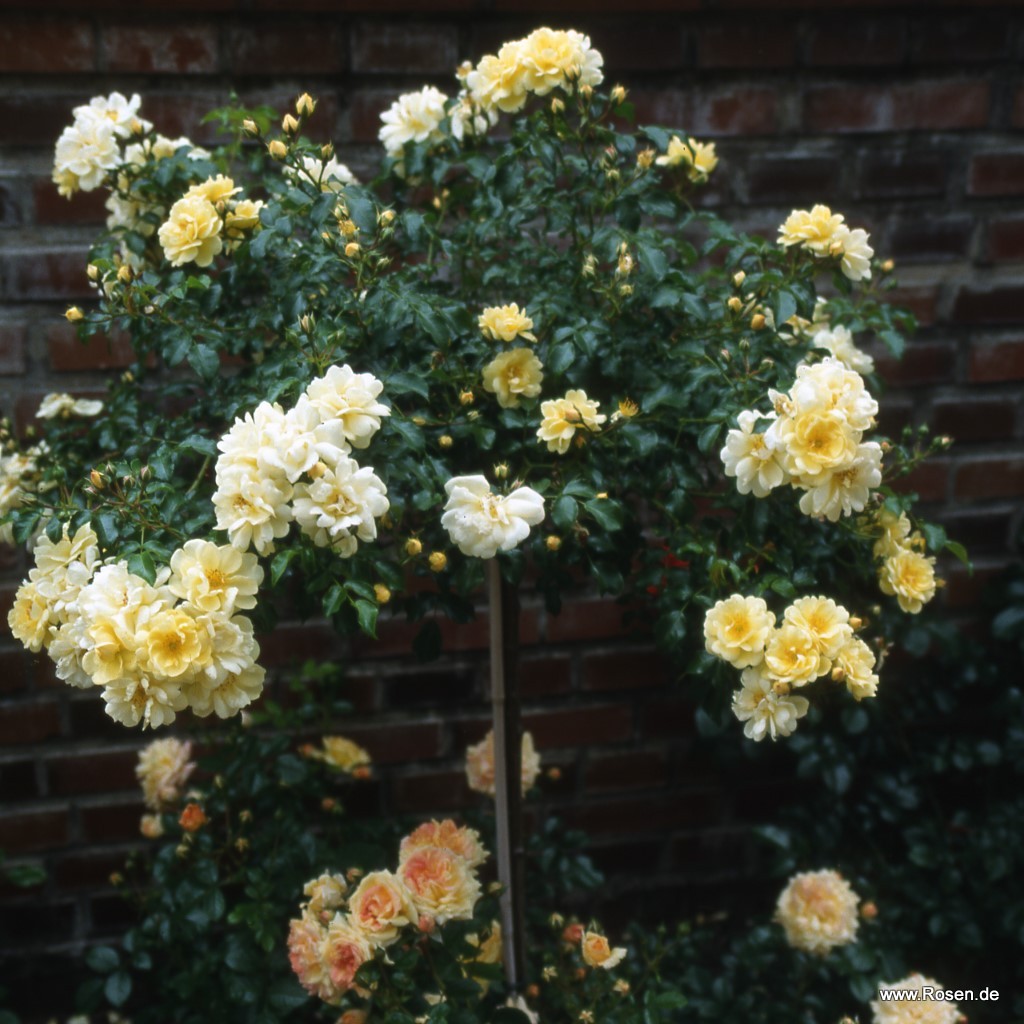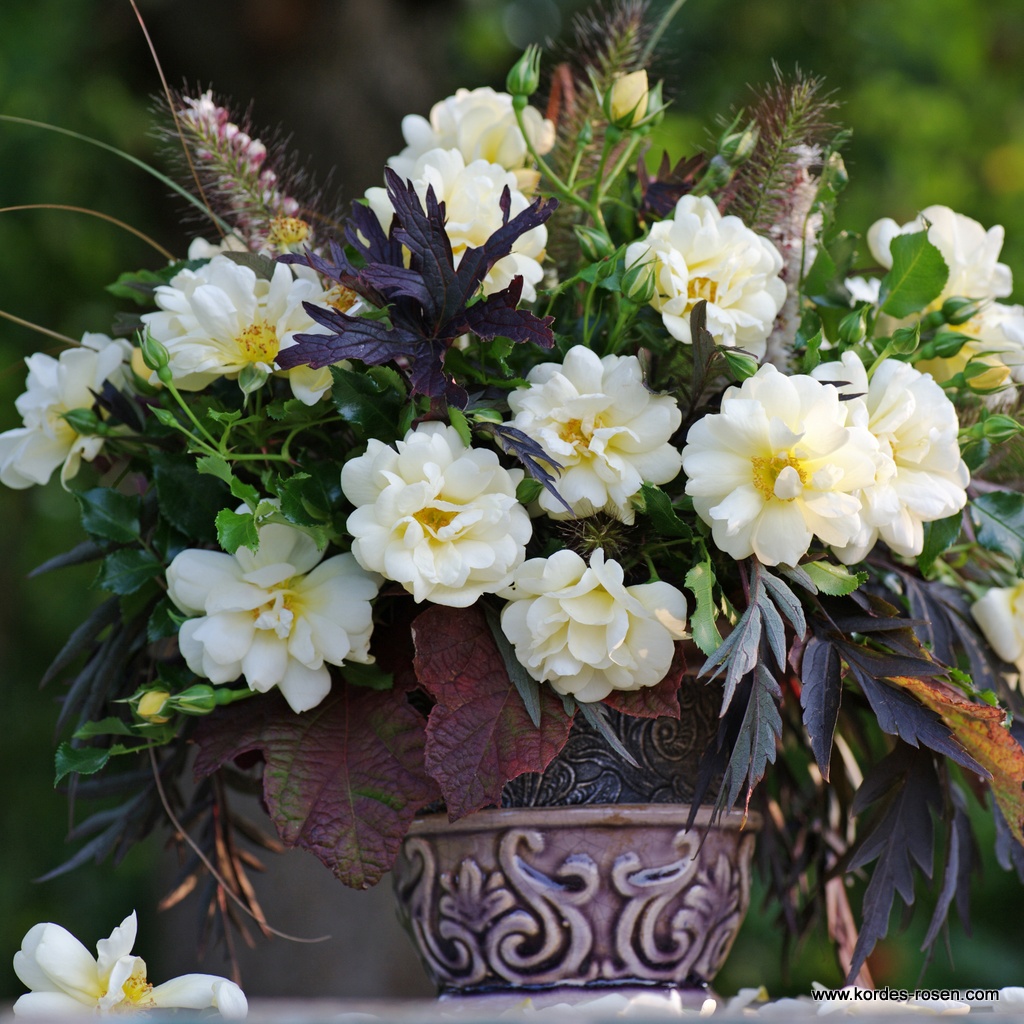 shrublet rose
Sunny Rose®

bushy upright
Sunny Rose is one of the few creeping ground cover roses and still more valuable a yellow one. The resistance to diseases is excellent and due to its tiny foliage and small flowers it performs well in heat. With its arching growth habit it is also great in tubs and pots. ADR 2004.

Characteristics
| | |
| --- | --- |
| Fragrance | |
| Petal Count | |
| Winter-hardiness | |
| Black Spot | |
| Mildew | |
| Rust | |
plants per m²:

4 - 5

flowering period:

repeat blooming

award:

Award Winner - prizes in international rose competitions

diameter:

3 cm

, 4 cm

natural height:

30 cm

natural width:

40 cm

plant:

bushy upright growth

resistance to diseases:

high

breeder:

W. Kordes' Söhne

location / use :

honeybee pasture

, suitable for graveyards

, suitable for hang location

, suitable for pots

, weather resistant

year of introduction:

2001

note:

The details refer to our location, soil and climate conditions and may vary.
---
Wächst auch gut auf schwachem Boden, gedeiht unkompliziert. Hat dito die Wollläuse selber ohne Spritzen überlebt. Fängt an zu blühen, schöne, zarte Farbe. Eine Rose, auf und an der sich gern die Hummeln tummeln. Geeignet für sämtliche Sonnenverhältnisse, wächst auch gut im Schatten.
... so unsauber verblühen würde, wäre sie mit Sicherheit eine der Schönsten in meinem Garten. Blattgesundheit, Wuchs und Ausstrahlung sind überragend. Ich möchte sie in meinem Garten trotzdem nicht missen. Christine B.
Unfortunately, there are no uploads yet.