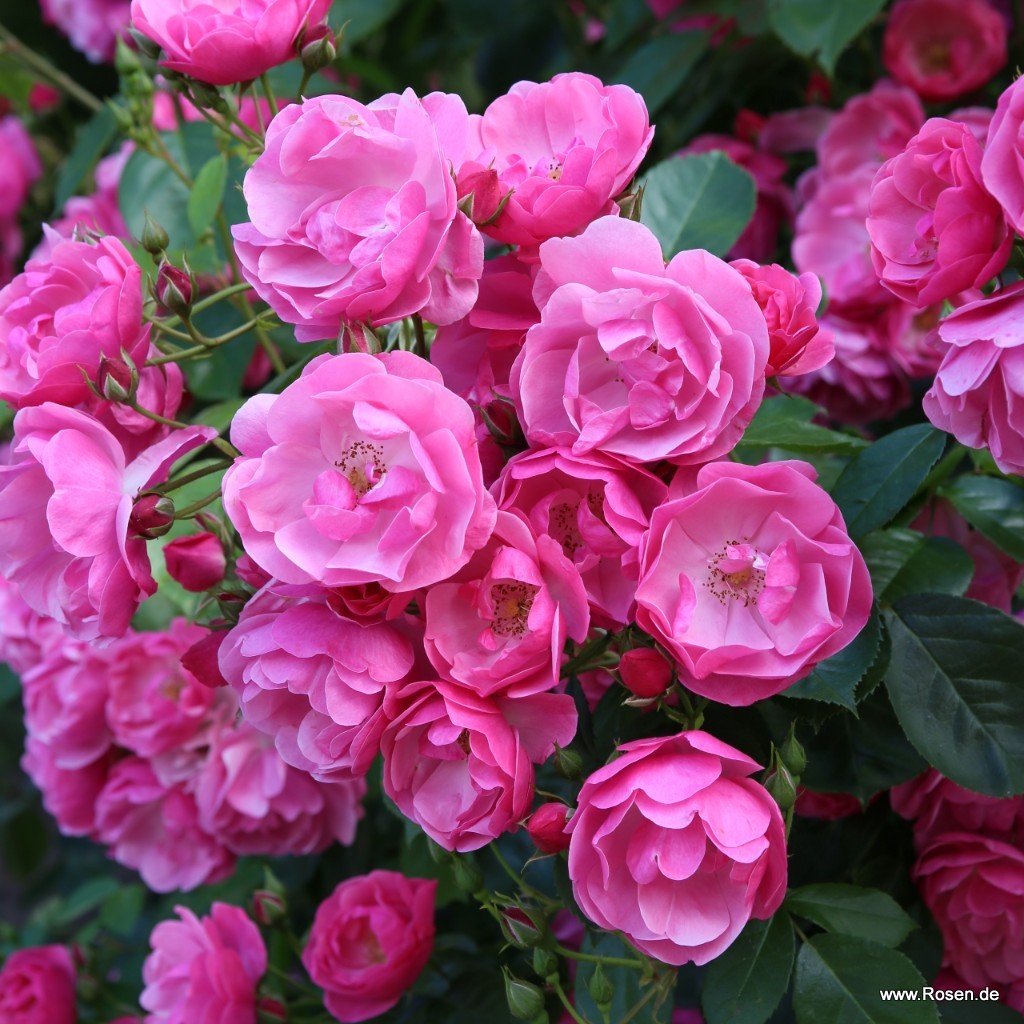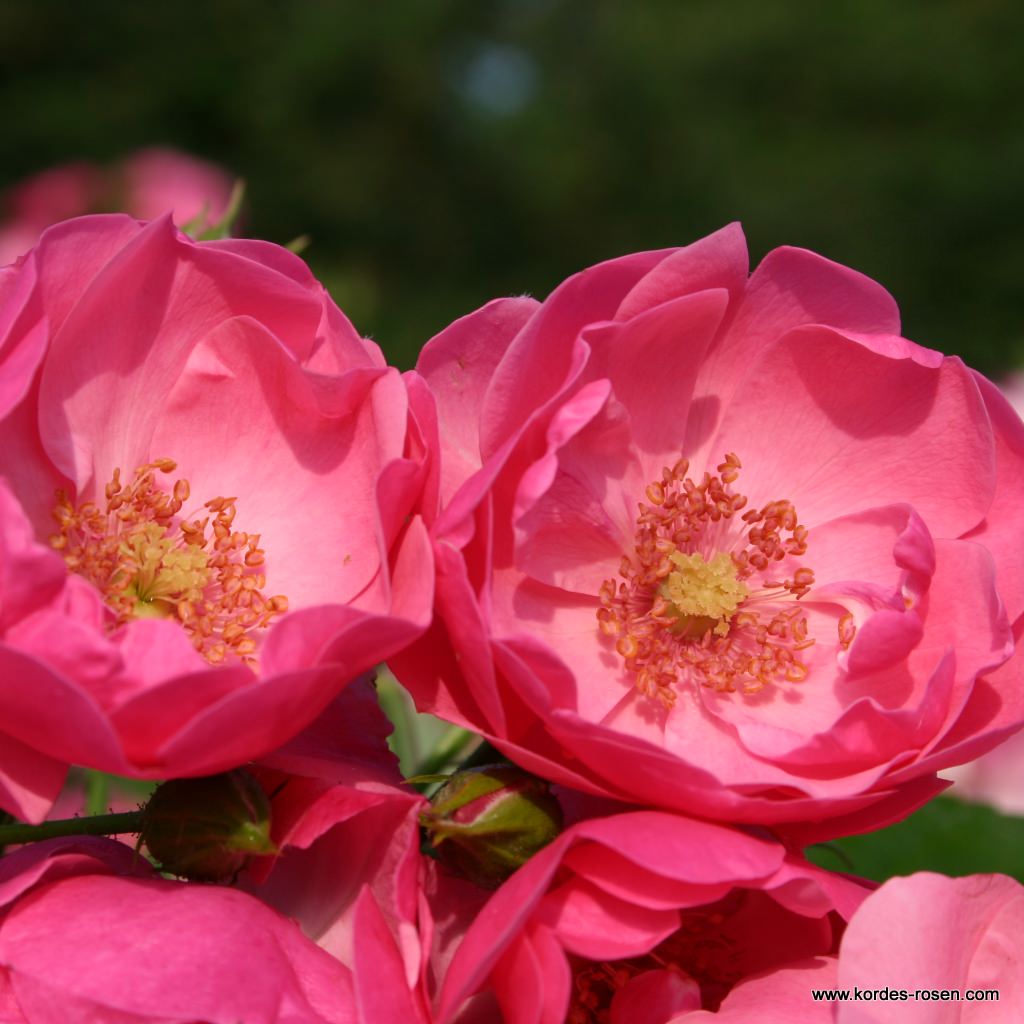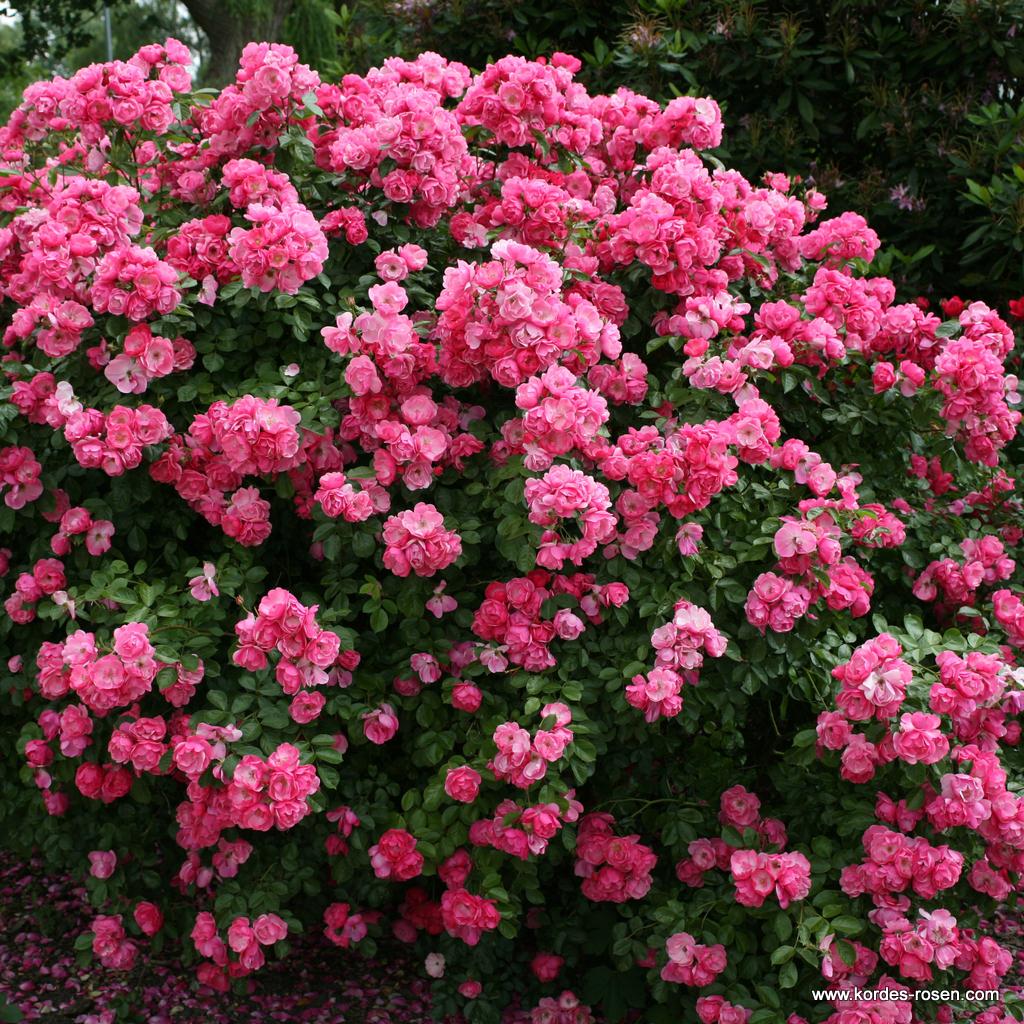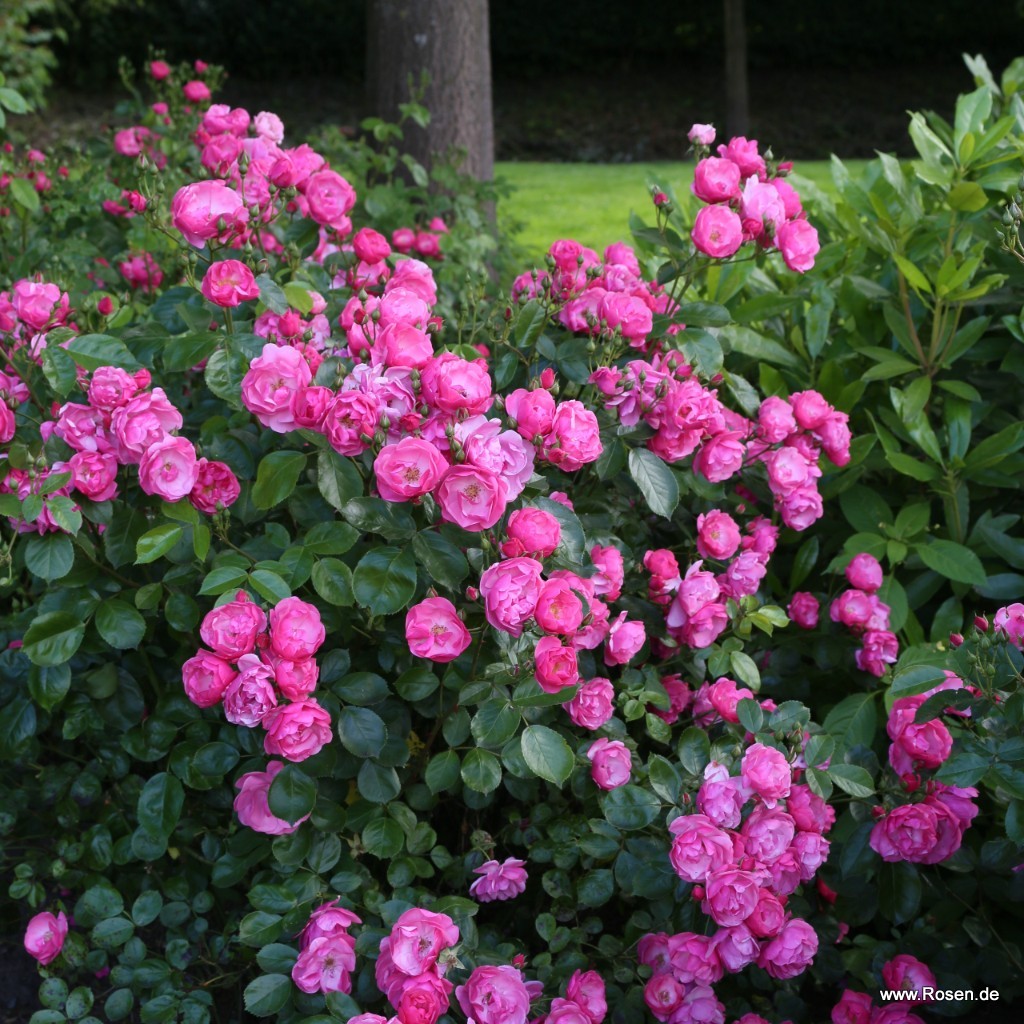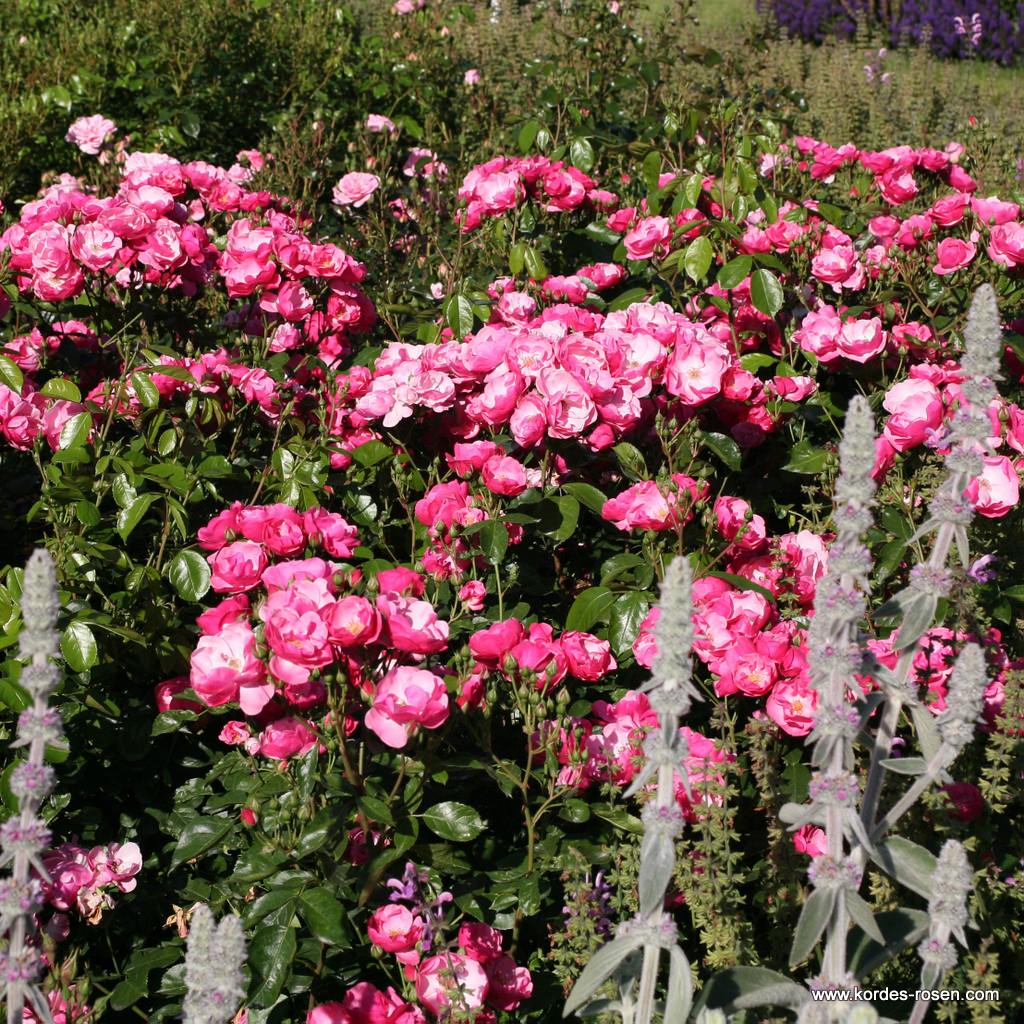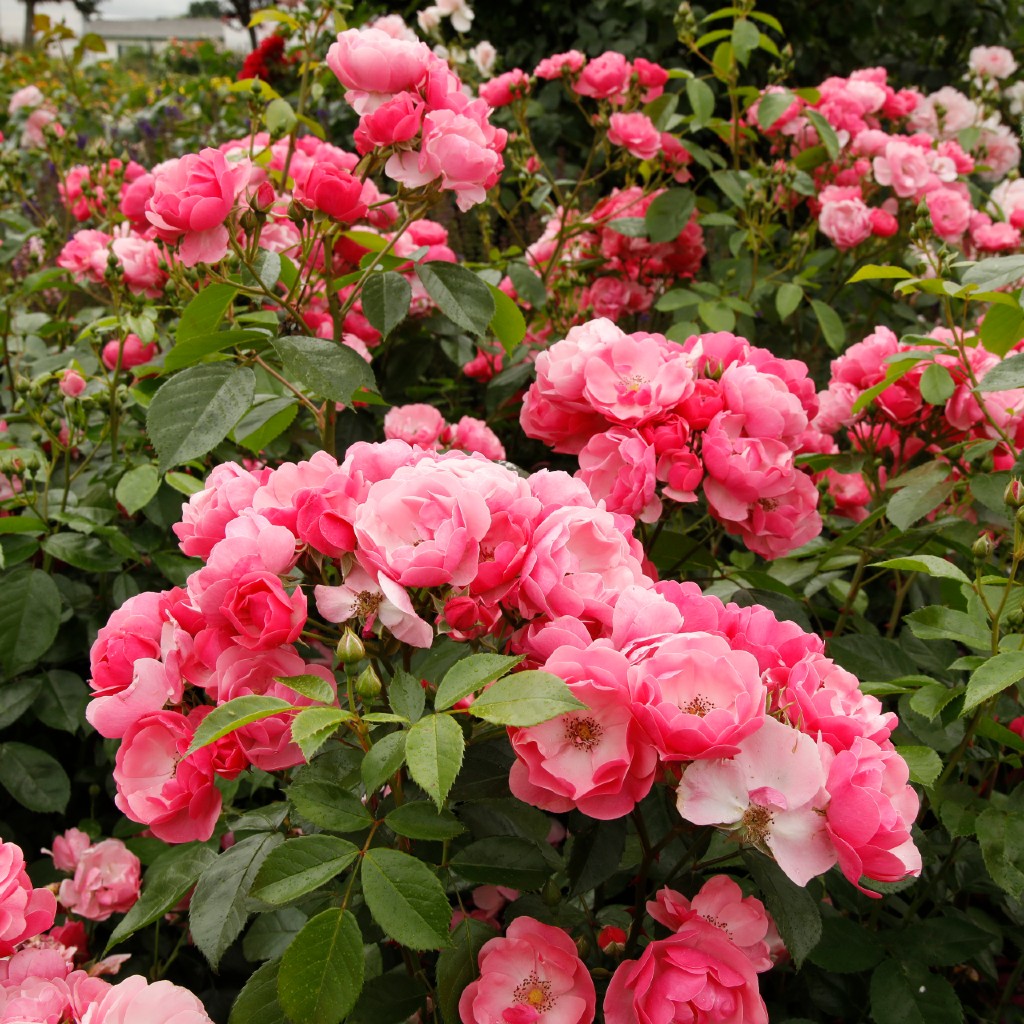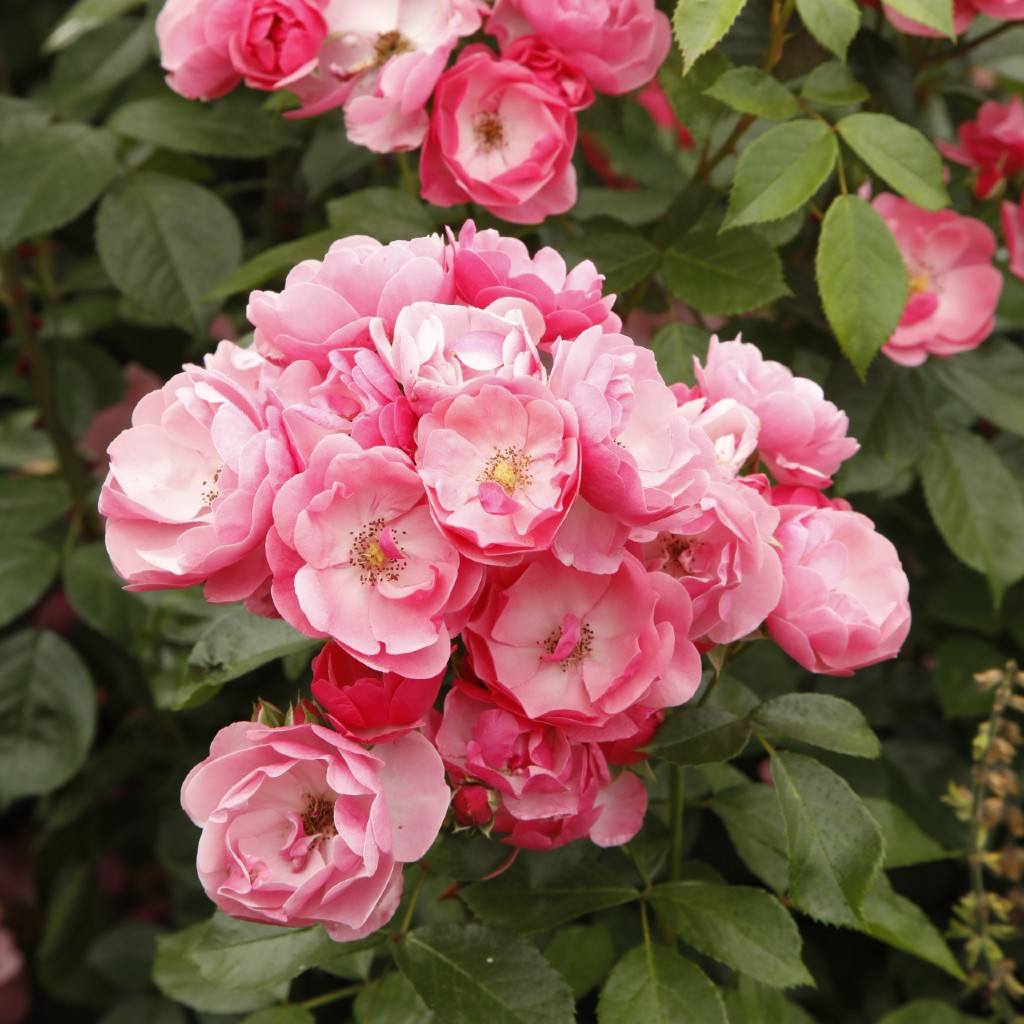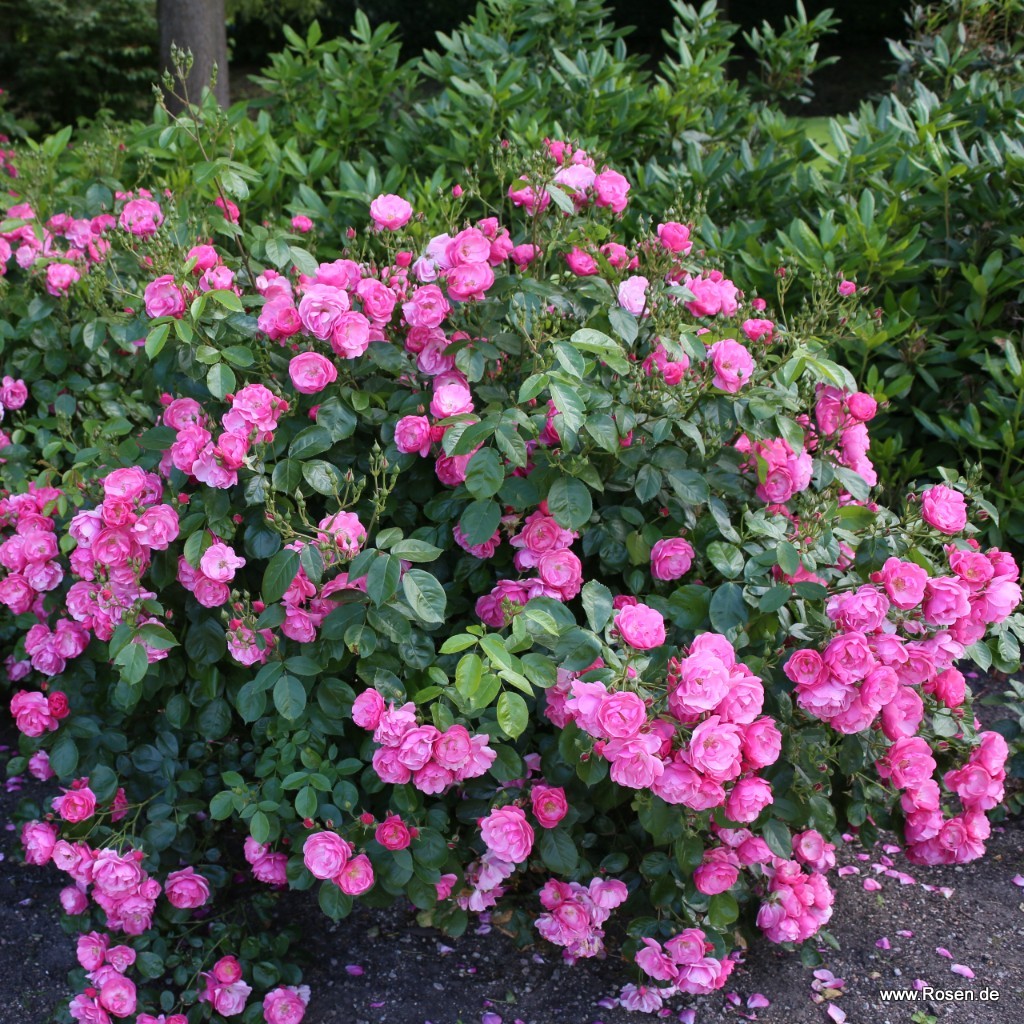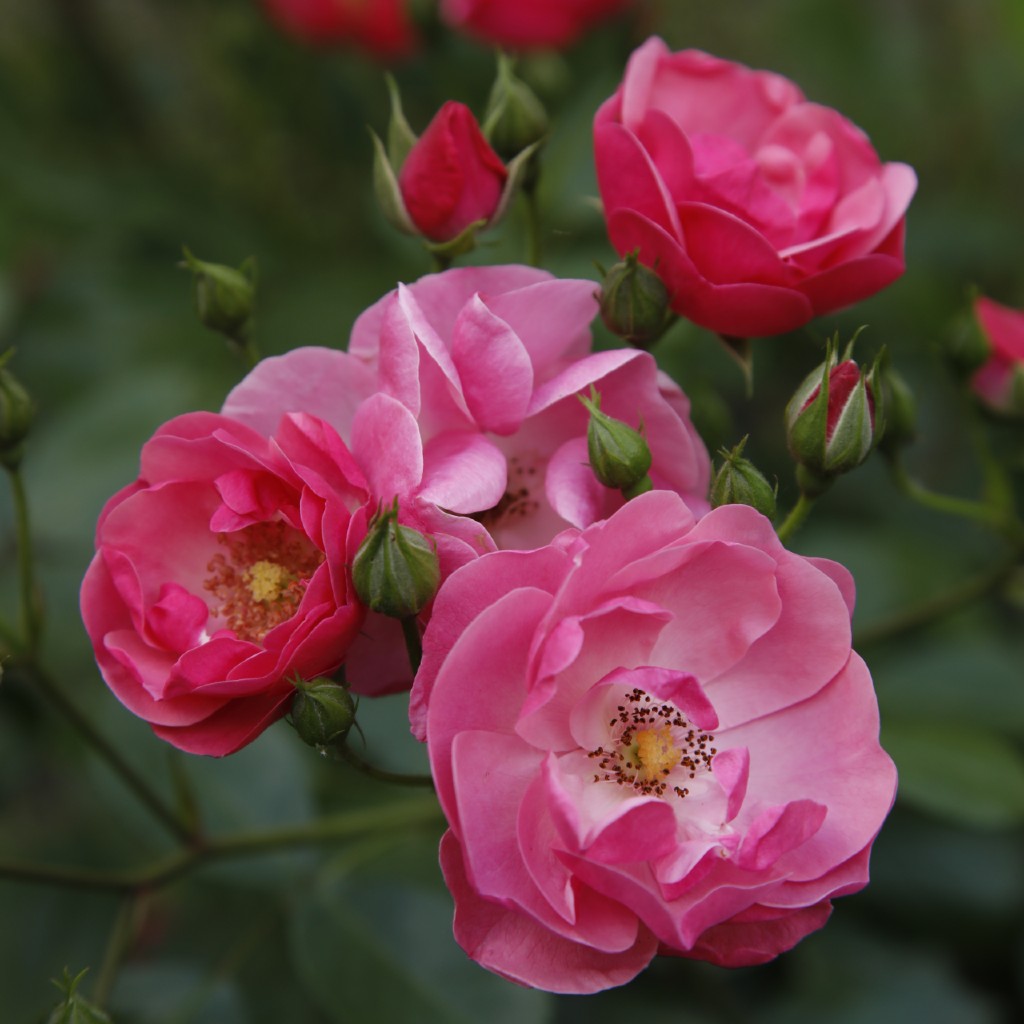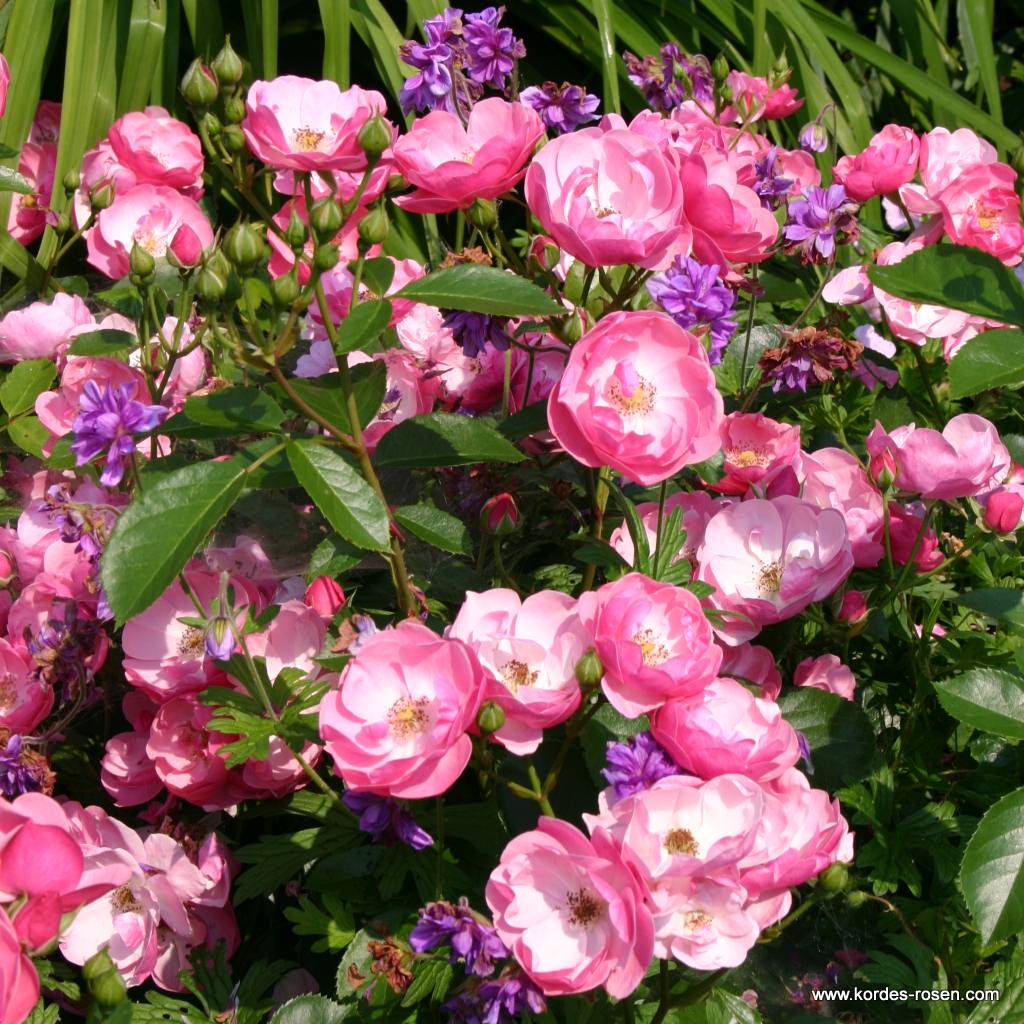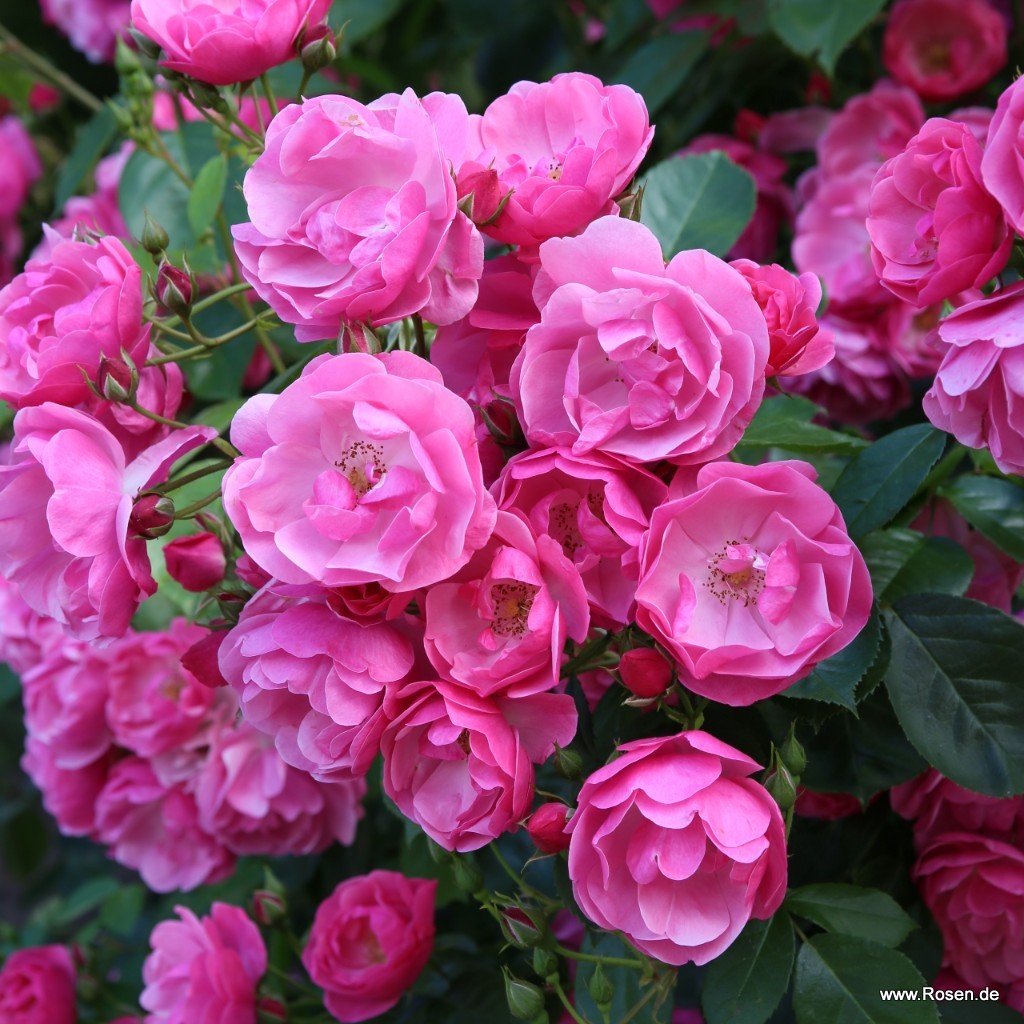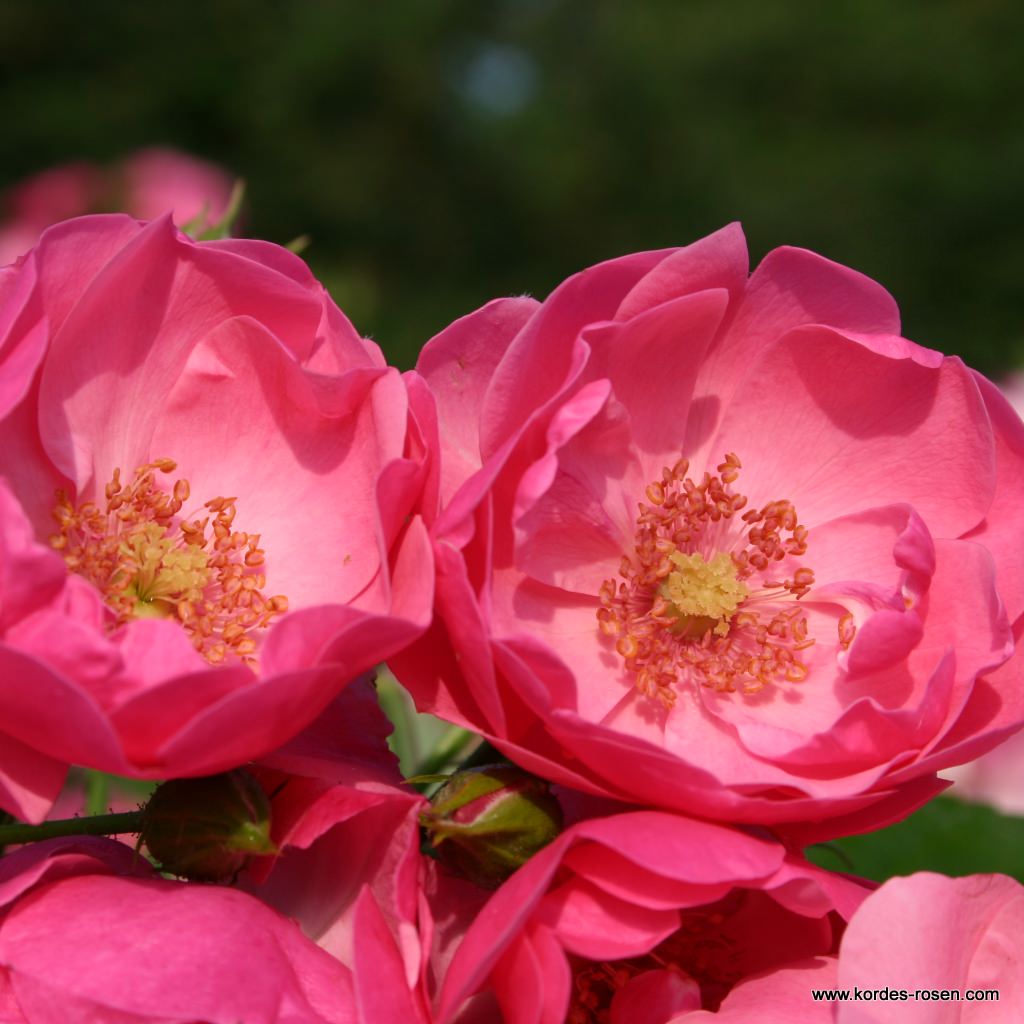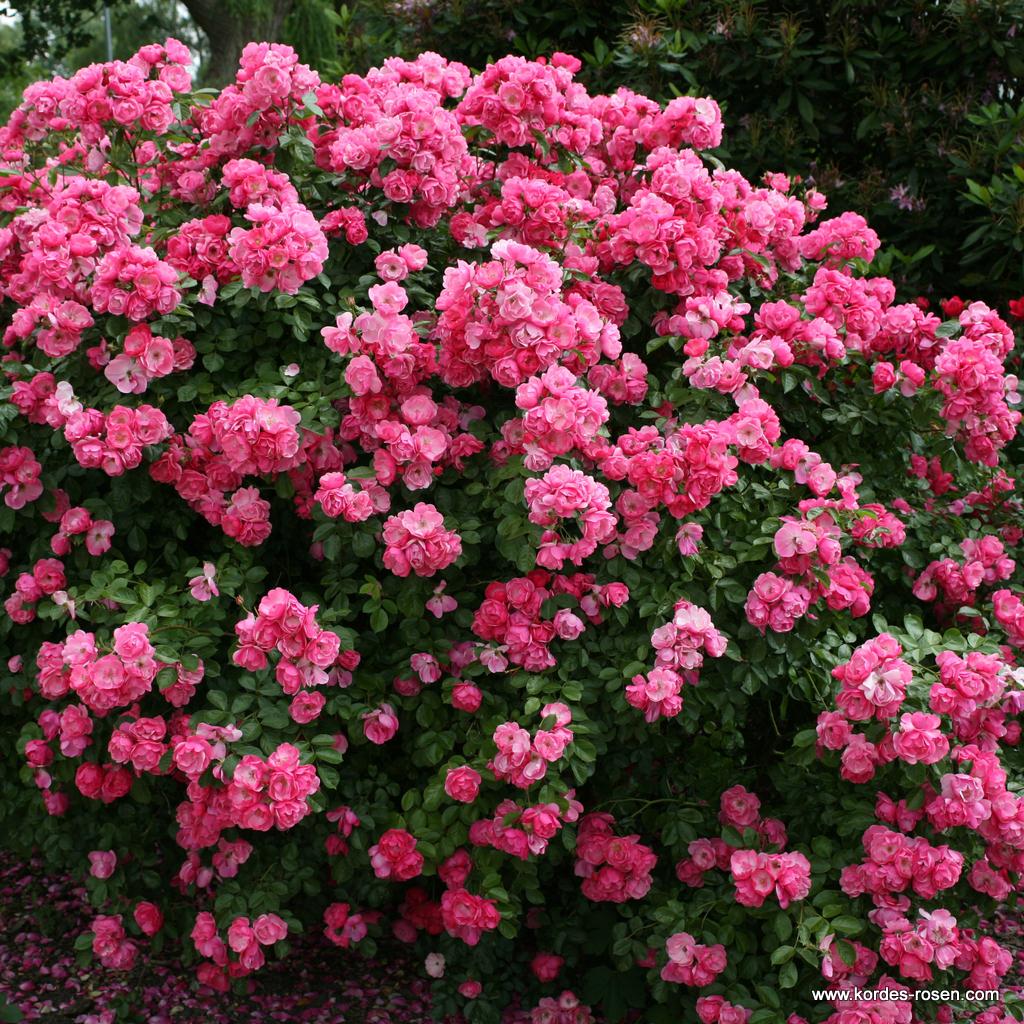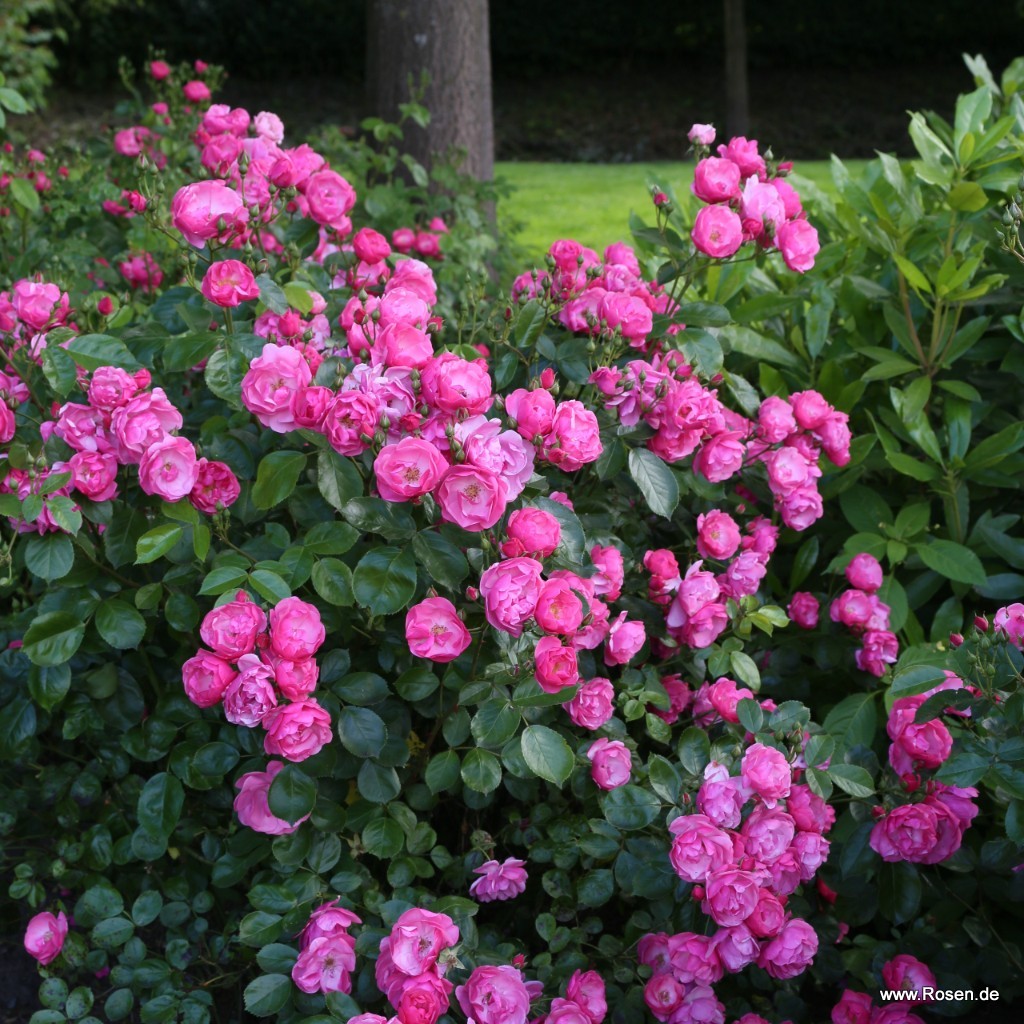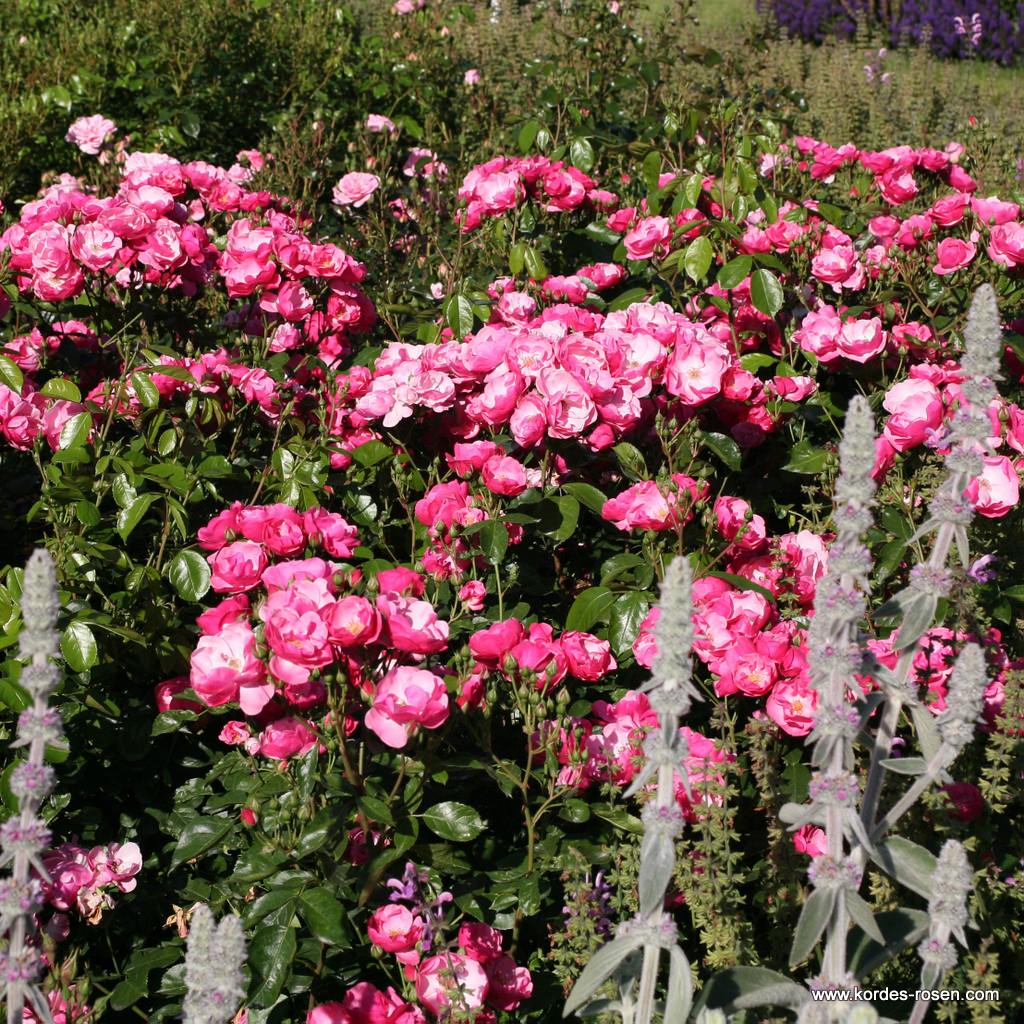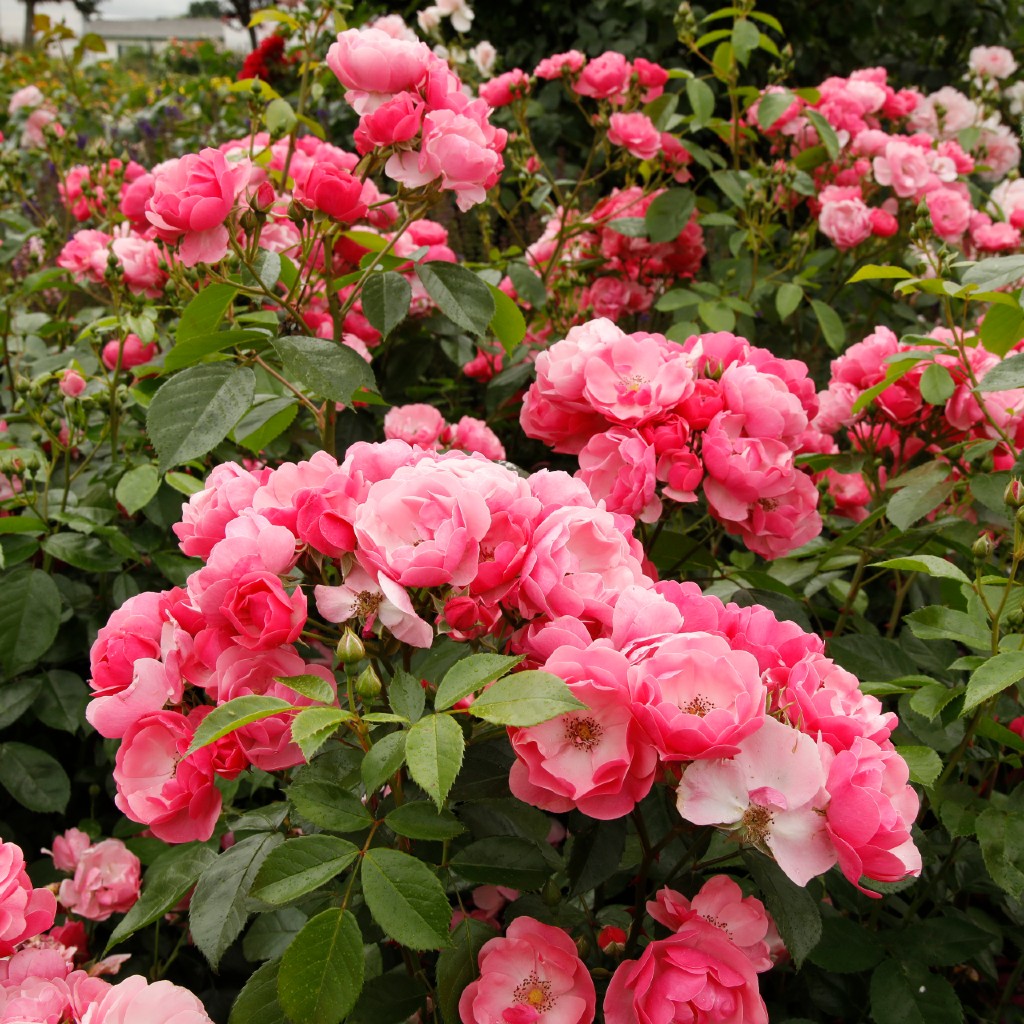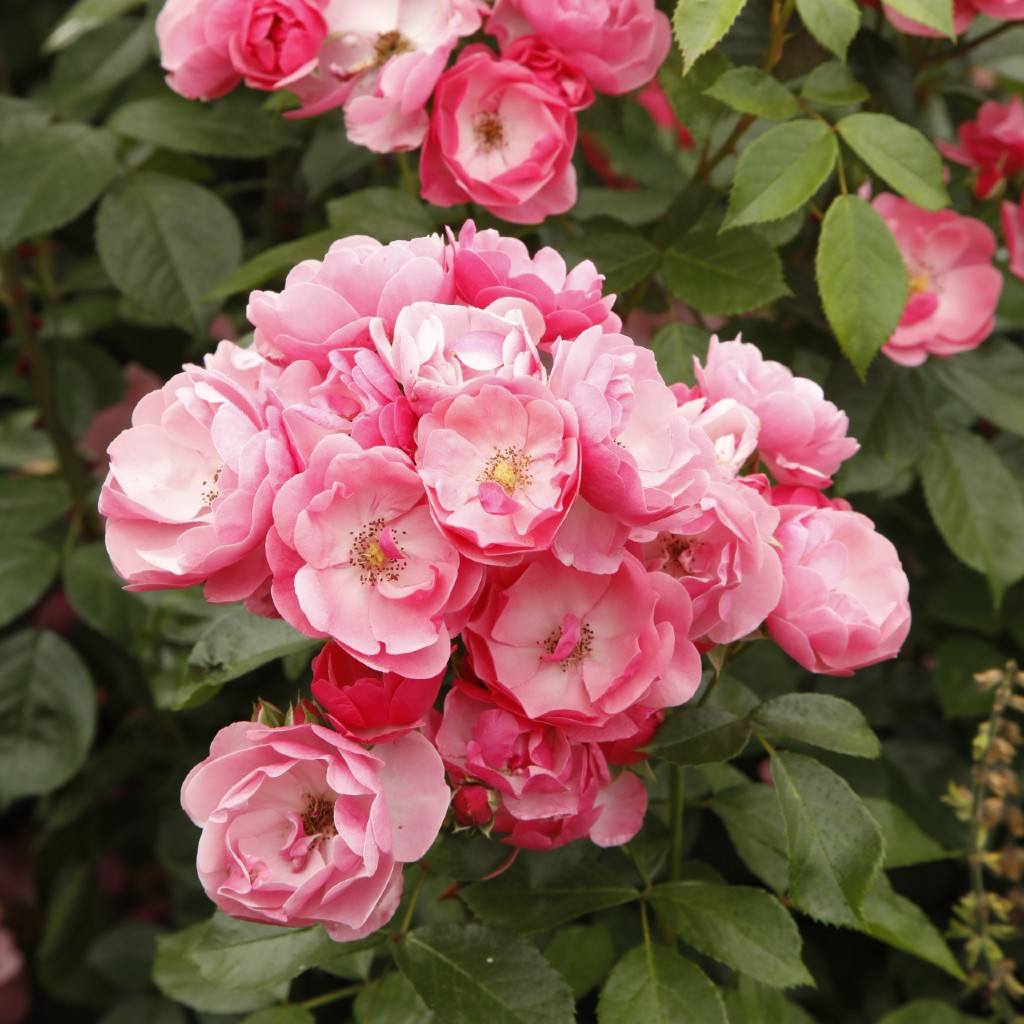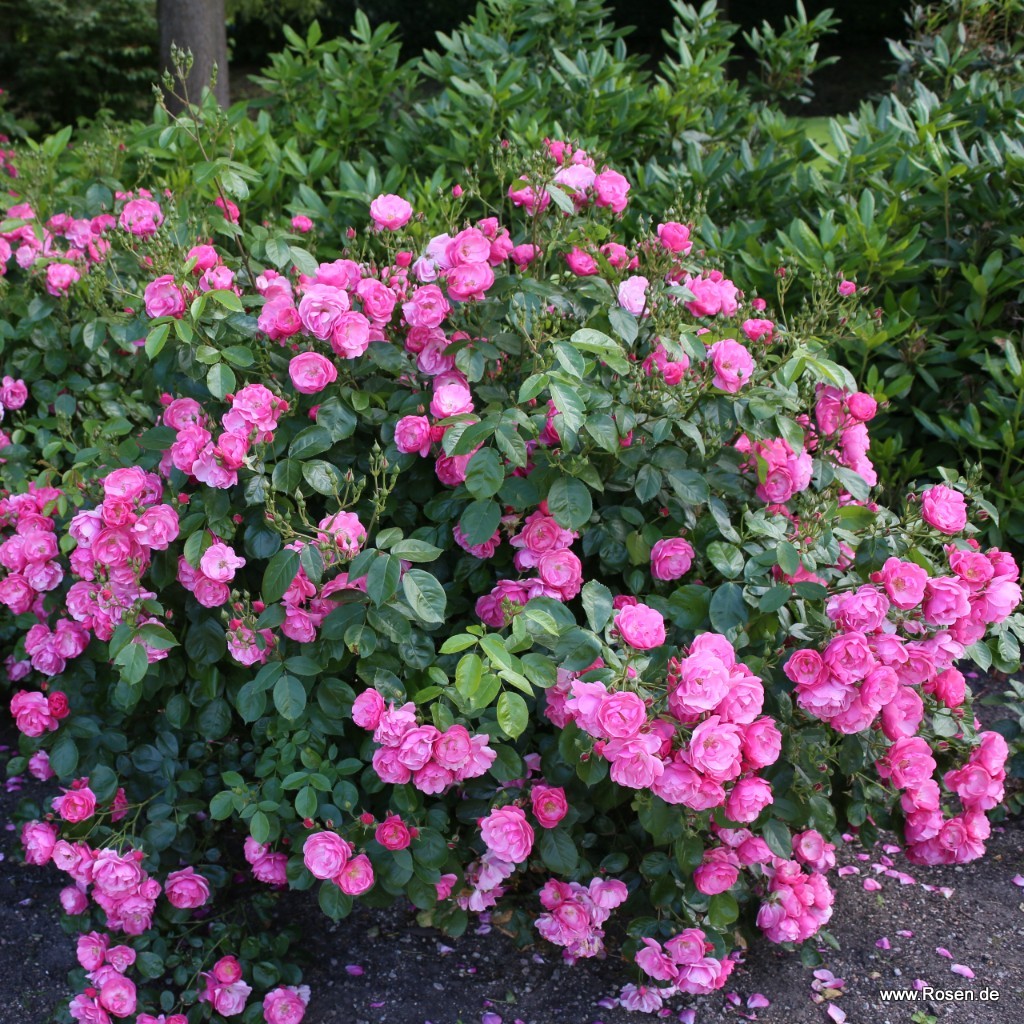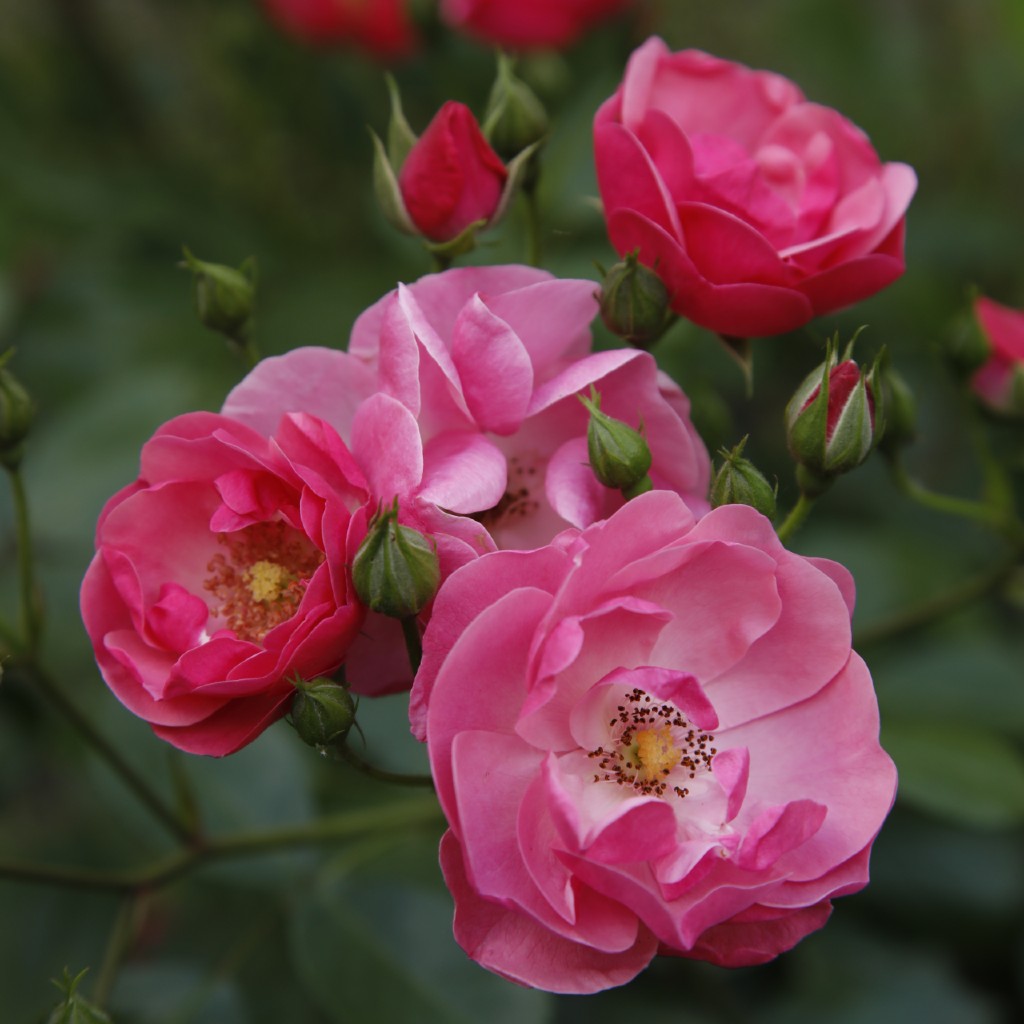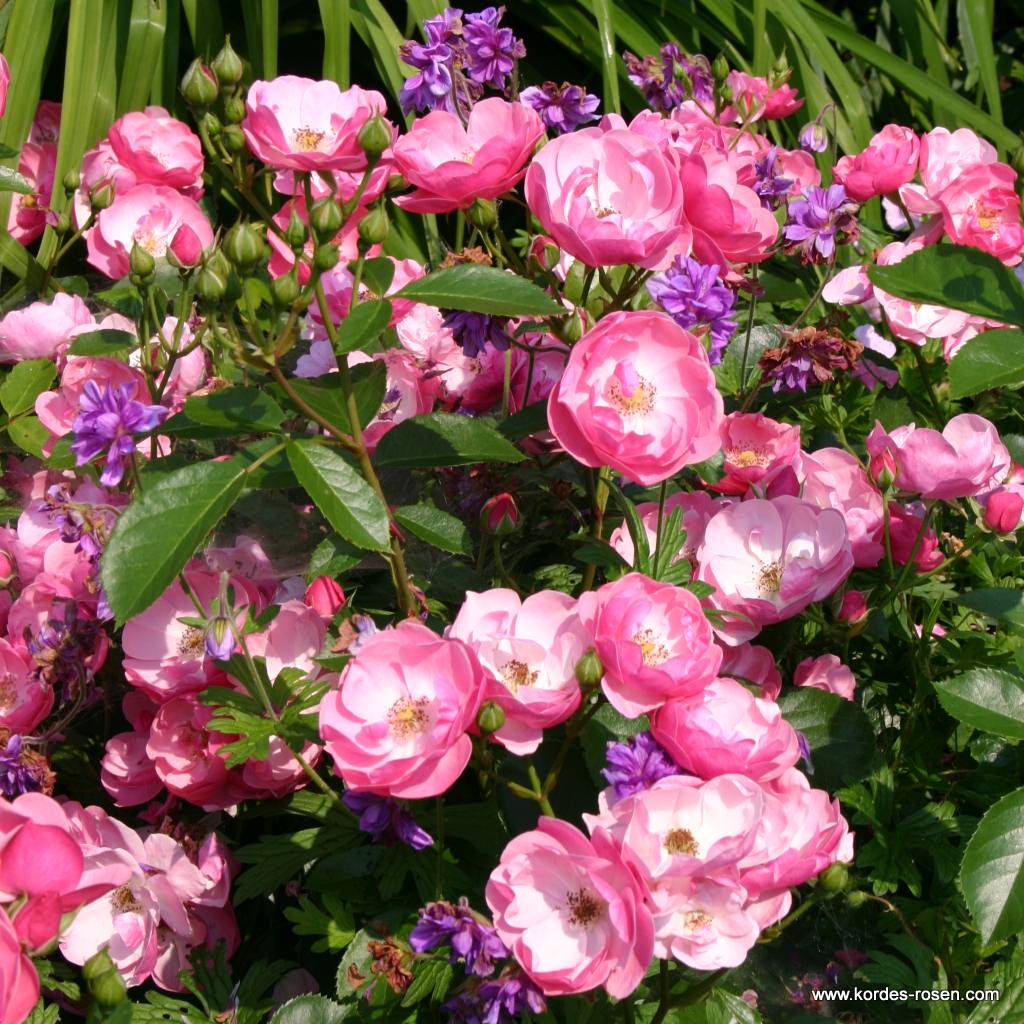 shrub rose
Angela®
strong deep pink, shimmering pink

erect, upright

Modern shrubrose that flowers abundantly and all season long with the charrm of an ""old rose"", very winter-hardy.
Characteristics
| | |
| --- | --- |
| Fragrance | |
| Petal Count | |
| Winter-hardiness | |
| Black Spot | |
| Mildew | |
| Rust | |
plants per m²:

2 - 3

flowering period:

repeat blooming

diameter:

4 cm

, 5 cm

natural height:

120 cm

natural width:

80 cm

plant:

erect, upright

resistance to diseases:

high

breeder:

W. Kordes' Söhne

location / use :

suitable for hedges

year of introduction:

1984

collection:
Heckenzauber®
note:

The details refer to our location, soil and climate conditions and may vary.
---
Eine meiner Lieblingsrosen nach ca. 25 Jahren
Eine meiner Lieblingsrosen nach ca. 25 Jahren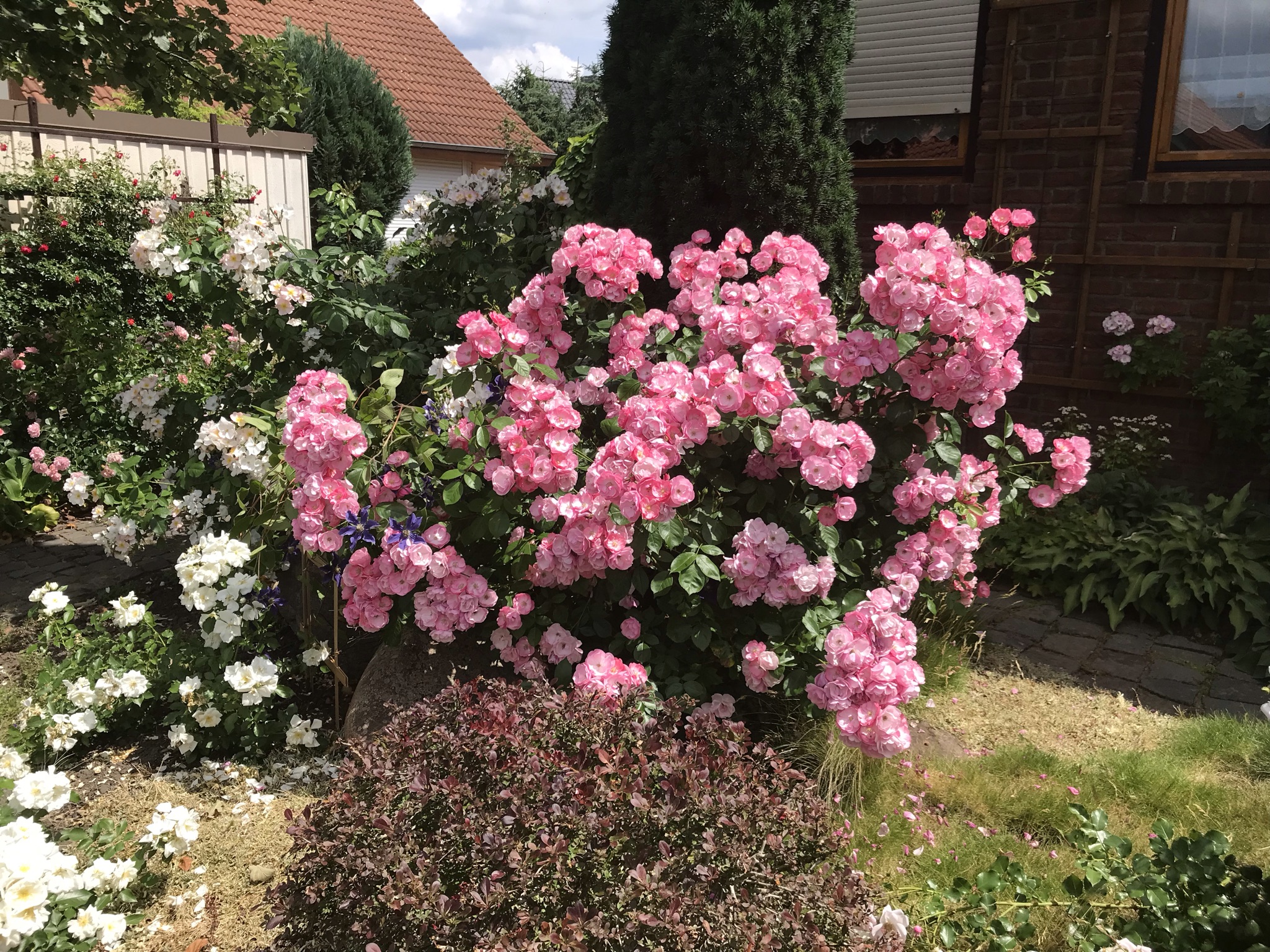 Reichblühende,gesunde Rose
Reichblühende,gesunde Rose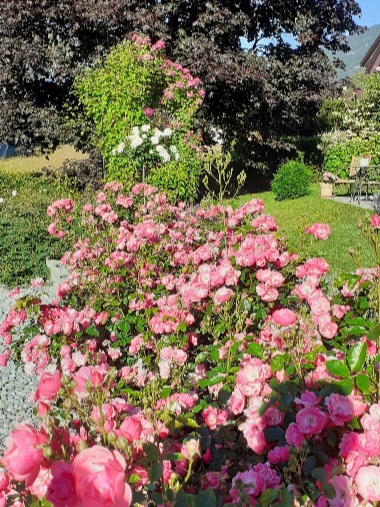 "Angela" macht aus einer Hecke eine Zauber(hafte)Hecke. Seit über dreißig Jahren steht meine "Angela" neben "Schneewittchen", "Lichtkönigin Lucia", "Westerland" und anderen in meinem Vorgarten direkt am Zaun in einer belebten Straße. Sie ist neben "Schneewittchen" die blühwilligste Rose, die durch die Fülle ihrer Blütendolden und ihren Wildrosenduft schon unzählige vorüber Gehende erfreut hat; sie müssen sich, da meine "Angela" ca. 150 cm hoch ist, nicht einmal bücken.
Angela hat mich total begeistert
Wunderschöne sehr farbintensive Rose ,jetzt noch in voller Blüte.Die Rose strahlt einen schon von weitem an .Habe sie erst vor 2 Monaten gesetzt und bin begeistert.Gesundes kräftiges Laub,knospen ohne Ende und das in der kurzen Zeit.Vielen Dank an Kordes ,tolle Rose.
Magnifique rosier paysage
Rosier florifère fleurissant jusquaux gelées. Ne demande aucun entretien. Installé dans une haie, il a pris ses aises et a 1m50 denvergure.
Ich habe viele Kordes-Rosen, weil sie sehr robust sind und fast immer pflegeleicht. Diese hier ist eine leichte Rose, sie steht neben Gräsern und Lavendel und besticht durch ihre hübschen kleinen Blüten.
Eine absolute Lieblingssorte: Wunderschöne verspielte Blüten bis weit in den Herbst, sehr robust und gesund, glänzende Bätter, die sogar im Winter grün sind. Eine tolle Rose, die nicht nur die Menschen erfreut, sondern auch zahlreiche Insekten, die ihre Blüten aufsuchen.
Unglaublich schöne und blühwillige Rose, die über Monate ein Blickfang im Garten ist. Und das schon seit Jahren.
Angela erfreut die Nachbarschaft
Ich habe jetzt im dritten Jahr unsere Vorgartenfront (etwa 8m) mit Angela als Hecke gepflanzt. In diesem Jahr war die erste Blüte im Frühjahr überbordend schön in ihrer Fülle, die Pflanzen wachsen kräftig und problemlos. Die zweite Blüte setzt sofort nach, sodass die Fülle zwar nicht mehr so überbordend ist, aber bis zum Frost setzen die wunderschönen kräftigen Blütenbüschel einen hübschen Akzent und erfreuen die gesamte Nachbarschaft. Ebenfalls überstehen die Blüten das Aachener Regenwetter, es war eine gute Wahl!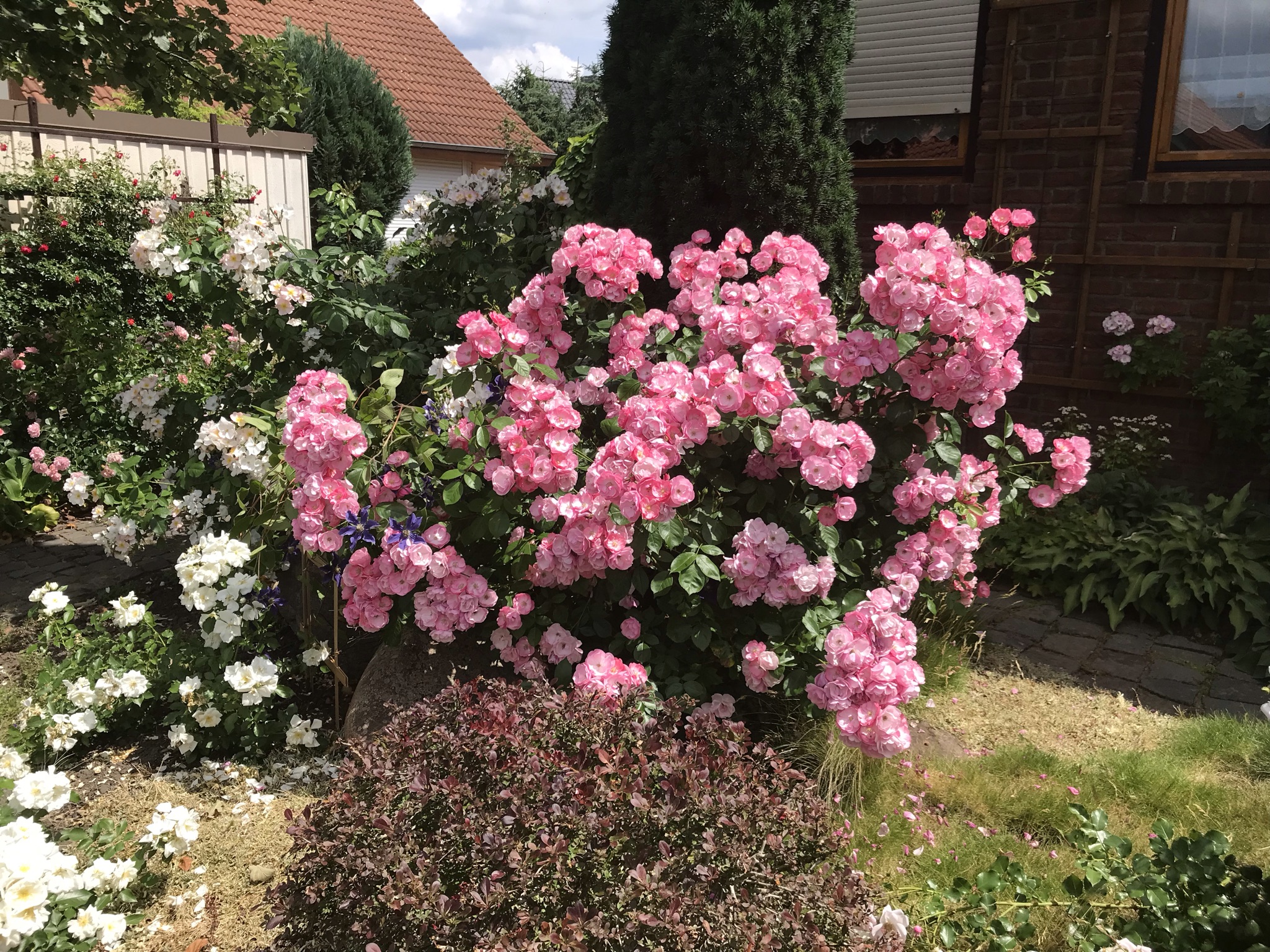 Eine meiner Lieblingsrosen nach ca. 25 Jahren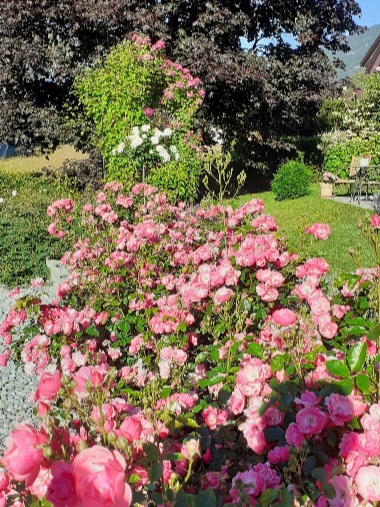 Reichblühende,gesunde Rose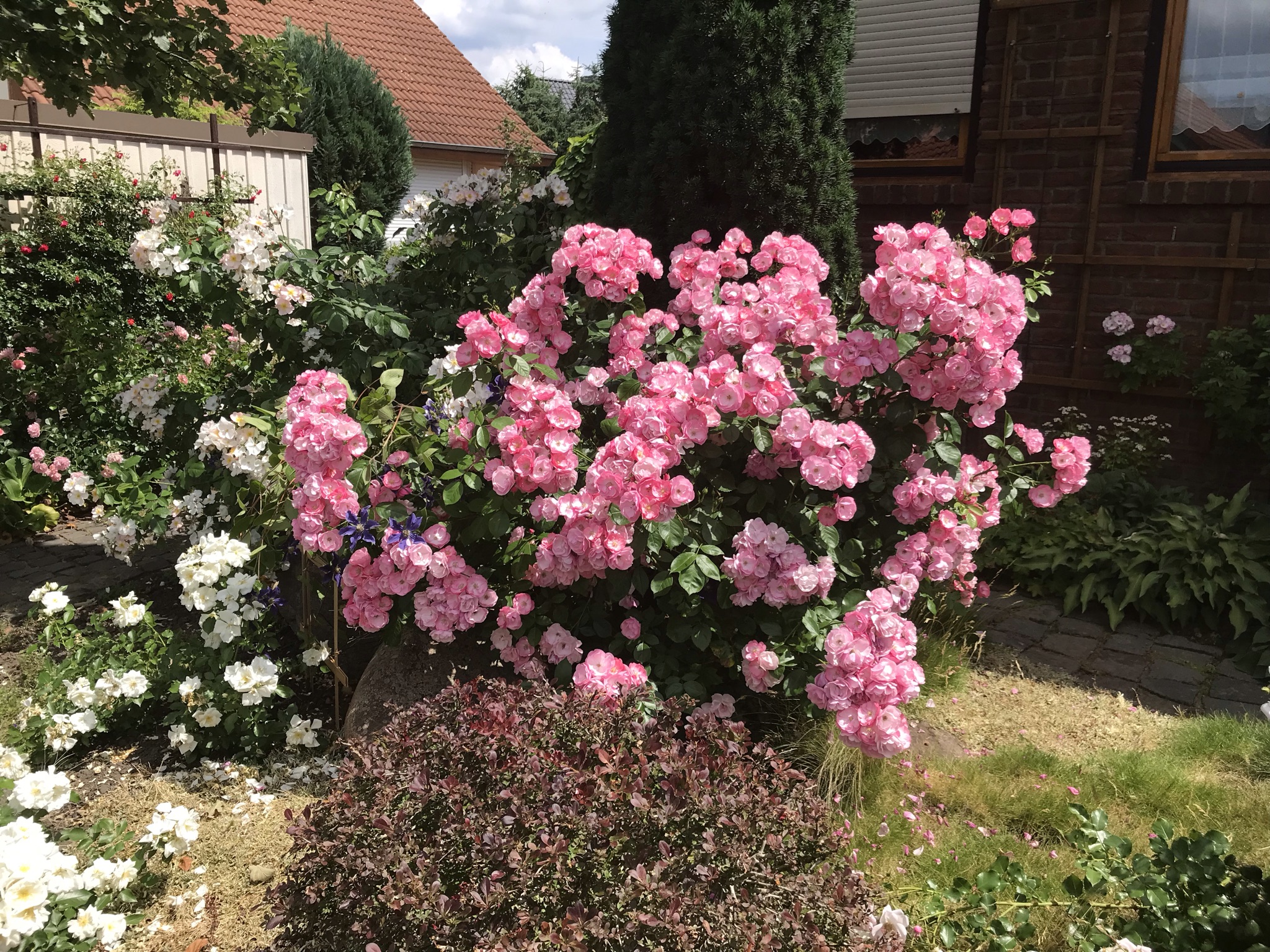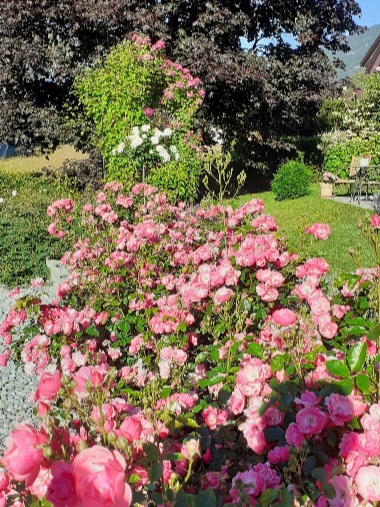 ---

shrub rose
- Angela®
Bare-rooted rose, A-quality
delivery time:

from

09.10.2023
delivery period:

October

-

November
shrub rose
- Angela®
2-l-Plant-o-fix Pot with growth guarantee
delivery time:

from

02.10.2023
delivery period:

October

-

November