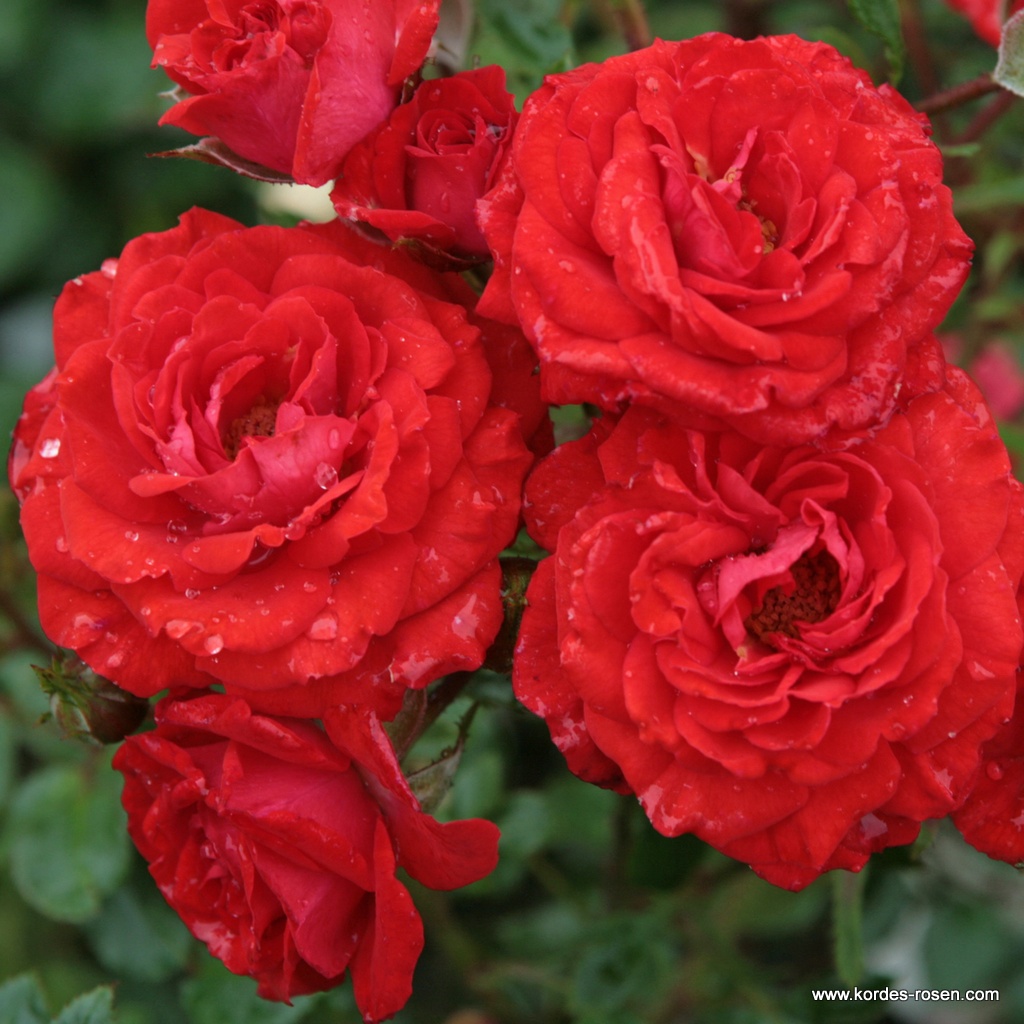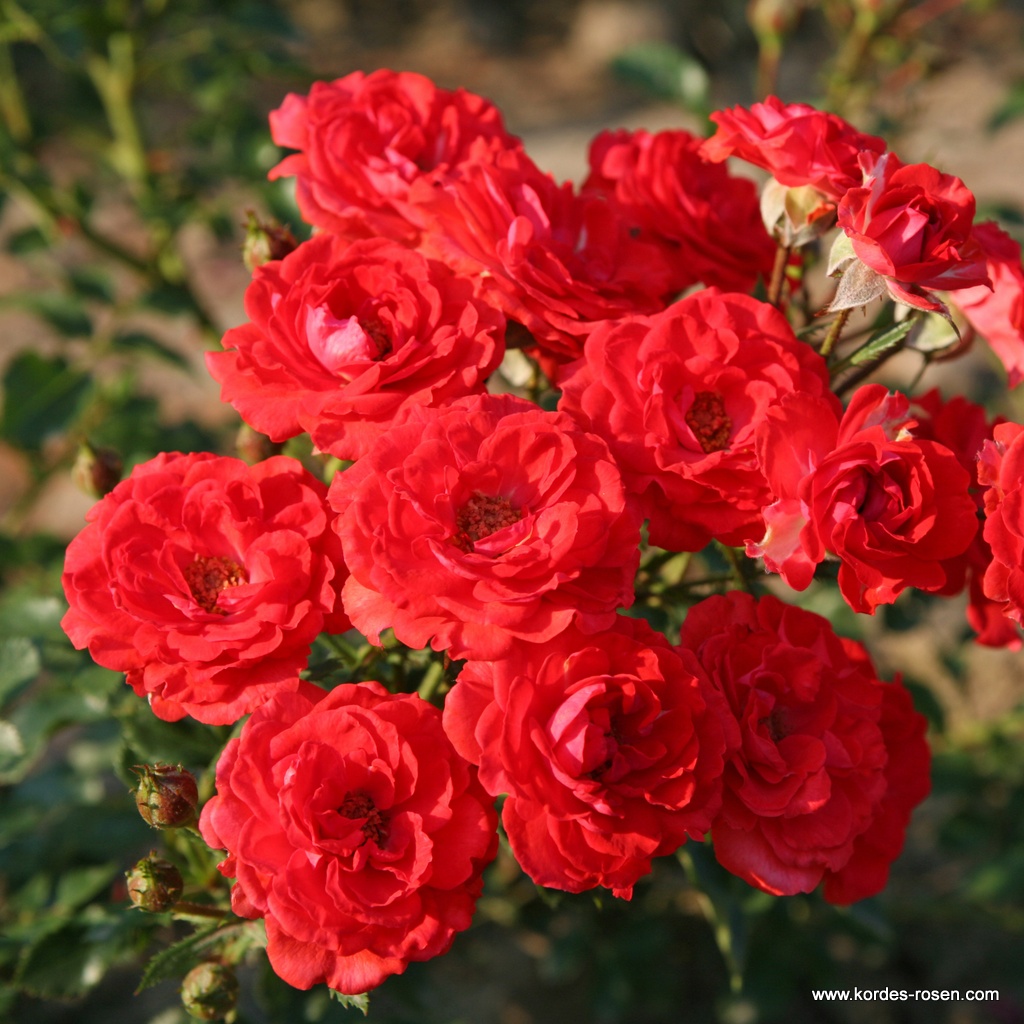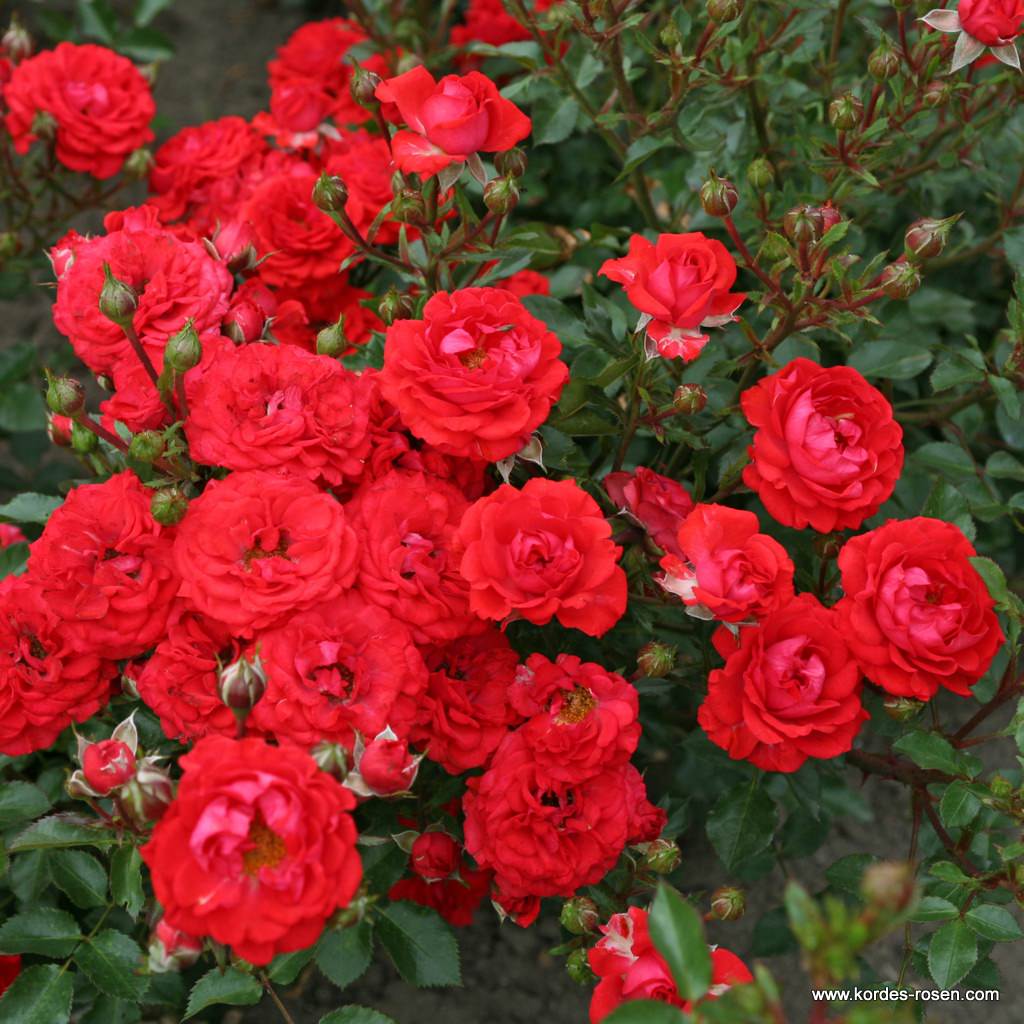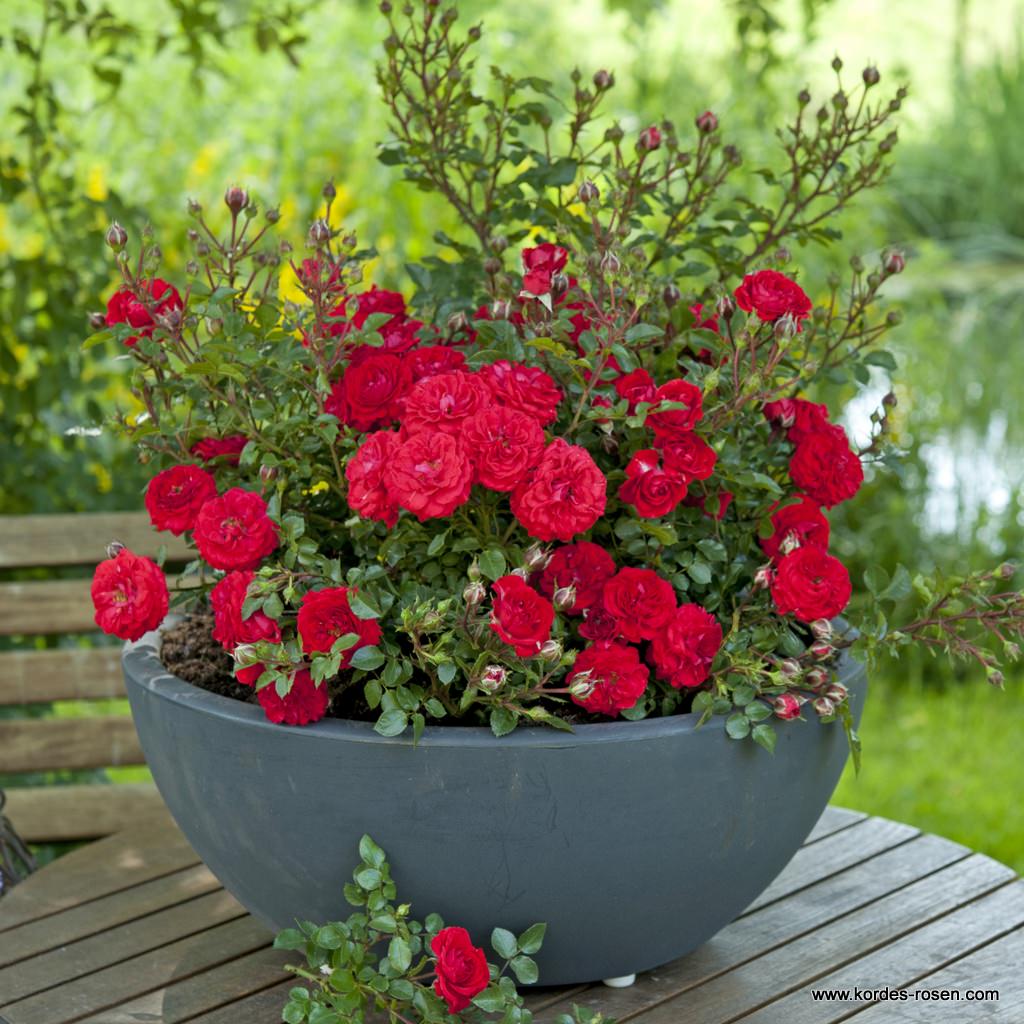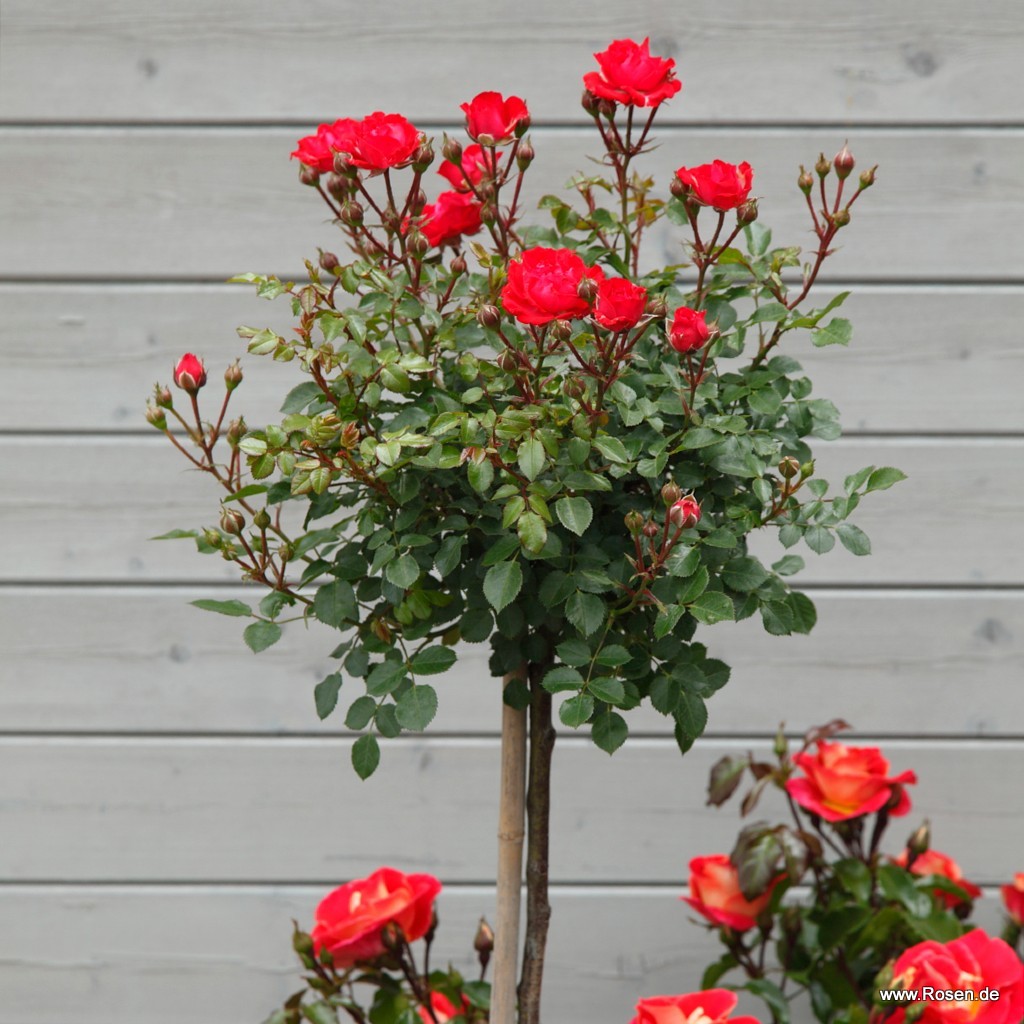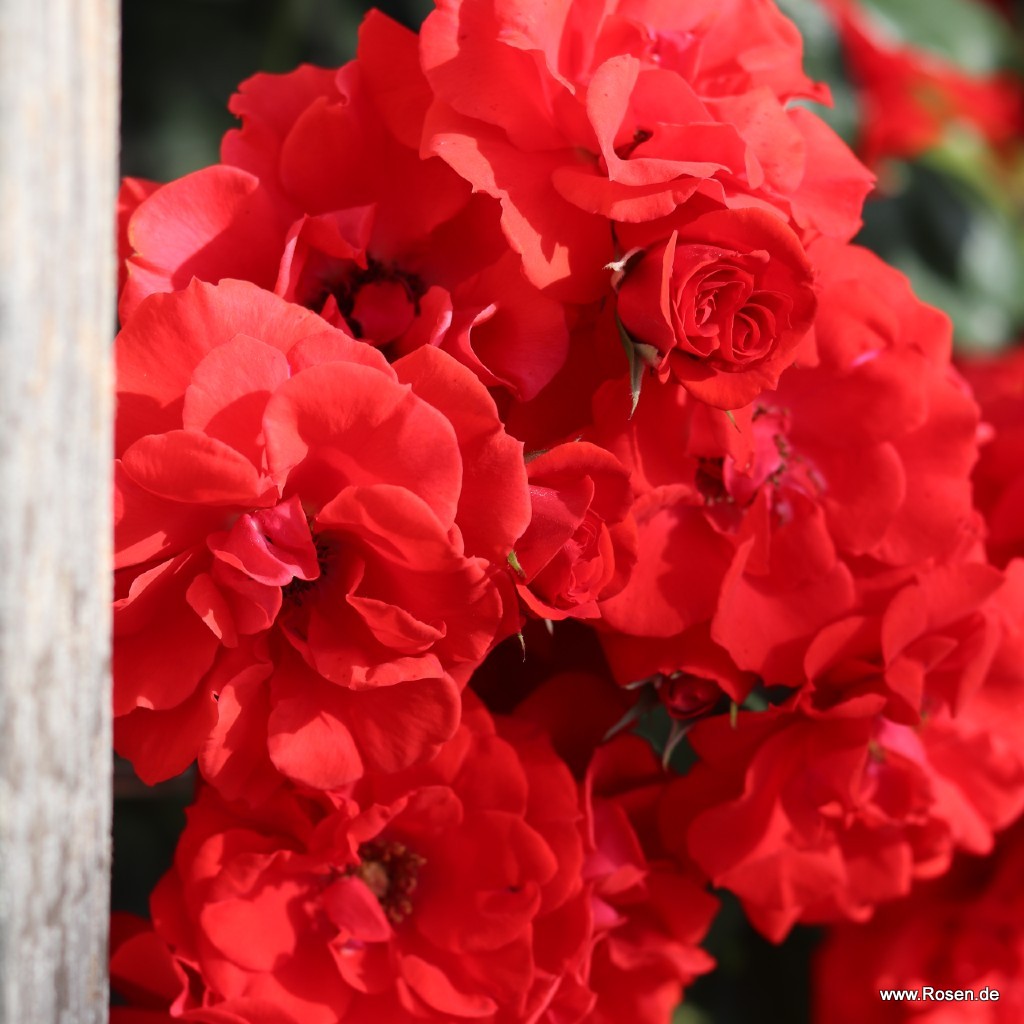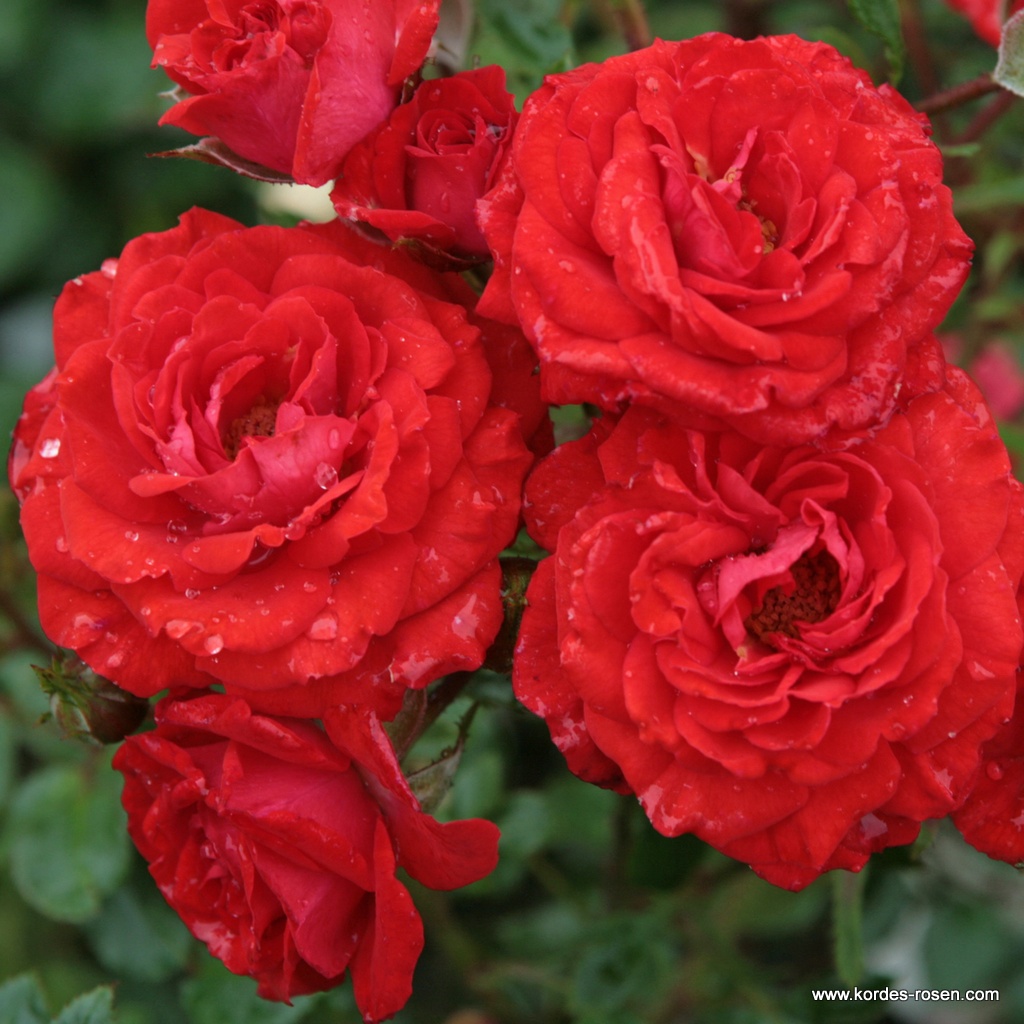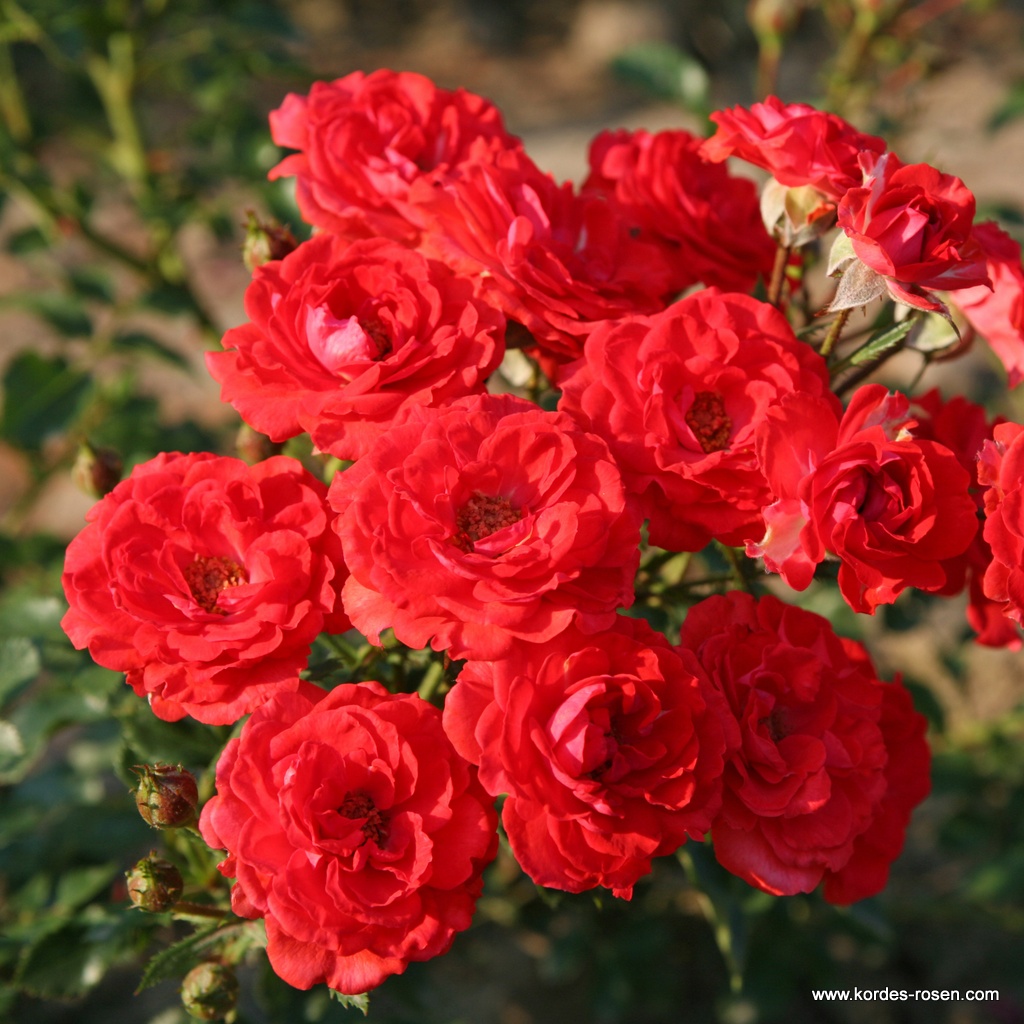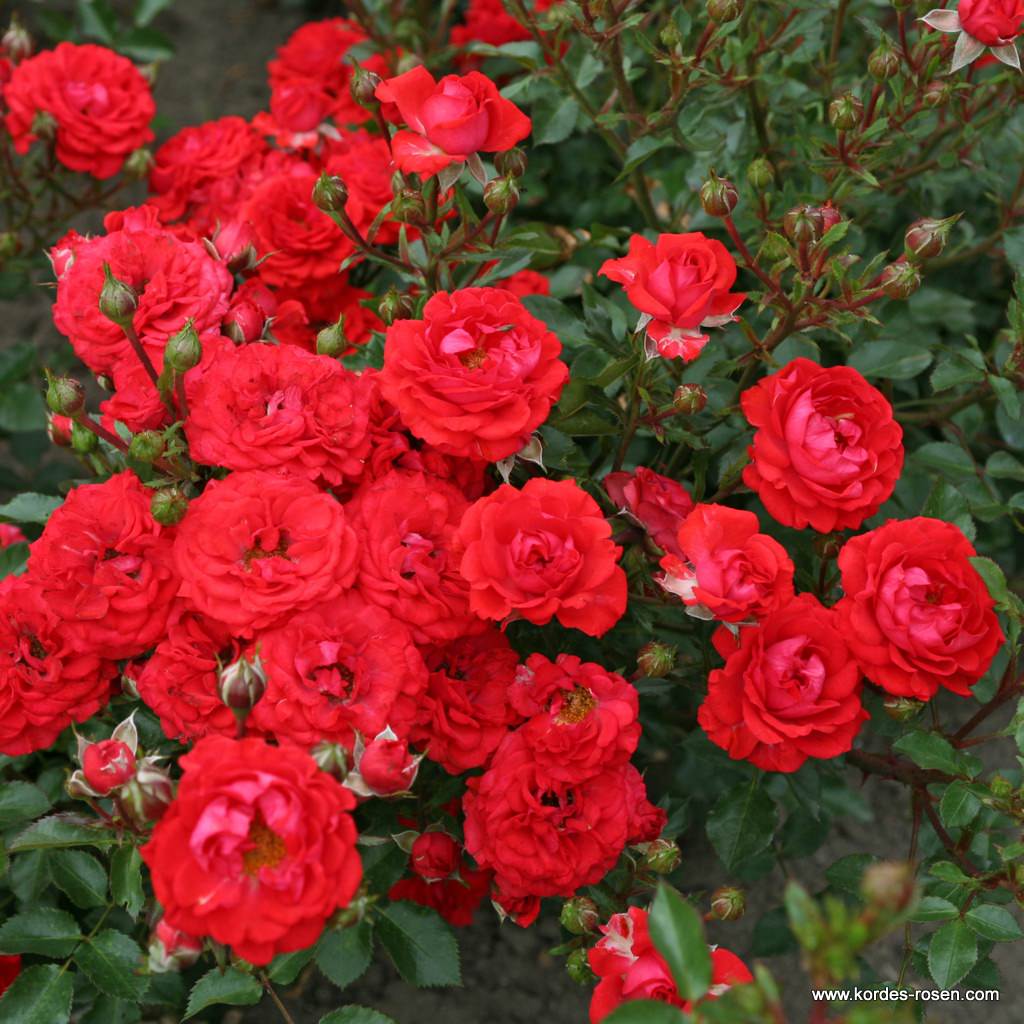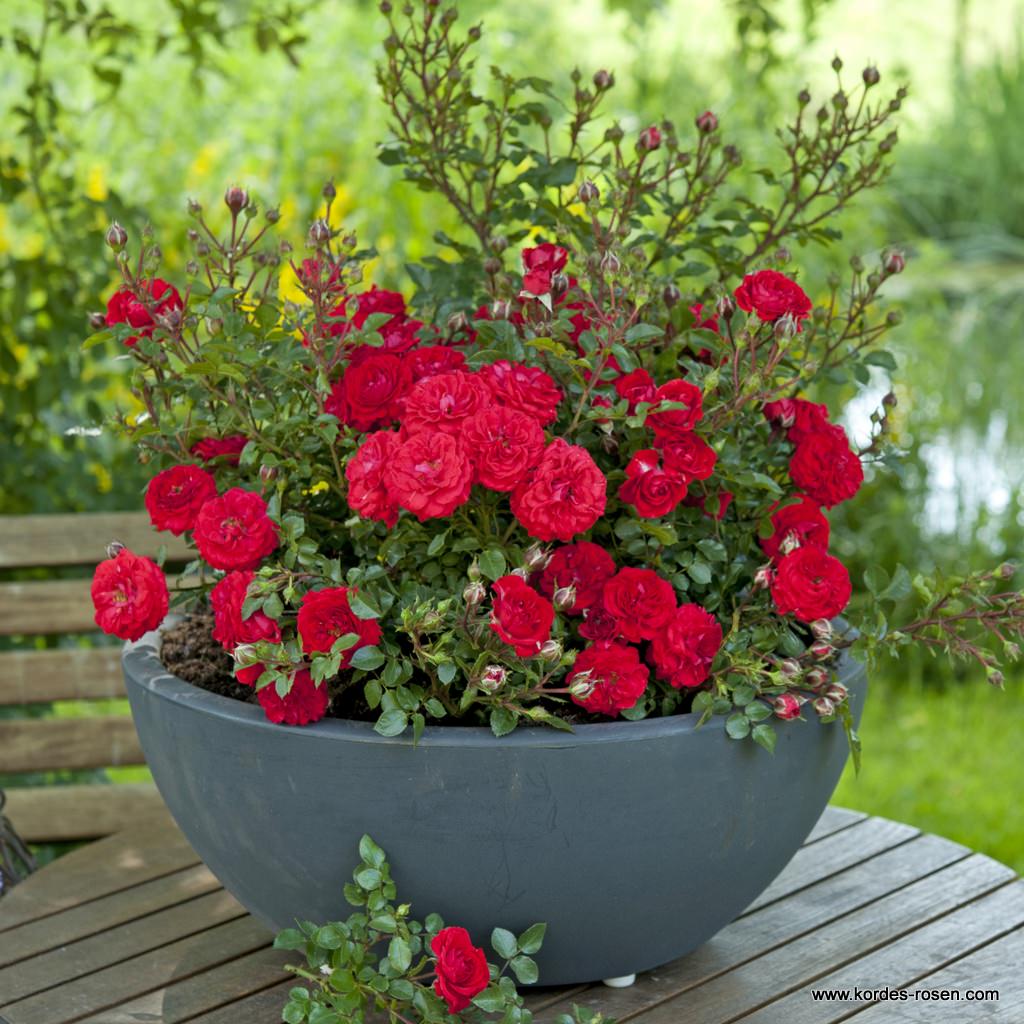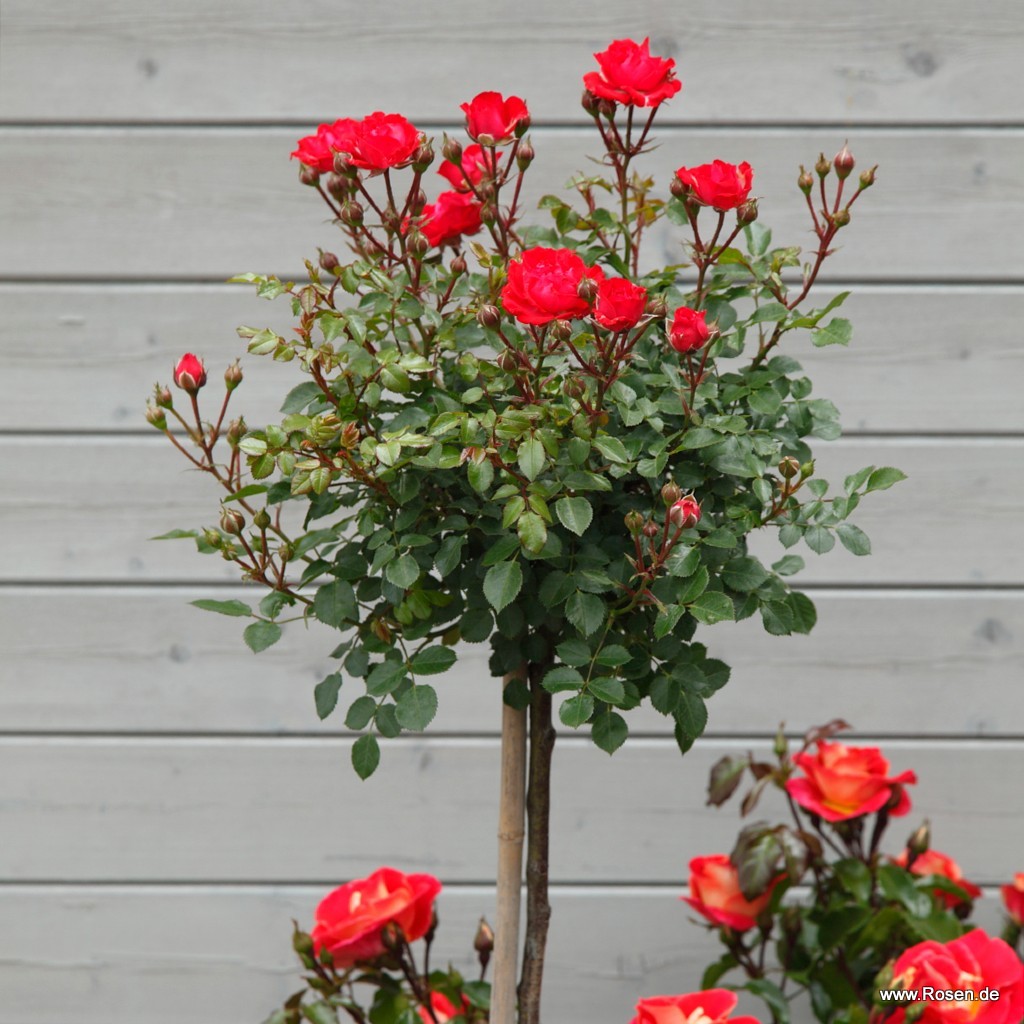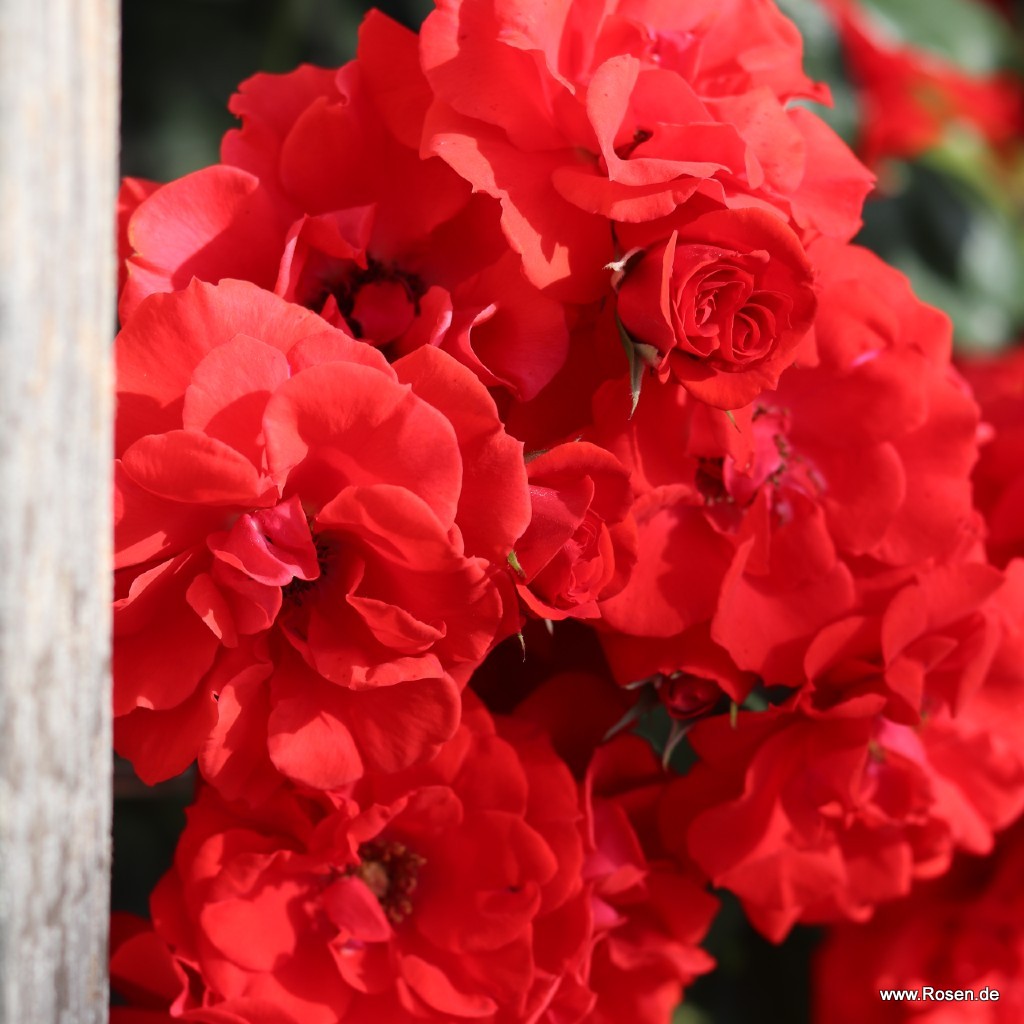 miniature rose
Zwergenfee '09®

erect, upright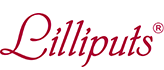 This very disease resistant introduction will enlarge the young, but very popular collection of LILLIPUTS by another interesting variety. The very intense coloured flowers come in clusters in shining red-orange - an eye-catcher for every garden. Ideal in tubs on terrace and balcony.
Characteristics
| | |
| --- | --- |
| Fragrance | |
| Petal Count | |
| Winter-hardiness | |
| Black Spot | |
| Mildew | |
| Rust | |
plants per m²:

5 - 6

flowering period:

repeat blooming

award:

Award Winner - prizes in international rose competitions

diameter:

4 cm

, 5 cm

natural height:

40 cm

natural width:

30 cm

plant:

erect, upright

resistance to diseases:

excellent

breeder:

W. Kordes' Söhne

location / use :

suitable for graveyards

, suitable for pots

year of introduction:

2009

collection:
Lilliputs®
note:

The details refer to our location, soil and climate conditions and may vary.
---
Zwergenfee im Winter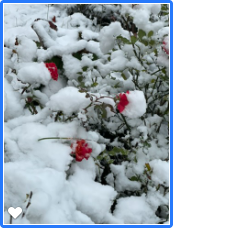 Zwergenfee im Juni 2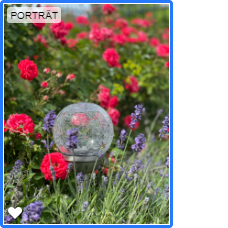 Zwergenfee im Juni 1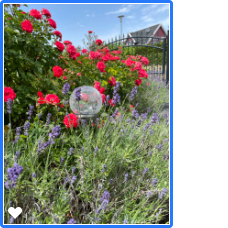 Ein echter Blickfang in jedem Garten!
Ich habe viele "Zwergenfeen" vor 7 Jahren im Vorgarten, als Abgrenzung zum Pflaster gepflanzt, Jedes Jahr überzeugen sie mit Ihrer Blühfreude und der Farbenpracht. Viele Passanten haben mich schon auf dies Rose angesprochen ... eine klare Kaufempfehlung! Sie sind sehr pflegeleicht und dankbar. Ich freue mich bereits auf die nächste Rosensaison. Danke an das Kordes-Team für dies tolle Rose.
Ich habe die Rose letztes Jahr gepflanzt und ich war begeistert. Sie blüht sehr ergiebig und ist absolut robust. Sie scheint gar nicht zu verblühen. Die offenen, gefüllten Blüten bleiben wunderschön wie Trockenblumen stehen. Toller Farbtupfer im Garten. Ich werde noch mehr davon in meinen Garten setzen. Vielen Dank für diese Freude.
So schön wie in diesem Jahr haben diese Rosen, die ich schon seit 3 Jahren habe, noch nie geblüht. Sie sind extrem robust und blühen in Dolden feuerrot. Ich werde nun auch weitere kaufen um die Kästen komplett mit diesen Rosen zu füllen. Klare Kaufempfehlung!!
Habe mehrere von diese Zwergefee in einem kleinen Rosenbeet stehen und bin super zufrieden. Sie ist super pfelgeleicht, unkompliziert (für mich als Anfänger), richtig blühwillig und einfach schön anzusehen. Diese kleine Zwergenfee ist echt eine riesen Empfehlung. Vielen Dank an das nette Kordesteam. Gruß Mirko Langenscheidt
Sie hat eine tolle Leuchtkraft, ist sehr gesund und verblüht sehr sauber. Da sie nicht so groß ist, eignet sie sich sehr gut für die 2. Reihe. Christine B.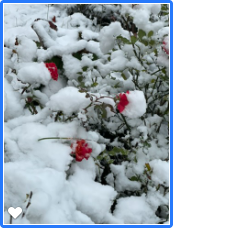 Zwergenfee im Winter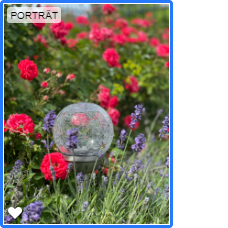 Zwergenfee im Juni 2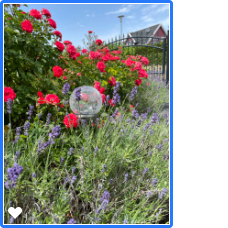 Zwergenfee im Juni 1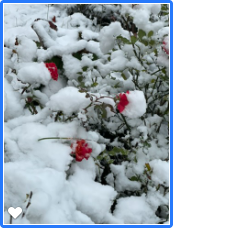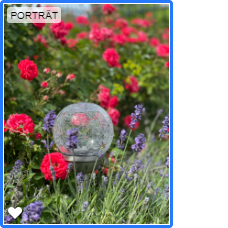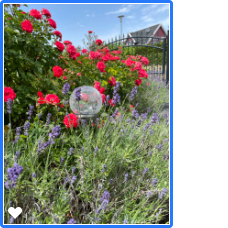 ---

miniature rose
- Zwergenfee '09®
Bare-rooted rose, A-quality
delivery time:
within 8 business days
delivery period:

December

-

January
miniature rose
- Zwergenfee '09®
2-l-Plant-o-fix Pot with growth guarantee
delivery time:
within 8 business days
delivery period:

December

-

January