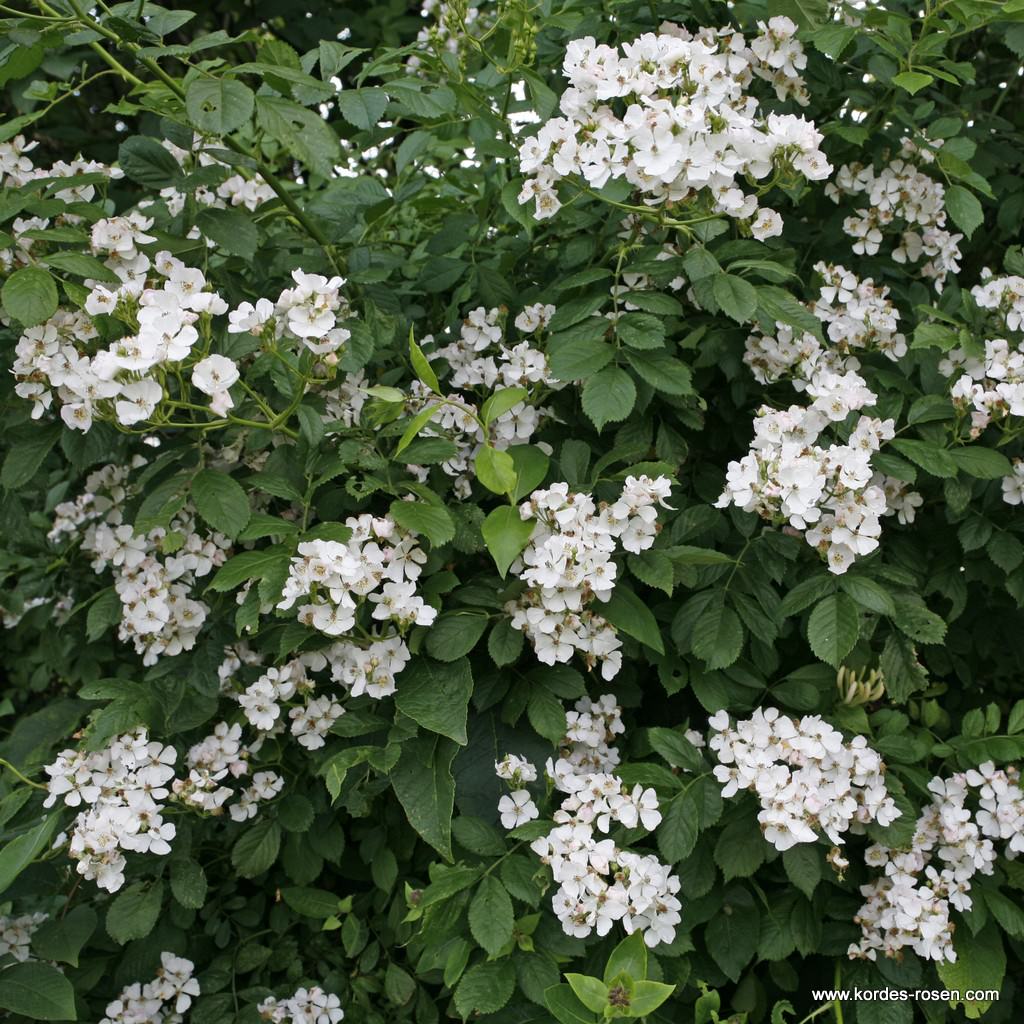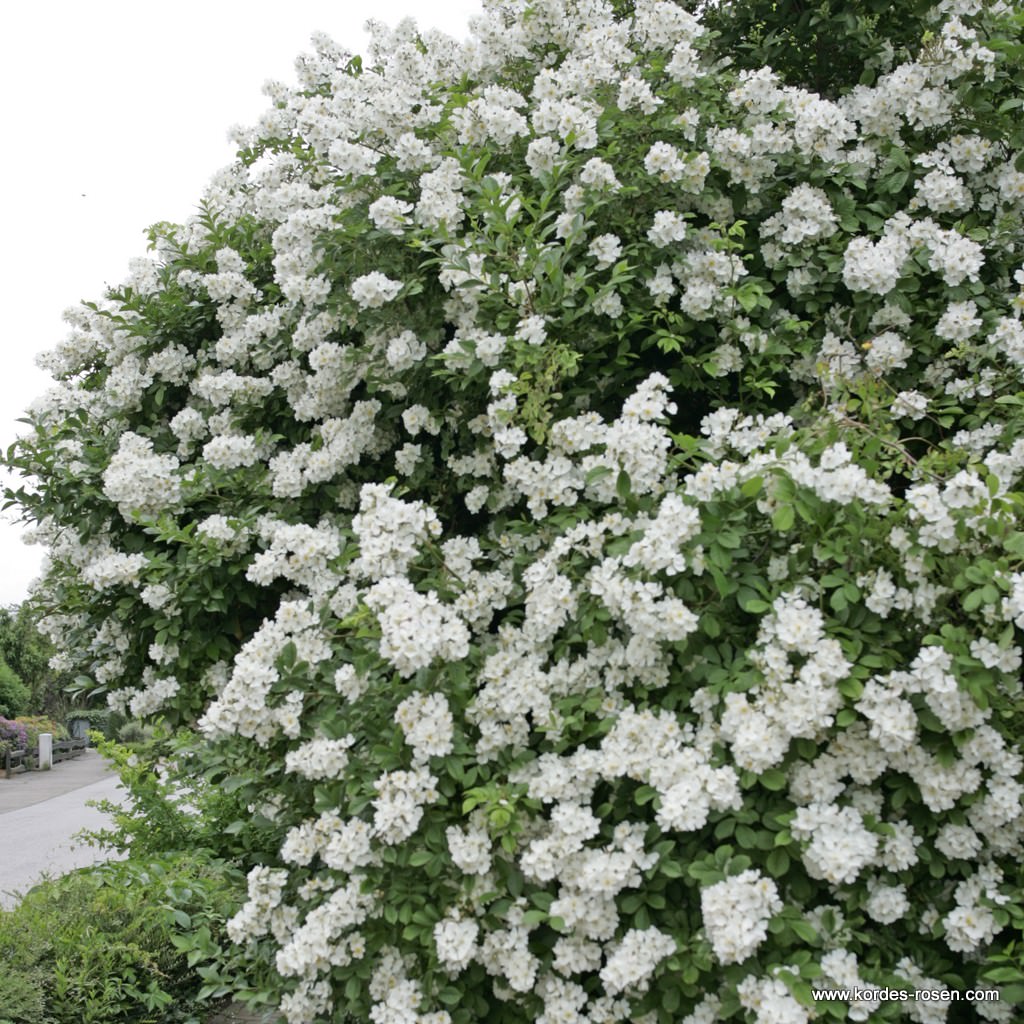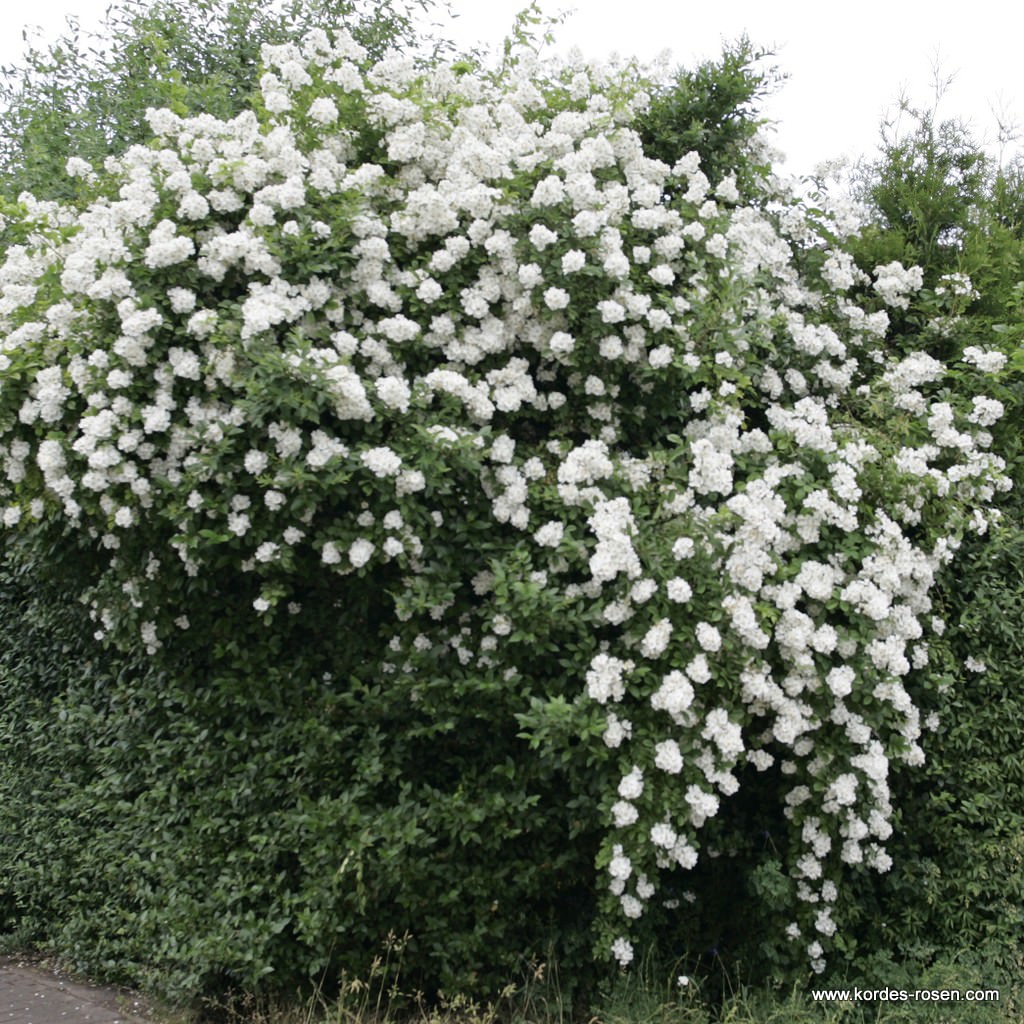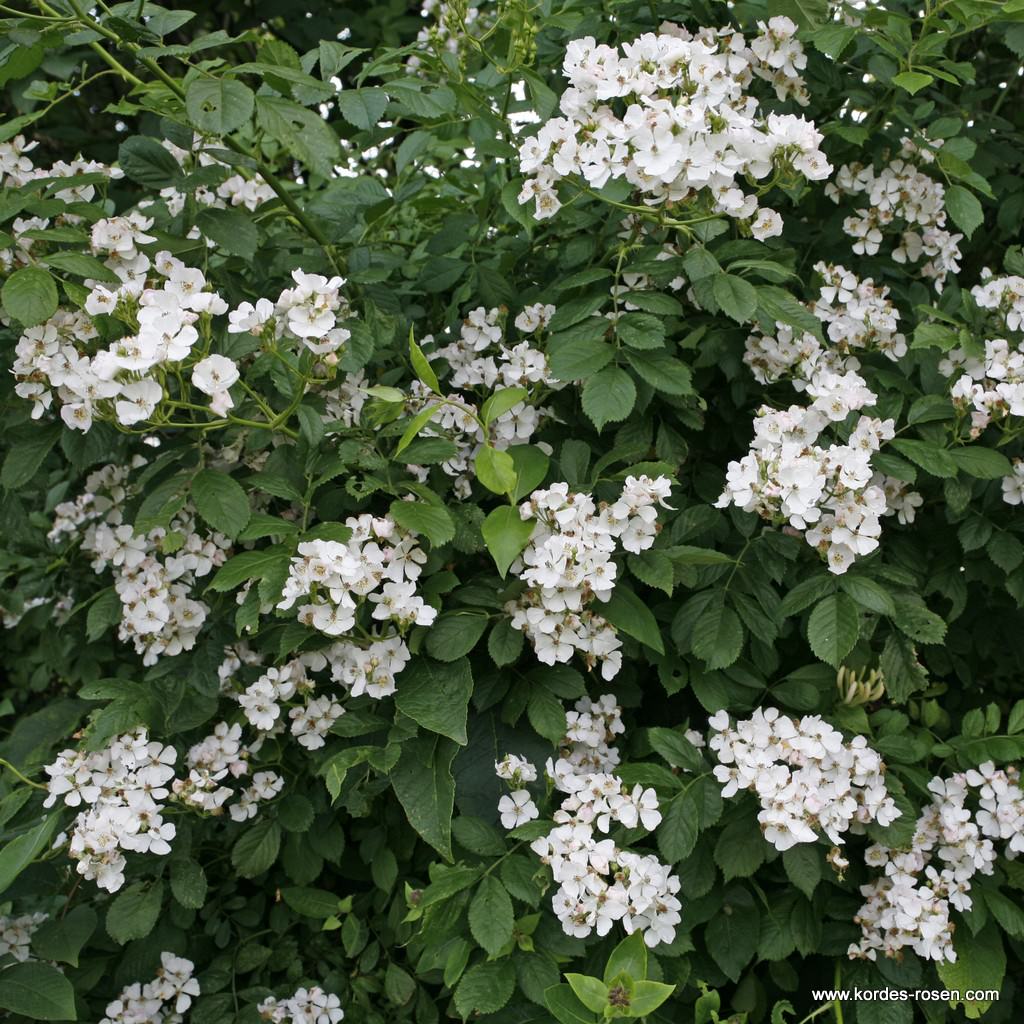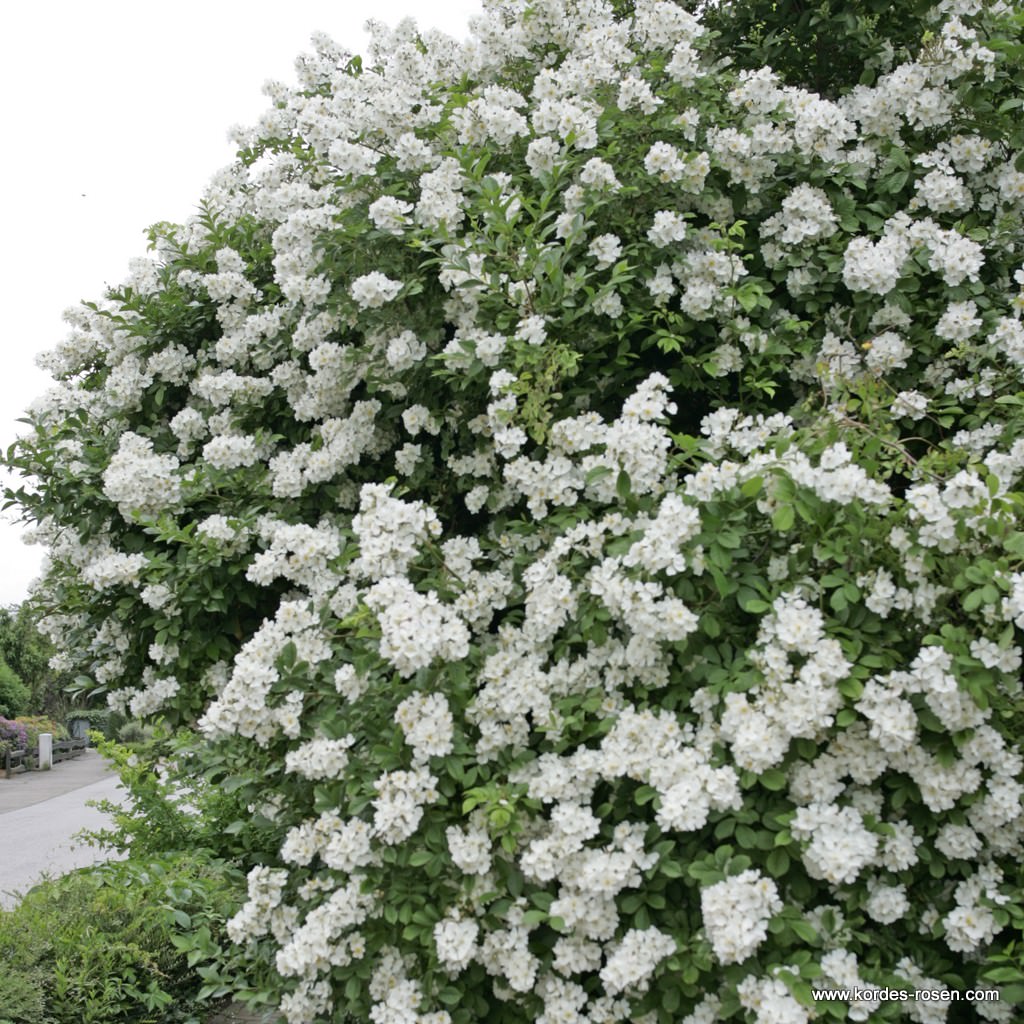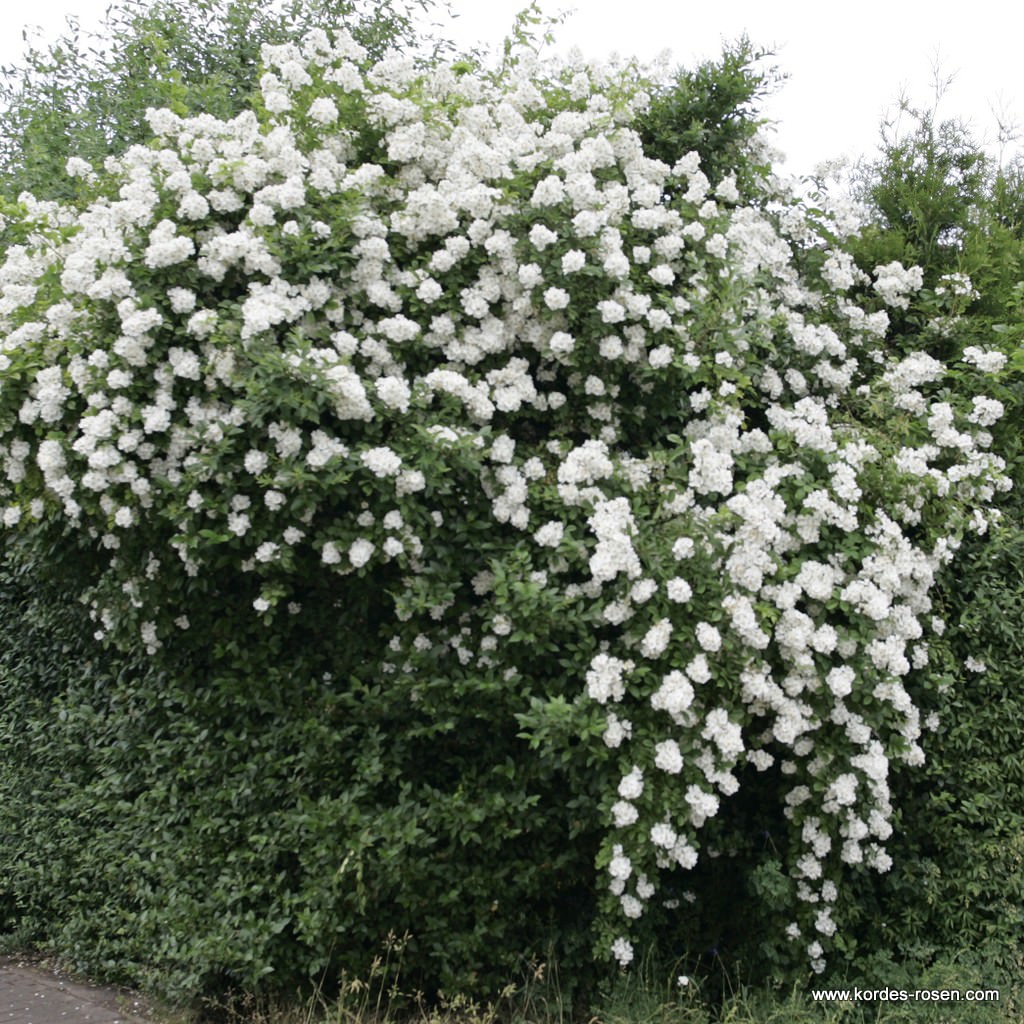 specie
Rosa Multiflora, Büschel-Rose
once flowering, from 2nd year on

arching
'Multiflora' means 'many flowers. And the many flowers exhale a honey scent and appear in large ombels. In autumn this rose produces many small, rounded, red fruits, non-recurrent bloom.
Characteristics
| | |
| --- | --- |
| Fragrance | |
| Petal Count | |
| Winter-hardiness | |
| Black Spot | |
| Mildew | |
plants per m²:

1

flowering period:

once flowering, from 2nd year on

diameter:

3 cm

natural height:

200 cm

natural width:

200 cm

parfume:

fruity

plant:

canes arch over and down

resistance to diseases:

excellent

location / use :

develop rose hips

, honeybee pasture

note:

The details refer to our location, soil and climate conditions and may vary.
---
..hab ich als schmale Kletterpflanze gezogen und macht blickdicht
..hab ich als schmale Kletterpflanze gezogen und macht blickdicht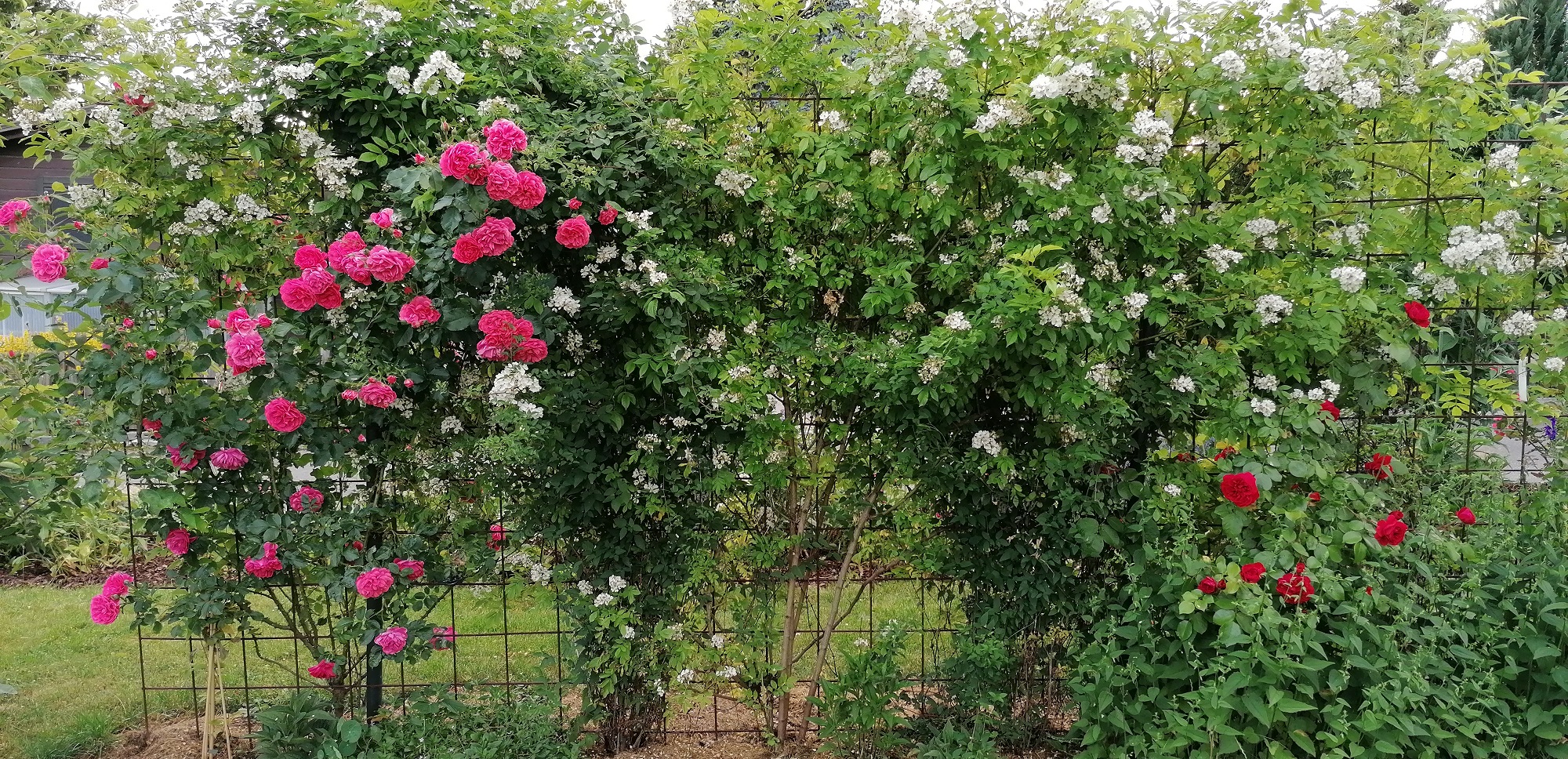 Nicht nur die Bienen lieben sie
Nicht nur die Bienen lieben sie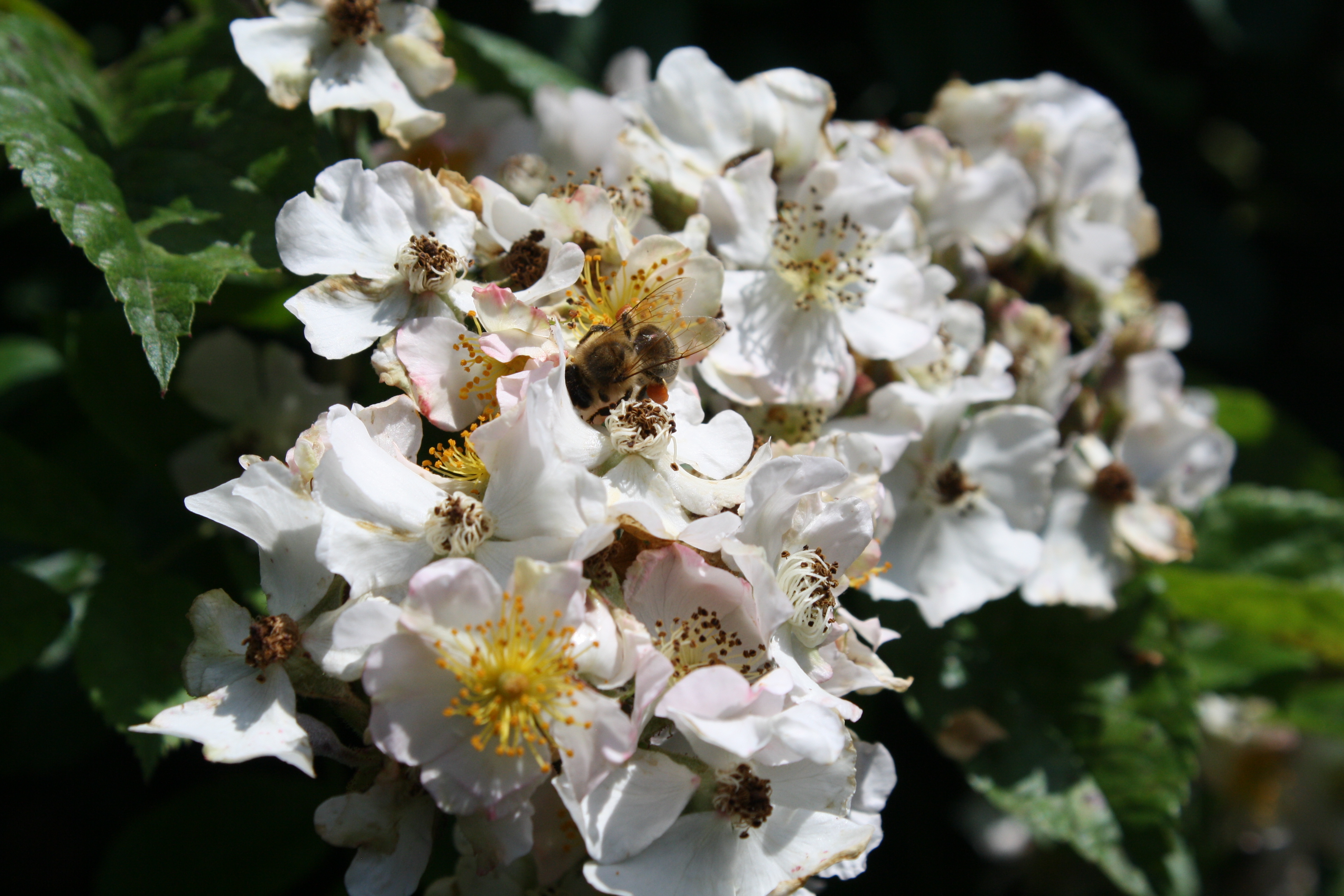 nur mit SEHR VIEL Platz zu empfehlen
Mir geht es wie den Vorrednern: Die Rose wächst wie Unkraut. Ich hatte Zweige auf dem Kompost, sie haben dort Wurzeln geschlagen... Sie blüht wie verrückt, schön anzusehen und toll für Insekten. Im letzten Herbst habe ich sie aber bis auf 40 cm gekürzt, weil alle Hagebutten und Zweige Mehltau hatten. Dabei hatte ich mich auf die Zweige in der Vase sehr gefreut. In diesem Jahr ist sie schon zwischen 3 und 4 m gewachsen. Man braucht wirklich VIEL Platz für diese Rose.
Hübsche Rosel, vermehrt sich wie Unkraut!
Die Multiflora hatte ich als Heckenrose gepflanzt: blüht im Frühjahr in wundervoller Pracht, aber, jetzt kommt ein großes Aber: sie wächst wie Unkraut und plättet alles! Muss man wissen! Mir verdrängt sie sogar den Zaun, also habe ich versucht, sie zu begrenzen. Sehr schwer und eigentlich erfolglos. Denn wenn nur ein Trieb im Boden steckt, wächst dieser sofort an! Ist also eine Rose, die gut als Heckenplanze in einer Ecke gedeien kann. Muss aber begrenzt werden. Denn sonst wächst nichts anderes mehr! Ich würde sie nicht noch einmal pflanzen (und ich habe einen Vogel-, Tierschutzgarten, also gerne auch wilde Pflanzen im Garten).
Diese Rose ist ein absoluter Bienen- und Hummel-Magnet! Besonders in den Morgenstunden gehts wild her am Rosenstock. Sie treibt im Frühling sehr früh aus und schmückt den Garten mit ihrem hellgrünem Laub. Während der Blüte ist sie ein fantastischer Blickfang und im Herbst schmückt sie sich mit hübschen kleinen Hagebutten. Wer Platz hat (die Rose wird riesig) und naturnahe Gärten mag, der wird mit dieser Rose richtig glücklich werden.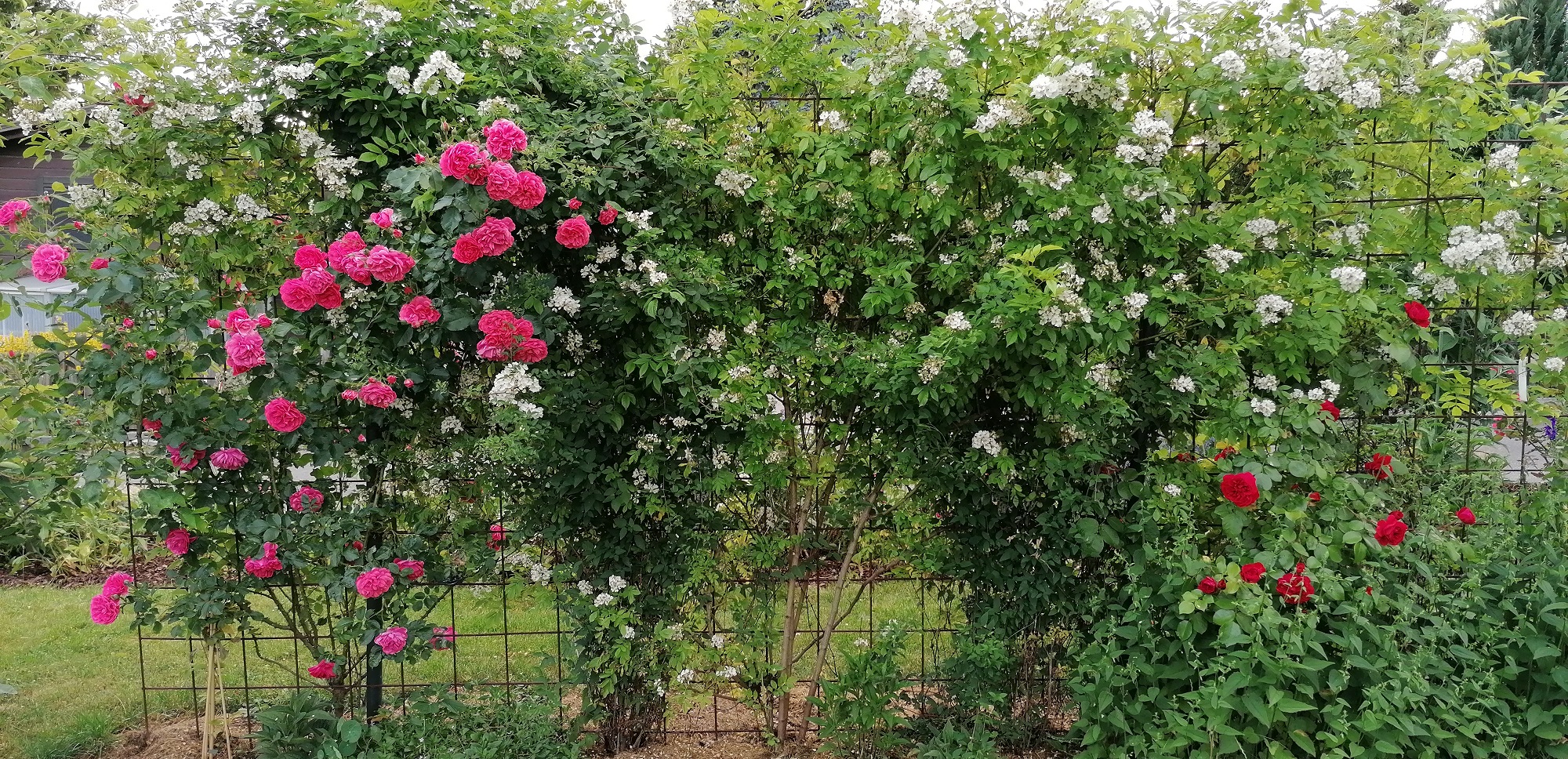 ..hab ich als schmale Kletterpflanze gezogen und macht blickdicht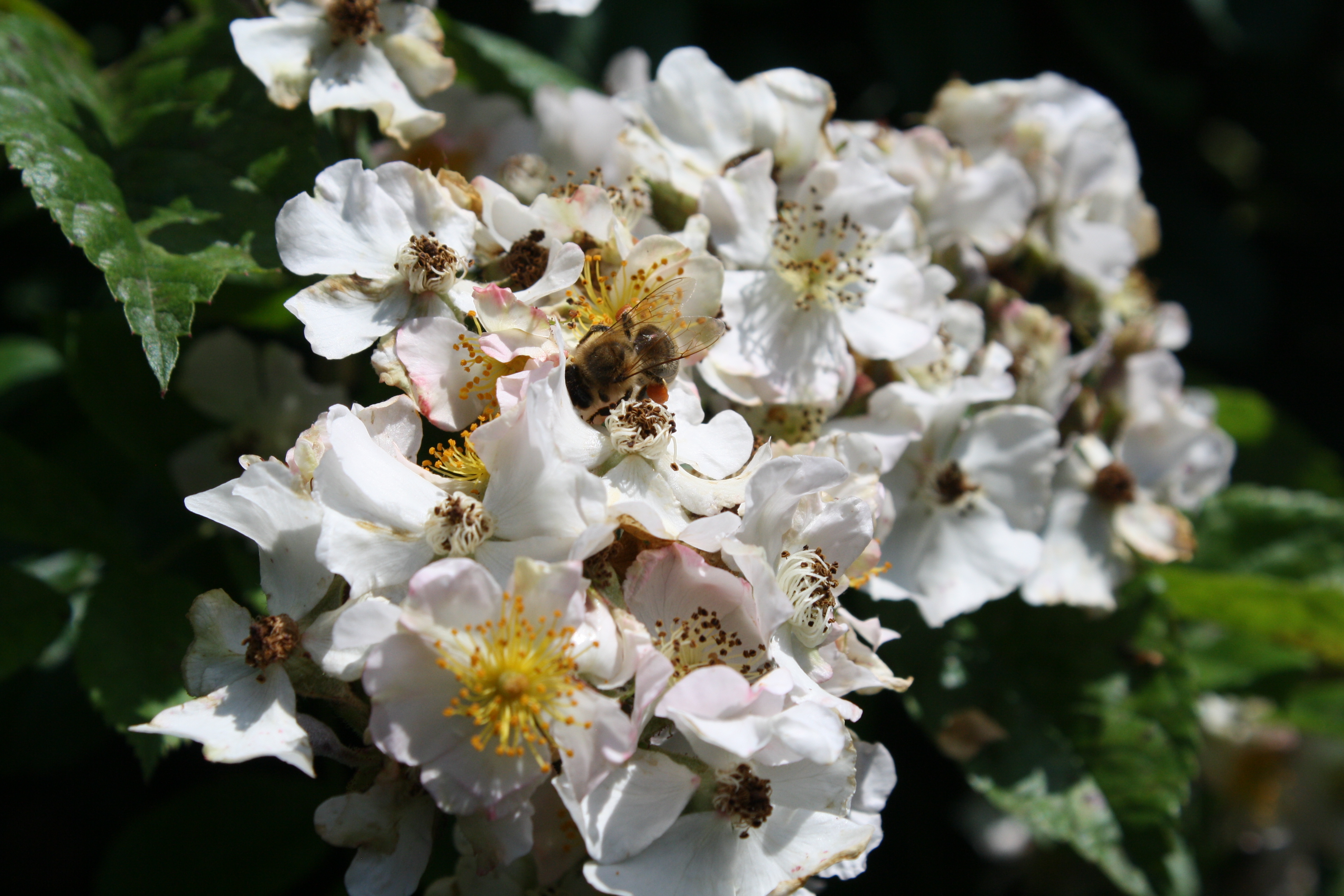 Nicht nur die Bienen lieben sie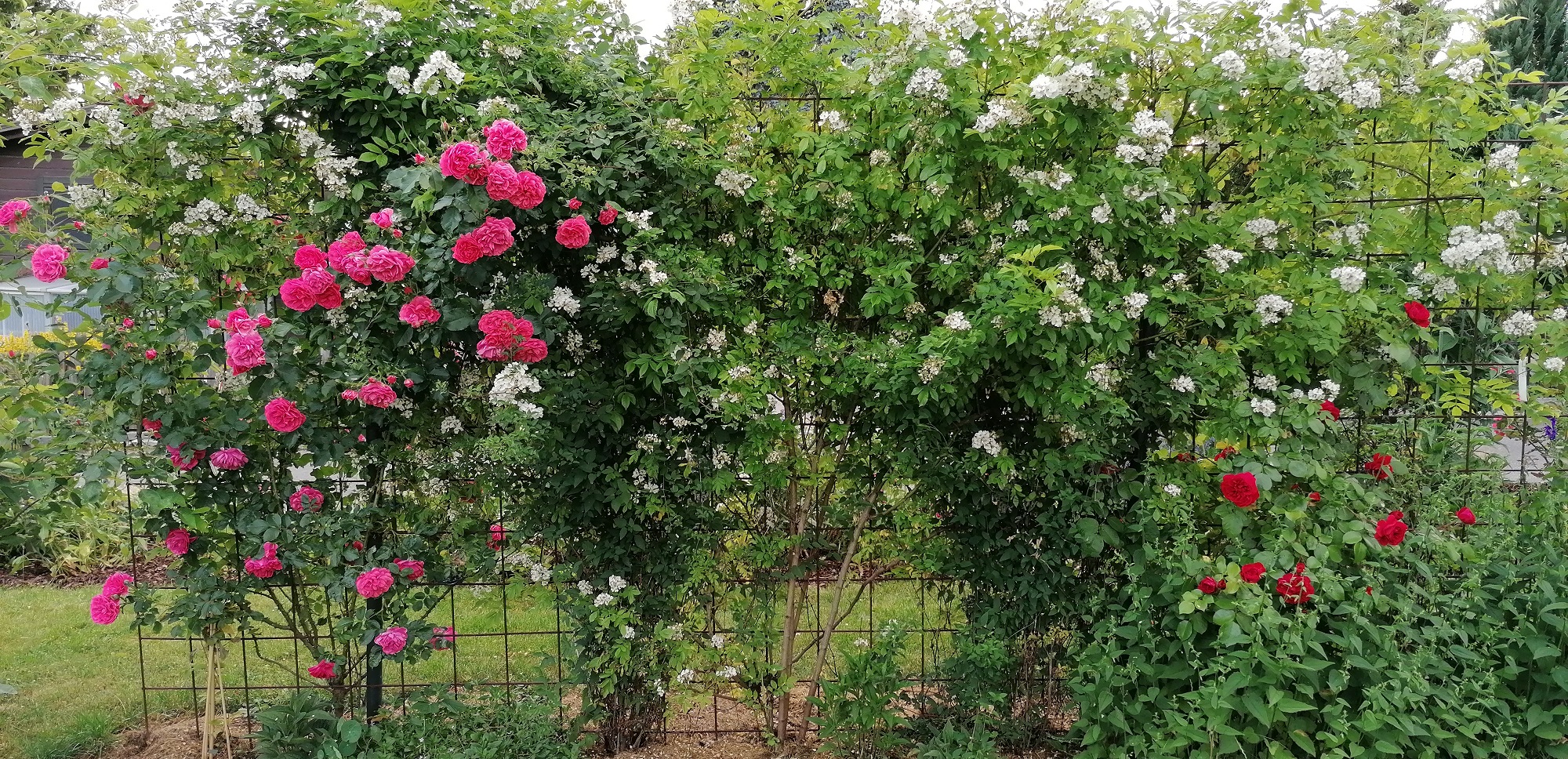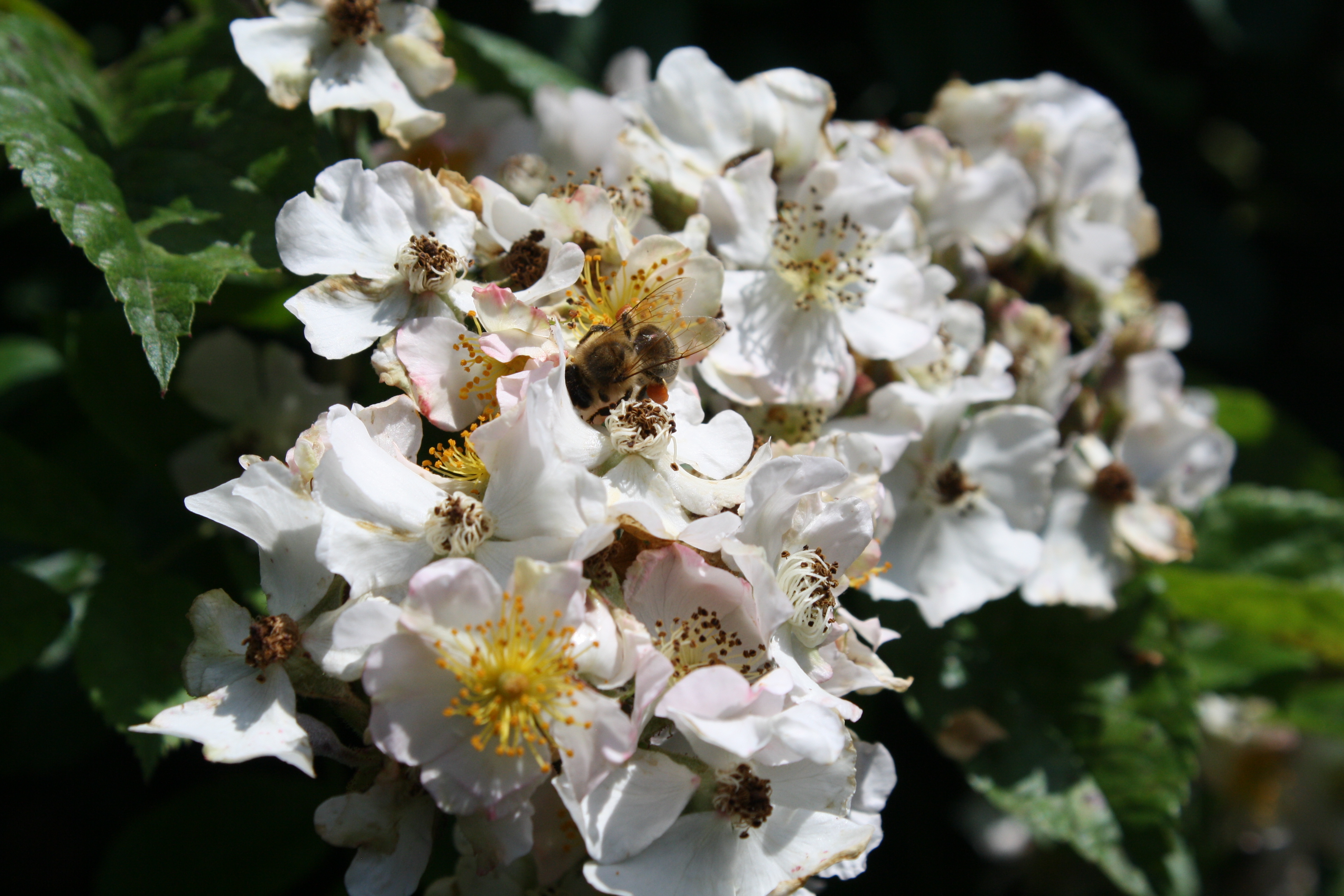 ---

specie
- Rosa Multiflora, Büschel-Rose
Bare-rooted rose, A-quality
delivery time:

from

04.12.2023
delivery period:

December

-

January