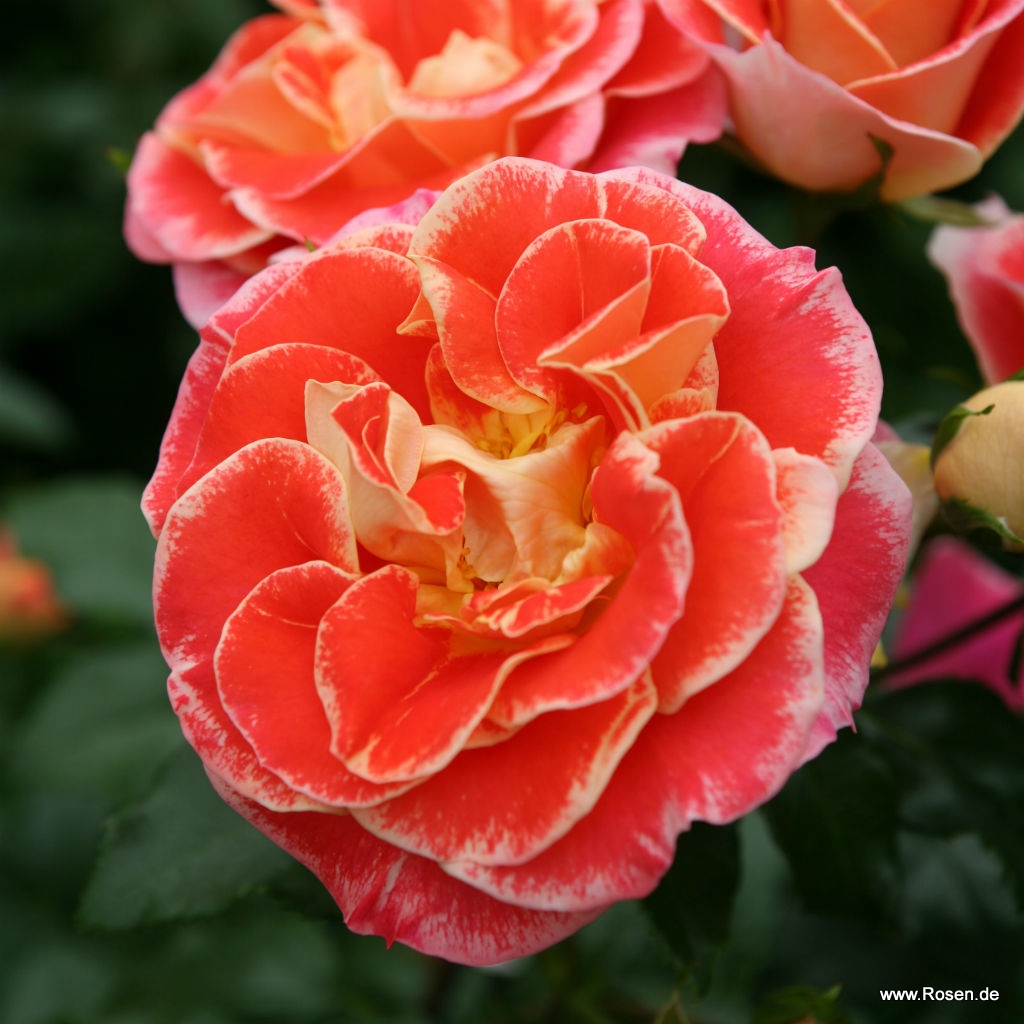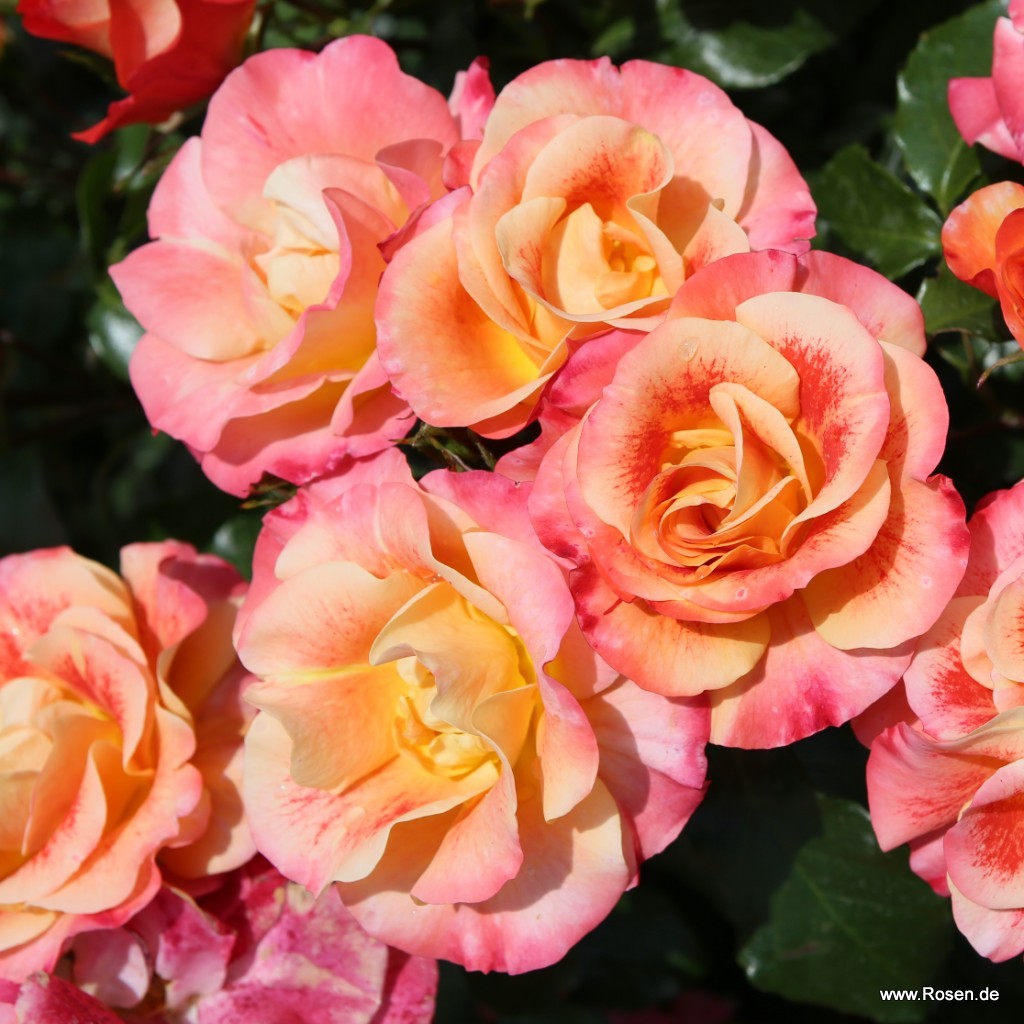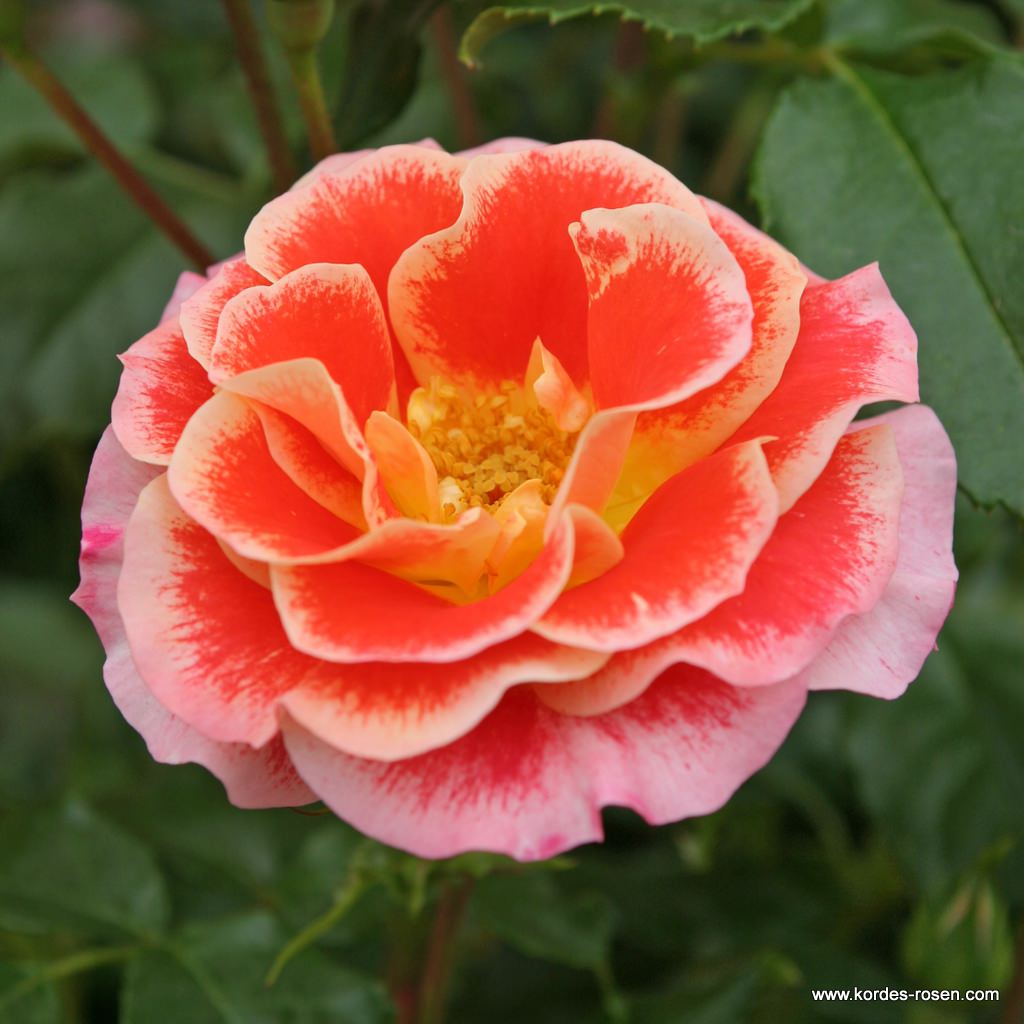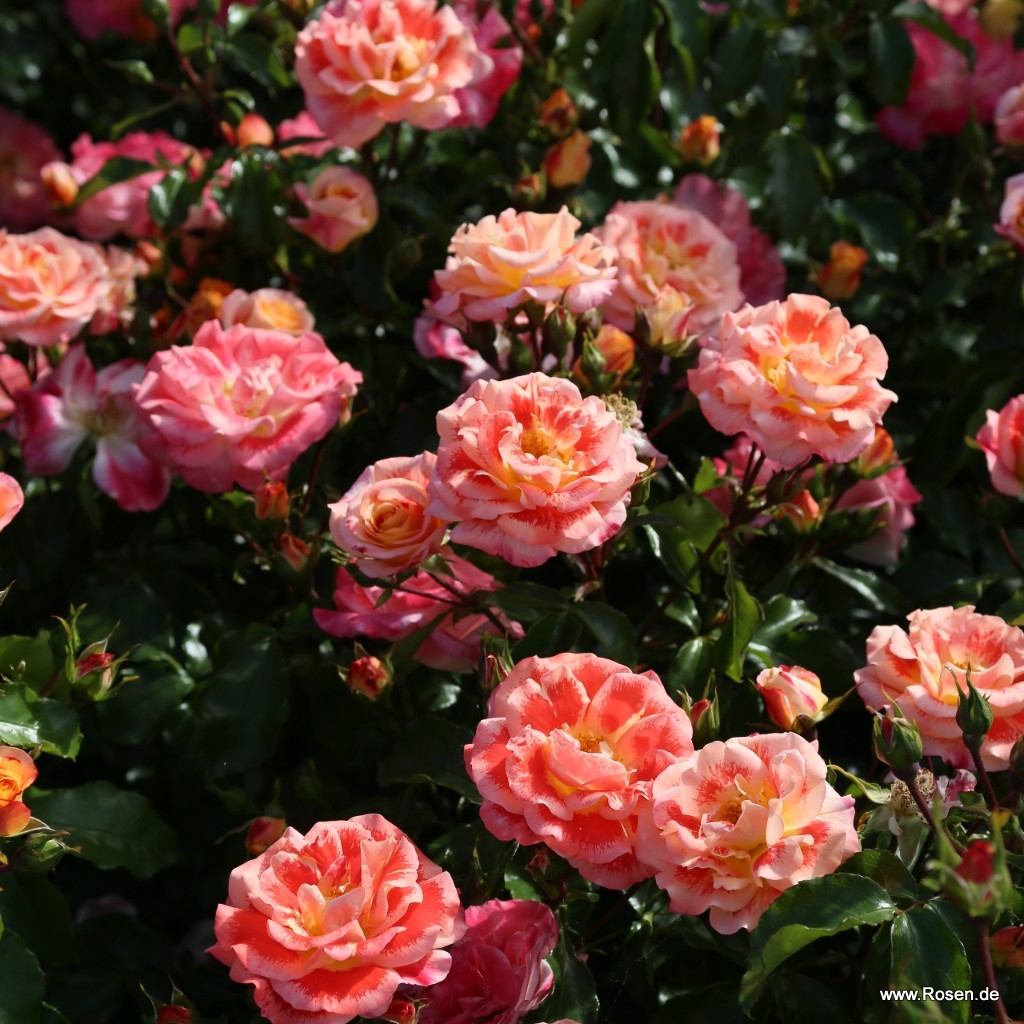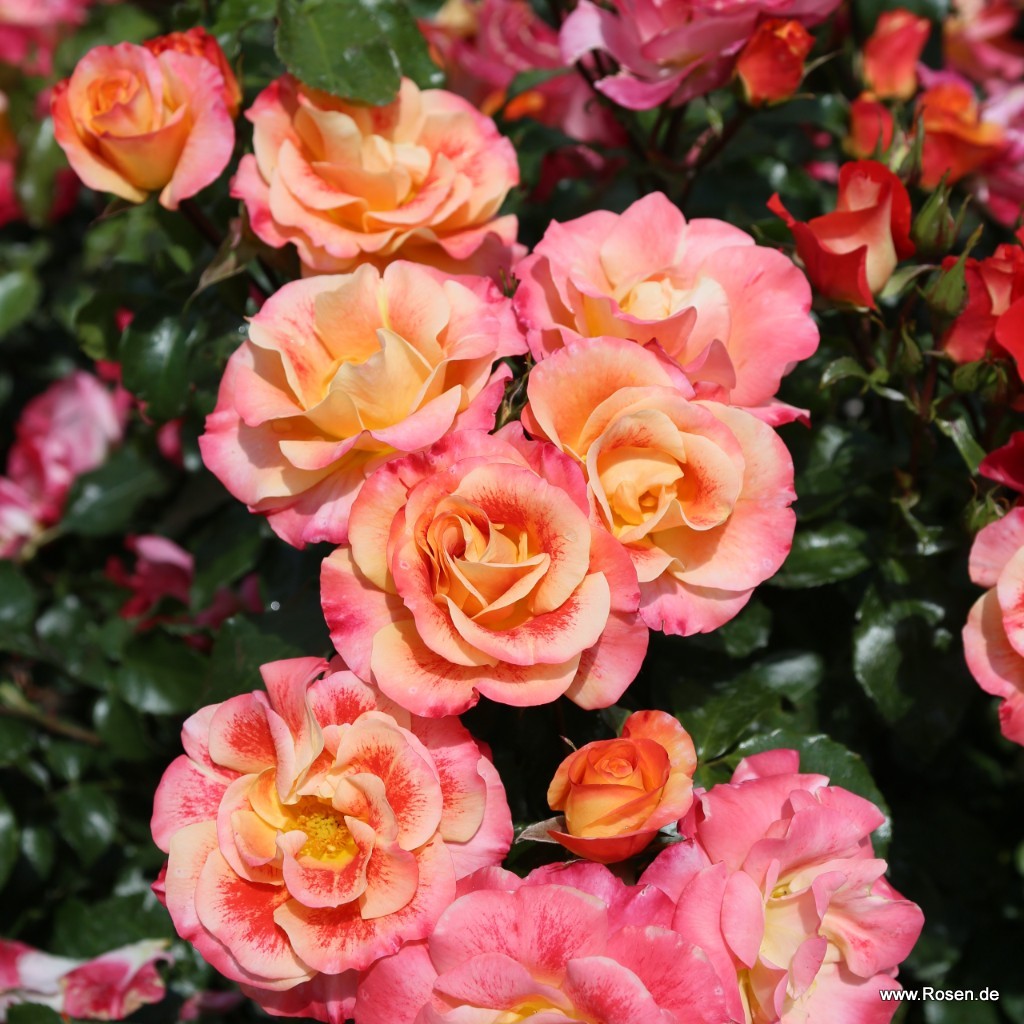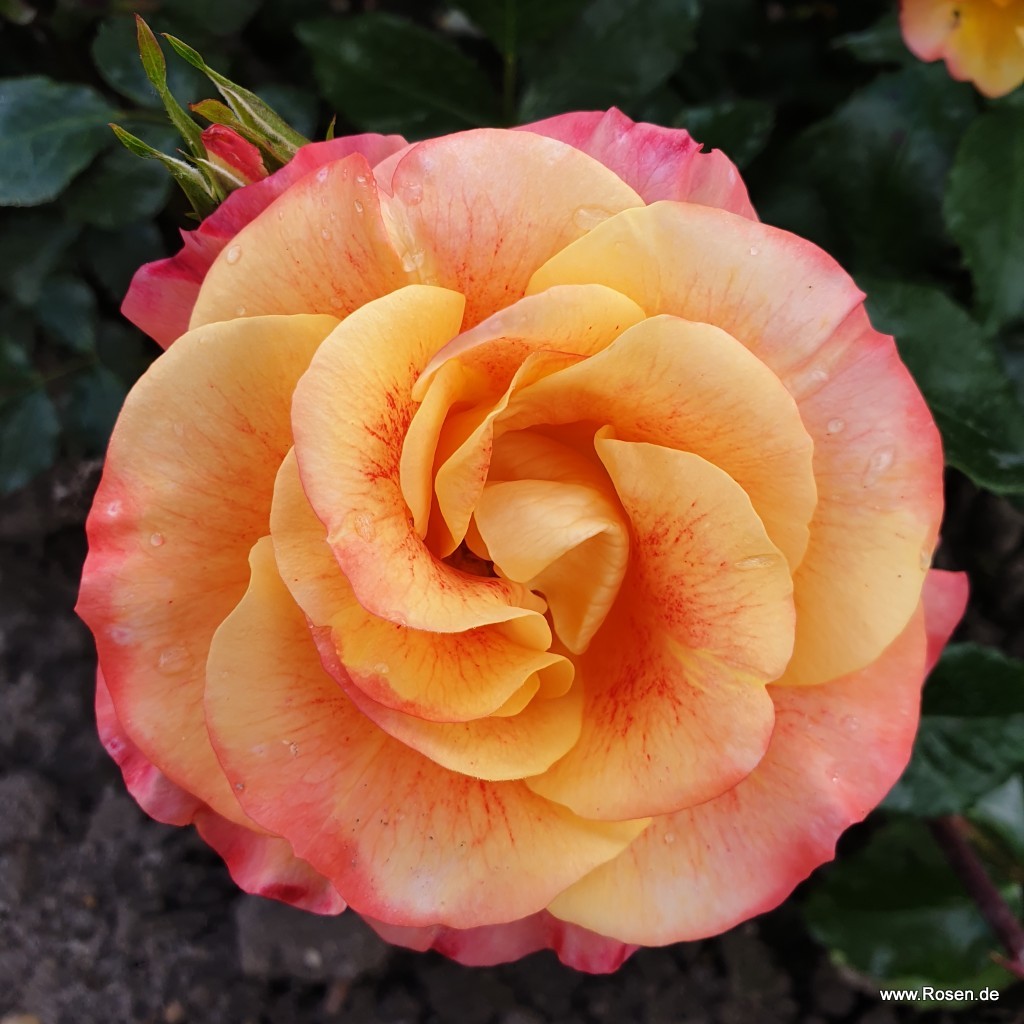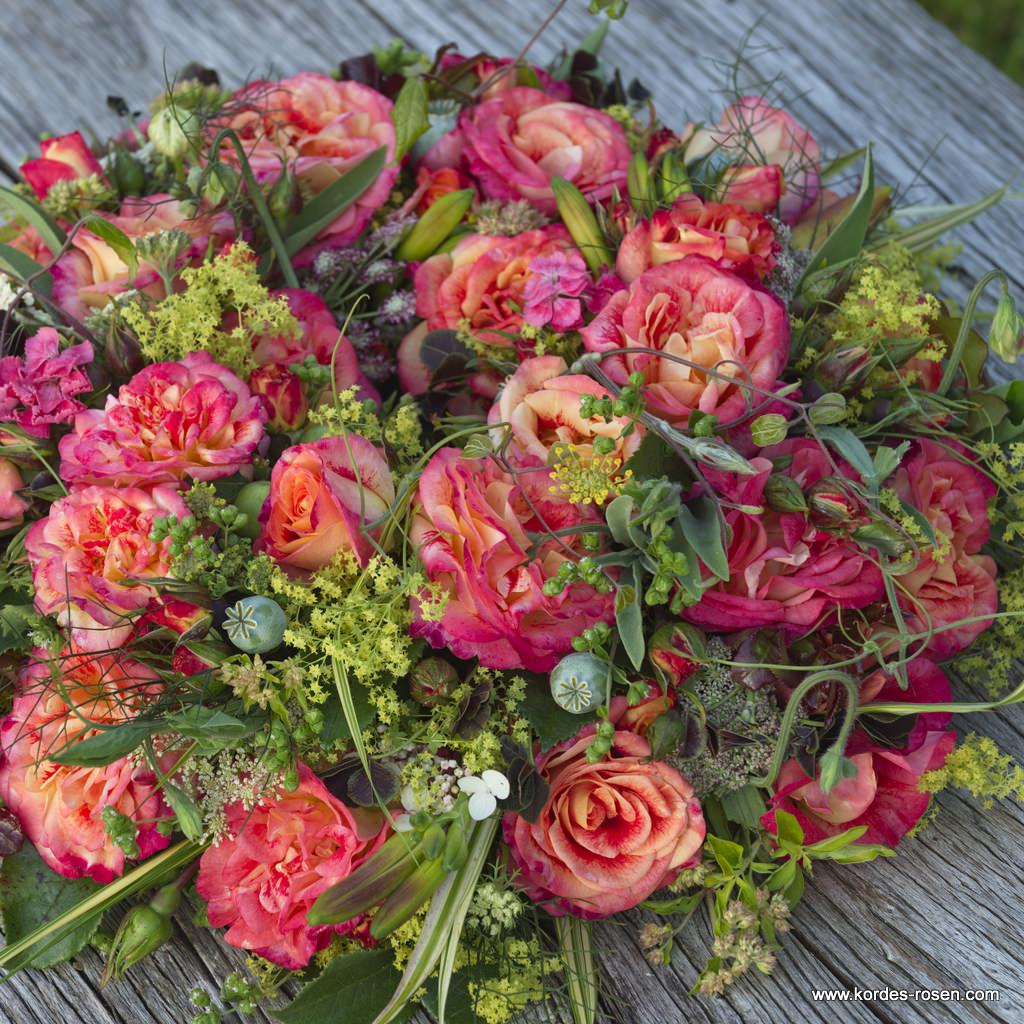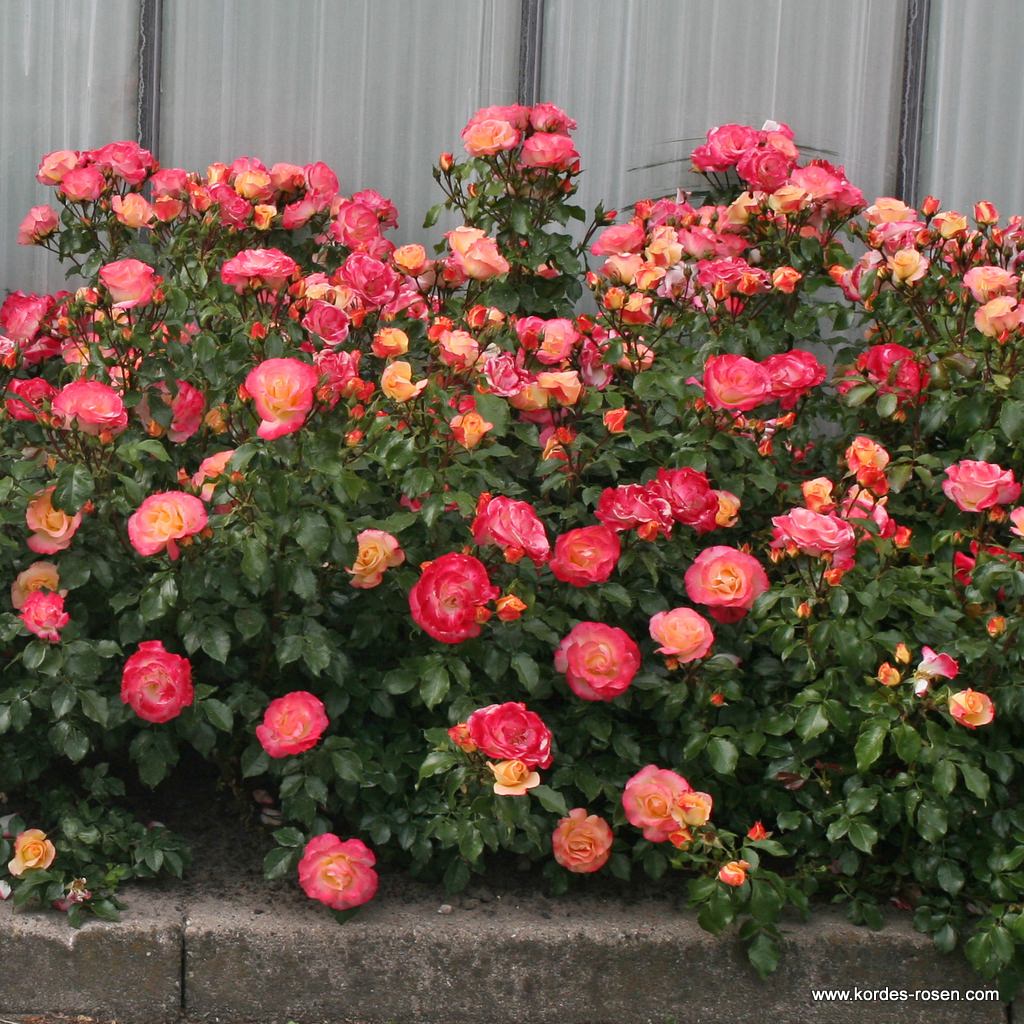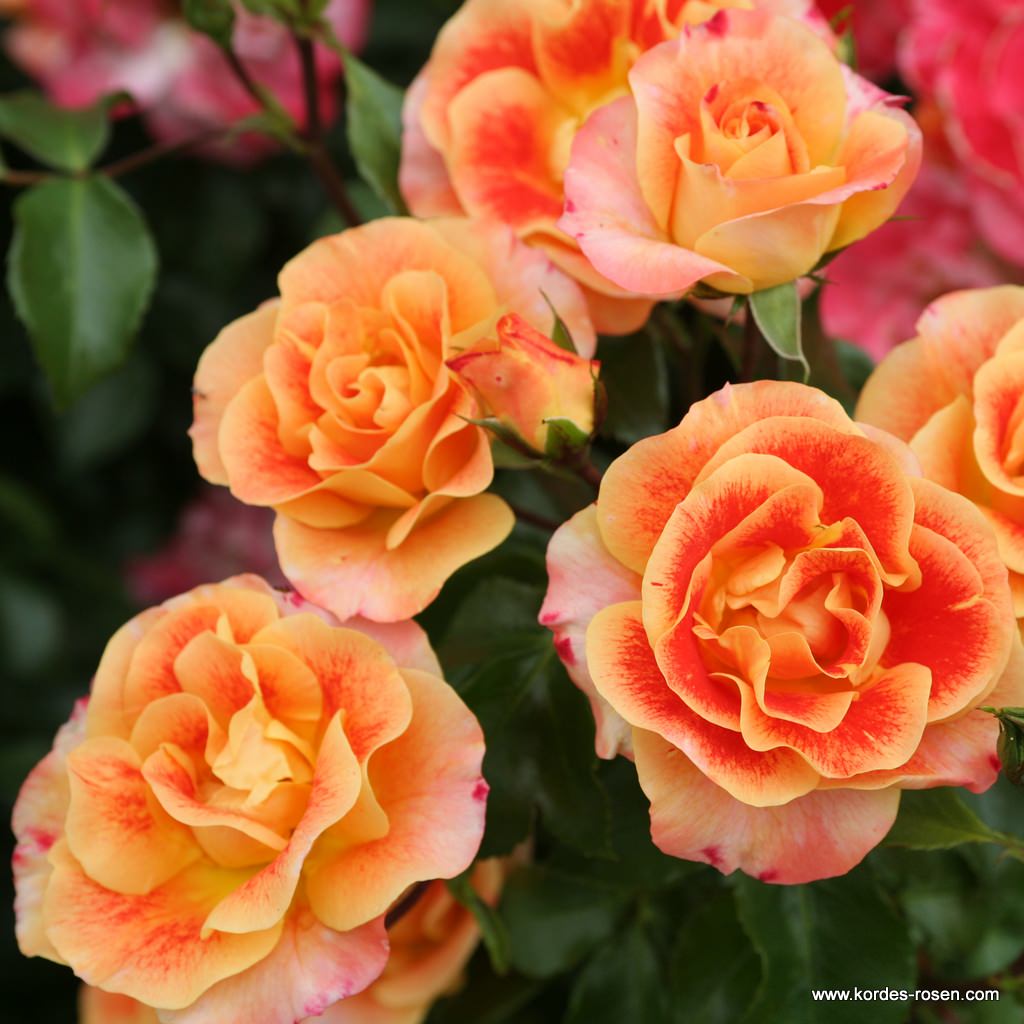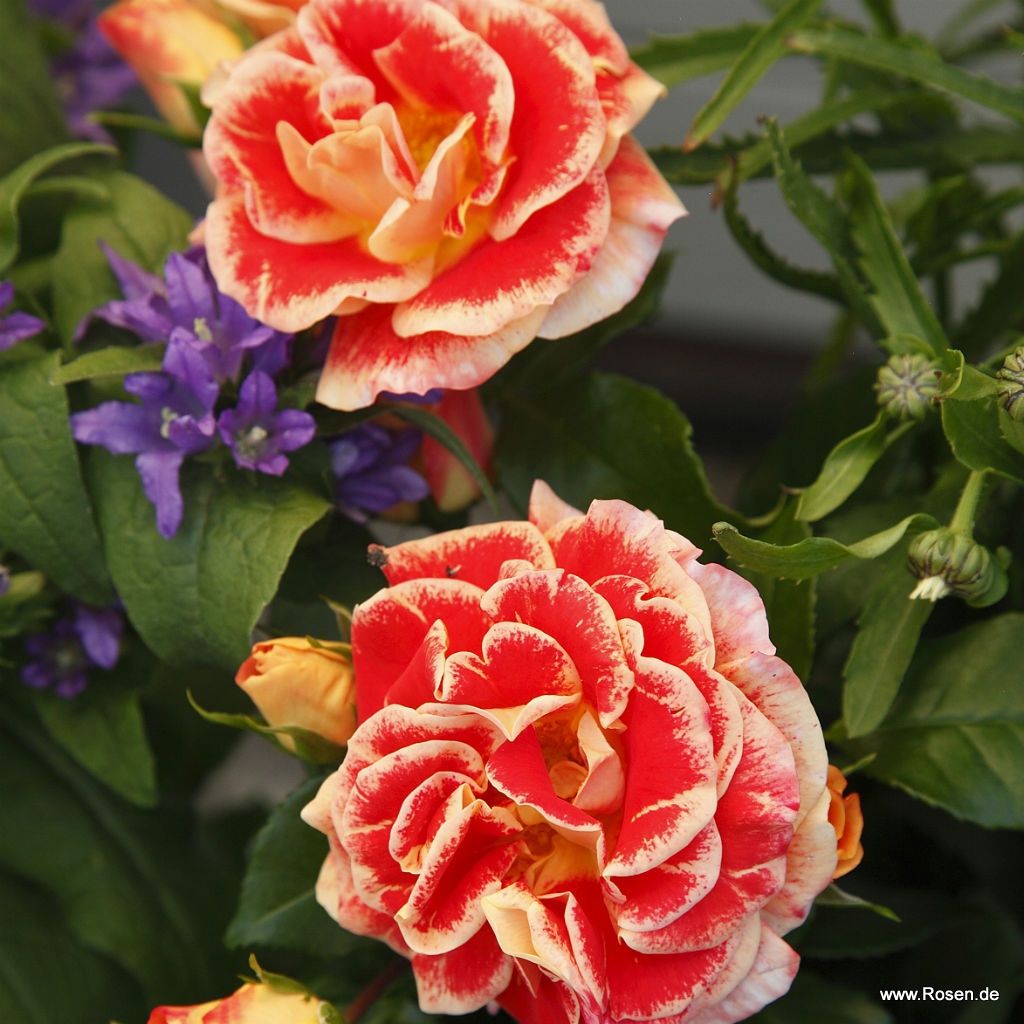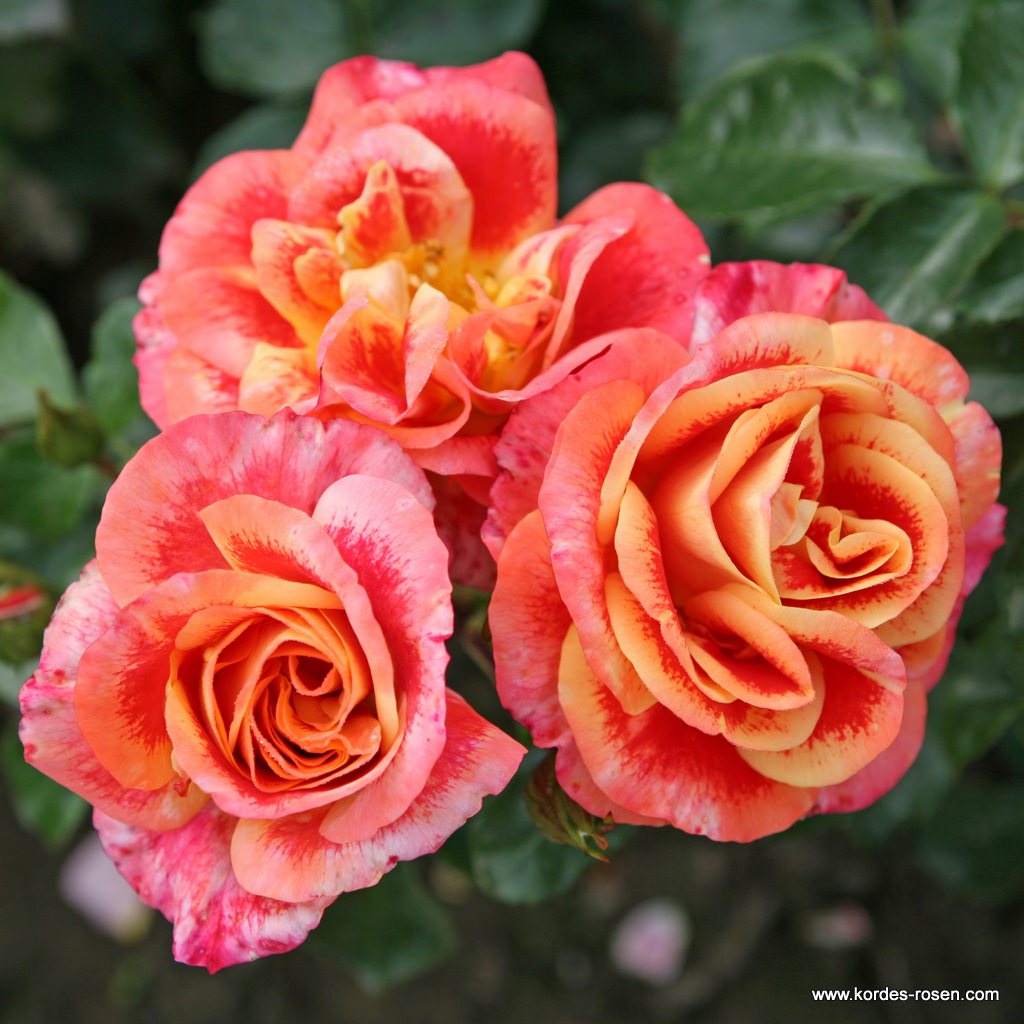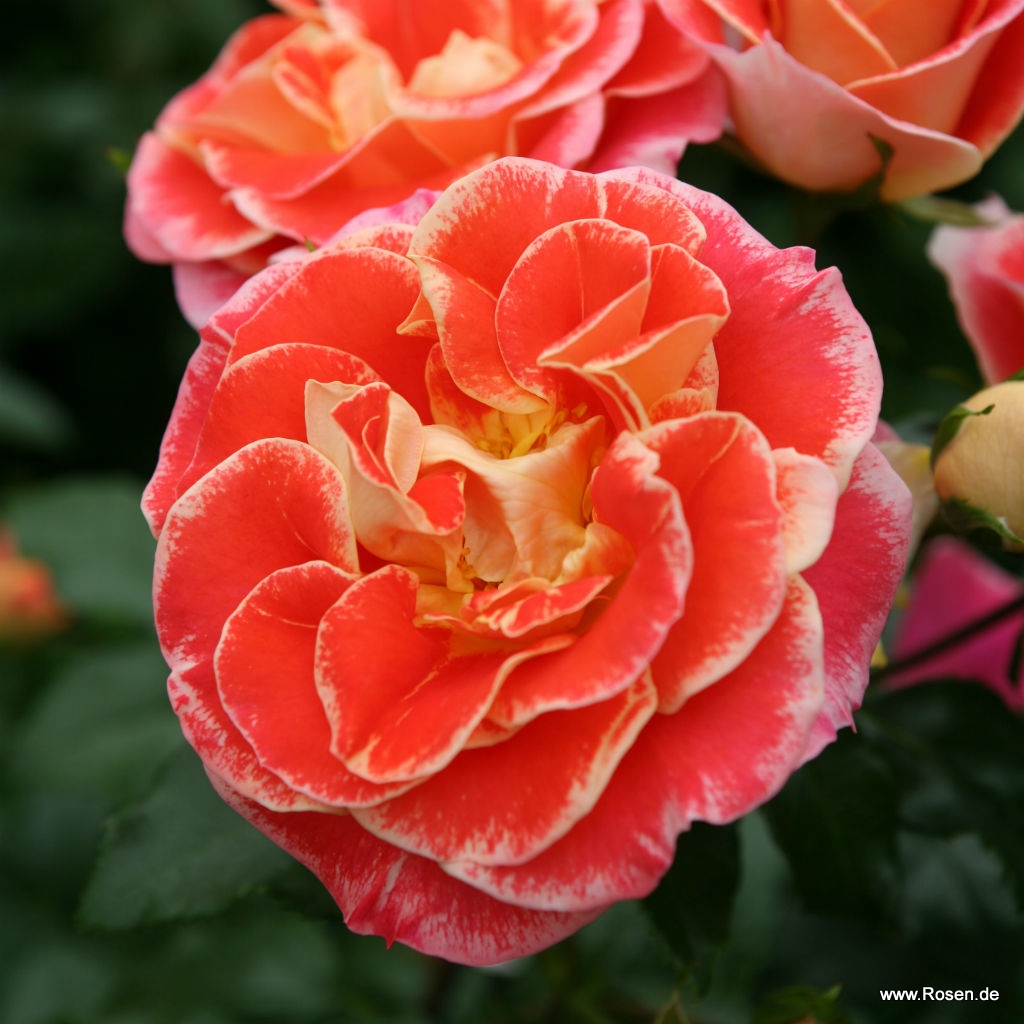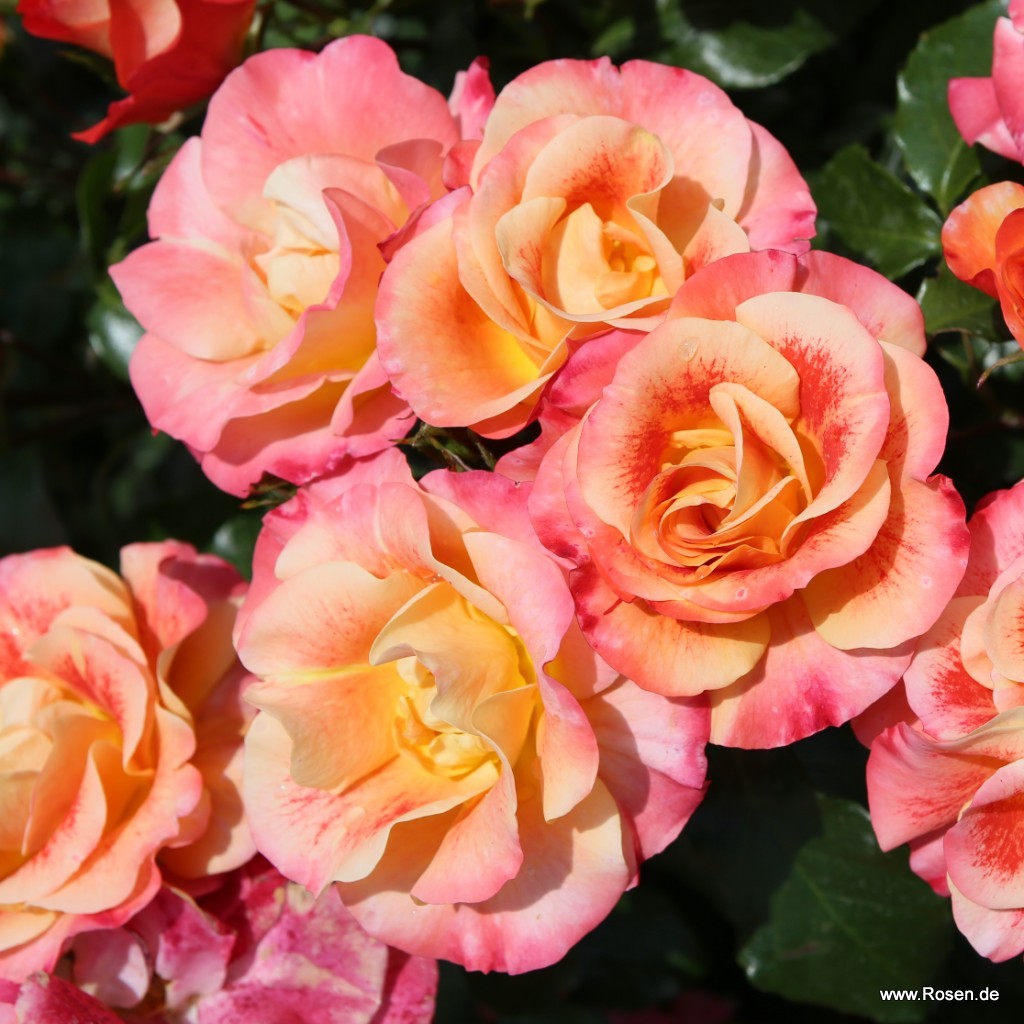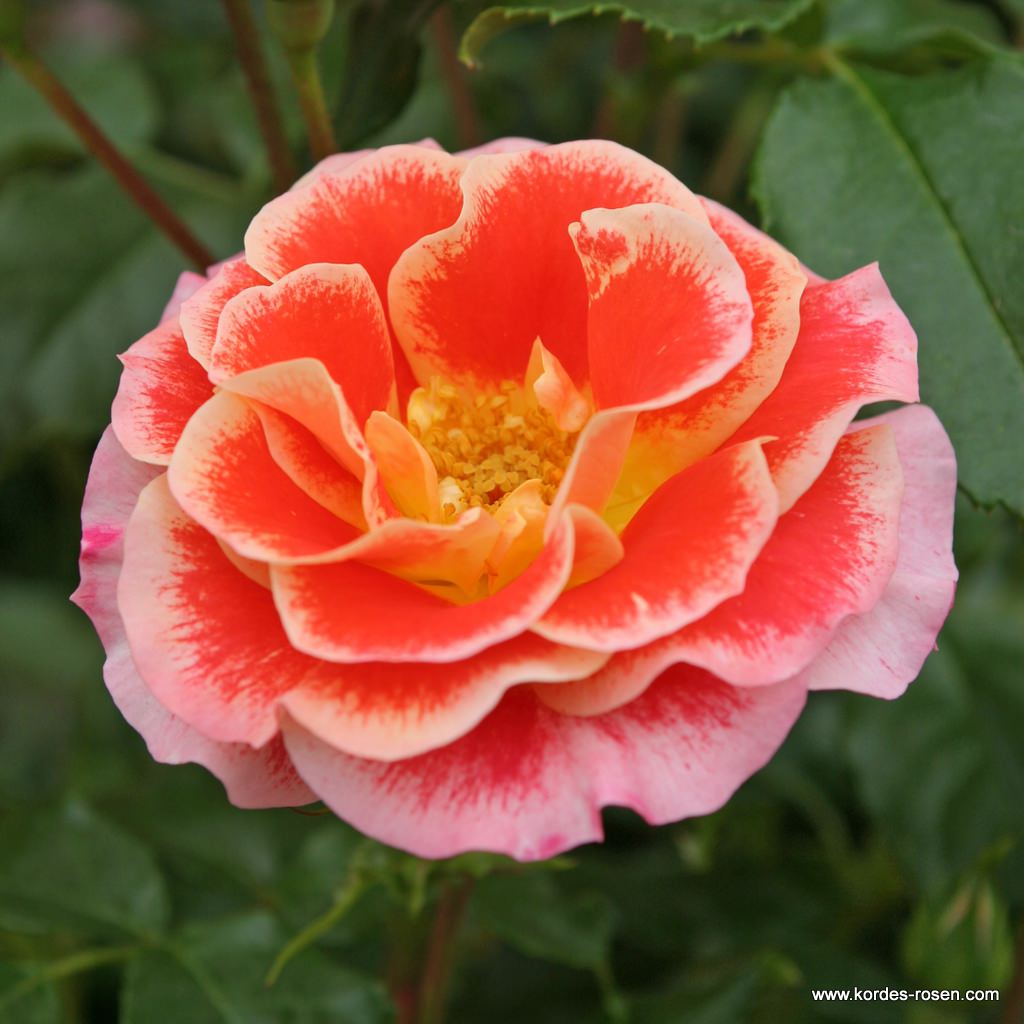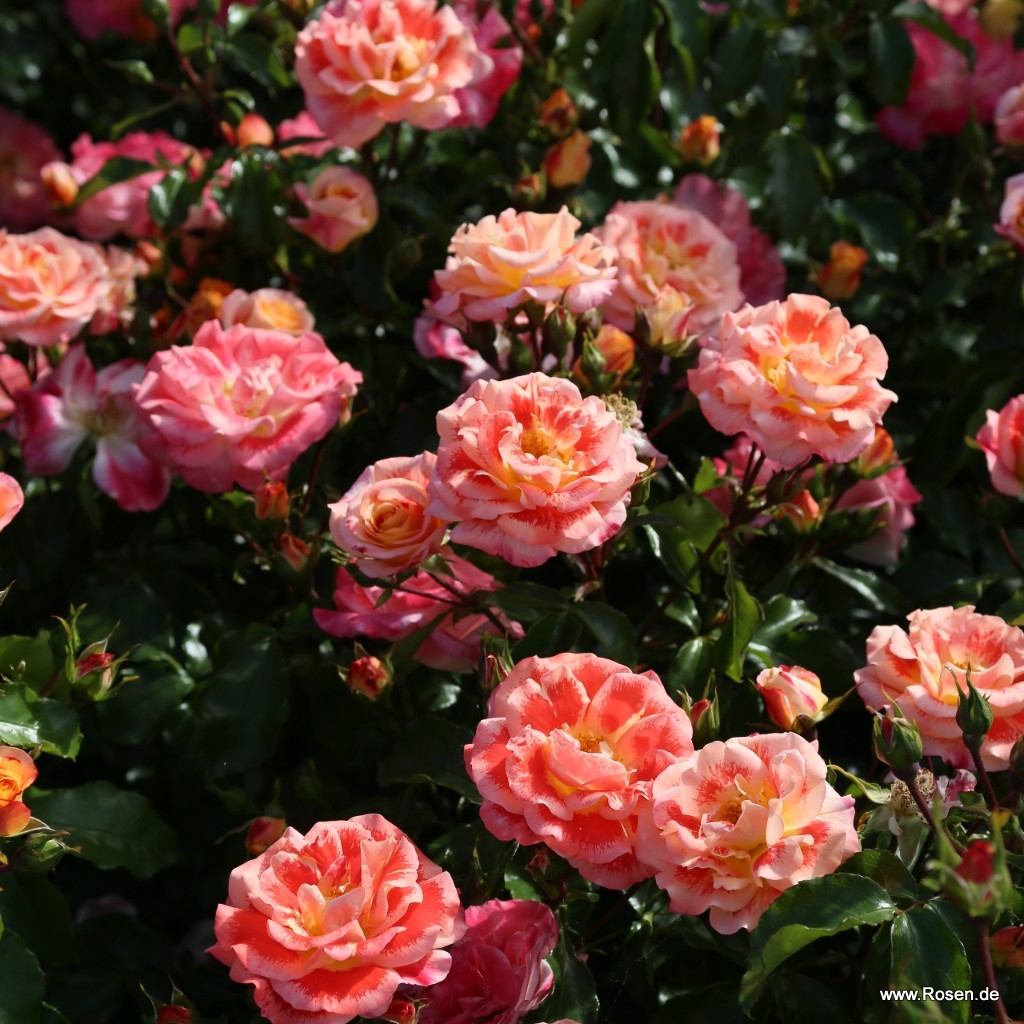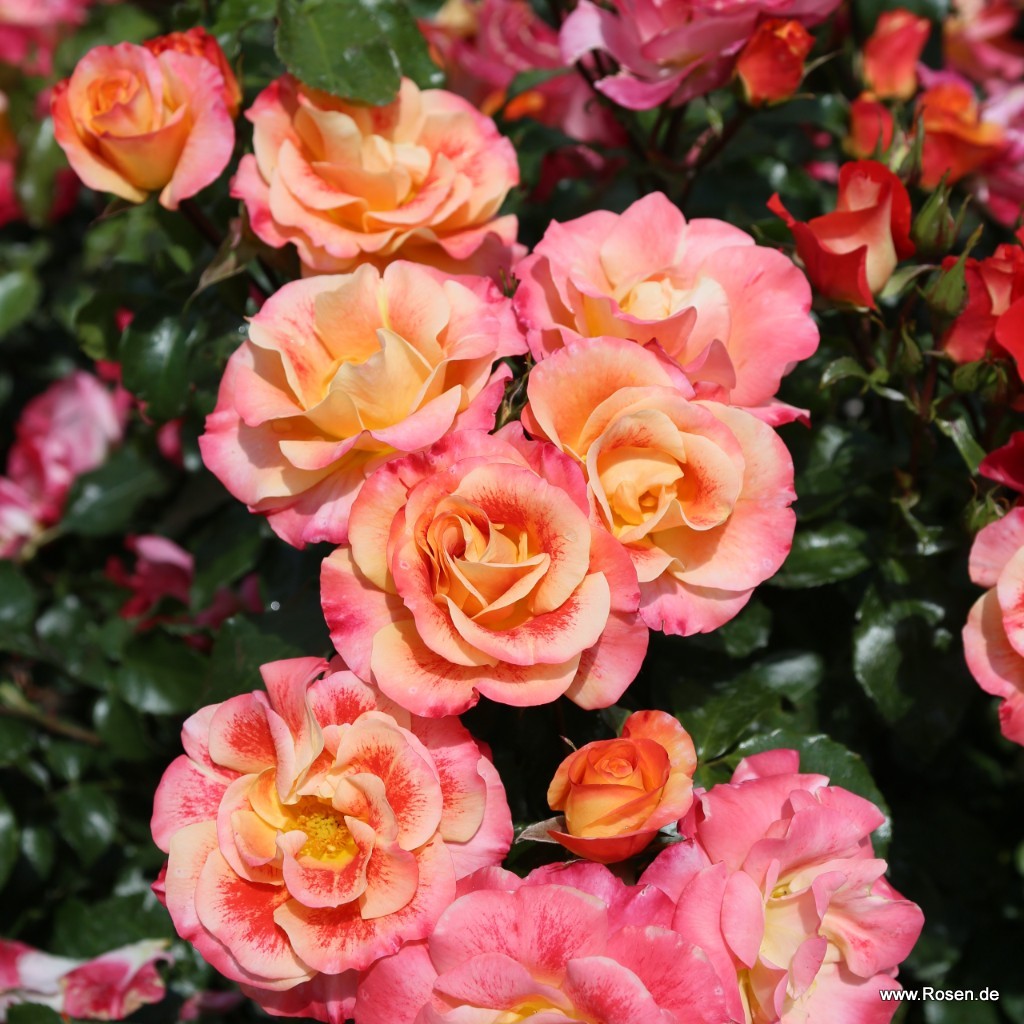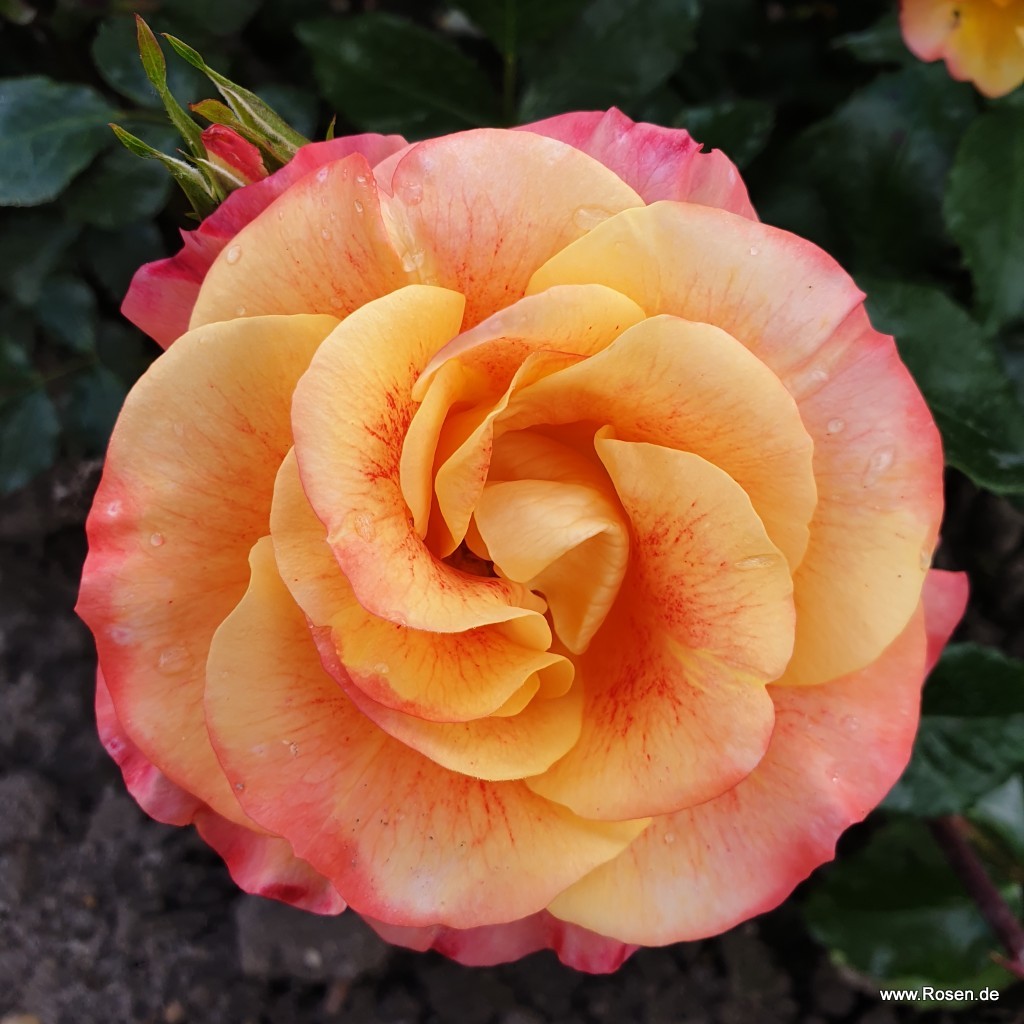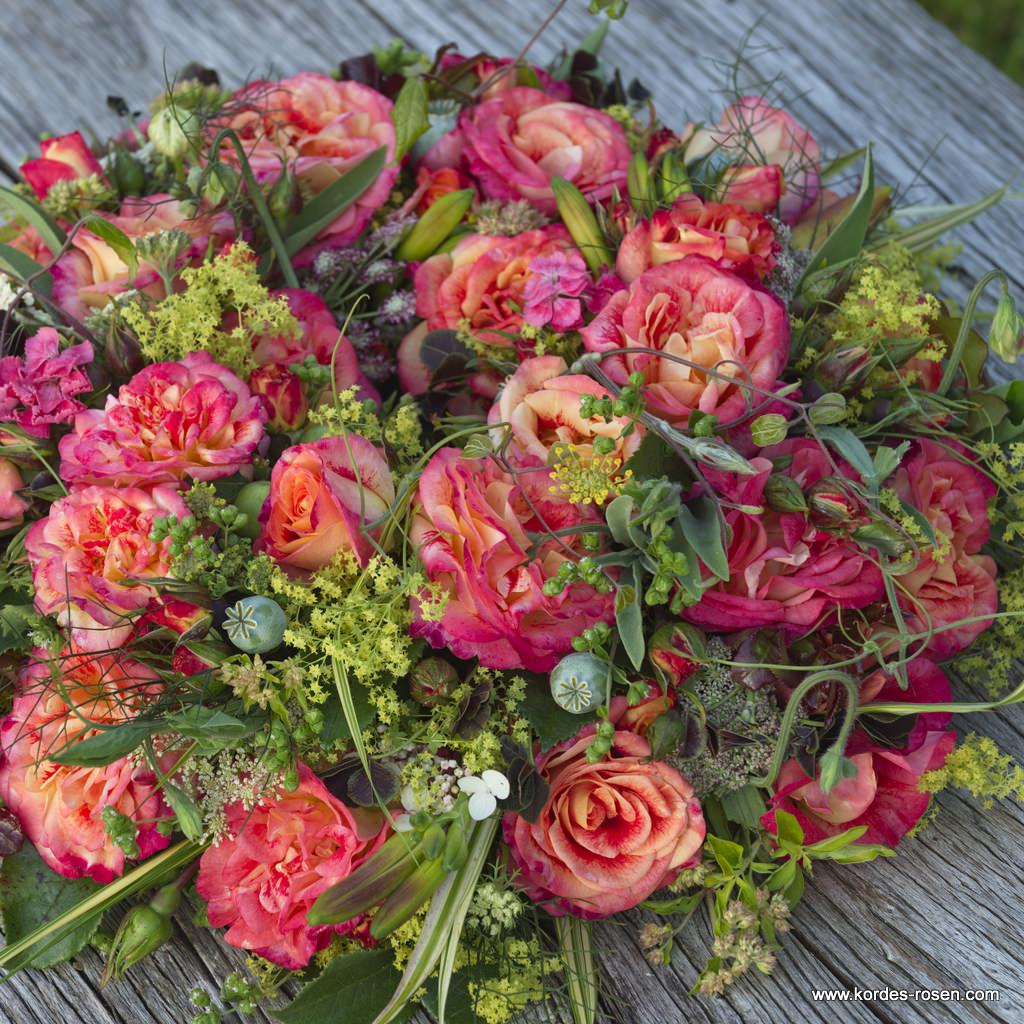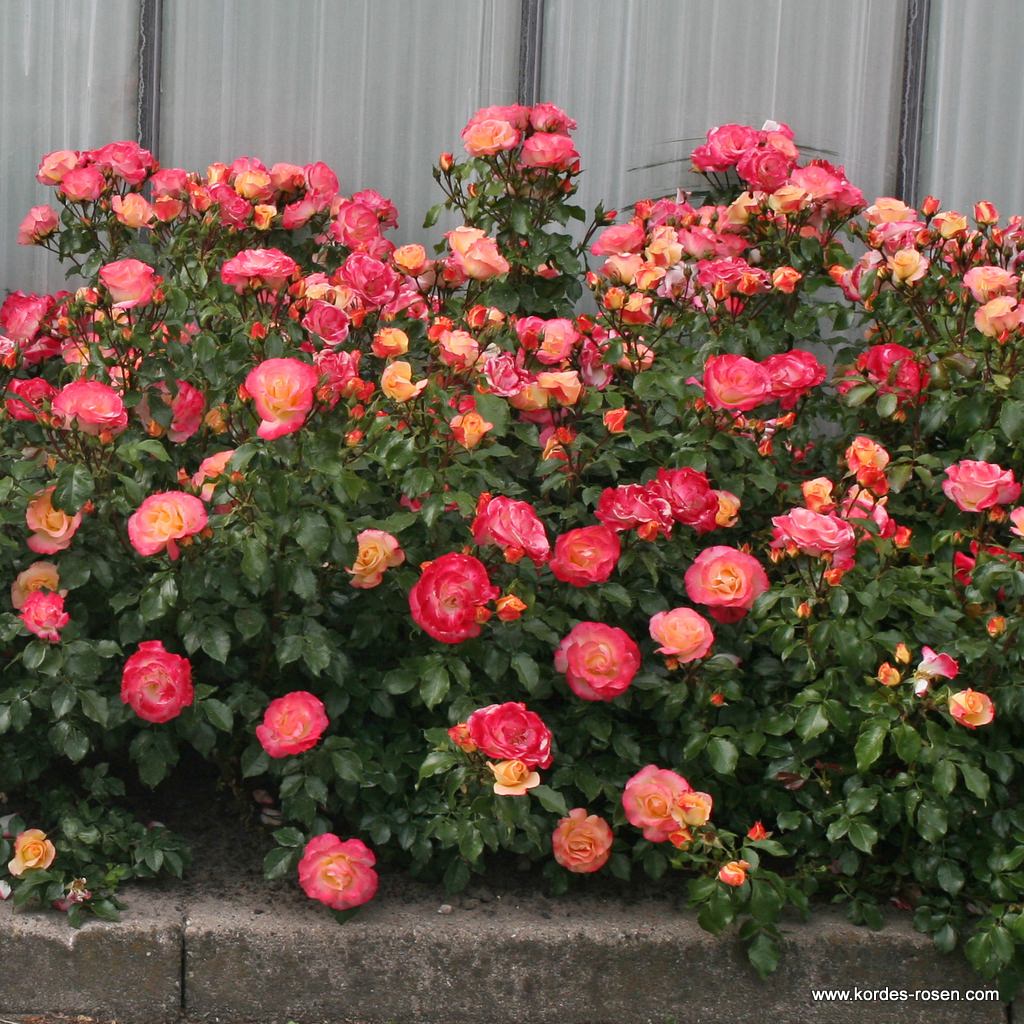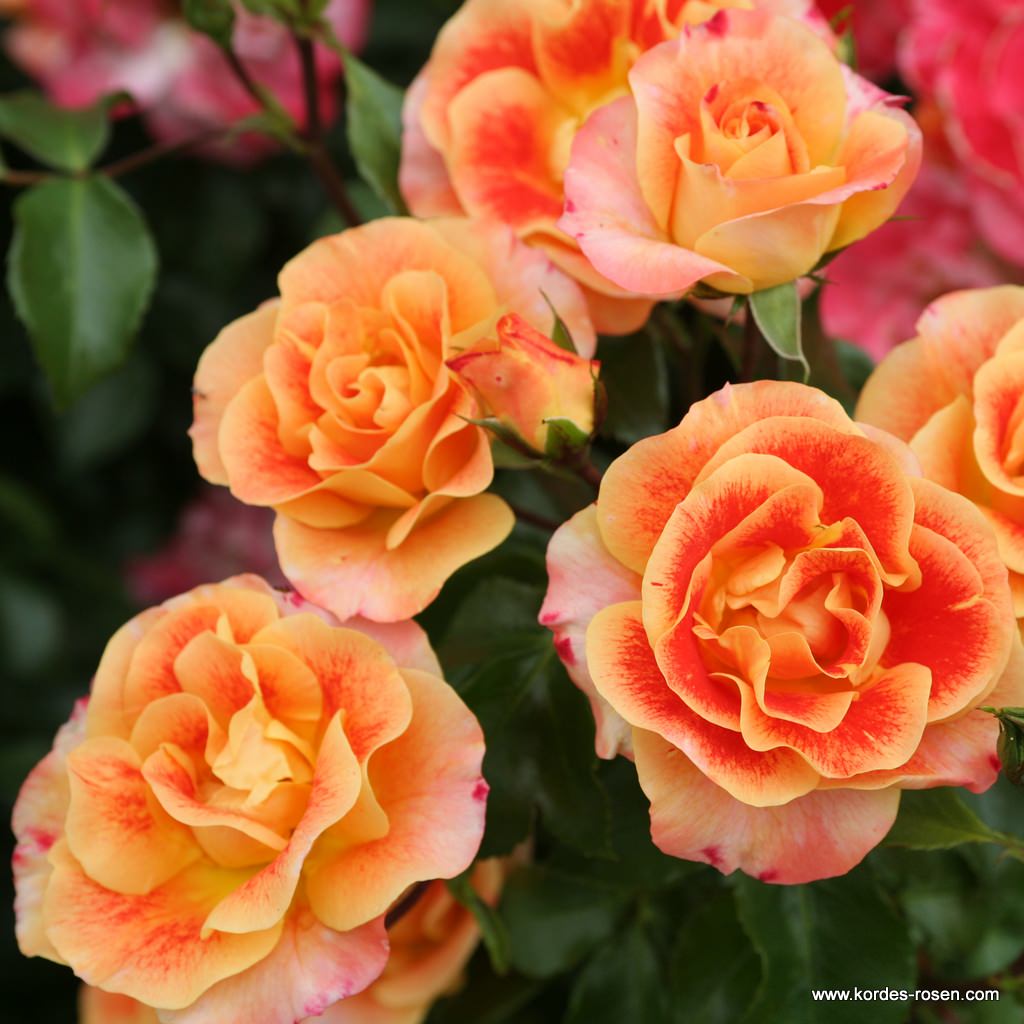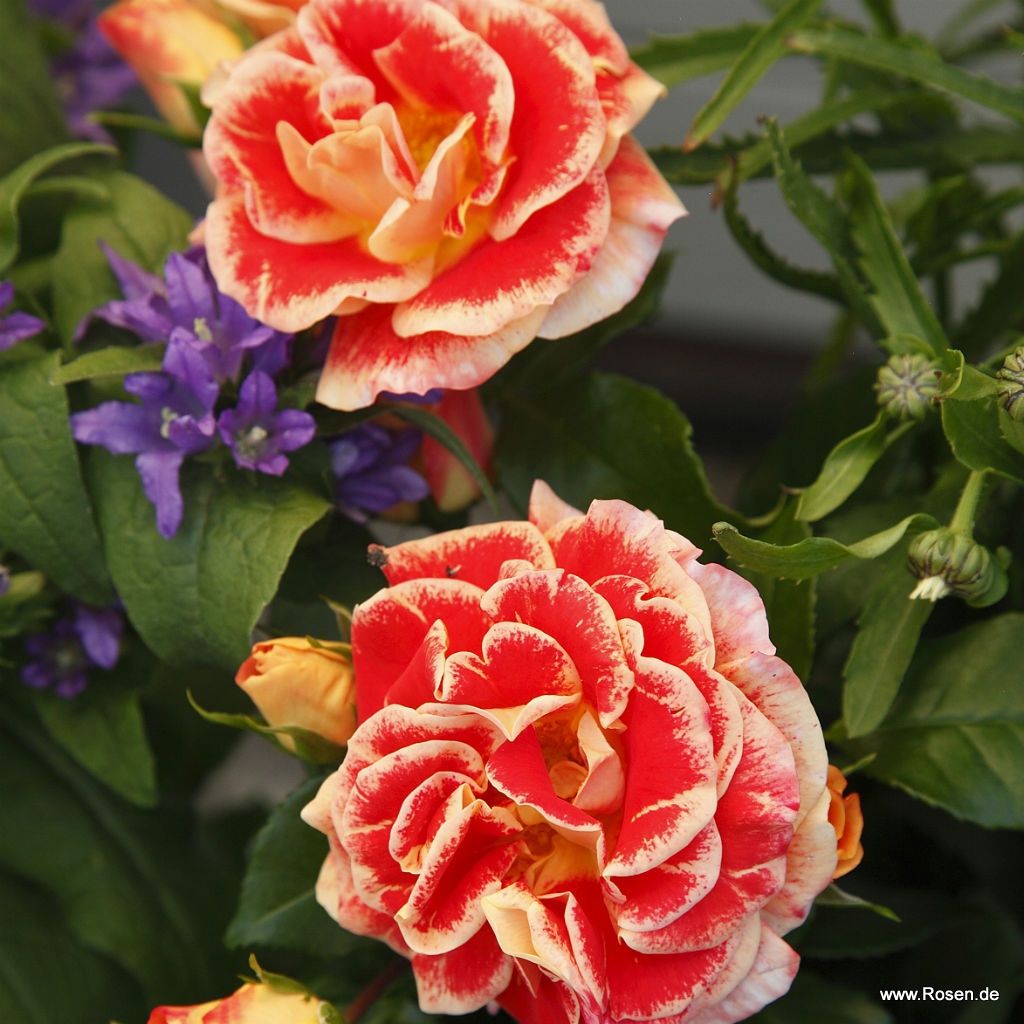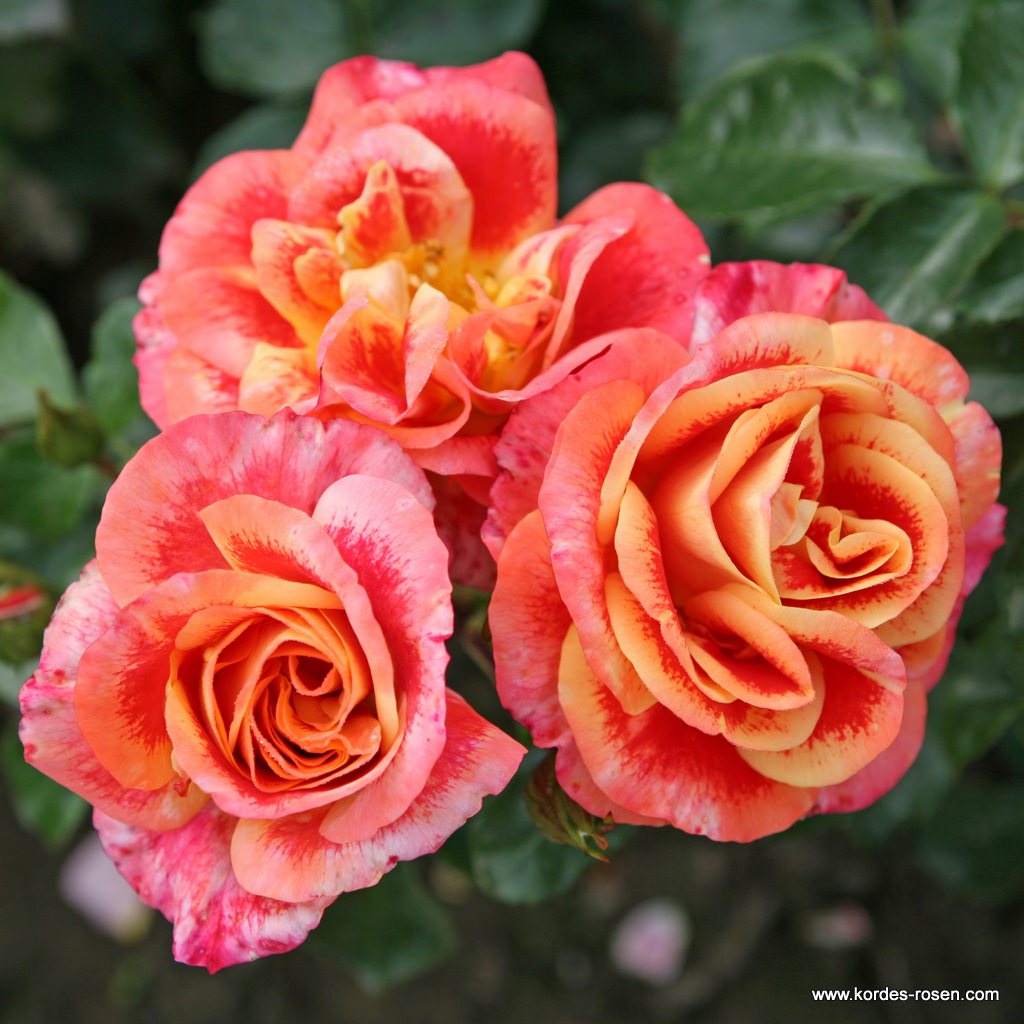 floribunda rose
Airbrush®
creme variegated
, orange
, yellow

erect, upright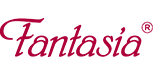 Very intense colored, floriferous floribunda with bushy-compact growth habit, very exciting color - like airbrushed - and very good resistance to diseases.
Characteristics
| | |
| --- | --- |
| Fragrance | |
| Petal Count | |
| Winter-hardiness | |
| Black Spot | |
| Mildew | |
| Rust | |
plants per m²:

4 - 5

flowering period:

repeat blooming

award:

Award Winner - prizes in international rose competitions

diameter:

7 cm

, 8 cm

natural height:

70 cm

natural width:

60 cm

plant:

erect, upright

resistance to diseases:

excellent

breeder:

W. Kordes' Söhne

location / use :

suitable for pots

year of introduction:

2013

collection:
Fantasia®
note:

The details refer to our location, soil and climate conditions and may vary.
---
Leider habe ich einen 2 Liter Topf bestellt. Die Rose wurde sehr stark zurückgeschnitten. Bestimmt damit die anderen Pflanzen der Bestellung noch mit in das Paket passen. Jetzt muß ich sehr lange warten bis eine Blüte zu sehen ist. Das ist sehr schade so habe ich mir das nicht vorgestellt. Hätte gern eine Rose mit Blüten oder mit Knospen erwartet. Hurra Sie ist da, die 1. wunderschöne Blüte. Aus Mini wird schnell Maxi. Die nächsten Blüten warten schon. Danke Kordes für die wunderschöne Rose.
diese rose hatte ich vor ein paar jahren bei kordes rosen gekauft, nicht per katalog sonder bei einer beratung am telefon! ich wurde bestens beraten und habe diesen kauf nicht bereut! ein wahrer hingucker, zusammen mit lavendel, einem blauen zwergschmetterlingsflieder, hostas - in hellgrün kaschiertem blatt -,blaugräsern, anderen stauden sowie kletterrosen und sommerblühern gepflanzt, sie blüht absolut zuverlässig so wie auch in diesem besonders trockenem jahr, tja ohne giessen geht auch hier nichts! aber es lohnt sich, man kann das ergebnis sehen! tja, wenn der rosenvirus immer wieder zuschlägt.....
Kurz am aufgehen zeigt sie die knalligste Farbe!
Kurz am aufgehen zeigt sie die knalligste Farbe!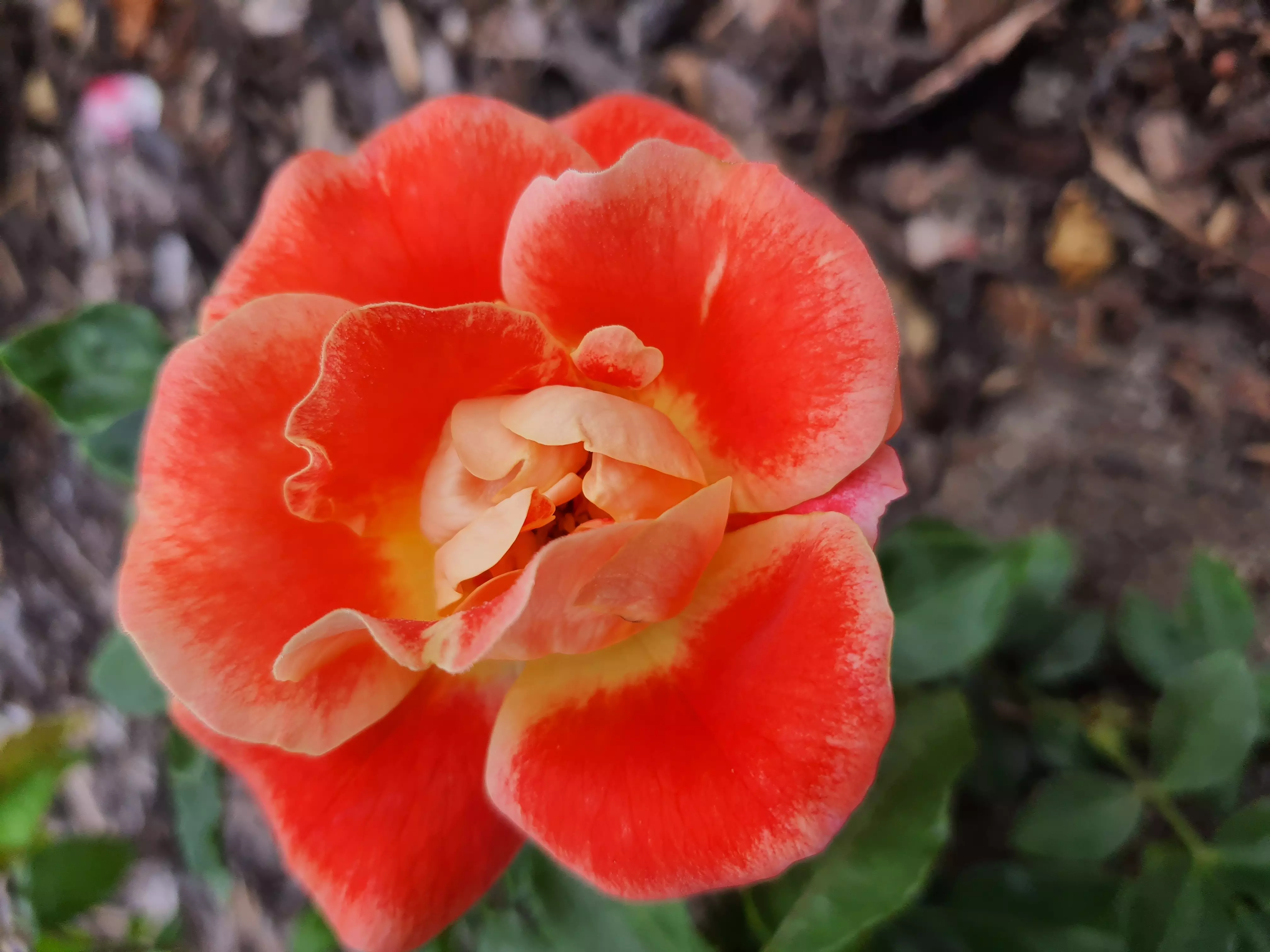 Eine sehr blühfreudige Rose gleich im ersten Standjahr! Sehr schöne farbübergänge. Blattgesund bei jedem Wetter! Einfach zu empfehlen.
Unglaublicher Farbverlauf...
Unglaublicher Farbverlauf...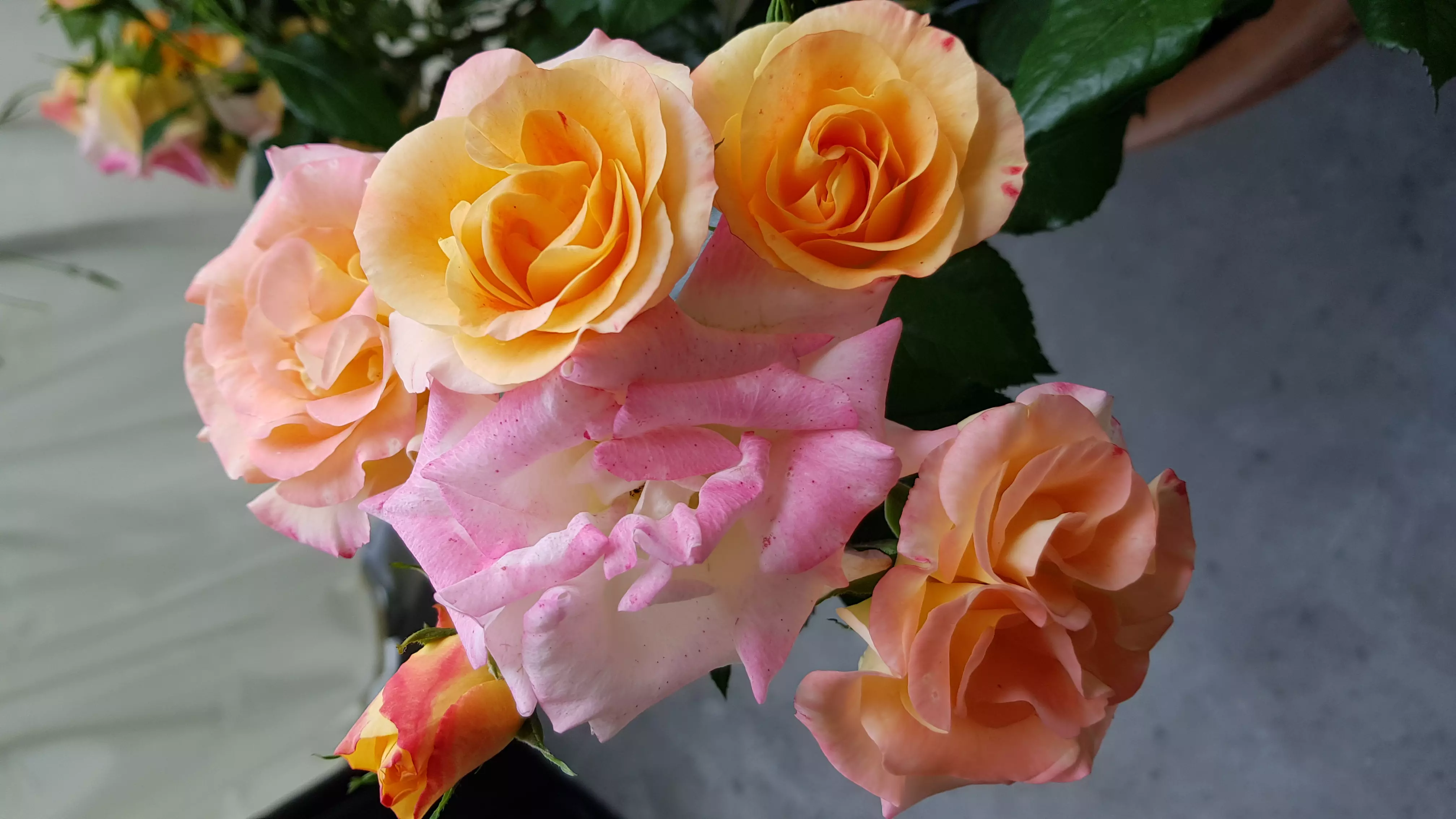 Sehr gesund und blühfreudig
Habe sechs dieser Rosen im letzten Herbst ins Beet gepflanzt. Trotz des nassen Sommers hier im Bergischen Land, sind die Planzen noch Mitte Oktober bis untenhin belaubt und zeigen keine Anzeichen von Krankheiten. Außerdem haben die Pflanzen durchweg geblüht. Die Airbrushzeichnung ist nicht bei jeder Blühte zusehen, die Farben verschwimmen mal ganz gerne. Eine sehr gute, gesunde Pflanze.
Als Gartenanfänger war ich mir zuerst nicht sicher, ob ich es mit der Königin der Blumen aufnehmen könnte. Durch die gut aufgebaute Seite von Kordes und den vielen Auszeichnungen, wurde ich mir immer sicherer, meine Rosen hier zu kaufen. Letztendlich wachsen meine Stamm- und Beetrosen herrlich und ich bin überglücklich die Entscheidung für die Rosen getroffen zu haben :-)
Habe mir diese Rose im Herbst bestellt. Nun blüht sie schon in den schönsten Farben. Ich habe sie an einem eher schattigem Platz gepflanzt, so leuchten die Blüten in schönsten Orange-tönen noch mehr. Die typische Airbrush-Zeichnung ist auch gut zu sehen. Ich kann diese Rose nur empfehlen!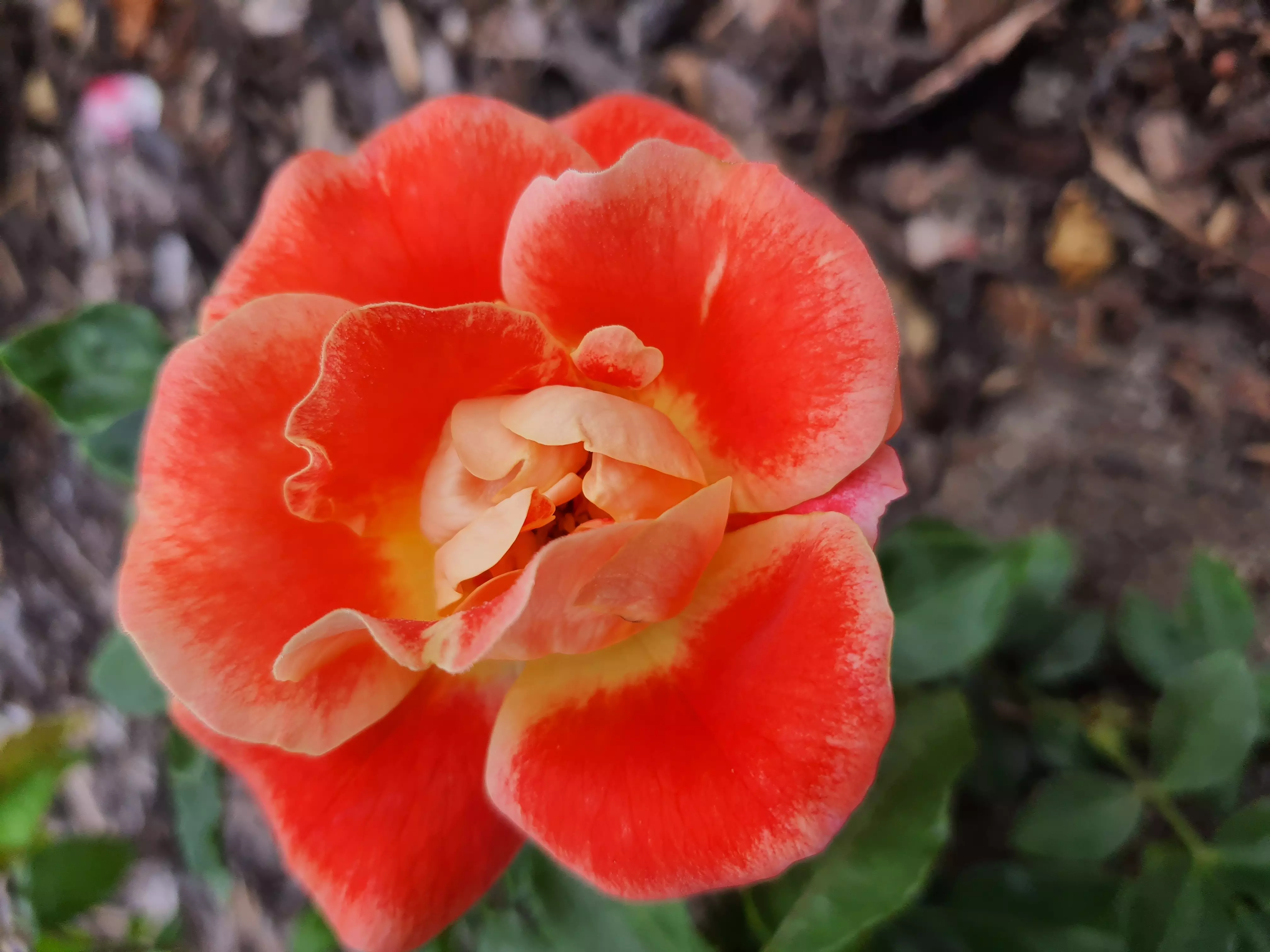 Kurz am aufgehen zeigt sie die knalligste Farbe!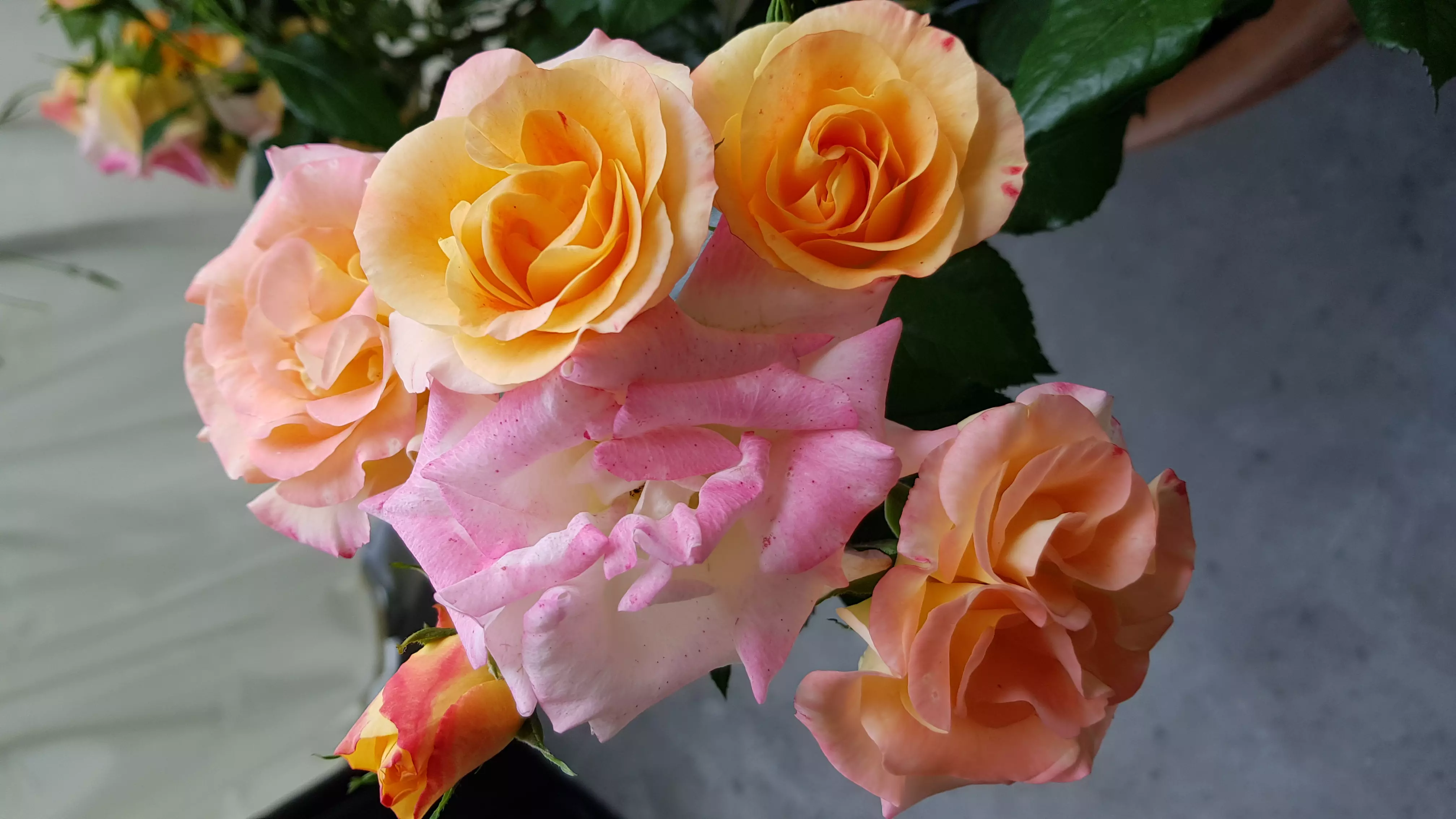 Unglaublicher Farbverlauf...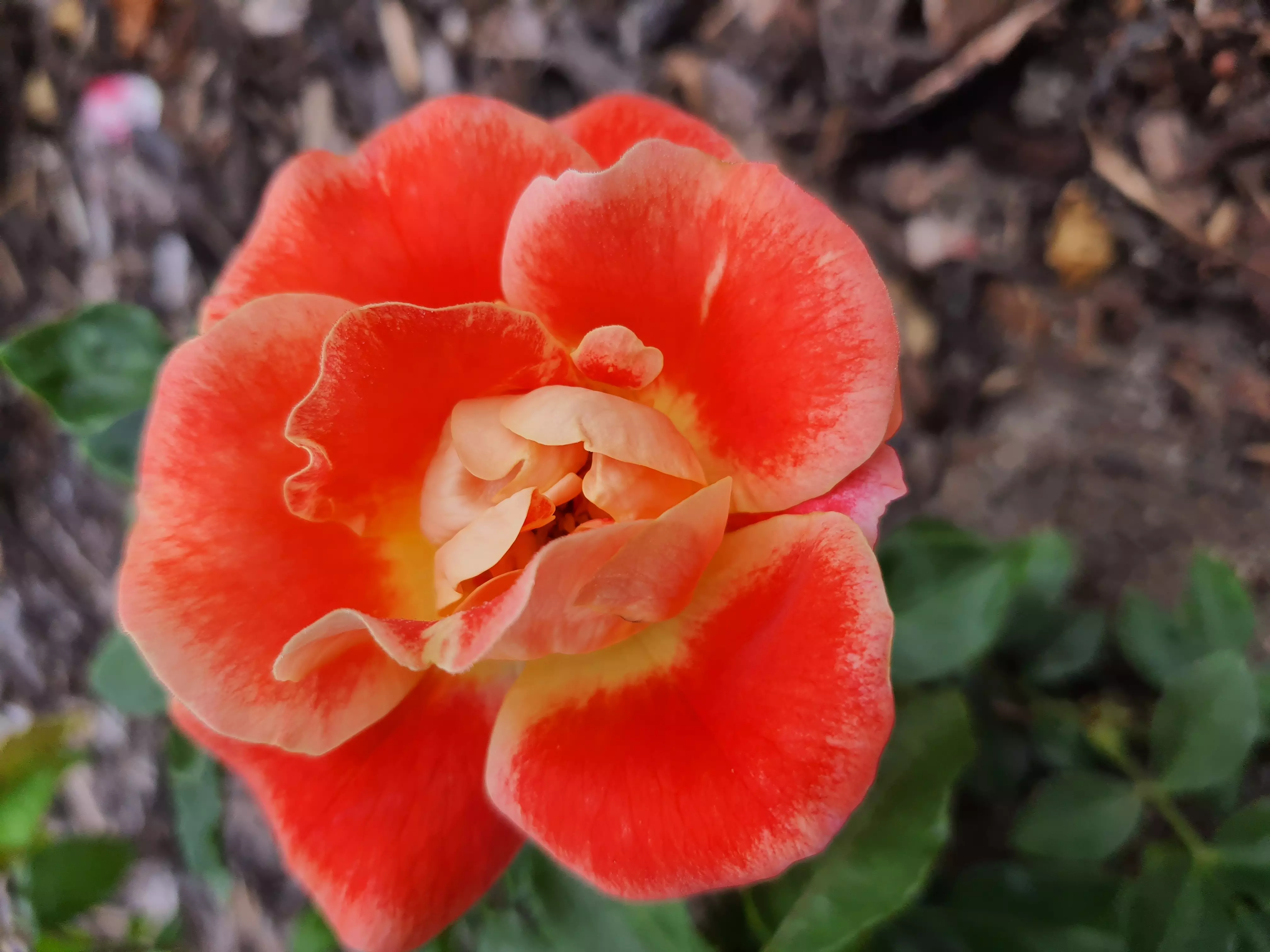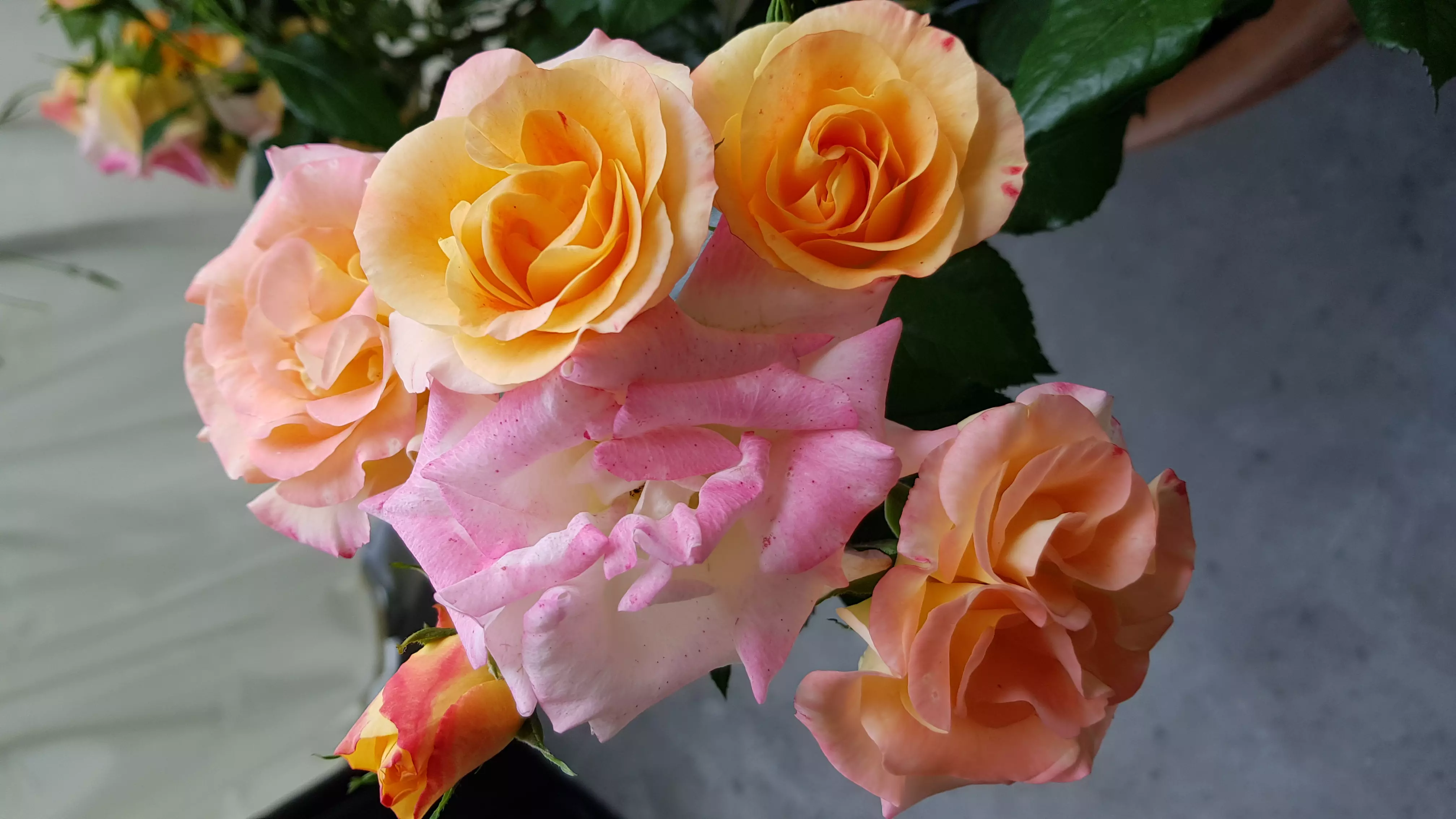 ---

floribunda rose
- Airbrush®
Bare-rooted rose, A-quality
delivery time:
within 8 business days
delivery period:

December

-

January
Plant-o-fix® pot, 2 liters, rooted

floribunda rose
- Airbrush®
2-l-Plant-o-fix Pot with growth guarantee
delivery time:
within 8 business days
delivery period:

December

-

January