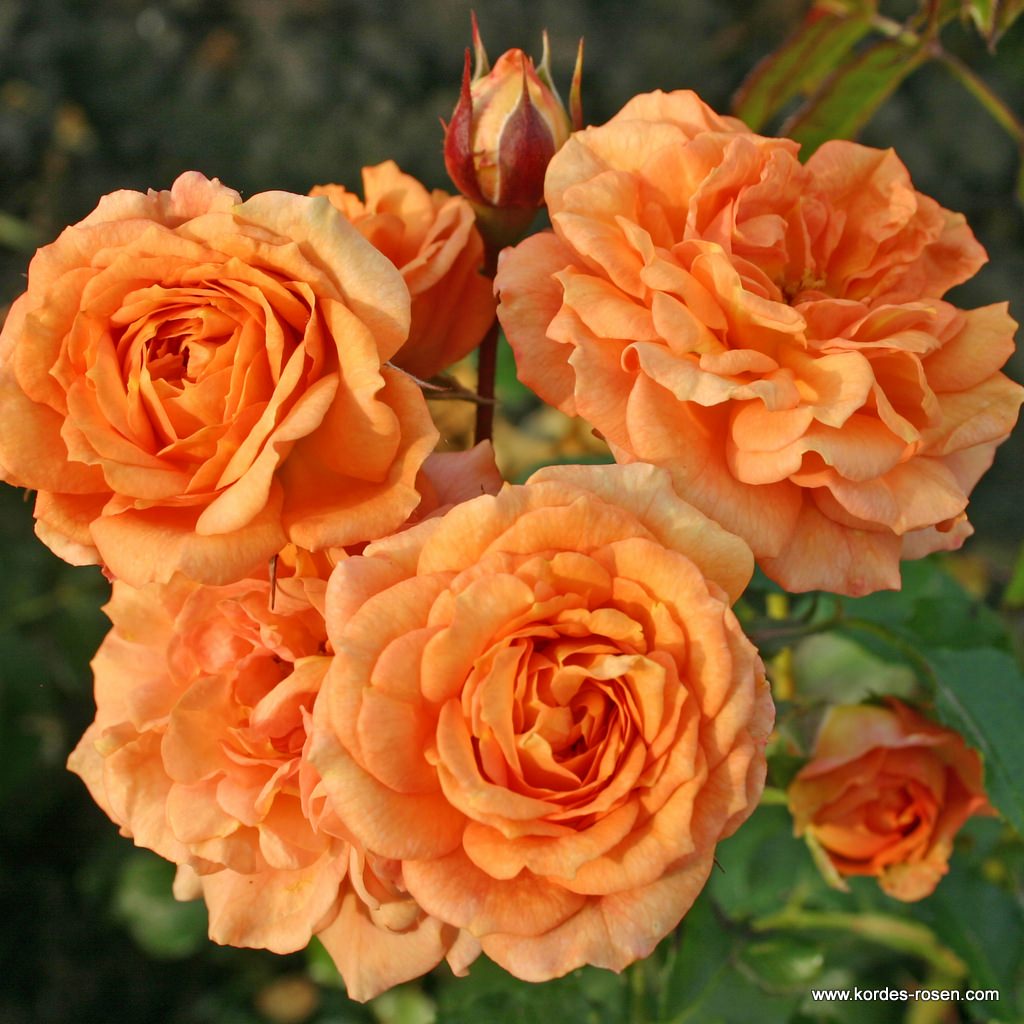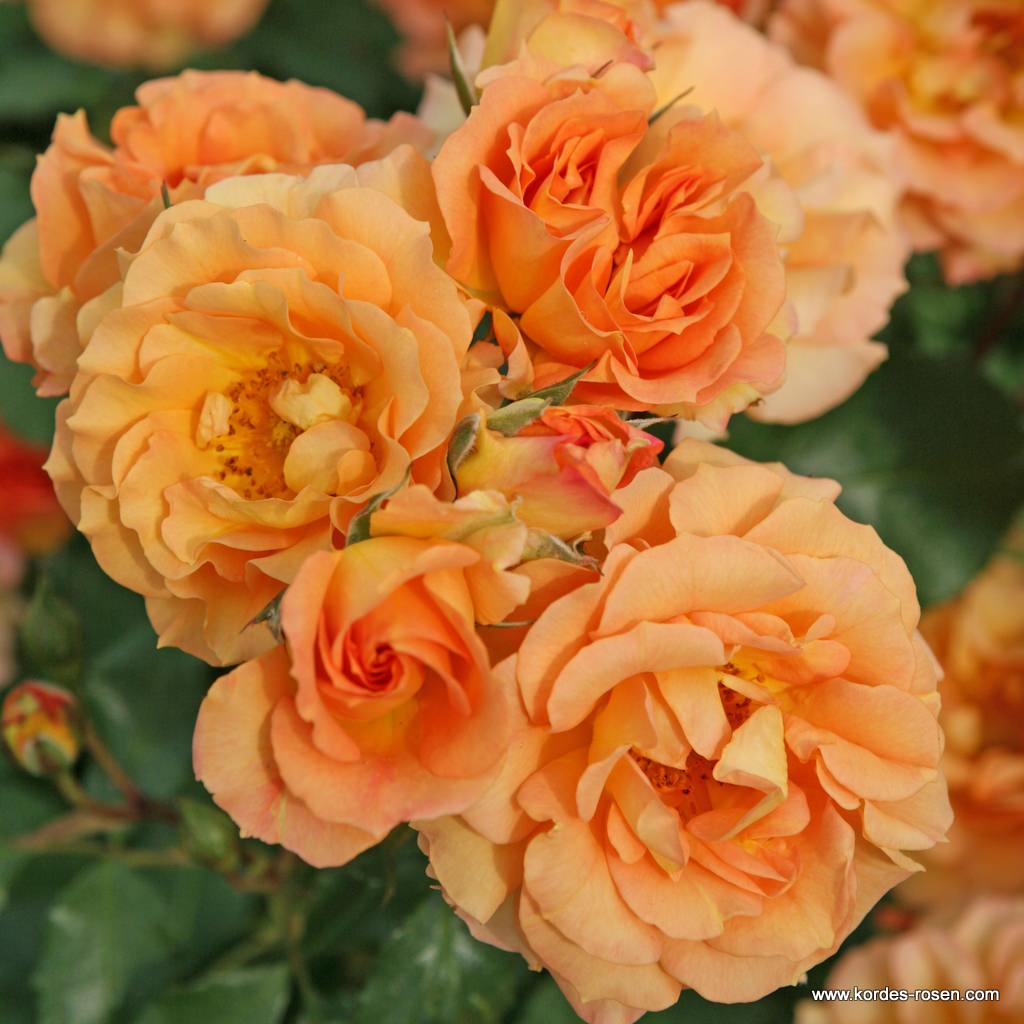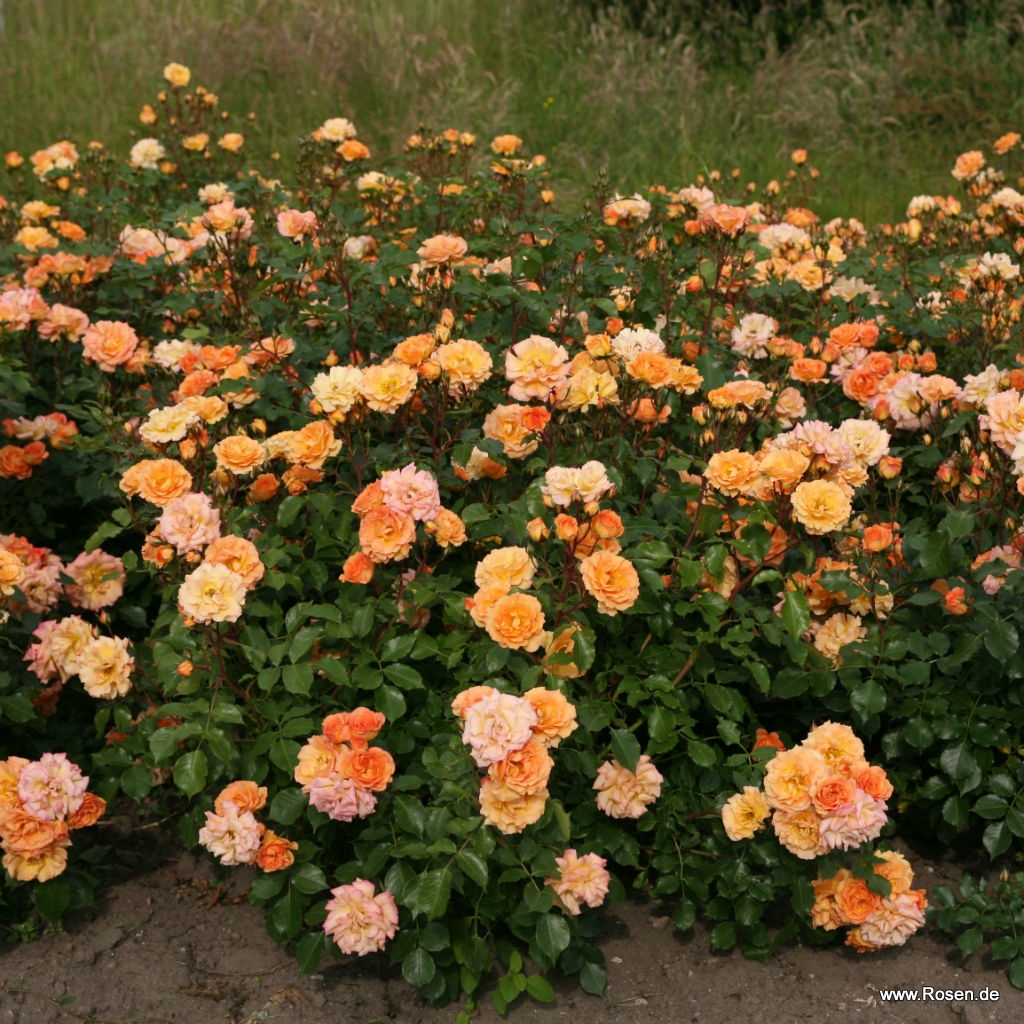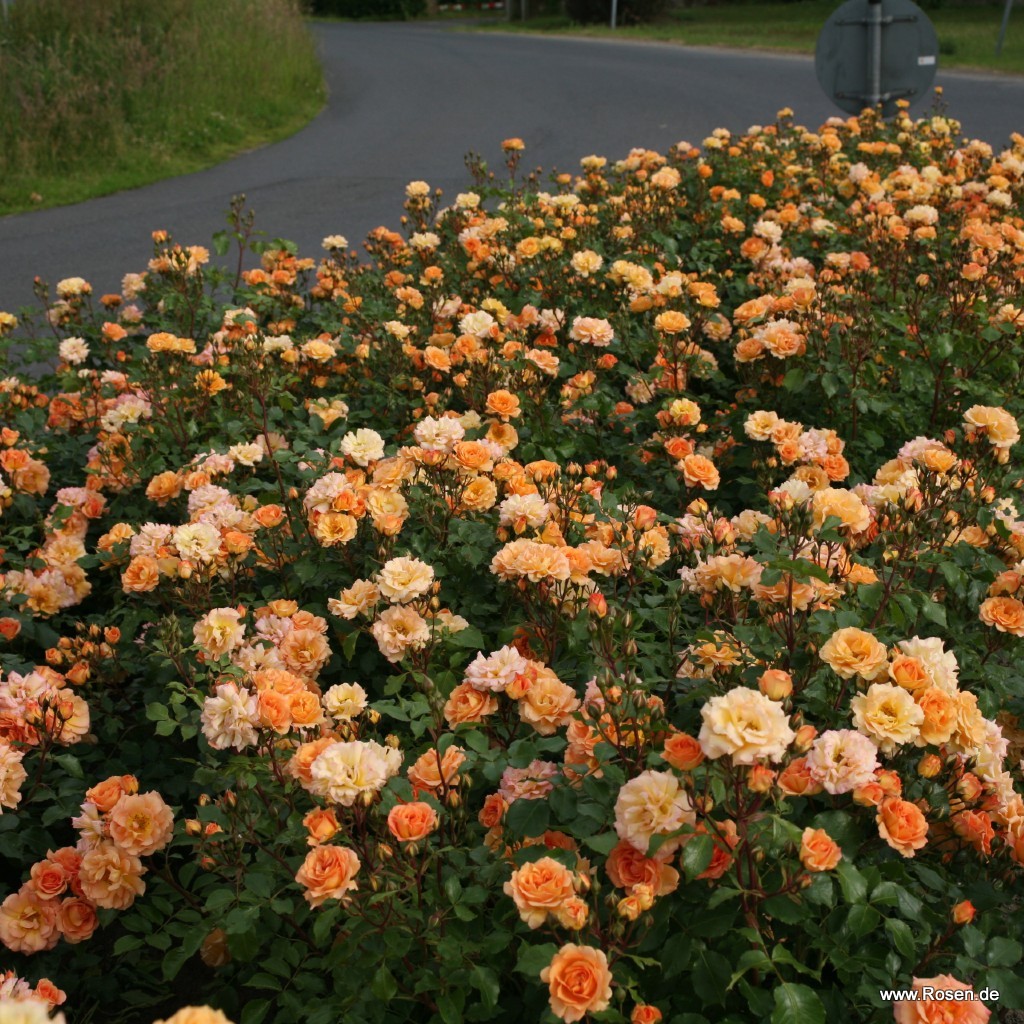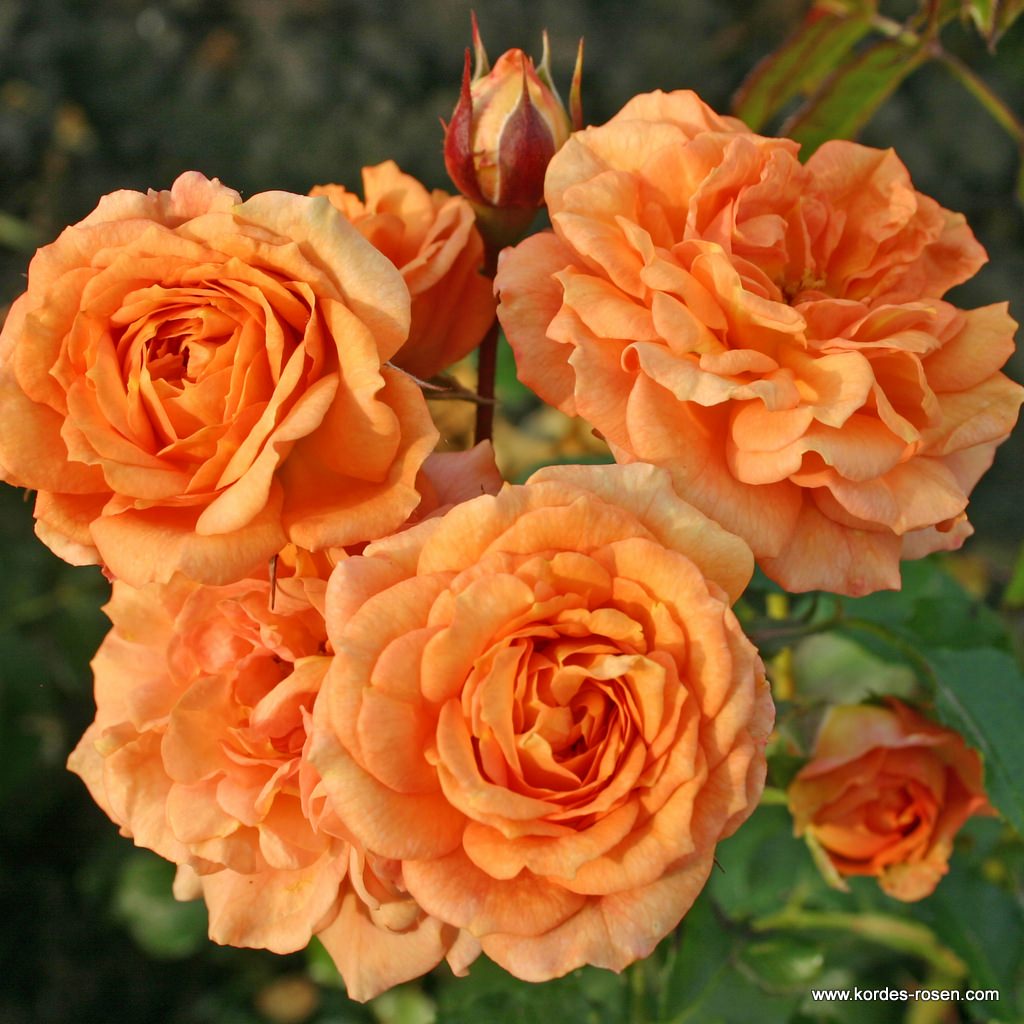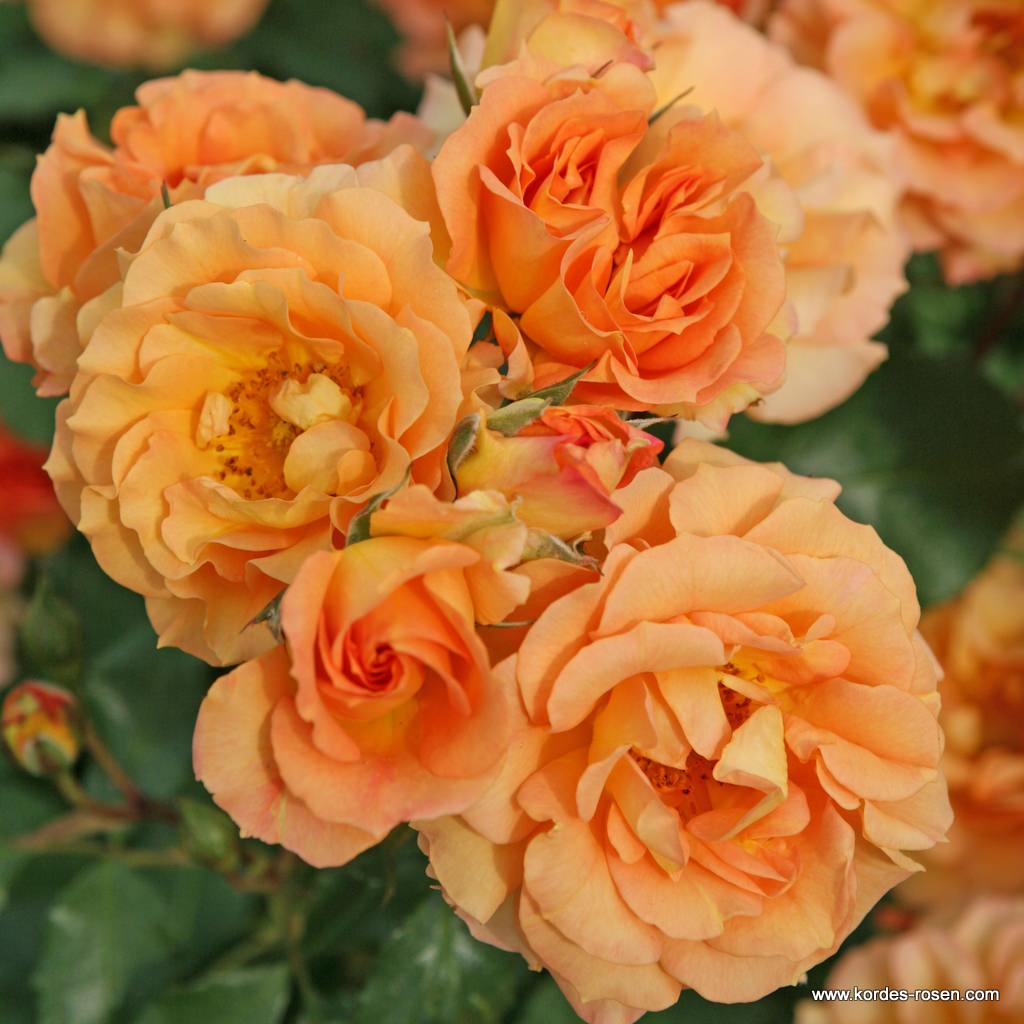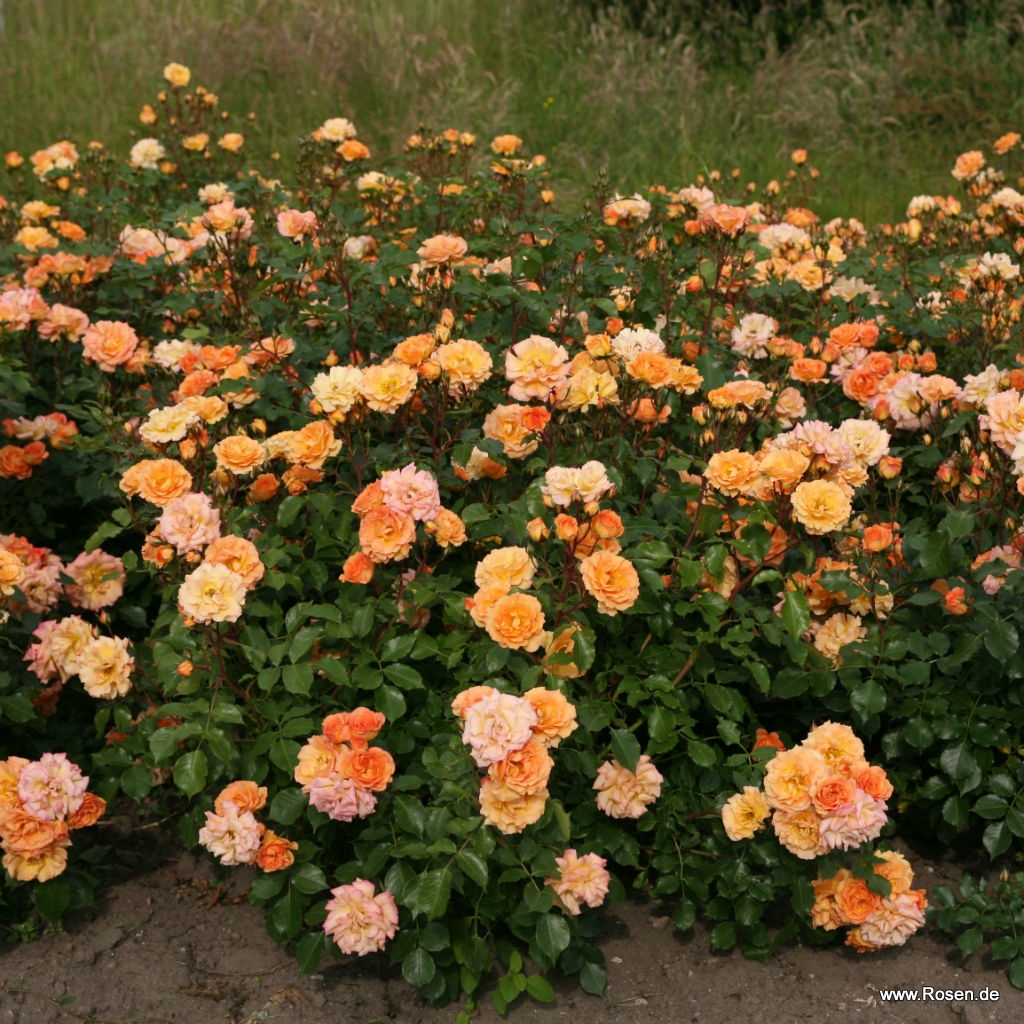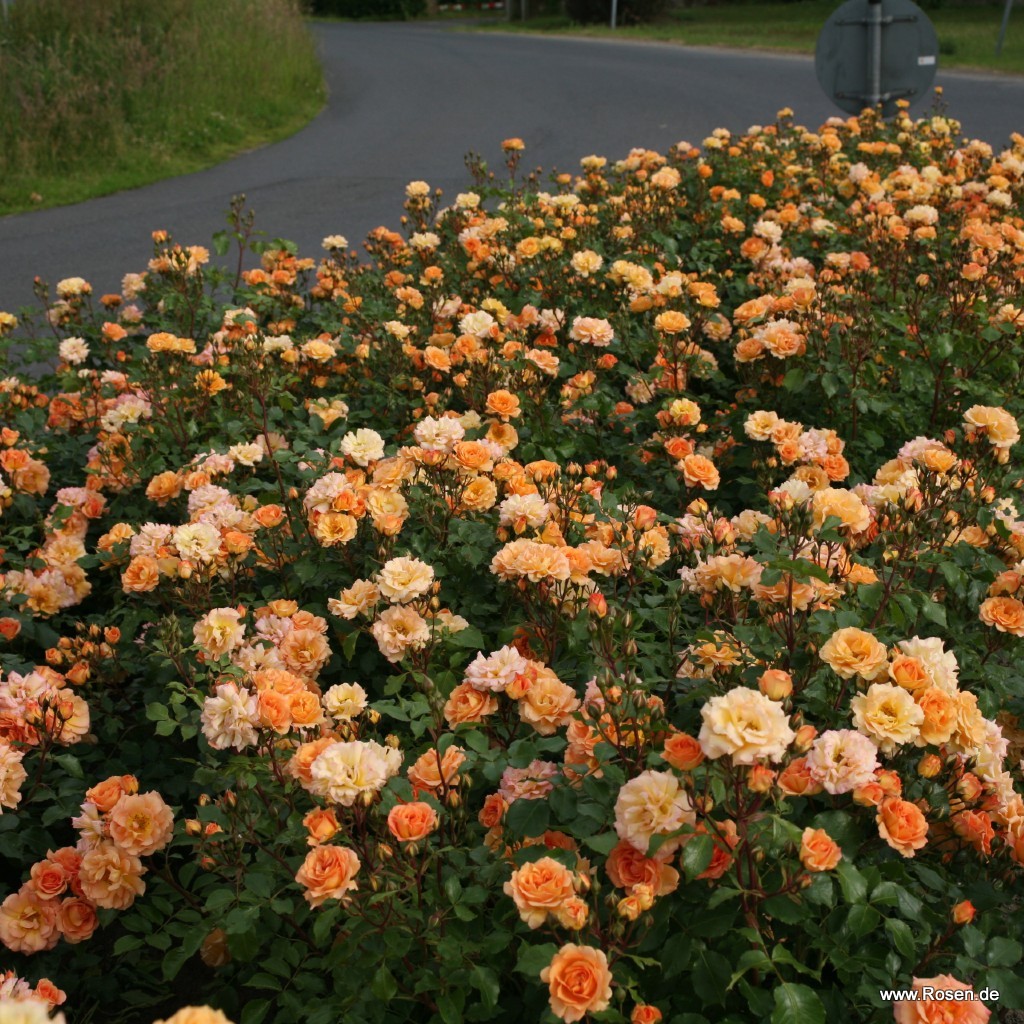 shrublet rose
Bentheimer Gold®

bushy upright
Abundant flowering floribunda , colourful and resistant to diseases. ADR 2015.
Characteristics
| | |
| --- | --- |
| Fragrance | |
| Petal Count | |
| Winterhardy | |
| Black Spot | |
| Mildew | |
| Rust | |
plants per m²:

4

flowering period:

repeat blooming

award:

ADR - label for the most beautiful and disease resistant roses

, Award Winner - prizes in international rose competitions

diameter:

4 cm

, 5 cm

natural height:

60 cm

natural width:

70 cm

plant:

bushy upright

resistance to diseases:

excellent

breeder:

W. Kordes' Söhne

location / use :

suitable for half-shades

, suitable for pots

year of introduction:

2015

note:

The details refer to our location, soil and climate conditions and may vary.
---
Bentheimer Gold die Beste !
Ich habe 3 Pflanzen auf 1 1/2 Meter gesetzt u. bin hingerissen. So eine gesunde hatte ich noch nie. Sie trägt jetzt noch immer Blütendolden u. hält in der Vase sehr gut ! Ich habe viele Rosen von Kordes , sie ist die Beste !
Eine wunderbare Sorte. Letztes Jahr, 2020, habe ich 5 wurzelechte Pflänzchen dieser Kordes-Züchtung bekommen. Dieses Jahr haben sie das Beet für sich eingenommen: andere Stauden und Rosen haben das Nachsehen, denn die Bentheimer-Gold-Röschen wachsen unter feucht-kühlen Verhältnissen sowohl kräftiger als auch gesünder als andere Sorten und Arten. Ich kann Bentheimer Gold mit ihren schönen Floribundablüten jedem Rosenliebhaber herzlichst weiter empfehlen.
Vor einigen Wochen habe ich die Rose Bentheimer Gold als Hochstämmchen geliefert bekommen. Die Verpackung war sehr sorgfältig, alles war umweltfreundlich in Pappe u. Papier verpackt. Die Rose ist sehr gut angewachsen u. hat schon nach 10 Tagen geblüht. Nachdem ich den 1. Flor abgeschnitten habe, ist die Rose jetzt erst einmal rundherum ausgetrieben u. ein ganzes Stück gewachsen. Jetzt bildet sie neue Knospen u. wir können uns bestimmt bald an neuen wunderschönen Blüten erfreuen, die kräftig orange/ gold leuchten. Ich war rundum begeistert von der Kordes Lieferung u. kann Kordes jedem bedenkenlos empfehlen. Ich werde bei Bedarf bestimmt wieder dort bestellen. Vielen Dank für die tolle Ware.
Bentheimer Gold im 1. Jahr
Bentheimer Gold im 1. Jahr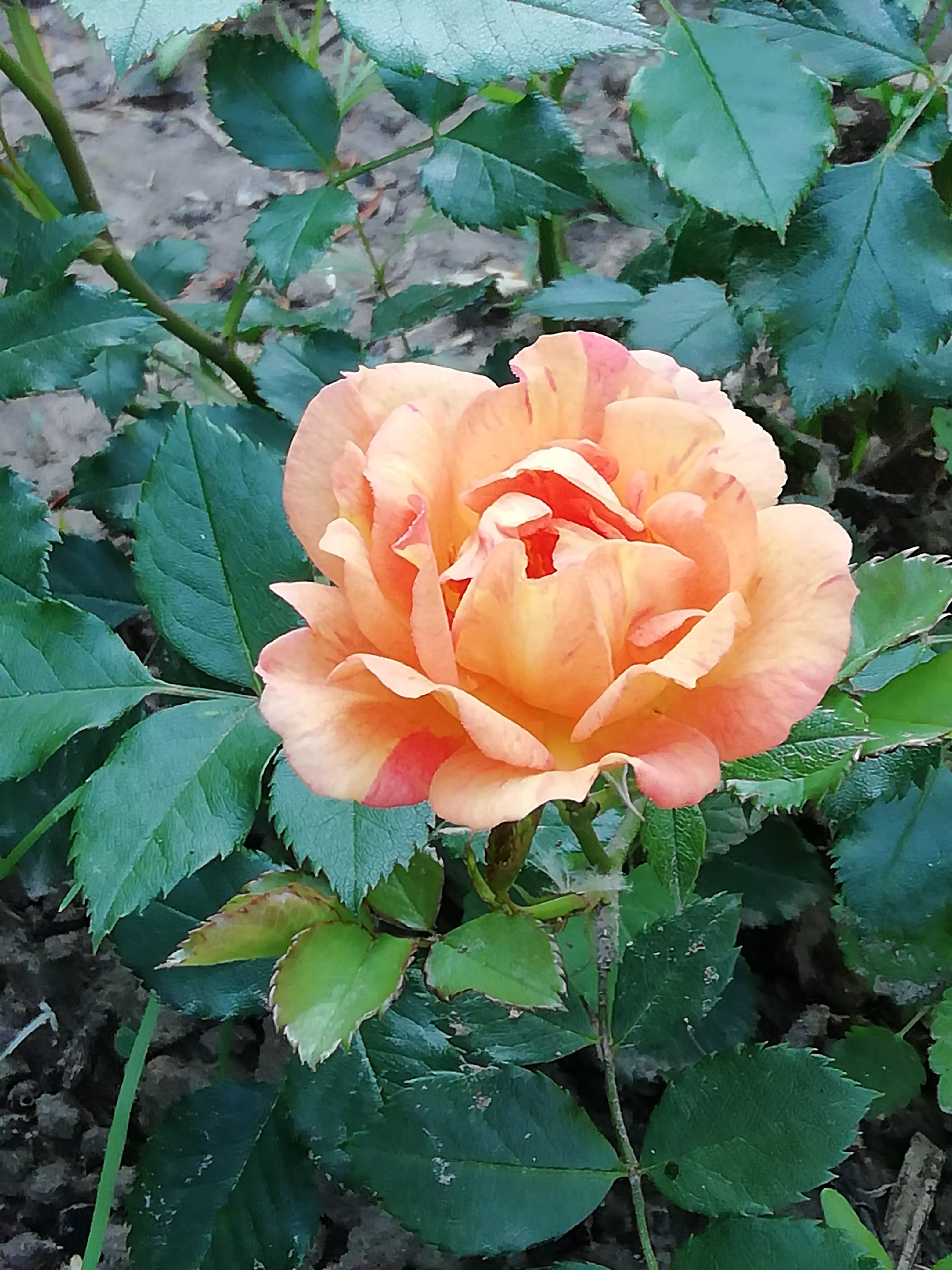 Habe viele Rosenstöcke im Garten und kaum noch Platz. Die letzten Pflanzen, darunter Bentheimer Gold, habe ich bei Kordes gekauft. An Robustheit, Schönheit und Blütenfüllle kaum zu überbieten. Auch die anderen, bei Kordes gekauften Rosen haben sich wunde
Topqualität!!
Absolut empfehlenswert, für Rosenanfänger zu empfehlen
Ich kann mir nicht vorstellen, dass es eine vergleichbare Rose gibt. Absolut pflegeleicht, dankbarer Dauerblüher. Im Februar Pferdedung, im März und Juni Rosendünger und einfach nur genießen. Wer sich die Mühe macht und die verwelkten Blüten herausschneidet wird mit einem unvergleichlichen Blütenflor belohnt. Wenn dicht genug gepflanzt wird hat Unkraut keine Chance. Wer sich bisher noch nicht an Rosen herangetraut hat, sollte es mit dieser Sorte versuchen.
Ein blühender Traum durch den ganzen Sommer 2019 !!!
Ein blühender Traum durch den ganzen Sommer 2019 !!!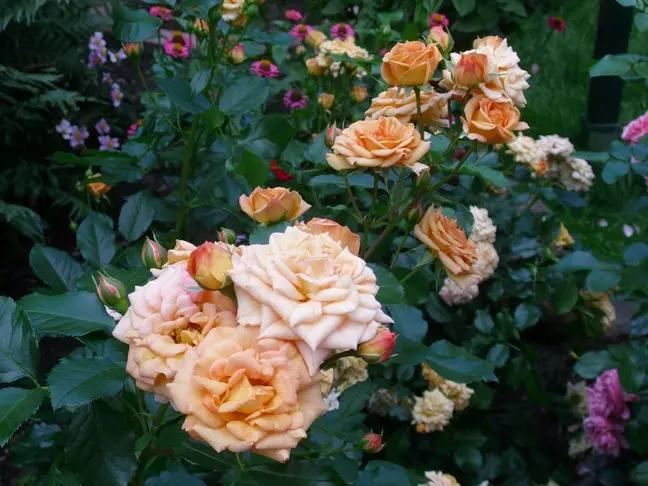 Diese 2018 gekaufte Rose von Kordes ist nicht zu toppen, sie blüht den ganzen Sommer 2019 durch !
Diese 2018 gekaufte Rose von Kordes ist nicht zu toppen, sie blüht den ganzen Sommer 2019 durch !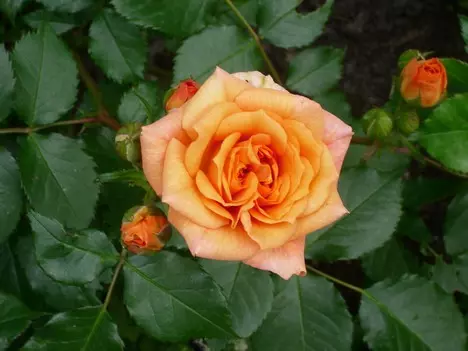 Ich habe voriges Jahr 12 Rosen Bentheimer Gold (wurzelnackt) für eine Wegeinfassung gekauft. Schon die gelieferte Qualität hat hat großen Spaß gemacht. Ich habe zum Pflanzen extra Rosenerde gekauft. Im vergangenen Jahr war ich schon von der Blühfreudigkeit dieser Rose begeistert. bis zum Frosteinbruch kamen immer wieder neue Blüten. Als Frostschutz habe ich Laub an die Rosensträucher getan. Auch in diesem Jahr sehen die Rosen sehr gesund und kräftig aus. Vorgestern habe ich die ersten 1459 ( und das von 12 Rosen!!!) abgeblühten blüten abgeschnitten. Es sind aber noch genug Knospen und neue Blüten am Strauch. So eine blühfreudige Rose habe ich noch nie gehabt. Im Frühjar habe ich sie gedüngt und werde es in ca. 2 Wochen noch einmal machen. Das war der beste Rosenkauf der letzten Jahre!!!!!!
Vor ca. 5 Wochen habe ich meine von Ihnen erhaltenen Beetrosen " Bentheimer Gold " bekommen, um es kurz zu machen, erhalten, eingepflanzt, angegangen und bekommt schon Blüten. Hätte gerne ein Foto geschickt, geht leider hier nicht. Danke an Rosen Kordes f
Wir sind von der Rose " Bentheimer Gold " total begeistert. Nochmals vielen Dank dafür.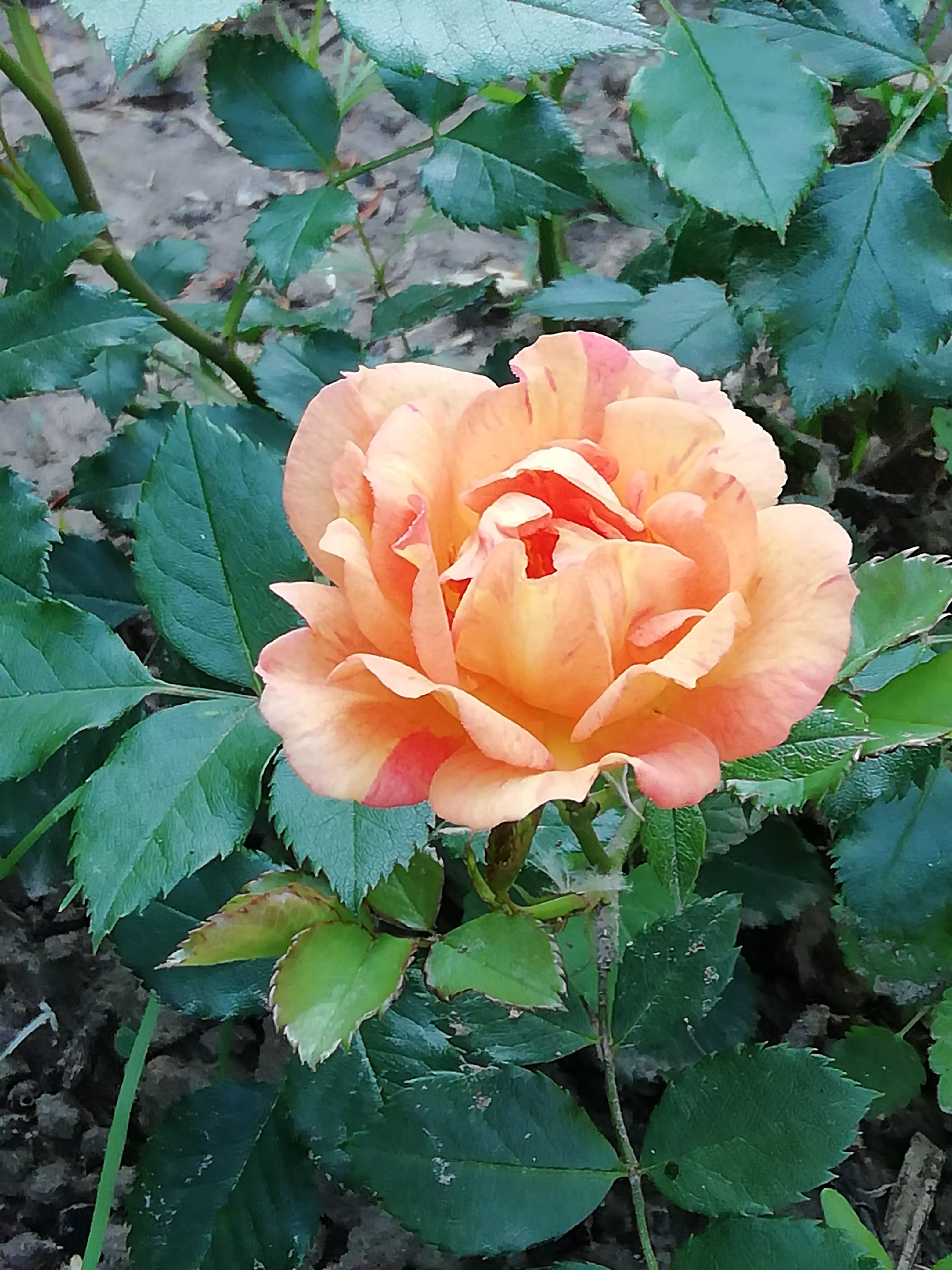 Bentheimer Gold im 1. Jahr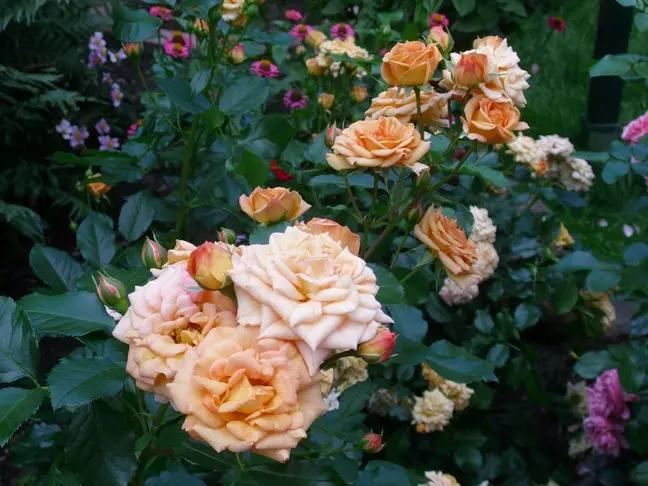 Ein blühender Traum durch den ganzen Sommer 2019 !!!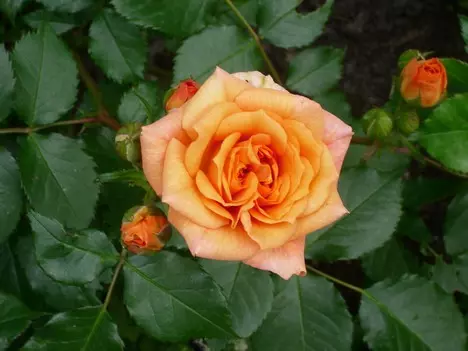 Diese 2018 gekaufte Rose von Kordes ist nicht zu toppen, sie blüht den ganzen Sommer 2019 durch !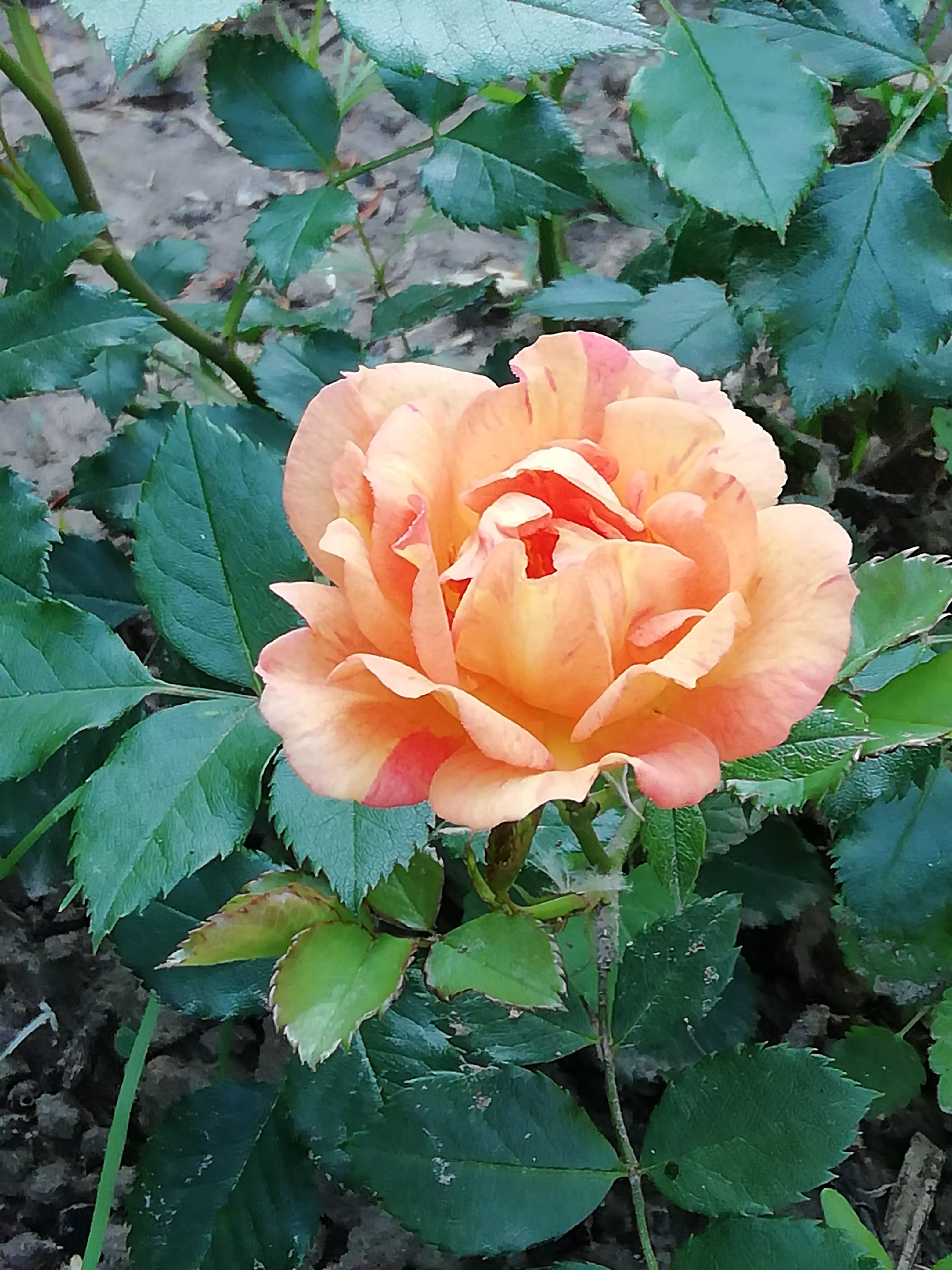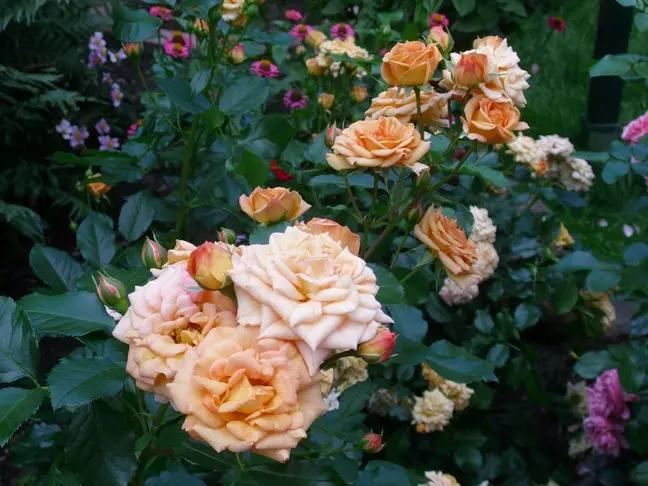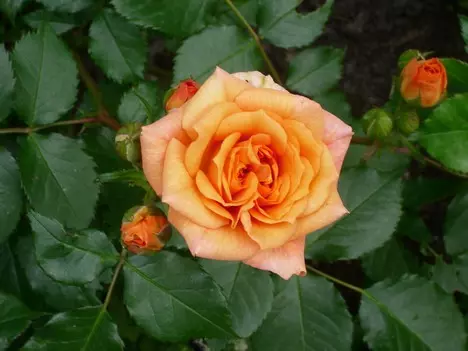 ---
Plant-o-fix® pot, 2 liters, rooted

shrublet rose
- Bentheimer Gold®
2-l-Plant-o-fix Pot with growth guarantee
delivery time:

from

12.06.2023
delivery period:

June

-

July

shrublet rose
- Bentheimer Gold®
Bare-rooted rose, A-quality
delivery time:
within 8 business days
delivery period:

June

-

May

shrublet rose
- Bentheimer Gold®
Bare-rooted rose, A-quality
delivery time:

from

09.10.2023
delivery period:
October